Pages 98-113
Survey of London: Volume 6, Hammersmith. Originally published by London County Council, London, 1915.
This free content was digitised by double rekeying and sponsored by English Heritage. All rights reserved.
XLI.—RAVENSCOURT PARK (PALINGSWICK MANOR HOUSE)
Ground landlord, leaseholders, etc.
Ravenscourt Park is the property of the London County Council, and the house is leased to the Hammersmith Metropolitan Borough Council for the purposes of a branch public library. A wing of the premises is in the occupation of Mr. Samuel Martin, the librarian.
General description and date of structure.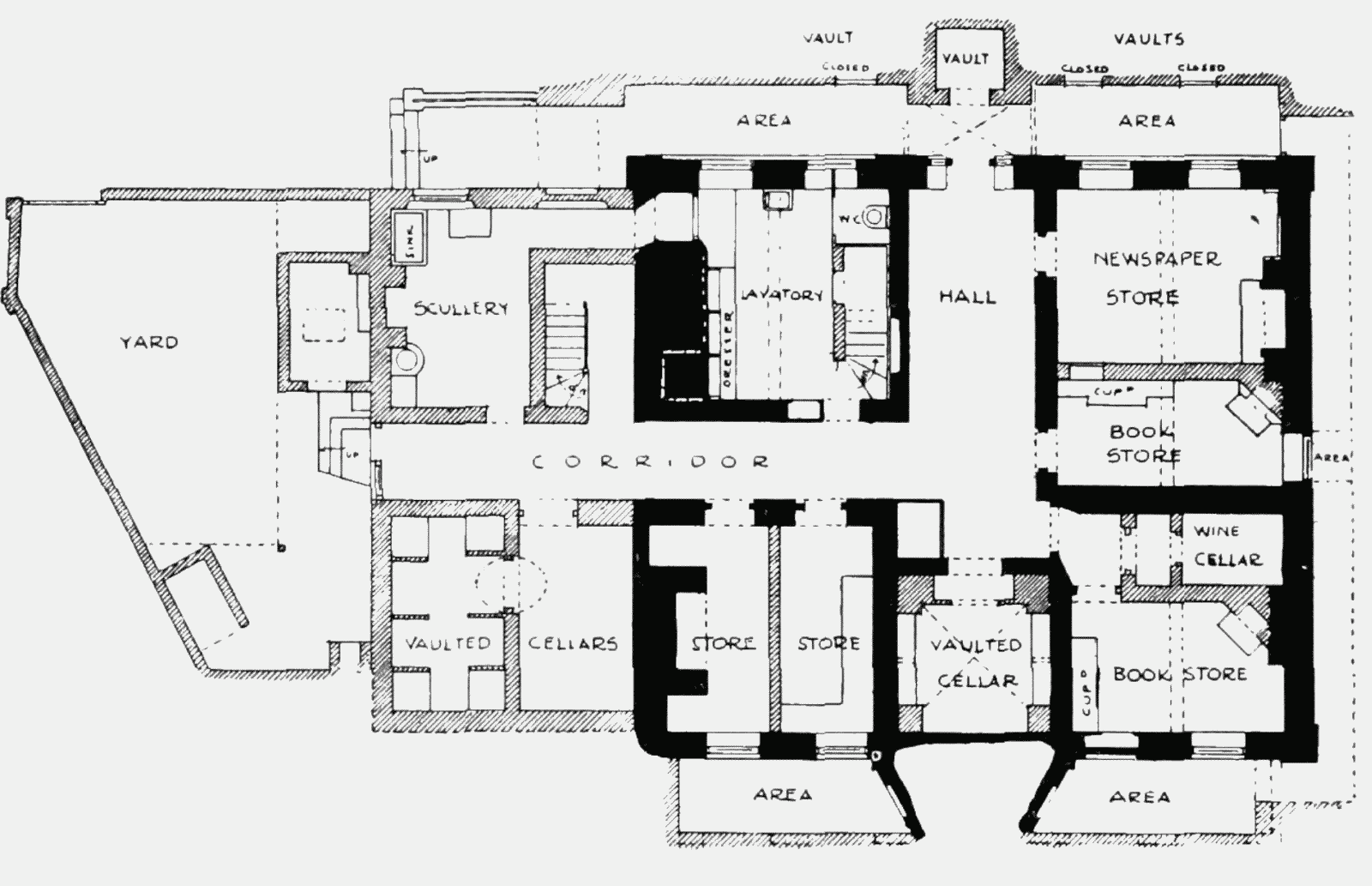 The present house is in the main an early Georgian structure, and is a very good and complete example of its period, excellent alike in arrangement and in its architectural detail. That it stands, however, on the site of an earlier building is sufficiently revealed by the plan of the basement floor, and the fact is confirmed by the considerable quantity of early panelling, etc., some of which is clearly still in situ, although much has been refixed. In all probability Palingswick Manor House covered a considerable area and must have possessed at least one main courtyard. This assumption is borne out by the discovery of certain foundations at a distance from the entrance front, particulars of which have, unfortunately, not been kept. Such walls as remain and are incorporated in the existing building do not seem to have belonged to the main part of the old house, and it is impossible to trace the position of the hall and other principal apartments. The ground has obviously been made up in front of the house to allow of the old first floor being converted into a new ground floor, the former ground level being now the basement. A careful examination of the plan of the latter will show that certain of the large original rooms have been subdivided, the position of the chimney-stacks affording a clue to the rooms which they served.
The various features which have been preserved from the old house are better enumerated before we describe the Georgian building. In the area, under the entrance porch, we are confronted by a 16th-century external door heavily studded with nails. It has its old wrought-iron hinges and a heavy chain of a later date. From this door we enter a hall, and immediately on our left is a room which has evidently been subdivided, and which is entered by a panelled door with moulded frame and carved stops of Elizabethan date. There are several of these frames on this floor, and one or two are almost certainly in their original position. This room is panelled throughout with work of three different periods. There are the normal Elizabethan panels with moulded stiles and chamfered rails on the north and west walls. On the east is some panelling of alternate large and small proportions dating from James I., and in the recess to the south and in the reveals of the doorway are some heavily moulded, raised panels of the time of Charles I. Several of the other rooms have been divided into smaller areas and have lost their old fittings. The store-rooms in the corridor have well-preserved Elizabethan door-frames, and a good example of a moulded batten door has been fitted to the wine-cellar. The lavatory has some early panelling and the doorway in its north-east corner has an arched head with key-block.
There is nothing on the present ground floor beyond the abnormal thickness of certain walls to remind us of an earlier period, but on the first floor in the committee-room to the north of the landing is an important section of the panelling (temp. Charles I.) already referred to. This room is a beautiful example of a Georgian panelled chamber, and it is very remarkable to find the whole of the recess to the right of the fireplace covered with these earlier panels, which also extend on each side of the cupboard. The only reasonable explanation seems to be that the builders did not trouble to remove the old work from a recess which was intended to be hidden, probably by a deep cupboard. If this were so, we may infer that one of the owners of Palingswick, possibly Sir John Finch, who lived here some time between 1631 and 1640, fitted up this room with panelling, the bulk of which, together with the door, we shall find refixed on the second floor. It will be noticed that one of the windows intended for this room is blocked, from which circumstance it alone has preserved its original sash. The window immediately below it is also crossed by a partition, and the staircase window is out of centre. It is scarcely likely that this would have occurred in a new plan, and it seems to suggest that at an earlier period the staircase was narrower than at present (probably the width of the paved entrance) and that this panelled room on the first floor was so much the larger, which would allow of its including the two windows. (fn. 1)
In the attic bedroom over this room, on the second floor, is a large amount of the same panelling evidently refixed and occupying the south and west walls. The fireplace is contemporary with the panels and has a fine architrave moulding with mitred ears, and drops of carved scrollwork on each side. On the landing is the doorway (the second on the left), evidently belonging to the same scheme of decoration. Considering the comparative rarity of work of the period of the Civil War, it is a most valuable example. The broad architrave with mitred ears, containing carved drops, finishes at the floor with bold scrolls. Above is a curved frieze and dentilled cornice, the latter of which breaks round a central panel projecting from the frieze and architrave. A fine circular pediment crowns the doorway, broken by a well-modelled shield bearing a helm and crest—apparently a hand grasping a broken device. The most striking part of the design, however, is the long border of boldly carved scrollwork and ornament carried down the back of the architrave on each side. As a whole it represents in a very marked degree the excellence of that too brief period when English design was under the powerful influence of Inigo Jones.
The Georgian work is very good of its kind. Unfortunately the exterior, with its well-proportioned windows and bold, enriched cornice, has been painted white and no longer shows the quality of its brickwork. The roof is of green slate; it is of Mansard shape and has good dormer windows. The staircase is of ample proportions, having three balusters to a tread and good carved brackets. The principal room extends across the whole of the west front, with a canted bay-window and two carved wood chimney-pieces. The ceiling here, in three compartments (the centre raised in an octagonal dome), and that to the staircase are enriched with interesting designs in plaster.
We have already referred to the committee-room on the north side, which, like the room beneath it on the ground floor, is complete with panelling and heavy wood cornice. The fireplace in the upper room has a strip of delightfully carved key pattern. The secondary staircase is of contemporary design and of good detail. The rooms to the south on the first and ground floor have been modernised, probably at the same time that the present residential wing (the librarian's house) was added in the middle of the 19th century.
The grounds of the house, now a public park, contain a lake and a fine avenue of elm-trees, now fast decaying, which date back to a period before 1710, when reference is made to their existence (vide infra). The manor house was once enclosed by a moat, fed doubtless by the Stamford Brook, which ran through the park. Close by the house is a lofty wroughtiron gate of the early 18th century, with finely designed side panels and overthrow of scrollwork. A similar gate, of rather smaller dimensions and considerably restored, is now at the eastern entrance to the park in Shaftesbury Road, near Ravenscourt Park Station.
Condition of repair.
Excellent.
History of the manor of Palingswick, and biographical notes.
The name "Palingswick" is frequently used in the old records as the designation of a locality. Thus in 5 Henry IV. (1403–4) the Fulham Court Rolls refer to a croft called "Frythes" lying in "Palengewyk"; in 3 Henry V. (1415–6) "Westfeld" in "Palengwyk" is mentioned; in 5 Henry V. (1417–8) "schepecroft" in "Palengewyk"; in 33 Henry VI. (1454–5) a garden of wood called "Segrymeshaugh" in "Palengewyk"; in 1 Ric. III. (1483–4) 6½ acres in "litel-northcroft" in "Palyngewick"; in 1550 a freeholding in "Palyngieywyke" called "Northebroke," (fn. 2) etc.
Here, however, we have to deal with the word as the title of a manor. Palingswick (sometimes, corruptly, Paddenswick) Manor reaches back certainly into the 14th century, and it has even been suggested that it is referred to in Doomsday Book. In that survey immediately after the description of the manor of Fulham follow the records of two properties "in eadem villa" [Fulham], viz. the holding of Fulchered, and the manor of the Canons of St. Paul's. The latter can easily be identified with the manor of Sutton, (fn. 3) and it has been suggested (fn. 4) that the former, consisting of five hides, and said to be held of the Bishop of London, was possibly what was afterwards known as the manor of Palingswick. The suggestion is, unfortunately, not capable of proof, and is intrinsically improbable. Five hides must have represented a very much larger manor than Palingswick. Even Gunnersbury would seem too small.
The first definite mention of the manor that has, so far, been found belongs to the year 1373. In the early part of that year William de Gresleye, clerk, John Ploufeld, clerk, and John Vincent of London, granted to John Bernes, citizen of London, William Mulsho, clerk, Edward de Chirdestoke, clerk, John de Freton, clerk, and Robert Broun, of Warwick, amongst other property, the manors of "Gonyldesbury" and "Palyngeswick," a tenement in "Braynford," and all other lands, tenements, rents and services formerly belonging to John de Northwych, goldsmith, in the parish of Fulham. (fn. 5) The grant is dated "apud Palyngeswych," 15th January, 46 Edw. III. (1372–3). (fn. 6) The wording of the grant ("omnia alia terras, tenementa, redditus et servicia") implies that Palingswick, with Gunnersbury, had formerly belonged to John of Norwich. It is, however, doubtful whether this was the case. In the grant made some seven years later to William of Windsor the property is described as "the manors of Gonyldesbury and Pallyngeswyk with appurtenances, and certain other ('quedam alia') lands and tenements, meadows, pastures, rents and services, with appurtenances, which belonged to John de Northwych, of London, goldsmith, and were called 'Northbrokes,' in the parish of Fulham." This implies rather that only Northbrooks had been in the possession of John of Norwich, and that such was the fact seems to be borne out by other indications. In 1372 Gresleye, Ploufeld and Vincent had purchased (fn. 7) from John "Flemmyng," of Norwich, and Margaret his wife, one messuage, 80 acres of land, one acre of meadow, and 13s. 4d. rent with appurtenances in Fulham. It is obvious that this cannot represent the two manors of Gunnersbury and Palingswick, plus Northbrooks. (fn. 8) Northbrooks appears to be what is described in the Fulham Court Rolls for 1462 as "the holding lately belonging to John Northbrook," and if this is so, it is probably identical with the property consisting of one messuage, 80 acres of land, 2 acres of meadow and 8s. rent in Fulham, purchased by John "Flemyng," of Norwich, goldsmith, and Margaret his wife, from John de Northbrok and Margaret his wife, (fn. 9) in 1356–7. (fn. 10) The description of this property is sufficiently like that of the purchase by Gresleye, Ploufeld and Vincent in 1372 to justify the identification of the two, and it may therefore be taken as reasonably probable that the purchase only comprised Northbrooks. (fn. 11)
It seems most probable that if John of Norwich had owned Palingswick and Gunnersbury (fn. 12) as well as Northbrooks, they would all have been included in one sale, and, on the whole, it is most likely that neither Palingswick nor Gunnersbury ever belonged to John. (fn. 13)
It is probable that John Bernes and his colleagues, the purchasers of the manor in 1373, were acting as trustees for Alice Perrers, (fn. 14) who was certainly in possession of the property a short time afterwards.
The circumstances of Alice Perrers' birth are lost in oblivion. It is possible that she was a member of the Hertfordshire family of Perrers, and, if so, the long-standing enmity of the family with the abbey of St. Albans would sufficiently account for the statement made by the abbey chronicler (fn. 15) that she was the daughter of a tiler at Henney, and had been a domestic drudge. The first incident in her life that is known with certainty is that some good while before October, 1366, she entered the service of Philippa, Edward III.'s Queen, as "domicella camerae Reginae." (fn. 16) It is possible that the became the King's mistress in this same year (fn. 17) certainly her connection with Edward began in the lifetime of Philippa. (fn. 18) She gradually acquired great influence over the King, and obtained huge grants of manors and jewels, to the accompaniment of much unpopularity. Many charges were made against her, and in particular she was accused of interfering with the course of justice, and of even appearing on the bench at Westminster in order to influence the judges. One of the first acts of the so-called Good Parliament, which met in 1376, was to petition the King against her, and inform him that she was married to William of Windsor. An ordinance, forbidding women to practise in the courts of law, was passed, and under this Alice was sentenced to banishment and forfeiture. The proceedings involved the capture of Alice's "magician," and as this occurred at Palingswick, no apology seems necessary for inserting the account of the chronicler, as given in a translation made about the time of Henry VIII. (fn. 19)
"When these thynges were a doynge, yt was tolde in the parlement, that the sayed Ales had a long tyme kepte with her a certayne freir of the order of St. Dominike [prechers] whoe in outwarde show professed physicke, and practised the sayme arte, but he was a magician, geven to wycked enchauntements, by whose experiments Ales allued the Kynge to her unlawfull love, or els, as I may trulyer say, into madness. . . . Furthermore yt was reported, the sayed freir to have maid certain pictures, that ys to wytt of the kynge and Ales by whiche with the powre and force of herbes, and hys conjurations in places, he mayde that Ales colde obteyne of the kynge what she wolde, as the famous magician Vertabanus of the kynge of Egypte, (fn. 20) he mayde also, as they say Moyses dyd in tymes paste, rynges of memorie and forgettfulnes, and so the freir imagined, that so long as the kynge sholde use them, he sholde never want the remembrance of the foresayd harlott. The duke therfor commanded that the freir sholde be brought furthe if he colde be founde in any place; and so tow knyghtes, that ys to say, Syr John de la Mare and Syr John Brentwood, (fn. 21) in disguysed appairell, went unto the place where the freir remained at a maner of the sayed Ales, called Palang Wyke, (fn. 22) feynynge themselves to have come thyther to seeke helpe, and askyng for hym that colde cure infirmities; the freir standynge in hys high chamber, and seynge them carry urinals in their hands, supposynge he sholde gayne a greate sum of money, presently confessed hymselffe to be the man whom they sought. They straightwaies promysed to satysfye hym, yf he wold come downe and provyde some remedye for them; whoe, stricken with the plague of covetousnes, presently came down, and was taiken by them: and when without remedye he lamented hys taikynge, a certayne mayd sayed unto hym, What ys the matter, father, that you so lament? what have you now cause to feare? Could you not fore see these thyngs, that were accustomed to tell unto others thyngs to come? to whom he answeared, I dyd foresee truly these thynges, but when they sholde chaunce I was ignorant, for I tolde of a parlement to come, wherein both I and my mystres sholde suffer many adversatyes. He was brought to the presence of the duke and noblemen, where he vaynely, with ambiguous answeares, spent the day. At the laste the Archbishopp of Canterburye, whoe was the protectoure of the freir preachers, scarcely obtained of the duke and noblemen that he myghte be commytted to the freries of hys order, manye exclaimynge out and appoyntynge that he sholde be burned with fyre, and so by mediation of the Archbishopp, hys brothers receaved hym to keape in close pryson. Ales Peres, whoe alwayes before had prefered wantonnes to servitude, (fn. 23) hearynge of the apprehension of her freir, began vehemently to feare, and her colour failed."
On 26th December, 1377, an order was issued to the Sheriff of London to sell her goods and chattels for the best price obtainable, and if her husband, William of Windsor, would pay more than any one else, he was to be permitted to buy them. (fn. 24)
The inquisition taken of Alice's property on the occasion of her forfeiture mentions that she held of the Bishop of London lands and tenements in the parish of Fulham "apud Pallyngwick." "And they say that the aforesaid manor is well built, as in halls, chapels, kitchens(?), bakehouses, stables, granges, gates. . . . Also they say that there are two gardens" worth 18d., and not more "because the orchards have been laid low by the wind." Also there were 40 acres of arable land, 60 acres of pasture lying scattered, and an acre and a half of meadow. (fn. 25)
Alice soon returned to court, and was present with the King during his last illness. Accounts vary as to her conduct, but the Chronicon Angliae states that when his voice failed she stripped his fingers of rings and left him to die unattended, except by a single priest. In Richard II.'s first Parliament she was again condemned, but in 1379 the sentence was revoked She died at the end of 1400 or the beginning of 1401. (fn. 26)
On the forfeiture of her possessions in 1377 it would appear that Palingswick was granted to Sir Richard de Abberbury, for in 2 Ric. II. (1378–9) an order was directed to him to make agreement with the treasurer concerning the manor of "Palyngwyke" and pieces of land of "Northbroke" and "Gornyngesbury," on pain of having the property taken again into the King's hand. (fn. 27)
Sir Richard de Abberbury (or Adderbury) was born about 1330. (fn. 28) In 1377 he was one of four knights sent to London to convey to the citizens the official news of King Edward's death, (fn. 29) and a few months later was, with certain others, commissioned (fn. 30) to view and make an inventory of the late King's jewels and goods. In 1378–9 he was appointed, (fn. 31) jointly with Sir John Golofre, warden of Brest Castle. He is referred to (fn. 32) as the first master of the young King, and in 1385 received a grant (fn. 33) of the reversion of the manors of Yiftele and Carrswell (held by him for life by grant of Anne, Richard's first queen) to compensate him for loss sustained by selling his manors of Shorham and Tadham to support the King's estate in his youth. He died some time between 1397 and 1399. (fn. 34)
In 3 Ric. II. (1379–80), in consideration of his furnishing the King with men and arms, a grant (fn. 35) was made to William of Windsor of much property, formerly forfeited by Alice Perrers, including the manors of "Gonyldesbury" and "Pallyngeswyk" and certain other lands and tenements, meadows, pastures, rents and services, with appurtenances, which belonged to John of "Northwych," of London, goldsmith, and were called "Northbrokes."
Sir William de Windsor, Baron Windsor, was the son of Sir Alexander de Windsor, of Grayrigg, Westmorland. The date of his birth is not known, but he was of full age in 1349, and served in the French wars of Edward III. The most important part of his official career was spent in Ireland, where he held a command before 1369. In that year he was appointed the King's lieutenant in Ireland. The measures which he adopted to secure order, and the extortions to which he was compelled to have recourse, involved him in much unpopularity, and on his leaving Ireland in 1371 he received a formal rebuke for his misdeeds. Two years later, however, Edward was forced to reappoint him, as anarchy had followed his withdrawal. In 1376 he definitely retired from Ireland. In 1379 he went on an expedition to France, and in 1381–2 took a leading part in putting down the peasants' revolt. Some time before 1376 he married Alice Perrers, and at various times between 1379 and 1384 he received large grants, previously made to her and confiscated. He died in 1385.
From the time of the grant to William of Windsor in 1379–80 no certain information concerning the manor of Palingswick is obtainable for over a hundred years.
The first specific mention of it occurs in 1484–5, when in the description of certain land in the manor of Fulham one of the boundaries is given as "the land of Palyngewick, now Sir Thomas Frowyk's." (fn. 36) In the inquisition held on the death of Thomas, grandson of Sir Thomas, in 1514, it is stated that Henry, Sir Thomas's son, had died in 1505, seised "in his demesne, as of fee, of the manors . . . of Gonelbury, Palynswyke and Butelers, with meadows, pastures . . . and certain houses in Braynford and Acton and the churchyard of the latter, and all the lands and tenements formerly Henry Shere's in Yelyng, Acton, West Braynford, Hanwell, Palynswyk, Hamersmyth and Fulham." (fn. 37) These words might be taken as meaning that Gunnersbury and Palingswick, as well as all the remaining property, had previously belonged to Henry Shere, (fn. 38) but such is certainly not the natural interpretation, (fn. 39) and there are not wanting indications which suggest a different history.
It will be remembered that the two manors of Palingswick and Gunnersbury had been united in (i) the purchase on behalf of Alice Perrers, (ii) the grant to Richard of Abberbury, and (iii) that to William of Windsor. When Palingswick reappears at the death of Sir Thomas Frowyk it is again coupled with Gunnersbury. It is therefore reasonable to suppose that they had been owned together during the whole of the intervening century, and, therefore, whatever can be ascertained concerning the ownership of Gunnersbury during this period may be regarded as so much additional information concerning Palingswick.
In his will, (fn. 40) dated 8th April, 1459, Henry Frowyk, the father of Sir Thomas, refers to "omnia uscilmenta, vasa, utensilia, apparatus et necessaria mea infra manerium de Goneldesbury." It is therefore clear that Gunnersbury, and therefore probably Palingswick also, had come into the hands of the Frowyks before 1459. (fn. 41)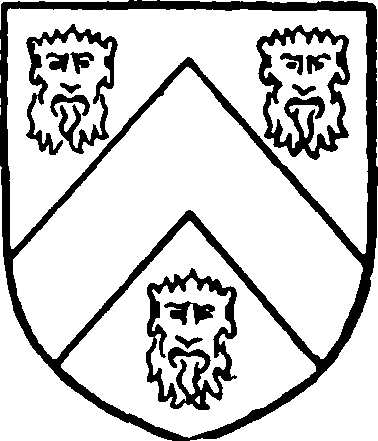 The Frowyk family were, however, connected with Gunnersbury at a much earlier date. In 1389–90 a final concord was made between John Shordych, senr., John Shordych, junr., John Roulond, John Herny, Geoffrey Martyn, John Newman, John Gauche and John Bernes, querentes; and Thomas Charlton and Alice his wife, deforciantes, of the manor of "Gunnyldesbury." Alice renounced for her heirs. (fn. 42) Whatever the precise force of the document may be, it certainly implies that Gunnersbury was at the time in the possession of Alice Charlton. Now Alice Charlton was the mother of Henry Frowyk (see below), whose father, the elder Henry, had died in 1384, and one can hardly help assuming that Gunnersbury (and Palingswick) had come into the hands of the Frowyk family before 1390.
We have up to now been dependent on the assumption that during this period Gunners bury and Palingswick were in the same ownership. Although the Fulham Court Rolls unfortunately do not give any precise information on the point, we are, nevertheless, not left entirely without corroboration from this source.
In 1409 Thomas Charlton was "presented" for having two perches of ditch unscoured at "Palengewykgrove." (fn. 43) It may be that the land in respect of which he was presented was customary land of the manor of Fulham, unconnected with the manor of Palingswick, but there is no evidence that he held such land. It seems much more probable that the item in question is a further indication that Palingswick was in the hands of Alice Charlton. (fn. 44)
In 1414–5 (i.e. probably after his mother's death, see below) the name of Henry Frowyk occurs as the owner of land mentioned as the boundary of two pieces of customary land lying in Westcroft. It is known that Palingswick Manor possessed several acres of land in Westcroft, (fn. 45) and although again it may be the case that Frowyk's land was merely customary land of the manor of Fulham such as he certainly bought afterwards, nevertheless, as there is no record among the existing rolls of such lands having yet been surrendered to his use, it seems more probable that this is another indication that the Frowyks held Palingswick quite early. From this date onwards their names frequently occur in the Court Rolls.
Having regard to the above facts, it may be said, although actual proof is wanting, that probably Palingswick (with Gunnersbury) was in the hands of the Frowyk family as early as 1390. How had they obtained it? Henry Frowyk, the elder, had died in 1384, leaving his wife Alice (who afterwards married Thomas Charlton) executrix. (fn. 46) It seems most likely that the property was acquired before Frowyk's death, and in that case it was perhaps sold by William of Windsor, (fn. 47) some time between 1380 and 1384.
Alice Charlton survived her second husband, and died some time between 1412 and 1416. (fn. 48) Palingswick and Gunnersbury, if our assumption is correct, passed to her second son, Henry, while the eldest son, Thomas, succeeded to the estate at South Mimms.
Henry Frowyk occupied a distinguished position amongst the civic notabilities of the day. On five occasions he was elected master of the Mercers' Company, for the same number of times he was member of Parliament for the City, and twice mayor, namely, in 1435–6 and 1444–5. (fn. 49) The second time his election was carried through in defiance of the expressed wish of the King that William Estfield, who had already fulfilled the duties of the mayoralty three times, should be again appointed. (fn. 50) He married, some time between 1420 and 1422, Isabella, (fn. 51) widow of William Otes, mercer. (fn. 52) He died in 1459–60, (fn. 53) leaving one son, Thomas.
It is said that Thomas, like his father, was an alderman of the City, (fn. 54) but this is probably a mistake. (fn. 55) He was knighted on the occasion of the marriage of Richard, Duke of York, in 1478, and earned an unenviable distinction by being one of four who, "not counselled to their most worshippe, denyed part of the duties belonginge unto the Officers at Armes." (fn. 56) The said duties, which in Sir Thomas's case amounted to 20s., eventually had to be paid. Sir Thomas died on 26th September, 1485, (fn. 57) seised of the manors of "Gonelsbury, Palyngeswyke, and Buttlers" and other very extensive property. He was buried in the chapel of St. Anne's, Ealing. He had married Joan, (fn. 58) daughter and heiress of Richard Sturgeon, and by her left two sons, Henry and Thomas, (fn. 59) and a daughter Isabella. (fn. 60) There is no evidence that either he or his father ever lived at Palingswick, their place of residence being Gunnersbury.
Little is known of the elder son, Sir Henry Frowyk, born in 1447, (fn. 61) who inherited Palingswick. The copyhold possessions of his father came, in accordance with the custom of the manor, to the younger son, Thomas. (fn. 62) Sir Henry married twice, his first wife being Jane Danvers, and his second Margaret Leigh. By the former he left a daughter, Margaret, born in 1484–5, (fn. 63) who married Sir Michael Fisher; and by the latter two sons, Thomas and Henry, and two daughters, Elizabeth and Mary. He died on 3rd October, 1505, "seised, in his demesne, as of fee, of the manors . . . of Gonelbury, Palynswyke and Botelers, etc." (fn. 64) This property he had conveyed to certain trustees for the purposes of his will. (fn. 65) He also was buried at Ealing.
Thomas, his son, was only 14 at his father's death. He afterwards married Agnes, the daughter of Sir Walter Strykland, whereon the above-mentioned trustees conveyed the property in their hands, including Palingswick, to other trustees to the use of the young couple. Thomas died on 15th November, 1513, without issue.
His brother Henry was then 16. A few years later he took the extraordinary step (though it must be admitted that he had an illustrious example in the case of his reigning sovereign) of marrying his deceased brother's wife. (fn. 66) He did not long survive his marriage, dying on 5th September, 1520. He left the whole of his property to his wife, with reversion to his sister Elizabeth, wife of John (afterwards Sir John) Spelman. (fn. 67)
In 1547 a division of the Frowyk property was made, as a result of which the manor of Palingswick came into the hands of Elizabeth, Lady Spelman. (fn. 68) The manor is afterwards found in possession of John Payne, and was no doubt included in "certeyn of my landes and tenements lying in the Countie of Middlesex" which Lady Spelman in her will (fn. 69) refers to as having been "heretofore barganyd and sold to John Payne of London." The transfer was apparently effected in 1548–9, for, according to the Fulham Court Rolls, Lady Spelman was fined in 1548, while at Whitsuntide, 1549, certain land in Westcroft, given as a boundary, is referred to as "lately Lady Elizabeth Spylman's, now John Payne's." Lady Spelman died probably in the beginning of 1557. (fn. 70)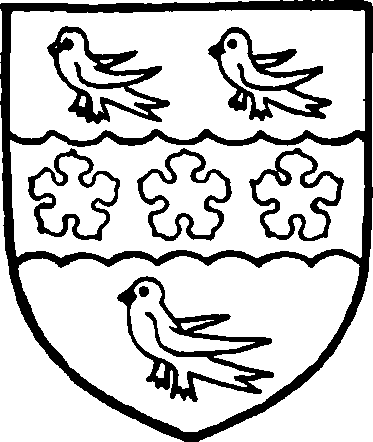 John Payne died on 26th April, 1573, (fn. 71) leaving to his son William inter alia the manor of "Palenswicke." (fn. 72) That he had resided at Palingswick may be assumed from the following interesting item in his will (fn. 73) : "Furthermore my will and entent is that my saied wief shall have for her owne use and commoditie one upper chamber called the grene chamber in my house at Pallenswicke aforesaied, with bedd and hanginges thereunto belonginge of the best sorte. And also one other chamber in the saied house mete for her servauntes. With free lybertie into the gardein there at hir pleasure during all suche tyme as my saied wief shall kepe her selffe widowe and no longer."
William Payne also evidently resided at Palingswick, for he is referred to as "of" Palingswick in his will, in the inscription on his tomb in Fulham Church, and in a marriage settlement dated 4th June, 1577. (fn. 74) His will, (fn. 75) moreover, contains a bequest to Sir Francis Castilion of "a square tree stone, which standeth in my garden at Pallenswicke, in the corner neere unto the mote." William Payne died in the early part of 1626.
At his death the manor passed to his nephew, (fn. 76) John Payne. (fn. 77) Shortly afterwards a family agreement was come to whereby John was to hold the manor of Garton in Yorkshire and the "manor of Pallenswick" and 3 messuages, 4 cottages, one dovecot, 8 gardens, 8 orchards, 100 acres of land, 6 acres of meadow, 30 acres of pasture and 20 acres of wood, with appurtenances in Fulham, Chiswick and Acton, for the term of his life, with remainder to his wife Eleanor for her life, reverting at her death to their son, William, and his heirs male. (fn. 78)
On 20th May, 1631, John, Eleanor and William Payne sold (fn. 79) to Richard Gurnard, "citizen and clothworker of London," "all that the mannor or cappitall mesuage of Pallingswick, with all . . . thereto belonging, lying and being in Fullham, Cheeswicke and Acton." The whole of the property is given in detail, and it is mentioned as held of the manor of Fulham.
The property consisted of:
four closes "of arable or pastureland nere adjoining to the backside of the said capitall mesuage"
16 acres
one close also "neere adjoyning," etc.
4 "
two closes called Warners meadowland in "Cheeswicke Meade"
3¾ "
land in "Hamersmith feildes" called The Hills
3¾ "
part of the Hundred acres in "Hamersmith feildes"
½ acre
the Hether Hills
6 acres
the Leyes
6 "
land "lately stocked or grubbed up"
3 "
the Further Hills
4 "
land in "Westcrofte"
¾ acre
land in the Further Hills
¾ "
Charcrofts
14 acres
one messuage and land adjoining Charcrotts
½ acre
Penger
½ "
Percroft
1 "
one messuage and land
¾ "
one messuage and land
3½ acres
land in "Cheeswicke feild"
4¾ "
land in "Cheeswick feild that lieth by the way to the highway gate"
1 acre
land in the Westcroft
5 acres
do
2 "
one messuage and land
½ acre
land in possession of Symon Waddop a cottage
¼ "
in "Fulham Meade"
½ "
Excepted was the Round Close already sold to Thomas Foote
1 "
Sir Richard Gurney, or Gurnard, was born at Croydon in 1577. He was apprenticed to a silkman in Cheapside, and gradually attained to great wealth and high reputation in the City. He was chosen Lord Mayor in 1641, and experienced a very stirring year of office, at every point supporting the King against the Parliament. Finally, on the King, in June, 1642, issuing his proclamation prohibiting the execution of the Parliament's militia ordinance, Gurney had it publicly read in the City, a step which led to his imprisonment in the Tower, and his being declared incapable of all honour or dignity. He remained in the Tower for nearly the whole of the remainder of his life. (fn. 80) He died on 6th October, 1647. He had been knighted in November, 1641, and received a baronetcy in the following month.
There is no evidence that Gurney ever resided at Palingswick. Probably he did not, for only six months (26th November, 1631) after his purchase he sold, (fn. 81) to Francis Finch (fn. 82) and others, a portion of the property, including "all that the mannor house or capitall mesuage of Pallingswick with the appurtenances." (fn. 83)
The manor is next found in the hands of Finch's cousin, Sir John Finch, Baron Finch of Fordwych, on whose behalf it is quite possible the above transaction had been carried out. (fn. 84)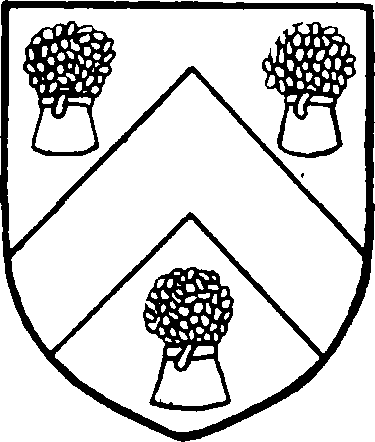 Sir John Finch, Baron Finch of Fordwych, son of Sir Henry Finch, was born in 1584, admitted to Gray's Inn in 1600 and called to the Bar in 1611. In 1620 he entered Parliament as M.P. for Canterbury. He subsequently became recorder of that city, was dismissed, and again appointed under pressure from the Privy Council. In 1626 he was knighted and appointed K.C. and attorney-general to the Queen. In 1628 he was elected Speaker of the House of Commons. In this position his attachment to the King brought him into sharp conflict with the majority in the House, culminating in the well-known scene in which he was held down in the Chair by Denzil Holles and others while Sir John Eliot's remonstrance was read. In 1634 he was appointed Chief Justice of the Common Pleas, a position in which he distinguished himself by his zeal for the royal prerogative and the brutality of his sentences. He seems to have been mainly responsible for the decision of the judges on the legality of ship money. In 1640 he was made lord-keeper, and raised to the peerage as Baron Finch of Fordwich. On the meeting of the Long Parliament in the same year he was impeached and fled to Holland. His estate was accordingly sequestrated. On 24th March, 1644–5, the Committee for Sequestration reported on the petition (fn. 85) of Mabel, (fn. 86) Lady Finch, to be granted an allowance out of her husband's estates, from which report it appears that the property comprised inter alia "the houses and lands at Pallingsworth in the county of Middlesex, vallewed at the yearely rent of fortie pounds." (fn. 87) Subsequently Finch applied to be allowed to compound for his delinquency in leaving the country without permission. From the particulars submitted by him it appeared that "he is seised of an estate for his life of and in ye Mannor of Pallingswick in . . Fulham . . . of ye yearly value, over and above a quit rent of 7s. 6d. issueing out of it, £39 12s. 6d. Out of which he craves allowance of £400 debt to one Mr. Berisford for which he saith ye Mannor of Pallingswick is extended, but produceth no proof thereof." (fn. 88) On 9th August, 1649, a fine of £1,678 12s. 6d. was assessed as his composition fee. (fn. 89) At the Restoration he was appointed one of the commissioners for the trial of the regicides. He died in the same year (1660). He had previously disposed of the manor of Palingswick, selling it to Maximilian Bard in 1650. (fn. 90)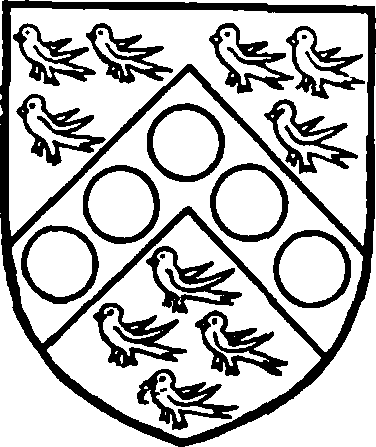 Maximilian Bard was the elder son of the Rev. George Bard, vicar of Staines, and brother to Viscount Bellamont, who distinguished himself as a traveller and as a soldier on the Royalist side in the Civil War. Maximilian, on the other hand, devoted himself to trade, grew rich, was elected sheriff in 1651, (fn. 91) and in 1652 and again in 1663 was appointed Master of the Girdlers' Company. (fn. 92) He is said to have met the expenses of his brother, when the latter was living far beyond his means, and to have been "a great admirer of his accomplishments and as much despised by him." (fn. 93) He died on 16th February, 1690. (fn. 94)
Bowack tells us (fn. 95) that Bard had lived at Palingswick, and reference to his occupation of the house is probably to be found in the Hearth Tax Assessment for 1666, where "Alderman Beard" is assessed in respect of twelve hearths. (fn. 96) His eldest son, Thomas, is said to have been "of Hammersmith, after of Caversfield and of Forcote Manor House, by Buckingham," and one of the latter's sons, Samuel, was buried at "Hammersmith" in 1669. (fn. 97) This would seem to imply that Thomas was resident at Palingswick during a portion of his father's lifetime.
On the other hand, one of Maximilian's younger sons, Nathaniel, (fn. 98) said to be "of Caversfield," (fn. 99) certainly held the manor house. On 9th-10th May, 1710, he and his wife, the Right Hon. the Lady Persiana Bard, (fn. 100) sold to Robert Perryman, of Leicester Fields, "all that the Manor house or capitall messuage of Paleingswicke . . . and the messuages, buildings, barnes, stables, pidgeon houses, yards, orchards and gardens therewithall used and enjoyed; and also the two fields or closes lyeing next adjoyning to the moate encloseing the seid mannor house on the backside of the said mannor house," of an estimated area of 4 acres, "late in the tenure or occupation of the now Earl of Clarendon, but then Lord Cornbury, since in the tenure or occupation of Thomas Shipton, his under-tenants or assignes; and also one acre of land . . . called the Great Walk, now enclosed on each side with great timber trees (fn. 101) and used for a way or passage from the said mannor house to the south highway leading from London to Brentford, together with a somer house built upon the said walk and adjoyning to the said south highway; being part of the premises purchased by Maximilian Bard . . . and conveyed to the said Nathaniel." (fn. 102)
This deed, it will be seen, gives the names of two persons who probably lived at Palingswick, namely, (i) the Earl of Clarendon, and (ii) Thomas Shipton, of whom nothing is known.
Edward Hyde, 3rd Earl of Clarendon, was the grandson of the famous Lord Chancellor. He was born in 1661, and became Lord Cornbury on the succession of his father to the earldom in 1674. From 1701 to 1708 he was captain-general and governor-in-chief of New York and New Jersey. While in America he "earned a most unenviable reputation, which he appears to have fully deserved, and his character and conduct were equally abhorred in both hemispheres." He succeeded to the earldom on the death of his father, Henry, the second earl, in 1709. He died in 1723 "in obscurity, and deeply in debt, but had honourable burial" in Westminster Abbey "in the vault of his ancestors whose good name he had so sadly disgraced." (fn. 103) No details are known of his residence at Palingswick, but it may be noted that the residence of his family at Hammersmith is attested by the parish registers, (fn. 104) which mention Flora, "daughter of Lord Cornbury," under the date of 6th February, 1701–2.
Robert Perryman, who bought the house from Nathaniel Bard, evidently resided there, for after his death he is described as "late of Pallenswick in the towneship of Hammersmith." On 7th October, 1717, his son Robert "of St. Nicholas Acons . . London, merchant," sold (fn. 105) it to John Birch, serjeant-at-law.
John Birch was the second son of the Rev. Thomas Birch, rector of Hampton Bishop, in Herefordshire, and afterwards vicar of Preston, and nephew of the famous Colonel John Birch, who left his estates to his youngest daughter, Sarah, on condition that she married her cousin John. The latter entered Gray's Inn in 1680, transferring to the Middle Temple in 1686, and was called to the Bar in 1687. He succeeded his uncle as member for Weobley in 1700. He became a serjeant-at-law in 1706, and in 1729 succeeded Sir William Thomson as cursitor baron of the Exchequer, remaining in office until his death. In 1732 he was expelled from the House of Commons for having used his position as Commissioner for the sale of rebels' estates to manage a corrupt and illegal transfer of property belonging to the Earl of Derwentwater. He died in 1735.
His residence at Palingswick is referred to in the following entry (fn. 106) in the Middlesex Sessions Book relating to the sessions held at Westminster, April, 1719: "The mansion house of John Birch, esquire, at Palingswick, near Hammersmith, in the parish of Fulham, is certified for a place of meeting of Protestant dissenters."
On 11th December, 1727, Birch sold (fn. 107) the manor house "called Pellensweek" to John Oyles, of Poplar, and on 25th May, 1732, the latter's executors transferred the property (fn. 108) to Obadiah Marryat, of Boswell Court, St. Clement Danes. On 19th January, 1732–3, a further sale was effected, and the manor house became the property of Alured Popple of Whitehall. (fn. 109)
On 4th–5th December, 1746, Mary Popple, widow of Alured, Ruth Selwyn and Henry Popple disposed of (fn. 110) the premises to Thomas Corbett, of St. Martin-in-the-Fields. (fn. 111)
Thomas Corbett, of the family of Corbet of Moreton Corbet, accompanied Sir George Byng, Viscount Torrington, as secretary on the latter's expedition to Sicily in 1718–20, and afterwards published an account of it. In 1723 he was appointed chief clerk of the Admiralty, and gradually rose in position, becoming senior secretary in 1742. He died in 1751. By his will (fn. 112) he gave instructions for the sale of his "messuage or dwelling house . . . and also all other [my] messuages, lands, tenements and hereditaments which I lately purchased at Pallinswick."
Faulkner quotes (fn. 113) from the Morning Advertiser in 1754 an advertisement announcing the sale by auction of "the manor of Paddinswick at Hammersmith . . . late the estate of Thomas Corbett, Esq., secretary to the Admiralty, deceased." The house is said to be "in the finest repair, and improved with every conveniency that can be desired . . the gardens elegantly laid out, and the whole calculated to give delight."
In the same year Thomas Powell, "devisee in trust of the freehold and copyhold estates late of Thos. Corbett, Esq.," sold to Arthur Weaver "all that messuage or manor house called Paddingwick, otherwise Pallenswick, with the moat inclosing the same, together with the messuages, pavilion, buildings, barnes, stables, outhouses, yards, orchards, gardens and appurtenances thereunto belonging . . . containing 3 acres 36 perches." (fn. 114) Special mention is made in the indenture of a cowhouse, shaped like a temple, situated in the meadow adjoining the long walk.
From Arthur Weaver the property passed to Edward Weaver, his uncle and heir, and from him in 1759 was purchased by Henry Dagge. (fn. 115) Faulkner states (fn. 116) that Dagge leased the premises to the Earl of Northington. Precise confirmation of his statement has not proved obtainable, but a presumption in favour of its correctness is afforded by a letter written by the Earl from "Hammersmith," (fn. 117) dated 7th January, 1762.
Robert Henley, 1st Earl of Northington, second son of Anthony Henley, wit and politician, was born about 1708, and was educated at Westminster School and Oxford. He was admitted to the Inner Temple in 1728 and called to the Bar in 1732. His marriage, in 1743, brought him wealth, and the death of his elder brother in 1745 gave him possession of the estates formerly belonging to his father. He was Member of Parliament for Bath from 1747 to 1757, and was appointed Attorney-General in 1756 and Lord-Keeper (the last to be so designated) of the Great Seal in 1757. After being, although a commoner, Speaker of the House of Lords for three years, he was created a peer in 1760 and Lord Chancellor in 1761, holding the office under Bute, Grenville and Rockingham until 1766. In 1764 he was created Viscount Henley and Earl of Northington. During 1766–67 he was Lord President of the Council. He died on 14th January, 1772.
From 1749 to 1768 he resided successively at three different houses in Lincoln's Inn Fields, (fn. 118) and for a portion of the time seems also to have had a house at Hammersmith. This was probably Palingswick (see above). His tenancy of the house was evidently quite a short one, for in the indenture relating to the sale of the property in 1765 no mention of any lease is made.
On 8th February, 1765, Henry Dagge sold (fn. 119) to John Dorville, of Soho Square, "all that messuage or manor house, now commonly called . . . Ravenscourt, and formerly . . . known by the name of Paddingswick alias Paddenswick, with the moat enclosing the same, etc."
In 1812 it was purchased by George Scott. On 20th November, 1887, the Scott family, at the direction of Richard Birkin, the beneficial owner, sold the house and about 30 acres of land to the Metropolitan Board of Works for £58,000, half of the purchase-money being supplied by the Vestry of Hammersmith. The mansion is let to the Hammersmith Metropolitan Borough Council for the purposes of a library, and the remainder of the estate is maintained by the London County Council as a public park.
In the Council's ms. collection are:
Plans of (fn. 120) basement, (fn. 120) ground, (fn. 120) first and second floors (measured drawings).
(fn. 120) Section through the house (measured drawing).
North, south, (fn. 120) east and west elevations (measured drawings).
(fn. 120) Detail drawings of doorways, etc. (measured drawings).
(fn. 120) Wrought-iron gateway (pen-and-ink drawing).
View of the same (photograph).
Detail of gateway (photograph).
Gateway to Shaftesbury Road (photograph).
(fn. 120) View of entrance (east) front (photograph).
View of west front (photograph).
Another view of the same (photograph).
(fn. 120) View of staircase (photograph).
Ceiling of staircase (photograph).
Another view of the same (photograph).
(fn. 120) Upper balustrade (photograph).
(fn. 120) View in entrance hall showing chest (photograph).
Marble fireplace, ground floor (photograph).
Panelling in basement (photograph).
(fn. 120) Fireplace in large room, first floor (photograph).
Fireplace in committee-room, first floor (photograph).
Panelled room, second floor (photograph).
Fireplace in same (photograph).
(fn. 120) Seventeenth-century doorway on second floor (photograph).