Pages 31-39
Survey of London: Volume 8, Shoreditch. Originally published by London County Council, London, 1922.
This free content was digitised by double rekeying and sponsored by English Heritage. All rights reserved.
Haggerston.
The north-eastern part of the parish of Shoreditch comprises the ancient hamlet of Haggerston. The name first occurs in Domesday, which mentions two hides in "Hergotestane" (fn. 1) held, in the time of Edward the Confessor, by Alwin. By 1086 they had passed into the hands of Robert Gernon. (fn. 2) The Gernon pedigree given by Ellis (fn. 3) shows that Robert had two sons, Robert and William, the latter of whom assumed the surname of Montfichet. His son, Gilbert, was succeeded by Richard, who died in 1203, and the latter's son, also named Richard, died in 1258, s.p. The manor, or a portion of it, had descended to the younger Richard, for the records contained in the Testa de Nevill (circ. 1240) show that Nicholas of Bassingburn held a fourth part of a knight's fee in Haggerston of Richard of Montfichet. (fn. 4) Sir Thomas of Bassingburn, son and heir of Nicholas, in 1255 granted all his holding in "Haregotistone" in the parish of "Soresdich" to the Dean and Chapter of St. Paul's (fn. 5) and a document of circ. 1300 (fn. 6) states that the Dean and Chapter held in "Hergodeston" of the heirs of Nicholas of Bassingburn, by the service of the fourth part of a knight's fee. What became of this two-hide manor (fn. 7) belonging to St. Paul's there is little to show, (fn. 8) but it is possible that it is alluded to in connection with certain property in Shoreditch, acquired or proposed to be acquired by the priory of St. Mary Spital. In 1349, in return for a promise to increase the number of canons by one to celebrate divine service for the King and the souls of his progenitors, the priory obtained the royal licence to acquire in mortmain five messuages and 100 acres of land in Middlesex not held in chief. (fn. 9) The inquisition (fn. 10) ad quod dampnum held in connection with the proposal disclosed the fact that certain of the property, viz., four messuages and 24 acres of land in Hackney, Stepney and Shoreditch held by John Blaunch and Nicholas of Shoreditch was subject to a rent payable to the Dean of St. Paul's. The property in question may, therefore, have formed a part of the two-hide manor. (fn. 11) It is, however, not possible to decide whether the property even came to the priory, for in 1376 licence (fn. 12) was granted to the prior to acquire, in part satisfaction of the five messuages and 100 acres, one messuage and 80 acres in Hackney, Shoreditch and Stepney, all held (fn. 13) of the bishop of London as of his manor of Stepney. (fn. 14)
At the time of the Reformation, the greater portion of Haggerston was in the possession of the priory of St. Mary Spital and accordingly passed into the hands of the Crown. On 26th August, 1543, the King sold to Thomas Goodwyn a large amount of property, including (fn. 15) the manor of "Hyckmans," described as "now or late in the tenure or occupation of Robert Beckett," and lately belonging to the Priory or New Hospital of the Blessed Virgin Mary outside Bishopsgate, and further detailed as comprising—
The total area amounted to 43½ acres. A fortnight previously the King had granted to Goodwyn (fn. 16) licence to alienate the property to William Cowper and Cecily, his wife, and on 3rd September, 1543, the transfer took place. (fn. 17) On 16th October, 1548, the Cowpers sold to Anne Malte (fn. 18) the property, described as "the manour of Hickmans with thappurtenances in Argaston, and all that their barne and all landes, medowes and pastures, sett, lieng and being in foure closes adjoyning, conteyning by estimacion a hundrith [?] acres . . . the which be nowe in severall holdinges of the said William Cowper and of one William Barlowe, citizein and merchaunte tayllour of London."
On 10th April, 1553, Thomas Hilton and Elizabeth his wife, daughter of Anne Malte, sold to Sir Roger Cholmley (fn. 19) their several closes of pasture ground containing six acres in the tenure of Richard Lyster, lying in Haggerston against the house of Sir Roger, and abutting west on Haggerston Lane and east on lands of Sir Ralph Warren in the tenure of Richard Haddon.
On 5th August, 1556, the Hiltons further sold to Thomas (afterwards Sir Thomas) Curtis (fn. 20) "all that field or pasture called Hickmans field . . . containing by estimation 27 acres . . . and one close . . . called Barnfield, containing by estimation 10 acres, with a barn built thereon and one garden to the same barn adjoining." (fn. 21) Apparently this 37 acres plus the 6 acres sold to Cholmley represented the whole of the Haggerston property sold by the King to Goodwyn.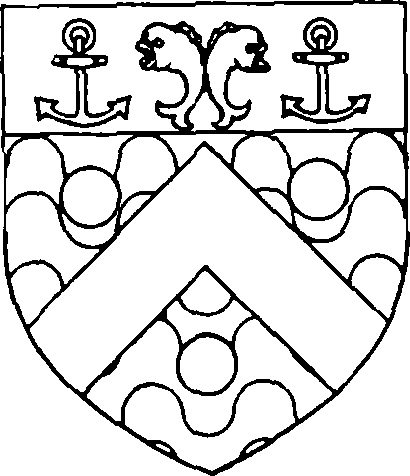 Curtis died on 7th November, 1560, and his granddaughter, Anne, wife of Thomas Stucley, (fn. 22) inherited the property. On 19th May, 1561, she and her husband disposed of (fn. 23) the 37 acres as well as other property in Essex and the City of London to Lewis Stucley, (fn. 24) and on 19th July, 1602, the latter's son, John, sold them to Richard Smith, citizen and haberdasher of London. (fn. 25) In the indenture the property was described as a "parcell of ground called Barnefeild Close conteyning . . . tenne acres . . . in the occupacion of John Stevenson, and three other closes and parcells of ground conteyning in the whole, 27 acres . . in the tenure of one Rowland Oakeover."
In addition to the six acres acquired in 1553, Sir Roger Cholmley (fn. 26) had obtained in 1540 (fn. 27) by way of exchange with the Crown, a messuage or tenement, a dovecote, orchard, garden and close of land lately in the tenure of Thomas Walsh, and then of Cholmley in Shoreditch and "Orgaston," and also a parcel of meadow and pasture lately in the tenure of John Greygoose, and then of William Upchurch. All the property is said to have formerly belonged to the priory of St. Mary Spital.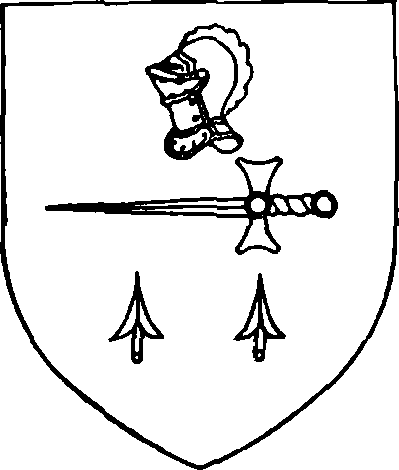 Cholmley died on 21st June, 1565, (fn. 28) leaving to his daughter, Dame Elizabeth Beckwith, widow of Sir Leonard Beckwith, "all my lands, tenements and hereditaments at Argeston, alias Harleston, in the parish of St. Leonard's, Shoreditch." In the event of her marrying Christopher Kenn (a marriage which, in fact, took place before February, 1565–6), the property was to be vested in trustees for her with reversion to her son Roger Beckwith. The latter died on 5th September, 1586, leaving as co-heirs Frances Harvey, his sister, and Frances Slingsby, daughter of his other sister, Elizabeth Vavasor. (fn. 29)
In 1595 Edward Ryder purchased from the two heiresses (fn. 30) "a messuage, barn, dovecote, two gardens, an orchard and 12 acres of pasture . . in Argaston, alias Hargaston alias Harleston near Hagyston in the parish of St. Leonard in Shordiche," and on 26th May, 1596, Ryder acquired from George Harvey (fn. 31) (Frances Harvey and Henry and Frances Slingsby releasing) "all those fyfteene acres of pasture ground . . . scituate in severall parcells . . . nowe or late in the occupacion of William Beacher abutting on the heighe waye goinge from Shorditche to Chambridge Heath towards the south, on the lane leadinge up to Hagiston towardes the west, on the landes of one mayster Stewkly towardes the north." By indenture (fn. 32) dated 31st March, 1601, Ryder enfeoffed Richard Smith and William Parkhurst with the Cholmley property under the description (fn. 33) of—
(i) a capital messuage in Haggerston late in the occupation of Sir Roger Cholmley.
(ii) 4 acres of pasture adjoining (i) late in tenure of Edward Ryder.
(iii) 5 acres next to (ii) late in occupation of Thomas Haddon.
(iv) two closes, called Graygoose closes, of 9 acres.
(v) a close, called Shroggs close, of 6 acres lying in several parcels, abutting on the King's way leading from Shoreditch to Cambridge Heath towards the south, a lane leading to Haggerston west, and lands "now or late in tenure of . Stucley" north.
The Cholmley and Goodwin possessions in Haggerston were, therefore, united in Richard Smith. Smith died on 16th November, 1613, leaving his Haggerston estate to his wife Margery, for life, with remainder to his elder son Richard, who was 13½ years old at his father's death.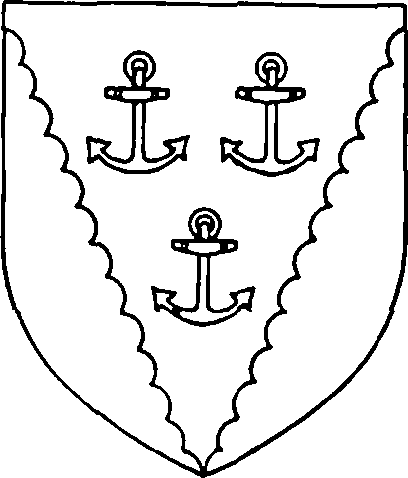 On 30th November, 1632, Richard sold (fn. 34) the property in moieties to Sir Andrew Jenour and John Wiseman respectively. Wiseman died on 7th April, 1637 (fn. 35) leaving a son and heir, John, aged 2¾ years. On 23rd June, 1662, Sir Andrew Jenour and John Wiseman disposed of the estate to Sir Thomas Byde, (fn. 36) of Shoreditch. The description of the property, with the exception of the names of the occupiers, is identical with that of the 24 acres of the Cholmley property purchased by Richard Smith plus the 10 acres of Barnfield close and "three other closes or parcells of ground conteyning in the whole 27 acres," corresponding to the 37 acres sold by the Hiltons to Curtis. The total area was therefore 61 acres.
On 17th June, 1720, Thomas Byde sold (fn. 37) to Richard Nicholls "all that mannor or reputed mannor of Haggerston." The contents are enumerated as:—
(i) A messuage or tenement.
(ii) A field called the Ten Acres in two parcels of 4 and 6 acres.
(iii) A field called the Twelve Acres in three parcels of 3½, 5 and 2½ acres.
(ii) and (iii) together correspond with the 21-acre field shown in Chassereau's Map.
(iv) The Pale Field (4 acres) lying south and west of "a lane leading to Kingsland Road" (Slough Lane in Chassereau's Map).
(v) A field called Twelve Acre Field abutting south on Hackney Road in two parcels, one containing one acre and including a brick dwellinghouse "containing in front 36 feet, and in depth 20 feet and in height from the surface of the earth upward to the eaves 20 feet, and consisting of two stories besides cellars and garretts," and another referred to as 12 acres.
(vi) A parcel of 8 acres, said to have been formerly part of the Twelve Acre Field.
(vii) A field of 3 acres "heretofore laid to the said eight acres" and abutting on Hackney Road.
(viii) A field called the Seven Acres on the eastern boundary and said to be partly in Shoreditch and partly in Hackney.
(ix) A parcel called the Five Acres (east of Slough Lane).
(x) The capital messuage with outhouses, yards, gardens, orchards, etc., enclosed with a brick wall.
(xi) A garden or nursery, late a close of pasture, containing 2 acres, with brick messuage and shed.
(xii) The Lord's Acre (from a deed of 8th June, 1720, it appears that this was leased from the prebendary of Hoxton).
Exclusive of the Lord's Acre, the total area amounts to 63 acres.
Chassereau's map of 1745 (Plate 1) shows the property at the time belonging to Nichols, the total area amounting to 59 acres, 1 rood, 6 poles.
A further portion of Hickman's Manor is referred to in a sale by Francis Whitpayne to James Heblethwaite on 17th December, 1564, of 16 acres of arable land and meadow ground "set, lyinge and beinge in a certen ffilde called Mylkwyvesbridgeffilde. . . parcell of the manour of Hyckmans." (fn. 38) The property had been acquired by Whitpayne in 1555 from Thomas and Elizabeth Hilton. (fn. 39) It can be traced (fn. 40) until 1636, when it was sold by Montague Saunderson to Charles Child. (fn. 41) In 1767 Milkwives' Bridge Field, with the exception of a portion on which had been erected the Goldsmiths' Almshouses, was in possession of John Spranger, (fn. 42) and is therefore to be identified with the field marked "Spranger L." in Chassereau's Map.
Another portion of the estate of the priory of St. Mary Spital in Haggerston was known as "Burgoyn's Lands." These were apparently the lands in Shoreditch and Hackney belonging to Thomas Burgoyn, who seems to have obtained them through his wife Elizabeth, née Rotheley. According to a statement made in 1472, (fn. 43) they consisted of 7 messuages, 115½ acres of land, 16½ acres of meadow, 3 acres of wood, 12 acres of pasture and 6d. rent in "Argeston, Shordiche and Hakeney," a total of 147 acres. (fn. 44) At the dissolution the priory of St. Mary Spital was possessed of the lands, meadows, pastures, feeding grounds, fields and marshes called "Burgoyne's landes" in the parishes of Shoreditch, Hackney and Stepney, lately in the tenure of Robert Hateley, and a wharf, with two closes and an osier-bed, in Long Ditton. Also all those great tenements, small tenements, stables, barns and 48 acres of land and pasture in Hackney and Shoreditch now or lately in the tenure of John Welsh, and 2¼ acres in the common field called West Field in Hackney in the tenure of Richard Haryong, with other lands in that parish demised to John Lindsay. All the above-mentioned were granted on 21st August, 1544, to Ralph Warren, (fn. 45) Martin Bowes and others, and on 1st October, 1545, licence was granted (fn. 46) for their alienation to Ralph (afterwards Sir Ralph) Warren. The property passed to Sir Ralph's son, Richard Warren, with reversion to the latter's sister Joan, wife of Sir Henry Cromwell. (fn. 47) In 1598 it was in the hands of Richard's relict Elizabeth Knyvett, who had a life-interest therein. On 2nd May in that year the reversionary interest was sold (fn. 48) to Robert (afterwards Sir Robert) Lee by Oliver Cromwell, son and heir of Dame Joan Cromwell.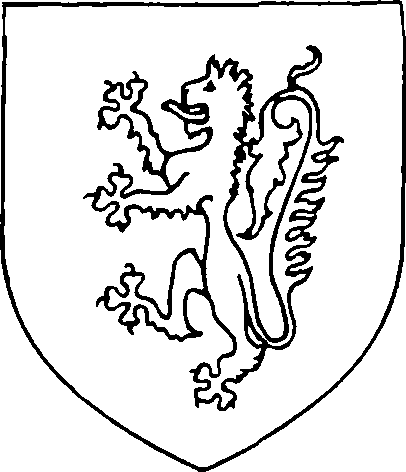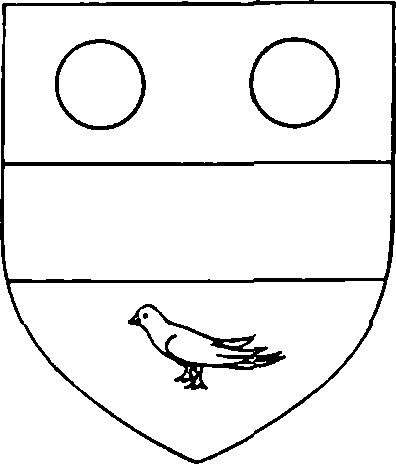 Sir Robert Lee died on 22nd December, 1605, (fn. 49) and his son, Sir Henry, succeeded to the reversionary interest. On his death the interest descended to his son John (afterwards Sir John) Lee, a ward in Chancery, who was still in possession in 1664. (fn. 50) An indenture (fn. 51) dated 1st May, 1717, between Thomas Lee, of Kensington and Baptist Lee, his son and heir, and John Diserote, for the first time gives details of the property. This comprised (i) a messuage in Haggerston "now or late in the occupation of Edmond Lidgold," and 47 acres of meadow and pasture lying together at or near Haggerston, belonging to the said messuage, abutting on the lands of Sir Thomas Byde on the south and west. These 47 acres almost certainly represent the 48 acres mentioned separately in previous transfers, and may probably be identified with the two fields of 26 and 18 acres respectively shown on Chassereau's map; (ii) 23 messuages and 35¾ acres in Haggerston. The latter, by the boundaries, etc., may be generally identified with the remaining fields marked "Lee, Esq.," in Chassereau's map, the area of which amounted to 39 acres; (iii) 7¾ acres in Hoxton; (iv) 5 messuages and 28½ acres in Hackney; and (v) 9 acres in Bethnal Green.
The two fields marked "Dry, Esq., L." in Chassereau's map did not belong to either Hickman's or Burgoyn's at the time of the dissolution. Their history has been traced during the greater portion of the 16th century, and the owners were always different from those of the two manors in question. (fn. 52)
Mention should also be made of an estate in Haggerston to which some mystery appertains. A certain John Deacon on 1st January, 1584–5, fled the realm and was outlawed. At the time of his departure he was seised in his demesne as of fee in, inter alia, one messuage or tenement with garden and orchard, and 24 acres of land, meadow, and pasture in "Argaston alias Hargaston alias Hurleston" in the parish of Shoreditch, then or late in the several tenures or occupations of Thomas Bedingfeld, Thomas Haddon and Clement Kelk, and in all "le waynescott et seelinge" within the messuage valued at £4. (fn. 53) On 14th April, 1619, James I. granted (fn. 54) to Robert Jossey, or Joyce, and others, at a reserved rent, all the property of Deacon. The Haggerston estate is described as a capital messuage and close thereto belonging then or late in the several tenures of Paul Pope and Edward, Lord Seymour, and two other closes, late in the tenure of Thomas Haddon and Clement Kelk. It will be noticed that the details are quite circumstantial, and there can hardly be a question of mistake. The story is resumed in 1664. Lady Salton had obtained a grant of a moiety of rents due to but withheld from the Crown, and a certain Charles Cornell, "a poore indigent person and noe way responsible," acting as her agent, had apparently discovered the grant to Joyce, as well as the fact that the reserved rent was 33 years in arrear. He accordingly distrained on certain cattle then "levant and couchant upon the premisses," and belonging to Allen Badger, tenant of Sir John Lee, the owner of Burgoyn's. Proceedings were instituted, and Sir John Lee indignantly disclaimed all knowledge of James I.'s grant, and denied absolutely that his estate was ever in the possession of John Deacon or that any part of it had ever been in the occupation of Thomas Bedingfield. (fn. 55) There can be no doubt that in this he was quite correct. Apparently no claim was made upon the owner of Hickmans, then Sir Thomas Byde, although that portion which had belonged to Cholmley certainly had points of resemblance: it comprised a messuage and 24 acres, the messuage had been in the occupation of Pope, and one of the closes in that of Haddon. The general history of that property, however, seems quite inconsistent with the identification, and the Deacon estate in Haggerston must remain a mystery.
Chassereau's map (Plate 1) shows such building as then (1745) existed in Haggerston practically assembled in one spot, fronting which was apparently the village green, in the south-west angle formed by Nursery Lane (now Laburnum Street) and Haggerston Lane (now Weymouth Street). The only other buildings shown are the Goldsmiths' Almshouses, and a few north of the Hackney Road near the junction of that thoroughfare and Goldsmiths' Row. Cary's map of 1792 shows that no further building had then taken place.
There seem to have been two large houses: (i) the "great messuage" attached to Burgoyn's, occupied in the beginning of the 18th century by Edmond Lidgold; and (ii) the capital messuage in Haggerston, occupied in the 16th century by Sir Roger Cholmley, and at the time of his death (1565) let to Paul Pope. The water-colour sketch by Shepherd of a gateway of brick and stone, mentioned in the issue of Notes and Queries for 23rd January, 1909, obviously represented the remains of one of these two houses. The mount bore an inscription to the effect that the picture represented the residence of Dr. Halley at Haggerston. The statement that Edmund Halley, the famous astronomer, was born (29th October, 1656) "in Shoreditch parish, at a place called Haggerston, the backside of Hogsdon," rests on the authority of Aubrey, (fn. 56) a contemporary. It has not been found possible to obtain confirmation of the statement. The house attached to Burgoyn's was in 1664 in the occupation of Allen Badger, who stated that he and his father-in-law, William Morris, had held the premises for 35 years. (fn. 57) That attached to Hickman's was left in 1612 to Margery Smith for life. She was living there in 1615, (fn. 58) and in the sale to Sir Thomas Byde in 1662 the house is described as "since in the occupation of Margery Smith and late in that of Elizabeth Wiseman." There is nothing in the above inconsistent with a short sub-lease to Halley's father, but any long occupation by the family is quite unlikely and any idea that Halley resided there when grown up must be relinquished. The town residence of the family was in Winchester Street. (fn. 59)