Pages 117-122
A History of the County of Bedford: Volume 3. Originally published by Victoria County History, London, 1912.
This free content was digitised by double rekeying. All rights reserved.
WYMINGTON or WIMINGTON
Wimmentone (xi cent.).
Wymington, whose northern and western boundary is identical with the county boundary between Bedfordshire and Northamptonshire, is a parish of 1,760 acres. Of this acreage 677¾ acres are arable, 851¾ permanent grass and 10 woods and plantations. (fn. 1) The soil is clay, the subsoil sand, clay and limestone. The lie of the land is uniform; Sharnbrook Summit in the south of the parish is 336 ft. above ordnance datum.
There is one main road running through the parish from Podington in the west to Rushden in the north. This road passes through Wymington village, which is situated mostly in a hollow in the north-west of the parish. The church, dedicated to St. Laurence, stands on the east of the road, whilst further north on the same side of the road is the manor-house. It is now a farm-house, and bears a date 1612 in one of its dormers. It is built of stone and has a tile roof, although none of the original windows remain, nor does it contain any original woodwork. One of the cottages has the date 1693 over its entrance door. Away from the village to the south is Goosey Lodge, occupied by Mr. Dickenson. It is a small stone building, having a corrugated iron roof, and was built in 1863 on the site of a former house burnt down in the previous year. A small manufacture of pillow lace is still carried on in the parish. Nichols, writing in 1785, describes Wymington as 'an obscure and ruinous village consisting of thirty-five indifferent stone houses, all but one covered with thatch,' with a population of 216, (fn. 2) which in 1901 had increased to 509. He also mentions traces of a park and of a capital mansion on the south side of the town, the ruins of which had been removed within the memory of man. (fn. 3) Wymington contains a Wesleyan chapel. Relics of the Bronze Age have been found here. (fn. 4) This parish was inclosed in 1811. (fn. 5)
MANORS
Four tenants are mentioned as holding in Wymington at the Survey of 1086, of whom two held manors. Of these the more important was WYMINGTON MANOR. assessed at 4 hides, and belonging to Walter the Fleming. (fn. 6) The overlordship, as in the case of Walter's other lands, became attached to the barony of Wahull. William Cantlow held the overlordship as part of this barony in the early part of the 13th century, (fn. 7) and was succeeded by his son George, on whose death without issue in 1273 this right passed to his sister and co-heir Millicent wife of Eudo de la Zouche. The Zouches of Harringworth continued to exercise the overlordship of Wymington Manor as late as 1515, but after 1372 no mention of it as part of the barony of Wahull has been found. (fn. 8)
Towards the end of the 13th century the Burnels appear for a short time as intermediary lords between the Zouches and the mesne lords. Thus in 1278–9 Roger de Nowers held of Robert Burnel, who held of the heirs of George Cantlow, who in their turn held from John de Wahull. (fn. 9) By 1299 this interest had passed to Philip Burnel, (fn. 10) and after 1301 no further trace of it has been found. (fn. 11)
In 1086 the tenant of Wymington Manor was Osbert, who succeeded Lant, a man of Levenot. (fn. 12) The descent during the following century has not been ascertained, but by the beginning of the 13th century a family called de Welton were in possession of the manor. In 1208 William de Welton received the acknowledgement of his right to 2 virgates of land in this parish. (fn. 13) It was probably the same William who a few years later held a knight's fee in the same place. (fn. 14) He appears to have had at least two sons, Roger de Welton (fn. 15) and John de Welton, who held land in Wymington in 1247. (fn. 16) A pedigree extracted from the Plea Rolls gives Roger de Nowers, who is subsequently found holding this manor, as the son of William de Welton, (fn. 17) but it seems more likely that Nichols' statement, drawn from the Orlebar MSS. to which he had access, that Roger de Nowers married Joan daughter of John de Welton is correct. (fn. 18) Roger de Nowers certainly held the manor, then including 4½ hides, from 1275 onwards. (fn. 19) The year of his death is not known, but he was succeeded by his son Roger de Nowers, who died some time previous to 1298–9, at which date the guardianship of Roger, his son and heir, fell into the king's hands by reason of the minority of the overlord. (fn. 20)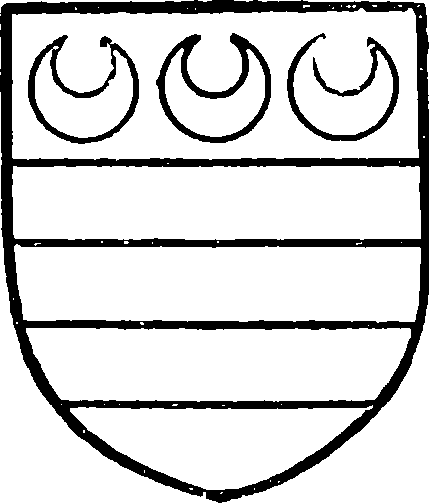 In 1330 this Roger was still holding Wymington Manor, (fn. 21) which by 1346 had passed to Richard de Nowers his son. (fn. 22) He died some time before 1352, when his brother John de Nowers alienated this manor to Hugh Curteys and John his son. (fn. 23) John Curteys, as appears from his epitaph, was Mayor of the Wool Staple at Calais, and appears to have been a man of considerable wealth, for on the occasion of a loan to Richard II in 1379 he furnished £20, a large amount for a private person when it is considered that 'the good men of Bedford' together only produced a similar sum. (fn. 24) He also rebuilt Wymington Church, where together with Aubrey his wife he lies buried. He died in 1391, and his wife Aubrey survived him certainly till 1401, in which year together with William Hyde and other executors of her late husband's will she summoned William Chinale touching a debt of £64 7s. 4d. (fn. 25) Within the next two years the executors of John Curteys alienated the manor to Sir Thomas Bromfletc, who in 1403 obtained a charter of free warren in his demesne lands there. (fn. 26) He died in 1430, and his son Henry Bromflete, who acquired the title of Lord de Vessy through his mother, succeeded to Wymington Manor. By his will, dated 1466, he directed that his lordship of Wymington, amongst other property, should be sold by his executors, and the money realized should go towards the foundation of chantries for the good of his soul. (fn. 27) He died in 1468–9, leaving his daughter Margaret wife of Lawrence Threlkeld as his heir, (fn. 28) and Wymington was disposed of according to the instructions mentioned above, for it appears three years later as the property of Jaquetta Duchess of Bedford, (fn. 29) who after the death of her first husband in 1435 had married Sir Richard Wydville, afterwards Earl Rivers. (fn. 30) On her death in 1472 her son Anthony Earl Rivers became heir to Wymington. (fn. 31) He was a loyal supporter of the young King Edward V, who was his nephew, and was in consequence beheaded at Pontefract by order of the Duke of Gloucester without any trial. Sir Richard Wydville, his brother and heir, was attainted by the Parliament of Richard III in 1483, and his estates consequently escheated to the Crown. Richard III granted Wymington Manor, valued at £66 13s. 4d. yearly, to Thomas Metcalf in the following year, (fn. 32) but the grant never appears to have taken effect, for in 1485 on the accession of Henry VII Richard Wydville obtained a general pardon and resumption of his estates. (fn. 33) He died in 1491 without direct heir, but some time previously he had settled the reversion of Wymington on his niece, Joan Le Strange wife of Sir George Stanley. (fn. 34) Joan died seised of this manor in 1514, when her heir was her son Thomas Stanley Earl of Derby. (fn. 35) He held the manor till his death in 1521, when he was succeeded by his son Edward, followed in 1572 by his son Henry Stanley Earl of Derby. (fn. 36)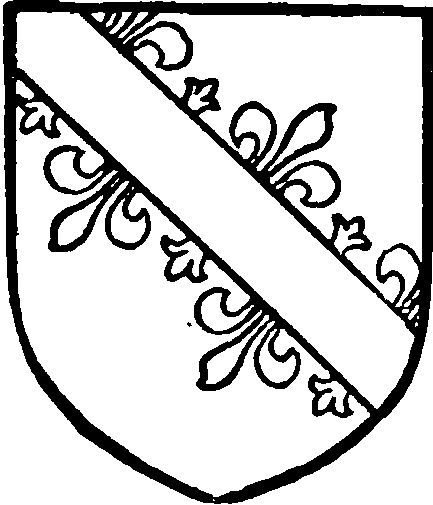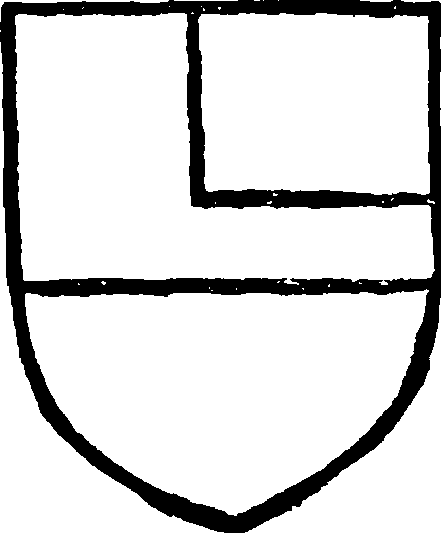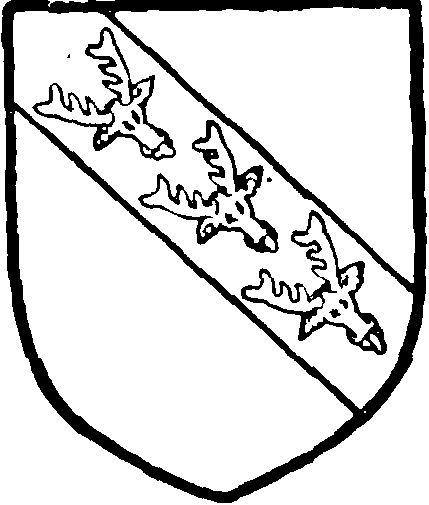 According to an inquisition bearing date 1595, Henry made a settlement of this manor on his son Ferdinand in the year 1567–8, (fn. 37) and together with him in 1591 he alienated the property by fine to Roland Lacy and William Hobbes. (fn. 38) In 1598 the latter again transferred Wymington Manor to William Bletsoe. (fn. 39) He, whose family originally came from Irchester in Northamptonshire, married as second wife Agnes daughter of Thomas Cobbe of Sharnbrook, and this manor passed to their son William Bletsoe on his father's death in 1639–40. (fn. 40) William Bletsoe died some time previous to 1669, in which year his widow Elizabeth and Anne Pearles widow, his daughter, made a settlement of the manor. (fn. 41) Anne Pearles married a second husband, Charles Williamson, and in 1700 she and her son conveyed the manor to trustees, (fn. 42) and finally in 1708 they sold it to John Sawyer, whose son John sold it in 1713 to Major-General Livesay. (fn. 43) This manor appears to have followed the same descent as Hinwick (q.v.) until its sale to Mr. John Goosey in 1767. (fn. 44) Unlike Hinwick, however, it has since remained in the Goosey family, the present owners being Mr. W. G. Goosey of Kettering and Mr. J. G. Goosey of Forest Hill.
The manor of Wymington appears to have been considerably curtailed in the 16th and 17th centuries, when there is evidence of alienation of portions of the original estate to the Payne family and also to the Alstons. Between 1591 and 1593, according to Nichols, the Earl of Derby alienated certain of the demesne lands of this manor to William Payne, lord of Podington. (fn. 45) These reappear in 1624 as the property of his niece Sybil daughter of Francis Payne and wife of Sir Christopher Yelverton. (fn. 46) She left a son Henry, who died in 1628, aged four years, and this property, here called the Court Place, passed to his cousin Richard Child. No further separate mention has been found of the estate, which lay contiguous to Podington, in which it probably became absorbed.
Sir Edward Alston acquired land in Wymington, part of the demesne, and also appears to have had a house there. His property was sequestered in 1644, and his wife petitioned to be allowed his mansionhouse and lands in Wymington for the maintenance of herself and children. These lands were declared to be purchased from William Bletsoe (at that time lord of the manor) for £320. (fn. 47)
Wymington Manor had a view of frankpledge in the 13th century. (fn. 48) A charter of free warren was granted to Roger de Nowers in 1318, and renewed to Sir Thomas Bromflete in 1403. (fn. 49)
There was a windmill attached to this manor in 1278 (fn. 50); it still existed in 1472, but no subsequent mention has been found. (fn. 51)
A second manor, also known as WYMINGTON MANOR, was held by Alured of Lincoln at Domesday. It was assessed at 3 hides, and had formerly belonged to Godwin Frampolt. Alured also claimed as successor to Godwin half a hide in Wymington from Walter Fleming, another Domesday tenant, and woodland for 100 swine from the Bishop of Coutances. Both these claims were adjudged to be just by the men of the hundred court. (fn. 52) In 1086 Glen was the tenant of Alured, in Wymington Manor, whose history during the next hundred years is not ascertainable. It appears in 1215 as late the property of Peter de Surive, and was then made the subject of a temporary grant to the Archbishop of Dublin. (fn. 53) In 1224 the king granted this same estate to Robert de la Briwere 'in our service at Dover,' (fn. 54) and this grant was confirmed in 1231. (fn. 55) In 1234 Robert de Briwere received a grant of six oaks from the royal forest of Salcey to aid in building a house for himself at Wymington. (fn. 56) His son William de Briwere succeeded his father whilst still under age, and his wardship was conferred on Ralph de St. Sampson, whose daughter Joan he eventually married. (fn. 57) In 1257 William Briwere alienated 2 carucates of land and two messuages in Wymington to Isabella Cardun, (fn. 58) the wife of William le Mercer, who still held the manor in 1276. (fn. 59) She died in 1284, leaving as heir her son John de Exmouth. The property at this time included a messuage, a dove-cote, 120 acres of arable land, three 'nativi,' whose services were worth 9s. each, two cottars, and 16s. 1d. rent of free tenants. (fn. 60) John de Exmouth held in Wymington in 1328, (fn. 61) and died in 1347 seised of this property, which he was stated to hold at this time by the service of finding 'one Hobelar in the king's war within the realm of England at his own cost for forty days at 6d. a day.' (fn. 62) He left as heir a son John, whose daughter Clementia died under age in 1361, when her heir was declared to be Richard son of William Harcourt. (fn. 63) Immediately after her death Richard Harcourt alienated her lands without licence to John Curteys, (fn. 64) to whom belonged Wymington Manor, in which this property subsequently becomes merged.
A third owner of land at the Survey of 1086 was William Spec, of whom Walter held 3 virgates which had previously belonged to Levret a man of Borgred. (fn. 65) This land, like other of William Spec's, became attached to the barony of Warden, and in 1278–9 was held by Isabella Quarel. (fn. 66)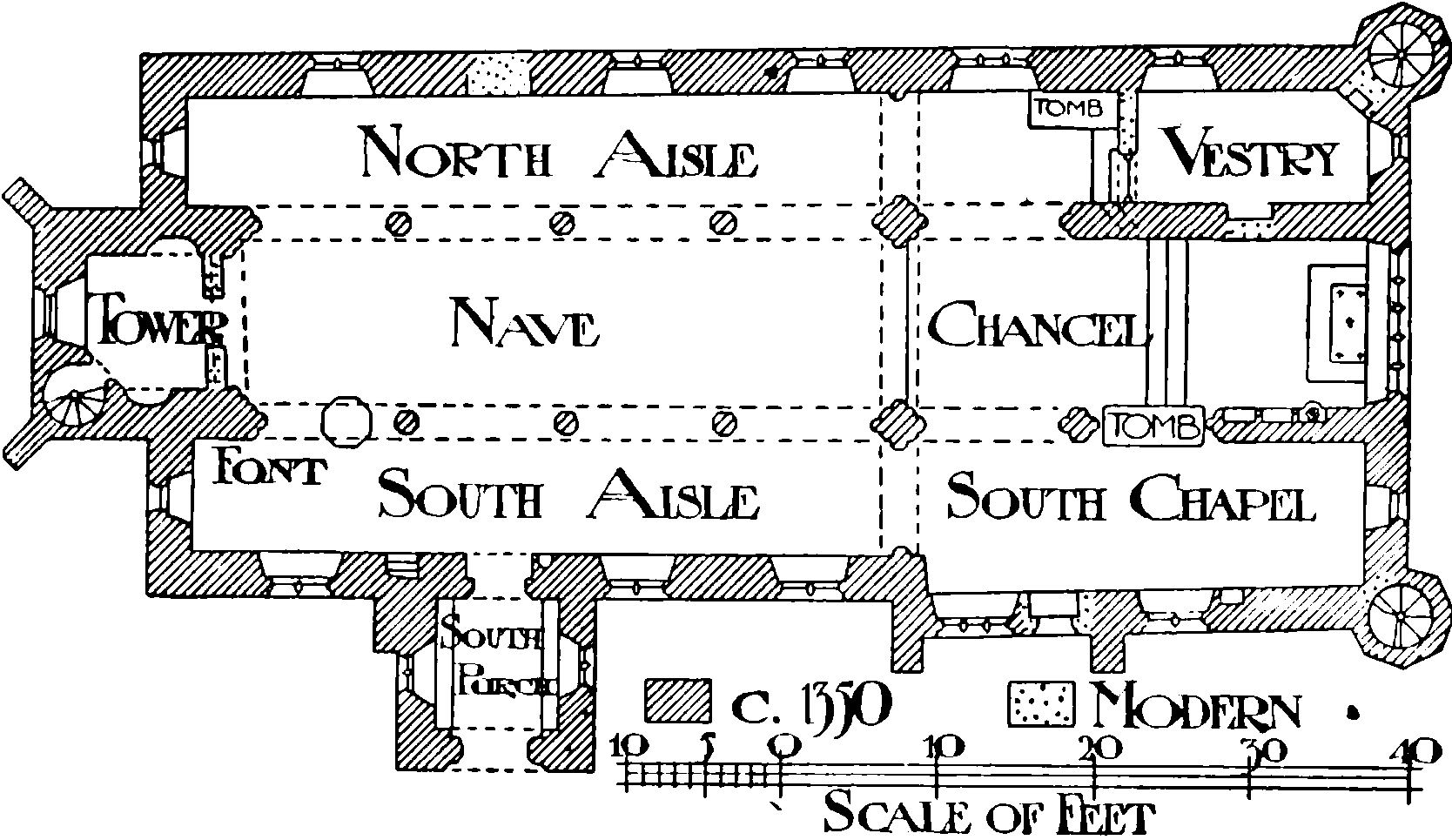 In 1086 1 hide and 3 virgates in Wymington belonged to the reeves and almsmen of the king. Of this 1 hide was held by Turchil, whilst 3 virgates belonged to five brothers and their mother, and had formerly been held by their father Lant. (fn. 67)
In 1278–9 Henry Bishop held 3 virgates of land in Wymington of William le Enveyse, who held them of Hemiestowe (Elstow ?) for 5s. and 1 lb. of pepper. (fn. 68) By 1316 these virgates had become absorbed in John de Exmouth's manor. (fn. 69)
CHURCH
The church of ST. LAWRENCE consists of a chancel 28 ft. 8 in. long by 10 ft. 9 in. wide, nave of the same width, 41 ft. 5 in. long, north and south aisles 7 ft. wide, extending a little beyond the nave westward, and as far as the east end of the chancel to form chapels, and a west tower 7 ft. 6 in. long by 8 ft. 11 in. wide. The church is all of one build, a very interesting example, begun, as it seems, about 1350 by John Curteys, whose tomb, dated 1391, is on the south side of the chancel. The chancel has an east window, taking up the full width of the east wall, of five lights, with flowing tracery. The walls have been (1844) covered with cement with false masonry joints, and any traces of old arrangements on the north wall or below the east window are now lost, but in the south wall is a piscina with a projecting crocketed canopy and a very richly panelled drain, and joining it on the west are two stepped sedilia with straightsided crocketed canopies, their heads filled with open tracery. Immediately to the west is the arch over the founder's tomb, of ogee form with good moulded detail, more elaborate than any other arch in the church, and having small figures of angels on its capitals. The tomb itself is obviously of later date, doubtless set up after 1391, and has panelled sides, that towards the south chapel being wider than the other, and a top slab of Purbeck marble in which are set the brass figures of John Curteys and his wife, he being in civil dress and wearing a baselard. Over them are crocketed and pinnacled canopies and two shields, one bearing a fesse impaling a chief with a ring therein, the other bearing three suns. Round the edge is an inscription with evangelistic symbols at the four corners: 'Hic jacet Joh[anne]s Curteys d[ominu]s de Wymyngton quondam maior stap[ule] lanar[um] Calesii, et Albreda ux' e[ius]; qui istam eccl[esi]am de novo construxerunt, obiit [enim] id[em] Joh[anne]s XIX die mensis April' anno dñi mill[essim]o ccc LXXXXI a[nima]bus quor[um] p[ro]picietur altissim' amen.'
The west bay of the chancel opens north and south to the chapels with arches of two chamfered orders, and moulded halfoctagonal capitals to the inner order; the east responds of both arches, with the west respond of that over the founder's tomb, having been rebuilt in 1844. The roof is original, with moulded braces below cambered tie-beams resting on small half-columns with moulded capitals and bases; the spandrels have modern trefoiled piercings.
The chancel arch and nave arcades are of the same general detail, and are simple, well-proportioned work.
The north chapel is now used as a vestry, part being screened off by a wall in 1845 for that purpose, and was probably intended to be so used from the first. The east window is a single uncusped lancet, and in the north wall are two square-headed windows, the eastern of two and the other of three trefoiled lights; the former has net tracery and the latter leaf-shaped openings with a central sixfoil. In the south wall is a doorway, blocked in 1845, which once led into the chancel, and on the north side a large altar tomb with a marble slab, on which is a small brass plate to William Bletsoe, lord of Wymington, 1639. A piscina, now in the parvise over the porch, is said to have been here also. Just to the west of the partition are traces of a squint now blocked up.
The south chapel has an east window like that of the north chapel, and south windows of two and three lights, also as in the north chapel, but both having net tracery.
In the west jamb of the south-east window is a beautiful crocketed canopy which seems to be in situ, and to the east of the window a piscina with an ogee canopy and flanking pinnacles. Below the window is set a range of five niches with vaulted and crocketed canopies which once rested on shafts, which is probably part of the reredos of the high altar. Between the windows is a door which is entirely of modern masonry. In the floor of the chapel are two fine brasses, both formerly in the chancel, one being of a knight in full plate armour, with his head resting on his helm, on which is the crest of a boar's head; on either side are the arms of Bromflete, a bend flory. Above his head is a large inscription plate, now set the wrong way round, with fourteen Latin hexameters:
'Laus Thomae crescit Brounflet decus omne fanescit.
Qui post descessit hac tumba morte quiescit.
Regis R. ex donis pincerna fuit regionis
Hujus, et ipse bonis pro factis condicionis.
Dignus ad hoc utique, fit Tresorer hospiciique.
H. quarti sibique quia verax vixit ubique.
Hic rex jussisset ut Thesaurarius isset.
Anglis mansisset ex sensu ni renuisset.
O tibi sunt similes pauci dignissime miles.
Namque gradus abiles scandunt sensu Juveniles.
Silvestri festo migrasti fine modesto
Anno milleno quater x c ter quoque deno.
Miles descrete melioris digne Poete
Det xpc lete te sedem scandere mete.'
The second brass is that of Margaret his wife, 1407, with a marginal inscription: 'Hic margarita de Brounflet laude repleta: Est Edward nata Seyntjon chivaler tumulata: Non lateat te res, Domino Vessy fuit heres, militis in vita Thomae Brounfletque marita. Quinque per hos natis una nata generatis in Wymyngtona bona corruit ista patrona, morte die mensis viceno victa secundo octobris mundo pieta more ferit necis ensis: annos millenos c. quater suscipe plenos, addens septenos domini celestis amenos: Nate pater domine flamen deus unice tue, hanc Margaretam tibi luce poli cape letam.' Two shields out of four are left, with the Bromflete arms, the other with the same and a label of three points.
The nave is of four bays with arcades of a similar type to the chancel arch, the piers being octagonal with moulded capitals, and at the west end is the tower arch of the same type, but now filled in with a modern wall. The roof is original, a most excellent specimen, divided into four bays with cambered ties and foliate braces, rising from small moulded columns which rest on grotesque head corbels; the ridge is also moulded, and there are quatrefoiled piercings at the back of the braces. The aisles have roofs of the same date throughout, except the east part of the south aisle.
In the north aisle are three square-headed windows of two trefoiled lights with flowing tracery and a blocked north doorway; at the west end is a circular window formerly containing a quatrefoil.
The south aisle windows are like those on the north, and the south doorway consists of two continuous moulded orders, and has a mutilated holy water recess in its east jamb within the church. Its west window is circular, but seems made up of old materials. The font is octagonal with a band of trefoiled ogee arches round the top of the bowl, and round the octagonal stem, which has evidently been shortened, is panelling of quatrefoiled circles.
The church is built of coursed rubble, with embattled parapets and a low-pitched lead roof. The tower is in two stages with diagonal buttresses at the western angles and a stair at the south-west; the parapet is embattled, with a sunk cross in each merlon, and beneath it is a moulded string enriched with a running floral scroll and grotesque heads. Above the tower rises an octagonal crocketed spire, which was struck by lightning and shortened when repaired. It is very richly ornamented with panelled gablets on each face at the base, containing alternately pierced and blank tracery, and above is a tier of single gabled lights.
The belfry windows are in pairs of two-light trefoiled openings with tracery and transoms, and a line of carved ornament in heads and jambs: below are square openings once filled with pierced stonework, and the stair is lighted by small quatrefoils or crossshaped lights. The west window of the ground stage is a single light, but formerly had two lights and tracery. The tower was originally vaulted, the springers only remaining.
The south porch has a parvise over it with blocked trefoiled ogee lights on the east and west, and a twolight square-headed window on the south, which has internal rebates for shutters. The lower stage has a ribbed vault with a large foliate central boss, and the outer doorway is of two wave-moulded orders with a label stopped by carved foliage. In the north and south walls are two-light traceried windows, and a stone bench runs along each side. The chancel and chapels are roofed in a single low-pitched span, and at the eastern angles are embattled stair turrets now entirely blocked on the inside. Until 1844 there was some original glass in the east window, but it was then taken out and sold to pay for certain repairs.
The nave is fitted with four rows of mediaeval benches east of the gangway by the south door, and two rows west of it: simple massive work with moulded rails and buttressed styles, probably but little later than the church: to several are attached draw-out seats of 17th-century date, which can be pulled out to stand in the main passage—a very unusual detail.
The pulpit at the north-east of the nave is good early 17th-century work, hexagonal, with carved upper panels and a carved tester and back, and there are several pews and the base of a balustraded screen, not now in position, of the same date. At the east of the nave is a brass of John Stokys, rector, undated, but the date of his death was about 1520.
Some interesting remains of a wall-painting of the Doom have been discovered at the east end of the north and south walls of the nave, Heaven on the north and Hell on the south. The central part of the subject, on the east wall, is lost: but elsewhere in the church are many traces of painted decoration.
There are six bells, one, modern, not included. The first and second are by Taylor of St. Neots, 1814. The other three are by William Jurden, and bear his marks and the inscriptions: (3) 'Nomen Magdalenie campana gerit melodie,' (4) 'Sit nomen Domini benedictum,' and (5) 'Musa Rafaelis sonat auribus emanuelis'; on the bell frame is cut 'Stephen Newcome and John Church C. W. 1676,' and on another part 'MP. William Payton, John Gray.'
The church plate was stolen in about 1850, and there are now only a modern flagon and paten.
The older registers are in three books, the first containing baptisms and burials 1662 to 1786 and marriages 1662 to 1755, the second marriages 1755 to 1812, and the third baptisms and burials 1791 to 1810.
ADVOWSON
The advowson of Wymington Church appears to have been attached to that manor in the parish which belonged at Domesday to Alured of Lincoln. The first mention which has been found of the right of presentation is in 1235, when it was in the hands of Peter de Surive. (fn. 70) In 1257 William Briwere alienated a right in the advowson to Isabella de Cardun, (fn. 71) and in 1260 to William de Lisle. (fn. 72) In 1278 the advowson was shared by Isabella Cardun, Philip Burnel, and William de Montfort, the last probably representing the right acquired by William de Lisle. (fn. 73) Of these three, Isabella Cardun's right followed the same descent as her manor (q.v.), and, like it, became attached in 1361 to the more important manor of Wymington owned by Hugh Curteys. (fn. 74) Philip Burnel, the second co-holder, died in 1282, and his heir, Sir Robert Burnel, appears to have alienated to Roger Nowers, lord of Wymington (q.v.), some time previous to 1298, in which year the king claimed part of the advowson as guardian of Roger's son, under age. (fn. 75) William de Montfort's share had passed by 1302 to John de Harcourt, (fn. 76) and was transferred by Richard son of William de Harcourt to Hugh Curteys, thus reuniting the whole right of presentation. It followed the same descent as the manor until 1698, when Ralph Williamson and others conveyed it by fine to William Robinson. (fn. 77) This appears to have been preparatory to an alienation to Stephen Newcombe, whose family presented between 1698 and 1733. (fn. 78) William Gutteridge Edwards presented between 1771 and 1829. (fn. 79) In 1834 John Lee held the advowson, which his family retained until the latter part of last century. (fn. 80) The patronage is at present in the gift of Mrs. Butterworth.
CHARITIES
In 1665 the Rev. Joseph Bentham charged certain land in Overstone, Northants, with 10s. a year to be given to the poor on the Wednesday next previous to 29 May.
In 1844 William Goosey, by will, bequeathed a legacy for the poor of this parish and Podington, the income to be distributed at Christmas. The amount apportioned to this parish now consists of £83 10s. consols, with the official trustees, producing yearly £2 1s. 8d.
The two charities are administered together, and 1s. is given to each recipient.