Pages 228-233
A History of the County of Bedford: Volume 3. Originally published by Victoria County History, London, 1912.
This free content was digitised by double rekeying. All rights reserved.
BLUNHAM with MOGGERHANGER and CHALTON
Blounham (xiii, xiv cent.); Mokehangre (xiii cent.); Cerlentone (xi cent.); Cherleton (xiii, xiv cent.).
The parish of Blunham with Moggerhanger and Chalton has an area of 3,020½ acres, of which 1,752¾ acres are arable land, 791¼ acres are permanent grass and 40 acres woods and plantations. (fn. 1) The land lies low in the neighbourhood of the Ouse, which waters the north and west of the parish, and of the Ivel in the east, and is liable to floods. The slope is from south-west, where it attains 182 ft. above ordnance datum, to north-west, where it is in parts only 60 ft. above ordnance datum. The soil and sub-soil are principally gravel; the chief crops are garden produce (especially in Moggerhanger) with small quantities of wheat, oats and barley.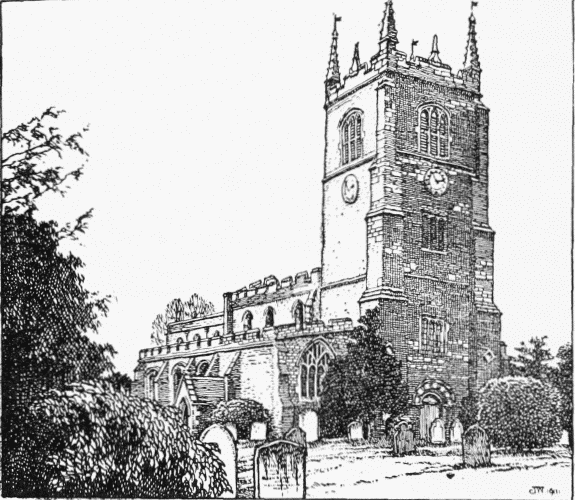 Blunham village lies in a well-wooded hollow in the east of the parish. The church stands in a large walled churchyard in the south-east of the village, the road here widening out to form a square, at the sides of which some old thatched houses are grouped. The old manor-house, a 17th-century building now used as a butcher's shop, is opposite the church. It was once the residence of Charles Earl of Kent, who died here in 1625. (fn. 2) Behind the fire-engine house is to be seen the ancient lock-up, a small wooden structure about 6 ft. square, and the village pound, built of brick, still exists. By the River Ivel stand the old mill and mill-house now used as a private residence. Blunham House, the principal house in the parish, standing in a well-timbered park, is the property of Mr. Charles Salusbury Payne and is situated in the south-west of the village.
South Mills, where the foundations of the old mill are still to be seen, lies directly south of Blunham, and consists of a farm and a few houses. A large chemical manure and bone factory has recently been established here. Between Blunham and Moggerhanger, which is in the extreme south of the parish, is the outlying district of Chalton, consisting of a farm and a few houses. Moggerhanger contains the modern church of St. John, standing in the north-east of the village, which is higher than the rest of the parish. Moggerhanger House lies in a thickly-wooded park, and was purchased three years ago by Mrs. Lane from Colonel Mercer, formerly lord of the manor, who still retains a little land in the parish. St. John's is the residence of Mrs. Thornton, the widow of Col. Thornton, whose family has been connected with Moggerhanger for over a century.
Near Barford Bridge in the west of the parish there is a mineral spring (fn. 3) which in 1849 was called Poplar Well. (fn. 4)
In 1802 one of Lysons' correspondents at Blunham wrote that he had been informed that on the site of a farm-house belonging to Lady Lucas there was formerly a religious house, and that in moving some ground near his own house two years previously he had disturbed a number of human skulls and bones, most of them placed within 2 ft. of the surface. This ground he considered might have been the cemetery of the monks. (fn. 5)
The Bedford and Cambridge branch of the London and North Western Railway has a station in the parish near South Mills.
Blunham was inclosed by Act of Parliament in 1796. (fn. 6) The following place-names have been found in the 14th century:—Bercheresmede, Breche, Clyfmede, Collholm, Estmedyth, Exholme, le Hatche, Hatchefurlong, Hogfurlong, Levyngeshege, Lodyngfurlong, Lovebene, Thatcheholm, Westmedelley, Wexfurlong, Whecostyathor, Wofurlong. (fn. 7)
MANORS
In 1086 the land which afterwards became the manor of BLUNHAM was held by Baldwin, Abbot of Bury St. Edmunds, who owned 4 hides 1 virgate of the king in chief in Blunham, (fn. 8) and a further half-hide of the Countess Judith. (fn. 9) The overlordship remained in the hands of the Abbots of St. Edmunds until the Dissolution, when it lapsed. (fn. 10) No tenant is mentioned as holding of the abbot in 1086, but, together with Sidegate in Suffolk, Blunham was subsequently granted by the Conqueror to Ralph, who held it of the abbot by the service of steward. The manor next passed to Maurice de Windsor, whose tenure was confirmed by charter of King Stephen. Ralph de Hastings, nephew of Maurice, succeeded his uncle and held Blunham in the reign of Henry II. Before 1182 he was succeeded by his nephew William Hastings, who, dying in that year, was followed by his son Henry, a minor. Henry de Hastings accompanied Richard I on crusade in 1191–2, receiving remission of his scutage in that year. He died in 1195–6 when William his brother paid 100 marks' relief for his lands and offices. (fn. 11) William de Hastings still held Blunham in 1205, (fn. 12) and in 1240 his grandson Sir Henry de Hastings, one of the barons who later joined Simon de Montfort against Henry III, held 5 hides there of the Abbot of St. Edmunds. (fn. 13) In 1247 Hugh Peche and Ida his wife, sister of Henry de Hastings and widow of Stephen de Segrave, held the manor for her life. John de Hastings, the son of Sir Henry de Hastings, succeeded his father in 1268. (fn. 14) He became Lord Abergavenny in 1273 in right of his mother Joan de Cantelow, the sister and co-heir of George Lord Abergavenny. In 1297 a licence was granted him, when 'going beyond seas with the king on his service,' to demise the manor of Blunham to Agnes de Valencia, kinswoman to Edward I, for her life. (fn. 15) She still held the manor in 1309 when she received a grant of free warren of Blunham. (fn. 16) John de Hastings died in 1313 seised of the manor. He was succeeded by his son, another John, who in 1316 was lord of Blunham. (fn. 17) He died in 1325, and, as his son and heir Laurence was then only six years of age, (fn. 18) his wardship was granted to Roger Mortimer Earl of March. (fn. 19) In 1339 Laurence de Hastings was created Earl of Pembroke; he died in 1348, and during the minority of his son John the custody of Blunham Manor was granted to John Malyn and his son John. (fn. 20) John de Hastings died in 1375, (fn. 21) when the manor was assigned by the king to Anne widow of the late John de Hastings during the minority of her son John. On the death of the latter in 1389 Blunham passed to his cousin and next heir (of the whole blood), Reginald de Grey of Ruthyn. (fn. 22) From this time the descent of the manor is identical with that of Wrest in Silsoe (fn. 23) (q.v.) until the death of the last Earl Cowper in 1905, since which date it has remained in the hands of his trustees.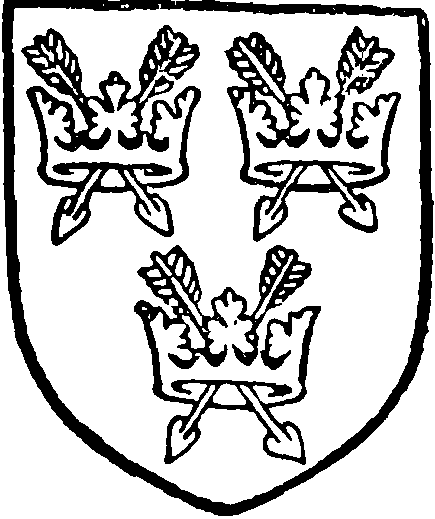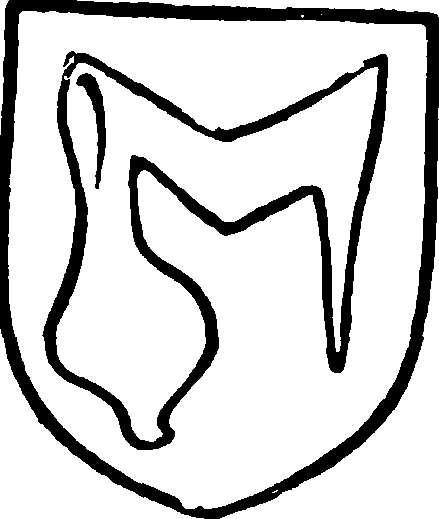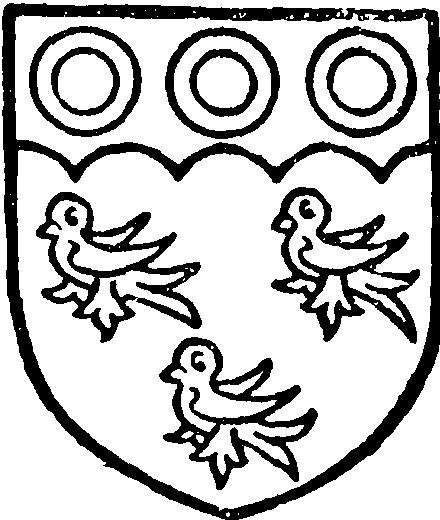 Owing to the frequent change in the owners of Blunham Manor it is possible to form some idea of its value during the 14th century. Thus in 1323–4 it was estimated at £14 16s. 8d., in 1331 at £24 9s. 7½d., while in 1354–5 John Malyn paid £20 2s. 1d. a year for two years for the custody of the manor and afterwards 40 marks a year. (fn. 24)
In the time of Edward I John de Hastings claimed view of frankpledge in Blunham. (fn. 25) In 1392 courts were held twice yearly at Easter and Michaelmas (fn. 26); view of frankpledge was claimed by Henry Earl of Kent in 1601, in 1628 and in 1651. (fn. 27) A grant was made in 1314 to John de Hastings and his heirs to hold a market every Wednesday at Blunham Manor and a fair there every year on July 24, 25, 26, the vigil, the day and the morrow of St. James the Apostle. (fn. 28) There is no evidence that these have been held since the 14th century.
There are traces of a second manor called BLUNHAM MANOR, which originated in land held by the Braybrooke family of the Earl of Pembroke. (fn. 29) In the 13th century John de Braybrooke claimed certain rents in Blunham, (fn. 30) and his descendant Gerard de Braybrooke, who died in 1359, possessed land there which was then worth £7. (fn. 31) His son and heir, another Gerard, with Reginald Kentwode, Dean of St. Paul's, his cousin and afterwards his executor, obtained a grant of lands in Blunham in 1425. (fn. 32) After Gerard's death in 1427 these lands were granted by Reginald Kentwode to Sir William Beauchamp and his wife Elizabeth, the daughter of Sir Gerard Braybrooke. (fn. 33) In 1437 they are referred to as a manor, and in 1430 and 1446 mention is made of the court at Blunham of Sir William de Beauchamp and Elizabeth his wife. (fn. 34) Sir William became Lord St. Amand in 1448–9 in right of his wife, and died in 1457, when his son and heir Richard was only three years of age. (fn. 35) Richard Lord St. Amand was attainted by Richard III in 1483 for conspiring in favour of Henry Earl of Richmond, and these lands were granted in 1484 to Lord Stanley and his son. (fn. 36) The attainder was reversed by Henry VII in 1485. Elizabeth 'Seyntmounde,' then relict of Sir Roger Tocotes, held Blunham Manor of the Earl of Kent at her death in 1491. (fn. 37) She was succeeded by her son Richard Beauchamp, who died in 1508, when the title of St. Amand went into abeyance. (fn. 38) During some years the manor appears to have been in the possession of Richard Sacheverell, Henry Longe and other trustees, who had been enfeoffed by the last Lord St. Amand. (fn. 39) It passed through various hands to St. John's College, Cambridge, who, after a long dispute with George Lord Cobham, (fn. 40) agreed in 1534 to pay tithe to him for the use and possession of the manor. (fn. 41) From this time no further trace of it has been found.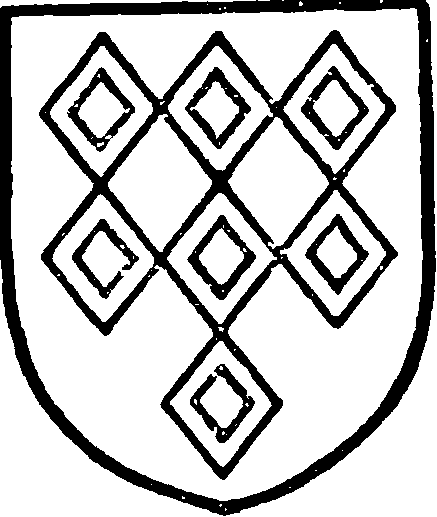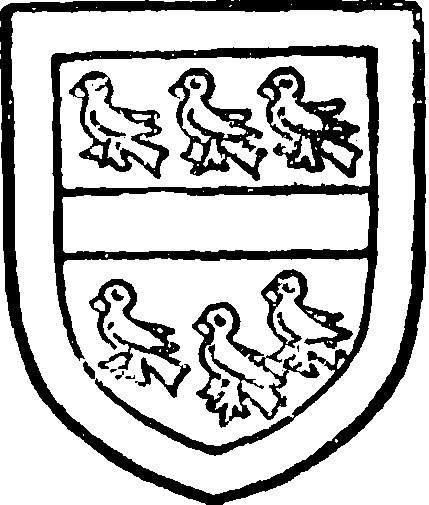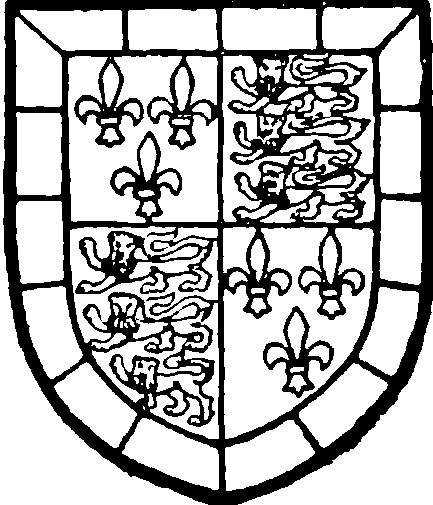 There is no mention of MOGGERHANGER MANOR in Domesday, and it was apparently included in the 10 hides belonging to Adeliza wife of Hugh de Grentmeisnil in Chalton. (fn. 42) The overlordship of Adeliza de Grentmeisnil in this manor passed later by marriage to Saer de Quincy Earl of Winchester. (fn. 43) Margaret, his granddaughter and co-heir of Roger Earl of Winchester, carried it in marriage to William Ferrers Earl of Derby, from whom it passed to his younger son William Ferrers Lord de Groby. (fn. 44) The last mention of the overlordship is found in 1488, when it was held by Thomas Marquess of Dorset, Lord de Groby. (fn. 45)
The first tenant of this manor of whom mention has been found is Roger de Trumpington, who died seised in 1289 and was succeeded by his son Giles. (fn. 46) Roger de Trumpington, his kinsman, died seised of the manor in 1326, (fn. 47) and his widow Maud, who was still alive in 1346, held it for her life. (fn. 48) She was followed by her son Roger de Trumpington, who died in 1369. (fn. 49) His son Sir Roger died ten years later, leaving a son and heir Roger, but his widow Blanche received the issues of the manor until her death in 1383. (fn. 50) Roger died in 1415, (fn. 51) and was succeeded by his widow Margaret. (fn. 52) A relief of £5 was wrongfully exacted from her, for which she obtained compensation in 1418. (fn. 53) Margaret Trumpington died in 1453, (fn. 54) and four years later her son Sir Walter granted the manor to Maud Enderby in trust for her life, a marriage having been arranged between his daughter Eleanor and Maud's son Richard. (fn. 55) Richard Enderby succeeded in 1474, (fn. 56) and after his death in 1487 (fn. 57) his son John alienated Moggerhanger to William Gascoigne. In 1507 Sir Edmund Lucy and his wife Eleanor (widow of Richard Enderby) recovered it for their lives with remainder to William and his heirs. (fn. 58) The manor passed from the Gascoignes to the Aleyns, John Aleyn being in possession in 1549. (fn. 59) When John Aleyn, who succeeded his father (presumably son to the former John), died in 1629 his son Henry was a minor, and the manor had been settled on his wife Katherine. (fn. 60) Henry Aleyn suffered a recovery of the manor in 1647, (fn. 61) and within a few years it had been alienated to Thomas Bromsall, (fn. 62) and later passed to the Astell and Thornton families. Robert Thornton succeeded his uncle Richard Astell (whose sister Elizabeth married Owen Thomas Bromsall of Thornhill) in 1777. (fn. 63) He sold the manor to his brother Godfrey before 1796. (fn. 64) Godfrey died in 1805, and was succeeded by his son Stephen, who died in 1850, The next heir in the direct descent, Colonel Godfrey Thornton, died in 1857, and was succeeded by his brother, Colonel William Thornton, who died in 1864 without issue. (fn. 65) During the last century Moggerhanger Manor passed to the Dawkins family of Over Norton, and about 1888 to Mr. Richard Mercer, (fn. 66) whose son Colonel Algernon Mercer sold it three years ago to Mr. Fane, the present owner being Mrs. Fane.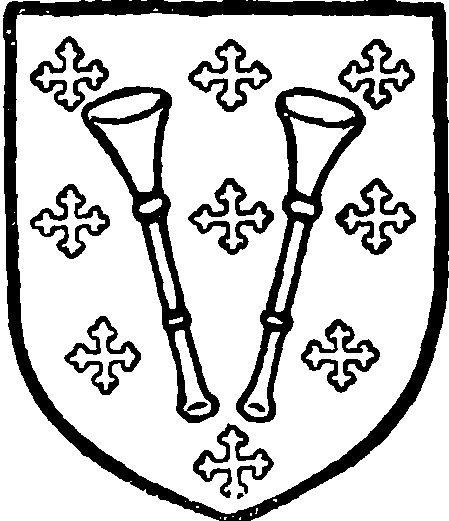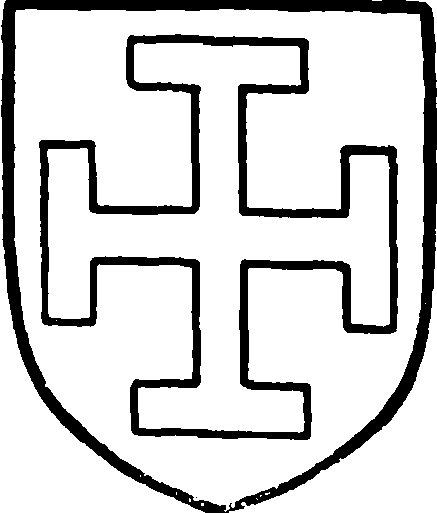 The right of free warren was acquired by the lord of this manor in 1315 (fn. 67); view of frankpledge was also claimed from the 13th to the 17th century. (fn. 68)
Another manor in this parish, known as SOUTH MILLS MANOR or HOLWELLS MANOR, was held of the honour of Leicester. (fn. 69) It is in Chalton and Moggerhanger, and included, as its name implies, the mill which formed part of Adeliza de Grentmeisnil's 10-hide manor at Domesday, of which mill the foundations of the house are still to be traced. (fn. 70) The earliest tenant of whom mention has been found is William Lovel, who held half a fee here in the beginning of the 13th century. (fn. 71) He was succeeded by a family called de Harcourt. (fn. 72) In 1270 Henry de Harcourt and Celia his wife conveyed land and part share in the mill to Richard de Harcourt, (fn. 73) who is returned as holding a quarter of a fee here in 1284–6. (fn. 74) In 1315 his son William de Harcourt (fn. 75) was summoned for trespass and assault. (fn. 76) He owned the manor in 1319, (fn. 77) between which date and 1346 an alienation appears to have taken place. It was then held by Robert de Holwell, John Malyns, Nicholas Crowe and John de la Hay. (fn. 78) In 1428 three names are given: Thomas Malyns, Gerard Crowe and Joan Hende (fn. 79); but the Holwell family appear to have had the principal interest in the manor, as Richard Holwell is found conveying it to John Fitz in 1432–3. (fn. 80) By 1469 South Mill Manor had become the property of George Gascoigne and Elizabeth his wife, who then alienated it to John Maningham. (fn. 81) He retained it till 1484, when he transferred it to John Mordaunt and John Vynter. (fn. 82) It next appears as the property of John Aleyn, who in 1549 alienated it to Humphrey Brown and others. (fn. 83) Its history during the next century has not been ascertainable, but it reappears in 1679 as the property of Thomas Cheyne, who then conveyed it to Thomas Bromsall. (fn. 84) According to Lysons, it passed from the Bromsall family to the lords of Moggerhanger Manor (fn. 85) (q.v.), whose descent it shares until the latter manor was alienated to Richard Mercer, when South Mills was retained by the Dawkins family, (fn. 86) whose representative, Mr. F. Dawkins, is now lord of the manor.
In the 17th century (fn. 87) there appears a further manor, CHALTON MANOR, which follows the same descent as South Mills.
The Prior of St. Neots owned land in Blunham, originally granted by the Earl of Leicester in 1119. (fn. 88) In 1291 the St. Neots lands in Blunham were worth £5 12s. 11d., (fn. 89) and at the Dissolution £13 15s. 11d. (fn. 90) These lands are the subject of various grants made by the Crown and private owners in the 17th century. (fn. 91)
CHURCH
The church of ST. EDMUND consists of a chancel 38½ ft. by 19½ ft., north and south chapels, a nave 42 ft. by 22 ft. 2 in., a north aisle about 15 ft. wide and south aisle 13½ ft. wide, both overlapping the west tower, which measures 15 ft. 3 in. by 15 ft. The earliest part of the church is the lower part of the tower, probably c. 1100, when the church consisted of a chancel narrower and shorter than at present, a nave and west tower; there was evidently also a north chapel, of which a wall still existing is pierced by the present arch leading from the north chapel into the aisle, but whether this chapel was attached to the chancel or nave cannot be determined. In the late 13th century the chancel was rebuilt and enlarged, and in the 15th century the present north and south chapels were erected. In the 16th century the tower was restored and partly rebuilt. The chancel has a modern east window of three trefoiled lights and tracery under a pointed head, and over it on the outside can be seen the line of the 14th-century roof. The clearstory with three three-light windows a side is late 15th-century work, and the low-pitched roof is of the same date, with carved bosses at the intersections; the most noticeable are a chained bear and a griffin and a kneeling priest in cassock and amice, perhaps the rector of the time. On the north side is a pointed arch, leading into the chapel, of two wave-moulded orders, further east is a blocked early 14th-century window, and below it a richly-carved canopied recessed tomb, c. 1350, having a cinquefoiled ogee arch and a crocketed label with a large foliate finial; the tomb slab is of Purbeck marble set on a base panelled with quatrefoils inclosing shields. On the south of the chancel near the east end is the tomb with heraldry and alabaster effigy of Susan, wife of Charles Earl of Kent, a daughter of Sir Michael Longueville, who died in 1620; there are smaller effigies of her two sons, and all are under a semicircular canopy. In this wall are two early 14th-century windows of two trefoiled lights and flowing tracery; under the first are three stepped sedilia of late 13th-century date with moulded heads and octagonal shafts, and under the second a modern doorway. A late 13th-century string runs along the north and south walls of the chancel at sill level. Between the chancel and south chapel, now the vestry, a doorway formerly existed, but its head and the wall above it in this bay have been cut back and filled with a late 15th-century stone screen. The chancel arch is wide and tall, in two moulded orders, interrupted by 15th-century capitals and terminating in moulded bases; the line of the former chancel roof can be seen above it, and to the north is the rood staircase. The north chapel has a late 15th-century north window of four cinquefoiled lights with tracery under a four-centred head, and at the north-east are two lockers; in the east wall is a plain niche, and there is a moulded ogee-headed piscina on the south. The north-east angle is rebuilt. The south chapel has a 15th-century east window of five cinquefoiled lights with tracery under a four-centred head. There is a cinquefoiled piscina with small carved spandrels, and to the east is a locker, both much restored. The nave has north and south arcades of three bays, with moulded jambs and arches similar to the arch on the north side of the chancel, but of higher and more slender form. The clearstory has three two-light windows a side, probably later than the arcades, and the roof is entirely modern. In the north aisle the west window is of 15th-century date, and consists of four cinquefoiled lights with perpendicular tracery under a pointed arch; the north doorway is of the end of the century, and has a four-centred moulded head and label. Further east are two windows, late 15th century, like that in the north chapel, and the arch communicating with the chapel is similar to the nave arcades, but has an additional order on each side, and on the north jamb is an image corbel; above it is a small trefoilheaded niche. There was a loft across the west end of the chapel, reached from the rood stair. The south doorway is in two hollow-chamfered orders, the outer forming a square head and the inner a pointed arch with carved spandrels; to the east is a blocked four-centred doorway which led into the parvise staircase. The south porch is later than the doorway, and has a steep-pitched roof; it reaches to the boundary of the churchyard, and there are, therefore, archways on either side for the convenience of processions. To the east of the porch is a window like that in the west wall of the north aisle, and at the south-west and west are windows like the south window of the chapel. The early 12th-century work in the tower consists of a blocked round-headed window on the north side, the east jamb of a similar window on the south, and the arch into the nave, which is semicircular, of a single order with alternate voussoirs of oolite and ironstone; the jambs and arch have a large angle-roll, that on the jambs being brought out to a square under the abacus, and so producing a sort of cushion capital. All but the lower parts of the north and south walls and a greater height of the east wall was rebuilt in 1583, according to two lozenge-shaped panels on the west buttresses, and is entirely faced with ironstone, a little of the earlier walling remaining on the north side. Across the tower arch is a pretty Jacobean oak screen, with flat balusters in the upper half; at the west of them are some seats of late Gothic type, but probably as late as the 17th century. The octagonal pulpit is c. 1620, with two tiers of arched panels, and curved braces beneath, and the altar table is also old. The font, at the west end of the north aisle, has an octagonal bowl, possibly 15th-century work, on a modern base. There is a brass in the floor of the nave with effigies of Richard Maulaye, mercer, who died in 1506, and his wife Alice. There are many inscriptions to the Bromsall family during the latter part of the 17th century and the 18th century; one in the nave is to Thomas Bromsall, 1682, and his wife Margaret, daughter of George Orlebar. There are also several of the same period to the Longueville family. In the north aisle is also a 13th-century coffinlid with a cross in relief. Fragments of a reredos of English alabaster of 15th-century date are preserved in the chancel. They were found during some alterations in 1849 under the east window, and represent Our Lord's pity, the road to Calvary, Our Lady and Child, and a fragment.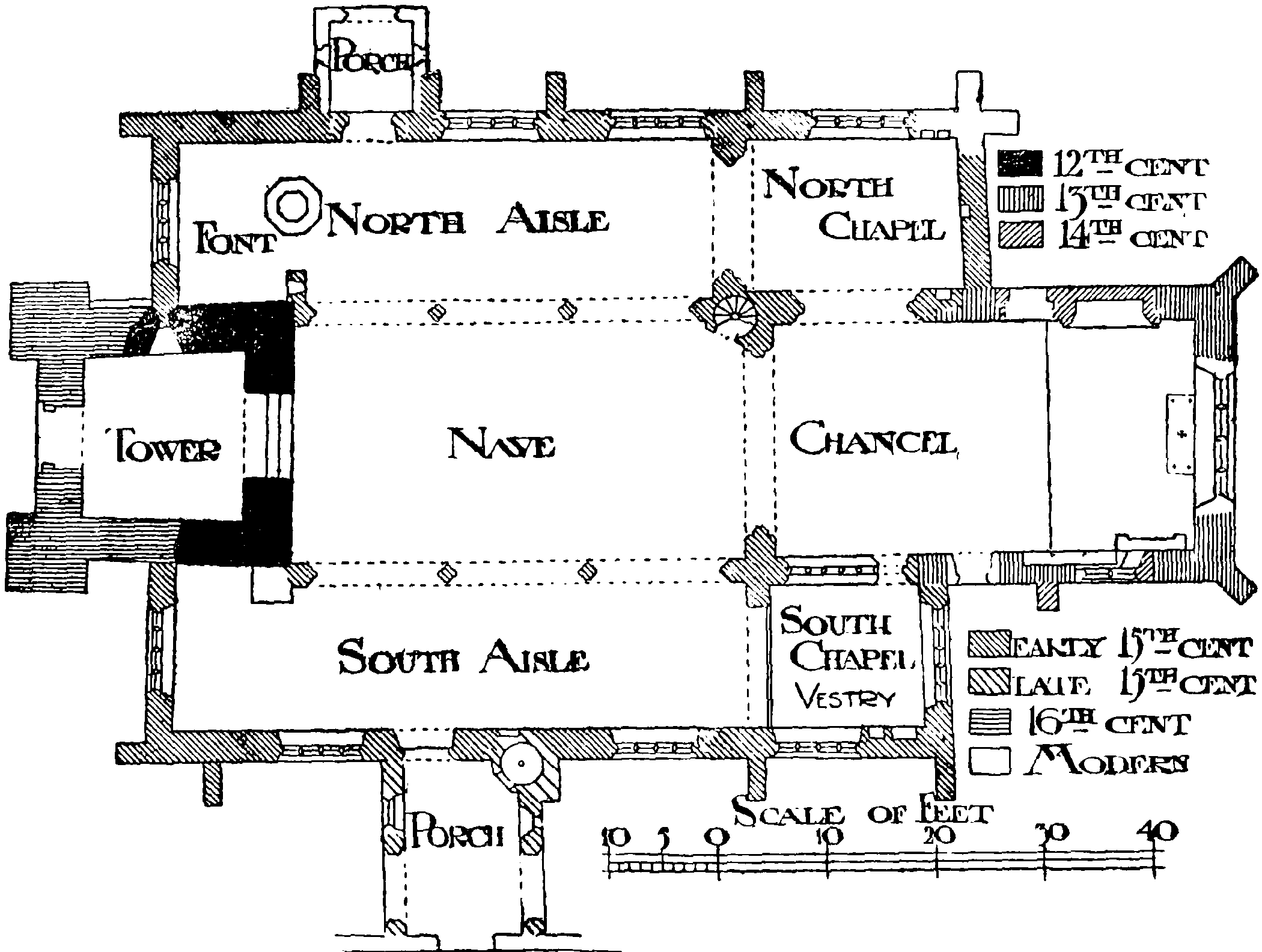 There are five bells, the first and third by Newcombe of Leicester, 1602, the second presented in 1752 by Sir Henry Graye and Mary his wife; the fourth, 1609, is an alphabet bell by Hugh Watts; the fifth, 1740, by Thomas Russell of Wootton.
The plate consists of a large silver-gilt chalice presented by Dr. Donne, Dean of St. Paul's, date mark 1626, and another presented in 1813 with date mark 1812; a large foot paten presented by Dr. Archer 1682 with the previous year's date mark, and a modern paten and glass flagon mounted in silver.
There are seven books of registers previous to 1813:—(i) all 1571 to 1621; (ii) 1622 to 1653; (iii) 1653 to 1673; (iv) 1674 to 1705; (v) 1705 to 1740; (vi) printed marriages 1754 to 1812; (vii) baptisms and burials 1758 to 1812, and there is a copy of those between 1678 and 1705.
ADVOWSON
Blunham Church belonged to John de Hastings, first Lord Abergavenny, (fn. 92) and at an inquisition held in 1313 after his death the advowson was valued at £20 yearly. (fn. 93) Its descent corresponds with that of the principal manor (fn. 94) (q.v.) until the death of Earl Cowper in 1905, when it passed to his widow, Katrina Cecilia Countess Cowper, who is the present owner. (fn. 95)
Moggerhanger Church was built by Mrs. Dawkins as a memorial to her husband, the Rev. Edward Henry Dawkins of Moggerhanger House, who died in 1859. (fn. 96) The advowson remained in the Dawkins family until 1888, (fn. 97) when it passed with Moggerhanger Manor to Mr. Richard Mercer, (fn. 98) whose son Col. Algernon Mercer, after an interval, (fn. 99) sold it to Mrs. V. Fane, the present owner. (fn. 100)
There was a fraternity at Blunham founded by John Reynolds, Simon Cole, John Webbe, William Webbe and John Lutton. Two wardens nominated a priest to pray for the souls of the founders and of all Christian people at the altar of the Holy Trinity in Blunham parish church. After the Dissolution the king granted the chantry priest a pension of £4 from the dissolved abbey of Warden. (fn. 101) Blunham at this time was 7 miles in circumference, and most of the parishioners (who numbered 340 'houselyng' people) a mile or more from the parish church, whilst there were only the incumbents and the chantry priest to serve its spiritual needs. (fn. 102) The revenue of the fraternity was £6 13s. 6½d. clear, and the plate included six silver spoons. (fn. 103)
CHARITIES
The Church Acre, the origin of which is unknown, is let at £1 5s. a year, which is applied by the churchwardens for church purposes.