Pages 238-242
A History of the County of Bedford: Volume 3. Originally published by Victoria County History, London, 1912.
This free content was digitised by double rekeying. All rights reserved.
COPLE
Cochepol (xi cent.); Coggepole, Coupol (xiii and xiv cent.); Cowepyll (xvi cent.).
The parish of Cople contains 2,132 acres, of which 1,352¼ are arable land, 560 permanent grass and 4¼ are woods and plantations. (fn. 1) The land lies low and in the neighbourhood of the River Ouse, which forms the northern boundary, is liable to floods. The slope is irregular; the highest point above the ordnance datum is 200 ft. at Moxhill, the lowest 70 ft. in the east. The soil is clay, the subsoil chiefly gravel; the principal crops being wheat, barley, peas and turnips. The village, which is entirely modern, is in the west of the parish. The church of All Saints, in the north of the village, stands in a wooded churchyard surrounded by a stone wall. The vicarage, south of the church, is on the site of an older timbered building. (fn. 2) Cople House, the principal residence, formerly the seat of the last Earl of Ludlow, who died there in 1842, is now occupied by Mr. Thomas Barnard. In the south of the parish is Woodend, now a farm-house, built on the site of the old manor-house of the Luke family. Some portion of the old buildings and the dove-cot still remain. At Woodend Manor Samuel Butler wrote his 'Hudibras,' of which Sir Samuel Luke is supposed to have been the original. Hudibras' Hole still exists as a local place-name. Roman coins were found in this parish in 1851, near the road to Northill. (fn. 3)
MANORS
Of the 10-hide vill of Cople, 9¾ hides belonged in 1086 to the fee of Hugh de Beauchamp, and were divided among no fewer than eight tenants. (fn. 4) So extreme a division of a vill is highly remarkable. Of these tenants one only, Robert, is described as holding a manor of 4 hides, which later became known as WOODEND or LAUNCELAYNS MANOR. The overlordship passed to that branch of the Bedford barony which became vested in the Dukes of Norfolk. (fn. 5) The tenancy of this manor was early vested in the family of Rufus, of whom mention has first been found in 1201, when Godfrey Rufus owned 1½ hides in Cople. (fn. 6) In 1248 the same name appears in connexion with this parish. (fn. 7) By 1293 Robert son of John Rufus appears to have succeeded Godfrey in Cople. (fn. 8) Simon Rufus' name occurs in 1300, (fn. 9) and he was followed by William Rufus, who died seised of a messuage and land in Cople in 1310, leaving a son and heir Simon, aged nine. (fn. 10) In 1347 a settlement was made of land in Cople on the occasion of the marriage of Laura daughter of Simon Rufus to John Oyldeboeuf. (fn. 11) No further trace of the Rufus family has been found in this manor, which next appears in the possession of a family called Launcelyn—a Bedfordshire family of some standing. Walter Launcelyn owned land in the adjacent parish of Northill in 1316, (fn. 12) and Richard Launcelyn was justice of the peace for the county in 1382. (fn. 13) John Launcelyn, justice of the peace for the county in 1423, (fn. 14) is the first member of the family whose name has been found in connexion with Cople, which he held of the Duke of Norfolk in 1433. (fn. 15) He died in 1435, as is testified by a brass in Cople Church to the memory of himself and his wife Margaret. (fn. 16) His daughter and heir Anne was nurse to Henry VIII and married Sir Walter Luke, justice of the King's Bench. (fn. 17) Sir Walter Luke held Woodend (fn. 18) until his death in 1544, (fn. 19) when his son Nicholas, baron of the Exchequer under Henry VIII, succeeded him. Sir John Luke son to Nicholas died in 1566 seised of the manor of Woodend, (fn. 20) which descended from father to son in due succession for at least four more generations. (fn. 21) Sir Nicholas Luke son and heir of Sir John died in 1613 (fn. 22) and was buried at Cople. (fn. 23) He was succeeded by Sir Oliver Luke,. who sat in Parliament for a long period as member for the county of Bedford, and probably died soon after he was secluded from the Long Parliament in 1648. (fn. 24) His son Sir Samuel Luke took an active part in the Civil War. He fought courageously by Hampden's side at the battle of Chalgrove Field (twice in 1643 receiving the thanks of Parliament for his services) and also showed great energy and efficiency as scoutmaster-general in the army of the Earl of Essex. (fn. 25) Butler severely satirizes even these good qualities equally with his pedantry, his 'Presbyterian true blew' religion, his clothing and his horse. He puts the following lines into the mouth of his hero:—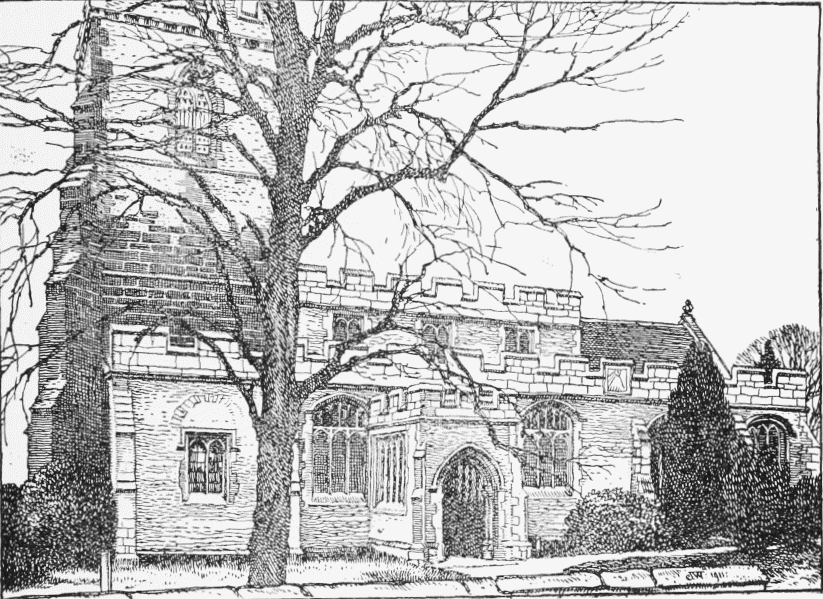 ''Tis said there is a valiant Mamaluke
In foreign land, yclep'd . . .
To whom we have been oft compared
For person, parts, address and beard.' (fn. 26)
Sir Samuel died in 1670 and was buried in Cople Church. (fn. 27) In 1686 his successor sold the manor to Sir William Gostwick, (fn. 28) and it follows the same descent as his more important manor of Willington (q.v.) (fn. 29) until 1902, when the Duke of Bedford sold his property in this parish. It was immediately bought up from the purchasers (Messrs. Keeble) by various persons, Colonel Shuttleworth acquiring the largest portion—about 1,200 acres.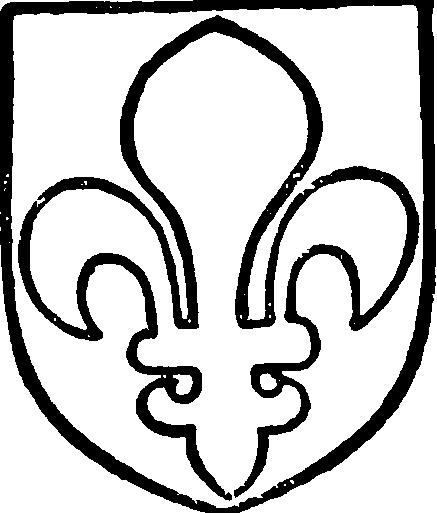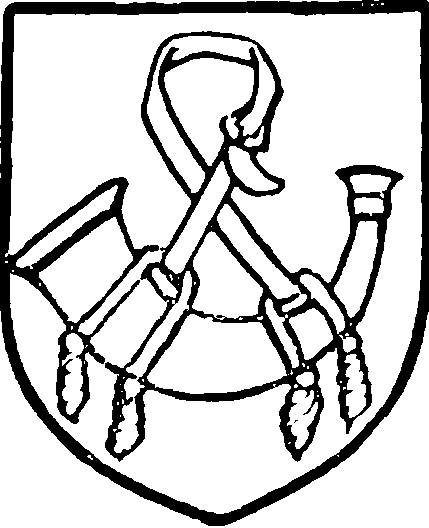 Chicksands Priory owned COPLE MANOR in this parish. It originated in a grant made by Adeliza wife of Wigan which is mentioned in the foundation charter of Payn de Beauchamp. (fn. 30) During the 13th and 14th centuries this grant was supplemented by various others. (fn. 31) In 1291 its value was £10 8s. 8d., (fn. 32) and in 1330 the prior claimed view of frankpledge in his manor of Cople. (fn. 33) At the Dissolution it was granted to Sir John Gostwick in 1539, (fn. 34) and hence-forward follows the same descent as his manor of Willington, to which, as seen above, Woodend became attached in 1686, and its later history runs with the latter manor (q.v.).
A property known as ROWLANDS MANOR appears in the parish in the 16th century, and was then held of Sir Thomas Snagge as of the barony of Bedford. (fn. 35) Its origin is uncertain, but a family of Rodland or Rowland is associated with this parish from the 13th to the 15th century. (fn. 36) The first mention of it as a manor is found in 1531, when John Spencer made a settlement of it. (fn. 37) His father Robert's name occurs a few years earlier as holding land in Cople. (fn. 38) Thomas son of John Spencer died seised in 1547. (fn. 39) He was succeeded by his son Robert, who was followed by his son Nicholas, who died about 1625. (fn. 40) His son, another Nicholas, married Mary daughter of Sir Edward Gostwick of Willington, and died in 1643. (fn. 41) William Spencer, son and heir of Nicholas, was living and in possession of Rowlands in 1691. (fn. 42) The Spencer estates in Cople were bought by Francis Brace for the Dowager Duchess of Marlborough, (fn. 43) probably about the same time that the other Cople property was purchased of Sir William Gostwick. It still bore its distinctive name as part of the Duke of Bedford's estate in this parish at the beginning of the 19th century. (fn. 44)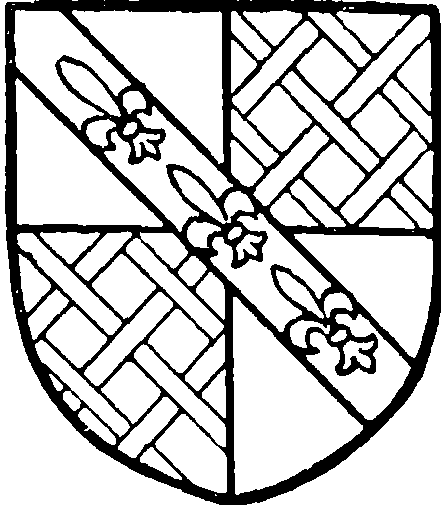 A further manor in Cople, known as HOTOFTS, is first mentioned in 1548, when it was held by Thomas Spencer. (fn. 45) It follows the same descent as that of Rowlands (q.v.), and was still named as a distinct manor in the early 19th century. (fn. 46)
A family called Maryon, resident in Cople in the 16th century, appear to have given their name to a property later known as MARYONS or MALENS MANOR, which in 1545 was stated to be held of Lord Braye as of the barony of Bedford. (fn. 47) It appears to have originated in the messuage called Horwodys which Thomas Maryon held in Cople about the middle of the 15th century. On his death his widow Isabel enfeoffed William Bole and George Gostwick, on condition that they should re-enfeoff her and her heirs. When required to do so they refused, and between 1463 and 1470 she brought an action in Chancery against them. (fn. 48) This property was owned by Godfrey Hatley at his death in 1545. (fn. 49) It is stated to have belonged previously to Matthew Stepynge; William Hatley, son and heir of Godfrey, was then six years of age. (fn. 50) No further trace has been found of this property.
In 1310 William Rufus held a messuage and 46 acres of land of Walter Wigan, (fn. 51) in which is to be sought the origin of WIGGONS MANOR, later found in Cople. It is first so called in 1506, (fn. 52) and follows the same descent as Woodend (q.v.), mention of it by its distinctive name being still found in the 18th and early 19th centuries. (fn. 53)
Countess Judith held 1 virgate in Cople in 1086, having as tenant Hugh de Beauchamp (fn. 54); since no trace of the honour of Huntingdon is found later in this parish, the virgate probably became merged in Hugh's estate in chief.
The Hospital of St. John of Jerusalem claimed view of frankpledge extending into Cople in the 14th century. (fn. 55) This view was included in the grant of the Hospitallers' property made in 1540 to Sir Richard Longe. (fn. 56)
CHURCH
The church of ALL SAINTS consists of a chancel 22 ft. 8 in. long by 16 ft. 3 in. wide, with north and south chapels, a nave 33 ft. 3 in. long by 15 ft. 9 in. wide, with north and south aisles 9 ft. wide, and a west tower 12 ft. 3 in. square. The chapels appear to be 16th-century additions, but otherwise the whole building seems to be of one date—the first half of the 15th century.
The chancel has a 15th-century east window of four cinquefoiled lights with tracery, and opens to the north chapel by an arcade of two four-centred arches with a pier of four engaged shafts, and two angel corbels bearing shields charged with hats and the word 'ley.' In the east bay is an altar-tomb of Purbeck marble, with a vertical panel at the east end bearing the brass figures of Sir Walter Luke, 1544, and his wife Anne Launcelyn, 1538. He was justice of the King's Bench, and wears a coif and scarlet gown and hood; she wears a mantle with her arms. The remains of inlaid colour are considerable, and the white of the heraldry and the coif is shown by pewter. Above are the arms of Luke, and Luke impaling Launcelyn. On the base of the tomb were three shields, only that of Launcelyn remains.
On the south side of the chancel are a chamfered piscina recess with a four-centred head and an arcade of two bays taller than that opposite, differently moulded, and having corbels of angels bearing shields of Grey and Launcelyn. Under the east arch is an altar-tomb with a marble slab having 16th-century brasses of Thomas Grey and Benet (Launcelyn) his wife, with their four sons and nine daughters; their arms were on each corner of the slab, the two remaining being Grey and Launcelyn. The inscription is quaint enough to be given in full:—
'What can myght powr' or auncyet bloode avayll
Or else ryches, that men cownte felicite:
What can they helpe ferfull dethe to assayll.
Certes nothynge. And that is [pro]vyd by me:
That had thos yiftis rehersed wt all plente:
Neũthelesse yit am I leyd lowe in clay
That whylom was Scuyer callid Thõs G\[re]y.
Benet my wyf she is fro this world past
Yit we trust to be had in memory:
As longe as the paryshe of Coople shall last
For our benefitis don to it largely:
As witnesse xx,tl pound wt other yiftis many
Wherfor all cristen men that goo by this way
P[ray] for [th]e soulis of Benet and Th[oma]s Gray.'
On the base of the tomb are three shields of Grey in stone very roughly cut. In the east jamb of the arch is a recess for a figure. The chancel arch is of the same character as the nave arcades, which have piers of four engaged half-octagonal shafts with rolls in the angles between the shafts—a 14th-century motif which here, as elsewhere in the county, occurs in 15th-century work, the roll having no corresponding member in the arch, but ending awkwardly at the capitals.
The nave has a clearstory with three square-headed windows of two cinquefoiled lights on each side, probably contemporary with the arcades. The nave roof is 15th-century work, in three bays, with moulded timbers of low pitch.
The north aisle has a plain parapet, and is rebuilt with two north windows of three lights and perpendicular tracery under four-centred heads; the jambs of the north doorway seem to be 14th-century work re-used, and may have come from the wall of an aisleless nave rebuilt in the 15th century; the head is later or modern.
The north chapel has two similar windows in the north wall and one at the east end containing some 15th-century work; the arch between the aisle and chapel is continuous of two chamfered orders.
The south aisle has an embattled parapet and modern three-light windows, and the south chapel windows are also modern. The aisle extends westward to form a vestry overlapping the tower, lighted by a window of two cinquefoiled lights. There is a piscina in the aisle having a distorted ogee head, due to a late repair, and in the south-east angle of the chapel is a large bracket carved with an angel carrying a shield; the arch between the chapel and aisle is similar to those between the chapel and chancel.
The porch is new with square-headed windows of five cinquefoiled lights on each side, that on the east being a queer piece of 18th-century Gothic, while the other is quite new and of correct Gothic detail. The inner doorway is in two double ogee orders forming a pointed arch under a square head with carved spandrels; the door itself is original with its wrought-iron hinges.
The tower is built of ironstone in three stages, with diagonal buttresses and an octagonal stair turret at the north-east angle. The west doorway is in two chamfered pointed orders, and the window above it is of three cinquefoiled lights with tracery in a pointed head. The embattled parapet is modern, and the belfry windows are in two cinquefoiled lights with tracery in a pointed head.
There are four late 15th-century standards with poppy-heads and two old linen panels, from which the rest are copied, in the ohancel, and the roofs of the nave, aisles and chapels are old. The chancel screen has a central opening and two bays on each side of good late 15th-century work; it is made out with modern copies to fill the space between the jambs of the chancel arch; the doors also are old. The tracery in the heads of the bays and doorway is very good and in excellent condition, and there is a little old work in the tracery of the screen at the west end of the south chapel. In the nave and north aisle is some late 16th-century pewing.
Besides the brasses already mentioned there are several others in the church; in the chancel floor are those of John Launcelyn and Margaret his wife, 1435, and of Nicholas Rowland and Pernel his wife, the latter with a French inscription. In the north chapel, on a vertical panel against the wall, are two brasses of Nicholas Luke, baron of the Exchequer, 1563, and Cecyle his wife, one of the daughters and the heiress of Sir Thomas Wauton, kt. In the same chapel is a brass, c. 1400, with a French inscription to Walter Rowland and his effigy in plate armour. Under the organ is a brass to a daughter of Robert Bulkeley, who died in 1590, and on an altar-tomb under the north-east window are three brass shields with the arms of Luke, Luke impaling argent a cheveron gules with a ring for difference, and the latter coat alone.
On the south wall of the south chapel are two brass plates to Roger Bulkeley and Joan his wife, 1556, and to Robert Bulkeley, 1550.
There are five bells: (1) '1628, God save our King,' by James Keene of Bedford; (2) a 14th-century bell, uninscribed; (3) 'Be wise and return, remember to die,' by J. Eayre of St. Neots, 1762; (4) 'Fidelis m[en]suris (fn. 57) nomen Campana Mykaelis' (in black letter with Gothic capitals) by Robert Crouch of London, c. 1440; (5) 'God save our King, 1624,' also by James Keene.
The communion plate consists of a cup of 1623, the gift of William Spencer, with his arms; also a modern silver paten and an electro-plated paten.
The registers previous to 1812 are in five books: (1) 1563 to 1686; (2) 1687 to 1740; (3) 1741 to 1800; (4) printed marriages 1755 to 1812; and (5) baptisms and burials 1801 to 1812.
ADVOWSON
Cople Church was granted to Chicksands by Simon de Beauchamp, (fn. 58) and confirmed by his son William in the reign of Henry III. (fn. 59) In 1291 it was worth £5. (fn. 60) It remained in the possession of the priory until the Dissolution. It was granted to the Dean and Chapter of Christ Church, Oxford, (fn. 61) who still hold the right of presentation.
CHARITIES
There was formerly an ancient almshouse in the village for four poor widows, the inmates receiving a customary annual allowance of wood from the Duke of Bedford of the value of £2 13s. 4d. In 1870 and 1871 the charge was commuted, and the dilapidated almshouses and site sold to the Duke of Bedford. The trust property now consists of £216 1s. 9d. consols, with the official trustees, producing £5 8s. a year, which under a scheme of 9 October 1876 is applicable for the benefit of four deserving poor widows resident in the parish.