Pages 296-305
A History of the County of Bedford: Volume 3. Originally published by Victoria County History, London, 1912.
This free content was digitised by double rekeying. All rights reserved.
KEMPSTON
Cœmbestunæ, Camestone (xi cent.); Kemmeston, Kemhestun (xiii, xiv cent.).
Kempston is a large parish and straggling village adjoining the south-west district of the town of Bedford. By section 36 of the Local Government Act of 1894 the parish was divided into two, the urban parish consisting of about 1,255 acres, comprising that part which is adjacent to Bedford, while the rural parish covers the remainder of the area, about 3,770 acres. Of the total area 2,102 acres are used for arable purposes, 2,043 as permanent grass, while about 52 are covered with woods and plantations. (fn. 1) The soil is clay with a subsoil of limestone and gravel, which produces crops of wheat, barley, beans and peas.
The slope of the ground is chiefly from west to east, but nowhere attains an elevation of more than 275 ft. The parish is drained by several small streams which empty themselves into the Ouse, which forms the boundary for some distance in the north-east. Here the land lies very low, under 100 ft., the lowest part being 93 ft. above ordnance datum, and the river is liable to overflow its banks in rainy seasons. The Bedford branch of the London and North Western railway and the Midland railway run parallel for some distance through the eastern part of the parish.
The village lies along the road leading from Bedford, and on the east side is a continuous line of buildings composed of the barracks and of small artisans' cottages which have sprung up within recent years and form the district known as the New Town. Further south are the hamlets of Up End, where stands St. John's Church, a chapel of ease to the mother church, erected in 1868, and Bell End, where the urban parish ends. Between the road and the Midland railway lies a district which is gradually being built over. It is served by the church of St. Stephen, an iron building erected in 1888, and comprises Springfield House, which stands in grounds of about 30 acres, and is a private asylum for those suffering from mental disease, under the superintendence of Dr. Bower. The county school stands on the other side of the line and has its own chapel and large playing grounds.
Standing in beautifully wooded grounds opposite the county barracks and approached through an avenue of fine elms is the Grange, a modern building, the residence of Mr. James H. Howard. Two fields and some gravel pits divide this property from the schools and then come the almshouses, behind which is the manor-house, the seat of Mr. A. A. Armstrong, which stands in a park stretching down to the Ouse. The house is an early 19th-century stucco building, having a thin wooden cornice and slate roof. East of the manor-house are a few buildings of half-timber construction evidently of an earlier date than the house. Traces of a moat are still to be seen round the building. Close by, where the river divides in two and forms an island, are a large corn-mill and the gasworks, founded by Mr. E. Ransom in 1869, now managed by a company. The Bury, a modern building, the residence of Mr. Walter G. Harter, stands in an elevated position at the west end of the village just north of the road to Wootton. The house is approached from the road by a drive of large elms. To the south-east of the house are the remains of a high brick garden wall of a 17th-century building with two fine gate piers supporting wellcarved stone eagles. To the north of the Bury are a few outhouses of older date than the present building, and beyond these, on the bank of the Ouse, stand the old church of All Saints, with the vicarage and the schools. Crosseland Fosse and Moorland, the residences of Captain Beaumont and Mrs. Carpenter respectively, stand opposite each other 2 miles to the north-west of the village on the road to Turvey. Both are modern buildings.
The Hoo, a modern building situated in well-wooded grounds on a small hill west of the village and south of the Wootton road, is the residence of Mr. Thomas H. Barnard.
At Kempston Hardwick, which lies to the south-east of Kempston, is a moat, probably marking the site of the manor-house where the Snowes lived in the 16th century.
In Kempston there are several chapels, among which are Wesleyan and Primitive Methodist chapels with a Bunyan Meeting House and a Temperance Hall.
The chief industry is the making of bricks and of drain-pipes, but pillow lace is also made to some extent by the old women of the village.
A remarkable cemetery of Anglo-Saxon date was discovered in 1863 near a gravel pit to the south of the Bedford road, and many palaeolithic stone tools have been unearthed here. (fn. 2) Pottery belonging to the Romano-British period was discovered in 1890. (fn. 3)
The following place-names are found here in the 18th century:—Great Dixlands, Wixted Close, the Dairy House, a farm-house called Mewlings and Chantry Head Land.
In the period immediately following the Conquest Ramsey Abbey asserted a claim to lands in Kempston. In the great charter of confirmation attributed to Edward the Confessor in 1086 (fn. 4) Kempston is included with Clapham and Cranfield among the gifts of Æthelwine Sweart to the abbey. But it does not appear that any further reference is made to such an estate.
MANORS
At the time of the Domesday Survey the manor of KEMPSTON was assessed at 10 hides and was held by the Countess Judith. Before the Conquest it had belonged to Earl Gurth of East Anglia (fn. 5) It remained attached to the honour of Huntingdon, as in the case of Potton overlordship (fn. 6) (q.v.), and was held of the king in chief for one red sparrow hawk. On the death of John le Scot, the last earl of this line, in 1237, his estates were inherited by his three sisters and co-heirs, (fn. 7) of whom each received a third of the manor of Kempston after the death of his widow Helen, who married as her second husband Robert de Quincey and held Kempston in dower. (fn. 8) The division of the property was the cause of dissension between the heirs, and in 1254 the capital messuage was taken into the king's hands for the time being until a suitable arrangement should be made. (fn. 9)
The third which was assigned to Margaret, the eldest sister, wife of Alan Lord Galloway, was afterwards known as the manor of KEMPSTON DAUBENEY. It passed to her daughter and heir Devorgilla, the wife of John de Baliol, who in 1276 was accused of encroaching on the common ditch and claimed view of frankpledge in 1286. (fn. 10) On her death in 1290 she was succeeded by her son John, (fn. 11) one of the eight claimants to the Scottish throne, who was acknowledged King of Scotland in 1292, but forfeited his kingdom and possessions in 1296 for rebellion against Edward I. (fn. 12) The manor of Kempston which thus escheated to the Crown was bestowed by Edward in 1306 upon his nephew John de Brittany Earl of Richmond and his heirs, and the grant was confirmed in 1338 by Edward II. (fn. 13) In 1327 William Glaykyn obtained a reversion of the manor for life if the earl should die without issue, (fn. 14) but he entered into immediate possession, with the consent of the latter, and in 1330 claimed free warren and view of frankpledge which was held separately yearly with this third of the original Kempston Manor. (fn. 15) In 1331 William Glaykyn obtained pardon for acquiring the manor without licence during the lifetime of the Earl of Richmond, (fn. 16) but he seems to have died shortly afterwards without heirs, for in 1333 William Daubeney obtained the reversion of the manor to hold for life and entered into possession on the earl's death in the following year. (fn. 17) In 1337 he obtained an enlargement of the grant and secured the manor in fee-tail, which accordingly he settled on himself, his wife Philippa and their heirs in 1344. (fn. 18) In 1357 he conveyed the manor to Sir Giles Daubeney, son of Ralph Daubeney of South Petherton, Somerset, who made a settlement of it the next year on himself and his wife Eleanor daughter of Henry de Willington and on their issue. (fn. 19) On his death in 1386 he was succeeded by his son Giles, then a minor, (fn. 20) who received seisin of the manor on the death of his mother Eleanor in 1400, (fn. 21) but died shortly afterwards in 1403, leaving a son John, aged nine. (fn. 22) The latter did not live to attain his majority, and on his death in 1409 the manor passed to his brother Giles, of age in 1416, (fn. 23) who in 1420, on the death of his mother Margaret, received the third part which had been assigned to her in dower. (fn. 24) In 1440 occurred the death of Elizabeth wife of Warin Walgrove and widow of John Daubeney, (fn. 25) by which event the whole manor came into the possession of Sir Giles, who died in 1446, leaving a son and heir William (fn. 26) and a widow Alice, who held part of Kempston in dower until her death in 1455. (fn. 27) William, who died in 1461, was succeeded by his son and heir Giles, (fn. 28) who went over to France with Edward IV in 1475, when he vested his possessions in trustees. (fn. 29) He afterwards took part in Buckingham's attempt to depose Richard III and put the Earl of Richmond, afterwards Henry VII, on the throne, but on the failure of the rebellion he fled to Richmond in Brittany and was attainted and his lands confiscated. (fn. 30) Kempston Manor was granted to Sir John Egremont and his heirs male in 1484, (fn. 31) but on the accession of Henry VII Daubeney's attainder was reversed, and he himself rose to high favour and was created a baron in 1486. He regained Kempston Manor, which he alienated in 1502 to his old friend and co-conspirator Sir Reginald Bray. (fn. 32) The latter, who had been receiver-general and steward to the household of Sir Henry Stafford, second husband of Margaret Countess of Richmond, was one of the main instigators of Buckingham's attempt in 1483; but more fortunate than Sir Giles Daubeney, he received a general pardon for his offences, and after Richard's defeat at Bosworth was liberally rewarded for his services by Henry VII. (fn. 33) The manor then descended as in Haynes (q.v.) through the Bray family, (fn. 34) and was alienated to Thomas Snagge of Marston Moretaine in 1569 by Sir Edward Bray and May his fourth wife, William Lord Sandys and Katherine his wife renouncing all claim to the manor in 1573. (fn. 35) This Thomas Snagge, who was a serjeant-at-law and Speaker of the House of Commons in 1588 and 1589, died in 1593 and was succeeded by his son Thomas, (fn. 36) whose wild ways in early youth had been the cause of great trouble to his father. Thomas the son, who was knighted in 1603 and high sheriff for Bedfordshire in 1607, represented the county in Parliament and died in 1627, when Kempston Manor passed to his second son Ralph in virtue of a settlement made in 1620 on the marriage of the latter with Elizabeth daughter of Sir William Stafford. (fn. 37) Thomas the elder son and Anne his wife renounced all right in the manor in 1632, (fn. 38) and it passed on Ralph's death to his son Ralph, who died without issue in 1658, (fn. 39) leaving a brother and heir Charles, who in 1659 alienated it to Robert Yarway. (fn. 40) The latter in 1660 conveyed the manor to Mathew Dennis, (fn. 41) who left two daughters and co-heirs, Elizabeth and Mary. They seem to have arrived at an arrangement with their uncle William Dennis, (fn. 42) who was lord of the manor between 1710 and 1745. (fn. 43) He was succeeded by John Dennis, in possession in 1747, (fn. 44) from whom the manor passed to Robert and his wife Elizabeth in 1774. (fn. 45) Robert Dennis sold the manor in 1813 to the Rev. Edmund Ryland Williamson, (fn. 46) who died some time between 1864 and 1869, when it remained vested in his trustees, and it is now in the possession of Mrs. Charles Williamson.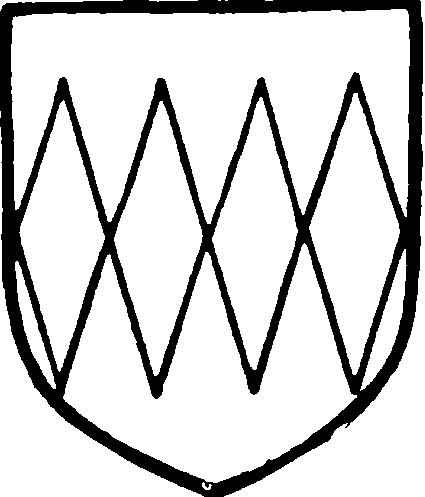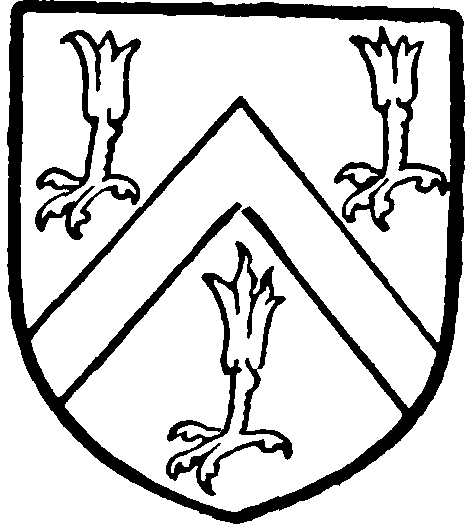 The manor of Kempston Daubeney was extended in 1290 at a capital messuage, 360 acres of arable land in demesne, 15 acres meadow, 6 acres pasture, 93s. rent of freemen, works worth £8 8s. 4d., 40s. aid, fishery in the Ouse and 40 acres of wood. (fn. 47) In 1296 a more detailed account of the manor was given with the valuation. The capital messuage with garden, fruits and dove-house was worth 26s. 8d.; the 360 acres of arable land at 6d. an acre, £9; 16 acres of meadow at 3s., 48s.; and 24 acres of pasture at 9d. an acre, 18s. The fishery was worth 10s., the rabbit warren 6s. 8d. The whole value of the manor was £32 8s. 8½d. (fn. 48) The Black Death greatly decreased the value of this manor, which was only £16 2s. in 1358, (fn. 49) although it had risen again to £20 in 1386, and remained at that value during the rest of that century. (fn. 50) When granted to Sir John Egremont in 1484 it was said to be worth £40. (fn. 51)
The dower assigned to Margaret widow of Giles Daubeney, consisting of one-third of the manor, was given in detail at her death in 1420. It consisted of one high chamber above the gate, 83 acres of arable land at 3d. an acre, 25 acres of pasture at 4d. an acre, 7 acres of meadow at 1s. 6d. an acre, a rent of 5s. 1d., and 1 lb. of pepper paid at Michaelmas by certain free tenants. (fn. 52)
Isabel, the second sister of John le Scot, married Robert Bruce, from whom her share of the manor acquired the name of BRUCEBURY MANOR, afterwards DRAYTONS. Robert Bruce was succeeded in 1245 by his son Robert, one of the claimants to the Scottish throne, (fn. 53) who enfeoffed his son Richard of the manor of Kempston. (fn. 54) The latter, who subinfeudated William de Goyz of land in Kempston in 1276, (fn. 55) died without issue in 1287, and the manor reverted to his father Robert, (fn. 56) who died in 1295, leaving a widow Christiana, to whom Kempston was assigned in dower, (fn. 57) and a son and heir Robert, who lived till 1304. He was succeeded by his son, that Robert who was crowned King of Scotland in 1306 in defiance of Edward I, for which act his lands were confiscated by that monarch, (fn. 58) and Kempston was bestowed on Roger de Wellesworth in 1307 to hold for life. (fn. 59) After the latter's death the manor was obtained by James de Audele in 1316, on which occasion Eleanor wife of Richard le Waleys and widow of that Robert Bruce who died in 1304 brought forward a claim for dower. (fn. 60) James de Audele died some time about 1334, when Edward III gave a life-grant of Kempston to William Trussel, (fn. 61) but in 1338 the latter was empowered to hold the manor to himself and his heirs, (fn. 62) and at his death some time before 1383 it passed to his daughter and heir Margaret wife of Sir Fulk Pembridge, who obtained royal licence in that year to grant it in fee simple to Sir Hugh de Segrave. (fn. 63) The latter, who had served the offices of Treasurer and Chancellor of England, enfeoffed trustees of the manor during his lifetime, (fn. 64) and on his death in 1387 (fn. 65) it was conveyed by them to Nicholas Drayton, (fn. 66) whose son John died seised of it in 1417, leaving two daughters and co-heirs Joan and Elizabeth, whom their mother Isabel retained in her custody 'to the damage of the king.' (fn. 67) A division of the manor here occurs, and that moiety obtained by Joan was carried in marriage to Drew Barantyn, by whom it was settled in 1430 on himself, his wife and her heirs. (fn. 68) Drew died in 1453, when it passed to their son John, then a minor, (fn. 69) who brought an action against one of the trustees for refusing to deliver up the estate. (fn. 70) By his will dated 28 June 1474 he left his manors in Bedfordshire and other counties to his wife Elizabeth, and dying in the same year was succeeded by his son John. (fn. 71) Kempston seems to have been alienated shortly afterwards to John Vavasour, a justice of the King's Bench, who in 1500 conveyed the reversion of the manor to John Fisher, justice of Common Pleas, lord of Clifton Manor (q.v.), (fn. 72) with which it passed through his great-granddaughter to the St. John family, from whom it acquired the additional name of ST. JOHNS. (fn. 73) It was purchased of the St. Johns before 1593 by Thomas Snagge, Speaker of the House of Commons (fn. 74) and lord of Kempston Daubeney Manor, with which it has been held ever since, the two manors becoming amalgamated during the 19th century. Mrs. Charles Williamson is the present lady of the manor.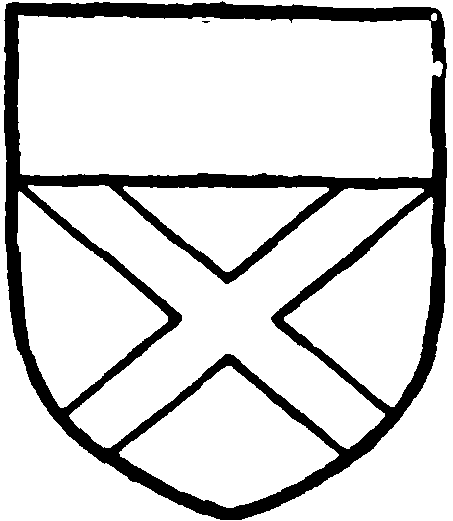 The other moiety of Brucebury or Draytons Manor which was obtained in 1417 by Elizabeth the second daughter and co-heir of John Drayton was afterwards known as the manor of KEMPSTON HARDWICK, and was held by her and her husband Christopher Preston in 1430. (fn. 75) After his death she married as her second husband John Wenlock, created Baron Wenlock in 1461, who was slain at Tewkesbury in 1471, when his possessions escheated to the Crown. (fn. 76) Kempston was bestowed on Thomas Rotherham, Bishop of Lincoln, afterwards Archbishop of York, who by his will in 1475 left it to his brother John, with reversion to the latter's son Thomas. (fn. 77) After the archbishop's death in 1500 it passed to his nephew Thomas, who died seised of it in 1504, leaving a son Thomas, (fn. 78) afterwards knighted, who in 1533 settled it on his son Thomas and his wife Alice. (fn. 79) Thomas the son died in 1544 and was succeeded by his son Thomas, (fn. 80) who was certified to be a lunatic in 1552 and his brother George declared his heir. (fn. 81) The latter entered into possession on the death of his mother Alice in 1561, who had married as her second husband Ralph Astry. (fn. 82) While still a minor George sold his right in the manor in 1559 to Thomas Hampton for £336, (fn. 83) and the latter in 1564 conveyed it to James Feke of London for £400. (fn. 84) Afterwards George desired to regain possession of Kempston, and pleaded that the sale to Hampton was illegal, as he was under age, £100 being offered in compensation to James Feke, who considered the sum inadequate and brought the case into Chancery. (fn. 85) George Rotherham's title to the estate was established more firmly by the death of his grandfather Sir Thomas Rotherham in 1565, (fn. 86) and in 1577 he alienated the manor to Humphrey Fitz William, (fn. 87) who in 1580 obtained from James Feke, goldsmith, and James Feke, fishmonger, the renunciation of their pretensions to the manor. (fn. 88) The Fitz Williams were already lords of Kempston Hastingsbury Manor (q.v.), and the two manors from this date have an identical descent, that of Kempston Hardwick being mentioned for the last time as a distinct holding in 1802, (fn. 89) since when it has merged into the more important manor.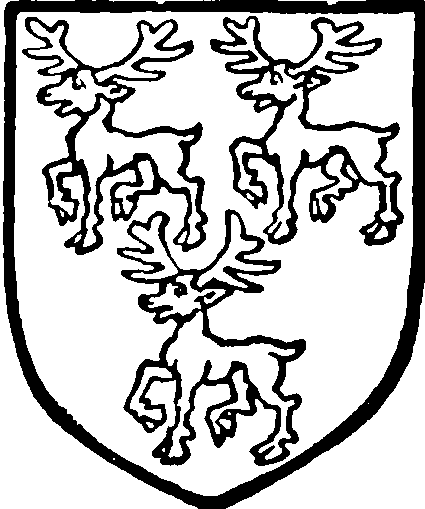 The remaining third of the original manor was obtained by the third sister Ada, who married Henry Hastings, from whom it obtained the name of the manor of KEMPSTON HASTINGSBURY, and was afterwards known as KEMPSTON GREYS. Their grandson John Baron Hastings claimed to hold a view of frankpledge in Kempston in 1286. (fn. 90) and his descendants continued to hold the manor with that of Blunham (q.v.) until on the death of John Hastings without issue in 1389 it passed to his cousin and heir Reginald de Grey of Ruthyn, (fn. 91) lord of the manor of Wrest in Silsoe (q.v.), with which the descent of this manor is identical until about the middle of the 15th century, when the de Greys enfeoffed a younger branch of the family. Reginald Grey died seised of the manor in 1490, leaving a son Thomas, lord of Hastingsbury in 1506, (fn. 92) and another Reginald, the latter's son doubtless, in 1531 made a settlement on himself and his wife Elizabeth and her heirs. (fn. 93) On Reginald's death in 1534 his wife entered into possession and brought an action against certain tenants for the forcible rescue of cattle impounded for rents due. She declared that she was so insulted that she was constrained to leave her dwelling-place. (fn. 94) With her daughter and heir Anne and the latter's husband William Stobell she settled the manor in the same year on herself for life with reversion to Sir William Fitz William, Treasurer of the Household. (fn. 95) The latter died a few weeks afterwards, (fn. 96) and in 1536 the manor was taken into the king's hands, the tenants being delighted at the change, as they were ill-treated by Reginald Grey and his wife, 'which was a very limb of the devil of hell.' (fn. 97) The Fitz William claim, however, was recognized, and the manor was obtained by Thomas and Francis Fitz William, sons of Sir William by his second wife, his son and heir William by his first wife obtaining Milton House in Castor, Northants. (fn. 98) The moiety vested in Francis was alienated by him in 1545 to Roger Chalenor, (fn. 99) who died seised of it in 1550, when it descended to his son Thomas. (fn. 100) The latter alienated it the same year to Thomas Leigh, tenant of the moiety, (fn. 101) who held it till 1561, when he conveyed his right in it to William Bendlowes, serjeant-at-law, (fn. 102) who in 1573 combined with Thomas Fitz William and his wife Alice, owners of the other moiety, to sell the whole manor to Humphrey Fitz William. (fn. 103) On the death of Humphrey in 1604 his son William inherited the manor, (fn. 104) but by 1614 it was in the possession of William's brother, Sir John and his wife Jane, who sold it in 1619 to Sir John Wild. (fn. 105) Some time before 1624 Kempston Hastingsbury was alienated by the Wilds to William Cater of Kempston, sheriff for the county 1630 to 1631, (fn. 106) who died seised of it in 1634, when it passed with the manor-house called 'le Place,' according to the terms of his will drawn up in 1632, (fn. 107) to his youngest son Edward. Samuel Cater, probably the son of Edward, was holding the manor in 1670, in which year he married Anne Kendall, and was sheriff in 1689. (fn. 108) He died in 1704, when it descended to their son John, who had married Mary Middleton in 1690. (fn. 109) John, who represented the county in the last Parliament of Queen Anne and the town of Bedford in the next Parliament, died in 1734, and it was his son John doubtless who died in 1736. (fn. 110) The estate was then inherited by Robert Kendall, Alderman of Cheap Ward, the brother-in-law of John Cater, who changed his name from Kendall to Cater. He was knighted in 1738, died the following year, (fn. 111) and the manor passed to Beckford Kendall Cater, possibly his son, who with his son John Kendall Cater was in possession in 1749, (fn. 112) when the estate was settled on the latter on the occasion of his marriage with Margaret Beaumond. (fn. 113) John died about 1778, leaving a son John, (fn. 114) who died intestate and without issue, when the manor became the right of his three sisters, Sophia and Frances, who were twin, and May. (fn. 115) The two former in 1796 married Robert Sherbourne and the Rev. Oliph Leigh Spencer respectively, and each took a third of the manor as a marriage portion. (fn. 116) The three sisters, however, combined in 1801 to sell the manor to William Long. (fn. 117) By 1847 it was in the possession of Cecil Long, and between 1854 and 1864 it was acquired by Talbot Barnard, whose family held it till some time after 1885, when it was acquired by Mr. Walter G. H. Harter, J.P., the present lord of the manor.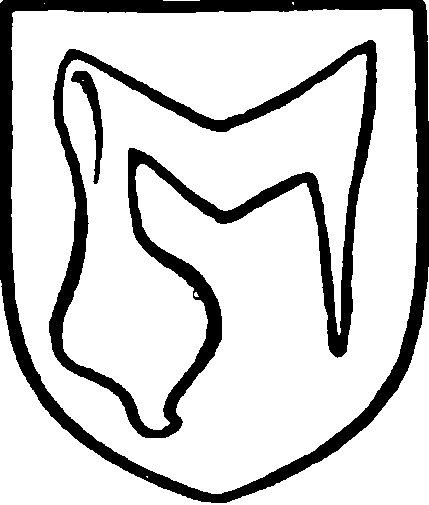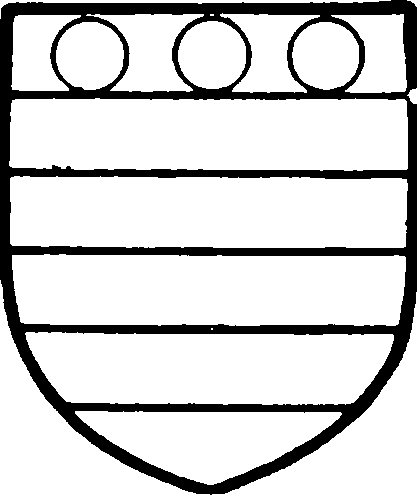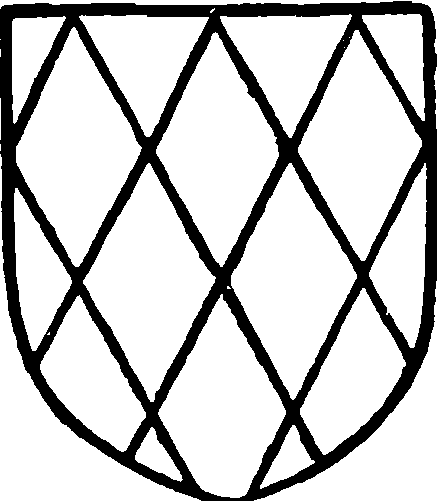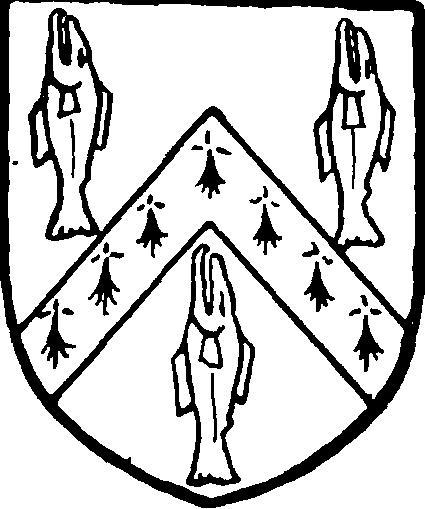 The manor of Kempston Hastingsbury was assessed at £25 2s. 1¼d. in 1320, (fn. 118) and in 1331 the extent was recorded in great detail. There were a messuage and dove-house worth 5s., 180 acres of arable land worth 4d. an acre, 40 acres of common land at 3d. an acre, 15 acres of meadow at 1s. 6d. per acre, and 20 acres of pasture at 10d. an acre. There were 30 acres of wood. The fishery was valued at 5s. a year. (fn. 119) The value of the manor remained fairly equal and was worth £26 19s. 6½d. in 1348, (fn. 120) but after the Black Death it decreased, and was £24 in 1375, £23 in 1384 and £20 in 1390. (fn. 121) In 1392 the extent of the manor was again given in detail. There were then one court with a chamber attached in ruins, a very ruinous grange roofed with straw, and a barn weakly roofed with slate ('sklett'). There were two leets held annually at Easter and Michaelmas, and the tenants' court was held every eight weeks. There were 196½ acres of arable land in demesne in the fields called Dyllewykhay, Heyfield, Rox, le Ham, Passelowe, le Hoo, Kyppescroft, Ryggeweyfield, Newland, Les Launds worth 6d. an acre or £4 18s. 3d. Pasture in Le Brode was worth 4s. 6d., in Appeleypyghtel 12d., in Les Hedes 4d., and the herbage within the site of the manor was 20s. The fishery was worth 10s. a year, and the dove-house badly covered with slate 2s., and there were 32 acres of underwood, of which 4 acres could be cut down every eight years, each worth 6s. 8d., rents from fifteen serfs, five customary tenants called molemen, &c. There were 45 works from serviles. (fn. 122)
There is another manor in Kempston known as the manor of KEMPSTON HARDWICK, which may have originated in the fee held by Nicholas de Mule and Ralph Russell in the 13th century. (fn. 123) By his wife Isabel Ralph had a daughter Matilda, the wife of Robert Waleran, to whom 11 marks of yearly rent out of the manor of Hardwick were assigned in 1281. (fn. 124) Nothing further is heard of this manor until 1456, when it was in the possession of Richard Boughton, on whose death in 1485 it passed to his son William, then aged six. (fn. 125) It remained in the same family and was alienated by Edward Boughton and Elizabeth his wife to the king in 1542 in exchange for lands in Warwick. (fn. 126) It was annexed to the honour of Ampthill in the same year, (fn. 127) and granted with the capital messuage by Queen Elizabeth in 1560 to Elizabeth Snowe, widow, and her heirs. (fn. 128) By her will dated 16 July 1584 Elizabeth Snowe left two-thirds of the manor to her daughter Rebecca wife of William Gery for her life with reversion to her son Edward Snowe, to whom the other third was bequeathed. (fn. 129) Elizabeth Snowe died in 1587, and her son Edward survived her a few months only, leaving at his death three daughters, Elizabeth, Alice and Sarah, all under seven years of age. (fn. 130) Their Aunt Rebecca entered into two-thirds of the manor, (fn. 131) but was dead by 1604, when Sarah the youngest of Edward's daughters came of age and received onethird as her property. (fn. 132) In 1606 Elizabeth, then the wife of Henry Harding, combined with her two sisters to convey the whole manor to Thomas Parsons, in whose family it remained for the next twenty years. (fn. 133) In 1627 Thomas Parsons, his wife Katherine and son and heir John sold it to the governors of Christ's Hospital, London, in whom it has ever since remained vested. (fn. 134)
The Knights Hospitallers had an estate in this parish which after the Dissolution acquired the name of the manor of HARDWICK. The first mention of this property occurs in 1279, (fn. 135) and in 1287 the Prior claimed to hold a view of frankpledge from four tenants in Kempston, and reiterated his right in 1330. (fn. 136) In 1338 this estate comprised a messuage with a garden worth 4s. per annum, a dovehouse valued at 3s. 4d., a water-mill 26s. 8d., 370 acres of land worth £6 3s. 4d., 32 acres meadow worth 44s., 8 acres of pasture worth 8s., and pasture for 200 oxen worth 20s., while there was a wood which was worth nothing. (fn. 137) After the confiscation of property of the religious houses at the Dissolution, their premises were bestowed upon Sir Richard Longe in 1540, (fn. 138) and passed as in Eversholt (q.v.) through his granddaughter Elizabeth to the Russells Earls of Bedford. The Morrisons, however, who held a third part of the manor as the dower of Dorothy Morrison, formerly Dorothy Longe, widow, do not appear to have relinquished their claim, as in 1625, seven years after the death of Dorothy Morrison, her right in Hardwick was vested in her son Sir Charles Morrison, bart. (fn. 139) There is no further mention of the manor, which doubtless became absorbed in the large estates held by the Morrisons.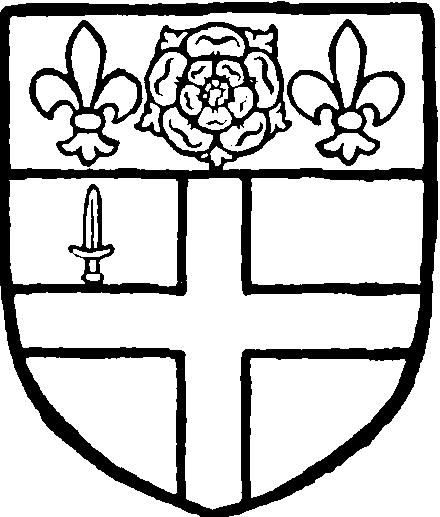 The Countess Matilda bestowed upon Elstow Abbey land of William 'medicus' of Bourne in Kempston which was worth 20s. a year, and also 5 virgates and 12 acres of land in the same parish. (fn. 140) This gift was confirmed by Henry I about 1130 and Henry II about 1160, (fn. 141) and in the reign of John part of the abbey's possessions in Kempston were the subject of a quarrel of inheritance. (fn. 142) In 1286 view of frankpledge from tenants here was claimed by the abbey, (fn. 143) and in 1291 this estate, together with lands in Elstow, was assessed at £11 4s. (fn. 144) In 1377 additional lands in Kempston were acquired, (fn. 145) and in 1410, besides the rent of £1 from the land in the Bourne, a rent of £7 was held by the abbess and nuns from lands in Kempston. (fn. 146) Although their possessions here were valued at £2 15s. 8¾d. only in 1535, (fn. 147) yet in 1542, after the Dissolution, the two rents above mentioned are recorded. (fn. 148)
This property may have been acquired by Thomas Denny, who died about this date, leaving a son John and having made Robert Dacres his executor. (fn. 149) The latter died in 1543 before he could fulfil the trust laid on him to sell the manor of Kempston in order to pay Denny's debts and marry his daughters, (fn. 150) and the duty devolved on Anthony elder brother of Thomas Denny, who in 1546 sold the manor to William Carter of Bromham, yeoman, to hold of the king for one-twentieth part of a knight's fee and an annual rent of 6s. 8d. (fn. 151) William Carter died in 1569, when the manor was called Oakes Farm, worth £2 yearly, and the estate, which comprised other lands in Kempston worth 17s. 4d. a year, descended to his son and heir William. (fn. 152) The latter, who died in 1605, left a son and heir Thomas, aged thirty-one, but there is no further information concerning this estate. (fn. 153)
In the 15th century another manor appears in Kempston in the tenure of Thomas Stafford of Tattenhoe, Buckinghamshire, by whom it was conveyed to his nephew William Stafford and Jane his wife. (fn. 154) The Stafford family, from whom it acquired the name of STAFFORD MANOR, held it till 1563, when it was alienated by Thomas Stafford to Thomas Ashfield, (fn. 155) and there is no further mention of it until 1685, when it was in the possession of Guy Hillersdon. (fn. 156) His kinsman Michael Hillersdon was holding it in 1720, after which date there is no further mention of it. (fn. 157)
Lands in Kempston were held by Caldwell Priory, who in 1200 acquired from Guy son of Henry 12 acres of land in this parish for a rent of £3 a year. (fn. 158) Other land was acquired from Mabel de Clopham in 1241, (fn. 159) and in 1342 the priory's possessions in Shelton, Kempston and Biddenham were valued at £6 10s. 4½d. (fn. 160) In 1535 the value was given as £1 8s. 4d., (fn. 161) but in 1536 the estate was assessed at £3 18s. 2d. (fn. 162) Part of this property may have been comprised in the grant made to William Gostwick and Anne his wife in 1537, when they acquired the site of the priory and lands in Kempstonfield and two closes called 'Stockinge' and the other 'More Close,' to hold for a term of twenty-one years. (fn. 163) In 1546 Thomas Leigh was granted the reversion to hold for forty years, and in 1563 he and his wife Anne obtained this reversion in fee. (fn. 164)
There was a mill on the manor of the Countess Judith at Domesday worth 5s., (fn. 165) which was given by her daughter Matilda to the abbey of Elstow (fn. 166) and held by the nuns until the Dissolution. In 1410 three water-mills are mentioned on their estate situated in Box End and worth 13s. 4d. a year, (fn. 167) but the reference is doubtless to three water-mills under one roof. In 1535 a lease of the mill was granted to William Hayes, but in 1541 Edmund Harvey obtained a grant of it for an annual rent of £8 when the rectory was bestowed on him, (fn. 168) and in 1553 it formed part of the premises granted to Sir Humphrey Ratcliffe. (fn. 169) The mill, called three water-mills, was obtained by the Fitz William family, who held it in 1604 with the manor of Kempston Hastingsbury, (fn. 170) with which it passed to the Caters and is last mentioned in 1670. (fn. 171) The rent was granted in 1611 to Sir Christopher Hatton, kt. (fn. 172)
CHURCH
The church of ALL SAINTS consists of a chancel 27½ ft. by 17 ft., with a modern vestry and burial-place to the north, nave 48 ft. by 20 ft., north aisle 9 ft. wide, south aisle 14½ ft. wide with a two-story south porch, and west tower 16 ft. square. The early 12th-century chancel arch and tower give the limits of a contemporary nave, which was probably aisleless; the north aisle was added in the first quarter of the 13th century and the south aisle about 1260; the chancel is on the lines of the 12th-century chancel and may contain masonry of the date, being lengthened in the 13th century, and the south porch is a 15th-century addition, as is the nave clearstory. The upper part of the tower dates from the 15th century, probably replacing a 12th-century upper story. The chancel has a modern east window of 14th-century style. The north vestry bears an inscription stating that it was built by Sir William Long in 1823, and it has been since extended westward as far as the aisle to form another vestry. In the south wall is a moulded 13th-century double piscina with a dividing shaft; near it is a window of two uncusped four-centred lights, and further west a 15th-century window of two cinquefoiled lights and tracery under a four-centred head. The roof is modern, in three bays, with 15th-century principals re-used in it. The chancel arch has a horse-shoe curve, and is square-edged, with a diaper ornament on the abacus.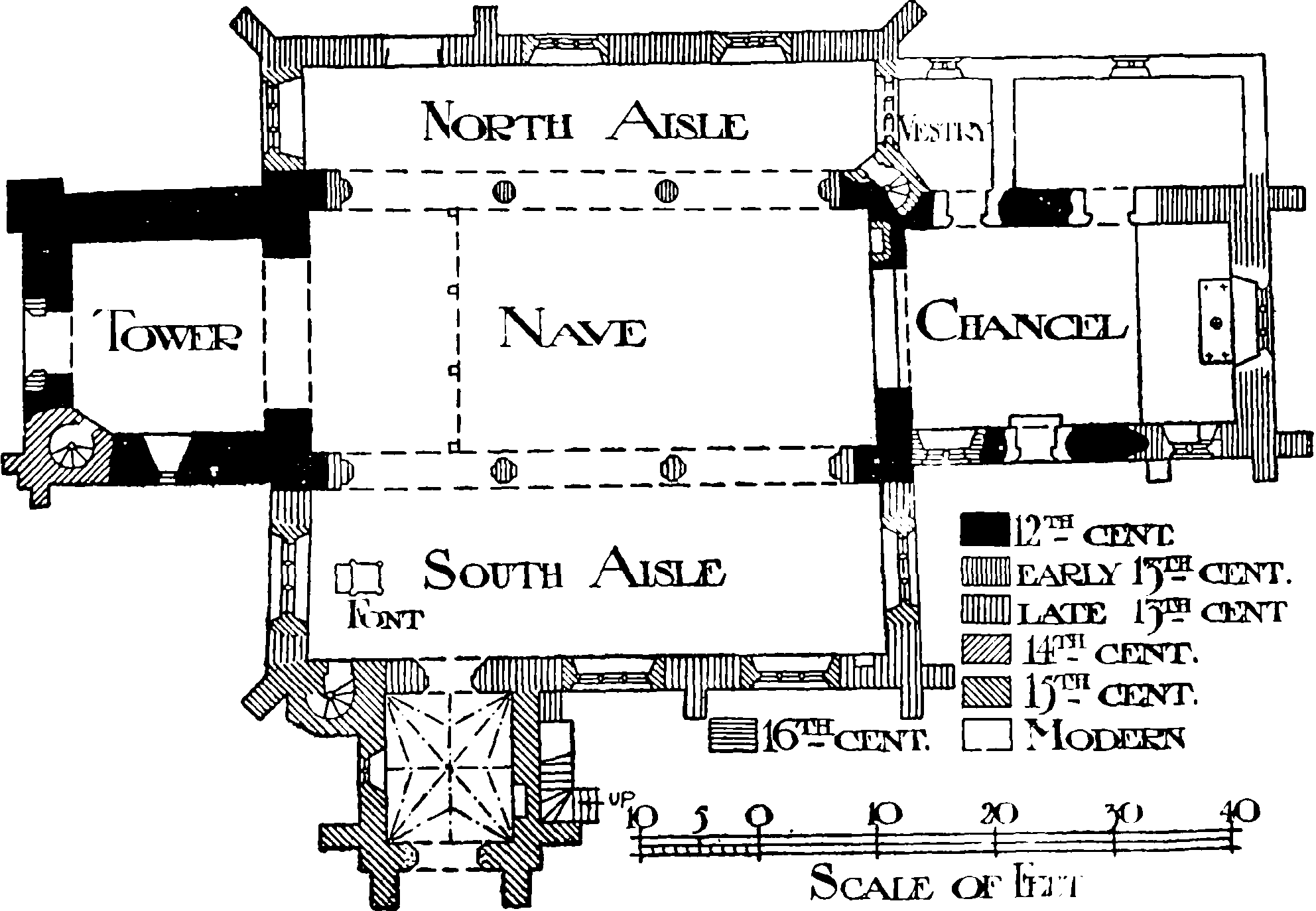 The nave is lofty, with a 15th-century roof divided into six bays by moulded principals which are alternately braced. The arcades are of three bays, that on the north having round shafts and chamfered arches of two orders, while in the south arcade the shafts are octagonal; above is a 15th-century clearstory with three three-light windows. The tower arch is a plain semicircle, and above the chancel arch is a modern rood with a staircase, on the north side of which is a doorway bearing traces of colour.
The north aisle has a much-restored 15th-century roof and the 15th-century east window consists of three cinquefoiled lights with perpendicular tracery under a four-centred head; in the north wall are two 15th-century windows of three trefoiled lights, and the west window has tracery like that in the east window. The jambs of a blocked north door show on the inside, and the entrance to the rood staircase is near the east end; a curved cross with four equal arms is cut on one of the columns of the arcade.
The south aisle has two 15th-century windows in the south wall of three trefoiled lights and uncusped perpendicular tracery under a four-centred head, and in the east wall is a similar window, but with cusped tracery; the 15th-century west window has three cinquefoiled lights.
The nave has an embattled parapet, and the south doorway is 13th-century work, with a moulded arch and jamb shafts with moulded capitals; the label has a head stop still remaining on the west side.
The porch is 15th-century work, with a lierne vaulted roof springing from head corbels and carved with bosses bearing symbols of the Evangelists, the central one being inscribed I H S; a stair-turret on the west side leads from the nave into the parvise. On the west is a two-light 15th-century window, a similar one opposite being blocked.
The font is of the 14th century, with a square bowl with the angles chamfered off, having figures on each side under canopies; the base is square, with three-quarter shafts with capitals and bases at each angle.
The tower has an embattled parapet and a stair at the south-west, and there are original buttresses at north-west and north-east; but the south-west angle appears to have been rebuilt in the 14th century, and has two narrow buttresses set back a little from the angle and supporting the staircase. The west doorway is 15th-century work with a square head and a pointed sub-arch having the north spandrel enriched with foliage; the rear arch is, however, of the 12th century, and on each side is a contemporary stringcourse. In the south wall of the ground stage is an original round-headed window, and above the doorway a modern window of two trefoiled lights. In the second stage are small 12th-century lights, and in the belfry stage two-light 15th-century windows with tracery.
At the west end of the nave are two panels with 15th-century paintings representing the creation of Eve, the temptation, the discovery and the expulsion from Eden.
There is a brass in the nave to William Carter, 1605.
There are six bells: the treble, second, fourth and fifth by Taylor of Loughborough, 1893; the third is inscribed, 'I.H.S. Nazarenus rex judeorum fili dei miserere mihi 1633,' with the mark of Hugh Watts, and the tenor, of 1603, is also by him.
The plate consists of a modern set of cup, two foot patens and an electro-plated flagon.
There are six books of registers previous to 1812: (1) all entries 1570 to 1699; (2) the same, 1700 to 1761, except marriages, which cease in 1753; (3) baptisms and burials 1762 to 1788; (4) printed marriages 1754 to 1798; (5) baptisms and burials 1789 to 1812; and (6) marriages 1798 to 1812.
ADVOWSON
The Countess Judith or her daughter the Countess Maud, who were benefactors to Elstow Abbey, doubtless bestowed upon the abbess and nuns the church of Kempston, which was in their possession by 1218, when a vicarage was instituted by Bishop Hugh de Wells of Lincoln. It was to consist of all altar offerings, a house near the church with a croft, while a pension of 40s. yearly was to be paid to Elstow Abbey, which continued to receive it till the Dissolution. (fn. 173) In 1291 the rectory was assessed at £10 (fn. 174) and the value had risen to £20 in 1535, at which date the vicarage was worth £12 a year. (fn. 175) At the dissolution of Elstow Abbey both advowson and rectory fell into the king's hand, and the former was retained by the Crown for several years, while the rectory was granted in 1539 to George Carlton for ninety-nine years at £20 rent. (fn. 176) This grant apparently never took effect, for in 1541 Edmund Harvey, who received a great deal of the Elstow property, obtained a grant of the rectory of Kempston for a term of twenty-one years at the same rent. (fn. 177)
Isabel the daughter and heir of Edmund Harvey married Sir Humphrey Radcliffe, who in 1553 had a grant of the rectory and advowson of Kempston to hold to himself and his heirs. (fn. 178) An arrangement was probably come to with Edmund Harvey, for Sir Humphrey retained the advowson and rectory, and after his death in 1566 his widow presented to the church in 1570. (fn. 179) On her death in 1599 Kempston advowson and rectory were inherited by their son Sir Edward Radcliffe, kt., who in 1602 with Jane his wife conveyed them to Matthew Bedell, (fn. 180) who died in 1607, when they passed to his son Matthew. (fn. 181) The latter died in 1636, leaving a son and heir another Matthew, (fn. 182) who apparently conveyed them to Matthew Dennis, with whose family the Bedells were connected by marriage. Matthew Dennis, who purchased Kempston Daubeney Manor in 1660, presented to Kempston Church in 1665, (fn. 183) and for the next century the descent of the advowson is analogous to that of the manor. (fn. 184) Between 1766 and 1795, however, it was alienated by the Dennis family to James Aspinall, the vicar there. (fn. 185) During the next sixty years or so the right of presentation was always vested in trustees acting for the incumbents, who for this period were the Rev. Charles Fenwick, the Rev. Henry Clutterbuck and the Rev. Hamilton John Williams. After 1851 it was obtained by John D'Allcroft of London, but has been vested in the Bishop of Ely since 1895.
Towards the end of the 17th century the rectory was severed from the advowson, as it was not alienated to their uncle William Dennis by the two daughters and co-heirs of Matthew Dennis, Elizabeth and Mary, who married in 1692 and 1695 William Farrer and William Beecher respectively. (fn. 186) William Beecher and his wife renounced their right in the rectory to William and Elizabeth Farrer, who in 1725 made a settlement on their younger son Dennis on the occasion of his marriage with Elizabeth daughter and eventual heir of William Hillersdon. (fn. 187) They had amongst other issue William, born in 1726, and Dennis, who took the additional name of Hillersdon on inheriting the Elstow property. William the eldest son, of Cold Brayfield, Bucks., inherited the rectory on his father's death in 1746, (fn. 188) and although three sisters, Frances, Jenny and Elizabeth Barbara, were with their husbands each in possession of a third part between the years 1767 and 1773, (fn. 189) it seems to have been only a temporary alienation, for the Farrers retained the rectory, and in 1802 Farrer Grove Spurgeon Farrer, grandson of William, was holding one-third of the great tithes, the other impropriators being Thomas Gurney and George Livius. (fn. 190) Land which was then allotted to them in lieu of the great tithes was held of them in 1813, (fn. 191) and representatives of this family are lay impropriators at the present day. In 1403 the inhabitants of Kempston Borne hamlet received licence to celebrate divine service in a chapel there. (fn. 192)
At the dissolution of the chantries there were two messuages with 2 acres of wood given for an obit, and the rent of a pightell of 2½ acres of land given for a light. The rent of 2 roods of meadow given for a similar purpose was 8d., and the rent-charge of 5 acres of land given for an obit was 3s. 4d. These premises were charged with rents of 3d., 20d., and 3d. to Sir Michael Fisher, Thomas Fitz William and — Ashfield, which when deducted left a total of 13s. 9d. (fn. 193)
CHARITIES
The charities of this parish are regulated by schemes of the Charity Commissioners 4 October 1898 and 20 October 1908, comprising (1) the charity of Anne Carter, date unknown, trust fund £55 17s. 2d. consols, with the official trustees, income £1 7s. 8d., which with a grant of £6 7s. 4d. from the Charity Lands was in 1909 distributed in tickets for goods of the value of 2s. each.
(2) The Charity Lands, including the charities of William Cater and others, earliest deeds 14 August 1677 and 2 December 1693, recited in certain indentures of lease and release in possession of the parish.
The trust estate, which was considerably altered on the inclosure in 1803, now consists of 21 a. 1 r. 30 p., let in allotments, three cottages and a cottage and meadow containing 1 r. 20 p., and £100 2s. 2d. consols with the official trustees, income about £52 a year, from which grants are made to the other charities in the parish, also grants to the clothing and coal clubs, and £14 or thereabouts for educational purposes.
(3) Sir William Long, kt., by deed 19 June 1840, conveyed 12 a. 2 r. 34 p. in the Upper and Westmoor Fields of Radwell, the rents to be applied in the distribution of meat on Christmas Eve. The land is let at £15 17s. a year. In 1909, 201 tickets for meat of the value of 1s. 6d. each were distributed.
The schools.
See article on 'Schools.' (fn. 194)