Pages 174-178
A History of the County of Berkshire: Volume 4. Originally published by Victoria County History, London, 1924.
This free content was digitised by double rekeying. All rights reserved.
FAWLEY with WHATCOMBE
Farellei, Faleslei (xi cent.); Faleslea (xii cent.); Faleslegh, Falwesle, Fallega, Fallele, &c. (xiii cent.); Fallye, Fawlye, Fawley (xvii cent.).
The parish of Fawley, which lies on the west side of a dry valley joining the Lambourn River at Shefford, contains 2,190 acres, of which 1,352 acres are arable and 644 acres permanent grass. (fn. 1) The soil is chalk, and the chief crops are wheat, barley and oats. The parish consists of three townships, North or Great Fawley, South or Little Fawley, and Whatcombe; the latter was once a distinct parish. The village of North Fawley, which forms a complete square, lies in a hollow in the downs around the church, South Fawley comprises only the Manor House and some cottages, while Whatcombe consists of the Manor House, now a training stable, and a few cottages occupied by the stable hands. The highest point, at the north of the parish, is 694 ft., and the lowest point, at the south-east corner, is about 415 ft. above the ordnance datum. The high road from Wantage to Hungerford skirts the east side of the parish and in some places forms the boundary. The population is mainly agricultural.
South Fawley Manor House, the residence of Major A. McNeill, stands on high ground on the south side of the village and is a gabled building of three stories with attics. The plan is rectangular, facing east, with a short north-west wing (originally containing the brew-house) and projecting two-story porch. The walls are of flint and brick with stone dressings, but are covered with rough-cast, and the roofs are slated. The house was built by Sir Francis Moore about 1614, but a considerable part at the north end has been taken down or otherwise destroyed. The hall occupied the middle of the building, with the kitchen and offices at the north end, and the south-west angle is occupied by a large square embattled tower containing the staircase. All the windows have stone mullions without transoms, and the chimneys have been rebuilt in brick. The building was long used as a farm-house, but was restored in 1909, when a short wing was added on the west side of the tower, the quoins of which were pushed outwards. The panelling from the upper room of the tower, which is said to have been the chapel, was removed to one of the lower rooms at the time of the restoration. The porch is an excellent piece of early Jacobean work with squareheaded doorway flanked by pilasters and a framed panel, now blank, above the first cornice. Captain Symonds, who records in his diary the quartering of Lord Bernard Stuart and his troop of the King's Life Guards at Little Fawley, 'the neate and faire habitacion of the Lady Moore,' on 19 November 1644, states that the arms of Moore, with the motto 'Regi et legi' were then painted over the porch, together with Moore impaling Twittye, and the motto 'Suum cuique pulchrum.' (fn. 2) The door to the porch is modern. The staircase is of oak with turned balusters and massive newels. On a pane of glass in one of the upper rooms is scratched 'D—r Molly Moore, ch—ng Nelly Moore, pr—y Anastasia Moore,' the ladies in question being the daughters of Sir Richard Moore (d. 1737). The gardens have been remodelled.
Some Roman graves were discovered in April 1883 on a hill between North and South Fawley. (fn. 3)
William Bradshaw, D.D., Bishop of Bristol and Dean of Christ Church, Oxford, from 1724 to 1732, was incumbent of Fawley from 1717 to 1723. (fn. 4)
Manors
The manor of NORTH FAWLEY' belonged in 1086 to the nuns of Amesbury. (fn. 5) It had probably been bestowed upon them by one of the kings, for it was said in 1275 to be ancient demesne of the Crown. (fn. 6) King Henry II in 1177 dissolved the nunnery of Amesbury, (fn. 7) and gave all its possessions including Fawley in 1179 to the nuns of Fontevrault in Anjou, (fn. 8) of which house Amesbury from thenceforth became a cell. Fawley was confirmed to them by King John and subsequent kings. (fn. 9) Edward I granted them free warren over their demesne lands here in 1286. (fn. 10)
The nuns held the manor until the Dissolution. (fn. 11) Fawley was then granted by Henry VIII in 1546 to Richard Bridges and John Knight, together with other lands in this county, (fn. 12) and a partition seems to have been made between them in accordance with which Knight conveyed his share of this manor to Bridges in 1547. (fn. 13) The manor then followed the same descent as West Shefford (q.v.) until 1590, when Anthony Bridges and Barbara his wife conveyed Fawley to their son-in-law George Browne, subject to their life interest. (fn. 14) He mortgaged the manor in 1606 to John Drury, and this mortgage was sold in the same year to Francis Moore of Little Fawley, who shortly afterwards purchased the manor. (fn. 15) It has since passed with the manor of Little or South Fawley (q.v.).
King Edward the Confessor held the manor of SOUTH FAWLEY, and it belonged to the king in in 1086. (fn. 16) The overlordship remained in the Crown, the manor being held from the 13th century by the service of half a knight's fee. (fn. 17) William de Risford or Rifford paid half a mark in 1166–7 and 1167–8 for a manor of Fawley, (fn. 18) and in 1177 Richard Doyley owed 40 marks for having seisin of Fawley. (fn. 19) In 1190 he was owing 20 marks for having seisin of his land at Fawley whereof John Marshal had disseised him, (fn. 20) and seven years later the sheriff rendered account of 50s. for the farm of Fawley, which had belonged to Richard Doyley. (fn. 21) The custody of Richard's land and heir was committed by Richard I to Arnulf or Ernald de Maulay (fn. 22) (Malles, Mande, Magne, Manle), who had married Richard's daughter, (fn. 23) but he forfeited all his possessions as a Norman, and Fawley was taken into the king's hands. Arnulf was restored in 1204, (fn. 24) but again disseised in the following year. (fn. 25) In 1217 and 1221 Fawley was again restored to him, (fn. 26) but he must finally have lost possession of it shortly after, for in 1224 it was granted to Adam de Stawell, (fn. 27) and in 1230 to Henry de Heliun to hold until the king should restore it to the heirs of Arnulf. (fn. 28) Henry for some reason was dispossessed of his lands, and the king granted this manor in 1233 to William Blome. (fn. 29) In 1236, however, Henry was restored, (fn. 30) but in 1239 the manor was again in the king's hands. A yearly rent of £10 from it was granted to Anketil Malore in that year, (fn. 31) and in 1240 the manor was granted to him. (fn. 32) Anketil sold it to John Mansell, who died without heirs about 1263, when Fawley again reverted to the king. (fn. 33) He granted it on 25 November 1265, at the instance of his son, to Robert de Whitefeld, yeoman of Thomas de Clare. (fn. 34) In 1302 Robert sold it to John de Percy and Agnes his wife, (fn. 35) of whom it was purchased in 1317 by Richard de Polhampton and Margaret his wife. (fn. 36)
Richard de Polhampton died in the same year, (fn. 37) and the manor was delivered to Margaret, (fn. 38) who held it until her death in 1331. (fn. 39) Fawley had been settled on Richard, the eldest son of Richard and Margaret, but he predeceased his mother, and the manor passed to his brother Thomas, then aged twenty-three. (fn. 40) Thomas de Louthe obtained from the king a grant of the wardship and marriage of Thomas de Polhampton, representing that he was not yet nineteen, but it was satisfactorily proved that he was of age. (fn. 41) Thomas de Polhampton only enjoyed his inheritance for two years, being succeeded in 1333 by his brother Edmund. (fn. 42) Edmund died in 1353 (fn. 43) of wounds received in a quarrel at Enborne, (fn. 44) and was succeeded by his eldest son Richard, who sold the manor in 1364 to Edmund Chelrey or Childrey. (fn. 45)
Edmund obtained a grant of free warren here in 1365 (fn. 46) and died in 1372 seised of this manor, which passed to Thomas his son. (fn. 47) Thomas was holding it in 1401–2, (fn. 48) and he was living in 1405, when he granted some of his property to his son Thomas and the latter's wife Elizabeth. (fn. 49) The younger Thomas Childrey died in 1407, leaving as co-heirs his daughter Elizabeth wife of John Kingston, and his granddaughter Elizabeth afterwards wife of William Darell, daughter of Joan and Thomas Calston, (fn. 50) but in 1428 the manor was held by William Fynderne. (fn. 51)
Soon after the manor passed to Elizabeth Kingston, and she died seised of it in 1462, when, as her son Sir Thomas Kingston was already dead, her heir was his son Thomas. (fn. 52) Thomas had three children, John, Margaret Gorffyn and Katherine Mallory. John died during the life of his father, leaving three children, John, Nicholas and Mary, and when Thomas died in 1507 his grandson John was his heir. (fn. 53) John had livery of this manor in 1511, (fn. 54) and in 1514 con veyed it to trustees in favour of himself and his wife Susanna, and died in the same year, when the manor passed to his brother Nicholas. (fn. 55) Nicholas died 4 September 1515, and the manor passed to his sister Mary, wife of Sir Thomas Lisle, subject to the life interest of Susanna. (fn. 56)
Mary Lisle died at Thruxton in Hampshire in 1539, leaving no issue, and her sister-in-law Susanna died in 1540, after which Sir Thomas held the manor until his death in 1542. As Mary was the last of the issue of John Kingston the manor passed at the death of her husband to the representatives of her aunts, viz., William the son of Margaret Gorffyn, Margery the elder daughter of Katherine Mallory and wife of John Cope, and the two daughters of Katherine's younger daughter Dorothy, Katherine wife of Thomas Andrews and Margaret wife of Thomas Boughton. (fn. 57)
These co-heirs made a partition of the estates inherited from Lady Lisle in 1543, and the manor of South Fawley fell to the share of John Cope and Margery, while a certain rent from it fell to Thomas Boughton and Margaret. (fn. 58) Early in 1543 John Cope settled a rent from the manor upon his wife Margery, (fn. 59) and later, having been knighted, he with his son George Cope purchased the share of Thomas Boughton (fn. 60) and sold the whole manor in 1553 to Nicholas Radishe (fn. 61) of Binfield. He was succeeded about 1558 (fn. 62) by his son Nicholas, (fn. 63) who sold this manor in 1594 to Francis Moore, (fn. 64) son of Edward Moore of East Ilsley. Francis was knighted on 17 March 1616, and was M.P. for Boroughbridge, Yorkshire, in 1588–9 and for Reading in 1597–8, 1601, 1604–11 and 1614. (fn. 65) He obtained a grant of free warren in 1620 (fn. 66) and died seised of the manors of North and South Fawley on 21 September 1621, (fn. 67) when they passed to his widow Anne with reversion to his eldest son Francis. On Franci's death soon afterwards the reversion passed to his brother Henry, who was created a baronet 18 May 1627. (fn. 68) Sir Henry died in 1634, during his mother's lifetime. (fn. 69) His son Henry who succeeded obtained in 1687 a grant of two fairs at North Fawley, one on 1 November and the other on 23 April, each to last for three days. (fn. 70) He seems to have died soon afterwards, his will being proved in 1690. (fn. 71) His eldest son Francis having died during his lifetime, Sir Henry Moore was succeeded by his grandson Sir Richard Francis Moore, who was holding these manors in 1707 (fn. 72) and died in 1737. His son Sir Richard Moore died unmarried in 1738, when he was followed by his brother Sir John, (fn. 73) who sold the manors in 1765 to Arthur Vansittart of Shottesbrook. He had purchased them on behalf of his brother Henry, to whom he conveyed them in the same year. (fn. 74)
Henry Vansittart, by his will dated 1769 and proved 1772, bequeathed these manors to trustees to dispose of them for the use of his wife and children. The trustees conveyed them in 1777 to George Vansittart, (fn. 75) who seems to have been a brother of the deceased, and he with Emelia, Henry's widow, mortgaged the manors 5 April 1779 to Bartholomew Tipping (fn. 76) of Woolley Park in the parish of Chaddleworth. In 1787 George finally sold the manors to Bartholomew. (fn. 77) They have since formed part of the Woolley estate (fn. 78) (q.v.), and are now held by Mr. Philip Musgrave Neeld Wroughton.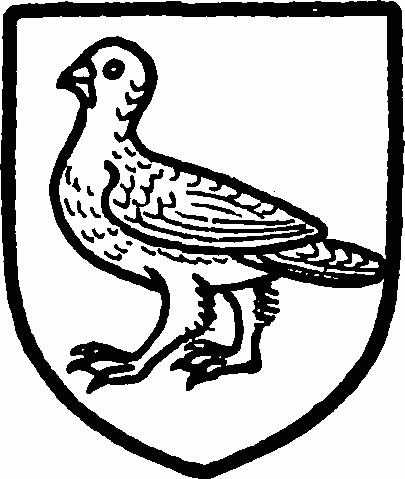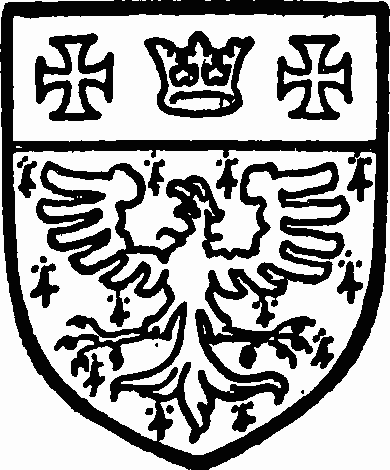 The manor of WHATCOMBE (Watecumbe, xi–xiii cent.) was held in alod of King Edward the Confessor by Seward, but by 1086 it had passed to Geoffrey de Mandeville. (fn. 79) He shortly afterwards granted it as 'the land of Edward called Watecumba' to his newly-founded priory of Hurley, (fn. 80) to which it was confirmed by Henry II. (fn. 81) Ailward, the prior's bailiff, was in charge here in 1166–7 and 1167–8, (fn. 82) but by the middle of the next century the manor had been granted to Bartholomew Peche, who paid for it a rent of 1d. to the prior. (fn. 83) The Priors of Hurley held the overlordship until 1275–6 or later, the priory being then a cell of the abbey of Westminister, (fn. 84) but no further mention of their overlordship has been found. In 1508 the manor is returned as held of the duchy of Lancaster. (fn. 85)
After the death of Bartholomew Peche the manor seems to have passed to Herbert Peche, who was perhaps his son. Herbert died seised of Whatcombe in 1272, leaving a son Bartholomew, (fn. 86) but Herbert's widow Lucy held it in dower. (fn. 87) Bartholomew predeceased his mother in 1282–3, and his son Bartholomew succeeded on Lucy's death. (fn. 88) He paid 100s. in 1312 for three years' respite from taking knighthood, but had been knighted before 1316, when he presented to the church of Whatcombe. (fn. 89)
His son Sir John, who succeeded before 1328, (fn. 90) conveyed the manor in 1349 to Thomas de Coleshill and others, (fn. 91) who agreed in 1350 to reconvey it on the occasion of the marriage of John son of the said Sir John Peche to Lady Isabel Montbocher, daughter of Sir Richard de Willoughby, if the said Sir Richard would pay down a sum of 1,200 marks. In 1352 (fn. 92) the younger John Peche sold the manor to Sir Hugh de Berwyk. (fn. 93)
Sir Hugh died in 1403 and Gille his wife late in December 1407; their son and heir Hugh had died early in November the same year, leaving as his heir his brother Thomas. (fn. 94) Thomas granted the manor in 1409 and 1415 to trustees, who in 1416 gave it to Margaret wife of Ralph Boteler, sister and heir of Thomas de Berwyk. (fn. 95) It would seem that Margaret afterwards married William Haute, for in 1425 the manor was settled on William and his wife Margaret. (fn. 96) It had reverted to the Botelers before 1456, when John Boteler, who may have been son or grandson of Ralph, (fn. 97) presented to the living. (fn. 98) In 1458–9 he and his wife sold the manor to John Norreys. (fn. 99)
John Norreys of Yattendon died 1 September 1466 (fn. 100) and was succeeded by his son Sir William Norreys, who presented to the living in 1467 and again in 1469. Between that date and 1500 he seems to have sold the manor to John Isbury, who granted it in 1502 to the chantry of the Holy Trinity which he was founding at Lambourn. (fn. 101) This grant was confirmed by the king in 1508. (fn. 102) The chantry came to the Crown at the Dissolution. Whatcombe Manor had been leased in 1537 for forty-five years to Thomas and Margaret Gest at a yearly rent of £8 13s. 4d. (fn. 103) It was valued 17 November 1557 for sale to Roger Young, by whom it was purchased for £225 6s. 8d. (fn. 104)
Roger Young of Basildon granted to his eldest son William an annuity of £16 out of this manor in 1582, and two days later granted the manor, subject to this annuity, to his second son Roger, who succeeded on the death of his father in 1589. (fn. 105) With his wife Christina Roger conveyed this manor to trustees in 1600 (fn. 106) and died before 1639, leaving a son William, who in that year received the manor from the surviving trustee. He mortgaged it to Henry Barker, but redeemed it in 1657 and settled it in 1666 on himself and his wife Mary and his eldest son William, with remainder to his third son Charles. He died before 1698, when his son William seems also to have been dead, without leaving issue, for Charles Young then settled the manor on himself and his wife Gertrude, with remainder to his four sons, William, Charles, Francis and Anthony, in succession, subject to a certain life interest held by their uncle Roger. Charles Young died between 1705 and 1715, (fn. 107) when his widow Gertrude was returned in a list of recusants, together with her sons William and Charles. (fn. 108) William mortgaged the manor in 1730 to Bartholomew Tipping of Woolley Park, (fn. 109) and in 1742 he, with the consent of Bartholomew Tipping, transferred the mortgage to John Stirling to hold in trust for Dame Anne Scroggs. (fn. 110) He died before 1763, when Charles Young, described as a wine merchant of Southampton and eldest son of William and Mary Young, re-mortgaged the manor to John Stirling. (fn. 111) On Charles's death, unmarried and intestate, 9 September 1782, letters of administration were granted to his only surviving sister Elizabeth. By her will proved in 1788 she bequeathed the manor of Whatcombe to her kinsman John Hyde of Marlborough. (fn. 112)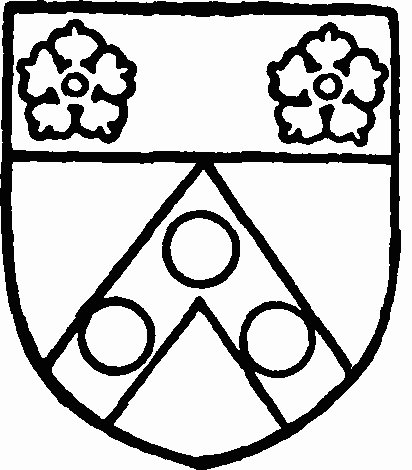 John Hyde mortgaged the manor in 1817 to John Benbow and died in 1819. His heir Charles Hyde sold it in 1820 to John Benbow, who conveyed it 7 July 1821 to Mrs. Wroughton. (fn. 113) She was the daughter of John Chardin Musgrave, Provost of Oriel College, Oxford, by Catherine only daughter of Bartholomew Tipping of Woolley Park. She had inherited the manor of Woolley from her uncle Bartholomew Tipping the younger in 1798, and had previously married the Rev. Philip Wroughton. From Mrs. Wroughton the manor has descended with the manor of Woolley (q.v.) to her great-grandson Mr. Philip Musgrave Neeld Wroughton, its present possessor.
Church
The church of ST. MARY replaces an older structure which stood further to the east, the graveyard of which remains. The new church was erected in 1865–6 and the old building was taken down in the latter year. No record of its plan or appearance seems to have been kept, but some fragments which have been used in the new structure show that some parts, at least, were of late 12th or early 13th-century date.
The new church, which was consecrated 12 April 1866, was designed by George Edmund Street, and consists of an apsidal chancel, nave, north and south aisles, south porch, and south-east tower with short pyramidal roof in the angle of the aisle and chancel. There is also a vestry on the north side of the chancel. The middle arch on the south side is said to be the chancel arch of the old church, (fn. 114) and the capitals of the two western responds are also from the old building. They are semicircular in plan with half-octagonal moulded abaci, the necks being carved with conventional foliage, in which in one instance a small nail-head ornament occurs. Two stoups, one circular and the other square-to-circular in plan, probably of 12th-century date, (fn. 115) are preserved at the west end of the church, together with a 13th-century fragment, apparently the moulded mid-band of a triple shaft.
The font and pulpit are both modern.
In the south aisle is a brass representing a woman kneeling at a prayer desk with her son behind, formerly on a monument in the chancel of the old church, erected by Humphrey Gunter, gent., to the memory of his wife Mary, daughter of Thomas Creswell, who died in 1621. The brass bears a rhyming inscription and the arms of Gunter impaling Creswell. (fn. 116) There is also an inscribed stone to Mary Beverley, who died in 1658, aged eighty.
The tower contains two bells, one of pre-Reformation date, with the inscription in Gothic characters 'Sancte Toma or,' and the other cast in 1811 by James Wells of Aldbourne.
The plate consists of asilver-gilt chalice of 1888 and a plated cup, paten and salver, all without inscription. In a glass case in the church are preserved a pewter cup and flagon, the former inscribed 'Mr. Thomas Franklin, Mr. Thomas Palmer Churchwardens of Fawley 1746.' The flagon was found by a former vicar doing duty in the village as a scoop in a hog-tub. (fn. 117)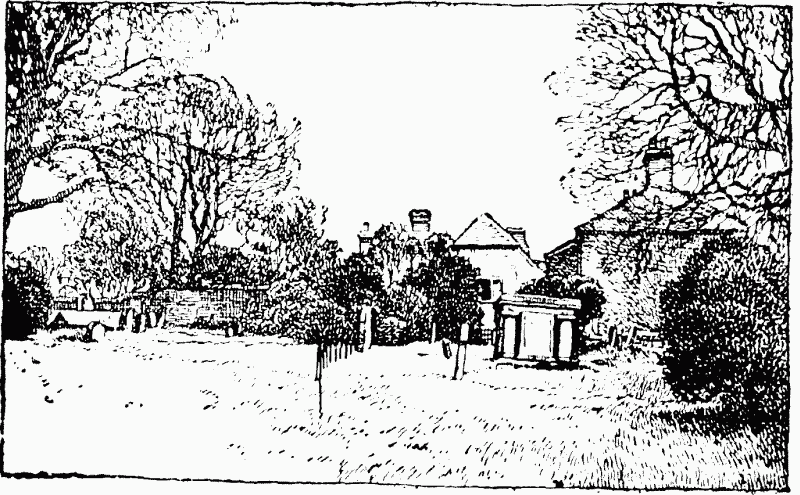 The registers before 1812 are as follows: ( ) baptisms from February 1540 to January 1782, marriages from November 1545 to April 1750 and burials from October 1550 to September 1782; (ii) baptisms from December 1782 to October 1812 and burials from August 1784 to March 1812; (iii) marriages from May 1754 to December 1814. The churchwardens' accounts begin in 1771 and are continued in one volume down to 1902. (fn. 118)
Advowson
The church of Fawley, with the tithes of the whole parish, seem to have formed part of the original grant to the nuns of Amesbury, for they are mentioned in the charter of 1179 (fn. 119) as well as in those of 1199 (fn. 120) and 1270. (fn. 121) The church was probably appropriated to the nuns at an early date, certainly before 1291, when the prioress was rector of the church, which was valued at £2 10s. (fn. 122) In 1535 the farm of the rectory was worth £8. (fn. 123)
The rectory and the advowson of the vicarage were granted with the manor to Richard Bridges and John Knight, (fn. 124) and they have since descended with the manor.
As has been said, Whatcombe originally formed a distinct parish, and in the 12th century there was a church here which was confirmed by Henry II to the priory of Hurley. (fn. 125) The advowson followed the descent of the manor, (fn. 126) being granted with it to the chantry of Lambourn.
In 1507 the church or chapel of Whatcombe was appropriated to the chantry. (fn. 127) After the Dissolution the rectory probably became annexed to that of Fawley, (fn. 128) for the tithes of Whatcombe were sold in 1606 with the rectory of Great Fawley by Sir George Browne to Francis Moore. (fn. 129)
What happened to the church afterwards is uncertain, for no further reference to it has been found. Entries for Whatcombe from 1596 are found in the Fawley registers, and Whatcombe is now considered a part of the parish of Fawley.
There are no charities for this parish other than the right to send one boy to the school at Chaddleworth founded by the will of William Saunders, which right has not been exercised since the establishment of the National school in 1863.