Pages 183-200
A History of the County of Berkshire: Volume 4. Originally published by Victoria County History, London, 1924.
This free content was digitised by double rekeying. All rights reserved.
HUNGERFORD with EDDINGTON, HIDDEN and SANDON FEE
Hungreford (xii cent.); Hungirford (xiii cent.).
The parish of Hungerford lies at the south-west corner of the county, and some portions of it—North Standen, South Standen and Charnham Street—were formerly in Wiltshire, but were transferred to the administrative county of Berkshire in 1895. (fn. 1) In 1894 the tithing of Leverton and Calcot, which, though in the Berkshire hundred of Kintbury Eagle, was in the Wiltshire parish of Chilton Foliat, was included in the civil parish of Hungerford, though it remains in Chilton for ecclesiastical purposes. (fn. 2)
The parish was formerly divided into four tithings: Hungerford or Town, Sandon Fee, Eddington with Hidden and Newtown, and Charnham Street. It contains 6,729 acres, of which 3,387 are arable, 1,403 permanent grass and 721 woods and plantations. (fn. 3) The chief crops are wheat, barley, and oats, and there are extensive water meadows. All the land south of the Kennet was formerly included in Savernake Forest.
The highest land is in the north and south, where heights of 500 ft. above the ordnance datum are reached. From these points the land falls to the Kennet Valley. The Rivers Dun and Kennet meet below the town, and the parish is drained by these streams and the Shalbourne Brook, which enters the Dun above the town (fn. 4); the south-east part of the parish drains into a brook, which, rising at Inkpen, disappears near Hungerford Park. The parish was inclosed under an Act of 1810–11, the award being dated 16 June 1820. (fn. 5)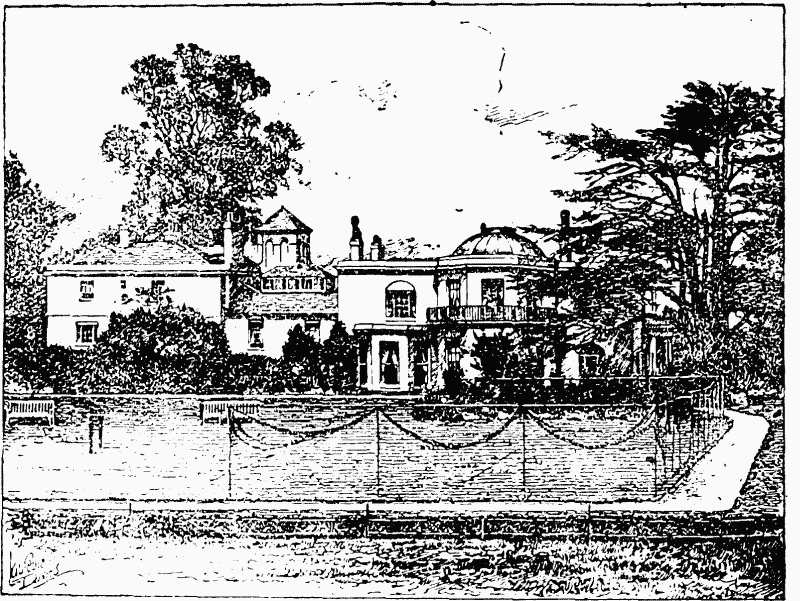 The town lies on the main road from Salisbury to Oxford, to the south of the River Dun, while a part known as Charnham Street lies between the Dun and the Kennet, along the high road from London to Bath. The Oxford road known in the town as High Street is the principal street, and is continued north of the Kennet and Avon Canal as Bridge Street. The town is grouped about these two streets, the town hall and corn exchange being in High Street. The church and vicarage are in the west of the town, near the canal, and in the east is the Hungerford and Ramsbury union workhouse. There are two breweries and some ironworks, and a trout farm just below the town. North of the Kennet lies the suburb of Eddington, on the roads leading towards London and Oxford. The Great Western railway line from Reading to Devizes, opened on 21 December 1847, runs through the parish with a station here, and the Kennet and Avon Canal, opened early in 1811, runs parallel to it.
Hungerford Park is the property of Mr. H. J. Walmesley; the Priory is the residence of Mr. G. E. Platt; Eddington House, of Mr. E. R. Portal, and Newtown Lodge, of Capt. A. C. Burmester; Chilton Lodge, the residence of the Hon. John Hubert Ward, is situated in a large park, part of which is in Chilton Foliat.
The remains of North Standen chapel, which are now incorporated with a barn standing to the northeast of a farm-house, are of 13th-century date, and consist of the north, south, and west walls of the building. The east wall has gone, but the structure, which measures internally 32 ft. 6 in. by 17 ft. 6 in., appears to comprise the full extent of the nave, the east ends of both side walls showing quoins at the external angles. Whether there was originally a chancel cannot now be stated, but probably the building was a plain rectangle. The walls are 3 ft. thick and of flint rubble with stone dressings and stand 14 ft. in height to the wall-plate inside. The ground has been raised outside some 2 ft. or 3 ft. and the south wall leans outward about 5 in. There is a lancet window in each of the three walls, all with rebated and chamfered jambs and heads, but without hood moulds. The windows are high up in the walls, the sills being 8 ft. above the floor, (fn. 6) and there is a later squareheaded doorway in the south wall to the west of the window, now built up. The west gable is gone, the space between the wall and roof being boarded up at the end, and the thatched roof is carried down on either side of the chapel walls over abutting wooden buildings. There is also a wooden building against the west wall, and eastward the barn is continued to a total length of 88 ft. Nothing of the chapel can, therefore, be seen from the outside. An old flint and brick foundation extending eastward of the chapel walls is apparently of late date. The roof is modern, though old materials have been used in its construction, possibly from a former house near or on the site of the present farm. The farm-house itself seems to belong to three different periods, a flint and brick chimney near the east end, with three square shafts set diagonally, being apparently of 16th-century date, and a low wing to the east of this possibly of the same age. To the west a brick wing facing south with end gables was afterwards added, (fn. 7) and a north block was erected in 1795, a stone over the doorway bearing that date together with the initials R.P. The north block, now the principal front of the house, is a welldesigned two-story brick building with red-tiled roof hipped at the ends. Some distance to the south of the house is said to be the site of a former building. (fn. 8) In the garden in front of the north block is an 18thcentury sundial by Hicks of Newbury.
In 1672 the house of Daniel Reade was licensed for Presbyterian worship, (fn. 9) and Robert Rogers of Hungerford, clerk, was fined £20 in 1673 for preaching twice at conventicles at Aldbourne. (fn. 10) Benjamin Robinson, a Presbyterian minister here from 1693 to 1700, set up a school which afterwards developed into an academy for training ministers (fn. 11); he was summoned to appear before Gilbert Burnet, Bishop of Salisbury, before whom he defended his action, thereby winning the bishop's friendship. (fn. 12) A Wesleyan chapel was erected in Church Street early in the 19th century and was enlarged in 1807, but was replaced in 1869 by a handsomer building in Charnham Street. The Church Street premises were then used for a day and Sunday school. A Congregational chapel was built in 1806 (fn. 13) at the back of the present chapel, which was erected in 1840; the original building is used as a Sunday school, and an additional room was added recently in memory of the Rev. W. H. Summers, the resident pastor here from 1901 to 1906. The Primitive Methodist chapel was founded in 1830, when it formed part of the Shefford mission; the present chapel was built in 1864, and it became the centre of a circuit in 1869. A Sunday school was added in 1907.
There is a barrow in a copse a quarter of a mile south of North Hidden Farm, in Eddington, at a spot known now and in 1677 as Barrow Hill; it has not been explored.
It has been stated that Hyngwar the Dane, the brother of Hubba, was drowned while crossing the river here and that the town took its name from that event. (fn. 14) The first mention of this accident occurs more than 200 years after it is supposed to have happened, and the story has all the appearance of an eponymous myth. (fn. 15)
King Edward III passed through the town in 1331 and again early in the next year. (fn. 16) During the Civil War Lord Essex with his army passed the night of 10 June 1644 at Hungerford, (fn. 17) and on 5 October the same year the cavalry of the Earl of Manchester was quartered here, though it was removed to Salisbury a few days later (fn. 18); on November 18 the greater part of the king's forces arrived here on their way to Abingdon. (fn. 19) The cavalry raised in Hampshire for the Parliament were collected here on 4 September 1651, when they were ordered to join Cromwell at Worcester. (fn. 20)
Thomas Hayward, the editor of the British Muse, was an attorney-at-law here and died about 1779. William Greatrakes, who was believed to be connected with the authorship of the Letters of Junius, died at the Bear Inn here 2 August 1781 on his way from Bristol to London, and was buried in Hungerford churchyard. (fn. 21) Charles James Blasius Williams the physician was born in 1805 at Hungerford Almshouse, of which his father was warden. (fn. 22)
Borough
There can be little doubt that Hungerford was originally part of the royal manor of Kintbury, (fn. 23) and as such was ancient demesne of the Crown. (fn. 24) Though the town is not mentioned in the Domesday Survey, it grew up within a century of that date, for the men of Hungerford were farming their town from 1173 to 1175. (fn. 25) Simon de Montfort is said to have granted to the free inhabitants of Hungerford herbage and pannage in his wood of Bauteley, but this charter, if it ever existed, has been lost. (fn. 26) John of Gaunt granted to the townsmen the right of fishing in the manorial waters. In 1241 Hungerford is called a borough, and it appeared at the assizes by a bailiff and twelve jurors. (fn. 27) The town and borough were included in the grant of the manor to Sir Walter Lord Hungerford in 1446. (fn. 28)
In 1568–9 the tenants and inhabitants filed a bill in the duchy court against Brian Gunter respecting the rights of pasture in Freemen's Marsh, and this action seems to have raised the whole question of the status of the inhabitants. (fn. 29) In the course of the suit it was found that certain of the town documents were missing and this led to further action in 1573. (fn. 30) The inhabitants of the town alleged that William Butler, who had been constable in 1572, and John Lovelake had fraudulently disposed of John of Gaunt's charter and other valuable documents. (fn. 31) They also complained in 1574 that John Hall, farmer of the vicarage of Kintbury, claimed the bailiwick of the town and intended to infringe their ancient rights and privileges. These rights, they said, consisted of the power of the freeholders and inhabitants to elect a jury at their Hocktide court, and a constable, who executed the office of coroner, feodary, escheator, and clerk of the market. (fn. 32) The burgesses were non-suited with regard to their action about the missing charters, as it did not appear to the court that they were a corporate body able to sue, nor had it been proved that any charters had been taken or embezzled, and in any case no injury had been proved. (fn. 33) The queen, however, in 1574 gave an order that the inhabitants should have their ancient rights, (fn. 34) though she was careful not to specify what these were.
The attorney-general of the duchy, having thus discovered that the rights claimed were supported only by prescription and that no charters were in existence, filed an information in 1579 against John Youll and other burgesses for usurping certain liberties in the manor and town, including the profits of the Hocktide court, the manorial profits from the commons and meadows, the tolls of the markets and fairs and the fishing. (fn. 35) This information appears, however, to have been dropped, for in 1582 the inhabitants placed on record their ancient customs.
About 1600 a memorial was drafted asking for a charter of incorporation, but this appears not to have been forwarded, (fn. 36) and on 27 May 1612 John Lucas and others purchased all the rights in dispute, namely, the borough or manor of Hungerford, with rents, pleas and perquisites of the borough court and the fishery from John Eldred and William Whitmore, who had purchased them from the duchy of Lancaster 2 March previously. (fn. 37) All these rights were conveyed by Lucas and the others in 1613 to William Elgar of Elcot in Kintbury and Anthony Field, who the following day enfeoffed the Right Hon. Sir Thomas Parry, chancellor of the duchy of Lancaster, Sir Francis Knollys, John Worrall, clerk, John Lucas, Robert Field, Thomas Carpenter, Ralph Mackerell, Thomas Sheaf, clerk, and Erasmus Webb, clerk, prebendary of Windsor, in trust for the benefit of all the inhabitants, except the tenants of the Dean and Chapter of Windsor.
This settlement was not, however, considered satisfactory, and legal proceedings followed, but in 1617 Sir Francis Knollys, Thomas Sheaf, D.D., John Worrall, clerk, John Lucas and Robert Field conveyed the estate to fourteen trustees for the inhabitants of the borough. (fn. 38) The estate is still held in trust by feoffees, six being appointed from time to time when that number of vacancies occurs.
The actual government of the borough is in the hands of the Hock-tide jury, consisting of twenty to twenty-four persons selected by the commoners, who form the Hock-tide court. The principal officer is the constable, who is ex officio coroner of the town and manor.
The ancient ceremonies at Hock-tide are still performed at Hungerford. The Hock-tide jury are chosen by lot on Easter Tuesday from among the commoners in the presence of such burgesses as choose to be present; the jury thus selected are summoned during the same week to attend the court. On Friday the 'Macaroni supper' is held at the 'John of Gaunt' or 'Duke of Lancaster's Arms,' which is town property, and before supper the constable receives the rents. On Tuesday, known as Hock Tuesday, Hockney Day or Tutti Day, the jury assemble in the town hall, formerly at eight o'clock, but now at nine, though at eight the horn is blown from the window of the town hall. Shortly before nine o'clock the bell-man or assistant bailiff perambulates the town, ringing his bell and crying, 'Oyez! Oyez! Oyez! All ye commoners of the borough of Hungerford are requested to attend at your courthouse at nine o'clock this morning on pain of being fined. God save the king!' The assistant bailiff is supplied every alternate year with a new official dress consisting of a grey coat with scarlet facings and brass buttons and a tall hat with a gold band; the commoners who do not wish to attend pay the 'commoners' penny' to him as he passes.
The court assembles at nine o'clock and the constable takes his seat in a carved ebony chair, once called John-o'-Gaunt's chair. The jury of twentyfour is summoned, a foreman selected, and the jury empanelled and sworn. Then the town clerk or steward, called formerly the seneschal, reads the 'Ancient Customs' and recites the provisions of John of Gaunt's grant. A list of free-suitors is then read, and the assistant bailiff again rings his bell, proclaiming from the door, 'All ye commoners of the borough of Hungerford, draw forward and answer to your names, or you will be fined.' The list of the commoners is then read and fines received on behalf of absentees. After the constable has submitted the accounts the court proceeds to elect the officers for the year: the constable, a portreeve who collects the quit-rents, a bailiff who collects the market tolls, three water-bailiffs, three overseers of the Common Port Down, a hay ward and three keepers of the keys of the common coffer, two of the four tithing-men (for these are elected for two years) and two ale-tasters; the two 'searchers and sealers of leather' and two 'tasters of flesh and fish' are now no longer appointed. The town clerk then reads the various presentments of the jury and an opportunity is given to the commoners to propose new by-laws or to ventilate grievances.
Meanwhile two of the tithing-men, known as tutti-men, start out round the town. Earlier in the day they have called at the constable's house for the 'tutti poles,' long staves bearing traces of faded colour and gilding, decorated for the day with long streamers of pale blue ribbon and bouquets of hothouse flowers. Armed with these, and accompanied by a man bearing a basket of oranges, they visit the schools and ask for a half-holiday, distributing oranges to the children and later to the old people at the workhouse. In former days they collected the headpenny from every male over twelve years of age, but this custom has been discontinued; nevertheless, they expect to receive a coin of the realm from each householder wherewith to defray the cost of the oranges. The tithing-men were considered to have the right to kiss every lady they met in each house visited, and to each so honoured they handed an orange affixed by a spike to the end of the tutti pole; this part of the ceremony appears now to be falling into disuse.
After the court the constable presides at a luncheon held at the 'Three Swans,' after which oranges and hot coppers are thrown to the children in the street; the party then drink 'ye ancient Plantagenet punch,' and new comers or 'colts' are shod by having nails driven into their shoes, while they are expected to pay their footing by contributing to the cost of the punch.
On the following Friday the court of the manor of Sandon Fee is held at nine o'clock; the court elects two tithing-men, a hayward and two overseers of the Freemen's Marsh. The resident roll of the fee is still kept up and the head-penny exacted.
The court baron is then held in the town hall, when the newly-elected officers are sworn in and the tutti-men for the next year appointed by the constable. In the evening the banquet takes place, when the constable presides, seated in the ancient chair with the horn suspended over his head from the two tutti poles. At midnight the constable proposes 'The immortal memory of John of Gaunt,' the company sing 'Auld Lang Syne' and 'God save the King,' and the horn is blown as the constable leaves the building. Outside a chair is in readiness in which he takes his seat, and with the horn blown before him and the officials attending him he is thus escorted home, where his wife is expected to provide a 'coffee breakfast' for the party. In former days the constable's lady used to send out cheese cakes, but this custom has long been discontinued. (fn. 39)
The town possesses two horns which are used on the occasion of the Hock-tide ceremonies. One of these is supposed to have been given by John of Gaunt, who gave a similar one to the town of Tutbury, and this is inscribed with the word 'Hungerford,' partly defaced, and another word which has been variously read 'actel' or 'astel.' The other horn seems to have been given later by one of the constables, for it bears the inscription, 'Jehosophat Lucas was constable, 1634,' while along the side of the horn runs a further inscription: 'John. a. Gaun . did . give . and . grant . the . Riall . Fishing . to . Hvngerford . towne . from . Eldren . Stub . to . Irish . Stil . exepting . som . several . Mil . Povnd.' (fn. 40) This Jehosaphat Lucas seems to have been related to 'the John Lucas who was one of the original feoffees of the manor in 1617. (fn. 41) It was returned in 1543 that the town hall was ruinous and utterly decayed. (fn. 42) The site of the present town hall and corn exchange was acquired by the feoffees by exchange (fn. 43) and the buildings were erected in 1870.
There was a market at Hungerford in 1296, when the tolls belonged to the Earl of Lancaster, (fn. 44) and a fair is mentioned in 1361. (fn. 45) In 1487 John Gunter made a return of the profits derived from the manor, when the townsmen alleged that they were excused by charter from paying anything to the Crown on account of the market tolls. (fn. 46) The tolls of the fair and market passed with the manor to the town feoffees. (fn. 47) In 1792 the market day was Wednesday, and fairs were held on the last Wednesday in April and on 10 August and statute fairs on the Mondays before and after Michaelmas. (fn. 48) Before 1888 the date of the August fair had been altered to 17 August and the statute fairs were then held on the Wednesdays before and after 11 October. (fn. 49) At the present day the weekly market is held on Wednesdays, a fair for cattle on the last Wednesday in April, for wool the last week in June and for sheep on 17 August; two statute fairs are held on the Wednesday before and the Wednesday after Old Michaelmas Day.
The Bell Inn dates back to 1494, when Richard Choke died seised of it. (fn. 50) The Bear Inn is also old, and was held by Robert Braybon in 1537, when three highwaymen stopped there who were accused of robbing John Floure, a clothier, between Bagshot and Windsor Park. (fn. 51) This inn was attached to the manor of Chilton Foliat, and with that manor was granted in January 1540 to Anne of Cleves, and in the following year to Katherine Parr. (fn. 52) It was granted in 1548–9 to Sir Edward Darell of Littlecote. (fn. 53) Edward Woodyore died seised of it 8 December 1615, bequeathing it by his will dated 5 December that year to his nephew Richard Woodyore, then aged thirty. (fn. 54) It was at the Bear Inn that the commissioners of James II met the Prince of Orange on 8 December 1688 as the latter was on his way to London. (fn. 55) The 'White Hart' is mentioned in 1686. (fn. 56)
Manors
HUNGERFORD, though it does not appear in the Domesday Survey, certainly existed under that name at the beginning of the 12th century, (fn. 57) and was probably separated from Kintbury before the middle of the century, when Robert Earl of Leicester gave land in the soke of Hungerford to the nuns of Fontevrault. (fn. 58) Robert was succeeded in 1168 by a son Robert, surnamed Blanchmains, who is thought to have been a leper; he married Parnel, said to be daughter and co-heir of Hugh de Grentmesnil. (fn. 59) In 1173 he took the part of Prince Henry against Henry II and was taken prisoner; his lands were for a time confiscated (fn. 60) and seem to have been let to farm by the Crown, for in 1172–3 the sheriff rendered account in respect of them. The following year the men of Hungerford owed 26s. 8d. for the farm of the township, and again the same sum in 1174–5, (fn. 61) but Robert was restored in 1177. (fn. 62) He set out for the Holy Land in 1190 and died on the voyage. His son Robert, who succeeded, was surnamed Fitz Parnel from his mother. He died childless in 1204, (fn. 63) and his widow seems to have held this manor in dower until her death, which occurred before 1208, for in 1205 she received permission to sell timber from her estates here. (fn. 64)
At Robert's death the reversion of this estate passed to his nephew Simon de Montfort, the son of Simon de Montfort Count of Evreux, and Amicia, Robert's sister and co-heir. (fn. 65) For some reason he was unable to take possession of his estates at once, and they were held in 1205, apparently on his behalf, by his uncle Saher de Quincey. (fn. 66) Simon was confirmed as Earl of Leicester in 1207, (fn. 67) and then took possession of the estates attached to the earldom; he was deprived of them in the same year, (fn. 68) but they were restored to him in 1215. He was succeeded in 1218 by his son Amauri, who resigned the earldom and estates in June 1232 to his younger brother Simon, (fn. 69) who exchanged this manor with the king for other lands early in 1265. (fn. 70)
The king granted it on 16 May 1265 to his son Edward to hold during his pleasure, (fn. 71) but later in the same year he seems to have granted it to his younger son, Edmund Crouchback, whom he created Earl of Leicester 26 October 1265 and Earl of Lancaster in 1267. (fn. 72) Edmund died in 1296, when the manor passed to his son Thomas (fn. 73) Earl of Lancaster, Leicester and Derby. He was holding it in 1316, (fn. 74) and was pardoned on 22 October 1318 for all felonies and trespasses committed before 7 August that year, as were two of his servants, men of this town. (fn. 75) Thomas died attainted in 1322, (fn. 76) and the profits from the manor were granted by the king in that year to Alice his widow, as they had been assigned to her as dower at the time of her marriage (fn. 77); she seems to have held them until her death in 1348. This manor, subject to the life interest of Alice, passed to Thomas's brother Henry, (fn. 78) who had been created Earl of Leicester in 1324 and became Earl of Lancaster on the reversal of his brother's attainder in 1327. He was succeeded in 1345 by his son Henry, who was created Duke of Lancaster in 1351. Henry married Isabel daughter of Henry Lord Beaumont, (fn. 79) and died seised of this manor in 1361, leaving as co-heirs two daughters Blanche the wife of John of Gaunt, and Maud, married successively to Ralph son and heir of Ralph Lord Stafford and William the Mad, Count of Hainault and Duke of Bavaria. (fn. 80) This manor and others in this neighbourhood were assigned to Maud, (fn. 81) but she died childless on 10 April 1362, when the manor passed to her sister. (fn. 82)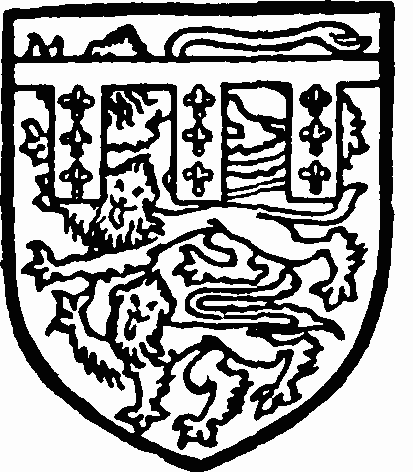 John of Gaunt and his wife received licence in 1366 to place this and other manors in settlement, (fn. 83) and he died on 3 February 1399, leaving a son Henry, who ascended the throne on 30 September 1399 as King Henry IV. The manor thus came to the Crown and formed part of the duchy of Lancaster.
King Henry IV leased it about 1406 to William Golding, (fn. 84) and in 1415 his son Henry V granted it to trustees before starting on his expedition to France. (fn. 85) King Henry VI in 1437 granted to Humphrey Duke of Gloucester for life £326 5s. 4d. from this and other manors. (fn. 86) In 1446 he granted the lordship, manor, borough and park to Sir Walter Hungerford, to be held by fealty and a rent of 20 marks. (fn. 87)
Sir Walter Hungerford, who held many high offices and was one of the executors of the will of Henry V, (fn. 88) was summoned to Parliament as Lord Hungerford on 7 January 1426. (fn. 89) He died seised of this manor on 9 August 1449, when his son Robert succeeded. (fn. 90) Robert married Margaret daughter and heir of William Lord Botreaux and died on 14 May 1459, when the title passed to his son Robert. (fn. 91) Robert third Lord Hungerford married Eleanor daughter and heiress of Sir William de Moleyns, in whose right he became Lord de Moleyns. He was beheaded in March 1464, attainted and his lands forfeited, (fn. 92) so that this manor reverted to the Crown. (fn. 93)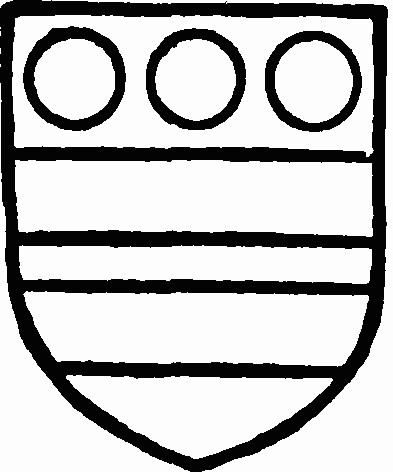 King Edward IV seems to have granted the manor to Elizabeth, his consort, for life. (fn. 94) It was granted on 25 July 1483 by King Richard III to his kinsman John Howard, (fn. 95) who had been created Duke of Norfolk on 28 June that year and was slain at Bosworth on 22 August 1485 and attainted 7 November following. (fn. 96) The manor thus again returned to the Crown and was granted in 1548–9 by King Edward VI to his uncle, Edward Seymour Duke of Somerset, Lord Protector of the Realm. (fn. 97) He was beheaded on 22 January 1552 and attainted, and all his honours were forfeited, (fn. 98) and Hungerford again returned to the Crown.
Various surveys of the manor were made between this date (fn. 99) and 1612, when it was granted to John Eldred and William Whitmore. (fn. 100) From this time the manor followed the descent of the borough (fn. 101) (q.v.).
Simon de Montfort Earl of Leicester received licence on 3 May 1246 to inclose with a ditch and hedge his wood of Bauteley, in this manor, notwithstanding that it was within the limits of the forest of Savernake. (fn. 102) This 'Bauteley Wood' seems to be the 'Batele' mentioned among the bounds of the forest of Berkshire in 1221, when a green road ran thence to Foxcot, (fn. 103) and in 1485 in the bounds of Savernake, among which is 'the green way between Foxle and Baldele.' (fn. 104) The park is referred to in 1296, (fn. 105) and was broken into in 1342 and again in 1346, when some deer were carried away. (fn. 106) It was granted with the manor in 1446 to Sir Walter Hungerford, (fn. 107) and he died seised of it in 1449. (fn. 108) It is referred to in a survey of the manor in 1543, (fn. 109) and was granted to the Duke of Somerset in 1548–9. (fn. 110) The custody of it was granted in 1558 to Richard Brininge, though it was transferred in the next year to Sir James Stampe. (fn. 111) In 1591 the park contained about 300 acres and was stocked with 140 deer. (fn. 112) In 1595 it was granted to Merrick and Lindley on behalf of the Earl of Essex. (fn. 113)
In the middle of the 17th century a lease of the park, which he had purchased from John Herbert, belonged to Thomas Hussey, (fn. 114) who left this lease at his death in 1657 to his wife Catherine for her life with remainder to his eldest son Thomas. (fn. 115) It has been said that in the 17th century the park belonged to the family of Boyland, but in 1707 it passed to the family of Stonehouse. (fn. 116) Francis Stonehouse of Hungerford Park died in 1738, (fn. 117) when his son Francis seems to have inherited the estate. It is said to have been sold in 1765 to Isaac Renous. (fn. 118) He afterwards became a bankrupt, and in 1769 the park was vested in trustees for the benefit of his creditors. (fn. 119) It seems to have been sold to Mr. Waters, and had passed before 1787 to Charles Dalbiac, (fn. 120) who sold it in 1796 to John Willes. (fn. 121) John Willes served as Sheriff of Berkshire in 1815, and died childless, leaving this estate to George, his nephew, fifth son of the Rev. William Shippen Willes of Astrop. George was succeeded in 1862 by his son George Shippen Willes, (fn. 122) hon. Colonel of the Berkshire Imperial Yeomanry, who sold the park in 1908 to Humphrey J. Walmesley of Inglewood House. (fn. 123)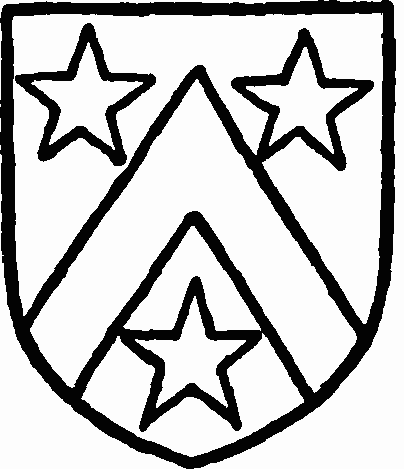 Edmund Earl of Lancaster died seised of a fishery here in 1296, (fn. 124) and this seems to have been leased with the manor to Walter Lord Hungerford before the grant of 1446, for among the Ministers' Accounts for 1432–3 is an extract from an account of John Hopgrass, Lord Hungerford's bailiff, showing the receipt of 6s. 8d. from the fishery. (fn. 125) The fishery in the river appears to have descended with the manor. (fn. 126) In 1591 it was presented that the fishery of the rivers of Hungerford appertained to the royalty of the said manor and began at Elder Stubb on the west, opposite Leverton, and continued to Irish Stile, below Kintbury, except for the mill-ponds. The Kennet was described as 'a fayre river which yeldeth store of fishe and especiallie trowtes and crevices which by some restraynte would yield Her Majesty some proffyt, where nowe it yeldeth none, in that the inhabitants pretend title therunto by usage onlye. The trout of the same river is accompted the beste troute within this land.' (fn. 127) It would seem that for many years the inhabitants had claimed the right to fish in the manorial waters, alleging permission to do so granted by John of Gaunt. This privilege, it was asserted, had been incorporated in a charter since lost, and in 1592 John Fowler, constable of the town, and two of the burgesses sued the lords of the manors of Denford and Avington for fishing in the waters opposite to their respective manors. (fn. 128) The case seems to have continued for some years, and in 1598 it was reported that in 1416–17 the toll for the fishing had been returned at 26s. 8d., that the fishing was in charge until the reign of Henry VII, and that it would be well for Her Majesty to revive the rents. It was recommended that a lease of the fishing be granted to Matthew Bacon for twenty-one years, (fn. 129) and this was done in 1598. (fn. 130) By an inquiry taken in 1610 it was found that the king held the fishing of all the waters except the mill-ponds, and that the townsmen had the right of fishing three days a week by custom and by right of a charter which witnesses had seen and heard read, but which had been purloined. (fn. 131) Eventually the fishing rights of the Crown were sold with the manor on 27 May 1612 to Eldred and Whitmore, who conveyed them to feoffees to hold on behalf of the town. (fn. 132) The fishing now belongs to the feoffees, though the Crown seems to have repudiated its grant of the fishery east of the township of Hungerford. Two water-mills belonged to the manor of Hungerford from the 13th century onwards. (fn. 133)
Part of Hungerford, which may be identified with SANDON, was held of the Earls of Leicester. In the 12th century Gilbert de Brutenoles (Briteignol, Britmoll, Brittinoles) granted land here to Ralph de Helme, (fn. 134) and in 1218 the custody of Gilbert's land in Sandon was committed to John de Netheraven. (fn. 135) Gilbert appears to have been succeeded by William de Brutenoles, (fn. 136) who held this land as a fee of Simon de Montfort in the middle of the 13th century, (fn. 137) and was still holding it in 1262–3. (fn. 138) Land in Sandon was held of Sir William de Brutenoles in 1294, (fn. 139) but this fee had passed before 1298 to Richard Fokeram, who was then holding half the vill of West Ilsley with the hamlet of Sandon. (fn. 140) A Richard Fokeram had received a grant of land at Hungerford with the manor of Ilsley about 1271 from Edmund Earl of Lancaster, and in 1278–9 conveyed meadow land in Hungerford to Richard Fokeram, jun., who was probably his son. (fn. 141) One of them may have married the heiress of Adam de Helme, for on 12 May 1281 Richard Fokeram and Alice his wife had licence to assart the wood of Helme, which was the inheritance of Alice. (fn. 142) Richard was holding Sandon in 1315, (fn. 143) and soon afterwards granted 100s. rent from his free tenants and an assart in Helme Wood to Henry le Tyeys of Chilton and Margaret his wife. (fn. 144) Richard died before 1325, when the fee was held by his son Robert. (fn. 145) Henry le Tyeys was beheaded and his lands forfeited, but the rent and assart were restored to Margaret in 1325. (fn. 146)
Meanwhile Robert Fokeram granted the reversion of the fee, after the death of Margaret, to John de Rivers, clerk, son and heir of Sir Richard de Rivers, and after the death of Margaret, which occurred in or before 1340, John obtained possession of the fee, which he released to Henry Earl of Lancaster in April 1350. (fn. 147) The Duke of Lancaster was holding it in 1428, when it was stated that a former tenant had been Thomas Abboteston, (fn. 148) and it was granted on 20 May 1446 to Sir Walter Hungerford. (fn. 149) This fee passed with the manor of Hungerford to the feoffees of the town, who now hold it.
An estate known as HELME probably originated in land held by Ralph de Helme in the 12th century, when he received from Gilbert de Brutenoles a grant of land in Sandon with liberty to have 150 sheep and fourteen cattle on his pasture, with pannage in Helme Wood. (fn. 150) Adam de Helme seems to have succeeded him, and at his death William de Brutenoles granted the marriage and wardship of his heirs to Herbert de Tanet, rector of the church of Bedwyn. (fn. 151) John de Helme was living early in the 14th century, but had died before 1318, when Margery his widow demised land at Sandon to Geoffrey King of Hungerford and Joan his wife. (fn. 152) Another John de Helme received a grant in 1349 from John le Smith of land in Sandon in exchange for land in Hungerford in the field known as Everlong, (fn. 153) and this John was living in 1357. (fn. 154) William Helme of Sandon and Agnes his wife sold this estate, by the name of the manor of Helme in the fee of Sandon, in 1419 to John Leych of Templeton, (fn. 155) while in 1457 Thomas Helme of Hungerford demised to Thomas Fawler of Leverton his pasture called Frithdown or Sandonysdowne, which belonged to the lordship of Helme. (fn. 156) Thomas Fawler granted all his estate in Hungerford on 6 January 1462 to Ellen the widow of John Drew of West Shefford and Thomas her son, (fn. 157) and Harry the son of Thomas Drew demised the farm called Helmes in 1484 to John Helme or Salman. (fn. 158) This farm afterwards passed to the Darells, and was sold in 1563 by William Darell to John Curr. (fn. 159) A capital messuage called 'Holme Place' belonged in 1635 to Thomas Curr, who forfeited two-thirds of it on account of recusancy. He was pardoned and this part was leased to him in 1637 for twenty-one years. (fn. 160) The descent of this farm has not been traced further, but constant references have been found to Helmes Heath as part of the waste of the manor of Hungerford.
Two virgates of land in Hungerford, afterwards known as PONZARDESLAND, were held in 1201 and 1210 by Simon Punchard by a turnspit serjeanty (hastillaria) (fn. 161); later in the century Richard Punchard (Possat') held I virgate here worth 10s., (fn. 162) and by 1241 this virgate was in the hands of Geoffrey Punchard. (fn. 163) He died in 1262–3 seised of a messuage and 2 bovates of land here. His heir was his grandson William son of Lawrence Punchard, then ten years of age, but the jury were uncertain whether he was legitimate. (fn. 164) William seems, however, to have inherited these estates, for in 1275 he entered into an agreement with Robert Punchard concerning lands in Hungerford and Hulle, (fn. 165) but the property eventually passed to another Geoffrey Punchard, who was succeeded about 1294 by his grandson Geoffrey son of Lawrence Punchard. (fn. 166) In 1306 Geoffrey granted a messuage and 16 acres of land in Hungerford and Sandon to John de Hartridge, (fn. 167) owner of the manors of Titcomb in Kintbury and Haslewick in Inkpen. John sold these lands to Ralph de Farley in 1317, (fn. 168) but retained a certain rent here, which had passed to his daughter Elizabeth before 1352. (fn. 169) Ralph de Farley sold the lands that he had purchased from John to Ellis son of John Farman or Fareman, who received licence to retain them in 1330. (fn. 170)
Ellis Farman came of a family long connected with Hungerford. A Simon, the son of Farman, had sold half a messuage and 1 acre of land in Hungerford in 1199 to Stigand de Hungerford, (fn. 171) and in 1241–2 the two daughters of Farman de Hungerford, Cecily wife of Joel de Tonen and Agnes wife of Simon Morle, sold their estate in Hungerford and Sandon to Peter Farman, (fn. 172) who also bought land from Adam de Helme. (fn. 173)
Ellis Farman seems to have supported Thomas Earl of Lancaster in his revolt against Edward II, and received pardon for his offences in 1318. (fn. 174) He was accused in 1335 of assaulting John de Hungerford. (fn. 175) He executed a deed in 1350, (fn. 176) in which year he appears to have died. Peter the son of Ellis granted Ponzardesland to Robert de Hungerford in 1350 on condition that Robert should in his lifetime and at his own expense appropriate it to the chantry of the Holy Trinity of Hungerford. Robert died without having fulfilled this condition, and Peter re-entered upon the land, which was thereupon taken into the king's hands, (fn. 177) and granted in 1373 to Hans, one of the king's henchmen. It was confirmed to Hans in 1380, and at his request granted in the same year to John Gobeon (fn. 178); meanwhile Peter petitioned for restitution, and the estate was restored to him on 24 November of that year on payment of a fine of 10s. (fn. 179) Peter enfeoffed William Haynes in 1381, (fn. 180) and William, who with Agnes his wife made a settlement of the estate a few years later, was living in 1391, but died before 1395, when Agnes received pardon for having made this settlement without licence. (fn. 181) Agnes appears to have married John Smith, and was holding this estate in 1426, (fn. 182) after which no further reference to it has been found.
One hide of land at Hungerford afterwards known as the manor of HUNGERFORD ENGLEFORD was held between 1204 and 1208 as a quarter of a knight's fee by John Belet, (fn. 183) who was also holding land in Inglewood in the parish of Kintbury (q.v.). It seems to have passed with the land in Inglewood to Richard de Polhampton, who was holding land in Sandon in 1316. (fn. 184) Margaret, Richard's widow, died in 1331 holding tenements in Sandon jointly with her son Edmund. (fn. 185) He died in 1353 seised of lands at Hungerford, which he had held jointly with his wife Emmeline, (fn. 186) who received possession of them in 1354. (fn. 187) Richard, their son, granted land in Hungerford in 1364 to Edmund de Childrey, (fn. 188) and from Edmund these lands seem to have passed, like the manor of Balsdon in Kintbury (q.v.), to Elizabeth the wife of William Darell, who with her husband was holding lands here in 1422. (fn. 189) William Darell sold the estate to Sir Walter Hungerford in 1429. (fn. 190) Sir Walter received a grant of the manor of Hungerford some years later, and this manor passed with it until the death of Robert second Lord Hungerford in 1459, when Hungerford Engleford passed to his widow Margaret Lady Hungerford and Botreaux. (fn. 191) She granted it in 1470 to Richard Duke of Gloucester, afterwards Richard III. (fn. 192)
Many of the family estates were restored by Henry VII to Sir Walter, second son of Robert third Lord Hungerford, and passed to his son Sir Edward, who died in 1521. (fn. 193) Edward's son Sir Walter is described in 1529 as esquire of the king's body. (fn. 194); he was summoned to Parliament as Lord Hungerford of Heytesbury in 1536, and was executed on 28 July 1541, when he was attainted and his estates forfeited. (fn. 195) His son Walter obtained a reversal of the attainder in 1543–4 and the manor of Hungerford Engleford was granted to him and his wife Anne in 1558, with remainder in fee-tail to his brother and sisters. (fn. 196) Sir Walter died without male issue in 1596, and the manor passed to his brother Sir Edward, (fn. 197) a gentleman pensioner to Queen Elizabeth. He died childless in 1607, when the property descended to his great-nephew and adopted heir Edward Hungerford. (fn. 198) He, who became a knight of the Bath in 1626, (fn. 199) held it until his death in 1648. (fn. 200) He also died childless, and the manor passed to his brother of the half blood, Anthony Hungerford of Black Bourton, who was succeeded in 1657 by his son Sir Edward, known as the Spendthrift. Sir Edward was holding it in 1674 (fn. 201) and 1686, (fn. 202) and at his death in 1711 it seems to have passed to another member of the family, Sir Giles Hungerford of Coulston, Wiltshire, who was a party to a settlement in 1674. (fn. 203) Sir Giles's only daughter and heiress Margaret married Robert Sutton, second Lord Lexinton of Aram, who died on 19 September 1723, leaving an only daughter Bridget, who married John Manners Marquess of Granby, afterwards Duke of Rutland. (fn. 204) John and Bridget sold this manor in 1720 to Thomas and Edward Snow. (fn. 205)
It would seem, however, that the manor was purchased soon afterwards by a William Hungerford, who sold a messuage in Hungerford in 1724 to John Hungerford, (fn. 206) one of the cursitors of the Court of Chancery. John died in June 1729, leaving by his will dated 24 May 1729 all his real estate in trust for Mary his wife. (fn. 207) This she held until her death on 2 February 1739, (fn. 208) after which litigation ensued with regard to a bequest by Mr. Hungerford to King's College, Cambridge, (fn. 209) and by order of the Court of Chancery the property, including this manor, was sold in 1743 to Matthew Loder, a surgeon of Thame, Oxfordshire. (fn. 210)
By his will dated 31 May 1762 and proved 21 November 1763 Matthew Loder left to Samuel Smith, the husband of his daughter Frances, his manor in Hungerford, to go after the death of Samuel to the latter's son Loder Smith. (fn. 211) Samuel Smith, who lived at Lacock, Wiltshire, renounced his right in his estate in 1771 in favour of his son Matthew Loder Smith, who was a surgeon in Hungerford, and sold the manor in 1811 to John Pearce. Soon after this the common fields of Hungerford were inclosed, and all manorial rights disappeared, but the capital mansion, still known as the manor-house, now belongs to the South Berks. Brewery Company. (fn. 212)
The manor of EDDINGTON (Eddevetone, xi cent.; Edevetona, xii cent.; Eduneton, xiii cent.; Edeneton, Edineton, xii-xiv cent.) was held in alod of King Edward the Confessor by Azor, and was held in demesne by the king in 1086. (fn. 213) Like the neighbouring royal manor of Kintbury (q.v.) it passed to Robert, Count of Meulan, who granted it between 1101 and 1118 to the church of the Holy Trinity of Beaumont. (fn. 214) The overlordship remained in the hands of Robert's successors until the end of the 14th century. (fn. 215)
The church of the Holy Trinity of Beaumont was granted 8 December 1142 by Waleran, Count of Meulan, to the abbey of St. Mary of Bec. (fn. 216) The abbey effected an exchange with the Prior and Canons of St. Frideswide's, Oxford, in 1147, by which the priory obtained this manor. (fn. 217) Later Robert Bossu attempted to deprive the priory of its possessions here, but, at the direction of the pope, Thomas Archbishop of Canterbury wrote to the Bishops of Lincoln and Salisbury, directing them to compel the Earl of Leicester to restore this manor to the priory under pain of anathema and interdict. The earl proved amenable to this ecclesiastical pressure and confirmed the exchange, and the manor was again confirmed to the the priory by the next earl about 1170. (fn. 218) About the same time the burgesses of Hungerford certified that the proceeds of the view of frankpledge held annually for this manor by the bailiffs of the Earls of Leicester belonged to the priory, whose estate is then described as HIDDEN (Huden, Hudden, xii-xix cent.). (fn. 219) King John confirmed the priory in possession of this manor in 1199, (fn. 220) and the prior was holding the manor of Eddington and Hidden in the 13th century in frankalmoign. (fn. 221) William Wauncy gave to the prior certain islands in the river to enable him to improve the mill, and Robert de Stutescombe gave land in Charlton for the same purpose. (fn. 222)
In 1284 the prior received a charter from Edmund Crouchback confirming him in possession of the manor of Hidden and the vill of Eddington, (fn. 223) while in a grant of 14 September 1291 Edmund authorized the monks to hold their views of frankpledge without the assistance of his bailiff. (fn. 224) The prior obtained a grant of free warren here in 1332, (fn. 225) and in 1345 had licence to charge this manor with a rent of 10 marks for the chaplain of a chantry founded by Elizabeth widow of William Montagu in the priory church. (fn. 226) John of Gaunt seems to have demanded a subsidy from this manor towards the marriage portion of his daughter, but this was disallowed by the king on 28 October 1375. (fn. 227) The priory was suppressed on 3 May 1524, (fn. 228) when this manor passed to the Crown.
The king granted it in 1525 to Cardinal Wolsey, who gave it the following year to the Dean and Canons of Wolsey's college at Oxford. (fn. 229) On the dissolution of that college the king granted it in 1532 to John Bishop of Lincoln, and others, to the use of the Dean and Canons of King Henry the Eighth's College. (fn. 230) John Olyver, LL.D., the dean, with the canons of the college, leased it in December 1534 to Richard Watkyns of London, (fn. 231) and the manor was valued the next year at £22, subject to an annual rent of 40s. to the Dean and Chapter of Windsor. (fn. 232) King Henry the Eighth's College was dissolved in 1545 and this manor came again to the Crown.
George Grymsdyche was in 1546 appointed bailiff of the manor, (fn. 233) which was surveyed for Queen Elizabeth in 1573, (fn. 234) and on the expiration of the lease of 1534 the manor was leased in 1588–9 to Edmund Frost. (fn. 235) The queen sold it on 28 November 1599 for £964 10s. to James Clerke and Richard Bartlett. (fn. 236) It is not clear what happened to it during the next few years, but in 1623 it belonged to Sir Thomas Hinton (fn. 237) who sold it in 1633 to Thomas Hussey (fn. 238) of Hungerford Park.
By his will dated 3 July 1654 and proved 25 February 1657 Thomas left his Wiltshire manors to his son William. (fn. 239) This manor seems to have been included with the rest of the Chilton estate in the share that was left to William, but in 1663 it was sold by his sister Katherine and her husband, Sir Robert Mason, to Sir Bulstrode Whitelocke. (fn. 240)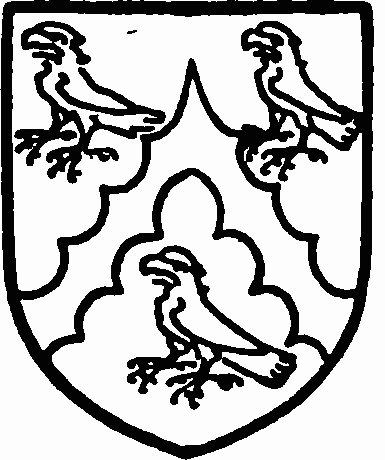 Sir Bulstrode, the eldest son of Sir Richard Whitelocke, was a famous lawyer and politician, and was ambassador from the Commonwealth to Sweden. In 1659 he became President of the Council and Keeper of the Great Seal. He died in 1675, bequeathing to Samuel, his eldest son by his third wife, this manor as part of the Chilton estate, which had been settled upon him in 1672. (fn. 241)
Samuel Whitelocke died before 1743, and was succeeded by John Whitelocke. (fn. 242) The Chilton estate was sold to Governor Holwell, (fn. 243) but the manor of Eddington seems to have been purchased by the family of James of Denford, for Walter James James was holding it in 1780. (fn. 244) With his wife Jane he mortgaged it in 1807 to John Thomas Wasey of Newbury, (fn. 245) and almost immediately sold it to John Pearse, who had previously purchased the remainder of the Chilton estate. (fn. 246) John Pearse and Anne his wife settled the manor in 1835 on themselves and their son John, (fn. 247) but later in the same year they are said to have sold it to the Rev. Sir William Henry Cooper. (fn. 248)
He, who was a Prebendary of Rochester, seems to have died soon after purchasing this estate, which passed to his widow Isabel. She died in 1855, (fn. 249) and by her will dated 18 March 1847 bequeathed the estate to her grandson William Honywood, (fn. 250) son of Sir John Courtenay Honywood, and Mary Anne daughter of the Rev. Sir William Henry Cooper. He served as lieutenant-colonel of the Berkshire Yeomanry, retiring as honorary colonel in 1876. (fn. 251) He sold the manor in 1890 to Sir William George Pearce, (fn. 252) bart., of the Inner Temple, M.P. for Plymouth 1892 to 1895 and honorary colonel of the 2nd Devonshire Volunteer Artillery. (fn. 253) He died childless on 2 November 1907, (fn. 254) bequeathing this estate by his will dated 3 May 1906 to his wife Caroline Eva. (fn. 255) She died on 24 December in the same year, (fn. 256) and on 2 July 1908 her executors conveyed the manor to Charles Crutchley and others, who sold it the following day to H. W. Henderson. He conveyed the manor in 1909 to the Hon. Jean Templeton Reid Ward, daughter of the late Whitelaw Reid, ambassador from the United States of America, and wife of the Hon. John Hubert Ward, second son of William first Earl of Dudley.
A full account of the customs and services due to the priory of St. Frideswide from their tenants at Eddington is given in their chartulary, where it is stated that they had rights of infangetheof, waif, pillory and gallows. (fn. 257)
A mill is mentioned in the Domesday Survey, (fn. 258) and land was acquired in the 13th century to improve this. (fn. 259) A windmill is referred to in 1336–7, (fn. 260) two water-mills in 1525, (fn. 261) 1588–9 (fn. 262) and 1780. (fn. 263) There are two flour-mills at Eddington at the present day.
A free fishery is mentioned as belonging to the manor in 1663, (fn. 264) and is again referred to in 1780 (fn. 265) and 1807, (fn. 266) when it is stated to be in the Kennet River.
In 1086 Hugh held of William de Ow 5 hides of land at CHARLTON (Cerleton, xi cent.; Schorleyton, Cherleton, xiii cent.) which had belonged in the time of King Edward to Alestan de Boscumbe. (fn. 267) William de Ow forfeited all his possessions in 1096 (fn. 268) and the fee passed to the Earls Marshal, being held by Eleanor Countess of Pembroke and her second husband Simon de Montfort about 1238. (fn. 269) On the death of the Countess of Pembroke in 1275 most of her estates were divided among the heirs of the last Earl Marshal, and these were returned as holding the overlordship of Charlton in 1275–6. (fn. 270) It must have been ultimately assigned to Isabel wife of Gilbert de Clare, (fn. 271) and followed the descent of the Haverings' fee at Enborne (q.v.) to the Earls of Stafford. (fn. 272)
Hugh, who held the manor of William de Ow in 1086, was Hugh Maltravers, ancestor of the Maltravers of Lytchett (co. Dors.). (fn. 273) In 1256 his descendant John Maltravers sued his tenant Robert de Stutescombe for suit due for the manor at John's court at Lytchett. (fn. 274) John was holding this mesne lordship in 1275–6, (fn. 275) and was succeeded in 1296 by his son John. (fn. 276) This mesne lordship is again mentioned in 1331, (fn. 277) but seems to have lapsed after this time, and in 1387 Charlton was held immediately of the Earl of Stafford. (fn. 278)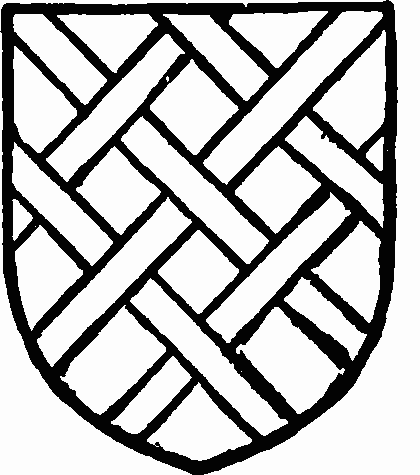 Early in the 13th century Robert de Stutescombe was holding the manor, (fn. 279) and later in the same century it is returned as belonging to Robert de Stutescombe and William de Ham. (fn. 280) Robert de Stutescombe, who was still holding the manor in 1256, (fn. 281) was succeeded before 1307 by Roger de Stutescombe, who then sold a messuage and a carucate of land to Richard de Chisleden. (fn. 282) Richard and Margery his wife sold half this manor in 1332 to Robert Hopgrass and Margery his wife. (fn. 283) Robert died in 1349 holding five-sixths of the manor, and his son and heir Richard died a few days later, when William, son of the latter, a child of six, succeeded. (fn. 284) William Hopgrass was holding the manor in 1387 and 1405–6, (fn. 285) and with his wife Edith was dealing with land in Hungerford in December 1423, (fn. 286) but before 1428 the manor had passed into the hands of Walter Lord Hungerford. (fn. 287) Charlton then descended with Hungerford Engleford (fn. 288) (q.v.) to Margaret widow of Robert Lord Hungerford, and in 1465 she, with the consent of Sir Thomas her grandson and Anne his wife, granted this manor to John Tughill or Tukhill. (fn. 289)
John was a weaver and had been summoned for a debt in 1438, (fn. 290) and he had witnessed a deed on 18 May 1458 as Constable of Hungerford. (fn. 291) He or his heirs seem to have sold the manor soon afterwards, and in 1494 land at Charnham Street was held of John Isbury, (fn. 292) who was perhaps the owner of Charlton at that date, for in 1502 he and his wife Elizabeth conveyed his manor, now called the manor of Hopgrass, to trustees. (fn. 293) John had married as his first wife Ann daughter of Thomas Essex of Wansdown Green, and the settlement seems to have been in favour of his brother-in-law, Sir William Essex of Lambourn, (fn. 294) who was holding this manor in 1538. (fn. 295) From his son Sir Thomas this manor seems to have passed to the latter's fourth son, Humphrey Essex of Lambourn, who was holding it in 1559. (fn. 296) Though Humphrey had two sons, this manor passed to his brother George, who was holding it in 1568–9. It was then and in 1581 held under a lease by Brian Gunter. (fn. 297) George Essex's sister married Sir Edward Darell of Littlecote, and the manor seems to have passed to the latter's son William, who conveyed it in 1586 to Edward Rogers and James Clarke, apparently in trust for John Popham. (fn. 298) It has since passed, like the adjoining manor of North Standen (q.v.), with the Littlecote estate, (fn. 299) and is now the property of Mr. Hugh Francis Arthur Leyborne-Popham.
There were two mills in the manor in 1086, and one mill is mentioned in 1331, (fn. 300) but there is none at the present day.
CHARNHAM STREET (Charleham Street, Hungerford, xv cent.; Charnayn Street, xvii cent.) formed part of the Chilton Foliat estate. It was held in 1447 by Edmund Marquess of Dorset, (fn. 301) and had passed before 1670 to the Pophams, (fn. 302) who were still in possession in 1732, when the manor is mentioned for the last time. (fn. 303)
In 1086 the manor of NORTH STANDEN (Standone, Standene, xi-xiv cent.; Staunden, xiiixvi cent.; Staunden Chaworth, Staunden Chaward, xiv cent.; North Standen, xiii-xx cent.) was held by Benzeline of Ernulf de Hesding, and it had formerly been held of Edward the Confessor by Brictric. (fn. 304) It is believed that Maud, one of Ernulf's co-heirs, married Patrick de Chaworth (fn. 305) (Cadurcis, Chaurces), and this manor passed to that family. Pain de Chaworth, who was probably grandson of Patrick, (fn. 306) married Gundred de la Ferte and had a son Patrick, who compounded for his own wardship and marriage in 1239. (fn. 307) Under Patrick a knight's fee at Standen was held at about this time by Hugh de Standen, while Michael de Cholderton also held half a fee there. (fn. 308)
It seems possible that Hugh de Standen was the Hugh de St. Martin who was holding the larger share of the manor a little later. (fn. 309) He was succeeded about 1247 by his son Peter, (fn. 310) who gave up this manor to Patrick de Chaworth, his overlord, by whom it was demised before 1249 to Peter Chaceporc. (fn. 311) Patrick had, however, resumed the manor into his own hands before his death, which occurred in 1258, though both John widow of Hugh de St. Martin and Margery, Peter's widow, held dower there. (fn. 312) Standen then formed part of Patrick's barony of Kempsford (co. Gloucs.), and besides the manor he held a mill (fn. 313) there of Sir William de St. Martin as of the fee of Chisbury (co. Wilts.). (fn. 314) The manor was assigned in dower to his widow, (fn. 315) and it passed on her death in 1274 to her son Sir Pain de Chaworth. (fn. 316) Pain was succeeded in 1279 by his brother Patrick, (fn. 317) who died seised of the manor in 1283. (fn. 318) Margery Dansey, Peter de St. Martin's widow, still held dower there. Standen was assigned to Patrick's widow Isabel, who afterwards married Hugh le Despenser. (fn. 319) His daughter and heir Maud married Henry (fn. 320) second son of Edmund Crouchback, who became Earl of Lancaster in 1327. (fn. 321) Standen thus became part of the duchy of Lancaster.
In 1349 it was granted by Henry Earl of Lancaster to Sir John de Walkyngton for life (fn. 322) and it was held of the Duke of Lancaster at the time of his death in 1361 by Sir Andrew Peverel. (fn. 323) It followed the same descent as Hungerford Manor to the Crown, (fn. 324) and was granted in 1548 to Edward Duke of Somerset (fn. 325); but in 1605 Edmund Hungerford is spoken of as lord of the manor when permission was granted to him to inclose the lands, as there was only one freeholder left, his father Edmund Hungerford, senior. (fn. 326) The manor was granted in 1608 to Edward Phillips and John Seward, (fn. 327) but Edmund Hungerford was dealing with it in 1650 (fn. 328) and conveyed it in 1656 to Alexander Popham (fn. 329) of Littlecote. Alexander was succeeded by his son Sir Francis Popham, who died on 28 August 1674. (fn. 330) On the death of his son Alexander in 1705 without male issue the manor passed to his uncle Alexander, on whose death his son Francis succeeded.
Francis died in 1735, and his elder son Edward was holding this manor in 1770 (fn. 331) and died in 1779, when his son Francis succeeded. (fn. 332) He died childless in 1780, having devised his estates to his nephew Edward William Leyborne, who then assumed the additional name of Popham. He was succeeded in 1843 by his son Edward William, on whose death unmarried in 1881 the estates passed to his nephew Francis William Leyborne-Popham. (fn. 333) He died on 15 July 1907, and was succeeded by his brother Hugh Francis Arthur Leyborne-Popham, (fn. 334) the present owner of the manor.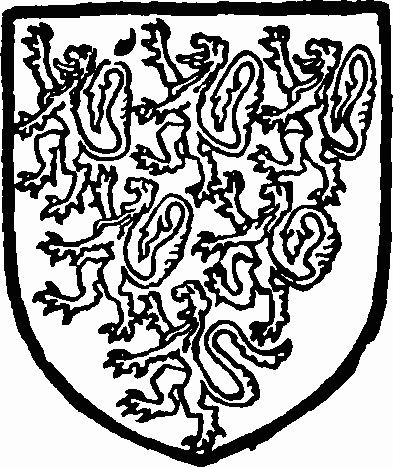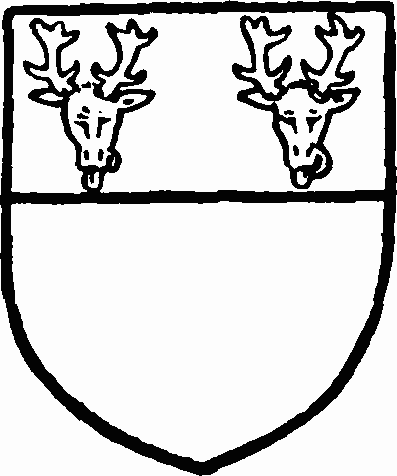 The manor of SOUTH STANDEN or STANDEN HUSSEY was held by Godric of King Edward the Confessor, but in 1086 was in the hands of Henry de Ferrers. (fn. 335) This Henry was a younger son of Walkelin de Ferrers, and had three sons, Engenulf, William and Robert, but the first two died during their father's lifetime and Robert succeeded to his estates and became the first Earl of Ferrers and Derby. (fn. 336) His descendant William fourth Earl of Ferrers and Derby held the overlordship of this manor early in the 13th century. (fn. 337) Standen formed part of the honour of Tutbury and descended with the earldom of Ferrers until it became merged in the duchy of Lancaster in 1337. (fn. 338)
The manor of South Standen seems to have belonged in the 12th century to Henry Hussey of Harting (co. Sussex), who founded Dureford Abbey in 1165 and granted to it the chapel of Standen. (fn. 339) His son Henry, who was holding Standen in 1199, (fn. 340) confirmed his father's gift about 1189–1204. (fn. 341) He married Clementina daughter of John Port (fn. 342) and was succeeded by his son William. William Hussey was followed in 1217 by his son Henry, (fn. 343) who died about 1235, leaving by his wife Cecilia a son Matthew, (fn. 344) who was holding this manor later in the 13th century. (fn. 345) Matthew was succeeded about 1253 by his son Henry Hussey of Harting, (fn. 346) who in 1268 made an exchange of lands with Maud wife of William Paynel, possibly his father's widow. (fn. 347) He received a grant of free warren here in 1271 (fn. 348) and died in 1290. (fn. 349) Standen was assigned in dower to his widow Agnes. (fn. 350) His son Henry was summoned to Parliament as Lord Hussey in 1295 (fn. 351) and died in 1332, (fn. 352) when a third of the manor was assigned in dower to his widow Isabel. (fn. 353) His son Henry second Lord Hussey leased certain lands here to Isabel widow of Roger de Stokke, but in 1336 came with armed followers and seized and destroyed the deed. (fn. 354) Henry settled half the manor in 1347 (fn. 355) on himself for life with remainder to one of his younger sons, Richard, and contingent remainders to his issue by Catherine, his second wife; he died in 1349 (fn. 356) without leaving any issue by Catherine, and Richard inherited this moiety, (fn. 357) of which he died seised in 1361. (fn. 358) The reversion of the manor was said to be in his brother Sir Henry, though his nephew Henry, son of Mark his eldest brother, was still alive. Sir Henry Hussey died in 1383–4, (fn. 359) leaving a widow Ankaret, and was succeeded by his son Sir Henry Hussey. Henry son of Mark Hussey mentioned above disputed his cousin's succession to some of the Hussey lands, (fn. 360) apparently without success, for Standen passed on the death of Sir Henry Hussey in 1409 (fn. 361) to his son Henry, (fn. 362) who was afterwards knighted and died about 1450. (fn. 363) Standen was assigned as dower to his wife Constance. (fn. 364) The date of his son Henry's death is not known, but he seems to have died childless, for the estates passed to Nicholas Hussey, who was probably his brother. (fn. 365) Nicholas was victualler of Calais and Sheriff of Surrey and Sussex, and held other public offices. He was indicted of treason in 1468 and all his goods were seized. (fn. 366) He died in 1471, leaving two daughters, Constance, who afterwards married Sir Henry Lovell, and Katherine, (fn. 367) afterwards wife of Sir Reynold Bray. The manor seems to have been held jointly by these co-heirs, for in 1478 it was recovered against them by Thomas Hussey, who claimed it as greatgrandson of Henry son of Mark Hussey. (fn. 368) The manor had reverted before 1486 to Katherine and Sir Reynold Bray, either as heirs of Thomas Hussey or by composition with him, (fn. 369) and in 1494 they, with Sir William Hody and Eleanor his wife, conveyed the manor to trustees. (fn. 370)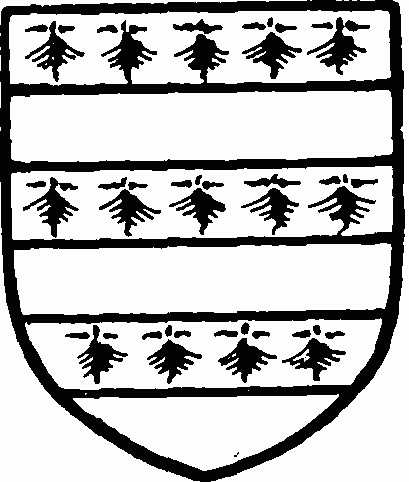 Sir Reynold Bray, son of Sir Richard Bray, was a noted architect and was in the service of Margaret Countess of Richmond, mother of Henry VII. He afterwards became a great favourite with Henry VII. He died childless in 1503, (fn. 371) and by his will dated 4 August in that year he divided his property, subject to the life interest of his wife, between his nephews, the sons of his brother John, on condition that they married Elizabeth and Agnes, daughters of his sisterin-law Constance Lovell. (fn. 372)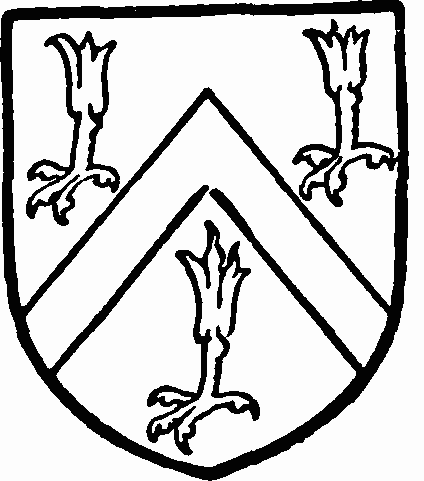 John Bray, the brother of Sir Reynold, had three sons, Edmund, Edward and Reynold, and of these only one, Edward, carried out the conditions of his uncle's will, for he married his cousin Elizabeth Lovell, but subsequently divorced her. (fn. 373) Lady Katherine Bray seems to have died in or before 1516, when the heir of the surviving trustee handed over this manor to the eldest nephew, Sir Edmund Bray. (fn. 374) Sir Edmund was summoned to Parliament as Lord Bray in 1529 (fn. 375) and sold this manor in 1533 to William Dauntsey. (fn. 376) In 1548–9 Standen Farm, part of this estate, is described as the inheritance of Jenkyn Goddard. (fn. 377) Later the manor seems to have passed to John Goddard, the son of John Goddard of Upham, Wiltshire, who is described as of Standen Hussey. (fn. 378) He was succeeded about 1567 (fn. 379) by his son Thomas Goddard, who placed this manor in settlement in 1571, (fn. 380) perhaps on the occasion of his marriage with Margaret daughter of George Burley of Potterne, Wiltshire. (fn. 381) He died in 1610, when the manor passed to his son Francis. (fn. 382)
Francis Goddard was succeeded in 1652 (fn. 383) by his son Edward, (fn. 384) who was buried at Hungerford in 1684. Francis Goddard, his eldest son, (fn. 385) sold the manor in 1719 to Francis Stonehouse. (fn. 386)
Francis Stonehouse of Hungerford Park was succeeded in 1738 by his son Francis, on whose death in 1758 Standen passed to George his son. George died in 1777 apparently without issue, for the manor passed to his brother Francis, who died intestate in 1779, (fn. 387) leaving two daughters Catherine and Elizabeth. Catherine inherited this manor and married John Pearse or Pearce; they were holding in 1791 (fn. 388) and 1798, but John died before 5 September 1809, when his executors released a mortgage held on some land in Eddington. (fn. 389) The property was divided between his three daughters, Elizabeth Juliana wife of Thomas Michell, Maria Anne wife of John Hungerford Penruddock of Compton Chamberlayne, and Jane, who married Thomas Bunbury. Thomas Michell and his wife inherited this manor, subject to certain charges in favour of other members of the family, and they were holding it in 1806. (fn. 390) Thomas died 22 November 1809, while his widow survived until 8 January 1856. (fn. 391) Meanwhile Thomas and Jane Bunbury had disposed of their interest in the manor in 1823–4 to Frederick Dowding. (fn. 392) Thomas and Elizabeth Michell left a son and three daughters, among whom the manor was divided, but the son, the Rev. Thomas Penruddock Michell, bought his sisters' shares. He died 24 June 1866, leaving two surviving sons, Thomas Hungerford and Francis, and three daughters, Arabella Juliana, Elizabeth and Georgina. Francis, the younger son, who was a captain in the 41st Foot, died 27 October 1866, (fn. 393) and the remaining members of the family sold the manor on 31 May 1867 to Mrs. Margaret Duncan Dunn, the widow of Major-General William Dunn (fn. 394) of Inglewood and Wallingtons, in the parish of Kintbury.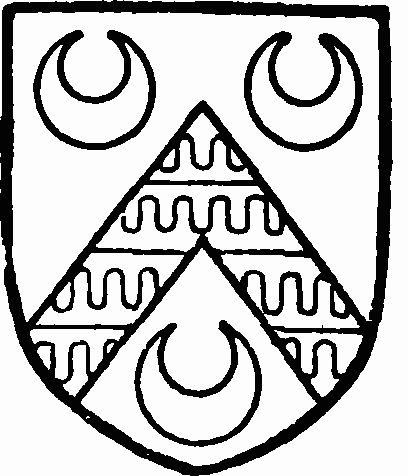 At the death of Mrs. Margaret Dunn on 22 May 1890 the manor came, under the provisions of her will, to her second surviving son Col. Thomas William Duncan Dunn, whose widow sold it in December 1899 to Mr. Charles W. Butler, its present possessor. (fn. 395)
A mill is mentioned in 1719 and 1792, (fn. 396) but there is none there now.
Churches
The church of ST. LAWRENCE is an uninteresting building erected at the beginning of the 19th century in the Gothic style of the day. In a drawing by Samuel Prout, made in 1811, (fn. 397) from the north side, the old church is shown as consisting of chancel, clearstoried nave with aisles, north transept and embattled west tower, but no exact record of it has been preserved and its date can only be conjectured. The large clearstory windows were apparently 15th-century work, but other parts of the structure were older. (fn. 398) The chantry of the Holy Trinity was founded in 1325, (fn. 399) and a fragment of 13th-century stonework with dog-tooth ornament is still preserved.
In 1811 an Act of Parliament was obtained for repairing and improving the old building, the tower of which, being in danger of falling, had been in part taken down. (fn. 400) The tower was thereupon rebuilt and 'an addition was made to the body of the building for the purpose of enlargement, 'but in February 1814, owing to want of proper precautions, 'most of the ancient part of the roof and body of the church fell down.' (fn. 401) Another Act of Parliament was therefore obtained, and every part of the old building was cleared away, the present structure, which was designed by Mr. Pinch of Bath, taking its place. It was opened 30 August 1816.
The church is rectangular in plan, measuring internally 74 ft. by 54 ft., with a shallow apsidal recess at the east end and a western tower 12 ft. square internally, of three stages, with embattled parapet and angle pinnacles. There is also a south porch. As built, the clearstory was carried on iron pillars without arches, the present stone arcades dating only from 1880–1, when the church was restored and reseated and a small porch added in the angle of the apse and south aisle.
The font belongs to the former building and is of 15th-century date, octagonal in plan, with panelled bowl and shaft, the former with a quatrefoil within a circle on each side.
At the east end of the north aisle is preserved a mutilated effigy which is said to have been in the Holy Trinity chapel of the old church and is supposed to represent Robert Hungerford. (fn. 402) In the wall above is a stone with a curious inscription in Norman French promising 550 days of pardon to such as pray for the soul of Sir Robert Hungerford. (fn. 403) The words occupy a small panel 7 in. square set within a quatrefoil inclosed by a large circle, both of which are inscribed with portions of the Creed in Latin. (fn. 404)
The pulpit is a modern one of stone and alabaster, erected in 1891 in memory of John and Anne Lidderdale.
There are a number of 18th and 19th-century mural monuments dating from 1709 to 1890, and one to Henry Hungerford of Standen, who died in 1673, with arms, helm, crest and mantling. (fn. 405)
There is a ring of six bells, five cast in 1816 by James Wells of Aldbourne, Wilts., and the tenor in 1830 by Thomas Mears of Whitechapel. (fn. 406) There is also a little bell by William Taylor of Oxford, 1847.
The plate consists of eight pieces, five of which—a large cup, a paten, a bread-holder and two flagons—date from 1736–7. Each is inscribed, 'The Gift of Mrs. Mary Hungerford Widow of John Hungerford late of Lincolns Inn Esqr Deceased who was lord of this Mannor of Hungerford 1737,' and bears the maker's initials G.E. together with a lozenge of the arms of Hungerford quartered with a saltire in an engrailed border impaling a boar's head razed and erect dropping blood. The other three pieces are an 18th-century cup (fn. 407) and a chalice (1891–2) and paten (1897–8), both made by Hardman, Powell & Co. of Birmingham, the paten inscribed,'S. Lawrence Hungerford Easter 1898.'
The registers of baptisms and burials begin in 1559 and marriages in 1562.
The churchwardens' accounts begin in 1659.
The church of ST. SAVIOUR, Eddington, was built in 1868 on a site given by William Honywood. It is of red and white brick with stone dressings in 13th-century style, consisting of chancel, nave, north aisle, south porch and western bell-turret. It serves as a chapel of ease to the parish church.
The mission church of ST. MARY THE VIRGIN, Newtown, is a small building consisting of apsidal chancel, nave, south porch and bell-turret.
Advowsons
It has been suggested that the township of Hungerford formed part of the original vill of Kintbury, and a charter of King Henry II affords some proof of this. In this document, which is undated, the king confirmed to the church of Bee the grant of Kintbury made to them by the Earl of Leicester. (fn. 408) No further reference has been found to land held by this church within the limits of the present parish of Kintbury, but in 1340–1 the Abbot of Bee Hellouin was rector of the church of Hungerford and held here 2 carucates of land. (fn. 409)
When the abbey of Bee exchanged its manor of Eddington with the priory of St. Frideswide, though two-thirds of the tithes of Eddington were to pass with the manor, the priory was debarred from erecing a church or chapel there. (fn. 410) A dispute soon arose over the question of tithes, for contrary to the agreement the prior had erected a chapel, and between 1150 and 1160 it was arranged between Ralph, vicar of Hungerford, and the prior, in the presence of the Bishops of Salisbury and Chester, papal commissioners, that Ralph should retain the whole of the tenants' tithes for his life. (fn. 411) A further dispute seems to have arisen later, for about 1190 Simeon, vicar of Hunger ford, addressed a letter to the papal commissioners, asking them to confirm an agreement that he had entered into with the priory, which they did in 1191. (fn. 412) A further dispute was settled by consent before the papal commissioners in 1234. (fn. 413)
In 1208 the Abbot of Bee was made a canon of Salisbury and the church of Hungerford was assigned as part of the endowment of the prebend, the abbot undertaking to provide a vicar for Hungerford Church. (fn. 414) The prior of the cell of the abbey of Bec at Ogbourne (co. Wilts.) was holding the church in 1324–5 and 1337–8. (fn. 415) In 1340 the Abbot of Bec was rector of Hungerford. (fn. 416)
On account of the war with France the property of the priory of Ogbourne was frequently in the Crown during the 14th and 15th centuries, (fn. 417) and was granted in 1404 to the king's son, John Duke of Bedford, during the war. (fn. 418) On the dissolution of the alien priories it passed to him, and in 1422 he granted all the spiritualities of the priory to the Warden and Canons of St. George's College, Windsor. (fn. 419) He was still holding the rectory at the time of his death in 1435, (fn. 420) and it then passed to the Dean and Canons of Windsor, who have since remained in possession of the advowson and rectory. (fn. 421)
The church goods were inspected 4 August 1552. (fn. 422)
Between 1150 and 1160 the Prior of St. Frideswide erected a chapel at Eddington on land granted to him by Bartholomew de Denford, (fn. 423) and it seems probable that this chapel was actually situated beyond the boundaries of the parish so as to keep within the letter of the agreement between the prior and the Abbot of Bec. It was, moreover, ordained that no one should celebrate divine service there but the prior or one of the canons, and that no parishioner of Hungerford should be allowed to attend it. (fn. 424) The chapel existed in 1331–2, (fn. 425) but no further mention of it has been found. Most of the township is now tithe free, only 51 a. 2 r. 24 p. paying tithe rentcharge, and on this portion the rectorial tithes are less than the vicarial.
The chapel of North Standen is mentioned for the first time in 1258, when its advowson belonged to Patrick de Chaworth, lord of the manor. To it pertained a moiety of the tithes of the manor. (fn. 426) The advowson followed the descent of the manor during the 13th and 14th centuries. (fn. 427) In 1548–9 Robert Morres was in possession of this chapel, then described as covered with thatch. (fn. 428) The chapel, which was a mile away from the parish church, had been founded for a priest to celebrate mass at certain times of the year, but Edward Hungerford, the incumbent, was a layman and did not fulfil the conditions of the foundation. (fn. 429)
There was a chapel in South Standen, dedicated in honour of St. Faith. (fn. 430) It was granted about 1165 by Henry Hussey to Dureford Abbey. (fn. 431) In 1450 the advowson was assigned with the manor to Lady Constance Hussey. (fn. 432) The chapel was probably rebuilt by Sir Reynold Bray, (fn. 433) and it and the tithes belonging to it were granted in 1610–11 by the king to Francis Morice and others. (fn. 434) In 1806 it had been converted into a pigeon-house, (fn. 435) but it was pulled down soon after Major-General Dunn purchased the estate.
Robert Hungerford founded in 1325 a chantry of one chaplain in the church of St. Lawrence, Hungerford, for the souls of Robert and Geva his wife, their ancestors and the faithful departed. (fn. 436) The chantry was dedicated in honour of the Holy Trinity, and in 1331 and 1336 Robert augmented the endowment by a messuage, a mill, and land in Hungerford. (fn. 437) At the Dissolution the value of the endowments is given as £10 3s., £12 17s., and £8 in different surveys. (fn. 438)
Early in the 14th century John Barrfot granted half a burgage in the town for the celebration of mass in the chapel of St. Mary and the maintenance of one wax light before the altar of St. Anne. About the same time Ralph de Baliton granted to Peter, perpetual chaplain of the chapel of St. Mary, land in Stockenestrete. (fn. 439) St. Mary's chantry is again mentioned in 1438, (fn. 440) and in 1457 John Norrys, Cecily widow of Thomas Dyve, John Tukhill and William Horshill, burgesses of Hungerford, received licence to found a chantry in honour of our Lady and St. Lawrence, for the good estate of the king and Queen Margaret, to be called the chantry of the burgesses of Hungerford. (fn. 441) This was probably a refoundation of the former chantry of St. Mary, as only one chantry of that dedication appears afterwards.
In the reign of Edward VI the lands belonging to the chantries of the Holy Trinity and St. Mary were leased to Roger Chaloner. (fn. 442) He assigned his lease to Robert Brabant, whose widow Jane took as her second husband Henry Edes. Edes brought an action in 1565–6 against John Truselowe, who claimed the lands under an assignment from Edward Whight, lessee of the chantry priests. (fn. 443) The lands were afterwards leased from time to time. (fn. 444)
A hospital for lodging poor, sick and infirm persons was founded here before 1232 and dedicated to St. John Baptist. (fn. 445) It is returned in the 16th century as a free chapel of royal foundation, (fn. 446) and does not seem to have existed as a hospital at the Dissolution, when the purpose of the foundation is said to be to find a priest to celebrate mass on St. John Baptist's Day. (fn. 447) The chapel was granted in 1546 to John Thynne (fn. 448) for life, and in 1573–4 Queen Elizabeth granted it to Dru Drury and Edmund Downing. (fn. 449) In 1575 William Stoning and Alexander Rosewell were dealing with it, (fn. 450) but it was again granted to Drury in 1577–8. (fn. 451) Roger Hidden or Clidesdale conveyed it in 1610 to Thomas Price, (fn. 452) while in the following year Roger Price and Alice his wife sold it to Dr. Thomas Sheaf. (fn. 453) It is again mentioned in 1665–6, when an inquiry was held as to the lands belonging to it. (fn. 454)
The site of the hospital seems to have been between the two arms of the River Dun, at the lower end of Bridge Street, for the northern branch is described in 1573 as compassing in the Free Chapel, late the priory of St. John. The present house called the Priory, half a mile south of the town, derives its name from the Priory Closes which adjoin it, and which were probably some of the lands belonging to the hospital. (fn. 455)
A leper-house here is mentioned among the bounds of Savernake Forest in 1228, (fn. 456) and the leprous sisters of St. Lawrence received royal protection on 25 October 1232 (fn. 457); no further reference to it has been found.
Charities
The Town and Manor of Hungerford Trust.—This trust is governed by a deed of feoffment dated 16 June 1617, whereby Sir Francis Knollys, kt., and others bargained and sold to Ralph Mackerell and others the borough and manor of Hungerford, as defined in Letters Patent dated 2 March 1612, upon trust to observe and perform the articles annexed to the said deed of feoffment.
Additions to the trust estate have been made from time to time, and especially by allotments under the Inclosure Act and by exchanges under an order of the Inclosure Commissioners of 3 February 1870.
The trust property now consists of the town hall and corn exchange, market and fairs, certain fishery rights, public-house known as the 'Duke of Lancaster's Arms' or the 'John o' Gaunt,' rents of assize, &c., the rights of common over 192 acres known as Port Down and over 62 acres known as Freemen's Marsh, the Church Croft and the Mall adjoining, certain sand-pits and withy beds.
In the year ending Hock-tide (or Easter) 1910 the total receipts were £367 14s. 10d. and the outgoings were £330 8s. 2d., leaving a balance in the constable's hands of £37 6s. 8d.
Educational Charities.—The school was founded in 1653 by Thomas Sheaf, D.D., and endowed by wills of John Hamblin, 1729, and of Elizabeth Cummins, who died in 1745. (fn. 458) In 1884 the grammar school was closed owing to the competition of the elementary schools, and in 1899 the school premises were sold and the proceeds invested with the official trustees.
These charities are now regulated by a scheme made under the Endowed Schools Acts, bearing date 20 May 1903, under the title of 'The Grammar School Exhibition Fund.'
The endowment consists of 6 acres or thereabouts in Chantry Mead, let at £15 8s. yearly, and £1,303 14s. 6d. consols with the official trustees, producing £32 11s. 8d. yearly.
The income is by the scheme directed to be applied in the maintenance of exhibitions of not less than £5 and not more than £15 yearly, tenable at any institution of secondary or technical education, to be awarded to boys and girls, scholars in a public elementary school, a preference being given to the kin of John Hamblin.
Eleemosynary Charities.—In 1625 Henry Hobbes, by deed, gave a rent-charge of £2 12s. for the use of the poor. This charge was redeemed in 1905 by the transfer of £104 consols to the official trustees, the dividends being applied in the distribution of articles in kind.
In 1716 Sir Jemmett Raymond, by deed, gave 10s. yearly out of his lands at Kintbury to be distributed among thirty poor widows. The distribution is made once in three years.
In 1729 John Hamblin, by his will, gave £100 to be laid out in land, the rents thereof—subject to the payment of 10s. to the vicar for a sermon on 9 January yearly, 6s. to the ringers and 2s. each to the clerk and sexton— to be distributed in bread to the poor. The endowment now consists of 2 acres or thereabouts in the East Field let at £4 a year, acquired by exchange in 1803 for the land originally purchased.
Elizabeth Cummins, who died in 1745, by her will bequeathed £200, the interest to be expended in bread. The legacy is represented by £293 14s. 9d. consols with the official trustees, and the annual dividends, amounting to £7 6s. 8d., are applied in the distribution of articles in kind.
Apprenticing Charities.—In 1626 Sir Vincent Smith by deed gave for apprenticing two boys two rent-charges of 20s. each, the one issuing out of the 'Green Dragon' in Charnham Street and the other out of Moore's Farm.
In 1626 Robert Field by deed gave 20s. yearly for apprenticing poor boys. The annuity is now paid by the Great Western Railway Company, the present owner of the property charged.
In 1698 the Rev. Ezekiel Lawrence by will gave £5 yearly for apprenticing one poor boy. The charge was redeemed in 1911 by the transfer of £200 consols to the official trustees.
These charities are administered together, a premium of £10 being usually paid.
Ecclesiastical Charities.—The Burial Ground Charity, founded by Harriett Atherton by deed 25 January 1883, is regulated by a scheme of 23 December 1907. The property consists of 5 acres or thereabouts in Hungerford, let at £12 10s. a year, and £411 5s. 3d. India 3 per cent. stock with the official trustees, producing £12 6s. 8d. yearly. Under the scheme one moiety of the net income is applicable in the maintenance of part of St. Saviour's churchyard purchased out of moneys belonging to the charity, and the other moiety in the maintenance of any additional burial ground that may be acquired.
The Church house, erected in 1900 by Sir William George Pearce, is endowed with a sum of £2,528 7s. 10d. India 3½ per cent. stock in the names of the Ven. Archdeacon Ducat and three others, representing a legacy of £2,500 bequeathed by the will of the said Sir William George Pearce, proved at London 18 December 1907. The annual dividends, amounting to £88 9s. 8d., are applied in the upkeep of the church house.
Nonconformist Charities.—The Wesleyan Methodist Chapel in Church Street, comprised in an indenture 10 September 1807 (enrolled), is used mainly for the purposes of the Wesleyan Day and Sunday school, a new Wesleyan chapel having been provided in another part of the town. The endowment consists of two dwelling-—houses erected on a site adjoining the chapel conveyed by an indenture of 22 June 1814 (enrolled), let at £18 10s. yearly.
In 1897 Mrs. Fanny Langford, by her will proved at London 17 December, bequeathed £1,000, the income thereof—subject to a life interest which determined in 1904—to be devoted to the interests of Wesleyan Methodism in Hungerford. The sum of £891, representing the legacy less duty, was invested on personal security, producing £32 19s. yearly.