Pages 205-217
A History of the County of Berkshire: Volume 4. Originally published by Victoria County History, London, 1924.
This free content was digitised by double rekeying. All rights reserved.
KINTBURY
Cynetanbyrig (x cent.); Cheneteberie (xi, xiv and xv cent.); Chinchebiri, Kenetbiri (xii cent.); Kenetebury (xiii cent.); Kentebury, Kinbury (siv cent.); Kentberry (xviii cent.).
The parish of Kintbury, which lies on both sides of the Kennet Valley, consists of three parts: the parish proper, a detached part, Anvilles, and Denford, which is also entirely separated from the rest of the parish. It contains 7,778 acres, of which 3,047 are arable, 3,248 permanent grass and 825 woods and plantations. (fn. 1) The soil is very varied, being for the most part chalk, overlaid in places by gravel and clay with flints. At the northern and southern edges of the parish the soil is a heavy clay, while there are both gravel and alluvium in the Kennet Valley, The chief crops are wheat, barley and oats. The highest point in the parish, at Fox Hill in the extreme south, is 519 ft. above the ordnance datum, and near Wormstall, in the north, an altitude of 500 ft. is reached.
Near the Kennet the land falls to less than 300 ft.
The Great Western railway from Reading to Hungerford, opened on 21 December 1847, has a station here, and the Kennet and Avon Canal, opened early in 1811, runs beside the railway; the high road from London to Bath crosses the parish on the north side of the valley, and there are numerous by-roads.
The village, which is almost a little town, lies around the church, but there are many scattered farmhouses, often with a few cottages around them, which form a number of very small hamlets. The population is chiefly agricultural. The chalk in the village is quarried for the preparation of whiting. The kennels of the Craven hounds are at Walcot, near Elcot. There are Wesleyan and Primitive Methodist chapels in the village.
Wallingtons, the residence of Mr. A. S. Gladstone, stands a mile to the south-west of Kintbury village and is a two-story brick building apparently of early 17th-century date but much modernized and altered during the last century. The plan is H-shaped with central two-story porch, but at the back the wings have a considerable projection, forming a courtyard, now laid out as a garden, inclosed at the end by a low fence wall. The front faces north, but the gardens are formed on the slope of the hill on the south side and have fine old iron grilles and gates. Beyond were four fish-ponds, two of which have been drained and planted. The north front appears to have been remodelled towards the close of the 18th century in the castellated style of the day, sham battlements being added to gables and walls and 'Gothic' canopies to the windows. (fn. 2) The building was restored and enlarged in 1892 by Mr. William Hew Dunn, when all traces of the former remodelling were swept away and new stone mullioned windows introduced. Further alterations were made in 1912 by Mr. A. S. Gladstone. The old 2–in. brickwork now remains substantially only along the west side and the south end of the west wing, but there is an original projecting chimney in the southern courtyard. An old sundial on this chimney bears the motto 'The Concern of the Rich and of the Poor.' The roofs are covered with red tiles and the gables have plain barge-boards, which are joined at their apices by very singular pendants.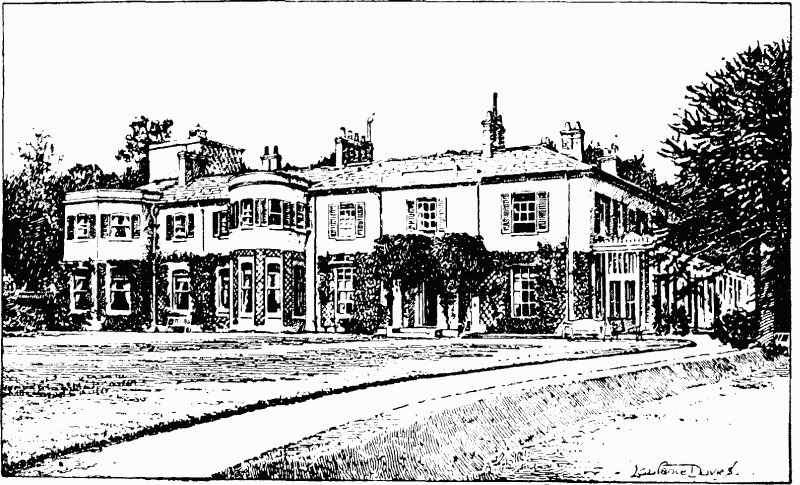 There is a moat near Anville's Farm in the detached part of Kintbury, and at Balsdon Farm are the remains of a fine circular moat.
Inglewood House is the seat of Mr. H. J. Walmesley, Titcomb Manor that of Mrs. Dunn. Forbury is the property of Mr. E. A. Hanley, the Willows of Mrs. Goodhart, Holt Lodge of the Rev. J. P. Brandreth, Barrymores of Miss E. Pegler, Kintbury Lodge of Mrs. Phillips, and Wormstall of Commander E. Charrington.
On the north side of the road from Hungerford to Newbury is Elcot Park, the property of Sir Richard Sutton, bart., of Benham Valence. It is a twostoried 18th-century house added to and remodelled in the 19th century when the whole of the exterior was stuccoed.
The tithing of Elcot was inclosed in 1780 under an Act of 1779, and Kintbury in 1815 under an Act of 1809–10. (fn. 3)
A polished flint axe-head was found a few years ago by the roadside at Denford by a boy in the Wesleyan school at Hungerford. (fn. 4) Traces of what is believed to be the Roman road from Spinae to Cunetio have been noticed in the north of this parish, both in the township of Clapton and that of Denford. (fn. 5) About the year 1870 a pot of black earthenware, containing, amongst others, a fine silver Campanian coin (B.C.290–40), now in the Newbury Museum, was found on the Wormstall estate. (fn. 6)
In 1762 a large quantity of Saxon coins of the reigns of Edred, Edwy and Edmund were found in the churchyard, (fn. 7) and not for off, on the top of the chalk cliff, there were found before 1870 some skeletons, the tibiae of which were markedly platycnemic. (fn. 8) There was a settlement here as early as 931. (fn. 9) Roads in Denford, called Icknield Street and Coleway, are mentioned about the year 1252. (fn. 10)
Henry Brinkelow the satirist ('Roderigo Mors') was a son of Robert Brinkelow, a farmer in this parish. Henry, who died in 1546, began life as a Franciscan. friar, but left the order and married. Walter Harte, prebendary of Wells, a nonjuror and father of Walter Harte the poet and essayist, died here on 10 February 1736. (fn. 11)
Manors
The whole of the southern portion of the parish, the original township of Kintbury, and perhaps also the townships of Elcot with Wormstall and Clapton, seem to have belonged to the king, but some time between 980 and the Norman Conquest the two northern townships and certain lands in Kintbury, near the church, were granted to the nuns of Amesbury, who were holding them at the time of the Domesday Survey. (fn. 12) The abbey held this manor, afterwards known as KINTBURY-AMESBURY, till its dissolution in 1177, when, like the monastery, it was granted to the abbey of Fontevrault in 1179 (fn. 13) and confirmed to that house by King John in 1199. (fn. 14) The Prioress of Amesbury was holding this manor in the 13th century, (fn. 15) and the former grants were confirmed to the monastery in 1270. (fn. 16) In 1275–6 the prioress had gallows and amendment of the assize of bread and ale, (fn. 17) and received a grant in 1286 of free warren over demesne lands in Clapton, (fn. 18) Elcot and Walcot. (fn. 19)
In 1377 the inhabitants of Kintbury claimed that the manor was ancient demesne of the Crown, (fn. 20) and this claim was renewed in 1402. (fn. 21) Successive prioresses held this manor until the dissolution of the monastery, (fn. 22) when its annual value was £64 4s. 3d. (fn. 23)
The manor then passed into the hands of the king, who exchanged it for the manor of West Enborne with John Cheney of West Woodhay in 1542. (fn. 24) From that time the manor was known as Barton Court and it followed the same descent (fn. 25) as West Woodhay (q.v.) until 1634, when the latter was sold by Sir John Darell. He retained Kintbury Manor and died in 1657 without male issue. (fn. 26) This manor passed to one of his daughters and co-heirs, Constance, who married John Elwes. (fn. 27) Constance died before 1671, when her husband, who had been knighted in 1665, (fn. 28) sold this manor to Philip Jemmett, (fn. 29) a brewer of London, Master of the Brewers' Guild.
Philip Jemmett had bought the manor of Henwick in Thatcham at about this time and the two manors followed the same descent (fn. 30) until the death of Sir Jemmett Raymond in 1754. Kintbury-Amesbury then passed to his daughter Elizabeth, who was holding it in 1756. (fn. 31) She married the Rev. John Craven (fn. 32) and died childless before 1779, when her husband appears to have been holding this manor. (fn. 33) It then seems to have passed to Ralph Whitley, grandson of Elizabeth daughter of Sir Jonathan Raymond. (fn. 34) Ralph had two daughters, Anne and Elizabeth. (fn. 35) Elizabeth died unmarried and the manor passed to Anne, who married Charles Dundas, second son of Thomas Dundas of Fingask (fn. 36) (co. Stirling). Charles Dundas, who was living at Barton Court in 1790, (fn. 37) was M.P. for Berkshire for many years and was created Lord Amesbury in 1832; he died 7 July in the same year, (fn. 38) when the manor passed to his only daughter Janet wife of James Deans. (fn. 39) James took the name of James Whitley Deans Dundas and was holding this manor in 1839. (fn. 40) He was knighted in 1855 (fn. 41) and died 30 October 1862. (fn. 42) His eldest son Charles Whitley Deans Dundas died during his father's lifetime and the manor passed to the next brother, the Rev. James Whitley Deans Dundas, M.A. (fn. 43) He died in 1872 and was succeeded by Charles Amesbury Whitley Deans Dundas, but in consequence of a lawsuit the manor was sold in 1875 to Sir Richard Sutton, the fourth baronet. (fn. 44) Sir Richard died on 2 October 1878 and was succeeded by Richard Francis his only son. (fn. 45) Sir Richard Francis Sutton, fifth baronet, was Sheriff of Berkshire in 1887. His only son Sir Richard Vincent Sutton, the sixth baronet, was born after his father's death in 1891 and is the present lord of the manor. (fn. 46)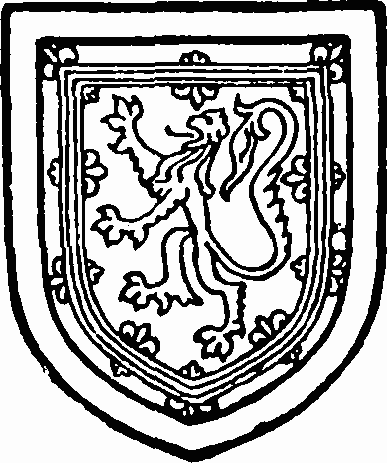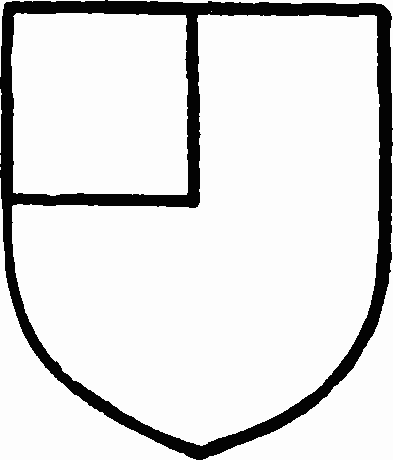 All the land in the parish to the south of the river, except that held by the nunnery of Amesbury, had been held by King Edward the Confessor, and was in the king's hands in 1086. Of this, Henry de Ferrers held 43 acres, which had been used by Godric the sheriff for the purpose of pasturing his horses. (fn. 47) Soon after this survey had been made this royal manor seems to have been granted to Roger de Beaumont, for the gave to the Knights Templars certain lands here now known as Templeton (fn. 48) (q.v.). He retired about 1090 to the abbey of Preaux, (fn. 49) and his eldest son Robert succeeded him. Robert is generally considered to have become Earl of Leicester, and on his death in 1118 (fn. 50) his elder son Waleran, who was under age at the time of his father's death, became Count of Meulan and succeeded to the Norman estates, while the English manors and the earldom of Leicester passed to the younger son Robert, better known as Robert Bossu. (fn. 51) He granted to the abbey of Fontevrault 25 librates of land in Kintbury and the soke of Hungerford for making a convent of nuns of the order of Fontevrault. (fn. 52) His original intention seems to have been to found the convent at Kintbury, and this foundation may even have taken place, for Gervase Paynel gave his mill of Inkpen to 'God and St. Mary of Fontevrault and the nuns of Keneteburi,' (fn. 53) but shortly after, about 1155, he transferred the gift to the priory of Nuneaton, (fn. 54) which Robert Earl of Leicester had founded, and Robert endowed this priory with the land he had formerly granted to St. Mary of Fontevrault. (fn. 55) This estate was known afterwards as the manor of KINTBURY EATON. (fn. 56)
The overlordship of Kintbury Eaton descended with the earldom of Leicester until the 14th century. (fn. 57)
The lands granted by the Earl of Leicester to his priory at Nuneaton were confirmed to them by King Henry II in 1163. (fn. 58) The nuns paid a fine of 10s. in 1189–90 for waste here. (fn. 59) From the 14th century onward the manor was known as Kintbury and Holt, (fn. 60) the prioress having acquired at the end of the 13th or early in the 14th century a carucate of land in Holt formerly held by the Avenels. She bought it of William le Trappere and his wife Maud, to whom it had been given by Maud's mother Amicia, widow of Alan Avenel. (fn. 61) In 1289–90 Edward, the king's son, renounced his claim to view of frankpledge in the nuns' manor of Kintbury. (fn. 62) The nuns continued to hold this manor until the Dissolution, (fn. 63) when it passed to the king, who granted it in 1542 to Edward Earl of Hertford. (fn. 64) He sold it early in 1544 to Richard Bridges of Shefford. (fn. 65)
Richard's son Anthony sold the manor in 1590 to his son-in-law George Browne, (fn. 66) who, with Mary his wife, conveyed it to Thomas Parry and others. (fn. 67) Thomas Parry, the second of the name, was already holding the adjoining manor of Hampstead Marshall. In 1603 he, then Sir Thomas, with Dorothy his wife and Sir Thomas Knyvett, who had married his sister Muriel, conveyed this manor to Richard Tomlyns and Thomas Love. (fn. 68) It seems probable that these were trustees for Uriah Babington, who at about the same time purchased from Sir Thomas Parry lands in Enborne (q.v.), for Uriah died 26 February 1606 seised of this manor, which passed to his son Uriah. (fn. 69) He sold it in 1619 to Sir Francis Jhones. (fn. 70)
At the death of Sir Francis Jhones in 1622 the manor passed to his son Abraham, (fn. 71) who married Susan Pettus of Norfolk. (fn. 72) He died on 21 January 1629, (fn. 73) leaving three sons George, William and Richard, and his widow took as her second husband William Hinton. George died childless, (fn. 74) and William Hinton and Susan and William Jhones were dealing with the manor in 1647. (fn. 75) After the death of William Jhones it passed to his brother Richard, who sold it in 1662 to William Lord Craven of Hampstead Marshall (fn. 76) (q.v.), in whose family it has remained ever since. (fn. 77)
The capital messuage of Kintbury Eaton was sold in 1588 by George Browne and Anthony Bridges to Vincent and Thomas Smith. (fn. 78) Vincent died seised of it in 1629 (fn. 79) and in 1638 his son Thomas conveyed to trustees an estate called the manor of Kintbury Eaton. (fn. 80) This passed subsequently to Henry Trenchard and Jane his wife, who conveyed it in 1653 to Duke Stonehouse and Ferdinand Gurton, (fn. 81) since which date no further reference to it has been found.
Roger de Beaumont, Count of Meulan (Roger son of Humphrey), granted 3 hides at Inglewood in this parish to the Knights Templars. (fn. 82) This land, afterwards known as the manor of TEMPLETON or Templeyngeflod, (fn. 83) formed part of the honour of Leicester (fn. 84) and reverted on the dissolution of the order in 1311 to the overlord, (fn. 85) though Robert Hungerford and his wife Geva were holding it for life in 1327. (fn. 86) These lands were subsequently granted to the Knights Hospitallers, (fn. 87) who continued to hold them until the Dissolution, (fn. 88) when they passed to the king. The manor was granted in 1543 to Richard Bridges of West Shefford and John Knight of Newbury. (fn. 89) Bridges and Knight, who had purchased other lands at the same time, seem to have divided them, (fn. 90) and this manor fell to the share of Knight, who in 1546 mortgaged it for £100 to Sir William Essex. (fn. 91) Sir William Essex died at Fulham on 13 August 1548, having bequeathed his interest in the manor to his son George (fn. 92); but John Knight seems to have redeemed it, for he died seised of it on 13 January 1550, leaving a son Richard, (fn. 93) who succeeded to this estate. (fn. 94) Richard Knight died in 1591, leaving the manor to his wife Constance until his son John should attain his majority. (fn. 95) Constance seems soon to have been married again to George More, and they, with the consent of John Knight, conveyed the estate in 1596 to Lawrence Stoughton. (fn. 96)
Before 1610 the manor had passed into the hands of Joan the wife of William Gregory and Margaret the wife of Nicholas Jordan, for in that year Nicholas purchased the share of William and Joan. (fn. 97) In 1611 Nicholas and Margaret Jordan sold the estate to George Smithes, who at the same time purchased from Anthony Bridges, the son of Richard, any interest he might possess in it. (fn. 98)
George Smithes died on 11 July 1615 seised of this estate, which he left to one of his younger sons William, (fn. 99) who with his wife Elizabeth sold it in 1631 to William Dormer. (fn. 100) John Dormer sold the manor in 1685 to William Tipping, (fn. 101) and Thomas Faithful of Templeton is mentioned in deeds of 1731 and 1742. (fn. 102) In 1816 Samuel Daniels and James Woulds conveyed the manor to William Mott, (fn. 103) whose daughter Sarah married Adam Blandy of Kingston Bagpuize. Adam was in possession of Templeton Farm in 1836, and the estate was sold in 1870 by his grandson John, who had assumed the name Blandy-Jenkins in 1856, to George Shippen Willes of Hungerford Park, of whom it was purchased by William New Dunn. Mr. Dunn afterwards sold it to Mr. Humphrey Jeffreys Walmesley, the present owner. (fn. 104)
TITCOMB (Chikecumbe, Titecumbe, xiii cent.; Tidecumbe, Tytecumbe, xiii-xvi cent.) was held with Hartridge by the serjeanty of keeping one of the king's hawks. Philip de Hartridge held it in 1210–12, (fn. 105) and he or a descendant of the same name was in possession in 1220–1. (fn. 106) Philip died in or before 1226, when Richard, who was probably his son, did homage for this manor. (fn. 107) This Richard de Hartridge was holding a hide of land here a few years later. (fn. 108) He was married twice; by his first wife he had a son Philip and a daughter Joan, while by Clarice, his second wife, he had two sons Richard and John. (fn. 109) Richard was succeeded in this manor in 1260 (fn. 110) by his eldest son Philip, who died seised of it in 1279, when, as he had left no issue, it passed to his sister Joan (fn. 111) wife of Richard de Copeland. Richard and Joan enfeoffed Robert Malet of this manor in 1279. (fn. 112) Robert died seised of it about 1295, leaving a son Robert, (fn. 113) but the manor passed eventually to John de Hartridge, son of Richard and Clarice, and he obtained a grant of free warren in 1303. (fn. 114) The profits of this manor had been assigned to Clarice in dower, and John died in 1309 (fn. 115) during her lifetime, leaving by his wife Nichola a daughter Elizabeth, then aged five years. (fn. 116) The manor appears again to have been subinfeudated, for Thomas le Boteler was holding it in 1316 (fn. 117) and Ingram Berenger in 1322, (fn. 118) but Elizabeth, who had married John son of George de Percy, seems to have resumed possession, for after the death of John in 1340 the king ordered the escheator to hand over the manor to Elizabeth, (fn. 119) who shortly afterwards married William de Burton.
William and Elizabeth received this manor from their trustees in 1341, (fn. 120) and in 1346 they had licence to settle it on Thomas, a younger son of William by a former wife, and Margaret daughter of Elizabeth by her first husband. (fn. 121) William died seised of this manor in 1375, (fn. 122) when it passed under the settlement to Sir Thomas Burton and Margaret. Sir Thomas was succeeded in 1382 by his son Thomas, (fn. 123) who sold the manor in 1397 to William Coventre. (fn. 124) William sold it in 1413–14 to John Outylles, (fn. 125) who settled it on John Romayn and his issue with remainder in default to John Coudray and Margaret his wife and to Peter Coudray and Maud his wife and their issue, with a final remainder to Philip Popham, (fn. 126) father of Margaret and Maud. John Romayn died without issue seised of this manor in 1419. (fn. 127) His widow Isabel married Nicholas Banaster, with whom she was holding the manor in 1431. (fn. 128) She died seised of it in 1453, when under the terms of the settlement it passed to the heirs of Margaret wife of John Coudray, (fn. 129) who were her daughters Maud, then wife of Sir John Chalers, formerly wife of William Vielle, and Margaret wife of John Long. (fn. 130) Maud died seised of half this manor in 1471, when her heir was her son James Vielle, (fn. 131) and Margaret died seised of the other half in 1483, leaving a son Thomas Long. (fn. 132) Thomas seems to have died soon afterwards without issue, for in 1501–2 James Vielle and Joan his wife were holding the whole manor, (fn. 133) while in 1516 his son John sold it to Christopher Grantham of London, 'stapler,' and three others. (fn. 134)
The manor passed before 1541 to Richard Bridges of West Shefford, who settled it in that year on himself and his wife Joan daughter of Sir William Spencer. (fn. 135) Richard died seised of the manor in or before 1558, (fn. 136) and his son Anthony Bridges, with his son-in-law George Browne, sold it in 1591 to Thomas Brickenden of Cranbrook, Kent, the sale being confirmed by Anthony and his wife later in the same year. (fn. 137)
Thomas settled this manor in 1614 on his elder son Thomas, on the occasion of the latter's marriage with Elizabeth daughter of Thomas Colwell of Gray's Inn, reserving a life interest to his wife Bridget, and died in 1618. (fn. 138) Thomas, who succeeded his father, was called to the Bar in 1622, becoming judge of the Lord Mayor's Court in 1629. (fn. 139) He was living, at the age of eighty, in 1664, (fn. 140) and seems to have died soon afterwards. His son Richard settled this manor in 1682 on his eldest son Thomas and his intended wife Anne Pennington. (fn. 141) Thomas Brickenden died in 1693, during his father's lifetime, and Richard conveyed Titcomb to his next son Colwell in 1693 (fn. 142) and died in 1694. (fn. 143) Colwell Brickenden seems to have died before 1722, when his son Francis was holding this manor, (fn. 144) which he sold in 1746 to the executors of the will of Sarah Duchess of Marlborough. (fn. 145) She, who had died in 1744, left her fortune to her grandson the Hon. John Spencer, third son of Charles Spencer, third Earl of Sunderland by Lady Anne, second daughter of the duke and duchess. He died in 1746. His only son John was created Lord Spencer of Althorp and Viscount Spencer on 3 April 1761 and Earl Spencer and Viscount Althorp on 1 November 1765. (fn. 146) He died on 31 October 1783 (fn. 147) and was succeeded by his only son George John Earl Spencer, who sold this manor on 15 June 1798 to Cuthbert Johnson. (fn. 148) The latter sold it in 1803 to John Mackaness, (fn. 149) who was holding it in 1806 (fn. 150) and 1810. (fn. 151) What happened after this is obscure, but Charles Casborn and Jane his wife sold it in 1834 to Colonel William Alexander Mackinnon, who was holding it in 1839. (fn. 152) Mrs. A. J. Mackinnon sold it in 1879 to George Nelson Tanner, a solicitor in Newbury, and it was purchased of John Nelson Tanner in 1897 by Mr. William Hew Dunn of Wallingtons. (fn. 153) On his death in 1911 the manor passed to his widow, who is the present owner.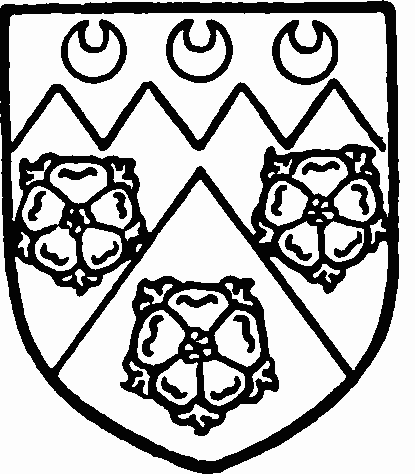 The western part of the township has been known from early days as Inglewood (Ingheflot, xi cent.; Ingeflode, xii cent.; Ingelflod, Ingefeud Belet, xiii cent.), and here there were three estates in 1086. (fn. 154) That which was afterwards known as the manor of BALSDON (Balladeston, xiii cent.; Beletteston, xiii and xiv cent.; Balatteston, Baldeston, xiv cent.; Battleston, Baliston, Balson, xix cent.) is probably identifiable with the estate of 3 hides which had been held by two thegns of King Edward the Confessor and was held in 1086 by Robert son of Rolf. (fn. 155) It was held of the king in chief, (fn. 156) and before 1230–1 had passed into the hands of John Belet of Enborne. (fn. 157) John Belet was holding this manor later in the century, (fn. 158) when it had become known as Inglewood Belet. (fn. 159) In 1250–1 he granted half a carucate in the manor to Nicholas de Yattendon, (fn. 160) who held it until his death about 1273. (fn. 161) John Belet seems also to have sold the manor, which was now called Balsdon, (fn. 162) and it came into the hands of Richard de Sutton, who demised it to Sir Roger de Inkpen. (fn. 163) Sir Roger settled it on his wife Emeline, and died in 1306. (fn. 164) Emeline sold her life interest about that time to Richard de Polhampton, clerk. (fn. 165) In 1311 Roger de Inkpen, nephew and heir of Sir Roger, (fn. 166) released to Richard all his right in this manor, (fn. 167) and Richard must have been succeeded shortly after by another Richard de Polhampton who in 1313 had licence to settle it on himself and Margaret his wife and their son Thomas. (fn. 168) Richard de Polhampton was holding it in 1315 (fn. 169) and died in 1317, (fn. 170) when it passed to Margaret, (fn. 171) on whose death in 1331 it passed to her son Thomas. (fn. 172) It then followed the descent (fn. 173) of South Fawley (q.v.) until the death of Thomas de Childrey in 1407, (fn. 174) when it was assigned to his granddaughter Elizabeth wife of William Darell. (fn. 175) She died in 1464, when her son George Darell succeeded. (fn. 176) He was knighted in 1465 (fn. 177) and died in 1474, leaving a son Edward, (fn. 178) who was knighted in 1487. (fn. 179) He died in 1530, (fn. 180) and as his son John had predeceased him the manor passed to his grandson Edward. (fn. 181) The younger Edward, who had been knighted in 1544, (fn. 182) died in 1549, when his son William was ten years of age. By his will, dated 26 August 1549, he bequeathed this manor for life to Mary Daniell, who afterwards married Henry Fortescue, and was living as late as 1591. (fn. 183) Sir William Darell died in 1588, and was succeeded by his brother Thomas, (fn. 184) who died seised of the reversion of this manor in 1591, when his son John was nearly five years of age. (fn. 185) He bequeathed Balsdon to the use of his daughter Elizabeth, who married Sir Gerard Bromley. (fn. 186) In 1632 Thomas, Alexander and Darell Bromley conveyed it to Daniel and Peter Hersent. (fn. 187) In 1637 Daniel with Ursula his wife and Sir John Darell, who had in 1622 become a baronet, sold the manor to Thomas Mann, Thomas Barret and William Mann, apparently in trust for Thomas Barret. (fn. 188) Thomas Barret and his wife Jane had an only daughter Mary, who married John Loder. In 1682, Thomas Barret being then dead, the manor was settled on Jane for life with remainder to John and Mary Loder, and their son Thomas. (fn. 189) The manor afterwards passed to Henry Eyre, who sold it in 1700 to William Stratton. (fn. 190) It was sold in 1757 by the Strattons to Samuel Dixon, (fn. 191) who left it by his will dated 1790 to his cousin Jane the wife of Cuthbert Johnson. (fn. 192) Cuthbert and Jane sold it in 1803 to John Mackaness, (fn. 193) but it was shortly afterwards recovered by Johnson and passed to his four daughters, Emma wife of Benjamin Le Mesurier, Louisa, Jane and Rosa Johnson, who sold it in 1828 to Michael Clayton. (fn. 194) Balsdon afterwards passed to Major-General William Dunn who was succeeded in 1863 by his eldest son William Hew Dunn. (fn. 195) He served as Sheriff of Berkshire in 1874 and was chairman of the County Council from 1907 until his death on 26 May 1911. The manor of Balsdon still belongs to his widow, though she sold the Balsdon estate in May 1912 to Mr. A. S. Gladstone.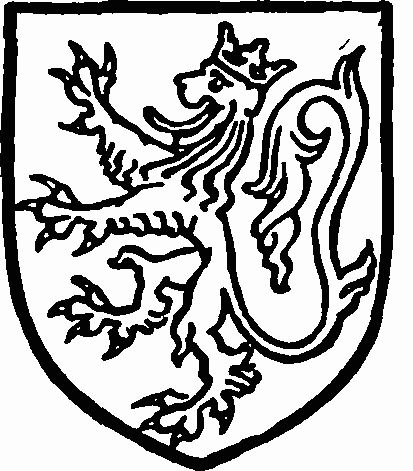 A park at Balsdon is mentioned from the 16th to the 18th century. (fn. 196) The lord of Titcomb and Haslewick had the right to a buck or doe in compensation for land which had been put into the park. (fn. 197)
The INGLEWOOD estate belonged in the 17th century to the Blandys, and passed from John Blandy in the 18th century to his daughter Elizabeth wife of William Shaw. Elizabeth died in 1758 and her second son Blandy Shaw, who seems to have succeeded to this estate, died without issue in 1782. His brother William also died childless in 1784, and Inglewood was left by his widow Anne, who died in 1826, to Charles, Thomas, Edward and Eleanor, the children of Col. Charles Bevan. They sold it in 1829 to Thomas Dunn. (fn. 198) His brother, Major-General William Dunn, R.A., enlarged Inglewood House, and was succeeded in 1863 by his son Mr. William Hew Dunn, who sold the estate in 1893 to Mr. Humphrey J. Walmesley, the present owner.
The estate known as WALLINGTONS was purchased in 1230–1 of John Belet by Robert de Wallington (fn. 199) (Waleton), and in 1292 was held by Adam de Wallington (fn. 200); it was increased by the purchase of a messuage, curtilage and two crofts in 1343 from Edmund de Polhampton by another Robert de Wallington. (fn. 201) Thomas de Wallington and Alice his wife sold it in 1447–8 to Thomas Walronde, of whom it was purchased in 1478–9 by Robert Strongbow. Robert sold it in 1481–2 to William Wayneflete, Bishop of Winchester, who gave it to his new foundation of Magdalen College, Oxford. (fn. 202) The estate was leased by the college in 1768 to Samuel Dixon, owner of Balsdon, and the lease was renewed to the owners of Balsdon until the middle of the 19th century. (fn. 203) It was then sold to Mr. William Williams Brown of Chapel Allerton, Leeds, who gave it to his daughter Margaret, wife of Major-General William Dunn. Mrs. William Hew Dunn sold it in May 1912 to Mr. A. S. Gladstone.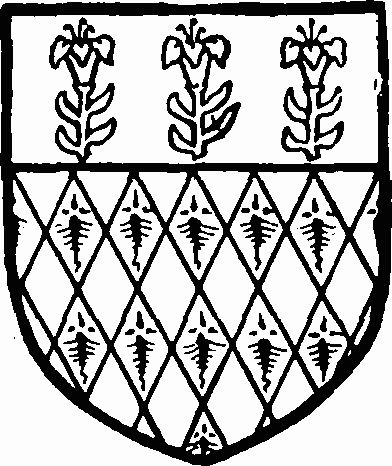 Another part of Kintbury, also formerly known as Inglewood (Ingelflote Cumbrewell or Godingeflod, xii–xiii cent.), but now as ANFILLES (Hanvills, Hanfieldes, Goddingflod, Goldingfield, xvi cent.), is detached from the remainder of the parish. It appears to have been held in 1086 by William, probably William de Ow, who held Denford (q.v.), and of him by three thegns, Polcehard, Alured and Godbold. (fn. 204) In the 13th century the overlordship of this manor belonged to Humphrey de Bohun Earl of Hereford, (fn. 205) having probably passed to him from William de Ow in the same way as Denford. The manor remained part of the honour of Hereford until the earldom became extinct in 1373. (fn. 206) This fee was evidently assigned to the younger daughter of the last earl, Mary, who married Henry Duke of Lancaster, who ascended the throne as King Henry IV, for in the 16th and 17th centuries the manor was held of the honour of Lancaster. (fn. 207) In 1464 it was said to be held of John Michell. (fn. 208)
The hide which was held by Polcehard seems to have passed eventually to Godfrey Punchard, whose widow Eleanor, with her daughter Ellen, was concerned in litigation respecting it in 1230. (fn. 209) Later in the 13th century this manor was held by Philip de Cumbrewell. (fn. 210) Hugh de Cumbrewell gave the estate to Stephen de Hanvill and his wife Juliana, the grant being confirmed by his son Robert in 1283–4. (fn. 211) Stephen de Hanvill was still holding it in 1293, (fn. 212) but it had passed before 1316 to Alan de Hanvill. (fn. 213)
It seems to have been purchased before 1338 by Nicholas de la Beche, (fn. 214) and to have passed like Yattendon (q.v.) to the heirs of Nichola's nieces. On a division of his property Anvilles fell to the share of Edmund Danvers, who was holding it in 1372. (fn. 215) Either Edmund or his son William apparently sold this manor, for in 1428 it was held by John Wykes, (fn. 216) and later in the same century acquired by Elizabeth wife of William Darell, who died seised of it in 1464. (fn. 217) It then descended with the neighbouring manor of Balsdon (fn. 218) until William Darell sold or mortgaged it in 1564 to Edward Butler of Reading. (fn. 219)
Edward seems to have died soon afterwards, leaving this manor to his daughter Elizabeth wife of Richard Staverton of Warfield. (fn. 220) William Darell was soon engaged in litigation with Richard and Elizabeth, (fn. 221) but Richard was established here by 1591, (fn. 222) and was holding the manor in 1607. (fn. 223) He died not long afterwards, and on the death of his widow in 1634 the manor passed to her son Edward. (fn. 224) Edward died childless in 1639, (fn. 225) having bequeathed the farm called Anvilles to William Staverton of Wokingham and Francis Broughton of Binfield, to be sold by them for the payment of his debts and legacies. (fn. 226) Francis Broughton sold this estate in 1641 to Sir Henry Martin, (fn. 227) of whom it was purchased in 1650 by Thomas Hussey of Hungerford Park. His son Thomas sold it in 1669 to Thomas Bostock, after whose death the estate was sold in 1674 to Sir William Jones. (fn. 228) He had purchased the neighbouring manor of Avington (q.v.), and Anvilles descended with that manor (fn. 229) until 1900, when it was sold by Sir Francis Burdett, the eighth baronet, to Mr. Humphrey J. Walmesley of Inglewood House, who now holds it.
Certain lands at DENFORD (Daneford, xi cent.) were bequeathed in 931 by Wulfgar to AtheJstan and Cynestan on condition that they obeyed him till his death. (fn. 230) In the time of Edward the Confessor Denford comprised 10 hides, and had been held in alod of the king by Alward, but was in the hands of William de Ow in 1086. (fn. 231) In 1095 William joined Robert de Mowbray Earl of Northumberland against the king, and was condemned to be blinded and mutilated on 13 January the following year. (fn. 232) What happened to the overlordship of this manor is uncertain, but it afterwards, probably as early as 1201, formed part of the honour of Kinton. (fn. 233)
William de Braose, who held this honour in 1201, died in 1211, (fn. 234) when he was succeeded by Reginald his son. Reginald was followed by his eldest son William de Braose, lord of Brecon and Bergavenny, who held this overlordship until he was hanged in 1230. (fn. 235) His estates were divided among his daughters, and this fee passed to Eleanor, who married Humphrey de Bohun, son of Humphrey second Earl of Hereford. (fn. 236) It followed the same descent as the overlordship of Anvilles, and eventually became part of the duchy of Lancaster. (fn. 237) The manor was returned in 1455 as held of Ralph Grey in socage (fn. 238) and in 1464 as held of Robert verse, (fn. 239) but it was still held in the 17th century of the duchy of Lancaster. (fn. 240)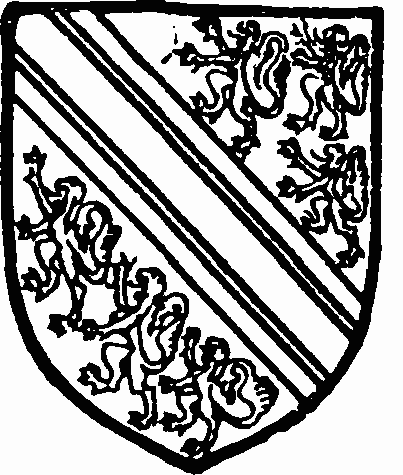 Bartholomew de Denford seems to have held Denford in the middle of the 12th century, (fn. 241) and it was probably this manor which Geoffrey Hussey held in 1201 as one knight's fee of the honour of Kinton. (fn. 242) He was succeeded by Bartholomew Hussey, who was dealing with lands here in 1226, 1250 and 1252. (fn. 243) Soon afterwards, however, the manor passed to Richard Longespee, second son of William Earl of Salisbury. (fn. 244) He was holding it before 1260, (fn. 245) together with the adjoining manor of Avington (q.v.), and he seems to have been succeeded by his niece Emeline wife of Maurice Fitz Maurice fourth Lord Offaly, (fn. 246) Lord Justice of Ireland. (fn. 247) Maurice died childless in 1277, (fn. 248) when Emeline resumed her maiden name. She seems to have entertained the king here after her husband's death, for Letters Close were dated from Denford on 25 January 1286 as the king was on his way from Marlborough to Caversham. (fn. 249) She settled this manor in 1305–6 on herself for life, with remainder to her great-niece Maud, who was betrothed to Robert de Holand. (fn. 250) Emeline died on Whit Sunday 1331, (fn. 251) when this manor passed to Maud de Holand J. She held it until her death on Whit Sunday 1349, when her son Robert Lord Holand succeeded. (fn. 252) He settled this manor in 1355 on his son Robert and his wife Alice, (fn. 253) and died in 1373, when, as his son was already dead, the manor passed to the latter's daughter Maud. (fn. 254)
Maud married John Lovel, Lord Lovel of Titchmarsh, who died seised of this manor in 1408. (fn. 255) His widow survived him and held it until her death between 1420 and 1423. (fn. 256) Denford then passed to her grandson William Lord Lovel of Titchmarsh, who was followed in 1455 by his son Sir John. (fn. 257) This John Lovel was succeeded in 1465 by his young son Francis Lovel, (fn. 258) whose wardship was granted to John de la Pole Duke of Suffolk and Elizabeth his wife. (fn. 259) Joan, John's widow, held the manor in dower until her death in 1466. (fn. 260) Francis Lord Lovel of Titchmarsh was created Viscount Lovel in 1483, but died about 16 June 1487, soon after the battle of Stoke, at which he fought on behalf of Lambert Simnel, (fn. 261) and his lands, including a rent from this manor, were forfeited to the king. (fn. 262) This rent was held by Sir John Cheney after Sir Francis Lovel's forfeiture (fn. 263) and it seems to have continued in his family until early in the 16th century. It was confirmed by the Crown in 1512 to Sir William Compton and his wife Warburga, widow of Sir Francis Cheney, (fn. 264) but no further reference to it has been found.
The manor seems to have been granted by one of the Lovels early in the 15th century to William Coventre, who is described as late of Denford in 1428. (fn. 265) He had purchased the manor of Avington (q.v.) in 1405, and Denford descended with it until 1640, when it was sold by Francis Choke to Alexander Browne. (fn. 266) He and Elizabeth his wife conveyed this manor on 18 December 1650 to Anne James of St. Margaret's, in the City of London, (fn. 267) widow of Walter James, serjeant of the bake-house to James I and Charles I. She settled this manor on her eldest son William on his marriage with Sarah daughter of John Southby (fn. 268) of Carswell in 1652, and William was holding the manor in 1665, (fn. 269) but died on 24 June 1666, (fn. 270) leaving an only son Boulton. Boulton James and Sarah his mother placed this manor in settlement on 30 May 1684, on the occasion of a marriage between Boulton and Frances daughter of Adam Head of Peasemore, and by his will, dated 1 December 1692, he bequeathed it to his eldest son William, with successive remainders to his younger sons John and Walter (fn. 271); he died in 1693. (fn. 272) His son William James, who inherited the manor, died unmarried and intestate in 1745, and the manor passed under his father's will to his brother John. John James and Alice his wife cut off the entail in 1760, (fn. 273) and by his will, proved by his widow in 1769, John bequeathed this manor to trustees for his wife Alice for life, with successive remainders to William son of Sir Thomas Head, and to any other son of Sir Thomas Head, on condition that they resided at Denford. William Head, then an infant, assumed by Act of Parliament in 1772 the name and arms of James, but died unmarried in 1777. He was succeeded by his younger brother Walter James Head, who also assumed the name and arms of James. (fn. 274) He was created a baronet on 28 July 1791, (fn. 275) and he and his wife mortgaged the manor in 1808 to John Thomas Wasey of Newbury, (fn. 276) and sold it in 1810 to William Hallett of Townhill in South Stoneham, Hampshire.
William Hallett built the present house, of which Sir Jeffry Wyatville was the architect. (fn. 277) He sold the manor in 1822 to George Henry Cherry, (fn. 278) who was Sheriff of Berkshire in 1829 and died on 6 January 1848. His son George Charles Cherry was sheriff in 1871 and chairman of quarter sessions. He died unmarried 12 June 1887 and was succeeded by his brother Maj.-Gen. Apsley Cherry, who assumed by royal licence the additional name and arms of Garrard on inheriting the estate of Lamer Park (Herts.). He died on 8 November 1907, leaving a son Apsley George Benet Cherry-Garrard, the present owner, who served under Capt. Scott in the recent Antarctic expedition. (fn. 279)
A mill at Kintbury worth 4s. is mentioned in the Domesday Survey, (fn. 280) and two mills, known as Barton Mills, belonged to the manor of Kintbury-Amesbury in the reign of Queen Elizabeth. (fn. 281) There was one water-mill in 1733 (fn. 282) and a fishery belonged to the manor in the 18th century. (fn. 283) The present Kintbury Mill is in the village near the station. In the early part of the 19th century there was a silk mill in Kintbury. (fn. 284)
A mill belonging to the manor of Kintbury Eaton was sold with the capital messuage of that manor in 1588 to Vincent Smith. (fn. 285) Vincent was in possession of two water corn-mills here in 1630. (fn. 286) A fishery in the Kennet also belonged to this manor. (fn. 287)
Two mills worth 32s. 6d. are mentioned in the Domesday Survey (fn. 288) as belonging to the manor of Kintbury. Two mills, one of which was a water-mill and the other a fulling-mill called Toukyngmill at Denford, are referred to in 1349 (fn. 289) and 1494 (fn. 290) and probably descended with the manor until it was sold by Sir Francis Choke. (fn. 291) It seems that he retained these mills and that they descended to Frances only daughter and heir of Alexander Choke of Earl's Court in Lambourn, for she, with her husband Samuel Philips, sold them in 1694 to Frances widow of Boulton James. (fn. 292) There is only one mill in Denford at the present day.
A fishery mentioned for the first time in 1349 (fn. 293) followed the descent of the manor of Denford.
The right of fishing in the Kennet throughout this parish seems to have belonged to the Earls of Lancaster, for John of Gaunt is said to have granted permission to the burgesses of Hungerford to fish in the waters of that river as far down as Irish Style, which would appear to have been near Irish Hill on the borders of the parish of Hampstead Marshall. (fn. 294)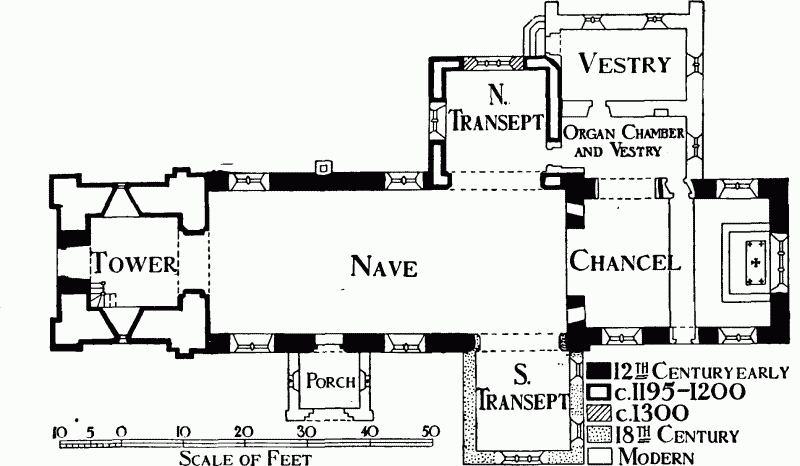 Churches
The church of ST. MARY THE VIRGIN consists of chancel 29 ft. 6 in. by 20 ft. 3 in. with north organ chamber and vestry, nave 57 ft. by 22 ft. 9 in., north transept 16 ft. by 15 ft. 8 in., south transept 16 ft. by 15 ft., south porch, and west tower 14 ft. 8 in. square, all these measurements being internal.
The church was nearly divested of all its original architectural features in 1859, and internal alterations had taken place in the 18th century; consequently it is difficult to determine exactly how much of the walling belongs to the original structure. With the exception of the openings in the tower and that at the end of the north transept, all the windows are modern. The south doorway and possibly the chancel arch are of 12th-century date, and the tower is a little later, having been added c. 1200. The west doorway, in so far as it is original, may be the doorway of the 12th-century nave re-used. The chancel windows reproduce former openings of 14thcentury date, but the absence of buttresses and the nature of the plan suggest that the chancel itself is 12th-century work, the windows being insertions. It may, however, have been rebuilt on the old lines c. 1340. The arch to the north transept is of the same date as the tower, but the north window is 14th-century work. The square plan of the transept, however, and the absence of buttresses again suggest that the walls date from c. 1200, though possibly rebuilt. The present south transept was built in brick in 1713, but whether it replaces a former one in the same position is not certain. The opening is not exactly opposite to that on the north, being slightly more to the east, and the arch is plastered, so that its semicircular form gives little clue to its date. The upper stage of the tower was added in the 15th century. There is no record when the former flat-pitched leaded roofs were erected, but they were subsequent to the completion of the tower, as is evidenced by the weathering of a still older roof on the east side above the modern high-pitched one. During the 18th century the interior underwent the changes usual at that period, galleries being introduced at the west end and in the north transept and the floor filled with high-backed square pews extending some distance into the chancel. A drawing of the church from the south, dated 1843, (fn. 295) shows a straight parapet to the nave, a plain porch, and a large square-headed window of four lights with perpendicular tracery between the porch and transept. The roof is not visible. To the west of the porch was a smaller two-light window, and higher up, lighting the gallery, another similar opening. There was also a small square-headed two-light window above the roof of the south transept. From this it seems evident that windows had been inserted in the nave in the 15th century and later, but all these were done away with in the restoration of 1859. Some of the old windows, however, are stated to have been of 'late 12th-century date' and others 'early pointed.' (fn. 296) In the restoration the leaded roofs were replaced by others of high pitch, the north and south walls of the nave being reduced in height and the walls themselves 'almost rebuilt.' (fn. 297) The porch was also rebuilt and the west gallery taken down, but the square pews and the gallery in the north transept remained till 1882–4, when a further and more successful restoration was carried out by Bodley & Garner, the organ chamber and vestry being then added. A new vestry on the north side of the old one was erected in 1905.
With the exception of the south transept, which is of 2½ in. bricks, the church is built of flint rubble with stone dressings, but the nave and tower are stuccoed and lined to represent ashlar. The roofs of the chancel and nave are eaved and covered with red tiles, but the transepts have flat-pitched leaded roofs behind straight parapets.
The piscina in the chancel consists of a plain bowl in the thickness of the wall under a plain pointed chamfered arch apparently of late 12th-century date. In the north wall is an oblong aumbry fitted with a modern door. The walls of the chancel are plastered and the roof is of three bays. The chancel arch is semicircular and of a single square order springing from chamfered imposts continued up on each side as a hood mould. The opening is 10 ft. 6 in. wide and lofty in proportion, but the arch and jambs together with the wall on either side are plastered, and it is impossible to say how far the work is original. (fn. 298) On either side of the opening is a plain segmentalheaded squint. The chancel screen dates from 1886 and all the fittings are modern.
The south doorway has been restored, but is substantially originally 12th-century work. It has a semicircular arch of two orders and a billeted hood mould. The inner order is plain with a bead on the edge continued down the jambs to the ground, and the outer has a zigzag moulding on the face and soffit and springs from moulded imposts and angle shafts with scalloped capitals and moulded bases.
The arch to the north transept is pointed, and of a single order, chamfered on the angle towards the nave, without hood mould, and springs from square imposts. The pointed end window of the transept is of three plain lights with mullions crossing in the head under a moulded label, and high up in the west wall is a small modern square-headed window of two lights, taking the place of an older one, which seems, however, to have only been introduced when the gallery was erected. On the west side of the south transept above the moulded string of the parapet is a stone panel with the date 1713 and the names of the wardens of that year. (fn. 299) The nave roof is of five bays.
The tower is of three stages divided by flat strings, and has a plain parapet and flat leaded roof. (fn. 300) At the angles are double pilaster buttresses the height of the first stage and the west doorway has a semicircular arch of two orders and square billeted hood mould. The outer order has the zigzag moulding on the face, with plain soffit, and springs from quirked and hollow moulded imposts resting on angle shafts with cushion capitals and moulded bases. The inner order is plain with a chamfered edge and is continued to the ground. Only the outer order of the arch and the bases of the shafts, however, are original 12th-century work, the remainder being a modern restoration. In the lower stage of the tower is a single lancet with double-chamfered jambs and head in the north and south walls, and in the middle stage a similar opening to the west. All these windows are without hood moulds and have the usual wide internal splay. The belfry windows are single pointed openings, but wider and taller than those below, and the string below the parapet is ornamented with four-leaved flowers. The south side of the belfry stage is free from stucco and exhibits walling of flint and stone in chequer pattern. The pointed tower arch is of two chamfered orders springing at a height of 10 ft. 6 in. from moulded imposts resting on angle shafts with carved capitals and moulded bases. On the west side the jambs are simply chamfered below the imposts, and there is a hood mould only towards the nave. The whole of the detail is original, the capitals having good stiffleaved foliage and the opening is 8 ft. 8 in. wide. Below the tower is a gallery approached from a wooden staircase on the south side, but there is no vice, access to the belfry being by a ladder. There is a clock on the south side towards the village and a sundial on the south-west buttress.
The font has a plain octagonal stone bowl on a modern stem and base and may be ancient. It was lined with lead in 1886. The pulpit is of wood on a stone base and together with the seating is modern.
On a blue stone slab against the south wall of the chancel are two small 17th-century brasses representing Mr. John Gunter (d. 1624) and his wife Alice (d. 1626) with long inscription and shield of arms, (fn. 301) and there are also monuments to Philip Jemmett (d. 1678), 'sometime Alderman of the City of London,' and Margaret Gunter, widow of Thomas Brotherton (d. 1730).
In the north transept against the east wall are three elaborate marble monuments to members of the Raymond family; the oldest, which is high up on the wall, is to Sir Jonathan Raymond (d. 1711) and his wife Ann Jemmett (d. 1709), and was erected by their son Sir Jemmett Raymond; the others stand on the floor, and are by Scheemakers, one to Sir Jemmett Raymond (d. 1754) and his two wives, Elizabeth Brown (d. 1688) and Elizabeth Skylling (d. 1754), and the other, which is similar in design, to Jemmett Raymond (d. 1767) and Elizabeth his wife (d. 1771). All these monuments bear the busts of the persons they commemorate. (fn. 302)
High up on the north wall of the transept to the east of the window is a painted inscription: 'In Memory of Sr William Darrell of Littlecote in Wilts. Knt. who dyed without Issue on the 1st of Oct' 1588. He was Uncle of Sr John Darrell of West Woodhay and Balsdon Bart. who was High Sheriff of Berks in the year 1623. [He] was buried in this Place on the 14th day of [Ju]ly 1657.' This was hidden when the gallery was erected, and some time after an inscription was placed in the opposite corner purporting to record the original one, but apparently executed from memory. This second and erroneous inscription still remains. Over the north window hangs the helmet of 'Sir John Darrell's father who lived at Denford.' (fn. 303) There is another helmet in the nave.
The nave and south transept contain a number of 18th and 19th-century tablets and brass plates to members of various local families, including those of Shaw, Baines, Dunn and Dundas, (fn. 304) the oldest being dated 1782. (fn. 305) Below the tower are the royal arms of Charles II, dated 1683.
There is a ring of six bells: the oldest bears the inscription in Lombardic letters 'Our Fathar who art in Heaven,' and may be of 16th-century date: two are dated 1629, another 1630; the third was cast by Henry Knight of Reading in 1669, and the treble by Robert Cor of Aldbourne in 1702. (fn. 306) There is also a little bell, hung separately on the roof of the tower, dated 1759.
The plate consists of a silver-gilt chalice and paten of 1886, by Keith, inscribed, 'The gift of John Craven, Barton Court, remodelled 1886, St. Mary's, Kintbury,' a paten of 1866, a flagon of 1683 with the maker's mark E.S., and inscribed, 'Walter Jessett which did at Barton live, unto the Church did this Flagon give,' and on the lid 'W.I. 1683,' a silver almsdish of 1688, with the maker's mark G.G., inscribed, 'The gift of Dame Ann Raymond to ye Parish Church of Kintbury Anno Dom. 1688,' and a paten made in 1911 from some old silver belonging to the church.
The registers before 1812 are as follows: (i) baptisms 1558 to 1718, marriages 1558 to 1715, and burials 1558 to 1717 separately entered; (ii) mixed entries of baptisms, marriages and burials 1718 to 1760; (iii) baptisms and burials mixed 1761 to 1812; (iv) marriages 1754 to 1783; (v) and (vi) marriages 1783 to 1806 and 1806 to 1812 respectively. There is a minute book of the vestry extending from 1647 to 1723, and a book of churchwardens' accounts from 1723 to 1842.
CHRIST CHURCH was built in 1867 from the designs of Mr. Talbot Bury on land given by the Earl of Craven. It is a building of red brick with Bath stone dressings in 14th-century style, consisting of chancel, nave, vestry and west tower with spire. It serves as a chapel of ease to the parish church.
The church of the HOLY TRINITY, Denford, was built close to Denford House in 1832 by George Charles Cherry. (fn. 307) It is of stone in the styles of the 14th and 15th centuries, and consists of nave, south porch and east tower. The township was formed into an ecclesiastical parish in 1833, the patronage of the living, a perpetual curacy, being vested in the lord of Denford Manor.
Advowson
No church is mentioned in the Domesday Survey, but the reference to the 'servants of God' and 'the holy place' here in 931 (fn. 308) makes it probable that there was a minster or oratory here. The advowson seems from early days to have been in the hands of the nuns of Amesbury, being granted with the manor to the nuns of Fontevrault in 1179 (fn. 309) and confirmed to them by King John (fn. 310) and Henry III. (fn. 311)
The advowson followed the same descent as the manor of Kintbury Amesbury (fn. 312) until 1872, when it was sold to Lionel Oliver of Summer Hill, Heacham, Norfolk, after whose death it passed to his only son Colonel Lionel Grant Oliver, who is the present patron. (fn. 313)
The church was probably appropriated to the nuns of Amesbury at an early date, the tithes being granted with the church in 1179 to the nuns of Fontevrault. (fn. 314) In 1291 the church was taxed at £26 13s. 4d., the vicar's portion being £5, and a pension of 5s. being paid to the Prioress of Nuneaton. (fn. 315) The rectory followed the descent of the manor of Kintbury Amesbury until 1664, when John Elwes and Constance his wife sold or leased it to Francis Mundy, S.T.P. (fn. 316) Ferdinand Gunter conveyed half the rectory in 1667 to Thomas Ray, (fn. 317) but the whole was included in the sale of the manor to Philip Jemmett in 1671. (fn. 318) Elizabeth Mundy, the widow of Francis, with her children conveyed the rectorial tithes in 1684 to Sir Jonathan Raymond, (fn. 319) and though in 1693 Thomas and Margaret Gunter had some right in it, (fn. 320) the rectory probably descended with the manor from that time (fn. 321) until 1763 when Jemmett Raymond gave the rectorial tithes of Denford to a charity which he founded in this parish, and part of the rectorial tithes of Kintbury to the Raymond almshouses at Newbury. (fn. 322)
A church is mentioned at Denford in the Domesday Survey, (fn. 323) but this appears to have been granted soon afterwards with the tithes of the township to the nuns of Amesbury and attached to the church of Kintbury, for it is mentioned as a chapel in the grants of 1179, 1199 and 1270. (fn. 324) No further reference to it has been found.
Charities
The charity of Jemmett Raymond, founded by deed 10 November 1763, is regulated by a scheme of the Charity Commissioners of 13 October 1905. The endowment consists of the rectorial tithes of a certain part of Kintbury called Denford, which in 1907 amounted to £46 18s. 2d. By the scheme one-third is payable to the vicar for religious instruction to children throughout the year, to be called the educational foundation, and two-thirds to the vicar for reading divine service in the forenoon of every Saint's day and Holy Day and on every Wednesday and Friday throughout the year.
In 1874 Charles Vickers, by his will proved at London 23 December, bequeathed £300 consols, the dividends, amounting to £7 10s., to be applied towards the support of the parish schools.
In 1890 Margaret Duncan Dunn, by her will proved at London 18 July, bequeathed £1,000, the income to be applied in apprenticing. The legacy, less duty, is represented with accumulations by £985 8s. 5d. Metropolitan 3 per cent. stock. By a scheme of the Charity Commissioners of 12 December 1905 the annual dividends, amounting to £29 11s., are applicable in putting out a boy or girl as apprentice, any surplus to be applied in defraying the cost of an outfit of any deserving person under the age of twenty-one.
The sums of stock are held by the official trustees.
Denford Holy Trinity.—The church erected in 1832 by George Henry Cherry is possessed of the following endowments, namely: £2,817 10s. consols for the incumbent, including £1,333 6s. 8d. stock set aside by the donor by deed in 1833, £1,000 stock by George Charles Cherry by deed 1875, and £484. 3s. 4d. stock by Major-General Apsley CherryGarrard by deed 1903, producing £70 8s. 8d. yearly; £133 6s. 8d. consols, producing £3 6s. 8d. yearly for the clerk, the gift of the said George Henry Cherry; and £369 3s. consols for a repairing fund, including £133 6s. 4d. stock, the gift of the said George Henry Cherry, £69 3s. 4d. by the said Major-General Cherry-Garrard, and £166 13s. 4d. stock accumulations, producing together £9 4s. 6d. yearly.