Pages 228-234
A History of the County of Berkshire: Volume 4. Originally published by Victoria County History, London, 1924.
This free content was digitised by double rekeying. All rights reserved.
SHALBOURNE
Escldeborne, Saldeborne, Scaldeburne (xi cent.); Scaudeburn, Saudiburn (xiii cent.).
The parish of Shalbourne lies at the south-west corner of the county. It consisted of three tithings, Shalbourne or Town, Bagshot in the north and Oxenwood in the south; the two latter, which were in Berkshire, are united by a strip of land which forms the east of the parish. Shalbourne Town has always been in Wiltshire. The Berkshire portions were transferred to Wiltshire in 1895. (fn. 1) The parish contains 5,564 acres, of which 2,441 are arable, 1,564 permanent grass and 592 woods and plantations. (fn. 2) The soil is chiefly chalk, covered in places by clay with flints, but there are beds of clay and sand in the north-west; there is also some alluvium near the village. The parish drains into a brook which falls into the Dun just above Hungerford. The highest points are on the ridge of the down to the south, where a height of over 700 ft. is reached; the lowest point, where the brook leaves the parish, is 390 ft. above the ordnance datum. The high road from Oxford to Salisbury passes through Shalbourne, and is called the Harrow Way in the award map. The common fields were inclosed under an Act of 1799, the award being dated 6 December 1805. (fn. 3)
The village lies along the valley by the side of the brook, but there are many scattered farms, especially at Bagshot, Rivar and Oxenwood. The Manor House stands at the south end of the village, and is a long rectangular building of two stories with attics, apparently of late 16th-century date, but much altered and modernized. (fn. 4) The front faces south and is of brick on a stone base, but the north side is of flint rubble with thin brick strings. The roof is covered with red tiles and there are two small gables facing south and one north. At the east end is a good brick and flint chimney with three square shafts set diagonally, and in the middle of the south front a two-story gabled porch with four-centred outer opening, above which is a stone panel with blank shield and egg and dart border. The inner panelled door is the original nail-studded one of oak, with moulded styles. At the back of the house is a four-centred moulded doorway, but all the original windows are altered.
There is a long barrow in Botley Copse at Oxenwood, near the south-west corner of the parish; it has been opened, but no account of the exploration has been found. A round barrow on Rivar Down has not been opened. There are lines of entrenchment on Rivar Down which have not been explored, but sections taken just outside the parish in 1910 showed that they were constructed in pre-Roman times but used afterwards.
Jethro Tull, the agriculturist and author of Horsehoeing Husbandry and other works, came to live in 1709 at Prosperous Farm in this parish, where he died 21 February 1741. (fn. 5)
Manors
The manor of SHALBOURNE was held by King Edward the Confessor. King William held it in 1086, when 2½ hides had been added to the holding of Henry de Ferrers at Bagshot and one was reeve land. (fn. 6) Part of this seems afterwards to have been the serjeanty held in 1210–12 by Roger de Caus for the custody of a falcon. (fn. 7) In 1217–18 Roger granted the advowson of the church here to the abbey of Bec, (fn. 8) and he was dead before 1235, when this manor, afterwards known as EASTCOURT, passed to John de Grey. (fn. 9) John gave it with his daughter in marriage to Robert de Tatteshall, who was in possession of it in 1241. (fn. 10)
Robert de Tatteshall was succeeded in 1249 by a son Sir Robert, (fn. 11) who demised this manor for seven years in 1253 to Oliver son of Alan, (fn. 12) and died in 1273, leaving a son Robert, who succeeded him. (fn. 13) By his marriage with Joan, one of the daughters and co-heirs of Sir Thomas Fitz Ranulf or Nevill, (fn. 14) Robert seems to have acquired in 1270 another estate at Shalbourne, held in the middle of the 13th century by Ranulf Frethoxe, Sir Thomas Nevill's father, of the fee of Herbert Fitz Peter. (fn. 15)
Robert de Tatteshall of Bokenham and Tatteshall was summoned to Parliament from 1295 as Lord Tatteshall (fn. 16); he died in 1298, leaving by his wife Joan, who survived him, a son Robert. (fn. 17) Robert second Lord Tatteshall married Eva daughter of Robert de Tiptoft, (fn. 18) and died in 1302–3 seised of this manor, (fn. 19) which was assigned in dower to Eva (fn. 20) until their son Robert should come of age. He died while still a minor in 1305–6, (fn. 21) and Eva, who took as her second husband John de Cove, (fn. 22) held the manor until her death in 1350. (fn. 23) It then reverted to the descendants of the three sisters of the first baron, (fn. 24) Emma, Joan and Isabel. Emma married Adam Cailley and left a son Thomas Cailley, who was succeeded in 1316 by a grandson (nepos) Adam son of Roger de Clifton, (fn. 25) one of the co-heirs in 1350. Joan had married Sir Robert Driby, and her daughter and eventual heir Alice married Sir William Bernak. (fn. 26) They had two sons, John and Robert, but John sold the reversion of his share of this manor in 1323 to his brother Robert, (fn. 27) who was another co-heir at the time of Eva's death. Isabel married Sir John Orreby, and their son Philip had a son John who was the third heir of Robert. (fn. 28)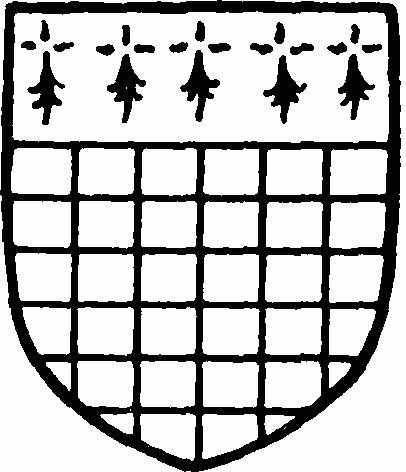 In 1350 a division was made among these three coheirs, (fn. 29) and this manor fell to the share of Robert Bernak, who demised it as the manor of Shalbourne called 'Tateshale' for life to John Malewyn; John died in 1361, (fn. 30) when it reverted to Robert's niece Maud wife of Ralph de Cromwell, Robert having died without issue. (fn. 31)
Sir Ralph and Maud placed it in settlement in 1392 (fn. 32) and Ralph died in 1398 and Maud in 1419. (fn. 33) Maud had granted the manor to Sir William Cromwell and his heirs male, and he died seised of it in 1427–8, leaving a son Robert. (fn. 34) It had reverted before 1454 to Maud's grandson Ralph Lord Cromwell, Treasurer of England in the time of King Henry VI, (fn. 35) for he then granted it to trustees (fn. 36); he died soon afterwards, and it passed to his niece Maud wife of Robert Lord Willoughby de Eresby. (fn. 37) She sold it in 1473–4 to Thomas Frowyk of London and Joan his wife. (fn. 38)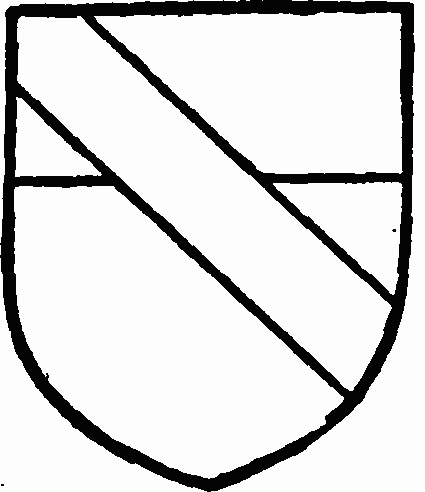 Sir Thomas Frowyk died seised of the manor in 1485, when his heir was his son Henry. (fn. 39) It is uncertain whether Henry inherited this manor or whether it passed to his brother Sir Thomas Frowyk, serjeant-at-law and chief justice of the Common Pleas. (fn. 40) The latter died seised of it in 1506, leaving it to his wife Elizabeth for life, with remainder to his daughter Frideswide. (fn. 41) Elizabeth took as her second husband Thomas Jakys, who died in 1514, and she died about a year later. Frideswide married Sir Thomas Cheney, K.G. (fn. 42) Sir Thomas, who was Lord Warden of the Cinque Ports, sold the manor of Eastcourt in 1548 to Edward Duke of Somerset, (fn. 43) subject to the life interest of Nicholas Cripps and his wife Frances, one of Sir Thomas's daughters. (fn. 44) Frances died in 1561 and Nicholas in 1564. (fn. 45)
The Duke of Somerset was attained and executed in 1552, (fn. 46) but this manor was granted in 1581–2 to his son Edward Seymour Earl of Hertford. (fn. 47) Edward received fresh grants of the manor in 1612–13 and 1619–20 (fn. 48) and died in 1621. He was succeeded by his grandson Sir William Seymour, who was created Marquess of Hertford in 1640 and Duke of Somerset in 1660. (fn. 49) He was engaged in litigation respecting this manor with his sister-inlaw Anne Lady Beauchamp, (fn. 50) then wife of Sir Edward Lewis, and died in 1660. His grandson and heir William died unmarried in 1671, (fn. 51) and the titles and estates passed to his uncle John fourth Duke of Somerset. (fn. 52) On his death without issue in 1675 this manor passed to his niece Elizabeth, who married Thomas Bruce, second Earl of Ailesbury. (fn. 53) Elizabeth died in 1697, leaving a son Charles, who succeeded to the earldoms of Elgin and Ailesbury in 1741 and died in 1747, leaving no surviving issue. (fn. 54)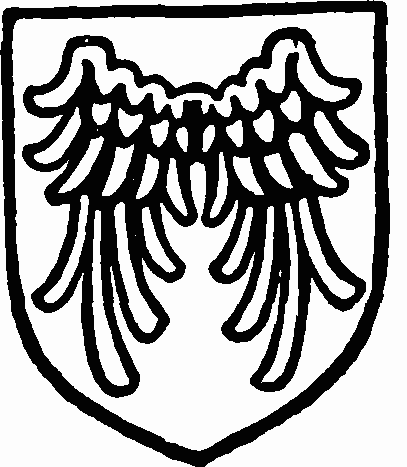 The estates and the barony of Bruce then passed to his nephew Thomas Brudenell, who took the additional surname of Bruce. He was created Earl of Ailesbury in 1776 and died in 1814, (fn. 55) when he was succeeded by his son Charles, who appears to have had some interest in the manor in 1796. (fn. 56) He was created Marquess of Ailesbury in 1821, (fn. 57) and the manor has since descended with the title. (fn. 58)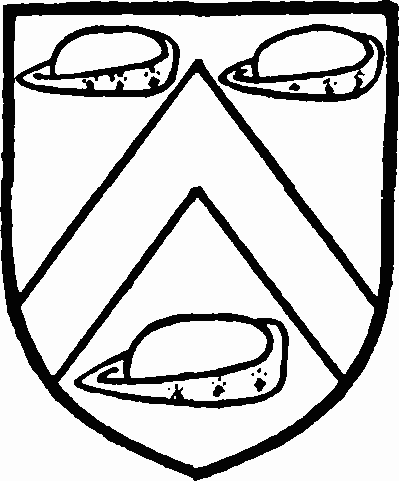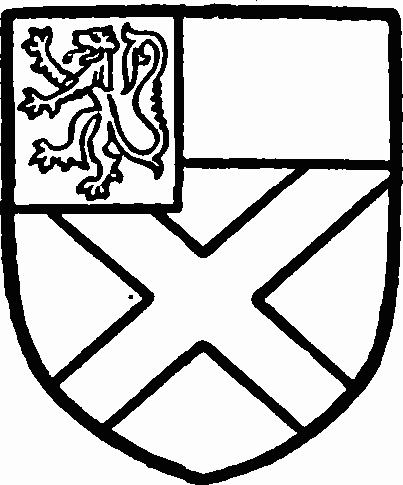 Land in OXENWOOD (Oxenwude, xiii cent.) was granted in 1235–6 by William son of Eustace to the hospital of St. Nicholas at Salisbury, (fn. 59) and a little later land here was sold by William to Richard de Havering. (fn. 60) The king granted to his serjeant Henry de Candevre in 1265 the wardship of the lands and heirs of William le Venur of Oxenwood. (fn. 61) In 1274–5 Walter Pipard held a virgate of land in Oxenwood by serjeanty of keeping the royal woods of Hippinscombe and paying 20s. yearly at Marlborough Castle. (fn. 62) Hubert Pipard died seised of this land in 1332, when his son Peter succeeded, (fn. 63) and Hugh Pipard died seised of a third of this estate in 1393. His widow Joan had a life interest in it, and it passed at her death to John Whaas, the son of Hugh's sister Avice. (fn. 64)
Other land here was held by the Danvers family, (fn. 65) but the manor of Oxenwood, which was a member of Tidcombe (co. Wilts.), is mentioned for the first time in 1586, when it belonged to Edward Earl of Hertford. (fn. 66) It then descended with Eastcourt until the death of John Duke of Somerset in 1675. (fn. 67) Instead of passing to Elizabeth Bruce, Oxenwood appears to have descended with the title of Duke of Somerset to John's cousin and heir male Francis Seymour. (fn. 68) It passed with the duchy of Somerset to the seventh duke, Algernon, whose only daughter Lady Elizabeth married Sir Hugh Smithson, afterwards Earl of Northumberland. (fn. 69) They conveyed this manor in 1756 to Henry and Richard Hoare, from whom it seems to have passed to John Calvert of Albury Hall, Hertfordshire. (fn. 70) He sold the manor of Oxen wood in 1761 to Katherine Coppinger, widow. (fn. 71) It passed to her son Fysh Coppinger, who assumed the name de Burgh, and in 1790 it was purchased of him by John Butcher. (fn. 72) The later history of this manor has not been traced.
The manor of BAGSHOT (Bechesgete, xi cent.; Bugesgate, xii cent.; Bukesyate, Bokesyate, xiii cent.) was held by Godric of King Edward the Confessor and belonged at the time of the Domesday Survey to Henry de Ferrers, (fn. 73) who attached it to his adjoining manor of South Standen in the parish of Hungerford (fn. 74) (q.v.). Earl Ferrers was holding the overlordship of this manor in the 13th century. (fn. 75)
Henry Hussey was holding this manor in the 12th century, and before 1169 granted a virgate of land here to Dureford Abbey, which he had founded. The manor passed to his son Henry, who confirmed his father's gift, (fn. 76) and it followed the descent of the manor of South Standen (fn. 77) (q.v.) until the latter was sold in 1867 by members of the Michell family to Major-General Dunn. Bagshot was retained by the Rev. Thomas Hungerford Michell, who left it to his sister Arabella Juliana; her executors sold it to Mr. Albert Irving Muntz, the present owner. (fn. 78)
The land given to the abbey of Dureford was granted in 1537 to Sir William Fitzwilliam, K.G., High Admiral of England. (fn. 79)
The greater part of the Wiltshire portion of Shalbourne was held before the Conquest by Ordwold. Before 1086 his land had been divided between Richard Sturmy (Sturmid), one of the king's serjeants, who held 1 hide and 3 virgates, and the thegn Ulvric, probably Ulfric the huntsman, (fn. 80) who held a hide and a virgate. Osgot, another thegn, held half a hide here. (fn. 81) It is possible that these three holdings were afterwards united in the possession of Richard Sturmy's descendants, who held at Shalbourne a manor called WESTCOURT, or Shalbourne Dormer, by the serjeanty of finding one mounted man armed with hauberk, iron cap and lance for forty days. (fn. 82)
Before the beginning of the 13th century Richard Sturmy's estates had been divided between Walter and Geoffrey Sturmy, (fn. 83) and this manor fell to the share of Walter. (fn. 84) Walter died in 1243, his heirs being his sisters Alice wife of Robert Kernet and Letewarie. (fn. 85) Letewarie sold her share to Richard de Harden, who was to hold it of Alice, and Alice's share was divided before 1274 between Robert de Punchardon, who had married Alice de Kernet, (fn. 86) probably daughter of Robert and Alice, and Roger de Clatford and his wife Hawisia. (fn. 87) Roger and Hawisia sold their quarter, which carried with it the advowson of the chapel of St. Margaret at West Shalbourne, in 1285 to William de Harden, (fn. 88) who in 1302–3 acquired Richard de Harden's moiety from his widow Maud and son Roger. (fn. 89) The Punchardons' share which belonged in 1288–9 to Lawrence de Punchardon (fn. 90) may have consisted only in some rights of overlordship, as this family is not afterwards found holding land in Shalbourne, but in 1527 the manor of Westcourt was said to be held of the heir of Fulk de Punchardon. (fn. 91) William de Harden died in 1329–30, when his daughter Anastasia, then wife of Robert de Bilkemore, succeeded. (fn. 92) A third of the manor was assigned to William's widow Mary, who was still holding it in 1339, when Westcourt was settled on Robert and Anastasia for their lives with remainder to John, Anastasia's son by her first husband William Lilbone. (fn. 93)
Anastasia died in 1353, her heir being her grandson John son of John Lilbone above mentioned. (fn. 94) Sir Robert de Bilkemore held the manor until his death in 1361. (fn. 95) In 1395 Sir John Lilbone settled the manor on his wife Isabel with reversion in default of John's issue to William Changton (Changylton). (fn. 96) The manor had passed before 1412 to William, (fn. 97) and it was probably his son Walter Changton who settled it in 1468 on himself for life, with remainder to his son William and his wife Maud. (fn. 98) Walter died in 1472 seised of this manor, (fn. 99) when William succeeded. After his death it passed to Maud, who was succeeded in 1527 by her son Thomas. (fn. 100) Thomas sold the manor and some land soon after to Thomas Wenman and his brother William, the sale being confirmed in 1545 by Thomas Changton's son Walter, (fn. 101) who sold the remaining lands and the advowson of the chapel in 1545 to Sir Michael Dormer. (fn. 102)
Geoffrey Dormer, the third son of Sir Michael, (fn. 103) sold his share in 1548 to Edward Duke of Somerset, (fn. 104) and this part followed the descent of Eastcourt (q.v.) from that time.
William Wenman, owner of the rest of the manor, (fn. 105) was succeeded about 1587 by his son Richard, (fn. 106) who sold it in 1590 to William Castell. (fn. 107) Thomas Castell and Katherine his wife sold it in 1600 to Edward Earl of Hertford, (fn. 108) and it then became united to the other part of the manor.
A certain manor or capital messuage here, called COVENTRIES MANOR, which was held of the manor of Westcourt, was held at the time of his death in 1493 by Richard Choke of Avington (q.v.), who had married Alice daughter of Robert Coverntre. (fn. 109) The manor followed the descent of Avington until 1653, when Coventries Manor was sold by Francis Choke and Anne his wife and John Vaughan and Mary his wife to Robert Burdett. (fn. 110) Robert Burdett and others conveyed this estate in 1681 to John Eyles and William Kiston, (fn. 111) and nothing further has been found relating to this property until 1805, when it belonged to John Barns. (fn. 112) Another John Barns sold it about 1840 to the Marquess of Ailesbury. (fn. 113)
Another Wiltshire manor, consisting of a hide and 3 virgates, was held of King Edward the Confessor by a thegn and in 1086 was in the hands of Hugh Lasne. (fn. 114) This manor with other of Hugh's estates passed to Robert de Ewyas of Ewyas Harold, whose only daughter and heiress Sybil married Robert de Tregoz. (fn. 115) Her son Robert succeeded to his mother's estates in 1236 (fn. 116) and was holding the overlordship of this manor in the 13th century. (fn. 117) The manor was still held of the barony of Ewyas in 1428, (fn. 118) but some rights of overlordship had passed before 1275 to Roger de Chandos, lord of Snodhill, (fn. 119) of which barony it was still held in 1413. (fn. 120) In 1411–12 it was said to be held of Humphrey son and heir of Edmund late Earl of Stafford as of his manor of Wexcombe (co. Wilts.), (fn. 121) and in 1413–14 it was held by Sir John Chandos during the minority of the heir of Edmund. (fn. 122) In 1501 it is again returned as held of the manor of Wexcombe. (fn. 123)
William was holding this manor of Hugh Lasne in 1086. (fn. 124) William Drueys was tenant about the middle of the 13th century (fn. 125) and Stephen Drueys in 1275–6. (fn. 126) In 1361 Robert de Bilkemore, lord of Westcourt, was holding two-thirds of a carucate of John Drueys. (fn. 127) In 1411 John Renet died seised of this estate, consisting of a messuage and a carucate of land, which he had held jointly with his wife Maud of the gift of his mother Parnel. (fn. 128) His son John succeeded and died while still a minor in 1413, when his heir was Isabel the wife of John Claymond. (fn. 129) John was holding this manor in 1428, (fn. 130) and at the same date William Browning was in possession of an estate here, formerly belonging to Sir John Lilbone, held of the barony of Ewyas. (fn. 131) It may have been this property which as a messuage and carucate of land in Shalbourne and East and West Bedwyn was conveyed in 1433–4 by Henry Clerk and his wife Christina to Robert Collingborn and John Staplehill. (fn. 132) In 1501 Christopher Whiting died seised of a third of a messuage and land in Shalbourne held of the manor of Wexcombe, his heir being his brother John. (fn. 133)
In 1753 Mary Worgan and Elizabeth Worgan, spinsters, held two third parts of a fifth part of the manor of Shalbourne, (fn. 134) and a fifth part was held in 1757 by Robert Worgan, clerk. (fn. 135) Thomas Watts Oburn held a third of a fifth part in 1760. (fn. 136) Elizabeth Worgan held a manor in Shalbourne in 1805, and sold it in 1826 to Anthony Kingston, who died in 1854, leaving it by his will to his son Thomas Kingston, (fn. 137) whose executors sold it in 1902 to the Marquess of Ailesbury. (fn. 138)
There was a mill in the manor of Shalbourne Eastcourt worth 10s. in 1086, (fn. 139) two water-mills belonged to the manor in 1302–3, (fn. 140) and one in 1350. (fn. 141) This mill afterwards descended with the manor, (fn. 142) and still exists near the church.
There was a mill in the manor of Bagshot in 1086, but no further reference to it has been found. The present Bagshot Mill is on the northern boundary of the parish.
A windmill in the manor of Westcourt, worth 10s. in 1330, (fn. 143) was in ruins in 1361, (fn. 144) and is not again mentioned.
Church
The church of ST. MICHAEL consists of chancel 34 ft. 10 in. by 16 ft. 6 in., nave 55 ft. by 21 ft. 4 in., south transeptal chapel 18 ft. 9 in. by 15 ft. 6 in., south aisle 12 ft. wide, south porch, and west tower 10 ft. square, all these measurements being internal.
The nave is the oldest part of the building, dating probably from the 12th century. The north and south doorways are of that period, but it is uncertain whether the nave was wholly rebuilt in the 13th century and the doorways of an older structure re-used or whether two existing lancet windows are insertions in a 12th-century wall. About 1300 the chancel was rebuilt in its existing form. The date of the transeptal chapel is uncertain, as the 16thcentury window in the end wall is probably an insertion, and the arch which no doubt originally separated it from the nave has gone. The tower was added in the 15th century and windows were inserted in the nave at the same period or later. During the 18th century galleries were erected at the west end and in the transept and the nave filled with high square pews. A three-decker pulpit stood against the south wall. In 1873 the church was very thoroughly restored, the galleries and other fittings being removed, the aisle added, a new south porch erected, and the tower completely rebuilt in a slightly modified form. (fn. 145) The chapel is now merged into the aisle at the east end and a modern arcade takes the place of the old south wall of the nave, the doorway and one of the windows being re-used in the aisle. The chancel, nave and transept are without plinths or buttresses and are built of flint rubble with stone dressings. The chancel is stuccoed and the roofs are covered with modern red tiles. The aisle has a straight parapet, and the tower is faced with coursed squared stones with flintwork intermingled.
The chancel has a pointed east window of three cinquefoiled lights with moulded jambs and mullions. Internally the tall cinquefoiled heads of the lights are carried on slender shafts with moulded capitals and bases and the containing arch on taller angle shafts of similar type below a moulded label. The chancel is further lighted by four pointed windows, two on each side, of two trefoiled lights with a quatrefoil in the head, and having moulded jambs and mullions. The priest's doorway is also original and has a continuous moulded head and jambs and moulded label. The door is new. The sill of the easternmost window on the south side forms a sedile, and in the usual position is a trefoil-headed piscina with floreated bowl and shelf behind. The chancel roof is modern. There is no chancel arch, its place being taken by an ornamental principal supporting a rood erected in 1873. Whether there was originally a chancel arch is uncertain, but Parker is probably right in describing it as 'destroyed.' (fn. 146) The sanctuary has a marble and tile pavement, but the rest of the floor is flagged. The fittings are modern.
The nave roof is modern. The two lancets on the north side are near the ends of the wall and are quite plain in character, the jambs and heads chamfered and without labels. Between them nearer the east end is a 15th-century square-headed window of three cinquefoiled lights. The doorway to the west, now built up, has a plain semicircular arch of a single chamfered order springing from hollow imposts. The nave arcade consists of five pointed arches in the style of the early 14th century and the transept is lighted in the end wall by a square-headed window of three rounded lights. Its east wall is blank. The south wall of the transept stands about 6 ft. 6 in. in front of the aisle, the projecting portion being inclosed by a screen and forming a vestry. The south doorway has a semicircular arch of two orders with enriched hood mould, the outer order having the zigzag moulding on the face, but with plain soffit and springing from angle shafts with scalloped capitals and moulded bases. The inner order is square and without ornament and springs from a hollow moulded impost, below which the jambs are square to the ground. The aisle is lighted by a modern window to the east of the porch, but that to the west is apparently of 16th-century date, of three rounded lights under a square head. The porch is of oak on a stone base. (fn. 147)
The tower is of three stages marked by stringcourses and terminates with an embattled parapet and low red-tiled pyramidal roof. There are no buttresses or vice, access to the belfry being by a ladder. The tower arch is modern. The belfry windows are square-headed and of two trefoiled lights and the west window is of two cinquefoiled lights with tracery. (fn. 148)
The font is old and consists of a plain octagonal stone bowl moulded on the underside and has a small pyramidal oak cover which preserves traces of colour. The pulpit and seating are modern and of oak.
Between the windows on the north side of the chancel is the tomb of Sir Francis Choke, a characteristic piece of Elizabethan work, with a recumbent effigy below a four-centred canopy, the entablature of which is supported by Corinthian columns and surmounted by a shield of the quartered arms of Choke and Coventry with supporters, helm, and mantling. (fn. 149) There are blank shields also in the spandrels and four larger ones along the base, two with the arms of Choke quartering Coventry and two charged with horses' heads alternately. Above these shields runs the inscription, 'Praye ye al for the sole of Francis Choke desessed in the yere of oure Lord A. 1562 in the 14 day of July.' The effigy represents a bearded man in armour with a chain about his neck, right arm by side and left on breast. The feet rest on a lion and the head is supported by a helm. (fn. 150) On the north side of the chancel is an inscribed armorial floor slab to William Cliffe (d. 1686) and on the walls are three 18thcentury tablets.
There is a ring of five bells: the third and fourth bear the date 1664 and the names of the churchwardens of that year; the treble is by Henry Knight of Reading, 1672; the second by Cor of Aldbourne, 1707, and the tenor by Robert Wells of Aldbourne, 1782. (fn. 151)
The plate consists of a cup and cover paten of 1662–3 with the marker's mark R.S., the paten inscribed, 'Shalburne 1663,' a large paten without date letter inscribed, 'Gloria Deo in Ecclesiis. Ex dono Ricardi Smith de Oxenwood Arm. 1727,' and a modern chalice (1872) and two patens (1870 and 1873) which are used at Bagshot chapel.
The registers begin in 1678. A book of churchwardens' accounts begins in 1787.
Advowson
In 1217–18 Roger de Caus granted the advowson of the church here to Richard Abbot of Bec, (fn. 152) who attached it to the priory of Ogbourne. It was appropriated (fn. 153) in 1208 to the prebendal stall of Ogbourne in the cathedral of Salisbury. (fn. 154) The advowson was held by the priory in 1337–8, (fn. 155) but later in the 14th century the presentations were usually made by the king, as the possessions of the priory were in his hands because of war with France. (fn. 156) The advowson and rectory passed with those of Hungerford to John Duke of Bedford, (fn. 157) and afterwards to the Dean and Chapter of Windsor, (fn. 158) who have since remained in possession.
The chapel of St. Margaret stood formerly beside the manor-house of Shalbourne Westcourt. It is first mentioned in 1285 as an appurtenance to that manor, (fn. 159) with which its advowson descended until 1545–6. It was then sold with some of the land to Sir Michael Dormer, (fn. 160) but became reunited with Shalbourne Westcourt when that manor was purchased by Edward Earl of Hertford. It is mentioned in deeds relating to the manor as late as 1826, and was pulled down about 1840, when the stones were used for building the church of East Grafton, Wiltshire. (fn. 161) When the chantries were dissolved in the time of Edward VI it was stated that 'there are divers old records which testify the said chapel to be a parish church.' (fn. 162)
A champel was built at Oxenwood about 1726 by the owner of the estate; his intention of endowing it and having it consecrated seems never to have been carried out. (fn. 163)
There was a chantry of one chaplain at Shalbourne in 1536, (fn. 164) but the founder's name was not known in 1546. The tithes from a farm called 'Westcote' formed part of its endowment. (fn. 165)
Charities
The eleemosynary charities include the charity of Martha Smith, founded by will, 1715, being an annunity of £6 for distribution of bread on the first Sunday of every month. The rent-charge is payable in the proportions of £4 17s. 6d. from the Savernake estate and £1 12s. 6d. from the Fosbury estate;
Thomas Henshaw's charity, deed 12 April 1859, consisting of an annunity of £5 issuing out of the manor of West Fosbury, distributed in money;
The parish stock, originally £20, augmented by accumulations to £40, now in the Hungerford Savings Bank; and
The poor's allotment, acquired under an inclosure award, 6 December 1805, consisting of 1 a. 2 r. 36 p., situate in East End Field, let for £3 10s. yearly.
The net income together with that of the parish stock is distributed in small sums among all the poor inhabitants.
The Educational Charities.—The foundation of Thomas Kingston, founded by deed 23 January 1,856, is regulated by a scheme of the Board of Education 30 June 1905, whereby the foundation is divided into
(1) The library branch, consisting of the site and building formerly used as a schoolhouse, and £560 15s. 10d. Local Loans 3 per cent. stock, producing £16 16s. 4d. yearly, the library being open to children attending certain public elementary schools. The trustees are also empowered to admit adults at a fee not exceeding 1d. per week.
(2) The exhibition branch, consisting of £875 13s. 11d. like stock, producing £26 5ss. 4d. yearly, which is made applicable as to £3 yearly in prizes to children of certain elementary schools for proficiency in religious knowledge; a sum of not less than £15 or more than £20 yearly in maintenance of exhibitions tenable at a secondary school or technical institute, and the surplus (if any) in bursaries.
The sums of stock are held by the official trustees.