Pages 349-353
A History of the County of Berkshire: Volume 4. Originally published by Victoria County History, London, 1924.
This free content was digitised by double rekeying. All rights reserved.
KINGSTON BAGPUIZE
Cingestun (x cent.); Chingestune, Kingestun (xi cent.); Kingston Bagpuize (fn. 1) (xiii–xix cent.).
The area of the parish is 1,109 acres, including 424 acres of arable land, 468 acres of permanent grass and 50 acres of woods and plantations. (fn. 2) The parish stretches from the River Ock to the Thames, the height gradually rising from the village of Kingston Bagpuize (267 ft. above the ordnance datum) to Kingston Hill (300 ft.), and then falling rapidly to the Thames (209 ft.). The fishery in the Thames was worth 5s. in 1086. (fn. 3) The subsoil is Corallian Beds and Oxford Clay, the soil stone-brash, black loam, sand and clay. Stone of good quality used to be obtained, and the rubble and sand-pits are still worked. The crops are cereals, roots and clover. The common, which no longer exists, and the pound are mentioned in 1540. (fn. 4) An Inclosure Act for the parish was passed in 1805–6 (fn. 5); the Award, dated 1806, is kept at the rectory. The inhabitants are occupied in agriculture and in connexion with the kennels of the Old Berks Hunt, built here in the last century by Col. Van de Weyer. (fn. 6) The extraordinary qualities of an old spring well drew the physicians from Oxford in 1751 to test its quality, (fn. 7) but Kingston Bagpuize never developed into a health resort. Fairs formerly held at Newbridge on 31 March and 28 September have been discontinued recently. (fn. 8)
The small village is at the meeting-place of roads from Abingdon, Faringdon and Witney (Oxon.). A stone house, formerly the George Hotel, on the south of the main road, is of Elizabethan or early 17th-century date. It is two stories high, and has a projecting gabled wing at the west end. The windows of the main block are of two mullioned and transomed lights, but the lower window of the wing is of three lights. In the centre is a blocked doorway. The house has a steep-pitched roof of stone slates. The church lies at the corner of a small green on the Witney and Abingdon road, it is surrounded by plantations on three sides and is close to the park. The rectory, south of the park, is a Georgian building erected in 1723 by the rector, Richard Blechinden.
Kingston House stands in the centre of the large park of Kingston Bagpuize and is approached by an avenue of trees. John Latton, who died in 1548, built a manor-house, (fn. 9) but the present mansion is a handsome building of red brick and stone of Georgian character with a pedimented front. The gates bear the Blandy arms. It possessed in the 18th century old glass windows showing the arms of the Lattons, (fn. 10) but these together with the old glass in the church have disappeared, and were probably those of the 'Lattons of Esher' which were placed in the 'Star Chamber' in Lord Oxford's villa at Strawberry Hill. (fn. 11) The house is now the residence of Mr. Edward Anthony Strauss, late M.P. for North Berkshire.
On the Thames to the north is Newbridge, formerly a hamlet, which extends into Northmoor parish in Oxfordshire and into Draycott Moor parish in Berkshire. It is composed of two public-houses, facing each other across the Thames (the ancient 'May Bush' alone belonging to this parish), of a mill in Northmoor and a farm in Draycott Moor. The bridge is a stone structure, probably of the 15th century. It is of six spans with four-centred arches, originally strengthened by four chamfered ribs in the width. Most of these have been removed, except those to the second arch from the north end. There are triangular refuges above the split-water piers on the west side only. The bridge, (fn. 12) forming a pass of the Thames, played an important part when Oxford was the centre of the Civil War. Essex was unable to take it on 27 May 1644, (fn. 13) but on 2 June Waller with 5,000 horse and foot overpowered the 100 musketeers who kept it and crossed the Isis, Essex immediately bringing his men over the Cherwell. (fn. 14) The Parliamentary army broke down Newbridge in October of that year. (fn. 15) Again in 1649 the 'Levellers' with their small force of about 600 men were driven through Berkshire by Fairfax and Cromwell, found Reynolds in command at Newbridge, too strongly posted to be attacked, and were forced to swim across the river higher up. (fn. 16)
There is a Wesleyan chapel at Southmoor.
Mention is made of the meadow called Cange in 1451, (fn. 17) a messuage called Hygons in 1517 and a tenement called Quylters in 1552. (fn. 18) There is now a field named Vauxhall, and there are farms known as North Audley or Lady Grove, Bell and Race, and woods called the Lanket and Thieves Copse.
John Robinson (d. 1598), President of St. John's College, Oxford, was inducted as rector of Kingston Bagpuize in 1568 (fn. 19); Humphrey Owen, Bodley's librarian and principal of Jesus College, Oxford, was curate in charge in 1762–3. (fn. 20)
Manors
According to the Abingdon Chronicle King Edgar in 970 granted 7 hides in KINGSTON to his faithful deacon Brihteah. (fn. 21) In support of this the abbey produced two charters of King Edward, both spurious; the first granted or confirmed 7 hides here to Abingdon Abbey, (fn. 22) the second granted 13 hides to Ælfstan. (fn. 23) In or before 971 20 hides at Kingston were bequeathed by the ealdorman Ælfheah (Alfhegus) to the ealdorman Ælfhere (Alferus), and were purchased from the latter by Osgar Abbot of Abingdon. (fn. 24) No mention of these grants was made in the later claim to the overlordship of Kingston set up by the monks of Abingdon. Ousted by the Normans after the battle of Hastings they claimed to hold by the grant of one Turkill, who, by the advice of Earl Harold, had commended himself and his land to them. Turkill fell at the battle of Hastings, and Henry de Ferrers seized his lands, (fn. 25) the abbey being powerless to prevent it. (fn. 26) Domesday Book, however, records that one Stanchil had been the Saxon tenant of Henry de Ferrers' fee in Kingston, (fn. 27) while the Kingston lands of one Turchil had passed to William son of Ansculph. (fn. 28)
Kingston Bagpuize was thus divided in 1086 between Henry de Ferrers and William son of Ansculph. The latter's fee may be identified as the northern part, as it contained the fishery. The overlordship of the southern part descended from Henry de Ferrers to succeeding tenants of the honour of Tutbury. (fn. 29)
Ralph, under-tenant of Henry de Ferrers in 1086, (fn. 30) was the Ralph de Bagpuize who held Barton and Alkmonton in Derbyshire of Henry de Ferrers. (fn. 31) Ralph left a son and heir Henry, (fn. 32) who had been succeeded by his brother Robert by 1113. (fn. 33) Robert held three knights' fees in Derbyshire of the Earl of Ferrers in 1166. (fn. 34) John de Bagpuize was lord in 1208, (fn. 35) and was succeeded before 1241 by William de Bagpuize, (fn. 36) probably his son, who was followed before 1261 by a brother John. (fn. 37) In 1290 John's son and heir William (fn. 38) granted to John de Kingston and his heirs a messuage and 2 carucates of land in Kingston in exchange for rents in Wiltshire, (fn. 39) John confirming to Alice de Bagpuize for life, for the payment of a rose yearly, a messuage and one carucate of land here. (fn. 40) In 1292 Nicholas de Kingston and his wife Margaret gave up to John de Kingston all Margaret's claim in a messuage and carucate of land and all her right to the land formerly belonging to William de Bagpuize in Kingston Bagpuize. (fn. 41) This or another John de Kingston was lord of this part of the vill in 1316, (fn. 42) and the latter was still alive in 1328, (fn. 43) having been knighted before 1327. (fn. 44) He left a son and heir Thomas, (fn. 45) and it was probably on his son Sir John that, with Elizabeth his wife, daughter and co-heir of Thomas Childrey, the manor was settled in 1414. (fn. 46) Sir John de Kingston died shortly afterwards, leaving a son Thomas under age, (fn. 47) but Elizabeth held the manor until her death in 1463, when it passed to her grandson, Thomas's son Thomas. (fn. 48) He died in January 1506–7, when his heir was his grandson John Kingston, then aged sixteen, who obtained livery of his lands in 1511. (fn. 49) At his death in 1514 his brother Nicholas succeeded, (fn. 50) and, on his death without issue in 1515, the manor came to his sister Mary, wife of Thomas Lisle. (fn. 51) Thomas survived Mary, who died in 1539, when her heirs were William Gorffyn, son of her paternal aunt Margaret, Margery wife of Sir John Cope, daughter of her paternal aunt Katharine Mallory, and Katharine wife of Thomas Andrews and Margaret wife of Thomas Boughton, granddaughters of Katharine Mallory. (fn. 52) William Gorffyn and Katharine Andrews, with her husband, conveyed their parts in 1542 to Sir John and Margery Cope, (fn. 53) who in February 1542–3 conveyed the manor to John Latton. (fn. 54) He at the same date acquired the other part of Kingston with which the Kingstons' estate subsequently descended.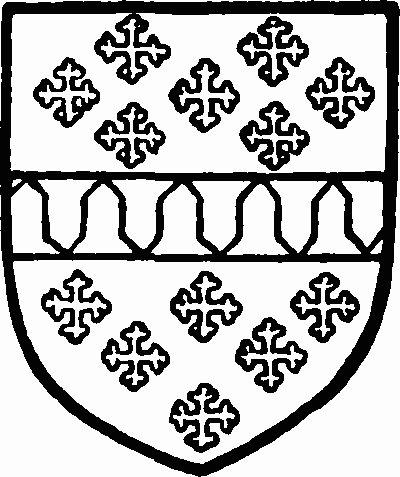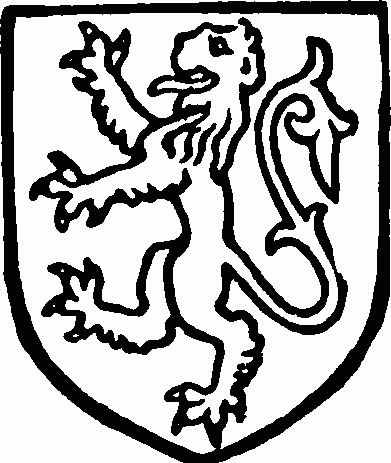 From William son of Ansculph the overlordship of the second manor of Kingston descended with the manor of Bradfield, (fn. 55) of which these lands were held in 1502. (fn. 56)
Adelelm held under William son of Ansculph in 1086. (fn. 57) He is called Adelelm de Kingston in 1113, (fn. 58) and was presumably ancestor of the succeeding owners of the manor. About 1240 Maud de Gournay, perhaps wife of Hugh de Gournay who died in 1239, (fn. 59) held a knight's fee in 'Kyngeston Rogeri' as guardian of the heir of Roger de Kingston, (fn. 60) and a John de Kingston purchased half a hide of land here from John Pygate in 1248. (fn. 61) The Kingstons were succeeded by the family of Fokeram; (fn. 62) William de Fokeram, tenant in 1272, must have been the William de Fokeram who alienated half the advowson of Fyfield to the Prior of Poughley. (fn. 63) In 1290 his son William quitclaimed to William de Birmingham, lord of Maidencourt, and his heirs the remainder of a messuage, 2 carucates of land and 100s. rent here which his father and mother Ellen held for life with remainder to himself. (fn. 64)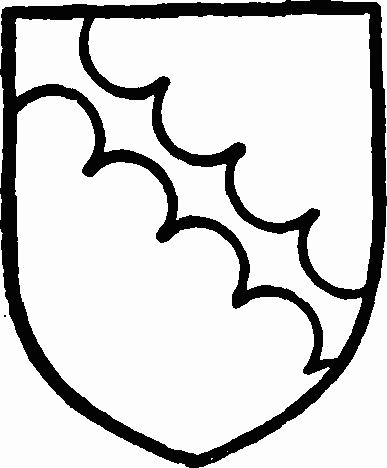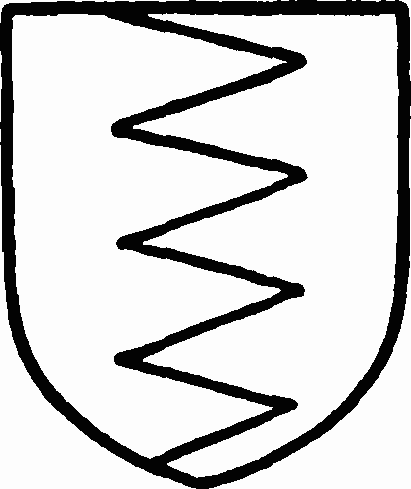 It is not clear whether the new tenant was the William de Birmingham who was taken prisoner in the Gascon wars of Edward I or his son William, (fn. 65) knighted in 1306. (fn. 66) This family had for some generations been lords of Birmingham in Warwickshire, where they held their lands of the same overlord. (fn. 67) The knight of 1306 was presumably the William who was lord of Kingston Bagpuize in 1316 and 1327. (fn. 68) His son William was father of Sir Fulk, (fn. 69) who, with Joan his wife, made a settlement of this manor and the advowson of the church in 1340, (fn. 70) and, with his wife Elizabeth, entailed the manor in the spring of 1353. (fn. 71) Sir Fulk leased the manor for life to Peter Coke in 1367. (fn. 72) He was succeeded by his eldest son John Birmingham, also a knight. (fn. 73) Sir John married Elizabeth widow of John Lord Clinton, (fn. 74) and previously wife of Robert Lord Grey of Rotherfield, (fn. 75) and died childless. She held this estate in dower until her death in 1423, when it became the joint property of Elizabeth and Ellen, daughters of Thomas de la Roche and Elizabeth daughter of Sir Thomas Birmingham, kt., brother of Sir John. Elizabeth was then wife of George Longueville, Ellen of Edmund Lord Ferrers (fn. 76) of Chartley Holme (Staffs.). The moieties held by these heiresses were sometimes each called a manor. After the death of Elizabeth George Longueville married Margaret daughter of his overlord, John (Sutton) Lord Dudley (fn. 77); he was succeeded in the estate called KINGSTON LONGUEVILLE in 1458 by Richard son of his son Richard, (fn. 78) who died in the same year, leaving a son John, aged fifty days. (fn. 79) John, who was knighted in 1487, (fn. 80) made a settlement in 1497, (fn. 81) and in 1541, with his illegitimate sons Arthur and Richard, (fn. 82) sold it to John Latton and William Daunce (fn. 83) for £100. (fn. 84)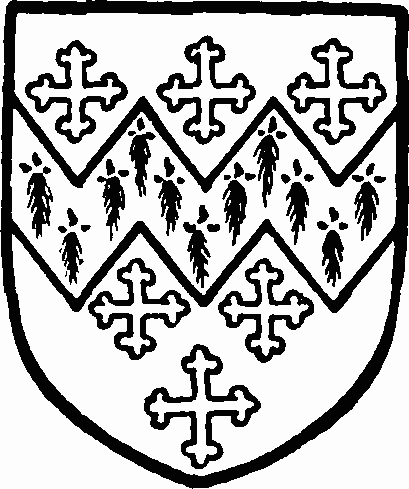 After the death of Lord Ferrers in 1435 (fn. 85) Ellen married as her second husband Sir Philip Chetwynd of Ingestre in Staffordshire, (fn. 86) and in 1439 with her husband and others she conveyed the manor to one John Ferrers, (fn. 87) presumably as trustee. Her son William Lord Ferrers died seised of it in 1450, leaving a daughter and heir Anne, aged eleven, already married to Walter Devereux, (fn. 88) son and heir of Sir Walter Devereux, kt., of Bodenham and Whitchurch in Herefordshire. (fn. 89) Walter Devereux was summoned to Parliament as Lord Ferrers, by right of his wife, from 1461 to 1483. He was slain fighting for Richard III at Bosworth in 1485. (fn. 90) John Lord Ferrers, his son by Anne, died in 1501, leaving a son and heir Walter, (fn. 91) who in 1542 with Richard his son and heir conveyed the estate to John Latton (fn. 92) of Chilton, who thus acquired the two manors. They descended with the manor of Symeons in Chilton until the death of John Latton in 1596. (fn. 93) His widow Dorothy married in the following year, at Kingston Bagpuize, the judge, Sir David Williams, who made Kingston House his principal seat and gave a new bell-tower to the church. (fn. 94) Dorothy, who held the estate in dower, became insane (fn. 95) and died in 1629. (fn. 96) Her son William Latton, his wife Elizabeth and their son and heir John had settled the manors of Kingston Bagpuize, Kingston Ferrers and Chartley, Kingston Longueville and Kingston Coope (Cooper, Cowper) in 1621 on John's marriage with Katharine daughter and co-heir of Sir Thomas Hamond of Brasted, Kent. (fn. 97) John Latton described as of Kingston Bagpuize, (fn. 98) died seised of the estate in 1631 in his father's lifetime, leaving a son Thomas, (fn. 99) who made settlements of it in 1650–1. (fn. 100) In 1675 his eldest son John Latton purchased the shares of the younger children in the manor. (fn. 101) Joseph Tyrell, Anne his wife, Joseph Strainge and Anne his wife conveyed one-fifth to Benjamin Tomkins in 1725 (fn. 102); George Radford, Elizabeth his wife, Michael Rawling, Betty his wife, Thomas Martin and Susan his wife conveyed one-fifth to William Ayres in 1726. (fn. 103) Before this date, however, the whole manor is said to have come into the possession of the Fettiplaces, and Edmund Fettiplace was living here in March 1710. (fn. 104) His only daughter and heir Elizabeth married John Blandy, by whom she had a son Fettiplace and a daughter Elizabeth. (fn. 105) Edmund on his death in 1710 left the mansion house to Fettiplace and his heirs with contingent remainder to the younger Elizabeth. (fn. 106) Both the heirs must have died before 1736, when their father John Blandy bequeathed Kingston Bagpuize to his son John by his second wife Elizabeth Weblin. (fn. 107) The younger John was Sheriff of Berkshire, and died at Kingston Bagpuize in 1791, aged seventythree. He bequeathed £2,000 for rebuilding the parish church and additional endowment to the school founded by his father. (fn. 108) He was succeeded by his cousin Adam Walker, who took the name Blandy. (fn. 109) Adam married Sarah Mott, (fn. 110) and, dying in 1841, left a son John who married Caroline Anne Poyntz, niece of Richard Hoare Jenkins of Llanharran House, Glamorgan, and died in 1844. (fn. 111) His widow and son John took the additional name of Jenkins on the death of Caroline's uncle Richard Hoare Jenkins. John Blandy Jenkins in 1891 made over this estate to his son John Blandy Jenkins; he died in 1901 at Las Palmas, leaving a son John, a minor, whose trustees are the present owners of the manor. (fn. 112)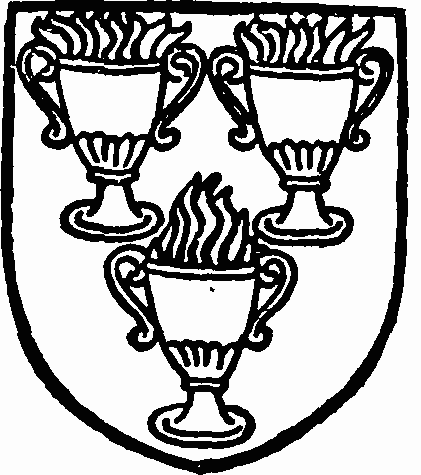 Church
The church of ST. JOHN BAPTIST consists of a rectangular body with an apsidal sanctuary and a south chapel. It was rebuilt in 1800, and little is known of its predecessor except that the tower was rebuilt in 1603. The church has a plain interior with a plaster barrel roof and a semi-dome to the sanctuary. At the east end is a plain round-headed window and four windows of similar form light the nave and chapel, the latter being entered under a wide segmental arch. The west door has Doric side columns and a cornice under a rusticated arch, and the west wall is pedimented and surmounted by a timber cupola with Doric columns and a lead-covered dome. The walls are finished with a stone eaves cornice. On the south wall of the body is a marble tablet to George Rainsbee, rector (d. 1624). On the east wall of the south chapel is a carved marble tablet to Edmund Fettiplace (d. 1710), with the arms of Fettiplace impaling Gules a cheveron between three hammers or for Soame. Another tablet on the west wall commemorates John Blandy (d. 1736) and Elizabeth his second wife, and bears the Blandy arms.
There are two bells, inaccessible except by ladder.
The plate includes a cup (London, 1727–8), inscribed 'Sacro in usus Parochiae de Kingston Com. Berks. D.D. Barthol. Tipping de Civ. Oxon. Armig. A.D. 1728,' with the Tipping arms—three pheons on an engrailed bend; a paten of the same date with the Tipping crest on the foot; a paten (London, 1724–5) inscribed 'Richard Blechinden Rector of Kingston-Bagpuiz 1728'; and a flagon (London, 1728–9) presented by the same rector.
The registers before 1812 are as follows: (i) mixed entries 1539 to 1667; (ii) mixed entries 1663 to 1800, marriages to 1754; (iii) marriages 1754 to 1812; (iv) baptisms 1806 to 1812; (v) burials 1807 to 1812.
Advowson
Kingston Bagpuize was originally part of Longworth (Wurtha). Adelelm de Kingston and Ralph de Bagpuize built a chapel, which with a churchyard was consecrated by Osmund Bishop of Salisbury (1078–1107), and they agreed to pay Abingdon Abbey as the parent church 32d. yearly. Ralph's son Henry withheld the payment, but Roger Bishop of Salisbury (1107–39) having threatened Kingston with an interdict, the debt was acknowledged in 1113 by Adelelm de Kingston and Henry's brother Robert, who was apparently panic-stricken by Henry's sudden death. (fn. 113) Pope Eugenius III confirmed this amount to the abbey in 1152, (fn. 114) and it was still paid at the Dissolution from Kingston Bagpuize Church. (fn. 115) The advowson was vested in the two founders jointly, and descended with their respective manors until in or about 1285 William de Fokeram gave his share to the priory of Poughley. (fn. 116) The other part was claimed in 1328 by the Prior of Poughley as having been given to his predecessor by John de Bagpuize in the time of Henry III. Both John de Kingston and William de Birmingham tried to deprive the prior of his seisin in 1328, (fn. 117) and the advowson was again claimed by Fulk de Birmingham in 1340, (fn. 118) but after this time Poughley remained in possession of the whole until it was dissolved in 1525 (fn. 119) for the purpose of founding Wolsey's college at Oxford (fn. 120); Kingston Bagpuize advowson was granted to Wolsey in the general grant for this purpose in January 1525–6, (fn. 121) and was conveyed by him to his college. (fn. 122) On Wolsey's attainder the advowson passed to the Crown, and was granted with the other possessions of Poughley Priory in 1531 to the Abbot and convent of Westminster. (fn. 123) It was not, however, among the possessions of the abbey at the Dissolution, and it appears to have passed into the hands of Charles Duke of Suffolk; on his forfeiture it reverted to the Crown and it was granted in 1554 to Sir Thomas White. (fn. 124) Together with the manor of Fyfield (q.v.) it must have formed part of the endowment of White's foundation of St. John's College, Oxford, which has ever since been patron.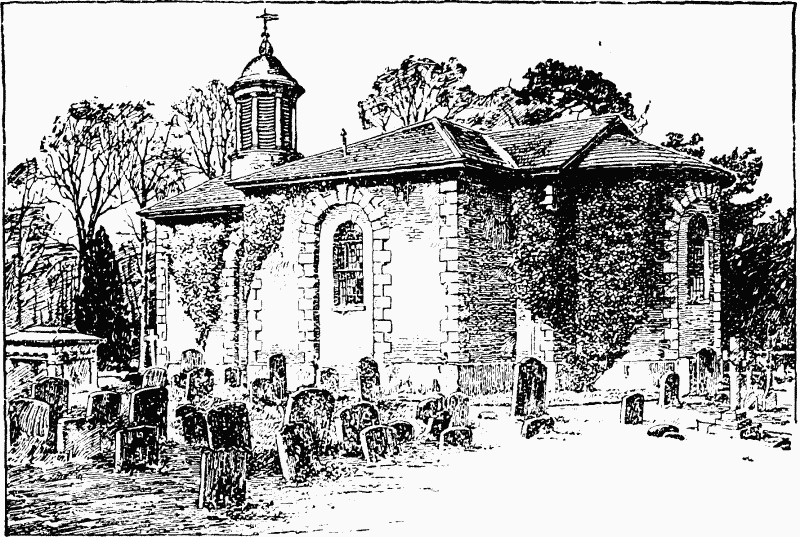 Charities
The Blandy educational charities were founded in 1736 by will of John Blandy the elder, and augmented by John Blandy the younger, by his will proved with a codicil in the P.C.C., 14 December 1791; they are regulated by a scheme under the Endowed Schools Acts, dated 23 September 1874. These charities were in 1835 the subject of proceedings in Chancery. The present endowments consist of the school site and buildings, the teacher's house, 25 acres known as Wick Lays and 4 a 2 r. in Kingston Bagpuize, producing in yearly rents £24 13s. 6d., and of £389 3s. consols, with the official trustees, representing the augmentation by John Blandy the younger. The scheme directed that the school should be carried on as a public elementary school, that the income should be applied in scholarships, in providing a lending library, extra playground accommodation, &c. Since 1902 the income has been paid into a separate account, with a view to accumulate a fund for the crection of a building to carry out some of the purposes prescribed in the scheme.
The above-mentioned John Blandy the younger, by the codicil to his will, bequeathed £500, the interest to be applied at Christmas in providing wearing apparel for poor women and for poor girls under fourteen. The legacy, with accumulations, is now represented by £638 1s. 2d. consols, with the official trustees, producing £15 19s. yearly.
The poor's land consists of 8 a. 2 r., situate near Newbridge, of which 6 acres were allotted under an Inclosure Award, dated 30 July 1807, in exchange for other lands purchased with gifts for the poor enumerated on the church table, and for land given to the poor by Henry Robinson. The land is let at £12a year, which is distributed at Easter in orders for goods.
The Nolan Memorial Fund.—In 1908 Sophia Louisa Nolan, by her will proved at London 6 August, bequeathed £200 for the benefit of the poor or in or towards the adornment of the parish church. The legacy is represented by £198 19s. 1d. Canada 3½ per cent. stock, with the official trustees.