Pages 379-380
A History of the County of Berkshire: Volume 4. Originally published by Victoria County History, London, 1924.
This free content was digitised by double rekeying. All rights reserved.
TUBNEY
Tubbenie, Tobenie (xi cent.); Tubbeney (xiiixv cent.); Tulbeny (xiii–xiv cent.); Tybbeney (xv cent.).
The ecclesiastical is conterminous with the civil parish of Tubney, of which the area is 1,152 acres. (fn. 1) There are 372 acres of arable land, 344 acres of permanent grass and 384 acres of woodland. Tubney Wood covers a large area, (fn. 2) and in 1631 it was proposed to use the oaks for the navy. (fn. 3) There has been no Inclosure Award, as the parish is an ancient inclosure. The subsoil is Corallian Beds, the soil sand. Sand-pits and quarries on the Heath were in use within living memory; the crops are wheat, barley, oats, peas, root crops and turnips. The parish is surrounded by marshy ground and brooks, on the north-west, west and south by the Osse Brook, a tributary of the Ock, on the south-east by Freya's Dyke. Part of the eastern boundary of the parish runs along the ancient road from Oxford to Wantage and a more western route from Abingdon to Oxford also passes through the parish. The height varies from 250 ft. to 300 ft. above the ordnance datum.
There is nothing that can be called a village in the parish for the houses are very scattered. Leland seems to refer to it when he writes that from Bessels Leigh 'I rode half a mile and came to Towkey where had been a village. The churche or chapell yet remayneth, & ther by in a wood was a manor place now clene downe. It longethe now as a ferme to Magdalen College in Oxford.' (fn. 4) This chapel was said in the early 19th century to have been long down, (fn. 5) but the graveyard still remains in a field near Appleton, north of Tubney Wood. By the site is Tubney Manor Farm, which has a moat on two sides and had a drawbridge until about 1840. (fn. 6) There is a tumulus in Tubney Wood, and another was destroyed in or about 1872. (fn. 7) Roman remains have been found. (fn. 8)
Tubney Park, 45 acres in extent, lies on the north side of the road from Abingdon to Faringdon. In the midst of the park is Tubney House, the residence of Mr. John Parsons, which may perhaps be partly ancient, but is covered with modern stucco. The entrance hall, built early in the 19th century, contains a number of roundels of foreign glass of early 17thcentury date with shields of arms, &c. An early 17th-century communion table with turned legs, said to have come from old Tubney Church, is also preserved here.
On the opposite side of the road is Tubney Farm, and to the west of the park, where the roads from Oxford and Abingdon to Faringdon meet, is Tubney Tree, a decayed wych elm 36 ft. in circumference; it was once a gathering place for Maytime dances and is the 'Fyfield elm' of Matthew Arnold's poems. (fn. 9)
The village feast was formerly held on the Sunday after the 21st August (old St. Lawrence's Day), the fair, called 'Tubney Heath' fair, being on the day following; when, within living memory, the Heath was planted by Magdalen College the fair was discontinued.
Sir James Stonhouse, bart., a distinguished physician and divine, was born at Tubney, being the eldest son of Richard Stonhouse of this place. (fn. 10)
Manor
TUBNEY seems to have been included in the lands of Marcham (q.v.) granted in 965 by King Edgar to Abingdon Abbey (fn. 11); in 1086 Rainbald held Tubney of that house, its Saxon tenants having been Norman and Aluric, (fn. 12) and the overlordship remained in the abbey's possession. (fn. 13)
Rainbald, the under-tenant in 1086, was son-inlaw of Abbot Reynold and made one of his own sons, Adelelm, a monk at Abingdon. (fn. 14) He incurred the ill-will of William II, who fined him £50. The Abbot of Abingdon and others became Rainbald's sureties and on Rainbald flying the country the abbot seized his lands in order to meet the payment. Rainbald, however, returned and recovered his demesnes. (fn. 15) John de Tubney, who held a knight's fee of Abingdon Abbey in 1166, (fn. 16) and Richard his son are mentioned during the reign of Henry II. (fn. 17) Henry de Tubney occurs with Joan his wife in 1198–9 (fn. 18); he may be identical with the Henry de Tubney who was living in 1224–5 and early in the reign of Henry III held a knight's fee of Abingdon Abbey in Tubney, Frilford and Uffington. (fn. 19)
Henry de Tubney left a daughter and heir Alice who married Arnold de Bois, (fn. 20) a member of a Warwickshire family. Arnold de Bois died seised in 1277, leaving a son and heir John, (fn. 21) who, dying childless, was succeeded by his brother Master William de Bois. (fn. 22) He in February 1295–6 received licence to settle a moiety of the manor on himself for life with remainder to his niece Maud and her husband William la Zouche, their issue, and the heirs of Maud. (fn. 23) They must have enfeoffed the Corbets of Hadley in Shropshire for in 1316 Roger Corbet was lord. (fn. 24) He received a grant in fee of warren in January 1331–2 (fn. 25) and was still living in 1350, (fn. 26) but Sir Robert Corbet, probably son of Roger's eldest son John, (fn. 27) had succeeded by 1362, (fn. 28) when Sir William la Zouche of Harringworth (Northants) quitclaimed this manor to him. (fn. 29) Sir Robert died seised of the manor and advowson in 1404, (fn. 30) and was buried at Marcham; (fn. 31) he left a son and heir Robert, also a knight, (fn. 32) who died seised in 1417, leaving a daughter and heir Sibyl wife of John Greville (fn. 33) of Chipping Campden (Gloucs.). John and Sibyl made a settlement in 1419 (fn. 34) on themselves and issue, with remainder to Guy Corbet in fee. (fn. 35) Sibyl died childless, possibly before 1428, when John was returned as lord, (fn. 36) and John, dying in 1444, was succeeded by Guy's son Robert, (fn. 37) knighted before 1445, when he leased the warren in the manor. (fn. 38) Sir Robert, Elizabeth his wife and his son Robert in 1464 conveyed the manor to Richard Quartermayns and Richard Fowler, (fn. 39) chancellor of the Duchy of Lancaster, and the heirs of the last-named. Richard Fowler was a nephew by marriage and had married Joan daughter of Quartermayn's niece and heiress Joan by her husband Sir John Danvers. (fn. 40) The conveyance of 1464 was probably followed by a settlement for this manor descended through Agnes younger daughter of John and Joan Danvers to Margaret Fray, her daughter. Margaret married Sir John Lenham alias Plummer, citizen and grocer of London who died seised in 1479. (fn. 41) In the next year his widow gave the manor to William de Waynflete, Bishop of Winchester, for his foundation of Magdalen College, to establish obit priests in the college and in the church of St. Bartholomew the Less in London. (fn. 42) Magdalen College has ever since been the owner. (fn. 43)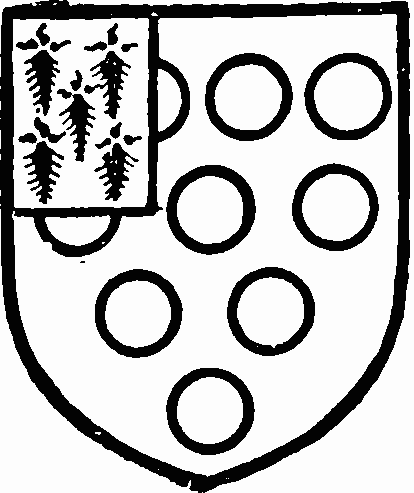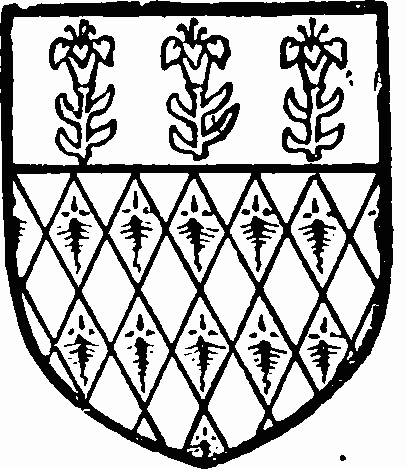 The services due from the lord to Abingdon Abbey were the payment of half a mark for seventeen weeks' guard at Windsor Castle, half a quarter of winter wheat as church scot, the same quantity as kingescorn, suit at the hundred court of Ock and 12d. hidage. (fn. 44)
Church
The church of ST. LAURENCE consists of a chancel with organ chamber, nave, south porch and west bellcote. It was designed by A. W. Pugin, and consecrated in 1847, and is a stone building in the 14th-century Gothic style with a three-light east window. The timber roofs are open and the bellcote contains two bells. The font was given by Queen Adelaide in 1846.
Advowson
The plate is modern and the registers begin in 1848.
The chapel of Tubney is mentioned in the 12th century, (fn. 45) but no reference to the advowson has been found until 1404, when it was appurtenant to the manor, with which it has continued to descend, (fn. 46) being now in the possession of Magdalen College.
The living, a rectory, was for long a sinecure, the parishioners attending Fyfield Church until the new church was built. On the induction of a rector the service was performed in the open air. (fn. 47)
Before the Reformation 40s. yearly from lands in Marcham was appropriated for lights in the chapel. (fn. 48)
There do not appear to be any endowed charities in this parish.