Pages 338-341
A History of the County of Buckingham: Volume 3. Originally published by Victoria County History, London, 1925.
This free content was digitised by double rekeying. All rights reserved.
CUBLINGTON
Coblincote (xi cent.); Cobelintone, Colblyngton (xiv cent.);
The parish of Cublington contains 1,223 acres, comprising 117 acres of arable land, the rest being laid down in permanent grass. (fn. 1) The soil is of loam with a subsoil of Portland Beds and Kimmeridge Clay, producing crops of wheat, barley and oats. The land reaches a height of 456 ft. above the ordnance datum in the east of the parish. It is watered by a branch of the River Thame, which also forms the parish boundary on the north and west.
The village is situated about the centre of the parish and is built along both sides of the road leading east from Whitchurch shortly before its junction with that coming north from Aston Abbots. It contains several buildings of the 16th and 17th centuries, and Niel's farm, about half a mile to the north-east, is also of this period. All of them have been considerably altered in the 18th and 19th centuries.
In a field at the west end of the village is an ancient mound known as the 'Beacon,' which appears to have been a castle mount, (fn. 2) and may have been thrown up by Walter de Chesney in the 12th century, or Geoffrey Lucy in the following century.
The open fields were inclosed under the Act of 1769 by an Award dated 9 March 1770, (fn. 3) now in the custody of the clerk of the peace.
A messuage called Shepherd's House, (fn. 4) and fields called The Hillground or The Home (fn. 5) and the Town Meadow are mentioned in the 17th century. (fn. 6)
MANOR
Before the Conquest CUBLINGTON was held of Edward the Confessor as two manors of 8 hides and 2 hides respectively by Torchil and Godmin. (fn. 7) By 1086 these 10 hides were held of the king by Gozelin the Breton, (fn. 8) but by 1283 they formed part of the honour of Gloucester, (fn. 9) to which they were still appurtenant in 1615. (fn. 10)
Gozelin the Breton was succeeded by his son Hugh, (fn. 11) on whose death Cublington descended to his son Walter, who bore the surname of de Chesney. (fn. 12) Walter de Chesney appears to have been at first succeeded by his daughter Mabel, the wife of Aumary le Despencer, (fn. 13) with whom she is mentioned in connexion with the church of Cublington in 1186. (fn. 14) The Despencers seem, however, to have conveyed their interest to Maud, another daughter of Walter de Chesney. (fn. 15) Maud's daughter Juliana is mentioned in 1218 as the wife of Geoffrey Lucy, (fn. 16) and Cublington was held by their descendants for many generations. It was probably their son, another Geoffrey, who joined the barons against Henry III and therefore forfeited the manor. (fn. 17) It had been restored to him by 1276, when he claimed to have a gallows, assize of bread and ale and view of frankpledge in Cublington, and was accused of obstructing the king's bailiffs in the performance of their duties. (fn. 18) He died in 1284, leaving a widow Ellen, who was living as late as 1317, (fn. 19) and a son Geoffrey Lucy, aged sixteen, (fn. 20) who settled Cublington on himself and his wife Desirée, with remainder to their son and heir Geoffrey, aged seventeen at his father's death in 1305. (fn. 21) Desirée Lucy died some time after 1323, (fn. 22) when the manor passed to her son Geoffrey, who held it until his death in 1346. (fn. 23) His son, another Geoffrey, (fn. 24) in 1363 made a false claim in respect of the manor against the feoffee of his grandfather, (fn. 25) and died in 1400 leaving a son Reynold, (fn. 26) on whose death in 1437 Cublington descended to his son Walter. (fn. 27) Walter died in 1444, leaving a son and heir William, (fn. 28) who died in 1460, (fn. 29) when his lands passed to his niece Elizabeth, wife of Roger Corbet, and his nephew William Vaux, (fn. 30) afterwards Sir William Vaux, kt. Sir William Vaux was attainted in 1461, (fn. 31) whereupon his moiety of the manor was granted by the king in fee simple to Ralph Hastings, squire of the body, as a reward for good service. (fn. 32) This grant was confirmed to Ralph Hastings and his heirs in 1483, (fn. 33) but they do not seem to have held the moiety of the manor for long, Hastings probably forfeiting it in 1485. The other moiety of the manor, upon the death of Elizabeth in 1498, passed to her grandson Robert, (fn. 34) afterwards Sir Robert Corbet, kt., his father Sir Richard Corbet, (fn. 35) son of Elizabeth, having already died. (fn. 36) In 1500 an action was brought by Sir Nicholas Vaux, son of the attainted Sir William Vaux, against Sir Robert Corbet for refusing to divide the manor of Cublington, half of which Nicholas claimed by inheritance (fn. 37) The Corbets had doubtless acquired this half at the time of Ralph Hastings' attainder and now obtained a quitclaim from Vaux in a new division of the Lucy inheritance. Sir Robert Corbet died seised of the whole manor in 1513. (fn. 38) He was succeeded by his son Roger, who in 1525 settled the manor on himself and wife Anne (fn. 39) and died in 1538, leaving a son Andrew, afterwards Sir Andrew Corbet. (fn. 40) In 1584 Sir Robert Corbet, the son of Sir Andrew, (fn. 41) died childless seised of the manor. His brother Richard succeeded him. (fn. 42) In 1590 Richard Corbet conveyed the manor to John Rotherham, (fn. 43) whose nephew Sir William Willoughby, kt., (fn. 44) died seised of the manor in 1615. (fn. 45) His son Sir Rotherham Willoughby had died two years earlier, (fn. 46) when two-thirds of the manor had been settled for life on Ann, his widow. (fn. 47) William, son of Sir Rotherham, succeeded his grandfather and died in 1630. (fn. 48) His son and heir, another William, (fn. 49) conveyed the manor in 1658 to Richard Carter, (fn. 50) as a preliminary to its alienation to Bernard Tourney in the same year. (fn. 51)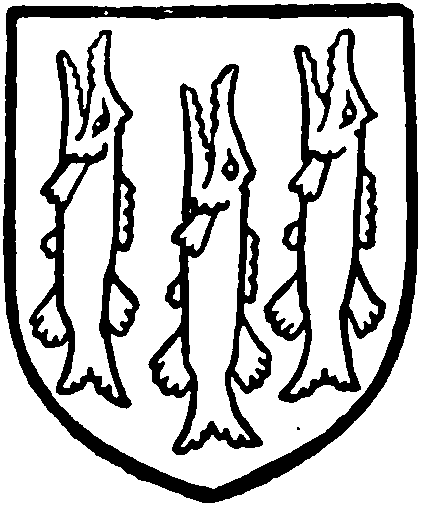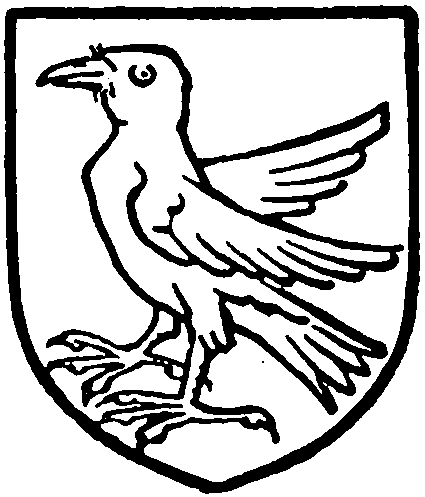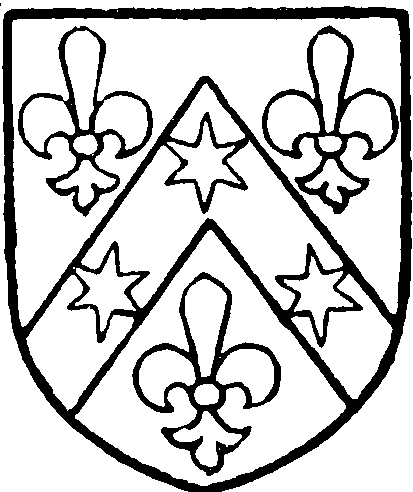 Bernard Tourney died in 1681, (fn. 52) and his son and heir Bernard died a few months later. (fn. 53) It descended in the family, as a certain Bernard Tourney left it to his grandson Thomas Sheppard, who owned it in 1776. (fn. 54) Thomas Sheppard, who was afterwards made a baronet, (fn. 55) married Elizabeth Cotton, (fn. 56) the heiress of Thornton (q.v.), which became the chief seat of the Sheppard family, (fn. 57) and with which Cublington descended. (fn. 58) About the beginning of this century it was conveyed by Mr. Henry Sheppard Hart Cavendish to the Hon. Lionel Nathan de Rothschild, M.P., of Ascott, Wing, the present owner.
CHURCH
The church of ST. NICHOLAS consists of a chancel 27 ft. 6 in. by 13 ft., nave 32 ft. 6 in. by 19 ft. 6 in., west tower 6 ft. square, and a north porch.
A former church is said to have stood on a site to the westward, where traces of an inclosure can still be seen. (fn. 59) The present building dates from the early part of the 15th century, John Dervyle, who died in 1410, being its first rector. The gallery at the west end is of 18th-century date, and in the 19th century the south porch was added. There were general restorations in 1861 and 1887. The tower is built of ashlar masonry, which has been a good deal repaired with Roman cement; the rest of the church has been rough-casted.
The chancel, the detail of which is of early 15th-century date, is lighted from the east by a window of three trefoiled lights with tracery in a two-centred head. On either side of it is a niche with a trefoiled head. There are two windows on each side of the chancel, each of two trefoiled lights with a quatrefoil in a two-centred head. The east splay of the southeastern window, the sill of which is lowered to form a sedile, contains a small piscina with a trefoiled head. The south wall of the chancel has in addition, near the west end, a blocked rectangular low-side window. The two-centred chancel arch is of two moulded orders, the outer of which dies into the square jambs, while the inner springs from carved corbels, the northern one representing a man and the southern a monkey.
The detail of the nave is of the same period as that of the chancel. The north and south walls each contain two windows. All these windows are of two trefoiled lights with a quatrefoil in a two-centred head. In the middle of the north wall is a doorway with jambs and two-centred head of a single chamfered order, and in a like position in the south wall is a similar doorway, but of two moulded orders. Near the east end of the south wall is a carved bracket representing the head of a woman.
The west tower is of one stage with an apparently modern embattled parapet. It has diagonal buttresses to the western angles. The tower arch is twocentred and of three chamfered orders, the innermost springing from moulded corbels and the others continuous. The west window is deeply recessed externally, and is of two trefoiled lights in a two-centred head. The bell-chamber has in each face a much weathered opening of two trefoiled lights with a quatrefoil in a two-centred head. The head of the south window was apparently never pierced, the outline of the tracery and cusping being sunk only.
The north porch has a blocked outer opening with jambs and two-centred head continuously moulded; a modern window has been inserted in the blocking. The roofs of the chancel and nave are hidden by plaster ceilings.
In the chancel there is a brass to John Dervyle 'first Rector of this church,' who died in 1410, and another to William Brandin, another rector, who died in 1441.
The vestry contains a chest of exceptional interest. It is long, low, and of crude workmanship, the feet being carved with small quadrants of cable ornament. It is probably of 12th or 13th-century date, and retains its original ironwork. The gallery contains some original seating and a wooden lectern presented in 1685 by Joseph Neale, which has a turned stem supporting a revolving hexagonal book-rest. The nave contains some 16th-century seating, and in the chancel is a late 17th-century chair.
Preserved in the rectory, but belonging to the church, are a Bible of 1638 and three volumes of Foxe's Acts and Monuments, retaining the staples for the former chains.
There is a bell by Anthony Chandler, 1667, and a sanctus of 1811.
The communion plate includes a cup and cover paten of 1692 and a pewter flagon, which is probably of 17th-century date; also a silver chalice and paten presented in 1913.
The registers before 1812 are as follows: (i) baptisms 1566 to 1812, marriages 1566 to 1728, burials 1566 to 1728 (the earlier part being a copy of 1607); (ii) marriages 1729 to 1754, burials 1729 to 1812; (iii) marriages 1755 to 1788; (iv) marriages 1789 to 1812.
ADVOWSON
Hugh the son of Gozelin bestowed Cublington Church upon Dunstable Priory, probably towards the end of the 11th century, (fn. 60) and the gift was confirmed by his son Walter de Chesney. (fn. 61) Walter's daughter Mabel and her husband Aumary le Despencer, however, in 1186 recovered the right of presentation for an annual payment of 2 silver marks to the prior, (fn. 62) who is mentioned as receiving them in 1291. (fn. 63) From this date (1186) the descent of the advowson follows that of the manor (q.v.) until 1720, when Bernard Tourney sold the patronage to William Mayo. (fn. 64) By 1750 it had passed to Matthias Mayo, (fn. 65) who conveyed it in this year to Thomas Gregory. (fn. 66) In 1756 the latter transferred it to Charles Millan, (fn. 67) who alienated it in 1763 to John Unwin of Holborn. (fn. 68) Three years later John Unwin sold it to the Warden and scholars of Lincoln College, Oxford, for £1,000. (fn. 69) Lincoln College still presents.
The church, which has always been a rectory, was assessed at £4 6s. 8d. in 1291, (fn. 70) at 20 marks in 1317, (fn. 71) and at £10 6s. 8¾d. in 1535. (fn. 72)
In 1450–2 Thomas Alford, rector of Cublington, said that he 'could not reside without fear of death at his church, so great was the animosity against him.' (fn. 73) He desired twelve years' leave of absence with his full salary, 'because the church would not suffice to maintain himself and another.' (fn. 74) His request was probably refused, as a new presentation was made to the church in 1453. (fn. 75)
CHARITY
John Westear, who died in 1833, by his will bequeathed £500, the income to be distributed among the poor in clothes. The legacy was invested in £506 6s. 7d. consols (with the official trustees). The annual dividends, amounting to £12 13s., are applied every February in supplying blankets, quilts, sheets, &c., to about thirty-five recipients.