Pages 361-363
A History of the County of Buckingham: Volume 3. Originally published by Victoria County History, London, 1925.
This free content was digitised by double rekeying. All rights reserved.
GROVE
Langrave (xi cent.); la Graue (xii cent.); Grava (xiii cent.); Grove Neyrnuyt (xiv cent.); Parva Grava (xv cent.).
Grove is a small parish covering an area of 437 acres, including 76 acres of arable land, 247 acres of permanent grass, and half an acre of woods and plantations. (fn. 1) The subsoil is of gault. The surface of the parish is rather flat, the average altitude above the ordnance datum being 300 ft. The parish is watered by the River Ouzel, which separates it on the east from Leighton Buzzard in Bedfordshire. The Grand Junction Canal and main line of the London and North Western railway run for some distance through the parish parallel with the Ouzel.
There is no village proper, and the few buildings there are lie far apart. The church stands to the south-east near Grove Farm. The isolation hospital is in the north, and was built in 1900 for the Linslade urban and Wing rural districts.
MANORS
In the reign of Edward the Confessor GROVE MANOR was in the possession of two brothers, but by 1086 was held by Robert of Gozelin the Breton. (fn. 2) During the 13th and 14th centuries the manor was attached to the honour of Gloucester as was Cublington (q.v.), (fn. 3) but there is no mention of this overlordship after 1398. (fn. 4) Holding of the honour of Gloucester were the Lucys, who before 1274 subinfeudated Grove Manor, (fn. 5) referred to during the 14th and 15th centuries as 'land' or a 'fee.' (fn. 6) It was afterwards held of their manor of Cublington (q.v.), (fn. 7) the overlordship being last mentioned in 1645. (fn. 8)
The ownership in fee appears to have been obtained by the Grave family, for in 1197 Cecily de Brai, widow of Richard de la Grave, claimed dower in Grove against Osbert de la Grave. (fn. 9) By 1227 the property had passed to Hugh de Botte, who settled the reversion in that year on his sister Iterie's son, Robert son of Richard de Brok. (fn. 10) By 1256 it was the property of Laurence de Brok, (fn. 11) who died in 1274 seised of 40s. rent in Grove, leaving a son and heir Hugh, aged thirty, (fn. 12) who appears to have subinfeudated the manor to his son Laurence de Brok, (fn. 13) who was holding in 1284. (fn. 14) Laurence's son Robert, with Maud his wife, conveyed the property in 1349 to Sir Niel Loring, (fn. 15) on whose death in 1386 (fn. 16) it passed to Margaret his younger daughter and co-heir, wife of Thomas Pever of Toddington, Bedfordshire. (fn. 17) The latter was succeeded by his grandson John Broughton, (fn. 18) who granted his property in Grove in February 1442–3 to the hospital of St. John Baptist, which he founded in Toddington at that date. (fn. 19) In 1546 'the hospital had already been dissolved by private action.' (fn. 20) Half the endowment was held by the lord warden of the Cinque Ports (Sir Thomas Cheyne) in right of Anne his wife, daughter of Sir John Broughton, and the other half by George Stafford by gift of Lord William Howard in right of his wife Katherine, younger daughter of Sir John Broughton. (fn. 21) About this time Grove Manor came into the possession of the Dormer family, presumably by purchase of these two moieties, for in 1552 Sir Robert Dormer died seised of it. His son William succeeded him, (fn. 22) and died in 1575 leaving a son and heir Robert, (fn. 23) afterwards Lord Dormer. The latter died in 1616, when his title and estates descended to his grandson Robert, (fn. 24) who was subsequently created Earl of Carnarvon. (fn. 25) Robert was killed fighting on the king's side at Newbury in 1643, (fn. 26) and was succeeded by his son Charles, who held Grove until his death in 1709, (fn. 27) when it passed to his elder daughter and co-heir Elizabeth, wife of Philip Stanhope, Earl of Chesterfield. (fn. 28)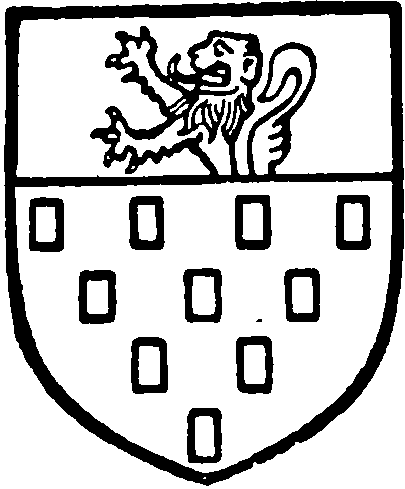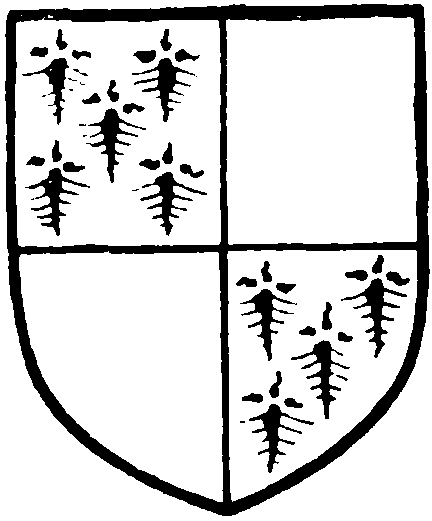 The Earls of Chesterfield continued to hold Grove until the middle of the 19th century, (fn. 29) when it was purchased by Lord Overstone, (fn. 30) on whose death in 1883 the manorial rights vested in his daughter, Lady Wantage, the present owner.
Lands in Grove known as the vill of Broke or Brokton, and in the 15th century BROKTON MANOR, were attached to the honour of Giffard, (fn. 31) under which an intermediary lordship was held by the Earls of Oxford. (fn. 32)
As in Grove Manor, the Lucys were the holders in fee of this estate, which they similarly subinfeudated, probably about the same date, retaining an intermediary lordship, which is referred to in 1346. (fn. 33) Their tenants here, as in Grove, were in the 13th century the Brok family, (fn. 34) to a younger branch of which Brokton appears to have passed. Roger son of William de Brok held the property in 1311, when he was engaged in a dispute with John son of John de Brok, (fn. 35) and it had passed from him before 1337 to John de Charlton. (fn. 36) It was then described as a messuage, 80 acres of land, 12 acres of meadow, and 34s. rent in Brokton and Grove (fn. 37) held for a quarter fee. (fn. 38) A quitclaim of rights was made in 1348 to John de Charlton and his son John by William de Brok and his son and heir John, (fn. 39) and the Charltons are found in possession of the manor as late as 1427, when Sir Thomas Charlton, son and heir of Thomas Charlton, released all his right in it to Thomas Mortimer and others. (fn. 40) They must have been acting as trustees for Thomas Pever of Toddington, who died in 1429, (fn. 41) for his grandson and heir John Broughton at his death in 1489 left the issues of Brokton Manor, which had descended to him from his grandfather, to the hospital at Toddington. (fn. 42) The property was called lands in Brokton at the death in 1506 of his grandson and heir Robert Broughton, who held them of the Earl of Kent as of his manor of Syneston (Simpson ?). (fn. 43)
Other lands in Grove were held of the Lucy family by Roger de Wimberville in the early 13th century. (fn. 44) By 1256 they had passed to Geoffrey Neyrnut, who in that year acquired further land in Grove from Robert and Maud de Brok. (fn. 45) Geoffrey died shortly afterwards leaving a son and heir John, (fn. 46) in possession in 1284, (fn. 47) when it was first called GROVE MANOR. (fn. 48) The last mention of this estate occurs in 1346, when it was held by Sir John Neyrnut. (fn. 49)
There was a water-mill on the Broks' manor of Grove, mentioned for the first time in 1197. (fn. 50) It was granted with the rest of the property to the hospital in Toddington, (fn. 51) and afterwards passed to the Dormers, against whom Sir Henry Cheyne brought an action in the reign of Elizabeth to recover the mill. (fn. 52)
CHURCH
The church of ST. MICHAEL consists of a chancel and nave, 29 ft. by 18 ft. 3 in., with no structural division between them, a north porch and a western bellturret.
With the exception of the font, which is probably of the 12th century, there is no evidence of any work of an earlier date than the 14th century, at which period the church was probably rebuilt. Various features were introduced during the following centuries, and in modern times the east and west gables have been rebuilt and the building reroofed and restored. Traces of foundations discovered at the east end while digging a grave suggest that the chancel has been shortened.
The walls, which have diagonal buttresses at the angles, are of stone rubble covered with plaster, and have stone dressings. The roof is covered with tiles.
The east window of the chancel is modern. To the north of it is a recess, beneath which is a piscina, both of which have cinquefoiled heads and are probably of 14th-century date. South of the window is a higher recess, which also has a cinquefoiled head and is probably of the same date. The north wall contains a doorway of the 15th or 16th century with a flat four-centred head, and in the south wall is a window of the same period of two lights in a square head. Beneath it is a trefoilheaded recess of the 14th century probably for a piscina. The west wall has a 14th-century window of three lights with modern tracery.
The font has a circular bowl of clunch with a moulded upper and lower edge, probably of 12thcentury date. It has been repaired, but is in poor condition and rests on a modern base.
There is a small 17th-century table, which has been painted.
The bell in the turret is by Anthony Chandler, 1676.
The old communion vessels, which are no longer used, are of pewter. The plate now in use is modern.
The earlier registers appear to have perished; the first of the existing books begins in 1711.
ADVOWSON
Grove Church, reference to which occurs in 1349, (fn. 53) has always been appurtenant to the manor (q.v.), with which it has descended to Lady Wantage. (fn. 54) The living, a rectory, has been held with the vicarage of Wing since 1810.
In 1403 the church was so ruinous, being partly roofless, that the pope granted indulgence to all who should visit it and give alms on the feast of St. Michael, the patron saint. (fn. 55) In 1535 the church was assessed at £4 13s. 4d. (fn. 56)
There do not appear to be any endowed charities in this parish.