Pages 397-401
A History of the County of Buckingham: Volume 3. Originally published by Victoria County History, London, 1925.
This free content was digitised by double rekeying. All rights reserved.
MENTMORE
Mentemor (xi–xv cent.); Mantemore (xiv cent.).
Mentmore is a parish consisting of 1,575 acres, of which 396 acres are arable land and 65 woods and plantations. (fn. 1) The soil is stiff clay and the subsoil clay. The land, which is lowest in the north, rises near the village to a height of 421 ft. above the ordnance datum, sinking again towards the south. West of the village is Mentmore Park, the seat of the Earl of Rosebery; the house was built about 1851. The church and vicarage stand just outside the park, the main portion of the village lying to the east. Mentmore Manor House lies to the north-east of the village. It is built of brick, the upper part having timber framework with brick filling, and was probably erected by Thomas Wigge a little before the middle of the 17th century. Ledburn is a scattered hamlet in the north of the parish containing several buildings of the 17th and 18th centuries, including Ledburn Manor House, which, although originally built probably by one of the Enderby family in the latter half of the 15th century, is now substantially a brick house with a tiled roof of the 17th century, with a wing of the 18th century. There is a Baptist chapel which was built in 1840.
Remains dating from the Roman, Anglo-Saxon and Mercian periods have been found at Mentmore. (fn. 2) An Inclosure Award for Mentmore and Ledburn was made in 1839 under the Act of 1836. (fn. 3)
MANORS
Eddeva the Fair held Mentmore as a manor before the Conquest. (fn. 4) In 1086 Hugh Earl of Chester held the land assessed at 18 hides, (fn. 5) and in the 13th century it still belonged to the fee of Chester, (fn. 6) which, however, was finally annexed to the Crown in 1265. (fn. 7) Before 1167 MENTMORE seems to have been, with Eaton Bray in Bedfordshire, in the hands of Osbert Martel, (fn. 8) and it was certainly given to Adulf de Braci before 1170. (fn. 9) William de Cauntelow, who married Mascelin daughter of Adulf de Braci, held it in the 13th century, (fn. 10) when it was declared to be a member of the manor of Eaton Bray. (fn. 11) George son of William de Cauntelow (fn. 12) died in 1273, (fn. 13) and Mentmore passed to one of his sisters and co-heirs, Millicent wife of Eudo de la Zouche (fn. 14) and formerly of John de Montalt. (fn. 15) Millicent died in 1298, her heir being her son William de la Zouche of Harringworth. (fn. 16) In 1352 the latter was succeeded by William, the son of his eldest son Eudo. (fn. 17) Sir William de la Zouche, kt., died seised of Mentmore in 1382, (fn. 18) and was followed in direct descent by four generations, all bearing the name of William. (fn. 19) Sir John de la Zouche, kt., son and heir of the last, was attainted in 1485, (fn. 20) and in 1490 Henry VII granted the manor of Mentmore to Sir Reynold Bray, kt., to be held in tail-male for the annual rent of a pair of spurs. (fn. 21) The Zouche family, on the reversal of the attainder, quitclaimed their right. (fn. 22) Edmund Lord Bray, nephew of Sir Reynold, (fn. 23) held Mentmore after his uncle's death, and in 1539 settled it on his son John in tail-male, with remainder to his brothers Edward and Reynold and their issue. (fn. 24) Edmund died in 1540, (fn. 25) and his son John died without issue in 1557. (fn. 26) The inheritance therefore passed to Edmund's brother, Sir Edward Bray, kt., who died in 1558, being succeeded by his son Edward. (fn. 27) The latter, about 1565–6, conveyed the manor to Edmund Bray, his cousin, a son of Reynold Bray, quitclaims of their rights being afterwards made to Edmund by his father and cousin, both called Reynold, and by his brothers Reynold and Ralph. (fn. 28) From this younger branch of the family Mentmore passed in 1574–5 to Walter Sandys, (fn. 29) an annual rent of £120 chargeable on the manor, being, however, reserved to William Lord Sandys of the Vyne, (fn. 30) grandson of Margery, a cousin of Edmund Lord Bray and heiress of the eldest branch of the Bray family. (fn. 31) The property was afterwards granted to trustees, (fn. 32) to whom, in 1577, William Lord Sandys quitclaimed his right. (fn. 33) The trustees had acquired the estates in the right of Miles Sandys of Latimer, (fn. 34) who was not, however, related to the noble family of that name. He settled the manor in 1588 on his son Edwin, who married Elizabeth daughter of William Lord Sandys of the Vyne. (fn. 35) Edwin, afterwards Sir Edwin Sandys, kt., died in 1608, (fn. 36) and his son and heir William held Mentmore in 1616. (fn. 37) For some years after this the descent of the manor is uncertain, but by 1659 it was held by Thomas Wigge, sen. (fn. 38) In 1688 Alice, widow of Thomas Wigge, jun., and other members of the family conveyed the manor to Thomas Ligoe, (fn. 39) a relative. (fn. 40) In 1725 Mary Ligoe, widow, and Thomas Ligoe and Elizabeth conveyed it to John Hamilton, Viscount Limerick, (fn. 41) who held as late as 1750, (fn. 42) after which date and before 1784 his son sold to Richard Bond Harcourt. (fn. 43) From the Harcourt family the manor passed, about the middle of the 19th century, to Baron Mayer de Rothschild, (fn. 44) whose son-in-law the Earl of Rosebery is now lord of the manor.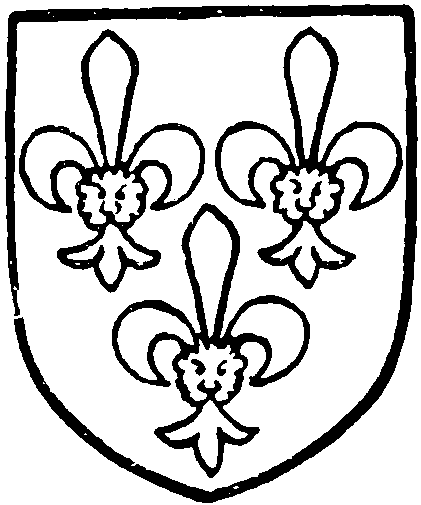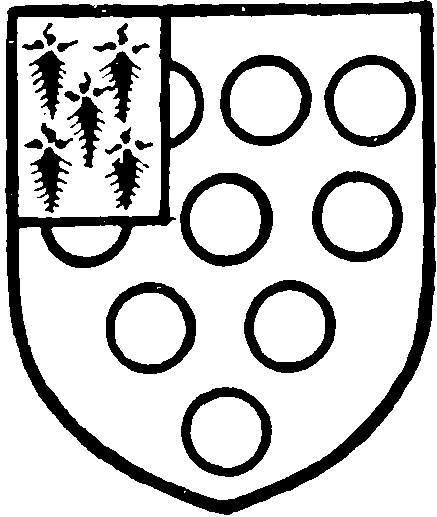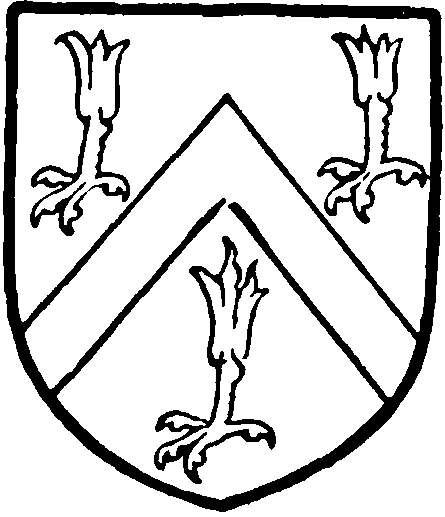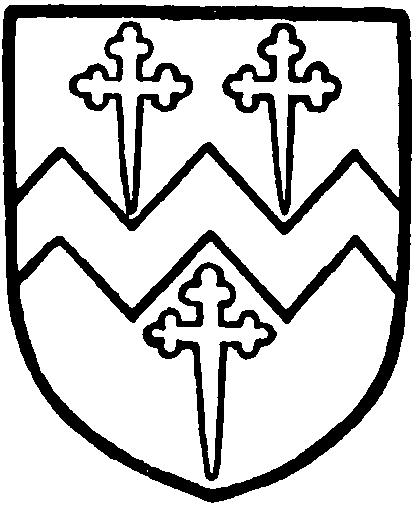 Robert, the under-tenant of Mentmore in 1086, was succeeded in part of his holding by Hugh Bussell, whose name occurs in the 12th century, (fn. 45) and whose son Walter was apparently alive in 1182–3. (fn. 46) A joint under-tenant with the Bussells was William Fitz Miles. (fn. 47) In 1202 Roger de Argentein and Maud his wife, possibly an heiress of the Bussells, were holding (fn. 48); their son Walter is mentioned in 1205–6. (fn. 49) A Roger de Argentein held in 1253. (fn. 50) In 1258 Joan daughter and one of the heirs of William de Argentein quitclaimed lands in Mentmore to Roger de Stretley and Maud his wife, apparently another daughter of William. (fn. 51) Hugh de Stretley held part of Mentmore in 1284, (fn. 52) and in 1302 and (fn. 53) settled it in 1305 on himself for life with reversion to his son John and the latter's issue by Elizabeth his wife. (fn. 54) Hugh was still holding in 1316, (fn. 55) but had been succeeded by John de Stretley, his son, by 1346. (fn. 56) His heir, as in Creslow (q.v.), was his brother William, whose descendant, another William, left a daughter and heir, Elizabeth Wotton. (fn. 57) She sold her share as the MANOR OF STRETLEY to Ralph Lane, (fn. 58) who in 1503 and 1514 obtained quitclaims from Thomas Mountague and Mary his wife, (fn. 59) and from Thomas Marlborough and Margaret his wife (fn. 60) in the right of Mary and Margaret, probably other Stretley heiresses. In 1525 Richard Byllet, son and heir of Anne, daughter and heir of Elizabeth Wotton, quitclaimed all his right to Lane also. (fn. 61) Sir Ralph Lane, knt., died in 1540 seised of 'half the manors of Mentmore and Ledburn,' leaving a son Robert as heir. (fn. 62) There is no further trace of this manor.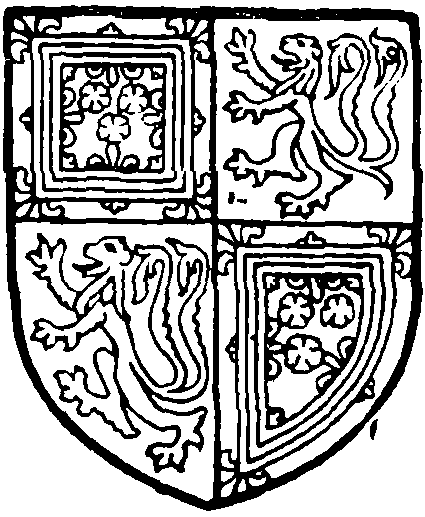 Another portion of Mentmore was obtained in subinfeudation by Henry de Nafford and Ralph Poer, who held two fees here in the early 13th century (fn. 63) and in 1235 received exemption with their men of Mentmore, at the instance of William de Cauntelow, from suits of counties and hundreds, sheriff's aids and hidages for the life of William. (fn. 64) Both still held in 1240–1, (fn. 65) but in 1254 Ralph Poer was sole holder, (fn. 66) and he or a descendant is mentioned again in 1284–6. (fn. 67) His interest appears to have passed to Andrew de Jarpenville, (fn. 68) who with his wife Maud is mentioned in connexion with Mentmore in 1297. (fn. 69) Andrew probably held this portion until after 1316, (fn. 70) but by 1346 he was succeeded by Maud de Jarpenville. (fn. 71) Probably she was identical with Maud wife of William Mordaunt of Turvey, who in 1353 quitclaimed a sixth of the manor to John de Stretley, (fn. 72) and Margaret wife of Henry de Lacy, who held another sixth in 1351 (fn. 73) and likewise alienated it in 1358 to the said John de Stretley, (fn. 74) was probably her sister. Another sixth held by John Frutor in 1358 in the right of his wife Aubrey, (fn. 75) doubtless another Jarpenville heiress, probably passed in the same way to Stretley, the three parts were afterwards united into his manor of Stretley (q.v.).
Other lands in Mentmore were held by Nicholas le Duyn, probably at the beginning of the 13th century, (fn. 76) and had passed in 1254 to Sir Hugh le Duyn, (fn. 77) with whom Sir William Russell was associated. (fn. 78) Their interest was represented in 1284 by Hugh le Duyn and Henry de Cobham, (fn. 79) and appears to have passed by 1316 to John Neyrnut and Hugh and Roger de Brok. (fn. 80) The Brok holding passed to Sir Niel Loring, kt., (fn. 81) then and afterwards following the descent of his land in Grove (fn. 82) (q.v.).
The manor of LEDBURN (Lesteburne, xiii cent.; Leteburn, xiv cent.; Ledburn, Ledborne, xv–xvii cent.), which was held in the 15th century of the de la Zouche family as of their manor of Eaton Bray, (fn. 83) may have originated in some of the small holdings above-mentioned. The first holder of whom there is certain record is John Enderby, whose widow Maud married Robert Bothe. (fn. 84) She died in 1474 seised of the manor of Ledburn, which then passed to Richard Enderby, her son by her first husband. (fn. 85) Richard died in 1487, (fn. 86) and his son, John Enderby, sold the manor in 1507 to Thomas Pigott, (fn. 87) fatherin-law of Enderby's daughter and heir Eleanor. (fn. 88) Eleanor wife of Sir Edmund Lucy, kt., and possibly the widow of John Enderby, quitclaimed her right to Thomas Pigott in 1510. (fn. 89) From Pigott the manor apparently passed to William Byllyng, who conveyed it in 1529 to Sir Edmund Peckham, kt., (fn. 90) from whom Joan Brook, widow, obtained it in 1546. (fn. 91) She conveyed it in the following year to Thomas Duncombe, (fn. 92) and from his kinsman John Duncombe it came, in 1563, to Thomas Theed. (fn. 93) After this date there is no record of this manor, the greater part of the land at Ledburn being evidently held with Mentmore (q.v.). Although the Theed family continued to hold land here for more than two centuries, (fn. 94) their holding did not apparently rank as a genuine manor.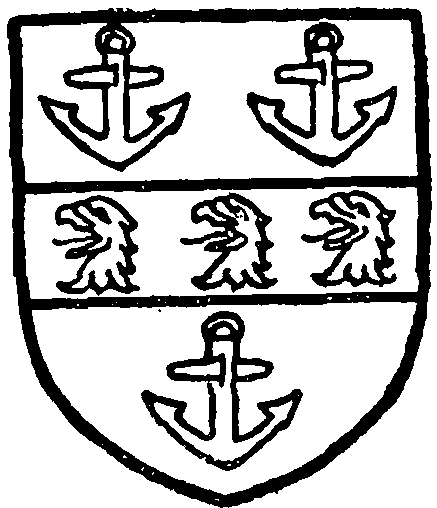 The Prior of St. Bartholomew, Smithfield, had with the advowson a small estate here, which may have been a rectory manor. In 1205–6 he obtained from Roger de Argentein a renunciation of right to a messuage said to belong to the prior's church of Mentmore in free alms. (fn. 95) In return the prior subinfeudated to Roger's son Walter a virgate in Mentmore. (fn. 96) The prior obtained other lands in Mentmore from Ralph Poer, Walter Bussell, Nicholas le Duyn and Richard de Ideburi. (fn. 97) In 1241 Ralph Poer seized cattle belonging to the prior because the latter refused to do secular service for the hide of land which he held of Ralph; the land was finally granted to the prior wholly, as indemnity for the damage done by Ralph. (fn. 98) In 1291 the priory lands were taxed at £1 9s. 10d., (fn. 99) but it was found by inquisition in 1341 that these lands were taxed as spiritualities, and that the prior had never contributed to any lay subsidy by reason of them. (fn. 100)
CHURCH
The church of ST. MARY consists of a chancel 34 ft. by 17 ft., north vestry, nave 30 ft. 4 in. by 19 ft. 6 in., north and south aisles, each 9 ft. 9 in. wide, west tower 13 ft. 4 in. by 10 ft. 9 in., and a south porch.
The walls of the chancel, north vestry and south porch are of modern ashlar, those of the nave and aisles, which have plain parapets, and of the tower, are covered with cement and the dressings much repaired with Roman cement. The roofs of the chancel, north vestry and south porch are tiled, and the remaining roofs are covered with lead.
A church probably consisting of a chancel and nave existed here in the 12th century. The aisles which were added to the nave in the 13th century were apparently rebuilt at the close of the 14th century, the south aisle being a few years later than the north. At the end of the 15th century the nave arcades were rebuilt, the aisles reroofed and the clearstory added, while at the same time the present tower was constructed. In 1858 the whole building was completely restored, the chancel with the chancel arch being entirely rebuilt and the north vestry and south porch added.
The nave has north and south arcades of clunch, each of three bays with moulded two-centred arches; the piers consist of grouped attached shafts; the capitals are octagonal with embattled mouldings; the bases are made up of re-used 13th-century capitals; the responds repeat the half plan of the piers and are similar in all respects except that the bases are plain. The clearstory has three windows on either side, each of three cinquefoiled lights in a fourcentred head.
In the north wall of the north aisle are three windows, probably of late 14th-century date, each of two cinquefoiled lights with a quatrefoil in a pointed head, and with a moulded rear arch; the middle window is modern and the easternmost contains some fragments of old glass. The south wall of the south aisle has a window of two cinquefoiled lights with tracery in a flat head, containing some fragments of old glass, and to the east of it a small trefoiled piscina. The south doorway, which is continuously moulded, is either modern or entirely reworked. The east window in this aisle is of three lights, the central one cinquefoiled and the others trefoiled with tracery in a pointed head, and the west window is modern.
The tower is of two stages with an embattled parapet, diagonal western buttresses, and a southeastern stair turret, which is entered by a doorway with a flat head and carried above the main roof. It has on the south and west sides a high double-splayed plinth. The pointed tower arch is of two moulded orders, the jambs having attached shafts with moulded capitals and bases. The west door has a continuously moulded depressed head and jambs. Above it, the west window is of three cinquefoiled lights in a depressed head. The upper stage has in each face a window of two trefoiled lights with a quatrefoil in a pointed head, and the stair is lighted by three loops.
The roofs of the nave and aisles have timbers which are probably of the 15th century, but reworked; stone corbels with wooden angels holding shields support the rafters; the main timbers of the nave roof rest on grotesque carved corbels. On the wallplate bearing the rafters are angels holding shields.
There are two fonts, one modern and the other, probably of 13th-century date, now in the tower and disused, with a circular bowl and a tapering pedestal.
On the west wall of the north aisle is a monument to Thomas Theed, late of Linslade, with a shield of arms. In the churchyard, to the south of the tower, are four slabs which have evidently been removed from the church and which are all broken and damaged by exposure. They are as follows: (i) with inscription on slab and another on a brass plate to John Theed, 1641; (ii) with an inscription to Thomas Theed, 1675, and to his daughter Mary Wigg, wife of Edward Wigg, 1665; (iii) with an inscription to Mary wife of John Theed and daughter of Mich Seare 'of Ye Mose in ye Parish of Chesham,' 1678; (iv) with an inscription to John Theed, 1713. The churchyard contains, in addition to the above, a number of old headstones.
In the vestry are a small mediaeval chest with three locks, one of which is missing, a 17th-century table with turned legs and a carved top rail, a wooden wall sundial, and two old texts, painted on wood, probably of 17th-century date.
There is a 17th-century chair in the chancel with a carved back.
There are five bells, all by Anthony Chandler, the first four dated 1668 and the tenor 1669.
The plate consists of a silver chalice with cover paten dated 1570, two silver patens dated respectively 1710 and 1717, and a plated flagon.
The registers begin in 1685.
ADVOWSON
Hugh Bussell and William Fitz Miles each granted a moiety of the church of Mentmore to the priory of St. Bartholomew in the 12th or early 13th century. (fn. 101) In 1202 Roger de Argentein quitclaimed his right in a moiety of the advowson. (fn. 102) The church was valued at £8 in 1291 (fn. 103) and at £7 in 1535. (fn. 104) A vicarage was ordained before 1234. (fn. 105) After the Dissolution the rectory and advowson followed the same descent. A life grant of the property was made to the late prior in 1540, (fn. 106) and a grant in fee was made in 1545 to Sir William Butt, (fn. 107) who, however, received licence to alienate in the same year to Joan widow of Thomas Brook. (fn. 108) In 1557 Nicholas West and Joan his wife conveyed rectory and advowson to William Wigge. (fn. 109) Thomas Wigge succeeded his father two years later (fn. 110) and left a son Thomas at his death in 1615. (fn. 111) In 1618 Alice and Sarah, daughters of Thomas Wigge, had married Thomas and George Ligoe respectively (fn. 112) and Thomas Ligoe, their descendant, obtained in 1688 (fn. 113) the rectory and advowson with the manor (q.v.), with which the church afterwards descended.
CHARITIES
Charity of Thomas Pratt, founded by deed 18 November 1614. This parish is entitled to four thirteenth parts of the net income (see also Wingrave). In 1909 the sum of £16 was received and distributed to about thirty beneficiaries by tickets for goods on tradesmen.