Pages 54-57
A History of the County of Buckingham: Volume 3. Originally published by Victoria County History, London, 1925.
This free content was digitised by double rekeying. All rights reserved.
HEDSOR
Heddesore (xiii cent.); Haddesovere (xiv cent.); Hedshore, Endesouere, Eddysore, Edsor (xvi cent.); Hedsworth, Essor (xviii cent.).
Hedsor is a small parish opposite Cookham, presenting well-wooded precipitous banks to the River Thames, which bounds it on the south-west. It covers nearly 542 acres, including 160 acres of arable, 200 of permanent grass and 180 of woods and plantations. (fn. 1) The slope of the land varies between 100 ft. and 307 ft. above the ordnance datum. The soil is gravelly loam and the subsoil sand. The village is situated in the north-west of the parish.
Hedsor Lodge, the property of Lord Boston, is a house of white brick and stone in the Italian style standing in beautiful grounds at the northern end of the high land on the left bank of the river overlooking the Thames. It was built in 1862 on the site of the mansion (fn. 2) erected in 1778 by Frederick second Lord Boston. (fn. 3) The tower in the grounds erected in memory of George III, which is a landmark from the river, is used as a gardener's residence. Hedsor Church, one of the smallest in the county, stands on the ridge of a hill within the precincts of Hedsor Park, and is approached by a public foot-path which crosses the estate. Near it is a famous yew tree over 27 ft. in circumference. The churchyard is notable for the absence of monuments, the graves being only distinguished by small flat stones. To the east of the church is a modern residence of red brick erected in 1844 on the site of the old manor-house built by Rowland Hynd in 1584 (fn. 4) and subsequently demolished. Part of the outer walls now serve to inclose a garden; they are of flint and clunch, and contain a stone inscribed R.H. 1583. Woolman's Wood lies to the north-east of Hedsor Park, and off the road beyond it in the north-east corner of the parish is the rectory. Hedsor Wharf, the residence of Lord Boston, is on the east bank of the river within a mile of Cookham Bridge, where the Thames makes its southward bend for Cliveden Reach. A reference to the 'New Wharf' with a newly-built house, a portion of which is comprised within the present residence, occurs in 1573. (fn. 5) Hedsor Mills are on the River Wye. One is a flour-mill locally known as the 'old mill,' and is probably one of the two water-mills named in 1492 (fn. 6) and 1557. (fn. 7) The other is used for the manufacture of millboards.
The hamlet of Lillifee (Lylly or Little's Fee, xv cent.) consists of a farm known as Lillifee or Lily Farm situated about I mile north-east of Hedsor Rectory. It is now included in Wooburn parish.
Nathaniel Hooke, author of Roman History and other works, was buried at Hedsor in 1763, and a tablet to his memory was placed in the church by Lord Boston in 1801. (fn. 8)
Remains of pile dwellings were discovered near Hedsor Wharf in 1894. (fn. 9) Most of the contents belonged to the Roman-British period. (fn. 10) At the formation of the 'New Cut' into Cookham Lock through 'Sashes' field in Hedsor in 1830 some skeletons were found, and also some Roman swords and javelin heads. (fn. 11)
The following place-names have been found: Ludeput and Wulneneham Woods (fn. 12) (xii cent.), and among field-names Shenyndone (fn. 13) (xiv cent.) and Wadbroke's Down (xvi cent.). Blessing's Brook, Hynde's Water and Compton's alias Cobbe's Water also occur in the 16th century. (fn. 14)
MANORS
There is no mention of HEDSOR in the Domesday Survey, but it must have been included under the land held in the neighbourhood either by the Bishop of Bayeux (fn. 15) or Miles Crispin, (fn. 16) since in 1166 it appears as a knight's fee attached to the honour of Wallingford. (fn. 17) It continued part of this honour, (fn. 18) and was merged with it in 1540 into the honour of Ewelme. (fn. 19) The last reference to this connexion that has been found occurs in 1673. (fn. 20)
In 1166 Hedsor was held by Geoffrey son of Sofrid. (fn. 21) In 1202 his son William de Hedsor paid I mark to escape foreign service. (fn. 22) In the following year he leased his lands in Hedsor for twenty-four years to Robert Burell, (fn. 23) and died about 1206. (fn. 24) His successor was another William, (fn. 25) who before 1234 was followed by Geoffrey de Hedsor, (fn. 26) stated in 1247 to be heir to Maud de Hedsor, his aunt. (fn. 27) John de Hedsor was holding in 1284 (fn. 28) and 1302. (fn. 29) He appears to have sold Hedsor Manor in or before 1305 to Ralph Loveday, (fn. 30) who was holding in 1316. (fn. 31) A settlement of this manor, possibly by Ralph's trustees, was made in 1329 on his son John and John's wife Margaret and their heirs. (fn. 32) Another John Loveday, probably his son, had succeeded (fn. 33) in 1346, and was then a minor. (fn. 34) He died about 1362, (fn. 35) and by 1379 Hedsor Manor had passed to Ralph Restwold the younger, (fn. 36) who died in 1383, leaving his property to his wife and their sons and daughters. (fn. 37) This manor evidently remained in his family, which was represented in 1457 by Thomas Restwold. (fn. 38) He is probably not the same Thomas Restwold who with his wife Agnes conveyed Hedsor Manor in 1492 to Robert Restwold and his wife Sybil. (fn. 39) Robert Restwold died in 1496, (fn. 40) and after the death of Sybil, to whom it was left for life, (fn. 41) Hedsor passed to his nephew Richard, (fn. 42) and follows the same descent as Vache Manor in Chalfont St. Giles (q.v.) until it was sold by Anthony Restwold in 1549 (fn. 43) to Sir Edmund Peckham. (fn. 44) He sold it in 1557 to Ralph Hawtrey, (fn. 45) from whom it was purchased in 1573 by Rowland Hynd. (fn. 46) He died in 1615, and was succeeded by his second son Rowland, his elder son William having predeceased him. (fn. 47) On the death of the younger Rowland Hynd in 1658 (fn. 48) half Hedsor Manor passed to William Chilcot, (fn. 49) who had previously in the same year taken steps to ensure the reversion. (fn. 50) William Chilcot had married Katherine daughter of Thomas (fn. 51) and Elizabeth Billingsley and granddaughter of Rowland Hynd the elder, (fn. 52) who had settled the manor in 1606, in reversion on the failure of direct heirs of his son Rowland, on his daughters Elizabeth and Anne and their heirs. (fn. 53) Anne Hynd had married William Dethick, and joined with her husband in 1637 in selling the reversion of the other half of Hedsor Manor with free with free fishery in the Thames to William Price. (fn. 54) His son William sold it in 1670 to William Chilcot, (fn. 55) who thus became possessor of the whole of the manor. He died in 1692, (fn. 56) and on the death of his second wife Mary in 1720 (fn. 57) Hedsor Manor passed to the Parker family, (fn. 58) who retained it until 1764, when on the death of Mrs. Elizabeth Parker (fn. 59) it was sold by Thomas and Richard Bowyer (fn. 60) to William Lord Boston. (fn. 61) Hedsor has since remained part of the family estates, and George sixth Lord Boston is the present owner.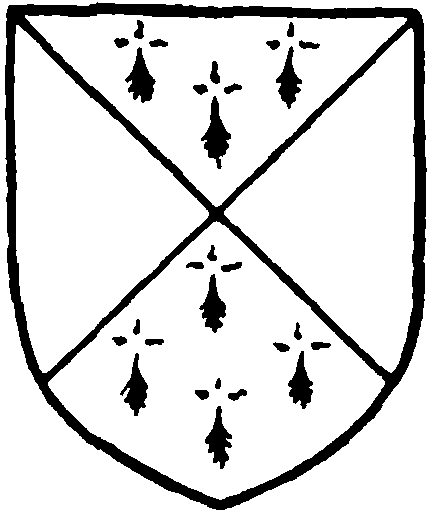 Sir Edmund Peckham alienated Hedsor Wharf with the land and fishery appurtenant in 1555 to Richard Over, (fn. 62) and it was consequently excepted in his sale of the manor in 1557. (fn. 63) This property was conveyed by Richard Over and his wife Joan to Rowland Hynd in 1584, (fn. 64) and so became again attached to the manor.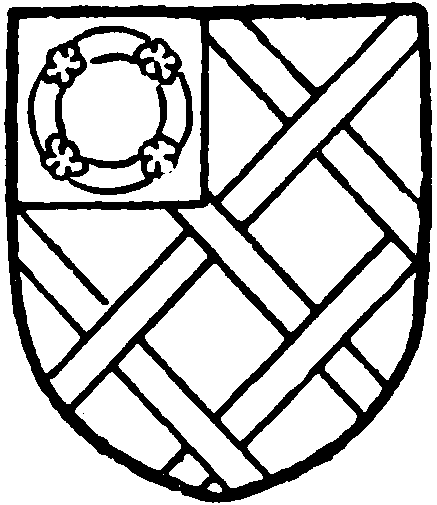 Two water-mills were appurtenant to Hedsor Manor in 1492. (fn. 65) They were alienated by Sir Edmund Peckham in 1555 to Thomas Godfrey and his heirs. (fn. 66) The mill lands with free fishery in the stream were conveyed in 1611 by Walter and Elizabeth Wilcox to Robert Lee. (fn. 67) He died seised in 1621, and was succeeded by his son Robert, (fn. 68) probably the same Robert Lee who with his wife Elizabeth conveyed the mills in 1650 to William Hyde and others. (fn. 69)
The Court Rolls date from 1573 to 1852 with a gap between 1623 and 1654. (fn. 70)
The priory of Little Marlow owned some land in Hedsor near the church. It was granted by William and Maud de Hedsor probably early in the 13th century to Missenden Abbey (fn. 71) and apparently sold soon afterwards to Marlow Priory. (fn. 72) It was held by this priory (fn. 73) until the Dissolution. (fn. 74) This land, which had been included in the endowment grant to Bisham Abbey in 1537, (fn. 75) in 1540 was granted to John Tytley and Elizabeth Restwold, (fn. 76) who alienated it in the same year, when it was in the tenure of Christopher Grantham, to Edward Restwold of the Vache, (fn. 77) Elizabeth's father, (fn. 78) and his wife Agnes. It appears to have been reconveyed to John Tytley in 1553 by Agnes, then married to Sir Thomas Waterton, (fn. 79) and to have followed the same descent as the site of the priory of Little Marlow (q.v.).
The hamlet of Lillifee appears in conjunction with Hedsor in 1422 as LILLIFEE or LITTLE'S FEE. (fn. 80) In 1431 it was appurtenant to the honour of Wallingford, (fn. 81) and so passed to the honour of Ewelme, (fn. 82) the latest reference to it that has been found in this connexion occurring in 1673. (fn. 83)
Lillifee seems to have come under the same ownership as Hedsor Manor. In 1605 Lambert's Farm in Lillifee was held by Thomas Reading of Rowland Hynd by tenure of serving the first dish of the second course at dinner on 26 December, bringing two hens, one cock, one gallon of ale and two manchets of white bread and taking back with him after dinner a sparrowhawk and two spaniels to keep for Rowland Hynd at his own cost and charges. (fn. 84) This service was still due at the beginning of the 19th century, but a money composition was paid by the tenant as an equivalent to Edmund Waller of Beaconsfield, who then owned the farm. (fn. 85)
References to the court of Lillifee occur in 1422 (fn. 86) and 1431. (fn. 87)
CHURCH
The church of ST. NICHOLAS consists of a chancel measuring internally 19 ft. 6 in. by 11 ft. 6 in., nave 31 ft. 6 in. by 19 ft. 6 in., north aisle, south transept, organ chamber, vestry, west porch and timber belfry.
The chancel and nave are evidently of mediaeval date, but were very considerably restored about 1600, and the earliest details remaining now are of the 15th century; the other parts of the church are modern. The materials are flint and clunch and the roof is tiled. The chancel has been considerably modernized, but retains in the south wall two single trefoiled lights which perhaps date from the 15th century, but the head of the eastern one is modern. The chancel arch is modern. The nave also has been modernized. At the west end are two early 17thcentury buttresses, and some old stonework, probably from the north wall of the nave, is built into the walling of the modern aisle.
There is an early 14th-century moulded tomb slab now placed outside against the north wall of the aisle, and three floor slabs taken from the church are now in the churchyard at the east end of the chancel; the earliest is to Rowland Hynd, who died in 1608, and is stated to have 're-edified' the church, and Elizabeth his wife, daughter of Sir Robert Drury, 1606, the next to Elizabeth second wife of Rowland Hynd, 1651, and the third to Rowland Hynd, 1658.
The belfry contains one bell inscribed 'AK 1700.' On the stock is cut the date 1736.
The plate consists of a silver chalice, flagon and two patens and a jewelled silver-gilt chalice and paten, as well as a pewter flagon in the vestry dated 1674.
The registers begin in 1678.
ADVOWSON
References to Hedsor Church, the living of which is a rectory, occur in the early 13th century, (fn. 88) when the advowson appears to have belonged to the priory of Little Marlow. (fn. 89) In 1403 the Crown made the first presentation of which a known record exists. (fn. 90) The prioress claimed the advowson against the Crown and a long suit followed which ended in a writ of prohibition against her. (fn. 91) From 1457, when Thomas Restwold, then lord of the manor, presented to Hedsor Church, (fn. 92) which was valued at £4 yearly in 1535, (fn. 93) the descent of the advowson corresponds with that of the manor (fn. 94) (q.v.). In 1693 the Bishop of Lincoln revived what seems to have been an ancient right, (fn. 95) and from 1742 presented one turn in every three. (fn. 96) In 1852 this right was transferred to the diocese of Oxford. (fn. 97)
CHARITY
The poor's allotments consist of 2 acres of land, formerly known as Scrub Common, let at £2 per annum, which is distributed in sums of 5s. to eight poor people.