Pages 125-130
A History of the County of Buckingham: Volume 4. Originally published by Victoria County History, London, 1927.
This free content was digitised by double rekeying. All rights reserved.
WORMINGHALL
Wermelle (xi cent.); Wormehale (xii, xiii cent.); Wrmehale (xiii, xiv cent.); Worminghale (xiv, xv cent.); Wornall (xviii cent.).
The parish of Worminghall with the hamlet of Thomley is contained within an area of nearly 2,075 acres, including 1,366 acres of permanent grass, 420 acres of arable land, and 200 of woods and plantations. (fn. 1) The soil is loam and clay, the subsoil clay, and the chief crops are wheat and beans. The land slopes from 244 ft. above the ordnance datum in the north of the parish to 195 ft, west of Court Farm. The south of the parish bordering on the River Thame is liable to floods. The village, with numerous outlying farms, is situated in the east of the parish. It contains several 17th-century buildings a good deal altered and restored. The almshouses founded by the will proved 15 April 1671 of John King, (fn. 2) son of Henry King, Bishop of Chichester and grandson of John King, Bishop of London, are of brick and stone. The buildings with their stone-mullioned windows, stone cornice, and tiled roofs form a picturesque group. The school stands to the east, and the vicarage to the south-east, of the almshouses. The church is about a quarter of a mile south-east of the vicarage, with Court Farm to the west of the churchyard. The farm-house is a plain, unpretentious building, formerly the manor-house. The old vicarage-house south-west of the church had been turned into two cottages before 1862. (fn. 3)
Wood Farm, an 18th-century building in the north-western part of the parish, contains some reused 17th-century panelling; a stone barn attached to the farm may be mediaeval.
The forest of Bern wood in the 13th century stretched 'between the field of Worminghall and the field of Thomley.' (fn. 4) In 1235 Rose de la Rokell was ordered to make a trench in her wood of Worminghall for the security of passers-by, under the superintendence of the king's forest officials. (fn. 5) As late as 1610 Sir George Tipping claimed certain lands in Bernwood Forest as part of his Worminghall estate. (fn. 6)
The hamlet of Thomley (Tubele, xi cent.; Tumele, xii cent.; Thornele, Thumele, xiv cent.) forms a low-lying marshy district to the west of Worminghall, and lies partly in this parish and partly in that of Waterperry, Oxfordshire. It contains one farm, sometimes called Thomley Hall, and a few cottages, and is part of the Worminghall estate, now in the hands of Lord Annaly as trustee for Leopold fifth Viscount Clifden.
The following place-names occur in Worminghall in the 12th century: Bradeput, Brancesbeg, Hangerforlong, (fn. 7) Boggeburg, Garbrode (fn. 8); and in the 13th century in Worminghall, la Porteweye, (fn. 9) and in Thomley: Bremor, Gorstilond, Evedeburn, Tunestowe, (fn. 10) la Leaweye, Monk's Water, (fn. 11) la Bidelonde, Hemestreme, la Longorstilond, la Shortorstilond, la Ockestubbe, Waterilonde, (fn. 12) Etwerdesbegge, Stewescrubbes, (fn. 13) Boche, Esturbroderode, Harse (lake), Widenden, (fn. 14) and Mora. (fn. 15)
Manors
WORMINGHALL, which before the Conquest had formed part of Queen Edith's lands, in 1086 was held by the Bishop of Coutances as one manor assessed at 5 hides. (fn. 16) It was afterwards one of the fees of the honour of Gloucester. (fn. 17) The overlordship of Worminghall passed through his mother Margaret, granddaughter of Hugh Audley, Earl of Gloucester, to Hugh second Earl of Stafford. (fn. 18) It was eventually merged in the duchy of Lancaster, (fn. 19) apparently passing in 1397 with some of the forfeited estates of Thomas of Woodstock, Duke of Gloucester, (fn. 20) to Henry Earl of Derby, afterwards Henry IV. Reference to the Crown rights in Worminghall occurs in 1562. (fn. 21)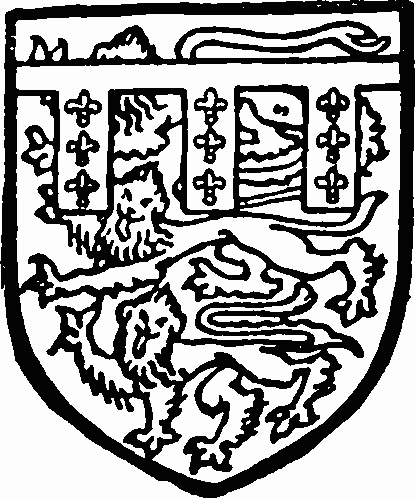 Robert was tenant in Worminghall under the Bishop of Coutances in 1086. (fn. 22) Geoffrey son of Robert, who was holding six fees of the honour of Gloucester in the early 13th century, (fn. 23) was probably his descendant, since Thomas, Geoffrey's son, was holding Worminghall in fee later in the century. (fn. 24) He or his successor was identical with Thomas de Doynton, Gloucestershire, who was holding similarly in 1254 (fn. 25) and 1284. (fn. 26) Amice de Doynton, probably his widow, held Worminghall before 1290, (fn. 27) and his heirs were holding six fees of the honour of Gloucester in 1295, of which Worminghall was one. (fn. 28) In 1302 the latter had passed to John de la Rivere (fn. 29) (de Ripariis), who died seised about 1315. (fn. 30) In 1333 his son and heir John proved his majority (fn. 31) and obtained livery of Worminghall Manor (fn. 32) (half the original estate, the other half having been subinfeudated long before). Thomas Darches was holding in 1346, (fn. 33) Denise, widow of John de la Rivere, who was still alive in 1340, (fn. 34) retaining dower in the manor (fn. 35) until her death in 1347. (fn. 36) Before 1363 Worminghall Manor had passed to William Durant, (fn. 37) and in 1367 Ralph Stodeye and his wife Edith surrendered her dower interests in it to Sir John Tracy. (fn. 38) William Tracy, his descendant in the direct line, (fn. 39) was holding this manor in 1455, apparently in right of his wife Margery, (fn. 40) daughter of Sir John Pauncefote. (fn. 41) They conveyed it in this year to William Browne, (fn. 42) who died in 1461, in the minority of his son and heir Robert. (fn. 43) He succeeded to his father's property in 1480, on the death of his mother Agnes, (fn. 44) who had survived her second husband Sir Geoffrey Gate nearly four years. (fn. 45) Christopher son and heir of Robert Browne proved his age in 1498, (fn. 46) and died seised of the Worminghall estate in 1509, (fn. 47) when an assignment in dower there was made to his widow Sybil. (fn. 48) The custody of the son and heir John was granted in 1510 to Edward Grevill. (fn. 49) In 1550 John Browne sold Worminghall Manor to William Birt, (fn. 50) Sir John Browne and his wife Margaret and Christopher Browne and his wife Eleanor surrendering their interests. (fn. 51) A settlement of this manor was made in 1552 by which Leonard Chamberlain was seised to the use of William Birt and his heirs and assigns. (fn. 52) In 1556 William Dunche was enfeoffed to William Birt's use for life, with reversion in a year after Birt's death to Thomas Tripping, (fn. 53) who had succeeded before 1562. (fn. 54) In this year he also acquired the other manor of Worminghall (q.v.), and the whole estate descended as one manor in his family with Ickford Manor (q.v.) to Sir Thomas Tripping, bart., (fn. 55) who died in 1718. (fn. 56) His widow Anne, with their daughters and co-heirs Letitia wife of Samuel Sandys and Katherine wife of Thomas Archer, (fn. 57) conveyed Worminghall Manor in 1727 to John Rudge. (fn. 58) He seems to have been succeeded soon afterwards by Edward Rudge of Wheatfield, Oxfordshire, (fn. 59) probably his son, and he or his successor sold this manor about 1772 to Samuel Horne (fn. 60) of Clapham, who died in 1777. (fn. 61) The next owner was his son Edward Horne (fn. 62) of the Leasowes, Halesowen, who was living in the early 19th century. (fn. 63) His son and heir Edward died in 1824, (fn. 64) and on the death of his widow in 1827 (fn. 65) the trustees appointed under his father's will conveyed the Worminghall estate, covering the whole parish except about 50 acres and including the hamlet of Thomley, to Henry second Viscount Clifden. (fn. 66) It descended with the title to Leopold fifth viscount, (fn. 67) who died in 1899, (fn. 68) and is at present in the hands of his surviving trustee, Luke Lord Annaly.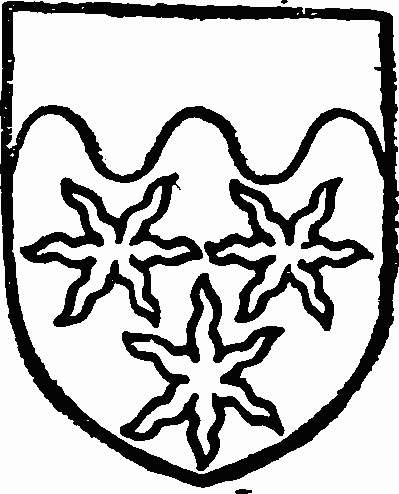 Thomas de Doynton was accustomed to hold view of frankpledge in his manor of Worminghall in 1254, (fn. 69) and the right was included in the transfer of 1727. (fn. 70) In the 14th century there is mention of a fishery and a windmill. (fn. 71) A grant of free warren (fn. 72) and two grants of a weekly market and a yearly fair in Worminghall were made to John de la Rivere in 1304. In the first grant the market was to be held on Fridays and the fair on the eve and day of the Invention of the Holy Cross (fn. 73) (2 and 3 May), and in the second the market was to be on Thursdays and the fair on the eve, day and morrow of St. Peter (fn. 74) (28, 29, 30 June). No other documentary reference has been found, but Sheahan says in 1862 that the market and fair had long been discontinued. (fn. 75) A village 'feast' is still held annually.
The lords of Worminghall appear to have subinfeudated half a fee, afterwards called WORMINGHALL MANOR, before the mid-12th century (see advowson). The overlordship descended with the principal manor (fn. 76) (q.v.).
Luvet de Brai, lord of Oakley, was presumably tenant in the middle of the 12th century, and this manor descended with that of Oakley (q.v.), through the Fitz Ellis and Ingleton families, to Sir George Tyrrell. (fn. 77) He sold the latter in 1562 to Thomas Tipping, (fn. 78) owner of the principal manor (q.v.), into which it was afterwards absorbed.
William Fitz Ellis held view of frankpledge for his tenants in Worminghall in 1254, (fn. 79) and a grant of free warren there was made to Robert Fitz Ellis in 1341. (fn. 80)
A small property in Worminghall held by St. Frideswide's Priory, Oxfordshire, (fn. 81) was gradually absorbed into the rectory (q.v.).
The hamlet of THOMLEY was assessed in 1086 at 4½ hides and formed part of the lands of the Bishop of Bayeux. (fn. 82) It afterwards appertained to the honour of Pontefract, (fn. 83) which passed in succession to the earldom of Lincoln (fn. 84) and the earldom (fn. 85) and duchy of Lancaster. (fn. 86) This overlordship is last mentioned in connexion with Thomley in 1375. (fn. 87)
Hervey was tenant of Thomley under the Bishop of Bayeux in 1086. (fn. 88) In 1206 a mesne lordship there was held by William de Brug in right of his wife Olive, (fn. 89) in 1254 by William Foliot, (fn. 90) and in 1279 (fn. 91) and 1311 by William de Scalebroc. (fn. 92) The latest reference to this lordship that has been found occurs in 1361, when Sir Roger Gateford was mesne lord. (fn. 93)
A second mesne lordship in Thomley appertained in 1279 to Henry de Bruly, lord of Waterstock, Oxfordshire, (fn. 94) but in 1284 he released all rights in it to William de Scalebroc and his heirs. (fn. 95)
The representatives of a family afterwards taking its name from Thomley appear to have been lords of thi hamlet from at least the middle of the 12th century. Ruald and his brother Jordan were succeeded by Jordan's son Henry, who about 1185 confirmed a grant made by his uncle and father of a hide of land in Thomley to Stratford Langthorne Abbey in Essex, (fn. 96) making a final transfer in 1192. (fn. 97) The connexion between Henry de Thomley and William Fitz Ellis of Worminghall is not forthcoming, but the latter had rights in Thomley in 1199. (fn. 98) Robert de Thomley, probably one of his sons, (fn. 99) made grants of land in Thomley about 1235. (fn. 100) His son Ellis (fn. 101) had succeeded before 1254, (fn. 102) and Robert son of Thomas son of Ellis, (fn. 103) lord of Thomley in 1279, (fn. 104) corresponds to Robert heir of Thomas Fitz Ellis, whose son Robert afterwards held Oakley Manor (q.v.). Thomley Manor was included in the settlement made by Robert Fitz Ellis in 1339. (fn. 105) His widow Margaret seems to have made some arrangement with his brother John, who attained his majority as lord of Thomley in 1344. (fn. 106) He apparently died about 1347, when the Fitz Ellis property in Thomley, reduced by the numerous grants to religious houses, (fn. 107) was entrusted by the Crown to Thomas North. (fn. 108) He was still in charge at the death of Margaret Fitz Ellis in 1375, (fn. 109) and in 1381 his heir, William North, was his executor. (fn. 110) It has not been found possible to trace the later descent of this property.
In the latter part of the 13th century Oseney Abbey, Oxfordshire, held an estate in Thomley called in the 16th century THOMLEY MANOR. It consisted of half a hide of land held in fee for 10s. yearly of Goring Priory, Oxfordshire. It was confirmed by Ellis de Thomley, together with other small plots of land acquired by the abbey from Robert and Ellis de Thomley. (fn. 111) This estate was retained by Oseney Abbey (fn. 112) until the Dissolution, the lessee in 1535 being Sir John Browne. (fn. 113) It was granted in fee in 1542 to Richard Andrews, (fn. 114) but was acquired before 1550 by Sir John Browne, (fn. 115) who conveyed it in that year to William Birt, (fn. 116) a transfer confirmed by royal grant in 1551. (fn. 117) In 1553 William Birt sold Thomley Manor (with the glebe land in Thomley of Worminghall Rectory and the tithes appertaining to it), chargeable with the customary services and a yearly rent of 5s. to Magdalen College, Oxford, (fn. 118) to William Gardiner of Grove Place, Chalfont St. Giles. (fn. 119) It was inherited by his son John, who with his wife Rhoda (fn. 120) conveyed it in 1570 to Thomas Tipping and his wife Margaret. (fn. 121) Thomley has since descended with Worminghall Manor (fn. 122) (q.v.), excepting that Anne Lady Tipping sold it to John Rudge in 1726, (fn. 123) a year before Worminghall. It is at present held in trust by Lord Annaly.
A small estate called THOMLEY MANOR in the latter half of the 14th century (fn. 124) was held by Edmund Handlo at his death in 1355, (fn. 125) and descended with Boarstall Manor (q.v.) to Edmund Rede (with that part of the manor which reverted to him in 1437). (fn. 126) It does not appear, however, among his possessions at his death in 1489, (fn. 127) and is not at present otherwise traceable.
Stratford Langthorne Abbey, which acquired an estate of 1 hide of land in Thomley about the middle of the 12th century, retained rights in it into the 13th century. (fn. 128) The latest reference found to this abbey in connexion with Thomley occurs in 1229, (fn. 129) but its rights there appear to have been acquired by Oseney Abbey some time previous to 1279. (fn. 130)
The estate itself was granted about 1185 by Stratford Abbey to St. Frideswide's Priory for a yearly rent of 18s. (fn. 131) The priory continued to hold this land, (fn. 132) which was still traceable as a separate entity in the first half of the 14th century. (fn. 133) During the first half of the 13th century St. Frideswide's Priory retained a virgate of this estate in Thomley and distributed the remainder in equal portions to three tenants, whose names are enumerated in 1229. (fn. 134) Later William Oliver, one of these tenants, was holding half of it, (fn. 135) and had been succeeded by Nicholas Oliver before 1279. (fn. 136) At this date the remainder was held by John Gamel, (fn. 137) who about 1325 quitclaimed two parts of the whole estate with other land in Thomley to the priory. (fn. 138) It presumably corresponds to the messuage and land in Thomley leased by the priory in 1532 to Sir John Browne, and of which he was Crown lessee in 1535. (fn. 139) It was apparently afterwards acquired by him with Thomley Manor, formerly belonging to Oseney Abbey (q.v.), and absorbed into it.
St. Frideswide's Priory held 1½ hides of land in Thomley granted with Worminghall Church in 1199 (see advowson). This property descended as part of the rectory (q.v.), except between 1552 and 1570, when it passed with Thomley Manor formerly appertaining to Oseney Abbey (q.v.).
An estate of over 1 hide of land in Thomley was held by Dorchester Abbey, Oxfordshire, of Robert de Thomley in 1279 by the service of rendering a rose at Midsummer. (fn. 140) After the Dissolution the reversion of this abbey's farm in Thomley was granted in fee in 1537, on the expiration of a lease held by Sir John Browne, to Sir Thomas Pope. (fn. 141) A further grant of the rent then reserved was made to him in 1545. (fn. 142) This property must have been afterwards absorbed into Thomley Manor, since it does not reappear.
Studley Priory, Oxfordshire, was holding half a virgate of land in Thomley in 1279 for a small yearly rent of Robert de Thomley. (fn. 143) Its possessions in Thomley and Worminghall were granted in fee in 1540 to John Croke. (fn. 144) He sold them to Sir John Browne, who was pardoned in 1544 for acquiring them without royal licence. (fn. 145)
Church
The church of ST. PETER AND ST. PAUL consists of a chancel measuring internally 22 ft. by 11 ft. 6 in., north vestry, nave 38 ft. 6 in. by 18 ft., south porch, and west tower 10 ft. 6 in. square.
The nave is probably of the latter half of the 12th century, but the chancel appears to have been rebuilt in the 14th century, while the tower is an addition of the 15th century. In 1847 an extensive restoration was undertaken; the north wall and part of the south wall of the nave were taken down and rebuilt, the north vestry was added, and the old timber south porch removed and replaced by the present one. The walling generally is of rubble.
In the east wall of the chancel is a 15th century window of three cinquefoiled lights with vertical tracery in a four-centred head. The twolight window and vestry doorway on the north are modern, but the two south windows, each of two trefoiled lights with flowing tracery in a pointed head, retain a few old stones, though the tracery has been renewed. At the south-east of the chancel is a 14th-century piscina with a trefoiled head, a credence shelf, and a circular basin. The chancel arch, which is of a single round-arched order, unmoulded, with angle shafts having carved capitals and moulded bases towards the nave and plain square jambs towards the chancel, is of the original date of the nave, but has been very much restored. A modern opening, communicating with the pulpit, has been pierced in the north respond.
The two north windows of the nave, each of two trefoiled lights with vertical tracery under a square head, are modern copies of their predecessors in the wall which was taken down in 1847. Close to one of these windows, previous to the restoration, traces of a plain opening, said to have been 'Norman,' could be seen. (fn. 146) The north doorway has a round-arched external order, filled by a tympanum forming a square head to the opening itself. Though substantially of the 12th century, it has been very considerably renewed. The south-east window is modern and of two lights in a traceried head; at the west end of the south wall is a wide lancet window, originally an insertion of the 13th century, but almost completely renewed at the restoration. The same fate has also overtaken the 12th century south doorway between the two windows, which has a round head of two orders, the outer moulded with the billet, and nook shafts in the jambs. In this wall is also a piscina with a pointed head and circular basin, probably of the 13th century, on either side of which are set upright in the wall short pieces of roll-moulding; three painted crosses are also visible on the face of the piscina. At the west end of the nave there was formerly a gallery, which was taken down in 1847.
The tower rises in two stages, and is crowned by an embattled parapet. There is a vice-turret at the south-east angle, entered from the ground stage by a doorway with an elliptical head. The tower arch has square jambs, from which spring two pointed and chamfered orders. In the west wall of the ground stage is a window of three cinquefoiled lights with a traceried head. The ringing chamber, which is contained in the upper part of the lower stage, is lighted from all sides except the east by small cinquefoiled lights; the bell-chamber has restored square-headed windows of two lights, that in the east wall being probably a 16th-century insertion.
The cylindrical font is possibly of the 13th century. Some early 16th-century plain benches remain in the western portion of the nave, and these have been copied in deal for the remainder of the seating. In the vestry is an iron-bound oaken chest, probably of the 17th century.
At the south-east of the chancel is a brass to Philip King, who died in 1592. He is represented with his wife Elizabeth kneeling in prayer, with the figures of his five sons and six daughters and a chrisom child. Below the figures is an inscription in English verse, and below this again a Latin inscription stating that he was educated by his uncles, Robert King, Bishop of Oxford, and John Lord Williams of Thame, and that he died after forty years of married life with his wife Elizabeth, who survived him and caused the brass to be set up. On the north wall of the chancel are the arms of the see of London impaling King, evidently for John King, son of the above Philip King, who was consecrated Bishop of London in 1611. In the chancel are also floor slabs to Edmund King, who died in 1577; to Winifred Littlepace, who died in 1686, and her daughter Elizabeth Price, 1685; to Francis Price, a former vicar, who died in 1701, and his first wife Jane, 1662; and to Thomas Stevens, who died in 1687, Elizabeth his daughter, 1685, and Thomas Philips, 1686; there is also a floor slab, partly covered by the organ, which hides the date, to a second Thomas Philips.
There is a ring of three bells and a sanctus bell, all cast by Taylor at Oxford in 1847, partly from the old bells.
The plate includes a cup and cover paten of 1629.
The registers begin in 1538.
Advowson
Worminghall Church is mentioned about 1158 in a general confirmatory charter of Pope Adrian IV to St. Frideswide's Priory, (fn. 147) and in a bull issued later in the century by Pope Alexander III in favour of this priory. (fn. 148) It was granted in free alms at the end of the century by William Fitz Ellis with the consent of his wife Emma. (fn. 149) This gift was confirmed in 1199 by King John; (fn. 150) early in the 13th century by William Bishop of Lincoln, (fn. 151) by the original grantors William and Emma Fitz Ellis (fn. 152) and other members of his family; (fn. 153) in 1218 by Pope Honorius; (fn. 154) and in the 14th century by Edward II and Edward III. (fn. 155) A vicarage was ordained in 1229, (fn. 156) and the advowson, valued at £4 13s. 4d. in 1291 (fn. 157) and in 1480 (fn. 158) and at £7 1s. 10d. in 1535, (fn. 159) with the rectory, followed the same descent as that of Oakley (q.v.) from 1339 (when the latter was finally secured to St. Frideswide's Priory) to 1546. In that year John Pollard and George Rythe obtained a licence to alienate them to William Birt. (fn. 160) In 1552 he sold them, with the exception of the glebe land in Thomley to which reference has already been made, to Thomas Tipping. (fn. 161) Both descended with Worminghall and Oakley Manors (q.v.) until 1627, when, on the death of Sir George Tipping, they passed by a settlement made in 1618 to his younger son Samuel. (fn. 162) He appears to have sold them in 1652 to William Codrington. (fn. 163) The owners in 1682 were Dorothy and Katherine Stoughton. (fn. 164) Settlements were made later in this year after Dorothy's marriage to Simon Brittiff. (fn. 165) Her moiety had presumably reverted before 1700 to her sister Katherine, then wife of John Burton, (fn. 166) who presented in 1703. (fn. 167) Sir Isaac Shard, who was owner before 1726, (fn. 168) died in 1739. (fn. 169) His son Isaac Peccatus Shard, who presented in 1754, (fn. 170) died in 1766. (fn. 171) His property in Worminghall had been purchased before 1783 by Edward Horne, (fn. 172) who thus re-united the advowson and rectory to the manorial estate (q.v.), with which they descended (fn. 173) to Lord Annaly, in trust for Leopold fifth Viscount Clifden. Subscribers from the rural deanery of Waddesdon purchased the advowson of Lord Annaly in 1912 and presented it to the Bishop of Oxford, who is thereby patron of the living.
The tithes in Worminghall had been commuted before 1862. (fn. 174)
Charities
The following charities are administered by a scheme of the Charity Commissioners of 13 August 1912 under the title of 'The United Charities,' namely:
The Almshouse charity, founded by will of John King, dated 24 May 1670, for the benefit of six old men and four old women. The trust estate consists of ten almshouses in hand, house and land known as Pepper's Hill at Shabbington containing 67a. 3 r. 8 p. let at £84 a year, and 11 a. at Oakley let at £8 10s. a year. Eight of the almshouses only are at present occupied; each of the inmates receives 3s. 3d. a week with an allowance for coal and clothing.
The Bread charities, founded by Henry King, Bishop of Chichester, by his will, dated 14 July 1653 and proved 16 November 1669, (fn. 175) and by others. The following properties are included under this head, namely—12 a. 1 r. 32 p. at Oakley purchased with £100 given by Bishop King, let at £7 a year; 7 a. 1 r. 27 p., part of 'Gentlemen's Ground' at Worminghall, let in allotments, producing about £14 a year; two cottages and gardens at Worminghall let at £4 18s. a year, and an allotment of 15 p. at Oakley let at 8s. a year.
In 1912 twenty-five persons received weekly half a quartern loaf, with an additional quartern and a sum of 1s. each at Easter.