Pages 243-249
A History of the County of Buckingham: Volume 4. Originally published by Victoria County History, London, 1927.
This free content was digitised by double rekeying. All rights reserved.
THORNTON
Ternitone (xi cent.); Torentona, Turinton (xii cent.); Torintuna, Thorington, Thorenton, Tornton (xiii cent.).
This small parish comprises an area of 1,347 acres, of which 7 are covered by water. There are 129 acres of arable land, 1,033 laid down in permanent grass, and 61 of woods and plantations. (fn. 1) The soil is stiff clay with a subsoil of clay, gravel and limestone rock, and wheat, oats, barley and beans are grown. The greatest height, 385 ft. above the ordnance datum, is reached in the south-east, from where the land falls away to 236 ft. in the north-west, where the River Ouse forms the parish and also the county boundary for some distance. It widens out into a small lake where it flows past the lawn of Thornton House, the seat of Mr. H. W. Harris, which stands in a park of 181 acres and is approached from the Beachampton road by an avenue of elm trees. The present house, which was built in 1850 by the Hon. Richard Cavendish (fn. 2) from the designs of John Tarring, (fn. 3) incloses part of the old building described by Browne Willis, c. 1735, as a quadrangular building of great antiquity with a gallery 125 ft. long. (fn. 4) It was afterwards modernized by Dr. Cotton, (fn. 5) whose alterations made it the 'spacious and respectable mansion' alluded to by Lipscomb, c. 1847. (fn. 6)
The church of St. Michael stands in the grounds to the east of the house at the end of an avenue of pines. There is now no house for the incumbent, as the rector resides at Nash, a chapelry to Thornton since 1854. The former parsonage-house, according to a terrier of 1674, consisted of three and a half bays, and there was a barn of two bays, an orchard, 1 acre of land and half an acre of meadow. (fn. 7)
There is no village proper, but a few buildings, among them the Home Farm, lie on the eastern outskirts of the park with one or two houses further south. Blacksfields Farm lies on the eastern boundary of the parish and Tyrrelcote Farm, a 17th-century house of brick and stone, about the centre. The country is very open and chiefly given up to pasture for grazing; the only woods of any size are Great Wood on the west boundary and Cowpen Wood in the south-east of the parish. The open common was the cause of a dispute in the 16th century between Humfrey Tyrell, the lord of the manor, and the tenants, who accused him of having destroyed on 20 October 1532, and many times since, all the furze on the common. The commissioners heard the case at Northampton on 31 March 1535, when the tenants declared that they had always felled furze and blackthorn by licence of the lord, but were fined for felling whitethorn. The green, as parcel of the manor, had been formerly inclosed with a stone wall by George Ingleton, but it had lain common for forty years or more; houses had been built on it and stones from the wall taken to repair the manor-house. Nevertheless, Tyrell had encroached upon the tenants' rights by inclosing with a hedge in the autumn of 1529 2 acres of land used as common for beasts. They admitted, however, that the stone wall at the mill had been injured by the wives washing there and by the course of the common kine, and had also heard that one of Tyrell's servants had been thrown into the water by Robert Wilson's wife and her maid. (fn. 8)
Manors
Eight hides in THORNTON which had been held as a manor before the Conquest by Azor son of Toti were included in 1086 among the lands of Roger de Ivri. (fn. 9) After the death without issue of Geoffrey, his last surviving son, (fn. 10) the barony of Ivri, whose 'caput' was at Mixbury, Oxfordshire, was bestowed by the king on Guy de St. Walery or on his son Reynold, (fn. 11) from which family it became known as the honour of St. Walery. (fn. 12) Reynold's name occurs as owing knight's service for land in Oxfordshire in 1160–1 (fn. 13) and in Berkshire and Hampshire in 1166, (fn. 14) the year of his death. (fn. 15) His son Bernard, (fn. 16) who was responsible for this service in 1171–2, (fn. 17) was killed at the siege of Acon in 1190, (fn. 18) when the honour passed to his surviving son Thomas, (fn. 19) who gave 170 marks for relief of his lands in 1193. (fn. 20) Three years later they were seized by the king, (fn. 21) but Thomas de St. Walery regained his property, (fn. 22) and he is returned as a landowner in Bedfordshire and Buckinghamshire about 1212. (fn. 23) Shortly afterwards he appears again to have incurred the royal displeasure, as he was restored to favour in 1214, when he had seisin of lands in Hamp shire late of his brother Henry. (fn. 24) On 13 August 1216 a mandate was issued to the Sheriff of Bedfordshire and Buckinghamshire to give Ralf Hareng the custody of all the lands of Thomas de St. Walery to hold during pleasure for the use of the said Thomas, (fn. 25) and about six months later Hareng obtained royal letters 'de conductu' for his lands and those of St. Walery. (fn. 26) The first mention of the connexion of the St. Walerys with Thornton occurs in the Testa de Nevill and must be presumed to date in or before 1218, since the death of Thomas de St. Walery, whose name is given as lord, (fn. 27) took place in that year. (fn. 28) In 1219 livery of his lands was given to his daughter and heir, Annora, and her husband, Robert Count of Dreux. (fn. 29) The latter forfeited the property, which on 8 March 1224–5 was committed to the custody of Ralf Hareng, (fn. 30) but a month later Hareng was ordered to restore the fees to the count. (fn. 31) Two years later the count lost his lands for good, and their custody was again bestowed upon Ralf Hareng (fn. 32) preparatory to a grant to the king's brother Richard Earl of Cornwall, to whom on 21 August 1227 Ralf was ordered to surrender all the lands. (fn. 33) The following year the knights and free men formerly of the Count of Dreux were called upon to give competent aid to the Earl of Cornwall to maintain him in the king's service. (fn. 34) Ralf Hareng's intermittent possession of Thornton was doubtless instrumental in procuring for him the ownership in fee, (fn. 35) the overlordship rights being exercised by the Earls of Cornwall and their heirs in virtue of their tenure of the St. Walery honour, to which Thornton remained attached until the abolition of feudal tenure in the 17th century. (fn. 36) Two shillings or a besant was due from the manor to the honour, (fn. 37) and it was said to be held in soccage in the early 13th century (fn. 38) and later for three parts of a fee. (fn. 39) In the later inquisitions the rent service alone was mentioned. (fn. 40)
Ralf Hareng was dead by 1230, when he was succeeded by a son and heir Ralf, (fn. 41) who is mentioned in 1243. (fn. 42) Either the father or son made over some of the property to James Savage, called nephew and heir of Ralf Hareng, who in 1249 acknowledged the right of Gilbert Thornton to 2 virgates subinfeudated by Ralf Hareng for 2s. a year and suit of court to James at Thornton, in a like manner as all the other free tenants of the said James. (fn. 43) Ralf Hareng is returned as lord of Thornton in 1254, (fn. 44) but died probably four years later, as, though he was appointed Sheriff of Hampshire in 1258, he did not send in any account of the office, James Savage, who had been made sheriff in 1256, continuing in his stead. (fn. 45) James Savage may have died in 1275, when Richard Chastillon claimed to be his heir, (fn. 46) and made a settlement of Thornton Manor on himself, his wife Rose and their issue. (fn. 47) At Richard's death, four years after, Hugh Chastillon, his son and heir, was of full age, (fn. 48) but did not inherit Thornton, which passed according to the settlement of 1275 to his step-mother Rose. Immediately after her husband's death she became the wife of John Tingewick, (fn. 49) but it was as the widow of Richard Chastillon that her right to Thornton Manor was acknowledged by Hugh Chastillon in 1280. (fn. 50) The Thornton property thus passed away from the elder branch of the Chastillon family, and John Tingewick, Rose's husband, held the lordship rights here in 1284–6. (fn. 51) He died in 1304, (fn. 52) and the property passed after the death of Rose, still alive in 1315, (fn. 53) to Malcolm Chastillon, (fn. 54) her son by her first husband, (fn. 55) whose name had been given in 1300 (fn. 56) and 1308 (fn. 57) as responsible for this fee. His feud with the Leaumes of Leckhampstead (q.v.) resulted in his being sued by a member of that family in 1327 for the detention of a horse, (fn. 58) and in a complaint lodged by him in 1333 against the Leaumes and others for carrying away his goods at Thornton. (fn. 59) He was knight of the shire in five Parliaments from 1327 to 1332, (fn. 60) as was his son John, who succeeded him in 1337, (fn. 61) in the Parliaments of 1341, 1343 and 1355, (fn. 62) as well as Sheriff of Bedfordshire and Buckinghamshire in 1350. (fn. 63) Little is known of the Chastillons in Thornton for the next fifty years; their property is referred to as late of John Chastillon both in 1377 (fn. 64) and 1399. (fn. 65) In 1409 Sir John Chastillon of Thornton was fined 20 marks for not appearing when impanelled on an inquisition, (fn. 66) and in 1418 he and his wife Margaret severed the connexion of the family with this parish by transferring the manor to John Barton, jun. (fn. 67) He is called of Thornton in 1427 (fn. 68) and again in 1433, when he was one of the mainpernors of Joan Beauchamp, Dowager Baroness Bergavenny. (fn. 69) He died in January 1433–4, (fn. 70) leaving part of his estate to endow anew the chantry, but his executors were sued four years later for Thornton Manor by William Launcelyn of Cople in Bedfordshire, who claimed by inheritance as greatgrandson of Margaret, the sister of the last John Chastillon, who died without issue, and granddaughter of Malcolm Chastillon. (fn. 71) Further litigation ensued shortly afterwards, when the executors with Isabel, widow of John Barton, jun., were defendants in an action brought by William Fowler to force them to keep an agreement made in 1438 concerning the lands and will of John Barton, sen., Recorder of London. (fn. 72) In 1440 the Chastillon family renewed their claim, this time in the person of John Loughton, great-grandson of Elizabeth daughter of Malcolm Chastillon. (fn. 73)
William Launcelyn also seized the opportunity this year to plead his rights, but was disposed of by Isabel Barton's assertion that his great-grandmother Margaret was illegitimate, (fn. 74) whereupon Launcelyn made a complete renunciation of title to trustees. (fn. 75) In 1443 his example was followed by John Loughton, (fn. 76) who three years later joined his wife Margaret in quitclaiming any right she might have in half the manor. (fn. 77) Isabel Barton had married as her second husband Sir Robert Shottesbrook, (fn. 78) who presented to the church in her right in 1453. (fn. 79) She died in 1457, (fn. 80) and Thornton Manor was sold by the trustees to Sir John Prysot, Thomas Shotbolt, and others to the use of Prysot. (fn. 81) He died shortly afterwards, and his widow Margaret about 1460 brought an action against Shotbolt, who refused to make an estate to her and was therefore committed to Newgate. (fn. 82) In 1462, however, he released all his right in Thornton to Margaret and her trustees. (fn. 83) They were sued two years later by William Gernon, who claimed the manor as a descendant of Richard Chastillon and Rose, but as the pedigree submitted by him gave Hugh as son of Rose instead of stepson the action was easily quashed. (fn. 84) In 1467 Gernon renounced any right he might have to Robert Ingleton, (fn. 85) to whom the manor had been transferred by the trustees presumably about 1463. (fn. 86) Robert Ingleton, who was chancellor of the Exchequer to Edward IV, (fn. 87) received a general pardon in 1471 for all offences and unlicensed acquisitions and alienations of land. (fn. 88) He is described as of Thornton, late of London and J. P. for Buckinghamshire. (fn. 89) A brass in the church commemorates his death on 15 October 1472, (fn. 90) though the inquisition gives the date as 17 October 1473. (fn. 91) His son George, (fn. 92) Sheriff of Bedfordshire and Buckinghamshire in 1485, (fn. 93) died in the early days of 1493–4, leaving a young son Robert, (fn. 94) during whose minority Thornton was granted in custody to Sir Richard Empson, minister of Henry VII. (fn. 95) He gave his daughter Ann in marriage to his ward, who died in 1503, still under age and leaving an only daughter Jane, nine months old. (fn. 96) A few years later the widow Ann, with her second husband John Hugford, sued Robert's trustees in Chancery for failing to pay her jointure from Oakley and other manors. (fn. 97) The dispute was settled in 1515, when John and Ann gave up all claim to dower in Oakley, Thornton, and elsewhere for 1,000 marks. (fn. 98) Ann was evidently not considered a competent person to have the custody of Jane Ingleton, for the wardship was granted by the king to Dame Joan Bradbury, widow, (fn. 99) who held courts at Thornton as guardian of the child. (fn. 100) By 1517 Jane Ingleton was the wife of Humfrey son and heir of Sir William Tyrell of Ockendon (fn. 101) (Wokendon), Essex, with whom she made a settlement of Thornton in 1526. (fn. 102) Humfrey Tyrell died in 1549 (fn. 103); his wife surviving him married Alexander St. John, upon whom a rent was settled in 1552 by George son and heir of Humfrey and Jane Tyrell. (fn. 104) The first payment was to be made after the death of Jane, which took place in 1557, when Thornton Manor, which had been settled on her in 1550, descended to George Tyrell. (fn. 105) He made a settlement of the manor in 1571 (fn. 106) and died in that year. (fn. 107) His son Edward, who succeeded, (fn. 108) was sheriff of the county in 1595–6 (fn. 109) and member for Buckingham borough in 1604. (fn. 110) He died in January 1605–6, leaving by will the Thornton property, including the mansion-house, to his son and heir Edward, his widow Margaret receiving an estate in Nast End, Great Leckhampstead, and Oakley Manor (fn. 111) (q.v.). Edward was Sheriff of Buckinghamshire in 1612–13 (fn. 112) and joined with his wife Elizabeth and younger brothers Timothy and Thomas in making a settlement of Thornton in 1626. (fn. 113) He had been knighted at Windsor in 1607, and was created a baronet on 31 October 1627. (fn. 114) His eldest son Robert joined his father in suffering a recovery of the manor in 1632, (fn. 115) but did not take part in a further recovery six years later, (fn. 116) as he was disinherited by his father, who on 19 February 1638–9 obtained a new baronetcy, with the former precedency and with special remainder to his two younger sons Toby and Francis. (fn. 117) Sir Edward Tyrell, bart., remained in possession of Thornton until his death in 1656, (fn. 118) his son Toby, who succeeded to the title and estates, dying in 1671, when Thornton passed to his son Thomas, (fn. 119) upon whom a settlement had been made in 1665. (fn. 120) He held until 1705, (fn. 121) his son Harry, whose right to Thornton had been acknowledged in 1692, (fn. 122) inheriting the estate. He died three years after his father, (fn. 123) leaving three sons, one of them posthumous, (fn. 124) of whom the eldest, Thomas, made a settlement of the manor in 1717 (fn. 125) and died a bachelor the following year. (fn. 126) The second son Harry also died unmarried two years later, (fn. 127) when Thornton passed to the third son Charles, who held until 1749. (fn. 128) He left a daughter and heir Hester Maria under the guardianship of his mother, Hester Lady Tyrell, (fn. 129) the title passing to Thomas Tyrell, his cousin and male heir. (fn. 130) He is called of Thornton at his death on 11 February 1755 and was buried at Thornton, (fn. 131) though his will, dated 28 July 1749, expresses his desire not to be buried in the family vault. (fn. 132) He mentions his sisters 'Mrs.' Frances Tyrell and the Hon. Elizabeth Forrester, widow, who proved the will on 13 February 1755. (fn. 133) This last Sir Thomas Tyrell was son of Charles, younger brother of Sir Harry who died in 1708. The entry in the parish register relating to the death on 3 May 1752 of Hester, widow of Sir Harry Tyrell, bart., speaks of her as the mother of Sir Thomas, Sir Henry, and Sir Charles, successive baronets and all dead. (fn. 134) Her granddaughter, Hester Maria, to whom Sir Charles Tyrell left property at Thornton and Leckhampstead, became the wife of the Rev. William Cotton. (fn. 135) She died in 1778 (fn. 136); her husband, who survived her until 1782, (fn. 137) does not appear to have held Thornton after her death, as in 1779 their daughter and heir Elizabeth with her husband Thomas Sheppard made a settlement of the manor. (fn. 138) In 1809 he was made a baronet as Sheppard of Thornton Hall. (fn. 139) His elder son William Thomas (who had assumed the name of Sheppard-Cotton by royal licence in 1799 (fn. 140) in compliance with the will of his grandfather William Cotton) (fn. 141) having died without issue in 1803, (fn. 142) Thomas was succeeded at his death in 1821 by his second son Thomas. (fn. 143) He had taken the name of Cotton before Sheppard by sign-manual in 1806 on attaining his majority, (fn. 144) and had been sheriff of the county in 1813. (fn. 145) At his death without issue in 1848 the baronetcy expired, (fn. 146) and the property passed to his sister Elizabeth, whose husband Thomas Hart of Uttoxeter also died in that year. (fn. 147) Their daughter and heir Elizabeth Maria Margaret, who succeeded her mother in 1854, (fn. 148) had married in 1841 Richard Cavendish, (fn. 149) second son of the second Lord Waterpark, (fn. 150) who was sheriff for the county in 1851. (fn. 151) She died four years after her mother, (fn. 152) and her husband held Thornton until his death in 1876, (fn. 153) their son William Thomas Cavendish, who succeeded, dying two years later. (fn. 154) His son Mr. Henry Sheppard Hart Cavendish, the African traveller and explorer, sold the manor about 1905 to Mr. Whitworth, from whom it was acquired two years later by Mr. Henry W. Harris, the present owner.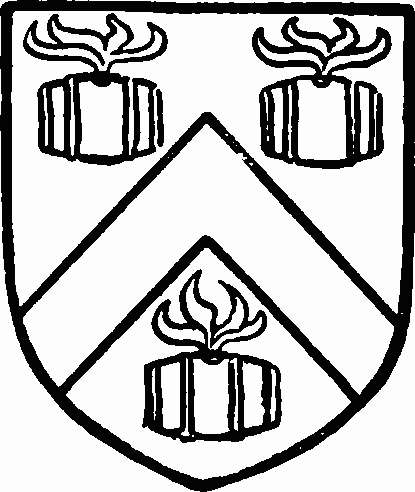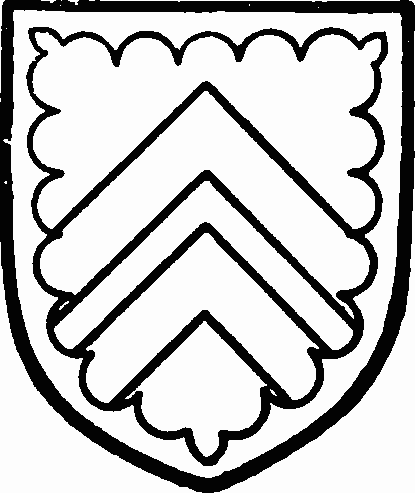 On the manor of Thornton in 1086 was a mill worth 10 ores, (fn. 155) described in 1278–9 as a water-mill. (fn. 156) By 1606 two water-mills are recorded, (fn. 157) and throughout the 18th century there were three, called cornmills, standing on the manor. (fn. 158)
A free or several fishery in the Ouse was among the appurtenances of the manor from the 16th century and probably earlier, as was free warren. (fn. 159) Reference to the view of frankpledge does not occur until the 17th century. (fn. 160) Court Rolls for Thornton are extant dating from 1422 to 1546, (fn. 161) and courts leet and baron are included among the manorial privileges in the 18th century. (fn. 162)
Under the land of Roger de Ivri in the Domesday Book is included a manor of 1 hide in HASLEY (Haseiei, Haseleya, Hasle, Haselegh), which had been held before the Conquest by Thori, a man of King Edward, who could sell. (fn. 163) The name appears to have been lost after the 14th century, but the place was probably adjacent to, if not actually comprised within, Thornton, which immediately precedes it in the Domesday Book, both places, moreover, being within the hundred of Rovelai. Like the rest of Roger de Ivri's holdings, it formed part of the honour of St. Walery and as such was held of the Earls of Cornwall for a third of a fee in the 13th century. (fn. 164) The manorial descent of this property, however, approximates more closely to Radclive, another of Roger de Ivri's manors, than to Thornton, though Radclive is separated from Thornton by Buckingham and lay within a different hundred, that of Mursley, in 1086. Both Radclive and Hasley had the same Domesday tenant Fulk, (fn. 165) who had been succeeded in both places by the Hareng family in the 13th century. Of the intermediate holders nothing is known in Radclive, though Humfrey is returned as tenant in Hasley in 1167. (fn. 166) Ralf Hareng, who was in possession c. 1235, had subinfeudated Richard Hareng in Hasley. (fn. 167) His gift of lands in 1243 to St. Michael's Chapel, Radclive, included an estate in Hasley. (fn. 168) In 1251 Hasley Manor was alienated to Simon de St. Lys by John Hareng, who retained a life interest in it. (fn. 169) Simon de St. Lys also acquired Radclive doubtless at this date and certainly before 1254–5, and in 1273 he brought an action against Richard, parson of Buckingham Church, for disseising him of common pasture attached to his free tenement in Radclive and Hasley. (fn. 170) He was successful as regards the former place, but failed in Hasley. After 1301, when Hasley was held by Andrew de St. Lys, lord of Radclive, (fn. 171) there is no mention of this manor.
Snelshall Priory had a small property in the parish assessed with lands in Beachampton at £2 2s. 5d. in 1291. (fn. 172) In 1535 the priory paid 9s. for the rent of a tenement and 4s. for lands in Thornton to Humfrey Tyrell. (fn. 173) By 1557 a cottage formerly belonging to Snelshall had come into the possession of Thomas Thomson. (fn. 174)
Part of the priory's estate, comprising 1 virgate, 1 acre and a meadow adjoining called Deneaker, was given, with the consent of the priory, to the hospital of St. John without the east gate of Oxford by Henry de Lewknor, parson of Thornton in 1219 (cf. advowson). His patron, Ralf Hareng, likewise bestowed on the hospital 12 acres of land and meadow, and Ellis son of Edmund the miller gave a messuage and 4 acres of land, all these gifts being confirmed to the hospital by Henry III in 1246. (fn. 175)
Furzenfield, an outlying farm in the south-east of the parish, was part of the dower of Margery widow of George Tyrell, (fn. 176) who by 1577 had married Richard Leigh, (fn. 177) and still held the property in 1606, when she was again a widow. (fn. 178) The reversion was left by Edward Tyrell at his death in that year to his eldest son Edward, (fn. 179) and it descended in the family with the rest of the Thornton property.
Church
The church of ST. MICHAEL AND ALL ANGELS consists of a nave measuring internally 39 ft. by 12 ft., north and south aisles each 8 ft. wide, and west tower 10 ft. square. It is built of rubble and the roofs are covered with lead.
Reference to this church occurs as early as 1219, (fn. 180) but the structure of that period was entirely rebuilt in the 14th century, probably by John Chastillon, lord of the manor, who founded a chantry here in 1344. The building then consisted of a chancel, with the adjoining chapel of the Annunciation of the Blessed Virgin Mary for Chastillon's chantry, a nave, north and south aisles and tower. About 1468 the chapel of the Annunciation was rebuilt by Robert Ingleton in accordance with the will of John Barton, who died in 1434. (fn. 181) Between 1770 and 1800 the successive patrons, Dr. William Cotton and Thomas Sheppard, carried out drastic restorations. The chancel and chapel were then apparently destroyed and a wall built on the east side of the chancel arch, the roofs were altered, obscuring the clearstory windows, and the present pews inserted. The north aisle was rebuilt in 1850, when the fabric was generally repaired.
At the east end of the nave is the original 14thcentury chancel arch, which is now blocked, and a modern three-light window with 14th-century jambs and head, probably taken from the east window of the chancel, has been inserted in the blocking. The north and south arcades, also of the 14th century, are each of four pointed arches, supported by octagonal pillars and responds with moulded capitals of varying detail. At the west end of the nave is an original pointed arch to the tower. A 14th-century clearstory and the nave roof, which retains two 15th-century arched trusses, are hidden by a modern flat ceiling, but the blocked circular windows of the clearstory can be seen from the outside. The three traceried windows in the south wall of the south aisle have been considerably renewed, while the corresponding windows of the north aisle are principally modern, but some old stonework has been re-used in them.
The 14th-century tower is of three stages surmounted by an embattled parapet. The moulded west doorway is original, but the window above only retains the original jambs. The second stage of the tower is pierced by small trefoiled lights, and the bell-chamber by pointed windows of two trefoiled lights, all of which, except the head of the east window of the bell-chamber, are original. The string-course below the parapet is supported at wide intervals by carved heads.
On the south side of the altar is a slab with the brass figures of Robert Ingleton, in plate armour, and his three wives, Margaret, Clemens and Isabel, in horned head-dresses, and groups of six sons and ten daughters. Above are the shields of Ingleton, Dymoke, Cauntelow, and a lion between six crescents for Fiscells (?), and below is the inscription, 'Armiger ecce pius jacet hic tellure Robt[us] Ingylton domin[us] de Thorneton jur' patron'. In quintodecimo moriens octobr' ab orbe ad celos transit Mil C quat' hec 72 simul adde. Sit sibi ppicia Celi Regina Maria salvet eum xp[ist]i Matris amore deus.' On the north side of the altar is a brass figure of Jane daughter of Robert, grandson of the above-mentioned Robert Ingleton, and Ann, and wife first of Humfrey Tyrell and secondly of Alexander St. John. She died in 1557, and is represented in long gown, puffed and slashed sleeves, and the 'Paris head.' There are four shields, the quartered coat of Tyrell, the quartered coat of Ingleton, Tyrell quartering Ingleton, and Tyrell impaling Ingleton; a marginal inscription, and at the feet of the figure 'Et predicta Jana habuit exit[us] Georgiū Terrell filū suu apparent' et predict' Georgius fuit viginti et septem annos natus die quo predict' Jana obiit.' In the tower are two fine alabaster effigies which now lie one on either side of the west doorway; they are ascribed by Browne Willis to John Barton, jun., who died in 1434, and Isabel his wife, (fn. 182) and were in his time below the chancel arch, where they formed part of 'a most elegant monument.' The man, whose feet rest upon the figure of a dog, is in plate armour, and the lady is in a sleeveless gown and long cloak. Some other effigies and brasses described by Browne Willis have since disappeared. There is an old iron chest in the tower.
The tower contains a ring of three bells: the treble, inscribed 'Sint Pro Elya Michael Deus Atque Maria,' is a 14th-century bell, and 'Elya' probably refers to Ellis de Tingewick, who was presented to the rectory in 1315; the second, dated 1635, is probably by Richard Chandler of Drayton Parslow; and the tenor, inscribed 'Sum Rosa Pulsata Mundi Maria Vocata,' is by Richard Hille, and dates from the early 15th century.
The plate includes a cup and cover paten which have no hall-marks, but probably date from the 17th century.
The registers begin in 1562.
Advowson
The advowson of Thornton Church, assessed at £5 6s. 8d. in 1291 (fn. 183) and at £12 6s. 8d. in 1535, (fn. 184) has always been appendant to Thornton Manor (fn. 185) and is now vested in Col. H. W. Harris. The first institution of which there is record dates before 1219, when Ralf Hareng presented Henry de Lewknor (Leukenora). (fn. 186) A saving clause was inserted with regard to the vicarage of Robert the chaplain, which consisted in all altar offerings (except the tithes of the parson's cattle), in 2 virgates with their tithes, and in that messuage which Gilbert formerly held with the adjacent croft containing 11 selions and 5 buttes and a certain meadow called Crowelle. (fn. 187) Robert was presented to the vicarage by the said Henry de Lewknor and was to take possession of the same, but no further reference to a vicar occurs.
Two parts of the tithes issuing out of the demesnes of Thornton Manor were claimed by Oseney Abbey in virtue of a charter of Robert Doyley (erroneously called lord of Thornton), confirmed by King Henry and inspected in 1267, giving to the canons of St. George's Church, founded by Robert in the castle of Oxford, certain rights in Thornton, Westbury and Lenborough. (fn. 188) This interest in Thornton was described in 1291 as a pension of 10s. in the church, (fn. 189) but the abbot's title was evidently a little insecure, for a commission was addressed to the Bishop of Lincoln by Edward 11 in 1309 to examine his claim to what was called one-fourth of Thornton Church. (fn. 190) In despite of this, proceedings against Walter, the parson of Thornton, were taken by the Abbot of Oseney in 1312, (fn. 191) and were not concluded by 1314. (fn. 192) On 15 June 1319 the court of Canterbury promulgated its sentence as regards the claim of Oseney Abbey. (fn. 193) The decision was probably adverse to the abbot, for no further payment out of the Thornton demesnes is recorded. The tithes were commuted in the first half of the 19th century for £224 12s. 4d. (fn. 194)
The chapelry of All Saints, Nash, a hamlet of Whaddon, Cottesloe Hundred, was annexed to Thornton for ecclesiastical purposes on 15 April 1854. (fn. 195) It is endowed with £30 a year, payable out of the Whaddon estate of New College, Oxford, but the tithes were commuted in 1831 and conveyed to the vicar of Whaddon. (fn. 196)
The chantry founded in Thornton Church by John Chastillon, lord of the manor, is said to date from 1344, (fn. 197) but it was not until four years later that John Chastillon received licence to alienate in mortmain two messuages and 100 acres of land in Thornton to a chaplain to celebrate daily service in Thornton Church according to an ordinance to be made by him (Chastillon). (fn. 198) The chantry, founded in honour of the Annunciation of the Blessed Virgin Mary and for the good estate of the souls of John Chastillon and his family, was ordained by licence of the bishop in 1356, (fn. 199) and Sir Thomas, chaplain of the perpetual chantry of Thornton, was witness to a charter of 1361. (fn. 200) The chantry chapel evidently fell into decay, for John Barton, jun., a later lord of the manor, by his will dated 1433, left a legacy for building it anew and instructions for his burial there. (fn. 201) The royal licence was obtained in 1468 by Robert Ingleton (to whom the manor had passed), at the request of the feoffees of Barton's widow. Lands worth £20 yearly were to be alienated to the chaplain of the chantry, now called St. Mary the Virgin, for his maintenance and that of six poor feeble persons of either sex, and a yearly gown was to be bestowed on six poor boys. (fn. 202) Further alienations in mortmain were made without licence, for which a general pardon was obtained in 1473 by the chaplain, Thomas Blaklawe. (fn. 203) The presentation to Ingleton's chantry was vested in the lords of the manor, and a grant of it was made in 1530 by Humfrey Tyrell. (fn. 204) A distinction, however, was maintained between the two foundations, that of Barton and that of Ingleton; both were called Barton's chantry, but Ingleton's was also known as Our Lady's. (fn. 205) It was, moreover, by far the more important, and was returned as worth £23 yearly in 1535, of which £8 17s. 4d. was distributed among poor people, while Barton's proper was worth only £6, paid, after deduction of 12s. to the king, to the priest, Reginald Shipley. (fn. 206) To prevent confusion the older foundation will henceforward be called Barton's and the later referred to as Our Lady's chantry. William Abbott the priest, serving Our Lady's chantry in 1535, (fn. 207) brought an action about this date against his patron, Humfrey Tyrell, who on 21 December 1530 ejected Abbott from a house nigh adjoining the parish church which had belonged to the chantry from its first foundation, and so hampered the chaplain from fulfilling his duty to six poor men and women and six children. Tyrell, who stigmatized the action as a lying and malicious one, had suffered the tenement to 'fall and be in extreme rewen and dekaye,' and had carried away the doors and windows. (fn. 208) The chantry return of 1546 corro borates Abbott's assertions by stating that Tyrell was at that date in possession of a mansion-house belonging to the chantry, and had deprived the incumbent of the profits for the last fourteen or fifteen years. (fn. 209) The ornaments of the chantry were returned in 1546 as worth 33s. 4d., and there was a chalice silver-gilt weighing 18 oz. The priest had an old vestment worth 12d. (fn. 210) This chantry of Our Lady was spared at the Dissolution, since there was attached to it a free grammar school, but this seems to have failed to maintain itself for want of funds, and was transferred to Buckingham after 1597. (fn. 211)
The priest of Barton's chantry was appointed and paid by All Souls College, Oxford, (fn. 212) but his stipend had not been paid for some time previous to 1546, nor were any goods attached to the chantry at that date. (fn. 213) This chantry, called Barton's or St. Mary's chantry, with lands in Thornborough and a messuage there called the chantry house, was bestowed by Edward VI in 1550 on Edward Chamberlain, of Fulwell, Oxfordshire, and his heirs. (fn. 214) He likewise obtained Bartons manor in Thornborough (q.v.), part of the former possessions of the chantry, with which it descended to Richard Sargeant, who in 1561 leased this property for ninety-six years to William Lee of Thornborough. (fn. 215) Together with Bartons it was purchased by John Temple of Stowe in 1601. (fn. 216) It figures among the Temples' possessions in 1637, (fn. 217) and probably merged later into their Thornborough manor.
There do not appear to be any endowed charities subsisting in this parish.