Pages 3-7
A History of the County of Buckingham: Volume 4. Originally published by Victoria County History, London, 1927.
This free content was digitised by double rekeying. All rights reserved.
ASHENDON
Assedone, Assedune (xi cent.); Essendon (xiii cent.); Aysshyndon, Ashendon, Essundon (xiv cent.).
This parish includes more than 2,127 acres, of which about one-eighth is arable, while the rest, except 11 acres of woodland, (fn. 1) is pasture. (fn. 2) The soil is loam and clay on a subsoil of Kimmeridge Clay and Corallian. (fn. 3) The land rises from 300 ft. above the ordnance datum in the north-west to 500 ft. near the village, whence it sinks to about 300 ft. at Lower Pollicott.
The village, which is small and consists of farmhouses and thatched or tiled cottages grouped irregularly on high ground, lies in the west of the parish on a road which enters it from Westcott on the north. The church stands on a hill at the south-west extremity of the village. East Farm, about 250 yards in a north-easterly direction from the church, and the farm 50 yards further on, are both of late 17th-century origin, but much altered and restored. About a quarter of a mile south-west of the church is the hamlet of Upper Pollicott (Policote, xi cent.; Polikote, xiii cent.), south of which Lower Pollicott lies in a hollow a little distance from the main road. (fn. 4) Lower Pollicott farm-house, (fn. 5) about threequarters of a mile south of the church, was built late in the 16th or early in the 17th century. It was originally timber-framed, but has been partly refaced in later times with stone rubble and brickwork. Three of the original chimney stacks survive, and some original oak panelling remains internally.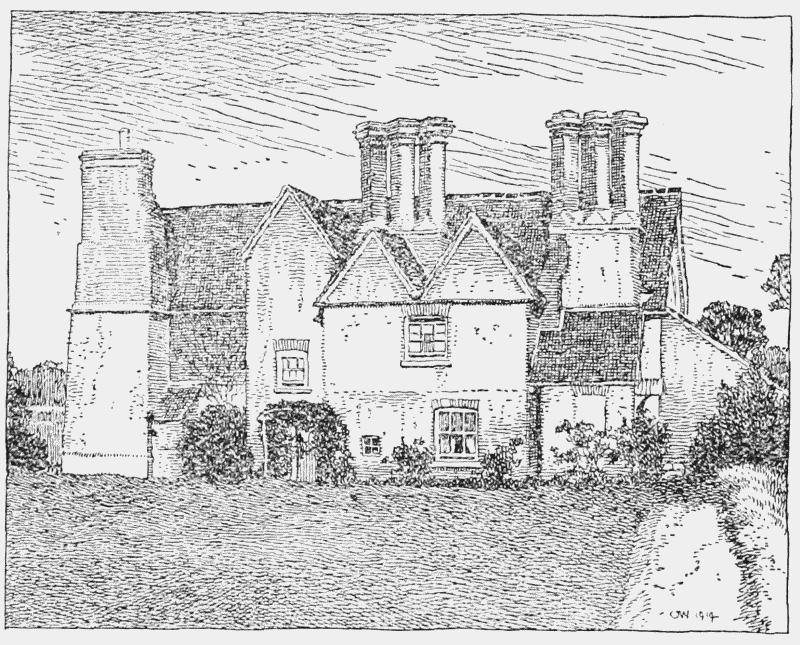 An early inclosure of 60 acres in this parish made by the Abbot of Nutley before 1503 rendered twenty persons homeless. (fn. 6) Towards the end of that century Thomas Palmer, lord of the manor, was accused by his tenants of taking in the better half of the manor and inclosing it in his own demesnes. (fn. 7) In 1738 1,700 acres were inclosed by Act of Parliament. (fn. 8) Some place-names of that date were Launders Mead, Barkham Hill, Mollets Haynes Hill, Overgoose Bath, and Neither Landhurst. (fn. 9) A few Anglo-Saxon remains have been found in Ashendon. (fn. 10)
Manors
The manor of ASHENDON, which three brothers held before the Conquest, belonged to Walter Giffard in 1086, (fn. 11) and was held of the honour of Giffard until the second half of the 13th century. (fn. 12) The overlordship descended with the manor of Long Crendon (q.v.) until between 1247 and 1255 it came to William de Valence on his marriage with Joan daughter of Warin de Monchensy by Joan sister and co-heir of Anselm Earl of Pembroke. (fn. 13) Between 1302, when Joan widow of William de Valence held it alone, (fn. 14) and the death of their son Aymer in 1324, (fn. 15) this overlordship apparently passed to the Argentein family, who had enjoyed a mesne lordship here since 1255. Giles de Argentein, of whom the manor of Ashendon was held at that date, (fn. 16) was succeeded by his son Reynold, (fn. 17) mesne lord in 1284 and 1302. (fn. 18) At the death of John son and heir of Reynold (fn. 19) it was found that Ashendon was held of him by the service of one knight's fee and 40s. rent, payable to his manor of Little Wymondley, Hertfordshire. (fn. 20) The overlordship then descended (fn. 21) in the Argentein family and their successors, (fn. 22) and Sir Robert Grosvenor had rights in Ashendon as lord of Wymondley as late as 1738. (fn. 23)
Nothing seems to be known of Richard, sub-tenant of Walter Giffard in 1086. (fn. 24) Thomas St. Andrew, owner of a free tenement here in 1213, (fn. 25) was succeeded in a few years by Henry St. Andrew, lord in 1236. (fn. 26) In 1255 the manor belonged to another Thomas, (fn. 27) possibly the Thomas St. Andrew accused in 12–6 of having obstructed the king's highway. (fn. 28) He seems to have been succeeded, though perhaps not immediately, since John St. Andrew enjoyed rights here in 1267, (fn. 29) by his son Walter, lord from 1284 to 1316. (fn. 30) In 1317 the manor was settled on Thomas St. Andrew, with contingent remainders to John son of Walter St. Andrew, Isabel sister of John, and Walter son of Thomas St. Andrew. (fn. 31) Another settlement was made about 1322 on Thomas and his wife Alice, (fn. 32) who held Ashendon in dower from her husband's death until possibly after 1346. (fn. 33) The marriage of their daughter Gille was granted when Thomas died in or before 1334 to John de Moleyns, who transferred his interest to Thomas Frembaud. (fn. 34) In his 1343 Thomas and Gille, then husband and wife, made a settlement of Ashendon, (fn. 35) which was held by Thomas alone in 1361. A lease of the manor, which he then granted to Sir Richard de la Vache, and which was ratified by his son Thomas, (fn. 36) was followed two years later by the final quitclaim of the younger Thomas. (fn. 37) From 1363 until 1407–8 Ashendon descended with the manor of La Vache in Chalfont St. Giles (q.v.) and Vaches Manor in Aston Clinton. (fn. 38) After the death of Sir Philip de la Vache in 1407–8 Ashendon Manor appears to have passed with the Aston Clinton property, since it reappears in 1503 in the possession of Edmund Lord Grey de Wilton and his wife Florence. (fn. 39) In 1508 they made a settlement of Ashendon Manor, (fn. 40) possibly a preliminary to its alienation to the Fawconer family. From Henry Fawconer, lord about that date and in 1517, (fn. 41) the manor seems to have passed to William Fawconer, who died seised in 1558, leaving a son and heir William. (fn. 42) Anne, a daughter of the second William, held Ashendon with her husband Benedict Winchcombe in 1610, a year after her father's death, (fn. 43) and in 1623, when Benedict died. (fn. 44) She was childless, and the remainder of her inheritance had been settled not two years before Benedict's death on his nephew and heir Benedict Hall, (fn. 45) who, with his mother Mary Hall and his brother Henry, quitclaimed to her in 1623. (fn. 46) In 1626, however, Benedict Hall still retained his interest here. (fn. 47) He was alive when Anne died in 1630, leaving Ashendon to his younger brother Thomas, generally known as Thomas Hawles, (fn. 48) for twelve years from her death. (fn. 49) Two years later William Fawconer, son of her father's younger brother Ralph, (fn. 50) with his wife Catherine and sons William and Robert, sold or mortgaged the manor of Ashendon to Roger Nicoll and William Aston. (fn. 51) They were probably agents for Richard Grenville of Wotton, who acquired the manor at this date, at first for ninety-nine years but later in fee, and settled it on trustees for the use of his son and heir Richard in 1663. (fn. 52) It has since followed the descent of Wotton Underwood (q.v.), Algernon Earl Temple of Stowe being now lord.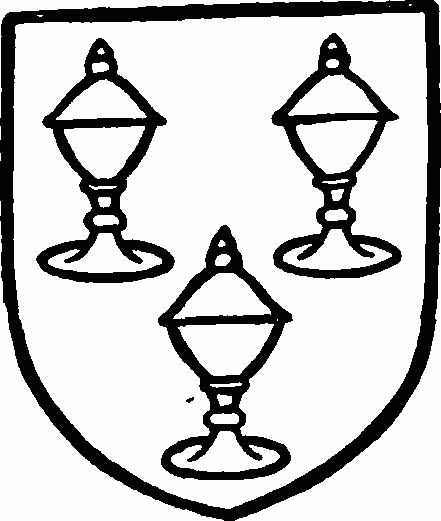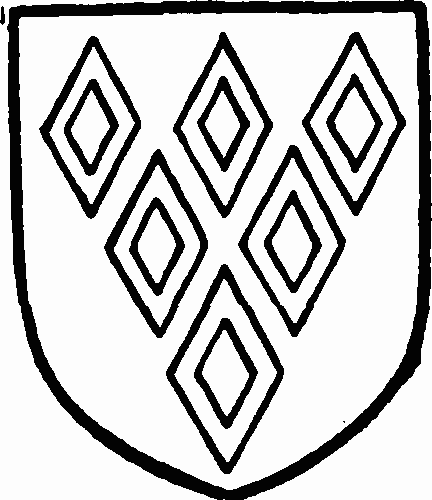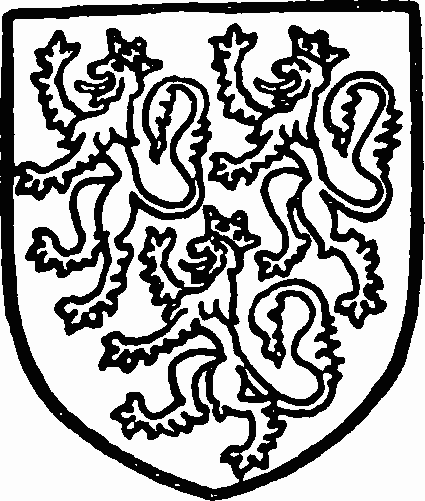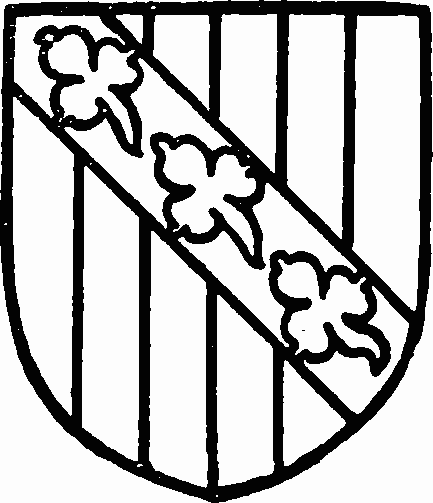 Lands of the yearly value of 30s., held in 1367 of Philip de la Vache, lord of Ashendon Manor, (fn. 53) were assigned in 1325 to Lawrence son of John Hastings, kinsman and co-heir of Aymer de Valence, (fn. 54) and included in the dower of his mother Juliana from 1327 to 1367. (fn. 55) From 1367 to 1400, when the last separate mention of them seems to occur, they descended with the Hastings manor in LongCrendon (fn. 56) (q.v.).
William Goley, who owned land in Ashendon in 1241, (fn. 57) fourteen years later was returned as holding 2 hides here, one as forester of the woods in Bernwood Forest of the honour of Giffard, the other by serjeanty of the same honour. (fn. 58) In 1316 Thomas Golde (? Goley) was one of the lords of Ashendon. (fn. 59) The name survived in 'Gollyes Farm,' held, with 7½ virgates of land, by Richard Franklin in the 17th century. (fn. 60)
Two hides in Ashendon were owned by Miles Crispin at the Survey, and held of him by Wichin, their former lord. (fn. 61) The overlordship of this land, which was in the honour of Wallingford, (fn. 62) descended from 1284 (fn. 63) until 1575 with the manor of Eythrope in Waddesdon (q.v.), whose lords of the family of Darches enjoyed a mesne lordship here in the 13th and 14th centuries. (fn. 64) Of the early sub-tenancy little is known. The fee was divided between the St. Andrew and Bernard families and the Abbot of Nutley in the 13th century, (fn. 65) and from 1552 to 1580 descended as a so-called manor of Ashendon with Wing Manor (q.v.). It seems to have been alienated not long after the latter year, lands in Ashendon purchased of Robert Dormer of Wing being held at his death in 1615 by Richard Franklin, (fn. 66) ancestor possibly of George Franklin, a landowner here in 1738. (fn. 67)
The manor of POLLICOTT, which consisted of 10 hides, 5 of which had been held before the Conquest by Alric son of Godinge, whilst the rest belonged to three brothers, was amongst the possessions of Walter Giffard in 1086. (fn. 68) As part of the honour of Giffard the overlordship followed the descent of Long Crendon (q.v.) probably until William de Valence acquired the overlordship of Ashendon. (fn. 69) It seems then to have been shared between William and Eleanor Countess of Leicester, window of the younger William Marshal, (fn. 70) William holding Little Pollicott, the countess holding Great Pollicott. (fn. 71) No part of Eleanor's rights seems to have descended to her heirs. After her death Great Pollicott was held of the Crown in chief by William and his heirs until 1609, (fn. 72) Little Pollicott being held of William and his heirs until 1346, (fn. 73) after which their overlordship seems to have lapsed.
The pre-Norman division of this manor, which also prevailed after the Conquest, two knights holding of Walter Giffard in 1086, (fn. 74) survived to the middle of the 19th century, (fn. 75) if not later. It is probable that Alric's share was the manor of GREAT POLLICOTT, also called POLLICOTT CRESSY and POLLICOTT VALENCE, which was doubtless included in the fee held in this country of the honour of Giffard by Hugh de Cressy in 1166. (fn. 76) He had also Chearsley (q.v.), with which Pollicott Cressy descended (fn. 77) until the death of Aymer de Valence in 1324, (fn. 78) when Pollicott was assigned to his niece Elizabeth Comyn, (fn. 79) on whom with her husband Richard Talbot, afterwards Lord Talbot, the manor was settled in 1327. (fn. 80) They made a life grant of it five years later to James of Woodstock, (fn. 81) and another in 1343 to Aline widow of Robert de Sapy. (fn. 82) In 1352 Richard, who had been returned as lord in 1346, (fn. 83) obtained licence to enfeoff his son Gilbert and Parnel Butler of the manor of Pollicott. (fn. 84) From Gilbert Pollicott descended to his son by Parnel, another Richard Talbot, (fn. 85) who in 1387 and 1394 sued Sir Nicholas Stafford and others for this manor. (fn. 86) Gilbert his son and heir was betrothed to Joan second daughter of Thomas Duke of Gloucester, (fn. 87) and it is supposed that Pollicott was included in their marriage settlement and transferred at Joan's death to her sister Anne. (fn. 88) In 1425 Humphrey Earl of Stafford, Anne's son and heir by her second husband, was lord of Pollicott, (fn. 89) of which six years later Sir Lewis Robsart, husband of Elizabeth Bourchier, a relative of Anne through her third husband Sir William Bourchier, (fn. 90) died seised. (fn. 91) The remainder of the manor after the death of Elizabeth, who survived Sir Lewis, belonged to Humphrey, Anne retaining a mesne lordship during the Robsart tenure. (fn. 92) Humphrey, then Duke of Buckingham, was lord in 1457–8. (fn. 93) He also held Newton Blossomville Manor (q.v.), with which Pollicott descended until the attainder and execution of Edward Duke of Buckingham in 1521.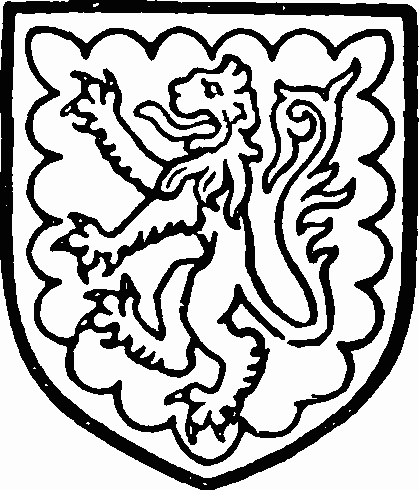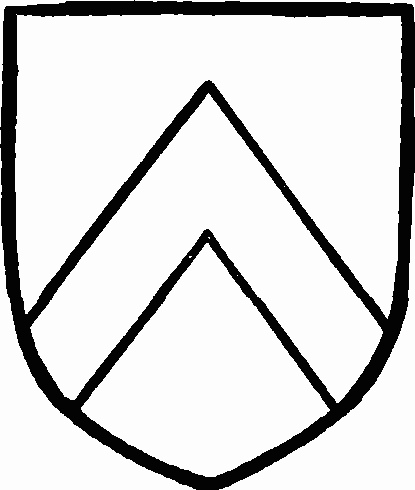 In 1522 Henry VIII granted the manor of Pollicott to his servant Thomas Palmer (fn. 94) for life, (fn. 95) giving the reversion, also for life, five years later to Henry (fn. 96) son of Sir Edward Palmer of Angmering, Sussex, elder brother of Thomas. (fn. 97) From Thomas, described in 1540 as 'old Master Pawmer of Buckinghamshire, (fn. 98) Pollicott descended to Henry Palmer in or before 1544, when the grant of 1514 was renewed in perpetuity. (fn. 99) He leased the manor in 1548 for seventy-one years to Thomas King, whose son and successor William complained four years later that the ancient rights of the copyholders had prevented his father from occupying it. (fn. 100) In 1599 the tenants sued Sir Henry's son and heir Thomas Palmer and his son of the same name (fn. 101) for their oppressive and extortionate practices. (fn. 102) The younger Sir Thomas died in 1608, in his father's lifetime, leaving a son, also named Thomas, (fn. 103) who in 1624 succeeded his grandfather in his lands and the baronetcy he had acquired in 1621. (fn. 104) His tenure lasted until 1656, (fn. 105) when Pollicott passed to his son Henry, lord in 1658. (fn. 106) At Sir Henry's death without issue in 1706 he was succeeded by his nephew Thomas, son of his younger brother Herbert, who died in 1723, leaving four daughters. (fn. 107) The three elder of these—Mary wife of Daniel Earl of Winchilsea and Nottingham, Elizabeth wife of Charles Fielding, and Anne—held three-quarters of the manor in 1739. (fn. 108) The youngest sister Frances Palmer, her mother Elizabeth, and Thomas Hey, second husband of Elizabeth, made a settlement of the other quarter about three years later, (fn. 109) and in 1744 joined with the Earl of Winchilsea and his wife Mary, Charles Fielding and Anne Palmer in the sale of the manor to Richard Grenville. (fn. 110) Since that time Pollicott has descended with Ashendon and Wotton Underwood (q.v.).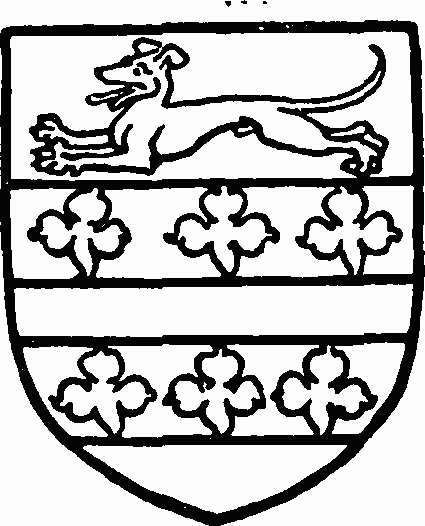 Early in the reign of Henry III the other half of the manor, LITTLE POLLICOTT or POLLICOTT BUCKTOT, was held by Thomas Bucktoft as half a knight's fee. (fn. 111) He or his heir of the same name acquired land here in 1236. (fn. 112) In 1255, 1284 and 1302 the lord was again called Thomas Bucktoft. (fn. 113) Ellen, widow of the last Thomas, with her son Philip, received in 1325 from Walter St. Andrew a release of his rights in lands in Ashendon and Pollicott Bucktot which he held by gift of her late father, Philip Horton. (fn. 114) Philip Bucktoft was lord in 1346. (fn. 115) The manor seems to have remained in this family until the reign of Henry VI, when it was held by John Bucktoft, clerk, (fn. 116) son of another Philip Bucktoft, who granted it to Lincoln College, Oxford, in 1451. (fn. 117) John was dead in 1452, when his kinswoman and heir, Thomasine, with her husband John Ascote, surrendered her rights in the manor to John Beck, rector of Lincoln College. (fn. 118) Pollicott Bucktot was retained by Lincoln College, which had manorial rights here in the middle of the 19th century. (fn. 119)
In 1255 the Abbot of Nutley, through the gifts of Walter Bernard and an ancestor of Walter de Berk, owned a hide in Ashendon, (fn. 120) which belonged to the honour of Wallingford. (fn. 121) One of his successors owned suit to the court of this honour in 1422, (fn. 122) and in the 16th century another was tenant of 40 acres by lease from Henry Fawconer. (fn. 123)
Land in Pollicott Bucktot acquired in 1279 by John Grenville (fn. 124) is said to have passed by marriage to Reynold Hampden and to have been held by his descendants as part of Ashendon until the forfeiture of Sir Edmund Hampden, (fn. 125) after which Edward IV granted it to Richard and Thomas Croft. (fn. 126)
In 1334 the manor of Ashendon had a capital messuage, a dovecote and a windmill, (fn. 127) and a windmill was one of its appurtenances in the 17th century. (fn. 128) A capital messuage, 'well-built and fitly roofed,' belonged to the manor held of Simon Darches in 1392. (fn. 129) From the 13th to the 18th century view of frankpledge was reckoned amongst the liberties of the lords of Ashendon and Pollicott, (fn. 130) and the grants of Pollicott to Thomas and Henry Palmer made especial mention of court leet, view of frankpledge and free warren. (fn. 131)
Church
The church of ST. MARY, built of stone rubble, consists of a chancel measuring internally 28 ft. 6 in. by 16 ft., nave 47 ft. 6 in. by 16 ft. 6 in., south aisle 9 ft. 6 in. wide, west tower 8 ft. 6 in. by 8 ft., and south porch.
The church dates from about 1120, and, as first built, consisted of the eastern part of the present nave, a south aisle, and probably a small chancel. About the end of the 12th century the nave and aisle were lengthened westwards, while at the end of the 13th century the chancel and aisle were rebuilt and the latter widened. The nave clearstory and the tower were added about 1480, and the fabric appears to have been restored in the 16th century and again in the 18th century, while early in the following century the chancel was again rebuilt.
The chancel is lighted from the east by a squareheaded window of three lights and from the south by two square-headed windows of two lights, all of which probably date from the 16th century, but have been restored later, and were reset in the walls when the chancel was rebuilt. In the north wall is a low 15th century recess with a moulded arch and crocketed label, and on the south is a trefoiled piscina, which probably dates from the 13th century. The pointed chancel arch is of the late 13th century, but the capitals and bases of its responds have been restored.
On the south side of the nave is an arcade of two pointed bays supported by a central octagonal pillar and responds with moulded capitals and bases; this dates from the rebuilding of the aisle late in the 13th century. The pointed arch to the west of it is contemporary with the extension of the nave and aisle at the end of the 12th century. A chapel existed at the north-east of the nave in the 15th century, and the arch opening from it to the nave as well as the line of the low-pitched roof can still be traced; further west is a plain 12th-century doorway, now blocked, and at the west end of the wall is a 13th-century lancet. The clearstory is lighted by late 15th-century traceried windows of two trefoiled lights; the window at the north-east contains in its head some contemporary glass. The upper doorways of the rood-loft can be traced at the east end of both walls, though both doorways are blocked; a corbel for the support of the loft remains on the south. The open low-pitched roof probably dates from the 17th century.
The south aisle is lighted from the west by twin lancets, one of which is of the 13th century, but the other is probably an 18th-century addition. The easternmost of the two windows in the south wall, of about 1300, is of three lights with tracery in the head; the lowered sill forms a sedile, and near it is an early 14th-century trefoiled piscina. The other window, which dates from the first half of the 14th century, is of two lights, with the head and tracery cut out of a single stone. The moulded doorway between them, which is also of the same period, retains an old door with its hinges. The aisle is covered by a 15th-century lean-to timber roof.
The west tower, which is crowned by a plain parapet, is of two stages, and has diagonal buttresses at the western angles; its moulded west doorway and twolight window and the pointed tower arch are all original. The bell-chamber has a small opening in each wall filled with a pierced oak shutter.
The circular font probably dates from the 12th century, but has been retooled at a later period; it has a tapering bowl with a roll at the bottom and a 17th-century wood cover. In the chancel are a communion table and a chair, both of the 17th century, and above the recess in the north wall are two small oak shields which are said to have belonged to the rood screen and have palimpsest heraldry, the lower coats being probably of the 15th century and the upper of about 1600. The pulpit dates from about 1700, but has a modern base. In the south aisle are preserved a chest and a stool of the 17th century. In the vestry is a similar stool, and a washing stand which is placed here contains some re-used 17th-century panelling.
In the recess on the north side of the chancel is a late 13th-century Purbeck marble effigy of a knight in chain mail and surcoat carrying a shield charged with a cheveron, possibly for Chenduit; the legs are crossed and the feet rest on a lion. On the north side of the nave is a floor slab to Ann wife of Samuel Bampton, who died in 1697. The lead rain-water pipes and heads on the outside of the clearstory may be of the 17th century.
There are three bells and a sanctus: the first is by Robert Atton, 1633, and the second, the third, and the sanctus are by Henry Bagley, 1658.
The plate consists of a plated cup, flagon and paten.
The registers begin in 1732.
Advowson
The church was given by Walter Giffard, the founder, to Nutley Abbey, (fn. 132) and remained in its possession until its surrender. (fn. 133) In 1542 and 1546 it was granted by Henry VIII to Christ Church, Oxford, (fn. 134) and the dean and canons were patrons until 1881. (fn. 135) Since 1882 the advowson has descended with the manor (fn. 136) (q.v.). The living, which was a perpetual curacy, was united to that of Dorton (q.v.) on 30 October 1847 under the Act of 1 & 2 Victoria. (fn. 137)
Half a virgate in the park of Pollicott belonged to the rectory in the 16th century, (fn. 138) when the rent of a cottage given for keeping an obit in this parish was valued at 2s. (fn. 139) In 1738 there was a rectory-house here known as the 'Priest's Lodging.' (fn. 140) A pension of 3s. 4d. from the revenues of the manor of Little Pollicott was paid by Lincoln College for the preaching of the 'divine word' in the church there, pre sumably the parish church of Ashendon, in the 16th century. (fn. 141)
Charities
John Hart, by his will proved in the P.C.C. 15 May 1665, demised (inter alia) an annual rent-charge of £2 issuing out of Easington Manor, Oxfordshire, for apprenticing a poor boy. A sum of £73 Great Eastern Railway 4 per cent. stock, arising from accumulations, is also held by the official trustees in trust for this charity.
By a scheme of the Charity Commissioners, dated 30 March 1904, the annuity of £2 (less land tax) and the annual dividends, amounting to £2 18s. 4d., are made applicable in apprenticing or in providing outfits for poor boys entering upon a trade or occupation.