Pages 32-35
A History of the County of Buckingham: Volume 4. Originally published by Victoria County History, London, 1927.
This free content was digitised by double rekeying. All rights reserved.
MIDDLE CLAYDON
Claindone (xi cent.); Little Claydon (xiii, xiv cent.).
This parish has an area of nearly 2,640 acres, of which more than half is arable land, the remainder being divided between meadow and woodland. (fn. 1) The height of the land above the ordnance datum varies from 287 ft. to a maximum height of about 410 ft. at Runt's Wood in the south-east of the parish. The ancient Three Points Lane, running north-west to north of Runt's Wood, is part of the eastern boundary of the parish, and Claydon Brook bounds it on the north-west. The soil is clay loam with beds of sand and gravel; the subsoil is clay. The chief feature of this parish is Claydon Park. Centrally situated, it covers over 300 acres, including three fine pieces of water. In it stands Claydon House, the seat of Sir Harry Calvert Williams Verney, bart., who owns the whole of the parish except the Glebe and a small portion belonging to the railway. Claydon House was originally built in the time of Henry VII, probably by Roger Gifford (or Giffard), lessee under the first Sir Ralph Verney. (fn. 2) Known as Gifford's Farmhouse in 1732, (fn. 3) it was enlarged by the first Viscount Fermanagh, and almost entirely rebuilt on a grand scale from Adam's designs in the middle 18th century by Ralph, the second Earl Verney. (fn. 4) His successor, Mary Baroness Fermanagh, pulled down the greater part of the new building, retaining only the south front. (fn. 5) Considerable alterations and repairs were carried out in the mid-19th century. (fn. 6)
In its present state Claydon House, as far as external appearance goes, is a fine 18th-century building, but although retaining much 17th-century internal detail, it is probably of 16th-century construction. It is of three stories with an attic, the principal front looking westwards. The oldest detail is some panelling of early 17th-century date in an attic room, while on the ground floor are some ceiling beams of the middle of the 17th century, with a chimneypiece of the same date bearing the arms of Verney. A fine room on the first floor has chimneypiece, doorways and low panelling of the time of Charles II, and there is also some good later woodwork of the beginning of the 18th century, and an iron fireback dated 1664. The muniment room here contains many early documents and a large collection of letters chiefly of the 17th and 18th centuries. (fn. 7) The church stands to the south-west of Claydon House. The village of Middle Claydon lies to the north of the park with the rectory (fn. 8) and the almshouses, which originally stood to the north-west of the churchyard, but were removed by Ralph, second Earl Verney, to their present position. (fn. 9) North-east of the village is Townsend Farm and the cemetery, dating from 1877. West of the park are brick and tile works. Glebe Farm lies in the north-west of the parish, and Muxwell Farm, a 17-century brick house with a thatched roof, just within its eastern borders; Knowlhill Farm, another 17th-century brick and timber house with a thatched roof, is near Home Wood.
Manor
Under King Edward the Confessor, Alwin, one of his thegns, held [MIDDLE] CLAYDON MANOR, which was held in 1086 by William Peverel. (fn. 10) It formed two knights' fees of the honour of Peverel, (fn. 11) held of the king in chief, (fn. 12) the last direct reference to the honour in this connexion occurring in 1517. (fn. 13) In 1525 (fn. 14) and 1559 the overlordship was vested in the Earls of Rutland. (fn. 15)
Two of the three fees held by Ralph de Gresley of the honour of Peverel in 1211 correspond to Middle Claydon. (fn. 16) He presented to the church in 1231. (fn. 17) His daughter and heir Agnes married Hugh Fitz Ralph, (fn. 18) who was holding in 1234. (fn. 19) His son Ralph held the manor before 1258, since he presented to the church in that year, (fn. 20) but apparently died before his father. (fn. 21) In 1261 Ralph's daughter and heir Eustacia and her husband Nicholas Cauntlow (fn. 22) (de Cantilupe) granted [Middle] Claydon Manor to his widow Joan for life, who in return gave up all claim to Hugh's estates. (fn. 23) By 1268 the manor had reverted to Eustacia, whose second husband William de Ros (fn. 24) was holding in 1284. (fn. 25) They apparently enfeoffed Eustacia's son William Cauntlow (fn. 26) before 1302. (fn. 27) On his death in 1308 one-third of this manor was assigned to his widow Eva, (fn. 28) and two-thirds passed with his son and heir William into the custody of Hugh le Despencer. (fn. 29) In 1320 William Cauntlow granted Middle Claydon Manor to his brother Nicholas, (fn. 30) who soon afterwards succeeded him in Ellesborough. Middle Claydon then descended with Ellesborough in the Cauntlows (fn. 31) and Zouches to William la Zouche, a minor at his father's death in 1416. (fn. 32) In 1431 he and his wife Alice conveyed Middle Claydon to John Brockley, William Edy and other feoffees, (fn. 33) and they in 1434 bought up outstanding interests in it (fn. 34) arising out of previous feoffments. (fn. 35) In 1460 William Edy was sole owner. (fn. 36) Sir Ralph Verney advanced him money on the security of Middle Claydon, (fn. 37) and his son and heir John, afterwards Sir John Verney, died seised in 1505. (fn. 38) In 1514 Sir Ralph Verney obtained livery of this manor as his father's heir, (fn. 39) and died in 1525, in the minority of his son Ralph, (fn. 40) who did homage for Middle Claydon in 1536. (fn. 41) Dying in 1546, (fn. 42) he left Middle Claydon among five sons, so that on the death of the eldest, Sir Edmund Verney, without issue in 1558, the next brother, Edmund (afterwards knighted, and, to prevent confusion, often called junior), had the largest interest. (fn. 43) He died scised of the whole manor in 1600. (fn. 44) It had been settled by Act of Parliament, in 1597, (fn. 45) on his widow Mary until their son Edmund had attained his majority. (fn. 46) In 1620 he purchased from Martin Lister the remainder of a lease formerly made to Roger Gifford, (fn. 47) and was the first of the Verneys to reside at Middle Claydon. He was knight marshal and standard bearer to Charles I and was killed at Edgehill in 1642. (fn. 48) His son and successor Sir Ralph Verney, kt., at first sympathized with the Parliament, (fn. 49) but refused to take the Covenant in 1643, and, obtaining a licence of protection for his estates, went into voluntary exile. (fn. 50) His property was, however, sequestered by Parliament in 1644, (fn. 51) but the sequestration was removed in 1647. (fn. 52) Sir Ralph Verney returned to England before 1653, (fn. 53) was imprisoned for some months in 1655, (fn. 54) and created a baronet in 1661. (fn. 55) He died in 1696, (fn. 56) and his son and successor Sir John Verney, who authorized a settlement of Middle Claydon made shortly before his father's death, (fn. 57) became Viscount Fermanagh in 1703. (fn. 58) His son Ralph, the second viscount, was given the higher title of Earl Verney in 1743. (fn. 59) In 1752 he was succeeded by his second son and heir Ralph, second Earl Verney, who was buried at Middle Claydon in 1791. (fn. 60) His niece the Hon. Mary Verney succeeded to the family estates and was raised to the peerage as Baroness Fermanagh. (fn. 61) She, the last of the Buckinghamshire Verneys, died unmarried in 1810 and was buried at Middle Claydon. (fn. 62) She bequeathed all her estates to her maternal half-sister Catherine, directing her and her husband, the Rev. Robert Wright, to take the name and bear the arms of Verney. (fn. 63) He died in 1820 and she in 1827. (fn. 64) Middle Claydon then passed to her cousin Captain Sir Harry Calvert, bart., who soon afterwards by royal licence took the name and arms of Verney. (fn. 65) Middle Claydon has since descended in his family, and his grandson (fn. 66) Sir Harry Calvert Williams Verney, bart., is the present owner.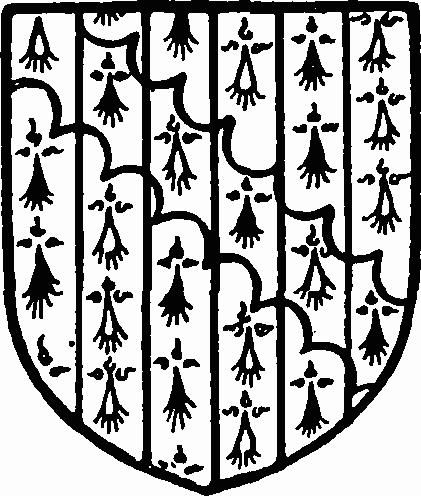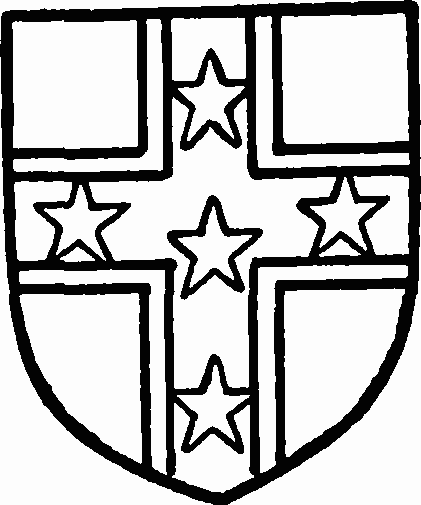 In 1517 Roger Gifford or Giffard was lessee of Middle Claydon Manor, apparently from 1495. (fn. 67) He was buried at Middle Claydon in 1542, (fn. 68) leaving the premier right in the lease, which had been renewed for about 100 years, in 1535, to his second son George. (fn. 69) He acquired his brothers' rights in the lease in 1545, (fn. 70) and died in 1557. (fn. 71) His daughter Lettice (fn. 72) married Urian Verney, (fn. 73) who presented to Middle Claydon Church in 1571, apparently in right of this lease. (fn. 74) In 1620 the leasehold rights were vested in Martin Lister, who surrendered them in that year to Edmund Verney, afterwards knight marshal.
The right of view of frankpledge appertained to Middle Claydon Manor in the 17th century. (fn. 75) Middle Claydon Wood was granted to King John by Ralph de Gresley in exchange for Willey Wood in Nottinghamshire, but the Crown failed to perform its part of the bargain. (fn. 76) In 1336 Middle Claydon Wood was restored to his descendant Nicholas Cauntlow, after frequent applications to Parliament. (fn. 77) A windmill on the manor is mentioned in 1308. (fn. 78)
Church
The church of ALL SAINTS has a chancel measuring internally 29 ft. by 14 ft. 6 in., a nave 34 ft. by 23 ft. 6 in. and a west tower 10 ft. 6 in. by 9 ft.; the vestry and south porch are modern additions.
The nave dates from the beginning of the 14th century and the west tower from the end of the 15th. The date of the chancel is fixed by an inscription over the north door, 'Rogerus Giffard et Maria uxor ejus hanc cancellam fieri fecerunt anno dñi 1519.' It is an interesting piece of work, of very good masonry, but shows a dryness of detail characteristic of the last phase of English Gothic. The east window is fourcentred and has five lights under a traceried head, and there are two three-light windows in each side wall with uncusped lights, the south-east window being carried down to serve as sedilia, while under the southwest window is an arched recess with panelled soffit, originally the canopy of a tomb, but now pierced with a modern doorway. The chancel is full of monuments of Giffards and Verneys, but has no old fittings; there is, however, a 17th-century communion table in the vestry. The chancel arch is of the date of the nave, and in it stands a screen probably coeval with the rebuilding of the chancel; it has a wide four-centred doorway and four narrower traceried bays on either side, with a moulded cornice, a good deal repaired, and capped with a modern embattled moulding.
The nave has two windows in the north wall of about 1300, of two pointed uncusped lights with a pierced spandrel, and in the south wall are a like pair, but almost entirely modern. West of each pair are doorways, that on the north of about 1350, that on the south of about 1300. In the north wall west of the doorway are two more windows, entirely modern. In the sill of the south east window is a piscina, but all other fittings are new except the Jacobean hexagonal pulpit of oak, a good specimen with 'perspective' arches on each panel, and a moulded cornice; the base is modern.
The tower is of three stages, with a north-east staircase and a west doorway, which has in one of its external spandrels the words 'Ihe merci' cut to read backwards, probably by an illiterate mason. Over the doorway is a three-light window, and in the belfry stage are uncusped two-light windows under square heads. The tower arch springs from halfoctagonal responds, with moulded capitals and bases.
The church contains a very fine series of monuments, the earliest being a brass in the chancel to Isabella Giffard, 1523, with figure and inscription, and the next a figure of a priest, Alexander Anne, 1526. A third brass is to Roger Giffard, 1542, the builder of the chancel, and his wife Mary [Nansicles], with their thirteen sons and seven daughters, and has the arms of Giffard: three lions passant, impaling a cheveron between three lapwings with three stars on the cheveron. The brass is palimpsest on one to Walter Bellingham, 1487, Ireland King of Arms. The most interesting monument in the church is an alter-tomb in the chancel with the alabaster effigy of Margaret Giffard, 1539, a beautiful piece of late Gothic and Italian Renaissance detail. The effigy is of alabaster, and in general design follows the fashion of English effigies of the time, but with a freedom and mastery of detail which give evidence of the new influence. The tomb itself has shields of the Gothic type, but Italian baluster shafts at the angles, and the marginal inscription is in capital letters of mixed Gothic and Italian character. The heraldry gives the arms of Giffard and of Bradfield: three fleurs de lis on a bend quartered with quarterly a border ermine. On the north wall of the chancel is an uninscribed monument with the Giffard arms, of fine Italian detail and about contemporary with Margaret Giffard's monument. There are a number of monuments of the Verneys, who succeeded the Giffards, the earliest being that of Urian and Lettice Verney (d. 1608). Others are Col. Henry Verney (d. 1671), Sir Edmund Verney (d. 1642), Sir Ralph Verney (d. 1696), John Verney (d. 1694) and Mary Verney (d. 1694).
There is a ring of three bells: the treble, 1674, and second, 1664, are probably by Richard Chandler; the tenor bears no date or inscription. There is also a saunce bell, which is blank.
The plate includes a standing paten of 1663, and a paten of 1667.
The registers begin in 1630.
Advowson
The advowson of the rectory of Middle Claydon has always descended with the manor (fn. 79) (q.v.).
William Cauntlow in 1306 gave the rectors of Middle Claydon a rent-charge of 13s. 4d. yearly on land in the parish for the maintenance of two waxlights, weighing 12 lb. each, to burn daily at the elevation of the Host. (fn. 80) A grant of 2s. from this yearly rent was made to Christopher Denton and Bernard Gilpin in 1573 (fn. 81) and of 9 acres of pasture called the 'Torch-land,' worth 3s. 4d. yearly, to John Walton and John Cresset in 1586. (fn. 82)
Charities
The charities founded by Sir Ralph Verney by deeds, dated respectively 16 December 1691 and 24 May 1694, consist of six almshouses in Middle Claydon, a rentcharge of £15 12s. issuing out of an estate now belonging to Sir Harry Verney, bart., 19 a. 2 r., known as Poor's Piece, and a house and 4 a. 2 r. situate in Steeple Claydon, let at £48 a year, and £47 19s. 10d. India 3 per cent. stock with the official trustees, arising from the sale of timber, producing £1 8s. 8d. yearly.
The charities are administered under the provisions of schemes of the Charity Commissioners, dated respectively 10 August 1883 and 29 October 1909, whereby the net income is applied in payment of stipends to the almspeople. In 1912 the sum of £45 10s. was so applied.
The charities of Elizabeth Verney, endowed with £858 10s. 2d. consols, producing £21 9s. yearly, and that of Mary Verney Baroness Fermanagh, endowed with a rent-charge of £12 issuing out of lands in Steeple Claydon, are under a scheme of the Charity Commissioners, dated 16 August 1883, applicable in apprenticing children to a trade or profession, or in exhibitions at any place of higher education.
The sum of stock is held by the official trustees, who also hold £65 1s. 2d. India 3 per cent. stock, arising from accumulations, producing £1 19s. yearly.
The Cottage Hospital Fund, arising under the will of Mrs. Emily Caroline Freemantle, proved at London 20 September 1877, consists of the following sums of stock held by the official trustee, namely:—
£1,012 5s. 10d. consols, £137 7s. 8d. India 3 per cents. and £526 15s. 6d. India 3 per cents. (constituting a building fund), producing together in annual dividends £45 4s. 4d. yearly.
By the will of the Very Rev. William Robert Freemantle, dated in 1892, it was directed that the income of the trust should be applied towards the maintenance of any cottage hospital existing in any of the three parishes of Middle Claydon, East Claydon and Steeple Claydon. In 1912 the income was paid to the Claydon District Nursing Association.