Pages 54-56
A History of the County of Buckingham: Volume 4. Originally published by Victoria County History, London, 1927.
This free content was digitised by double rekeying. All rights reserved.
HOGSHAW
Hocsaga (xi cent.); Hogseagh (xii cent.); Horkeshawe (xiii cent.); Hoggeshagh, Hogshawe (xiv cent.); Folebroc, Fulebroc (xii cent.).
This parish covers nearly 1,322 acres, of which 115 are arable and 1,205 permanent grass. (fn. 1) There are only six scattered farm-houses and a few cottages. The slope of the land varies from 311 ft. above the ordnance datum on the northern border to 600 ft. in the southeast of the parish. The soil is clay and sand, the subsoil clay, and the chief crops are wheat, barley and beans. The church of St. John Baptist (fn. 2) no longer exists, but human remains have been found near its reputed site in the west of the parish. (fn. 3) To the northeast is Upper Hogshaw Farm with a moat close by. (fn. 4) The farm was called Hill House in the middle of the 19th century, and in it the manorial courts were formerly held. (fn. 5) Fulbrook Farm, once the manor-house of Fulbrook Huett, (fn. 6) is in the east of the parish on a moated site. The house, originally of late 16thcentury date, is stone built with an ashlar-faced 17thcentury wing and later additions. An original fourlight stone-mullioned window remains on the south, and the brick chimney stack of the 16th-century house is also preserved.
Manors
Before the Conquest HOGSHAW MANOR was held by Alwin, one of King Edward's thegns, (fn. 7) and in 1086 by William Peverel. (fn. 8) In the middle 13th century the overlordship appertained to the honour of Peverel, (fn. 9) which was afterwards vested in the Crown. (fn. 10)
William son of William Peverel (fn. 11) in the time of Henry II gave Hogshaw Manor to the Knights Hospitallers as part of the original endowment of their commandery of Hogshaw. (fn. 12) They retained this manor, which included 2 virgates of land in Fulbrook, (fn. 13) until the Dissolution. (fn. 14) In 1543 Hogshaw Manor was granted in fee to Dame Maud Lane, widow of Sir Ralph Lane, who in 1512 acquired a lease from the Knights Hospitallers for ninety years, (fn. 15) and died in 1540. (fn. 16) His widow died in 1558, leaving Hogshaw Manor to her younger sons Ralph and William Lane. (fn. 17) In 1573 their elder brother, Sir Robert Lane, (fn. 18) with his wife Mary and their son William, alienated it, (fn. 19) with the exception of certain pastures (see below), to Thomas Pigott the younger, of Doddershall, with warranty against all claimants through Maud Lane. (fn. 20) Litigation ensued, (fn. 21) but in 1603 Pigott settled the manor, (fn. 22) and it subsequently descended with Doddershall in Quainton (q.v.) to Richard Pigott, who was involved in money difficulties in 1624. (fn. 23) He with his son Richard sold Hogshaw Manor about 1626 (fn. 24) to Fulk, Lord Brooke of Beauchamp Court. (fn. 25) Shortly before his death in 1628 he settled it in successive tail-male on his son and successor Robert, on another son William, and on Fulk son of Sir Edward Greville. (fn. 26) Hogshaw Manor descended with the barony (fn. 27) to George, second Earl Brooke and Earl of Warwick, (fn. 28) who in 1786 mortgaged it, (fn. 29) and in 1788 sold it to Mrs. Du Pré. (fn. 30) This estate has since descended with Wooburn (fn. 31) to Mr. William Baring Du Pré, M.P., the present owner.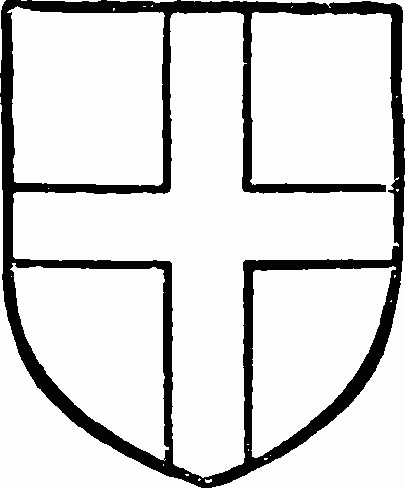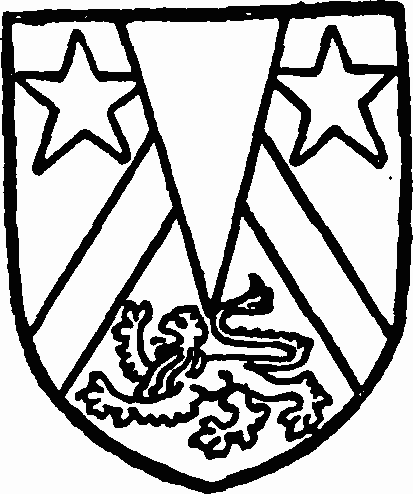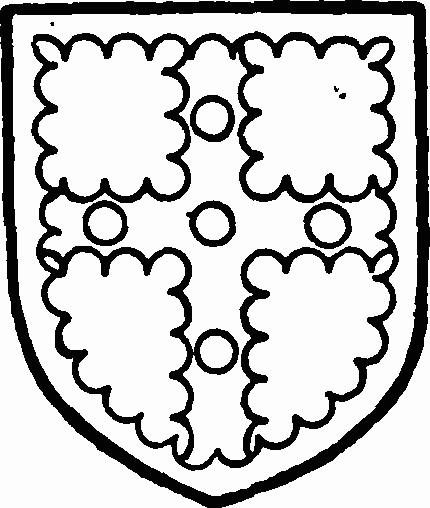 The estate exempted from the sale of Hogshaw Manor in 1573 included certain lands called Newick and Woodfield, with pasturage for 320 sheep in Copsley Hills. It was sold in 1576 and 1577 by Sir Robert and William Lane to Paul Wentworth and his wife Ellen. (fn. 32) She was living at his death in 1594, but their son Paul (fn. 33) made a settlement of the estate in 1616. (fn. 34) In 1626 Richard Pigott the younger and Alban Pigott with Thomas Wentworth the younger sold it to Fulk, Lord Brooke, (fn. 35) and it was included in the sale to Mrs. Du Préin 1788.
The Knights Hospitallers had view of frankpledge. (fn. 36) In 1338 there were a windmill and a dovehouse in the manor. (fn. 37) Fishing rights appertained to the manor. (fn. 38)
Fulbrook, which formed one vill with Hogshaw in the early 14th century, (fn. 39) is not named in the Survey of 1086. Seven virgates of land here, (fn. 40) afterwards FULBROOK alias FULBROOK HUETT MANOR, were held in chief in the 14th century of the honour of Wallingford by the service of a quarter of a knight's fee. (fn. 41) In 1549 the tenure was unknown to the jury, (fn. 42) and in 1618 the overlordship rights were vested in the Crown. (fn. 43)
A mesne overlordship in this manor as a member of Cublington appertained to the Earl of Gloucester and is last mentioned in 1346. (fn. 44)
In the middle 13th century Fulbrook Manor was held by Geoffrey Lucy, (fn. 45) and descended in his family with Cublington (q.v.) until the end of the 14th century, (fn. 46) when it appears to have passed in marriage with Katherine, sister of Sir Geoffrey and aunt of Sir Reginald Lucy, to Robert Bolour. (fn. 47) In 1430 their son Thomas released all right in Fulbrook Manor to John Burbache and his wife Thomasine, (fn. 48) who in 1424 had granted it during Thomasine's life to Edmund Rede and Richard Sturgeon. (fn. 49) Probably before the end of the century, when he was farming Fulbrook Eynsham (q.v.), this manor had been acquired by Roger Gifford, lessee of Middle Claydon, who made some settlement respecting it in 1522. (fn. 50) On his death in 1542 (see Middle Claydon) the estate passed under a settlement to his son George, (fn. 51) afterwards Sir George Gifford, and in 1557 to the latter's widow Philippa. (fn. 52) In 1584 their son Thomas (fn. 53) with George Gifford conveyed this manor, under the name of Fulbrook Huetts (distinguishing it from Fulbrook Eynsham until the early 19th century (fn. 54) ), to George, afterwards Sir George Throckmorton. (fn. 55) He died seised in 1612, (fn. 56) and was buried at Hogshaw. (fn. 57) The manor passed by a settlement of 1606 to his widow Jane for her life. (fn. 58) In 1616 their son Sir George Throckmorton, kt., with his wife Jane and his brother Henry, sold it to Sir Ralph Winwood, with remainder to himself six months after the death of his mother. (fn. 59) It had reverted to him before 1636, at which date he appears to have sold it to Richard Winwood, (fn. 60) who three years earlier had acquired interests in the manor from Michael and Jane Constable. (fn. 61) It has since descended with Quainton (q.v.), forming with Fulbrook Eynsham the Fulbrook estate, (fn. 62) now owned by George Godolphin Osborne, tenth Duke of Leeds.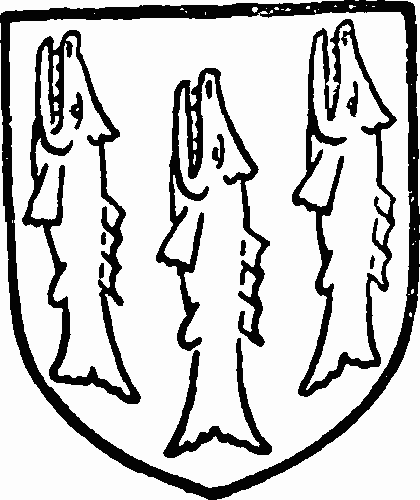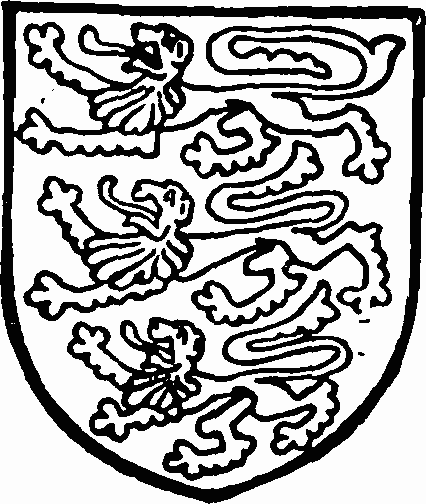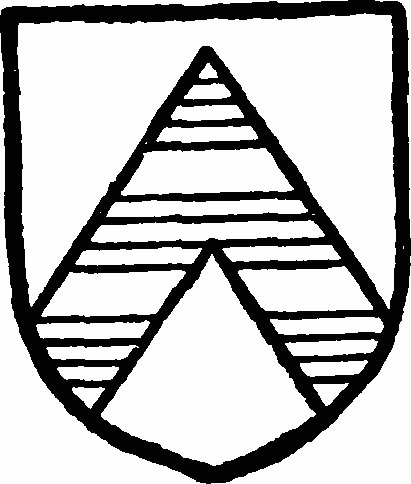 Free warren in Fulbrook was granted to Geoffrey Lucy and his heirs in 1332. (fn. 63)
Wigan of Wallingford in the middle 12th century granted 2 hides of land in Fulbrook in free alms to Eynsham Abbey, Oxfordshire, with North Marston Church (q.v.). The abbey retained its estate in Fulbrook, known as FULBROOK or FULBROOK EYNSHAM MANOR, until the Dissolution. (fn. 64) This property was granted in 1539 (fn. 65) to Sir George Darcy, and by arrangement with him in 1543 to Sir Edward North. (fn. 66) He immediately alienated it to George Gifford, (fn. 67) owner of Fulbrook Huett (q.v.). The reversion of the manor of Fulbrook Eynsham (probably in reference to some lease) was acquired from Francis Power and others in 1573 by Thomas Gifford and his wife Margaret, and settlements were made in 1578. (fn. 68) In 1602 Thomas Gifford and Francis Power conveyed it to George Throckmorton. (fn. 69) This estate has since descended with Fulbrook Huett (q.v.).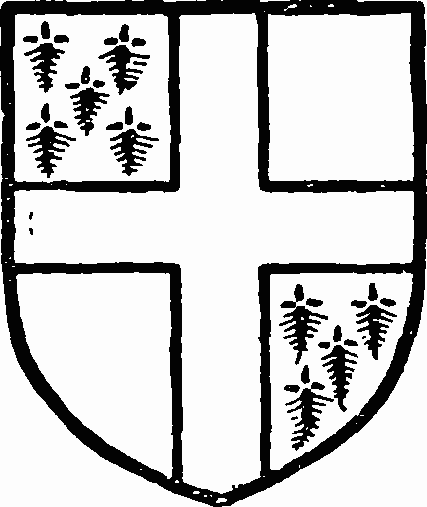 During the time the manor was held by Eynsham Abbey it was frequently leased, (fn. 70) the last tenant being Roger Gifford. (fn. 71)
Richard Tochwick, the abbey's bailiff, claimed in 1286 to have view of frankpledge, but admitted that there were only three or four tenants on the manor and that he had no means of punishing criminals. (fn. 72)
Church
The church of ST. JOHN BAPTIST has long since been destroyed, and its site is only approximately known, the foundations having been dug up in the 18th century for road material. (fn. 73) Some 15th-century stones on Hogshaw Farm, partly built into a modern cow-house, appear to be relics of the church. In the last century the font was used at Fulbrook Farm as a cistern, and afterwards as a garden flower-vase. (fn. 74) The church is said to have been injured during the Commonwealth, but was still used for divine service in 1650. (fn. 75) It was in ruins at the end of the 17th century, when the parish was consolidated with that of East Claydon. (fn. 76) The last interment at Hogshaw took place in 1683. (fn. 77) The church was part of the original endowment of the commandery of Hogshaw, (fn. 78) and was appropriated by the Knights Hospitallers, (fn. 79) one of their order serving as chaplain there in the middle 14th century. (fn. 80) The descent of the advowson (fn. 81) and rectory followed that of Hogshaw Manor (q.v.), and the rectory and all tithes were included in the sale of 1788.
There do not appear to be any endowed charities subsisting in this parish.