Pages 9-14
A History of the County of Buckingham: Volume 4. Originally published by Victoria County History, London, 1927.
This free content was digitised by double rekeying. All rights reserved.
BOARSTALL
Burchestala, Burcestala, Burcstal, Burchestal, Burkestall, Borkestaw (xii cent.); Borgstall, Burstale, Borestall, Borstall (xiii cent.); Boarstall (xvi cent.).
Boarstall contains 3,078 acres, of which 6 are water, on a soil of gravel and stiff blue clay and subsoil of Corallian and Oxford Clay. There are 330 acres of arable land where wheat, barley and beans are the chief crops, 2,202 of permanent grass, and 186 of woods and plantations. (fn. 1) The land rises from about 200 ft. above the ordnance datum in the north and west to about 330 ft. at the village in the centre, and reaches 600 ft. on the east boundary.
From the 11th to the 17th century Boarstall was included in the royal forest of Bernwood. (fn. 2) A 15thcentury map of the site of the manor (fn. 3) shows woodland except in the south-east, where lay the arable land known as le Derehyde, or la Derhyde(Deerhyde), (fn. 4) a name which survived until 1611, (fn. 5) though it was partially superseded in 1444 by La Vente, (fn. 6) and in 1602 by Hillwood. (fn. 7) All three have vanished from modern maps, which still mark the Panshill farms, situated on some part of Pauncehall, Paunsale, or Pawncell, at one time the king's demesne wood. (fn. 8) South-east of these farms are Oriel Wood, representing the 8 acres of 'woode ground' owned by Oriel College in 1586, (fn. 9) and Old and New Arngrove Farms, once part of the Arnegrave field which lay between Panshill and the ancient village. (fn. 10) Before 1577 a large common called Stonehurst, together with 100 acres in 'the Quarters' which fell within the boundaries of this parish, had been inclosed by the lord of the manor. (fn. 11) The inhabitants petitioned the queen for the restoration of their rights, (fn. 12) but, apparently, without success, as more inclosures were made within the next few years. (fn. 13) The 'New Park,' which still gives its name to a farm in Boarstall, seems to have been an earlier inclosure, (fn. 14) while a pasture called Lachemede had been inclosed before 1437. (fn. 15)
The parish is crossed by the main road from Bicester to Thame. A branch road leads south-west into the little village to the turreted gate-house called Boarstall House, which is all that is left of the fortified mansion and tower of the ancient lords of the manor. This is a rectangular stone building of three stories with hexagonal corner turrets dating from the 14th century; it was probably built when a licence to crenellate or fortify his house was granted to John Handlo in 1312, (fn. 16) and is a charming and well-preserved example of its period, though some alterations were made and new windows were inserted in the 16th and 17th centuries. The site of the mansion is surrounded by a moat, originally crossed at the gate-house by a drawbridge, but this was replaced in 1735 by the present stone structure. The gateway itself, which was protected by a portcullis, the grooves for which can be seen on the inside, has a wide segmental arch, and is inclosed by a 17th-century porch-like projection formed by two flanking buttresses surmounted by a connecting round arch; the central passage into which it opens has a room on either side and a similar gateway at the other end. The entrance faces north-east, and the flanking turrets on this side, which have small chambers on all floors, are pierced by original cross loopholes, some of which are blocked, larger windows having been inserted in the 16th century. On the other side the turrets have small loop lights and contain newel stairs; the uppermost light of the south turret has a trefoiled head, and in the upper stage of the west turret are a clock and louvred openings for the bell. All the turrets have embattled parapets and original gargoyles. The porch on the entrance front supports a mullioned bay window, and the wall between the turrets is surmounted by a 17th-century cornice and balustraded parapet. The other front has an original plain parapet, and near the centre are two 17th-century stone chimneys, while 16th-century windows have been inserted on all floors of this front and on the lower floors of the entrance front. Both end walls have in the center an oriel window, which rises from moulded corbelling and is surmounted by a balustraded parapet.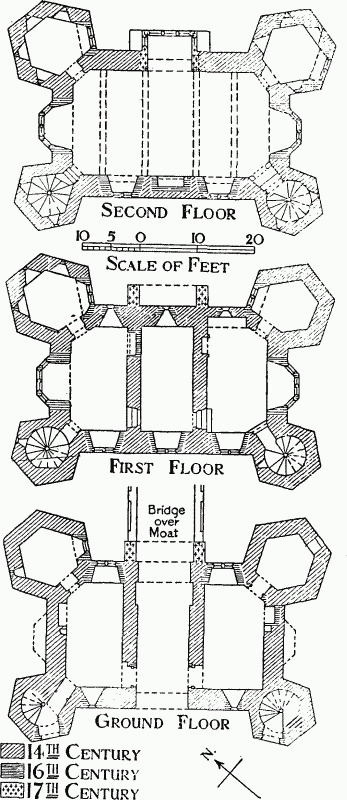 The north-west room on the ground floor has an old wide fireplace, and in the opposite room is a moulded stone fireplace of the 16th century. The first floor is divided into three rooms, and retains some original pointed doorways with old battened doors; the second floor, which forms one large apartment, has an old low-pitched ceiling with heavy beams, original doorways to all the turrets, and a fine 16th-century moulded fireplace. The bay window over the entrance archway contains a considerable amount of 17th-century heraldic glass, including shields of Aubrey quartering Mansel, Basset and South, with the motto 'Solem fero'; Aubrey impaling Lewis, dated 1692; and Ap Gwyllym; in the east turret window are two shields, one being Basset quartering de la Bere. The bell in the west turret is inscribed 'Richard Keene made me 1661.' There is a stone underground passage to the south-west of the gate-house which probably led to the moat from the mansion cellars, while on the south a 17thcentury brick wall with a moulded stone doorway separates the grounds from the churchyard.
In 1644 Boarstall House gave much trouble to the Parliamentarian generals as a Royalist stronghold, (fn. 17) Sir William Waller leaving it unattempted, after a futile summons to surrender, (fn. 18) whilst Fairfax, to whom the Commissioners had written, 'We desire that you would not amuse yourself about Boarstall House,' was 'beaten from thence with considerable loss' the next year. (fn. 19) A little beyond stands the church of St. James with the remains of a fine old stone cross in its churchyard. (fn. 20)
Tower Farm is a 16th-century building retaining much original work, and among the other buildings in the parish, dating from the 16th and 17th centuries, may be mentioned Upper Panshill Farm, Old Arngrove Farm, and Pasture Farm.
A few place-names among many, some of them occurring from the 13th to the 17th century, but now unknown, are Frith, Quechenwell, Geyreswode, Bardolfes, Wolvesdeham, Wolvenhurst, Coppidthorne, Yakyndonesfurlong, Wulfendene, Guildenheirdene, and le Ridg. (fn. 21)
Manor
Domesday Book does not mention BOARSTALL, which was a member of the royal manor of Brill until 1213, (fn. 22) and possibly for a century after. (fn. 23) The nucleus of the manor was a hide of land called the Derhyde, always associated with the serjeanty of Bernwood Forest (fn. 24); it was held of the Crown in chief with the forest bailiwick for a rent of 50s. (fn. 25) Manorial rights seem always to have belonged to this fee, which, described in 1347 as consisting of the site of the manor and about 135 acres of land and the bailiwick, (fn. 26) was for nearly a hundred years afterwards regarded as the main part of the manor. (fn. 27) Another part of Boarstall held of Brill Manor from 1289 to 1527 (fn. 28) may perhaps be identified with certain lands granted by the Empress Maud from her demesne here before 1158. (fn. 29) In 1347 this consisted of 2 hides, which apparently with later additions were described in 1489 as the actual manor. (fn. 30) Before the middle of the 14th century another hide, which seems to have been included in Oakley Manor in 1302, (fn. 31) had been taken into the manor of Boarstall, and in 1346 bore its name. (fn. 32) From 1563 until 1634 the manor of Boarstall was merely said to be held of the Crown, no distinction of its component parts being made. (fn. 33)
According to tradition the Derhyde and the custody of Bernwood Forest were granted by Edward the Confessor to Niel, the ancestor of the lords of Boarstall, in reward for slaying a formidable boar, the supposed evidence of the grant being the horn preserved by his heirs. (fn. 34) This story is partially corroborated by the confirmation in 1266 by Henry III to the heir of the Fitz Niels of the bailiwick and Derhyde, the former being described as held by his ancestors from the Conquest. (fn. 35) It seems that Niel's heirs were dispossessed by the Lisures until Fulk de Lisures and his son William after him restored to William Fitz Niel the land and office which had been his father's. (fn. 36) This was perhaps the William Fitz Niel who in 1167 made a payment for this township. (fn. 37) He or another of the same name was tenant in chief of the Derhyde between 1210 and 1212. (fn. 38) John Fitz Niel, William's son, (fn. 39) was keeper of Bernwood Forest in 1255 (fn. 40) and 1264, (fn. 41) and received a formal grant of its bailiwick with the Derhyde in 1266. (fn. 42) His death took place about 1289, (fn. 43) and Boarstall descended to his son and heir John, (fn. 44) who ten years later obtained licence to enfeoff Robert de Harwedon of the lands he held of the Crown with the intention that they should be re-settled on himself with remainder to his son-in-law John, son of Richard Handlo, and his daughter Joan, John's wife. (fn. 45) Before the completion of this settlement John Fitz Niel died, and his lands passed to John Handlo and Joan. (fn. 46) A grant of land in Bernwood Forest was made to John in 1305, (fn. 47) and in 1310 he acquired from John son of Benet le Vilur tenements in Boarstall, some held of Brill Manor, others of the honour of Wallingford. (fn. 48) The licence of 1312 to crenellate his dwelling-house of Boarstall (fn. 49) and the fresh grant of 1315 from the royal forest (fn. 50) were followed by a temporary seizure of John Handlo's manor and peel tower here, which were restored to him by royal command in 1322, (fn. 51) a year marked by violent attacks upon his dwellings and lands. (fn. 52) Richard, John's son and heir by wife Joan, died in his father's lifetime, (fn. 53) and in 1345 John settled the manors she had brought him on trustees for his own use, with remainder to Richard's son Edmund and his wife Alice. (fn. 54) He died the next year, (fn. 55) and Boarstall was shortly afterwards seized by the king's officers on the pretext of his grandson's minority, the settlement of 1345 being declared invalid on the ground that John had enjoyed no independent rights in the property. (fn. 56) On the petition made in the interest of the heir, then about seven, (fn. 57) an order was issued after inquiry (fn. 58) for the restitution of certain parts, (fn. 59) but the 2 bovates or Derhyde, and the bailiwick of Bernwood Forest always associated with them, seem to have been retained by the Crown until Edmund's death in 1355. (fn. 60) His lands came to his sisters and heirs, Elizabeth wife of Edmund de la Pole and Margaret wife of Gilbert Chastellyn, (fn. 61) Margaret and her second husband John Appleby receiving Boarstall in 1362. (fn. 62) Four years later, by a fresh partition, this manor was assigned to Elizabeth and her husband Edmund de la Pole. (fn. 63) They had two daughters, one of whom, Elizabeth, with her husband Ingelram Bruyn, in 1394 conveyed her right to the reversion of a moiety of Boarstall Manor to her sister Katherine, wife of Robert James. (fn. 64) Four years before Robert and Katherine had obtained licence to settle their share in the reversion for the use of themselves and their heirs. (fn. 65) Elizabeth died before her father, who enjoyed a life interest in this manor until 1419, when he was succeeded by Robert and Katherine James. (fn. 66) Katherine was doubtless dead in 1428, when Robert settled her inheritance on himself, with remainder to their daughter Christine and her husband Edmund Rede. (fn. 67) He died in 1432, and Christine, then widowed, held Boarstall (fn. 68) until her death three years later, with the exception of onesixth, which she granted to her stepmother Maud in exchange for other dower lands. (fn. 69) Edmund son and heir of Edmund Rede and Christine enjoyed his mother's share of the manor from 1435, (fn. 70) and inherited the rest when Maud died in 1437. (fn. 71) At his death in 1489 his possessions, largely increased by various purchases, (fn. 72) descended to his grandson William, son of his late son William Rede, (fn. 73) Katherine his widow holding some lands in Boarstall in dower until 1498. (fn. 74) William Rede settled the manor of Boarstall on himself and his heirs in 1511, (fn. 75) and in or before 1527 it passed to his son Leonard, (fn. 76) lord in 1547, when he conveyed the remainder, after the death of himself and his wife Anne, to his daughter Katherine and her husband Thomas Dynham. (fn. 77) Thomas and Katherine were in possession in 1552. (fn. 78) At Thomas's death eleven years later Boarstall descended to his son and heir John, (fn. 79) who obtained licence to enter on his father's manors in 1570 (fn. 80) and in 1576 conveyed the Derhyde and bailiwick of Bernwood Forest to Alexander Denton of Hillesden in exchange for an Oxfordshire manor. (fn. 81) Alexander died the next year, after settling this part of the manor of Boarstall on trustees till the majority of his infant son Thomas. (fn. 82) His executors afterwards agreed to restore the Boarstall lands and bailiwick to John Dynham for the rest of Thomas Denton's minority on condition that the fee simple should be conveyed to John Dynham by Thomas when he came of age. (fn. 83) Two suits in Chancery brought by John on the ground of non-fulfilment of this agreement (fn. 84) were followed by the settlement of the Derhyde and bailiwick by Thomas Denton on John Dynham and his son and heir John in 1596. (fn. 85) To the younger John Dynham, who was aged sixteen at his father's death in 1602, (fn. 86) a full grant was made by the king in 1611 of his ancestors' lands in Bernwood Forest with others once held there by religious houses. (fn. 87) The manor of Boarstall was settled by John and his second wife Penelope, daughter of Sir Richard Wenman, (fn. 88) on themselves, with remainder to their eldest daughter Mary and her husband on her marriage in 1632 with Lawrence Banaster. (fn. 89) Two years later Sir John died, leaving besides Mary two younger daughters. (fn. 90) Penelope Lady Dynham was living at Boarstall, then a Royalist Stronghold, (fn. 91) in 1645, when she certified that Stephen Soame, her daughter Mary's second husband, had been with her there at a time when he was reported to be in arms against the Parliament. (fn. 92) To Lawrence Banaster, Mary had borne one child Margaret, (fn. 93) who held Boarstall with her husband William Lewis in 1651 (fn. 94) and as his widow in 1661. (fn. 95) Edward her son and heir died without issue in 1672, (fn. 96) and two years later his sister Mary and her husband William Jephson were in possession. (fn. 97) Mary, who was the wife of Sir John Aubrey, bart., in 1693, (fn. 98) had no child by him. (fn. 99) In accordance with the settlement made on her second marriage, Boarstall came on her death in 1717 to her step-son Sir John Aubrey, whose second wife was her daughter Frances Jephson. (fn. 100) Sir John, was holding in 1733, (fn. 101) and was succeeded ten years later by his elder son John, who, dying unmarried in 1767, left his estates to his younger brother, afterwards Sir Thomas Aubrey. (fn. 102) In 1766, however, Richard Aubrey, younger son of Thomas, (fn. 103) seems to have been the lord of Boarstall and Brill. (fn. 104) From his elder brother John, who succeeded his father in 1786, both manors descended Richard's son and heir. (fn. 105) Sir Thomas left no child forty years later to Sir Thomas Digby Aubrey, at his death in 1856, (fn. 106) and his estates descended under his uncle's will to his cousin Elizabeth Sophia, daughter of his uncle Colonel Thomas Aubrey and then wife of Charles Spencer Ricketts. (fn. 107) Mrs. Ricketts, who was married to the Rev. George Chetwode in 1868, (fn. 108) was succeeded in 1874 by her son Charles Aubrey Ricketts, known as Charles Aubrey Aubrey. (fn. 109) He died in 1901, and his lands passed under the same will to Sir Henry Fletcher, grandson of Sir Henry Fletcher of Ashley Park, who was great-grandson through the female line of the Sir John Aubrey who died in 1743. (fn. 110) Sir Henry, who assumed the name of Aubery-Fletcher in 1903, (fn. 111) was succeeded in 1911 by his brother Sir Lancelot Aubrey-Fletcher, who transferred the property to his son Mr. Henry L. Aubrey-Fletcher in 1913.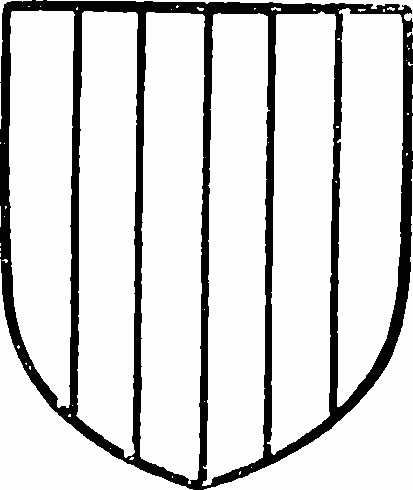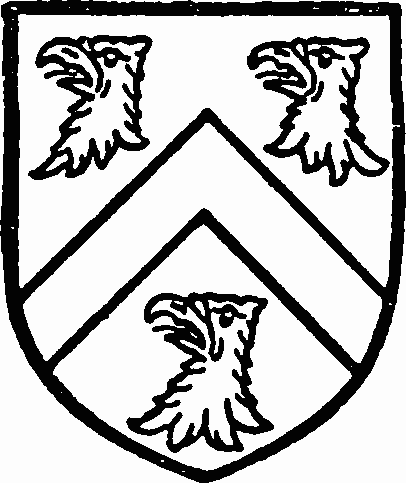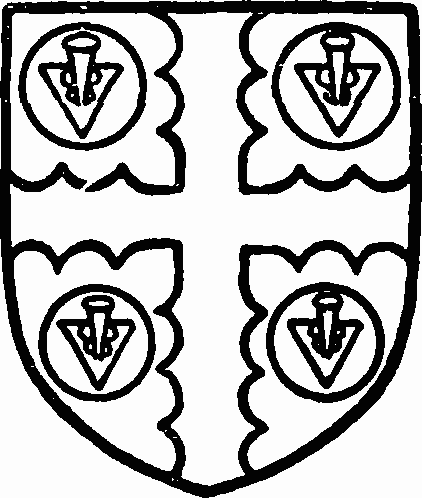 From the 11th to the 13th century a considerable part of Boarstall remained in the Crown. The Empress Maud, who held this land in demesne, granted it before 1158 to her clerk, Adam de Ely, (fn. 112) tenant until 1166. (fn. 113) It was in the hands of William de Rochelle from 1167 to 1179, (fn. 114) and leased to Walter Bustard in 1200. (fn. 115) Before 1213 Thomas de Fekenham, son and heir of Thomas de Hereford, Adam de Ely's heir, recovered from Walter his inheritance in Boarstall, (fn. 116) which was again in the Crown in the next regin. (fn. 117) The greater part, however, seems to have been acquired before 1289 by John Fitz Niel, (fn. 118) whose heir, John Handlo, in 1310 added to it a little land formerly held of the Crown through a mesne lord, William Belet. (fn. 119) As late as 1316, however, Boarstall was classed with Brill amongst the 'burghs' of the king, (fn. 120) possibly on account of the large part which fell within the bounds of the royal forest of Bernwood. Grants from this were made to John Handlo in 1305 and 1315 (fn. 121) and later and descended with the manor, but many hundred acres remained in the Crown at the close of the 16th century. (fn. 122)
Assize of bread and ale belonged to the manor of Boarstall in 1275. (fn. 123) In 1286 its lord was called upon to make good his claim to view of frankpledge which his ancestors had held in the Derhyde from time immemorial, (fn. 124) and his heirs still held in 1527. (fn. 125) There was a capital messuage here in 1289, (fn. 126) probably the dwelling-house which John Handlo afterwards obtained licence to crenellate, (fn. 127) and the 'peel and manor' of 1322. (fn. 128) The site alone was mentioned in 1347. (fn. 129) Two centuries later there was a dwelling called the Hall End or Master Rede's lodging, (fn. 130) presumably the lodge in the 'New Park' of 1597, (fn. 131) and the capital messuage of 1602 and 1634, (fn. 132) which has its place in history. (fn. 133)
From the reign of Henry II until 1275 the abbey of Godstow reckoned among its possessions Lachemede, (fn. 134) which two centuries later as 65 acres of pasture was held by the lord of Boarstall Manor of the king. (fn. 135) The abbey also enjoyed half the wood called Hildesdene by gift of King John, (fn. 136) confirmed by Henry III, (fn. 137) until 1314, when Maud of Upton, then abbess, granted it to John Handlo. (fn. 138) The other moiety belonged in 1275 to Oseney Abbey, (fn. 139) as at one time did the common called Stonehurst, which came after the Dissolution from the Crown to Lord Williams of Thame, then to Lord Norreys and finally to John Dynham. (fn. 140)
Church
The church of ST. JAMES is a small stone building consisting of chancel and nave with a bellcote at the junction containing one small bell. It was rebuilt in the Perpendicular style on the old foundations in 1818 by Sir John Aubrey, and contains some fittings re-used from the old church. The building was restored in 1884. The panelled pulpit and sounding-board are of the late 17th century. At the east end of the nave is some 17th-century panelling, and in a vestry at the west end is a communion table with a carved upper rail dated 1615. On the south side of the chancel is a late 15th-century rectangular tomb with a panelled front having three plain brass shields and a Purbeck marble covering slab with the matrices for two shields and an inscription. There is also a monument to Sir John Aubrey, who died in 1826, besides tablets to other members of the Aubrey family. The churchyard cross has been restored, but the lower part of the shaft and the octagonal base with broached stops date from the 15th century.
The communion plate was stolen in 1812. The present plate includes a silver-gilt cup given to the church in 1824, the date letter of which is illegible, and a stand paten of 1615; the cup is inscribed, 'This cupe and cover wayeth 28 oz. 3 dwt.,' and bears representations in repoussé work of the Annunciation and the Nativity.
The registers begin in 1640.
Advowson
The church of Boarstall, dedicated in honour of St. John the Evangelist in 1391, (fn. 141) and of St. James from 1417 to the present day, (fn. 142) was a chapel of Oakley in the 12th century. (fn. 143) Its descent has been in the main identical with that of Oakley and Brill Churches (q.v.), and it is now held with Brill. In 1449, however, the Prior of St. Frideswide granted the nomination of the perpetual chaplain of Boarstall to Edmund Rede and his heirs, retaining for himself and his successors the admission of their nominees. (fn. 144) It was probably in consequence of this concession that the lords of Boarstall manors claimed some right to the church more than a century later, Leonard Rede in 1547 including the advowson in his sale of the manor to Thomas Dynham, (fn. 145) and Thomas making a settlement of both in 1552. (fn. 146)
Indulgences were offered for the repair of Boarstall chapel in 1391 and for the building of its bell-tower. (fn. 147) In 1417 the right of burial here was conceded, (fn. 148) and chapel and cemetery were consecrated the following year. (fn. 149) The inhabitants of Boarstall, however, were still expected to contribute to the repair of Oakley Church, and the dispute which arose on this matter was not settled until 1430. (fn. 150) In 1450 Edmund Rede granted his perpetual chaplain a messuage called 'Prestys House' with land in the parish. (fn. 151) This Edmund Rede, by his will dated 7 April 1487, left directions for his burial in the chapel of the Holy Trinity on the south of the church. (fn. 152)
Charities
Dame Penelope Dynham, by her will proved 11 December 1672, devised a yearly rent-charge of £8 issuing out of lands in Boarstall. By a scheme of the Charity Commissioners of 6 May 1913 the income of the charity is made applicable in apprenticing poor children to some useful trade or occupation, or in assisting persons under twenty-one years of age upon entering such trade or occupation.
Edward Lewis, by his will proved 26 February 1674, directed a sum of £300 to be laid out in the purchase of a yearly rent for the benefit of the poor. The endowment consists of a rent-charge of £12 issuing out of lands in Boarstall, which is applied in gifts of money.
The lands out of which the annuities of £8 and £12 are payable now belong to Mr. Henry Lancelot Aubrey-Fletcher.
Charles Aubrey Aubrey, by his will proved 17 March 1902, bequeathed £200 consols, the annual dividends, amounting to £5, to be applied in repairing the Aubrey family monuments in the church and the grave of Sir John Aubrey outside the church. The income, when not required for such purposes, is paid to the account of the school, erected by the testator.
The stock is held by the official trustees, who also hold a sum of £600 consols bequeathed by the same testator, producing £15 a year, for the repairs of the school buildings in this parish and the parish of Chilton.