Pages 247-254
A History of the County of Durham: Volume 3. Originally published by Victoria County History, London, 1928.
This free content was digitised by double rekeying. All rights reserved.
GRINDON
The parish of Grindon contained in 1831 the townships of Grindon and Whitton. Whitton has now been transferred to Stillington, while the township of Embleton from Sedgefield parish was added to Grindon in 1908. The parish contains 4,275 acres; of Grindon, 1,037 acres are in cultivation, 1,927 under grass, while there are 845 acres of woods and plantations. (fn. 1) The chief crops raised are wheat, oats and barley. The slope of the parish is from north-west to south-east. The soil is mixed, on Magnesian Limestone and Keuper Marl.
There is not, and apparently has never been, a village of Grindon. The ruins of the old church of St. Thomas of Canterbury stand on a road which crosses the parish from west to east and becomes a path leading through Wynyard Park to the seat of the Marquess of Londonderry. Wynyard Park, which extends over 325 acres, contains several lakes. The house is a large building of two stories in the classic style, with portico supported by Corinthian columns. Its erection was begun in 1841, following a fire on 19 February of the same year, in which the former house, which had only been begun in 1822 from the designs of Philip Wyatt, and was nearing completion, was destroyed. Surtees, writing about 1823, describes the older house as 'one of the most handsome and convenient mansions in the district,' standing 'without much advantage of prospect.' (fn. 2) The chapel, designed by James Brooks, was built in 1880 and altered and enlarged in 1903–5. The sculpture gallery is 120 ft. long by 80 ft. in width. On the highest ground of the park is an obelisk 127 ft. in height, erected to commemorate the visit of the Duke of Wellington in 1827.
Fulthorpe is a farm south-west of Wynyard Park. Farther in this direction, and about a mile south of Grindon Old Church, is the village of Thorpe Thewles. It stands on very low ground near the Thorpe Beck, on the high road from Durham to Stockton. Twelfth-century place-names in Thorpe Thewles include Hundeflat, Rietofts, Denemuthe, Laitholf, Childrelane, Paddocnol, Standandestan, Lederodes, Superveneland, Crosfurlang, Hecleve, Rerful, Scrogmedene, Blaikeshope. Thorpe Thewles Cross is mentioned in the same period. (fn. 3)
The Vane Arms Inn, in Thorpe Thewles village, is a picturesque two-story brick house with curved gable and red pantiled roof broken by a large chimney. It belongs to the first half of the 18th century and was formerly whitewashed. (fn. 4) It has lately been restored and roughcasted, all the windows being renewed. This is apparently the house which was supposed by Surtees to have been the residence of the Kendal family. (fn. 5)
The modern church of Thorpe Thewles stands at the east end of the village street near the railway. The Stockton and Ferry Hill branch of the London and North Eastern railway runs from south to north through the parish and has a station at Thorpe Thewles, a little to the north of the village.
An advertisement of 1623 describes this district thus: 'These severall mannors and landes of Fulthrop, Winyard and Thorpthules doe lye very comodiously all joyning one to another, fruitfull of soile and pleasant of situation, and so bewtified and adorned with woods and groves as noe landes in that parte of the contrie comparable with them.' (fn. 6) The common fields of Thorpe Thewles were inclosed in the time of Elizabeth, (fn. 7) those of Whitton shortly before 1617. (fn. 8)
A parish hall was built in 1922.
MANORS
The vill of GRINDON has been attached throughout its history to the manor of Fulthorpe. (fn. 9) In March 1336–7 Roger de Fulthorpe was found to have held a third part of the vill in chief at a free rent of 8d. (fn. 10) His grandson Alan possibly may have been the 'Adam Fulford' who about 1384 held the whole vill for a rent of 2s. (fn. 11) In the subsequent inquisitions of the Fulthorpe family the extent of the vill is given as 10 tofts and about 180 acres. (fn. 12)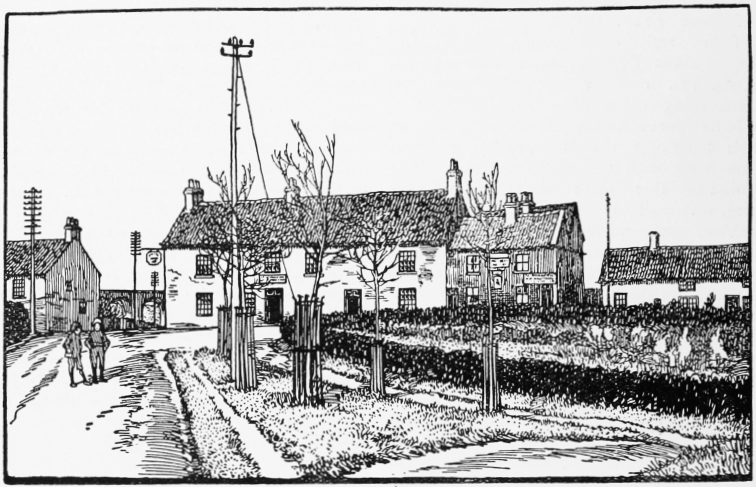 The manor of FULTHORPE was held from the earliest period for which there is evidence by a family of that name. Roger de Fulthorpe and Roger his son are found witnessing charters to Finchale in the early 13th century. (fn. 13) The younger Roger had a son Adam, (fn. 14) probably the Adam son of Roger de Fulthorpe, kt., who was concerned in an agreement about land in Thrislington in 1262. (fn. 15) He was succeeded by Roger, probably his son, (fn. 16) who was dead in March 1336–7. (fn. 17) Roger was then said to be seised of a moiety of the manor of Fulthorpe, held in chief for a twelfth part of a knight's fee. (fn. 18) This was the normal amount of knight's service due from the manor, the whole of which belonged to Roger's descendants. (fn. 19) Roger's son and heir Alan succeeded while still a minor; (fn. 20) he died in or about 1374, leaving a son and heir, another Alan, a minor. (fn. 21) The younger Alan died seised of the whole manor in or about 1407, leaving a son Thomas, aged fourteen. (fn. 22) Thomas had livery in 1409, and in 1415 settled the manor on himself and his wife Margaret daughter of Thomas de Crathorne and their issue. (fn. 23) He died in 1439 (fn. 24) and Margaret only lived until October of the following year. (fn. 25) Their son and heir was Thomas, then a minor, (fn. 26) who left a son Alan. (fn. 27) Alan died in 1485, when his son and heir Christopher was twenty years old. (fn. 28) Christopher settled the manor in February 1514–5 on his son James and Elizabeth Place his wife, for their lives and the life of the survivor. (fn. 29) It subsequently reverted to the heirs of his eldest son John, who died in 1556, leaving daughters and co-heirs Anne and Cecily. (fn. 30) They married respectively Francis and Christopher, brothers of the family of Wandesford of Kirklington. (fn. 31) In 1566 half the manor of Fulthorpe was settled on Christopher Wandesforde and his wife Cecily, with remainder to Francis, Henry and Thomas Wandesforde their sons in tail. (fn. 32) In 1586, however, a partition of the lands of John Fulthorpe was made between Christopher and Francis Wandesforde, husband and son of Cecily, and Anne Nevill, widow of Francis Wandesforde, and her son Christopher. By this agreement Anne received for her share, inter alia, the manor of Fulthorpe and Grindon, which she settled to her own use for life with remainder to her son Sir Christopher Wandesforde. (fn. 33) Christopher's son Sir George sold it in 1596 to Thomas Blakiston of Blakiston, (fn. 34) who in 1617 conveyed it to Arthur and Humphrey Robinson. (fn. 35) Nineteen years later Arthur Robinson, with Henry Robinson, senior, his brother, and Henry, son and heir of Henry Robinson, conveyed it to Alexander Davison, (fn. 36) who acquired the manor of Blakiston at about the same time. Fulthorpe was sequestered in 1644 for the delinquency of Alexander Davison and his son Thomas. (fn. 37) Thomas was in possession of the manor in 1657, (fn. 38) and it appears to have followed subsequently the descent of Blakiston. The present owner is Viscount Boyne.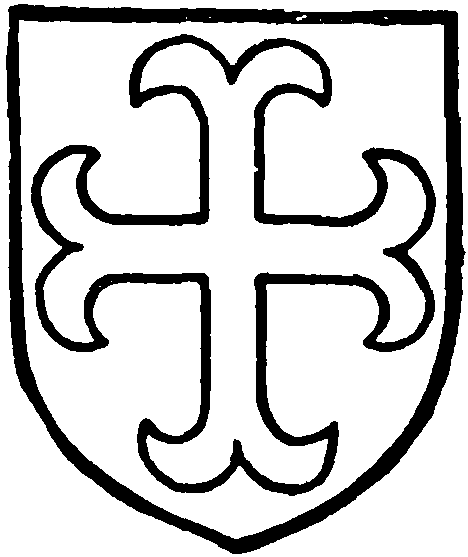 The vill of THORPE THEWLES (Thorp, xii– xiii cent.; Thorpp Thewles, 1265; Thorpe Theules, xiv cent.) belonged in the 12th century to the family of Thorpe. The Geoffrey de Thorpe, who in 1166 held half a knight's fee in the bishopric, (fn. 39) was probably lord of this manor, and was perhaps identical with Geoffrey son of Godfrey de Thorpe, who between 1180 and 1194 granted to his sister Maud 3 oxgangs of land here. (fn. 40) John son of Geoffrey de Thorpe made grants to Finchale Priory in the early years of the 13th century and answered for half a knight's fee in the bishop's feodary of 1249–60. (fn. 41) He had two sons, Geoffrey and William, of whom Geoffrey appears to have been the elder. (fn. 42) Geoffrey confirmed grants to Finchale (fn. 43) and apparently died without issue. His brother William (fn. 44) granted land in Thorpe Thewles to Alan de Thorpe, clerk, who in 1265 granted it to Finchale Priory. (fn. 45) The heir of William was his son Robert de Thorpe, (fn. 46) whose widow Aveline in 1305 held one-third of the manor in dower. (fn. 47) The remaining two-thirds were in the hands of the bishop, presumably by escheat, and the whole manor was claimed as early as 1304 by John son of John de Maidstone as his inheritance from his father. (fn. 48) The bishop's defence was that John was a bastard. (fn. 49) In 1307 the matter was settled by a release to Bishop Bek from John de Maidstone. (fn. 50)
The history of the manor during the first half of the 14th century is very obscure. In 1335 land here was held of Sir Robert Conyers, in 1339 other land was held of Richard de Sayton. (fn. 51) A charter was made to Finchale by John Ward of Thorpe Thewles, (fn. 52) and Ralph Ward of Thorpe Thewles acknowledged a debt to Roger de Fulthorpe in 1346. (fn. 53) The history of the manor becomes clear again with a release of it in 1346 to this Roger de Fulthorpe from Maud widow of Nicholas Gower of Skutterskelfe. (fn. 54) Roger was lord of Tunstall in the parish of Stranton. He rented land in Thorpe Thewles from the Prior of Finchale in 1375–6, (fn. 55) and forfeited the manor in 1388 among his other lands. It was granted in 1389 to his son William, (fn. 56) and followed the descent of Tunstall till 1462, when Thomas Fulthorpe settled it for life on Elizabeth wife of Richard Conyers, and subsequently of Robert Pilkington. (fn. 57) On her death in 1507 (fn. 58) it passed to Philippa wife of Richard Booth, Joan wife of William Constable, daughters of Thomas Fulthorpe, and Ralph Radclyffe son of his daughter Isabel. (fn. 59)
The share of Philippa descended to her son Ralph, (fn. 60) who had two daughters and co-heirs Anne and Joan.
Anne married Thomas Fulthorpe, and Joan married George Smith, by whom she left a daughter and heir Anne wife of John Swinburn of Chopwell. (fn. 61) The Fulthorpes apparently released their claim and John Swinburn came into possession of this third of the manor. He obtained a release, applying in form to the whole manor, from Francis Constable in 1566. (fn. 62) At his attainder in 1570 John Swinburn was in possession of onethird, which accordingly passed to the Crown. (fn. 63) Leases of it were made in succession to John Watson, Roger Rante, John Warde, Thomas Holford and Edward Shelton. (fn. 64) In 1611 it was granted in fee to John Eldred and William Whitmore, (fn. 65) 'fishing grantees,' against whom it was claimed in 1620 by Christopher Fulthorpe as great-grandson and heir of Thomas Fulthorpe and Anne Booth. (fn. 66) The result of the case is not known, but in 1629 (fn. 67) land here and elsewhere was sold by Christopher Fulthorpe and Mary his wife to Sir William Blakiston of Blakiston, in Hurworth, head of a family which for centuries had slowly accumulated a freehold here. In 1339 William Blakiston succeeded to a messuage and an oxgang (fn. 68); in 1424 another William Blakiston had a messuage, 10 acres and 2 roods. (fn. 69) John Blakiston died in January 1586–7 seised of a messuage, a cottage and 60 acres of land here. (fn. 70) They passed under his will to his son William, (fn. 71) who by his marriage with the daughter and co-heir of William Claxton of Wynyard (fn. 72) acquired a small freehold in Thorpe Thewles which had belonged to that family. (fn. 73) The Blakistons may also have acquired the Finchale lands in Thorpe Thewles, which are not otherwise accounted for. (fn. 74) In 1616 Sir Thomas Blakiston sold part of his estate here to John Shaw, who in 1603 had obtained from Andrew Davison and Janet his wife a conveyance of land here and in Carlton and Whitton. (fn. 75) In 1623 his estate consisted of 160 acres and was worth £60 a year. (fn. 76) In 1634 he conveyed all his 'lands called Thorpe Thewles' to Alexander Davison, who two years later was pardoned for acquiring from him 3 messuages 4 tofts and 300 acres. (fn. 77) Land here with a rental of £80 was sequestered among the Davisons' estates in 1645, (fn. 78) and John Davison of Blakiston was among the freeholders in 1684. (fn. 79) Thomas and Musgrave Davison conveyed land here and in Seaton Carew to John Porrett in 1715. (fn. 80) A private act obtained in 1718–19 freed this land from the uses of the marriage settlement of Thomas Davison and in exchange Porrett gave to Davison Thorpe woods and Fulthorpe woods in Grindon, which had been sold to him by Thomas Davison, father of the tenant. (fn. 81) In 1740 and 1741 Thomas Davison and Mary his wife granted a rent of £100 from 'the manor of Thorpe Thewles' to Richard Ireland for a term of years. (fn. 82) By 1776 property in Thorpe Thewles had come into the possession of Tempest of Wynyard, with which estate it came to the Marquess of Londonderry, the principal landowner in 1834. (fn. 83)
The share in the manor held by Joan wife of William Constable passed to her grandson Francis Constable of Caythorpe in Rudston (Yorks.). (fn. 84) He appears to have sold it to a member of the family of Kendal, (fn. 85) probably the William Kendal who was described as of Thorpe Thewles in 1575. (fn. 86) William's grandson John Kendal (fn. 87) was probably the freeholder of that name who took part in the partition of the common fields about 1600 and made a conveyance of lands here to William Watson in 1634. (fn. 88) John's son Anthony was in possession of land here in 1666, (fn. 89) his son William in 1684. (fn. 90) William had a son and heir George, buried at Grindon in 1718, (fn. 91) but the later history of this estate is uncertain. It may have been bought up by the Davison family.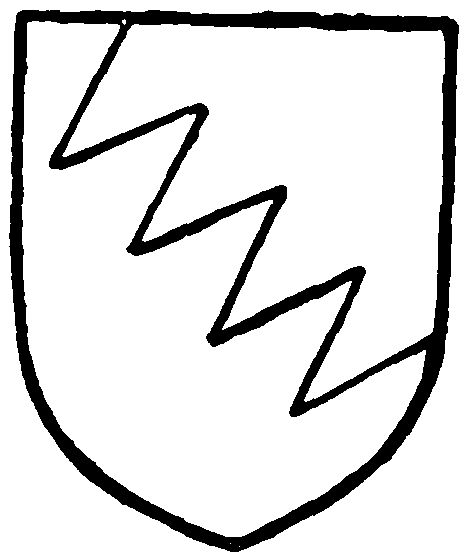 Ralph Radcliffe's share in the manor was inherited by his daughter and heir Margaret, who married Brian Palmes, attainted in 1569. (fn. 92) This third passed like Swinburn's to the Crown, but Christopher Radcliffe was the tenant in 1569 and Roger Radcliffe, Margaret's cousin, was allowed to succeed in 1581. (fn. 93) He seems to have sold it to Nicholas Tweddell, who was a freeholder in 1600, (fn. 94) and died in 1607 in possession of 300 acres of arable land, meadow and moor held in chief by knight's service. (fn. 95) Robert Tweddell, his brother and heir, (fn. 96) conveyed a third of the manor in February 1621–2 to his brother Francis. (fn. 97) Francis' son Francis was described as of Thorpe Thewles in 1656 and 1673, (fn. 98) and Robert, younger son of the younger Francis, had land here in 1684. (fn. 99) His nephew George made a settlement of his estate in Thorpe Thewles in 1724. (fn. 100) The late history of this portion of the estate is unknown.
The lands of Finchale Priory in Thorpe Thewles included the 3 oxgangs which Geoffrey de Thorpe granted to his sister Maud. (fn. 101) With her husband William de Stotfold she granted them to Stephen de Elwick, clerk, (fn. 102) who conveyed them to the priory. (fn. 103) John de Thorpe granted 3 oxgangs, Robert de Minsterton 3 oxgangs, and Alan de Thorpe 8 acres. (fn. 104) The prior had a manor-house here, frequently mentioned in the accounts of the priory. (fn. 105) In 1495 this manor of Thorpe Thewles was granted to Henry Bowes and Eleanor his wife for thirty years in exchange for land in Monkwearmouth and elsewhere. (fn. 106) In 1521 all the prior's lands here were finally exchanged for Sir William and Sir John Bulmer's lands in Durham and Monkwearmouth. (fn. 107) It has already been suggested that these lands ultimately came into the hands of the Blakistons.
There was a mill at Thorpe Thewles in the 13th century, (fn. 108) and a water-mill here is mentioned in 1570. (fn. 109) In 1857 there was a flour-mill.
Nine oxgangs in WHITTON (Witton, Wytton, xii cent.) were granted by Bishop Hugh Pudsey (1153–95) to Sherburn Hospital by its foundation charter. (fn. 110) Seven of these had been purchased from Alberic and Geoffrey son of Richard, and the other two formed the endowment of the chapel of the vill. Geoffrey de Whitton made a grant to the church of Grindon of 2 oxgangs here, in return for the 9 marks given him by Bishop Hugh for his journey to Jerusalem. He also confirmed to the church 2 oxgangs which Alberic had held of him and had given. (fn. 111) These 4 oxgangs were probably part of the holding already granted by the bishop. Between 1245 and 1269 William de Hamsterley gave to the hospital a piece of land 48 ft. by 18 ft. next his capital messuage of Whitton, between the land of Hugh de Cliveland and the land of John son of Libya. (fn. 112) Lands of the hospital in Whitton were held on lease in 1617 by John Buckle. (fn. 113) In 1717 its estate here consisted of three holdings, each rented at £2 11s. 8d. (fn. 114) The hospital still has an estate here.
Robert son of Adam de Whitton, who witnessed the charter of William de Hamsterley, and also a charter of William de Thorpe to Finchale Priory, (fn. 115) was possibly the ancestor of Thomas Adamson of Whitton, mentioned in 1400. (fn. 116) In 1418 land here was held by the Blakistons of Anne widow of Thomas Adamson. (fn. 117) Her heirs held this lordship in 1468 and 1483, (fn. 118) and in 1533 it belonged to Roger Kirkman. (fn. 119) In or about 1598 Roger Kirkman died seised of a messuage or cottage and 70 acres in Whitton, leaving an heir Thomas Kirkman. (fn. 120) The later descent of this holding cannot be traced.
The Blakistons' land here followed the descent of their manor of Blakiston till 1533 at least. (fn. 121) It may have passed to Robert Ayton, who in 1539 granted land here to Thomas Chipchase. (fn. 122) Thomas had a son Robert, grandson Thomas and great-great-grandson Thomas Chipchase. (fn. 123) The last-named Thomas died in 1763. His sister and co-heir Anne, with her husband John Metcalf and George Atkinson, son of her sister Elizabeth, conveyed the estate in 1764 to Edward Davison of Durham, whose son Edward, a clerk in Holy Orders, was holding it in 1823. (fn. 124)
William Watson of Thorpe Thewles and Elizabeth his wife had acquired land here, the extent of which is not known, from Sir William Gascoigne in January 1609–10. (fn. 125) They conveyed two messuages and 200 acres of land, meadow and pasture in Whitton to Roger Tocketts in 1614 for a term of 60 years. (fn. 126) The freeholders of the vill in 1684 were Anthony Watson, William Watson, Thomas Davison, Thomas Chipchase and Thomas Buckle. (fn. 127)
The earliest known owners of the manor of WYNYARD (Wyneiard, xiii cent.; Wynhyard, xiv cent.), which was held in chief for half a knight's fee, (fn. 128) were the family of Chapel or Capella. Robert de Capella witnessed a charter of the time of Bishop Pudsey (1153–95) and answered for half a knight's fee in the bishopric, 'of new feoffment,' in 1166. (fn. 129) Hugh de Capella and Robert his son witnessed a charter concerning land in Thorpe Thewles in the early 13th century. (fn. 130) This was perhaps the Hugh who in 1237 was disputing possession of the vill of Wynyard with Randolf de Fishburn. (fn. 131) A later Hugh, who lived in the reign of Edward I, and was perhaps the Sir Hugh de Chapell living here in 1264, (fn. 132) is said to have had five daughters and co-heirs, Cecily wife of Richard Dalden, Laderancia wife of Peter Wykes, and Orfanca, Elizabeth, and Amice. (fn. 133) His widow Joan married as a second husband John de Denthorpe, who had the wardship of two of the daughters and secured for himself various lands in the manor. (fn. 134) These he gave in 1283 to Sir Henry de Lisle, who also acquired Redmarshall. (fn. 135) Henry's heir was his brother John, (fn. 136) who had a grant of Laderancia's share of the manor from her husband Peter Wykes, and gave all his land here to his daughter Katherine, wife of Alan de Langton. (fn. 137) Alan was described as lord of Wynyard in 1311, when his wife Katherine was still living. (fn. 138) It appears that she was dead in the next year, for Alan de Langton granted to his son Henry all the lands in Wynyard which he held for life, receiving in return an annuity of 10 lbs. of silver and an undertaking that Henry would support him with one servant at Wynyard. (fn. 139) Henry with Margery his wife had a grant of a fourth part of the manor in 1316 from Roger Fulthorpe and Alice his wife. (fn. 140) This, which was evidently one of the shares of the Capella heiresses, Roger and Alice had acquired from Philip de Cuylly. (fn. 141) In 1328 Henry Langton had a release of the manor from John son of John de Lisle, (fn. 142) whose heir he was found to be in 1342. (fn. 143) With his son William de Langton Henry obtained a grant of free warren in Wynyard in 1345. (fn. 144) The manor at that date was held by Henry for life with remainder in tail to William, (fn. 145) who, however, came into full possession before his father's death. He died seised in or about 1349, his heir apparently being his brother John, who paid a fine for relief in that year. (fn. 146) John Langton was dead in November 1350. (fn. 147) The manor of Wynyard is not mentioned in his inquisition, but it appears that it reverted on his death to his father Henry. (fn. 148) In 1351 Henry Langton had licence to grant to another son Simon and Alice his wife land in the vill of Wynyard. (fn. 149) Simon died seised of the manor in or about 1379, (fn. 150) leaving a son Thomas, aged thirteen. (fn. 151) In 1433 Thomas Langton granted the manor to John Drawles and Thomas Tracy for settlement on his wife Sybil for her life. (fn. 152) She died in possession in 1438, when the next heir was Sybil daughter of William Langton, brother of Thomas. (fn. 153) The younger Sybil married Sir Roger Conyers, a younger son of the Conyers of Hornby, (fn. 154) and had a son and heir William. (fn. 155) Sybil, daughter and heir of William, married Ralph Claxton, who died in 1524 holding the manor in right of his wife. (fn. 156) He left a son and heir Ralph, (fn. 157) who settled Wynyard in January 1542–3 on his son William and Margery his wife and their issue. (fn. 158) William did homage for the manor in or about 1578, (fn. 159) and died in 1597, leaving as his heirs his daughters Alice and Anne, married respectively to William Blakiston and William Jennison, and Cassandra wife of Lancelot Claxton, and afterwards of Francis Marley, daughter of an elder daughter Elizabeth, who had married Josias Lambert. (fn. 160) The manor had been settled on these heirs in 1595. (fn. 161)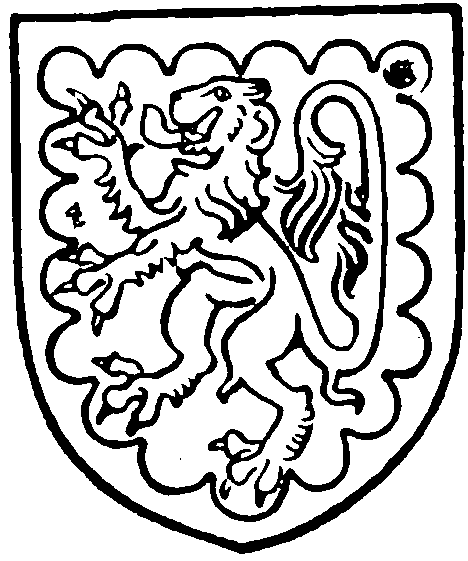 All three shares were acquired during the first half of the 17th century by Alexander Davison. In 1629 William Jennison and his son Henry conveyed to him their third. (fn. 162) In the same year he had a grant of another third from Sir Thomas Blakiston bart., son of Alice and William, and Ralph Blakiston his heir. (fn. 163) The third share had been granted in March 1609–10 by Cassandra Claxton and her second husband Francis Marley to William Jennison, (fn. 164) who after conveying certain lands here to Edward Ewbank (fn. 165) and John his son in 1621 and 1627, settled it on his daughter Elizabeth, on her marriage with Henry Liddell. (fn. 166) In 1633 Henry Liddell and Elizabeth, with Thomas son and heir apparent of Henry, granted it to Alexander Davison. (fn. 167) Davison also acquired two messuages and 320 acres of meadow, pasture and moorland in 1629 from John Ewbank and Philadelphia his wife. (fn. 168)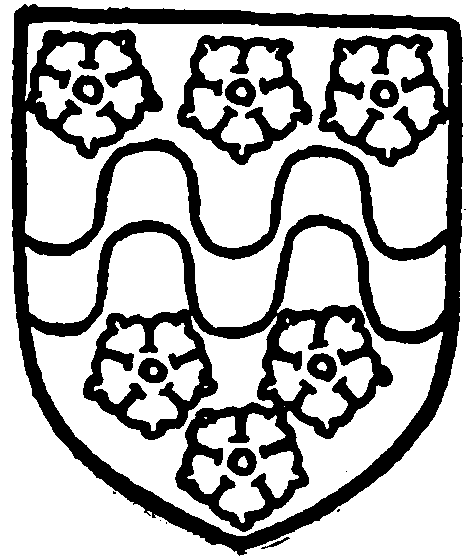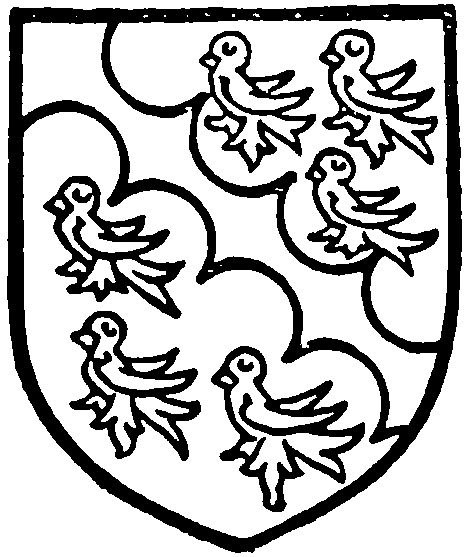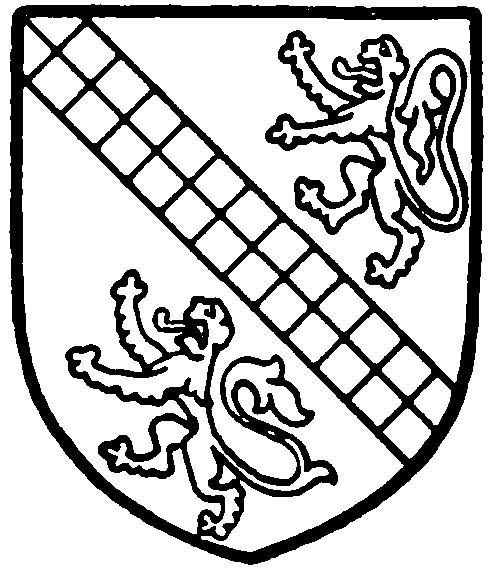 Wynyard was sequestered among the lands of Alexander Davison and his son Thomas in 1644. (fn. 169) Thomas had a son Alexander, to whose younger son Alexander Wynyard is said to have passed. (fn. 170) In 1723 it was conveyed by Alexander Davison, son, according to Surtees, (fn. 171) of the last-named Alexander, to George Vane and John Morland. (fn. 172) This conveyance was perhaps in trust for a sale to Thomas Rudd, who is said to have purchased the manor from Alexander. (fn. 173) Land in the manor was conveyed by Thomas Davison of Norton to Thomas Rudd in 1737. (fn. 174) Thomas Rudd sold his estate to John Tempest (fn. 175) of Painshaw (q.v.), and it has passed with that property to the Marquess of Londonderry.
A mill at Wynyard is mentioned in 1549. (fn. 176)
CHURCHES
The church of ST. THOMAS OF CANTERBURY is now in ruins. With the exception of the east end the walls stand their full height, but the roofs have entirely disappeared, and since the erection of the new church in the village in 1848 the building has been neglected and exposed to the weather. It consists of a chancel 23 ft. 6 in. by 16 ft. 6 in., with chapel on the south side 10 ft. 10 in. by 11 ft., nave 50 ft. 4 in. by 21 ft. 6 in., and south porch 9 ft. by 7 ft., these measurements being internal. There was also a bell-turret, containing two bells, over the west gable.
The oldest part of the structure is the chancel arch and part of the walls of the chancel, which are of 12th-century date, but the church was rebuilt, apparently on the old plan, by Bishop Pudsey at the end of the same century, and the whole of the nave is of this date, its style being distinctly Transitional. The chapel on the south side of the chancel was added in the 14th century probably for a chantry, but was known later as the Fulthorpe porch. In 1788 the church was 'nearly rebuilt' and the lead of the roof replaced by slate. (fn. 177) The porch appears to be an addition or rebuilding of this time, when new windows were inserted at the east end of the nave walls and the chancel largely reconstructed.
The chancel arch still stands and is semicircular in form, of a single square order without hood mould, springing from chamfered imposts which run back some distance along the wall at each side. The north wall of the chancel is refaced with 2-in. brick on the outside, or may have been rebuilt in 1788, the old stone being re-used on the inside. The jambs of the north window, however, appear to be old. The greater part of the east wall has been destroyed, but the south-east corner remains and shows the same brick facing. There have been two steps up to the altar pace, but no ancient ritual arrangements remain. The old altar slab of Tees marble is now in the church at Thorpe Thewles. On the south side, now opening into the chapel, is an original small round-headed window with wide internal splay, to the east of which is a two-light square-headed opening inserted when the chapel was erected, or shortly afterwards. The chapel is separated from the chancel by a pointed arch of two chamfered orders dying into the wall at the springing, and is built of rubble masonry, the walls being about 8 ft. 6 in. high. The piscina remains in the usual position in the south wall, and the east window is of three trefoiled lights. On the south side is a two-light window the head and mullion of which are gone, and on the west a single-light opening with ogee head in one stone.
The nave is built of large squared stones in courses and has two original lancet windows on the south side, one on the north, and another at the west end. The heads are all in two stones and without hood moulds, and the openings are 14 in. wide. The two later windows at the east end of the north and south walls probably take the place of former lancets, and in the south-east angle is an arched brick recess which formed the fireplace of the 18th-century Wynyard pew. The south doorway has a pointed arch of two moulded orders and hood mould, the outer order springing from angle shafts with carved capitals and bases, and the inner continued to the ground. One of the shafts is gone, but the doorway, the detail of which is very good, is in a fair state of preservation. The square-headed north doorway is now built up. The porch, like the rest of the building, is roofless, and the lower part of the bell-turret alone remains.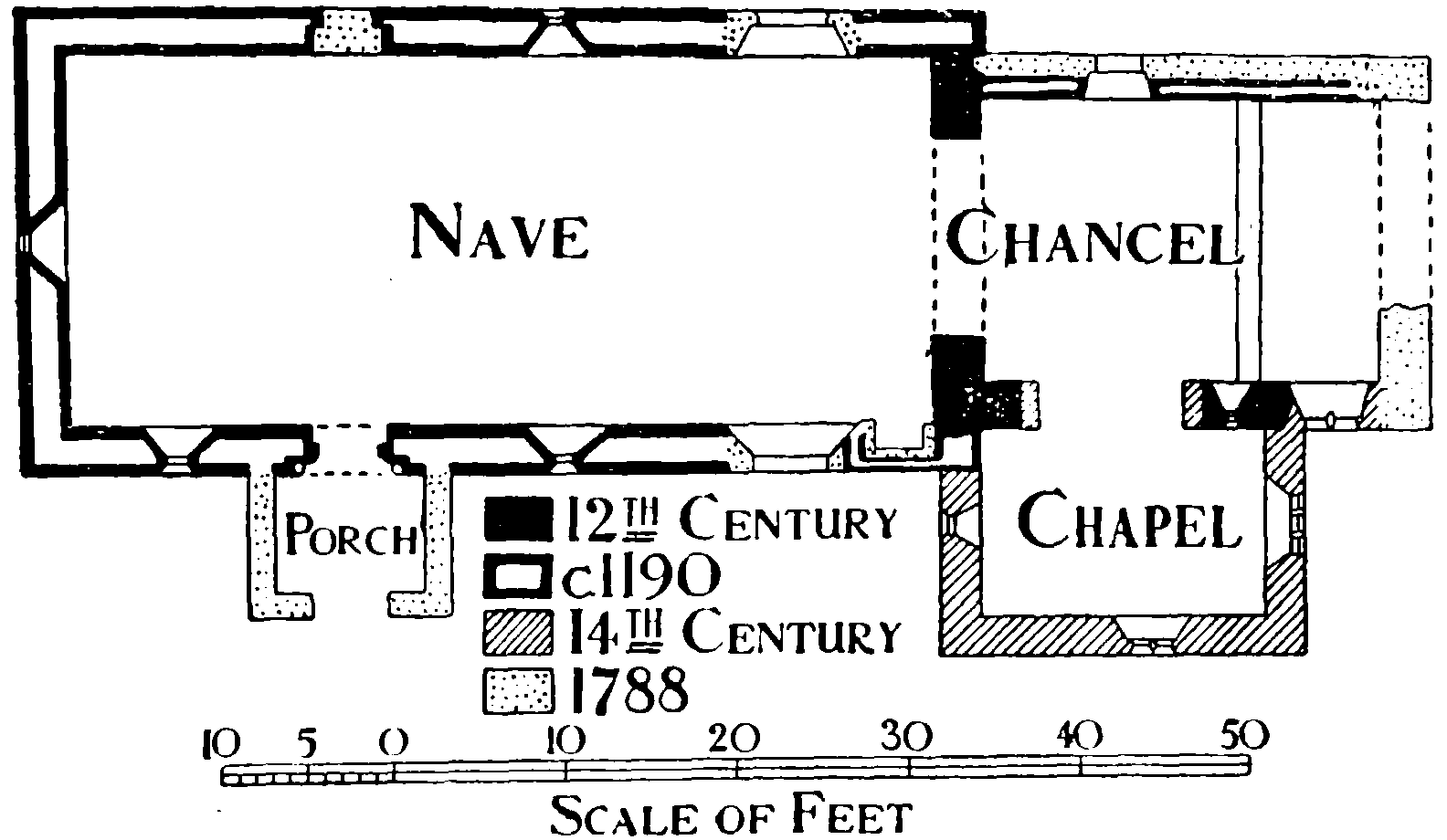 In the churchyard, to the south-east of the building, is a stone coffin and a mediaeval grave slab, on which the name 'Roger de Fulthorp' is visible. It probably was originally in the Fulthorpe porch.
The new church of the HOLY TRINITY, erected at Thorpe Thewles in 1848, was subsequently taken down and replaced by the present building, dedicated to the honour of ST. JAMES, in 1886–7. (fn. 178) It is of stone, in the style of the 13th century, and consists of chancel, nave, south porch, and west tower and spire. The tower contains one bell, cast by Taylor of Loughborough, in 1887. (fn. 179)
The plate consists of a chalice and paten of 1886, given in the following year by Miss Parkin; two pewter plates, one inscribed 'Bought for ye use of Grindon Church 1724. R. C. and J. R. Chuh W.'; and a pewter flagon with the mark of Edmund Harvey of London. (fn. 180)
The registers begin in 1655.
A new church school was built in 1899.
ADVOWSON
The church of Grindon, described as then newly built in honour of St. Thomas the Martyr, was given by Bishop Hugh Pudsey to Sherburn Hospital at the foundation of that house, (fn. 181) to which it seems to have been at once appropriated. Mention of a vicar occurs in 1194. (fn. 182) The governors of Sherburn Hospital sold the patronage in 1858 to the 6th Marquess of Londonderry, whose descendant the present Marquess now owns it. (fn. 183)
There was a chapel at Whitton about 1184, when land attached to it was granted to Sherburn Hospital, (fn. 184) and one in Wynyard in 1312, when Henry de Langton, lord of Wynyard, undertook to find two chaplains to celebrate for the soul of Henry de Lisle, one in the church of Grindon, the other in the chapel within the manor of Wynyard. (fn. 185) Neither of these chapels is again mentioned.
CHARITIES
In 1816 George Fleetham, by a codicil to his will, bequeathed £80, the dividends arising therefrom to be applied in schooling, clothing, or apprenticing of four poor children under the age of fourteen years residing in the township of Thorpe Thewles. The legacy is now represented by £88 11s. consols with the official trustees, the dividends of which, amounting to £2 4s. yearly, are applied in small rewards to school children to encourage attendance at the Grindon National Schools, Thorpe Thewles.
The Burton Holgate Grindon Church charity, for the promotion of religious education in the parochial schools and for the distribution of religious literature, was founded by the Rev. William Cassidi by deed, dated 7 January 1876, to perpetuate the memory of the Rev. Thomas Burton Holgate, formerly vicar of Bishopton. The trust funds are invested in stock of the North Eastern Railway Company and consols held by the official trustees. By an order of the Charity Commissioners of 4 February 1907 the stock was apportioned to the educational foundation and the endowment of the church charity. (fn. 186)