Pages 39-45
A History of the County of Essex: Volume 7. Originally published by Victoria County History, London, 1978.
This free content was digitised by double rekeying. All rights reserved.
ECONOMIC HISTORY.
Until the 19th century the occupations followed in Hornchurch were mainly those connected with agriculture or with the small crafts and trades of a village. Agriculture is treated in another section, for Havering and Romford as well as Hornchurch. (fn. 1)
There were three ancient corn-mills in Hornchurch. The oldest was probably the water-mill on the manor of Dovers, recorded from 1235 to 1614. (fn. 2) There was a windmill on the manor of Mardyke c. 1240. (fn. 3) A later Mardyke windmill is recorded from 1564. (fn. 4) In 1613 a man was indicted for damaging it. (fn. 5) It was depicted c. 1618 as a post mill, on a mound, standing near the river Beam, immediately south of the present Dagenham Road. (fn. 6) It still existed in 1722, but had disappeared by 1777. (fn. 7)
Another windmill, first mentioned in 1262, was in Mill field, Hornchurch. (fn. 8) It was probably the predecessor of Hornchurch mill, which in 1494 was leased by New College along with the rectory. (fn. 9) In 1564 William Legatt, then the lessee, contracted with the miller and a firm of wheelwrights to rebuild the mill, according to the pattern of Mardyke windmill. (fn. 10) John Legatt, by his will dated 1607, devised the lease of Hornchurch mill to his son Thomas. (fn. 11) The mill had apparently disappeared by c. 1618, when Mill field, immediately south of the church, had no buildings on it. (fn. 12) It was rebuilt shortly before 1666, and continued to operate until 1912. (fn. 13) It was burnt down in 1921. (fn. 14) In its closing years, and no doubt earlier, it was a post mill. (fn. 15) The adjoining Mill Cottage, which still survives in 1976, is a timberframed building, probably of 17th-century origin, reconstructed in a picturesque style early in the 19th century, when some rooms were panelled. It stands in the Dell, a wooded site on the edge of an old gravelpit, only ¼ mile from the town centre, but completely secluded. A millstone and some beams from the mill are preserved in the garden.
Hornchurch was an early centre of the leather industry, from which Pell (now High) Street, recorded from the 13th century, probably took its name. (fn. 16) There are occasional references to cordwainers in the 13th century. (fn. 17) A cordwainer of Havering, mentioned in 1436, came from Holland. (fn. 18) There were tanners at Hornchurch from the 16th century onwards. (fn. 19) The last tannery, that of Bright & Beardwell, in High Street, closed c. 1846. (fn. 20) The last fellmonger, James Fry, of North Street, closed c. 1870. (fn. 21)
A brewery called 'the Fan' existed c. 1200, when Robert de Courtenay granted it to Hornchurch priory. (fn. 22) The brewer was Baldwin of Hackford, who paid 8d. a year rent. Later brewers are mentioned in 1583 and 1606. (fn. 23) Men engaged in the woollen industry included a clothworker (1613) and a stapler (1621). (fn. 24) There was a collar-maker in 1665. (fn. 25) Among those in maritime trades were a waterman (1514), a wharfinger (1572), and two sailors (1610). (fn. 26)
Brickworks existed at different periods in at least three places in Hornchurch. Brick Clamps fields, mentioned c. 1650, were part of the manor of Nelmes. (fn. 27) That may have been the site, on the west side of Wingletye Lane, which in 1849 was called Kiln field. (fn. 28) Another site lay west of the village, between the present Elmhurst Drive and Windsor Road. In 1849 two fields there, Brick Clamps and Hither Brick Clamps, were both cultivated as arable. (fn. 29) The third site was behind Red House, in High Street, opposite Grey Towers Avenue. The brickworks there, which also made pottery, are said to have been established early in the 18th century. (fn. 30) In 1838 the owner was Charles Cove. (fn. 31) Later owners were listed until 1886. (fn. 32) In 1917 it was stated that the works had been carried on until recently, and that their remains could still be seen. (fn. 33)
In the 19th century Hornchurch's agricultural prosperity was accompanied by the growth of industries linked with farming. (fn. 34) The most important was Fairkytes ironworks, established by the brothers Thomas and Robert Wedlake. (fn. 35) They appear to have come to Hornchurch c. 1780, and at first traded as millwrights. In or before c. 1810 they opened a foundry at Fairkytes, Billet Lane, specializing in agricultural implements. (fn. 36) The Wedlakes were inventors as well as industrialists. (fn. 37) At their peak of prosperity they employed 80 or 90 hands at a dozen forges. They won a high reputation among local agriculturists, who in 1833 subscribed for a presentation to Thomas Wedlake. (fn. 38)
When Thomas Wedlake died in 1843 the firm was continued by his widow Mary (d. 1846), with her daughter and son-in-law, trading as Mary Wedlake & Co. Thomas's brother Robert Wedlake left Fairkytes and, with a partner, set up the rival firm of Wedlake & Thompson, at the Union foundry, High Street. (fn. 39) By 1855 the Union foundry had been taken over by Richard Dendy, in partnership with Thomas W. Wedlake, son of Robert; Fairkytes foundry had by then gone out of business. (fn. 40) Walter Dendy, son of Richard, later joined T. W. Wedlake at the Union foundry, but their partnership seems to have ended c. 1894, when Wedlake set up the Hornchurch Ironworks in North Street. (fn. 41) T. W. Wedlake & Co. continued in North Street until 1937 or later. (fn. 42) Walter Dendy transferred the Union foundry to Barking in 1902.
In the later 19th century there was a blacksmith's forge in High Street. (fn. 43) It was taken over c. 1872 by Thomas Pearce, who developed an ironmonger's business adjoining it. In c. 1902 the premises were rebuilt, and the firm became Pearce & Son. The forge seems to have survived until the First World War. The ironmongery was transferred to Station Road in the 1930s.
Frost Bros., wheelwrights and coachbuilders, originally in High Street, seems to have been founded c. 1860 by Jonathan Diaper. (fn. 44) Charles Frost, who married Diaper's daughter, took over management in the 1870s. In its early years, the firm specialized in heavy wagons for market-gardeners and traders, but by c. 1904, when a new finishing shop was added in North Street, it was building several kinds of road vehicles, including motor-car bodies. In the 1930s Frost Bros. concentrated on motor bodies, at the North Street workshops. The firm was still there in 1974 as motor salesmen and repairers. (fn. 45)
The Old Hornchurch Brewery, High Street, was founded c. 1789 by John Woodfine (d. 1811). (fn. 46) It passed in direct succession to his son (d. 1853) and grandson, both named Thomas Woodfine. The younger Thomas Woodfine sold the business in 1874 to Henry and Benjamin Holmes. They sold it c. 1889 to Charles Dagnall, who formed the Old Hornchurch Brewery Co. The company failed, and in 1892 the brewery was bought by Philip Conron. The business continued in the Conron family until 1925, when they sold it to Mann, Crossman & Paulin Ltd.; it then included some 40 public houses. The new owners immediately closed the brewery, which was demolished in 1930–1.
James and George H. Matthews Ltd., millers and seedsmen, Gubbins Lane, Harold Wood, originated in 1895, when James Matthews opened a small shop supplying animal food to dairy farmers. In 1905 he built a mill beside Harold Wood station. (fn. 47) He was joined in 1906 by his brother George, and in the following years the firm expanded steadily, opening several branches in Essex and Suffolk, and trading also in fertilizers, seeds, and coal. (fn. 48) The firm was taken over in 1963 by Unilever Ltd.; the Harold Wood mill was closed in 1968 and demolished soon after. (fn. 49)
Matthews, though traditional in its products, was modern in its choice of location: at the end of the 19th century Harold Wood was a township with good railway communications and cheap land. Other industries tried to exploit these advantages.
Harold Wood Brickworks, Church Road, were established by 1878. (fn. 50) The founder was probably John Compton, later of the Grange, who acquired the site in 1877. The brickworks were sold in 1887 by Compton's widow and son to Alfred Rutley. By 1894 the business had been let to George King (d. 1919), a Northamptonshire farmer. King, who was advised and financed by his brother William (d. 1901) a London solicitor, bought the freehold in 1896. By that time the brickworks had its own siding at Harold Wood station. George King extended the works and built four cottages adjoining; but by 1902 the works had been closed. The site was subsequently used for cattle grazing until 1928, when the trustees of the King family sold it to Hermann Noppel, a Swiss. The brickworks seem to have been re-opened by 1929, but to have been closed again by 1933. In the early 1940s a lake, which had formed in the excavations, was the haunt of wildfowl. (fn. 51) After the Second World War the brickfield was redeveloped as an industrial estate. (fn. 52)
Henry Brock & Son, later Charles T. Brock & Co., opened a fireworks factory at Harold Wood c. 1886. (fn. 53) It was about ½ mile south of the railway station, in the area of the present Prospect Road. (fn. 54) The factory was managed by John R. Brock (d. 1906), and seems to have closed soon after his death. (fn. 55)
In the late 19th century attempts were made to develop industry on Hornchurch marshes. The Rock Portland Cement Co., Mud Island, was formed in 1880. (fn. 56) It was sold by the liquidator in 1883 and later became the Rainham Portland Cement Co. The works were rebuilt in 1895. The company was taken over in 1900 by Associated Portland Cement Manufacturers Ltd., and the works seem to have been closed by c. 1906. During the 1890s there was also a chemical factory on Mud Island, owned by H. Button & Co. (fn. 57) It also was short-lived.
One of the principal industries founded before the First World War was the Neostyle Manufacturing Co., Hornchurch Road, now Roneo Vickers Ltd., which makes office equipment. It was just inside the Hornchurch boundary, but is usually associated with Romford, and is therefore treated under that place. (fn. 58)
Since the First World War there has been a moderate growth of light industry, including engineering, chemicals, clothing, cabinet-making and food processing, in several areas near the main roads. (fn. 59) At Gallows Corner there are factories along both sides of the Southend Arterial Road, in Bryant Avenue, and in Stafford Avenue. In Bryant Avenue residential development seems to have started just before the street was severed by the Arterial Road, and a few houses survive as factory offices. Among the older firms in the area is Lacrinoid Products Ltd., plastics manufacturers, founded in 1920 as the London Button Co., and moved to Stafford Avenue in 1936. (fn. 60) At Harold Wood the old brickfield, Church Road, was redeveloped by Thomas Bates & Son, builders, after the Second World War. (fn. 61) At South Hornchurch there are factories in the New Road area.
On Hornchurch marshes there was apparently no further development until 1946, when the Phoenix Timber Co., established in 1927, moved to Frog Island, Manor Way. (fn. 62) By 1962 the company was occupying over 60 a. adjoining Rainham creek. (fn. 63) A floating jetty, built in 1948, made it possible to bring in large cargoes of timber by river. On the west side of the marshes the Ford Motor Co. built a large foundry in the 1950s. (fn. 64) It occupies over 200 a. adjoining the company's Dagenham works.
A fair at Hornchurch, held on the feast of St. Andrew (30 November) was recorded in 1633. (fn. 65) In the 19th century a pleasure fair was held on Whit Monday in High Street until 1878, when it was abolished by statutory order. (fn. 66)
MARSHES AND SEA DEFENCES.
In 1510 the Hornchurch marshes comprised 590 a., whose owners shared the responsibility for land drainage and sea defences. (fn. 67) The Havering 'level', as defined in 1600, comprised 522 a. in Hornchurch marshes, including an inlet called Havering gulf, which branched east out of Dagenham creek about 100 yd. north of the Thames. (fn. 68) It was under the jurisdiction of a court of sewers whose area extended from West Ham to Mucking. Havering level remained almost unchanged in extent until 1883, when it was united with Dagenham level. (fn. 69)
It is difficult to account for the apparent loss of some 70 a. marsh between 1510 and 1600. That may have been no more than a reduction of the jurisdictional area, but it is possible that the cause was flooding, to which Havering and Dagenham levels were then notoriously liable. (fn. 70) In both places the flood defences were hampered by the local pattern of land tenure. In 1510 there were no fewer than 60 landowners in Hornchurch marshes. (fn. 71) Much of the marshland lay in strips in four commons, which as late as 1850 comprised over a third of the total area. (fn. 72) When serious floods occurred the divided responsibility for repairs made reclamation difficult. In such cases the commissioners of sewers usually employed contractors to do the work, and levied rates to pay them. Such rates, at a time when the landowners had lost their incomes from the marshes, often provoked opposition or evasion. As a last resort the commissioners might 'decree' or sequestrate the lands of defaulting ratepayers, and that happened more than once.
In 1591 floods caused a breach in Dagenham creek, through a wall belonging to William Ayloffe of Bretons. (fn. 73) That was the origin of Havering gulf. (fn. 74) In 1594 the commissioners of sewers ordered Dagenham creek to be 'inned': Ayloffe was to pay £500 of the cost, the other landowners in Havering level £700, and those in Dagenham level £265. (fn. 75) Some of the landowners, including Ayloffe, apparently refused to pay their rates, and the work was eventually entrusted to John Legatt of Hornchurch, to whom the commissioners granted leases of decreed lands. Legatt had completed the work by 1597, not without obstruction from Ayloffe. (fn. 76)
In 1613 the Thames river wall was breached at Leeson mead, about 350 yd. east of Dagenham creek. (fn. 77) During the following months it was rebuilt farther north, leaving a small permanent inlet. (fn. 78) In 1621, after another breach in Dagenham creek, (Sir) Cornelius Vermuyden was employed to carry out repairs. (fn. 79) The great breach of 1707, which has been described elsewhere in connexion with Dagenham, (fn. 80) also caused flooding in Hornchurch marshes, and enlarged Havering gulf. (fn. 81) The breach was not finally closed until 1721, and its effects were felt long after that. In 1735 no less than 220 a. of Hornchurch marshes remained under decree. (fn. 82) At that time rates were still being levied on account of the breach of 1707, and it was stated in 1737 that the tenant of Suttons had so far paid £440, though he had received no rent from his marshland for 30 years, and much of the land was still under water. (fn. 83)
There seems to have been no serious flooding at Hornchurch after 1707, and in the 19th century it was at last possible to reclaim Havering gulf. In 1737 the gulf was said to be deep enough to anchor the largest ship. (fn. 84) It still existed in 1800, but by 1867 most of it had been filled in. (fn. 85) During the present century Hornchurch marshes have been converted to industrial use. (fn. 86) That process was facilitated by the consolidation of holdings. In 1850 there were only 17 owners, of whom 3 held about half the total area. (fn. 87) In 1975 most of the marshland was occupied by the Ford Motor Co. and the Riverside sewage works of the G.L.C. (fn. 88)
FOREST.
The history of the forest is treated under Havering. (fn. 89)
LOCAL GOVERNMENT.
The manorial government of Hornchurch is treated above. (fn. 90) Hornchurch parish originally comprised the whole of Havering manor, but by the 16th century the five northern wards, forming 'Romford side' had become largely self-governing for civil purposes. (fn. 91) 'Hornchurch side', which remained under Hornchurch parish vestry, contained Hornchurch town, North End, and South End wards. (fn. 92) In or about 1722 Hornchurch town ward disappeared, having been divided between North End and South End. (fn. 93)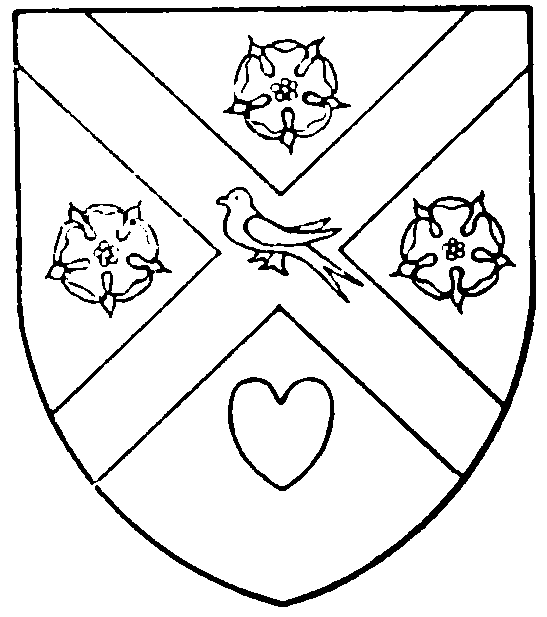 The first churchwardens' book for Hornchurch, 1590–1722, records appointments not only of churchwardens and sidesmen but also, for parts of the period, those of surveyors, overseers, and vermin destroyers. (fn. 94) It includes a few vestry minutes, and also, in the churchwardens' accounts, information on poor-relief. There is a vestry order book, 1707– 30, (fn. 95) and a volume of churchwardens' accounts, 1820–60, also includes some vestry minutes. (fn. 96) The minutes of the select vestry cover the years 1826–36. (fn. 97) Overseers' accounts survive for the periods 1655–67 and 1701–1836, (fn. 98) and apprenticeship indentures for 1700–73. (fn. 99)
In 1641 Hornchurch parish vestry resolved to hold monthly meetings, to be attended by the churchwardens, constables, and ten named vestrymen. No later references have been found to this committee, which was tantamount to a select vestry; but it is clear from the overseers' accounts that monthly meetings were firmly established by 1655. There are few indications of numbers attending the monthly meetings. At the Easter vestry the attendance, as indicated by signatures to the minutes, was usually between 8 and thirteen. The vicar was usually present and signed first. Michael Welles, vicar 1658–86, and Thomas Roberts, 1696–1721, are notable for regular attendance over long periods.
Hornchurch had two churchwardens, each normally serving for two years. In 1651 the vicar, William Whitaker, nominated one warden, but with that exception both wardens were elected by the parishioners until the early 19th century, when the vicar established his right to nominate one. By 1615 three sidesmen were being elected each year, normally from the gentry, and each representing a ward; from 1657 the number was reduced to two. The annual election of two vermin destroyers and two surveyors of highways was recorded from 1623, and the nomination of three overseers of the poor, one for each ward, from 1658. In 1693 the number of surveyors was increased to three. They continued to be elected by the vestry until 1696, when a short list of nine, three for each ward, was drawn up for the guidance of the liberty quarter sessions in making the appointments. A high constable for 'Hornchurch side', and four petty constables, two for the town, one each for North End and South End, were appointed under ancient custom in the court leet of Havering manor. (fn. 100) Minor officials included the beadle, who in the early 18th century had charge of the poor under the churchwardens and overseers, and who sometimes acted also as vestry clerk. (fn. 101)
Throughout the period covered by the parish records there were separate church-, poor-, highway-, and constables' rates. The church-rates, besides meeting church expenses, were also used, in Hornchurch as often elsewhere, to provide casual poorrelief. In the early 17th century the rates were assessed not only on land values, but also on the 'ability' of the taxpayers. The second method, which sounds like a local income tax, was used at least until 1642.
By the 17th century Hornchurch was well provided with charities, including two sets of almshouses. (fn. 102) The parish also owned several houses and lands, the income from which was placed to the churchwardens' account. Parish relief, at that period, was rarely required except for the old, the sick, widows, or orphans. It usually took the form of doles, rent subsidies, or lodging allowances. Those on regular relief rarely numbered more than 15 or 20 at a time. Such arrangements appear to have sufficed until 1720, when the vestry, after a year in which the costs of relief had risen sharply, decided to build a workhouse on the site of Pennant's alms-houses in High Street, Hornchurch. (fn. 103) The contract was awarded to Col. Joseph Bennet, who a few years earlier had been associated with the notorious John Ward of Hackney (Mdx.) in an unsuccessful attempt to repair Dagenham Breach. (fn. 104) Ward himself was lessee of Hornchurch Hall at that period. (fn. 105) The original estimate for building the workhouse was £300. In borrowing the money the vestry incurred great trouble and expense, including a Chancery suit which was not settled until 1734. (fn. 106) At one stage they borrowed from John Ward to pay their debts to the builder. (fn. 107)
The workhouse came into use early in 1721. (fn. 108) All the parish pensioners were ordered into it, but some refused, leaving no more than 13 or 14 to be carted there. It remained in use until 1836. (fn. 109) In 1800 it had some 40 inmates, half of them children. (fn. 110) After 1836 the premises reverted to use as Pennant's alms-houses.
Out-relief was not completely abolished after the building of the workhouse. Casual payments were often required, and by the mid 1730s the number of regular pensions was again rising. The apprenticing of poor orphans appears to have declined sharply after 1721, but rose again in the 1740s. The surviving indentures show that some 86 per cent of the children were apprenticed within the parish. (fn. 111) Some 78 per cent of the boys were bound as farm workers and at least 74 per cent of the girls as domestic servants. Ten per cent of the boys were apprenticed as fishermen, mainly at Barking, and 7 per cent as blacksmiths.
In the early 19th century the number of poor receiving regular out-relief was usually about 20 to 25. (fn. 112) The costs of relief were then rising much faster in Hornchurch than in the other parts of the liberty. In the three years 1783–5 the average annual cost of relief was £579 in Hornchurch compared with £211 in Havering and £1,296 in Romford. (fn. 113) In the six years 1816–21 the average poor-rates were £1,772 in Hornchurch, £239 in Havering, and £1,495 in Romford. (fn. 114) The rate increase in Hornchurch was, however, slower than that in the neighbouring Thamesside parish of Dagenham. (fn. 115)
A select vestry, under the Second Sturges Bourne Act, was set up for Hornchurch in 1819. (fn. 116) In 1826, when its first surviving minute book starts, the select vestry was meeting fortnightly under the chairmanship of the vicar. (fn. 117) It had 16 members in 1827, and the number was later increased to the statutory limit of 20. In 1830 there was a sharp rise in petitions for poor-relief, attributed to the closure of a local benefit club. During a cholera scare in 1831 the select vestry appointed a health committee and issued sanitary regulations. (fn. 118)
Hornchurch became part of Romford poor-law union in 1836, and was later in Romford rural district. A parish council was set up in 1894 with 13 members representing four wards. (fn. 119) In 1905 the number of councillors was increased to 15. The parish council became responsible for the fire brigade, street lighting, and footpaths, and successfully put pressure on the rural district council to provide main drainage and build council houses. Council offices were built in Billet Lane in 1915.
In 1926 the parish became an urban district, with 4 wards and 13 councillors. (fn. 120) In 1929 Langtons, an 18th century mansion in Billet Lane, was given to the council by Varco Williams and his daughter Mrs. E. Varco Parkes. (fn. 121) The house became the main offices of the U.D.C., and the fine gardens were opened to the public. The urban district was extended in 1934 to include the civil parishes of Rainham and Wennington, and the altered civil parishes of Cranham, Great Warley, and Upminster; the membership of the council was then increased to 21, representing 8 wards. (fn. 122) In 1935 part of the parish of North Ockendon was also transferred to Hornchurch urban district. (fn. 123)
The membership of the council was further increased to 27 in 1948 and to 30, representing 9 wards, in 1952. (fn. 124) In 1959 the number of wards was increased to 10, still with 30 councillors. (fn. 125) Hornchurch applied for a borough charter in 1956. (fn. 126) With an estimated population of 110,000 it was then the second largest urban district in England. Its petition was, however, shelved pending the general reorganization of London government, and in 1965 Hornchurch became part of the London Borough of Havering.
Until the Second World War the urban district council was dominated by the Hornchurch Ratepayers' Association. (fn. 127) After the war control swung between the Labour party, 1946–8, 1954–5, 1956– 60, and the Conservatives, 1949–54, 1955–6. The Ratepayers' Association disappeared from the council in 1951, but became active a few years later, and from 1961 to 1965 was the largest group on the council. During that last period no party had a controlling majority. The Labour party held second place, while the Conservatives lost ground, partly to the Liberals, who won two seats in 1962.
Hornchurch U.D.C. had to administer a large and diverse area with a rapidly increasing population. In its early years it bought much land for public parks. (fn. 128) After the war it launched a large municipal housing scheme, built a swimming pool, and joined with Romford B.C. and Thurrock U.D.C. to build a crematorium. (fn. 129)
PUBLIC SERVICES.
The Romford Gas and Coke Co. extended its mains to Hornchurch about 1872. (fn. 130) In developing its services there the company benefited from the late arrival of electricity: in the early 1920s new houses were still being fitted with gas lighting. (fn. 131) In 1949 Hornchurch, with Romford, was transferred to the North Thames gas board.
Shortly before the First World War a small company, without statutory powers, was supplying electricity to a few streets adjoining Harold Wood station, but that undertaking soon ceased. (fn. 132) In 1913 the County of London Electric Supply Co. was given statutory powers to supply much of south Essex, including Hornchurch. The company could not make full use of those powers before the First World War, and Hornchurch did not receive electricity until shortly after Barking power station was opened in 1925.
Until the later 19th century Hornchurch still depended for its water supply on wells and springs. (fn. 133) The South Essex Waterworks Co., founded in 1861, was supplying parts of the parish by 1901. (fn. 134)
In 1886 Romford local board agreed to allow the use of its main sewers to drain part of Hornchurch. (fn. 135) A main drainage scheme for Hornchurch village, the north-west ward, and Harold Wood, was carried out by Romford R.D.C. between 1898 and 1903. (fn. 136) In 1934 the urban districts of Hornchurch and Romford formed a joint sewerage committee, and during the following years Romford's sewage works at Bretons farm, south Hornchurch, were enlarged to serve both districts. (fn. 137) The Riverside sewage works, at Rainham Creek, in Hornchurch, built by Romford R.D.C. in 1924, served part of south Hornchurch as well as Dagenham, for which it was mainly designed. (fn. 138) In 1965 responsibility for sewage disposal passed to the Greater London council, and the treatment of sewage from Hornchurch was subsequently transferred to the Riverside works, the Bretons farm works being closed in 1969. (fn. 139)
In 1929 the newly formed Hornchurch U.D.C. took over Park Lane recreation ground, of 5 a., from Romford R.D.C. (fn. 140) Parks in Upminster and Rainham were similarly acquired when the urban district was enlarged in 1934. In its early years the U.D.C. bought land for many other parks, and by 1956 owned 471 a. of public open spaces, of which 313 a. were within the ancient parish of Hornchurch. The largest park was Harrow Lodge, 120 a., in Hornchurch Road and Upper Rainham Road. Grenfell Park, 27 a., was given to the council before the Second World War by an estate developer, Thomas England. The Hornchurch athletics stadium, Upminster Road, was opened in 1956. (fn. 141) It lies east of the river Ingrebourne, in Upminster parish. Hornchurch swimming pool, in Harrow Lodge park, was also opened in 1956; it cost £160,000. (fn. 142) In 1970 there were 478 a. of public open spaces in Hornchurch, including the former sewage farm at Bretons.
Hornchurch parish vestry bought a fire-engine in 1830. (fn. 143) The parish council, soon after its formation, took over from the vestry an old manual engine which had been housed at the Hornchurch Brewery, High Street, and removed it to the old Drill Hall, Billet Lane, and in 1898 a uniformed voluntary fire brigade was formed. A new engine was bought in 1900, and a fire station, built in Billet Lane, was opened in 1907. The brigade was eventually taken over by Hornchurch U.D.C., which in 1936 reorganized it on a full-time basis. Essex county council, which took over the brigade after the Second World War, built a new station in North Street in 1963. (fn. 144)
In 1913 Romford R.D.C., prompted by Hornchurch parish council, undertook to build 18 municipal cottages in Abbs Cross Lane. (fn. 145) These, with 446 houses built by the R.D.C. after the First World War, passed to Hornchurch U.D.C. (fn. 146) The U.D.C. itself built about 150 houses before the Second World War. About half the council houses built in the district up to 1939 were in Hornchurch parish, most of the remainder being in Rainham. (fn. 147) After the Second World War the U.D.C. launched a largescale housing programme, and by 1965 had completed over 3,000 new dwellings, mainly in Hornchurch parish. (fn. 148)
Harold Wood hospital, Gubbins Lane, was opened in 1909 by West Ham county borough council as the Grange convalescent home for children, in connexion with Plaistow fever hospital. (fn. 149) The Grange had been a private house, built in 1884 by John Compton, owner of the Gubbins estate. (fn. 150) The convalescent home was maintained by West Ham until the Second World War, when it served as an emergency hospital. After the war it became a permanent hospital, and in the 1960s was greatly enlarged. (fn. 151) St. George's hospital, Sutton's Lane, Hornchurch, was built by Essex county council and opened in 1939 as an old people's home called Suttons Institution. (fn. 152) During the Second World War it was used to house airmen from R.A.F. Hornchurch. In 1948 it was taken over by the Ministry of Health as a hospital and was given its present name. It has over 400 beds, used mainly for geriatric cases. The Ingrebourne Centre, which is an independent part of the hospital, provides psychiatric treatment for 20 resident and many day patients.
Hornchurch cemetery, 9 a., which adjoins St. Andrew's church in Upminster Road, was opened by the U.D.C. in 1932, and has been several times enlarged. (fn. 153) It includes a special section for members of the armed forces. The South Essex crematorium, opened in 1957 by Hornchurch U.D.C. in conjunction with Romford B.C. and Thurrock U.D.C., is at Corbets Tey, Upminster. (fn. 154)
Until 1965 all Hornchurch's public libraries were provided by Essex county council. (fn. 155) The first, and main branch for the urban district, was opened in 1936 at Harrow Lodge, Hornchurch Road. Other branches were opened in the same year at Upminster and Rainham, in 1937 at Harold Wood, and in 1939 at South Hornchurch. (fn. 156) In 1953 the main Hornchurch branch was transferred to a more central position at Fairkytes, Billet Lane. Harrow Lodge continued in use to serve the north-west corner of the urban district. In 1956 another branch was opened in St. Nicholas Avenue, Elm Park. New branches, built for the purpose, were opened in Avenue Road, Harold Wood (1960), and Rainham Road, South Hornchurch (1962), to replace small 'shop' branches. In 1965 Hornchurch libraries were taken over by the London Borough of Havering. A new Hornchurch branch in North Street, planned by Essex, was completed by Havering in 1967. Fairkytes and Harrow Lodge libraries were then closed.