Pages 51-55
A History of the County of Hampshire: Volume 3. Originally published by Victoria County History, London, 1908.
This free content was digitised by double rekeying. All rights reserved.
HEADLEY
Hallege (xi cent.), Hertelegh (xiii cent.), Hedle and Hetlegh (xiv cent.), Hedley (xv cent.), Hethelie (xvi cent.), Hedleigh (xvii cent.), Heathley (xviii cent.).
Headley is a large parish near the borders of Surrey and Sussex containing 6,871 acres of land and 52 acres of land covered with water, of which 1,511½ acres are arable, 1,117½ permanent grass, and 852 woods and plantations. (fn. 1) The village lies about 4½ miles north of Liphook Station on the London and South-Western Railway, and is reached from it by narrow winding lanes. It extends north-west of Bramshott to the Surrey border, its high ground commanding a wide and picturesque view of the romantic scenery of the three counties, having Hindhead and its neighbours the Devil's Punch Bowl and the Devil's Jumps prominently outlined to the east. The village lies round a heath, for, as the name implies, Headley was in origin a settlement in a clearing. To the south-east of the village is Hilland, the residence of Mr. W. J. Phillips, J.P. The schools, with a recreation-ground adjoining, are on the heath itself. To the west of the heath is the rectory and the church of All Saints with its massive ivy-covered tower, and near by is the Holly Bush Inn, mentioned by Cobbett in his Rural Rides. The old pound still exists, and a chestnut tree marks the spot where the stocks once stood, though they themselves have disappeared. The road on the east of the heath makes a sharp descent past Arford House and Curtis's Hill, thence it turns by the Wheatsheaf Inn to the east, and climbs up steadily to Grayshott. The country through which it passes is most beautiful—dense pine-woods alternating with the wild stretches of heather which cover Headley Common, but there are signs that it will soon become as popular for a residential neighbourhood as Hindhead or Haslemere. Many roads are already marked out and many villas already built. Grayshott is a district which is fast becoming populous, owing to the growing appreciation in which the charming scenery of Wagner's Wells is held.
Thirty years ago there was only one primitive grocer's shop in the hamlet, then it became a receiving place for letters, and now the village has a whole street of shops and a fully equipped post and telegraph office. The late Lord Tennyson lived here for a short time, but finding the spot not sufficiently secluded removed to the house which he had built on the top of Blackdown. Grayshott Hall, near the village, is the residence of Mr. A. Ingham Whitaker. Other hamlets in the parish are Lindford with its inn, the 'Royal Exchange,' Hearn, Deadwater, Hollywater, Stanford, the property of Major-General W. Brownlow, C.B., of Eveley House, Wishanger, with its fish-pond in the north of the parish near Frensham Great Pond, Sleaford, and Barford. As most of these names imply, Headley is very well watered, this district being rich in shotts or natural springs, concerning which the late Mr. Shore wrote as follows:—'This is a county of springs, the most interesting of which are in the beautiful glen-scenery of Wagner's Wells at an elevation of from 400 to 500 ft. above the sea. The Wagner's Wells stream flows from Grayshott to Ludshott through a series of beautiful ponds at different elevations until it joins the Wey near Bramshott flourmill. This southern Wey then flows past Bramshott paper-mill to Lindford, where it receives the streams from Woolmer Forest. One of these streams flows, except in dry seasons, from Woolmer Pond, and the other with which it unites has several branches, one of which flows from a pond on Weaver's Down, another from Forest Mere Pond and through Roody Pond, another from Wheatsheaf Pond and Bohunt Pond, and another from Fowley Pond. These streams unite and form the Holly water at an elevation of about 245 ft. above the sea. . . Headley is one of the least known of our Hampshire villages, but is one of the most interesting. It has a character of its own, plenty of sand on a clay or loamy outcrop, and in one part of it, the part called Arford, plenty of water and springs at an elevation of about 255 ft.' (fn. 2)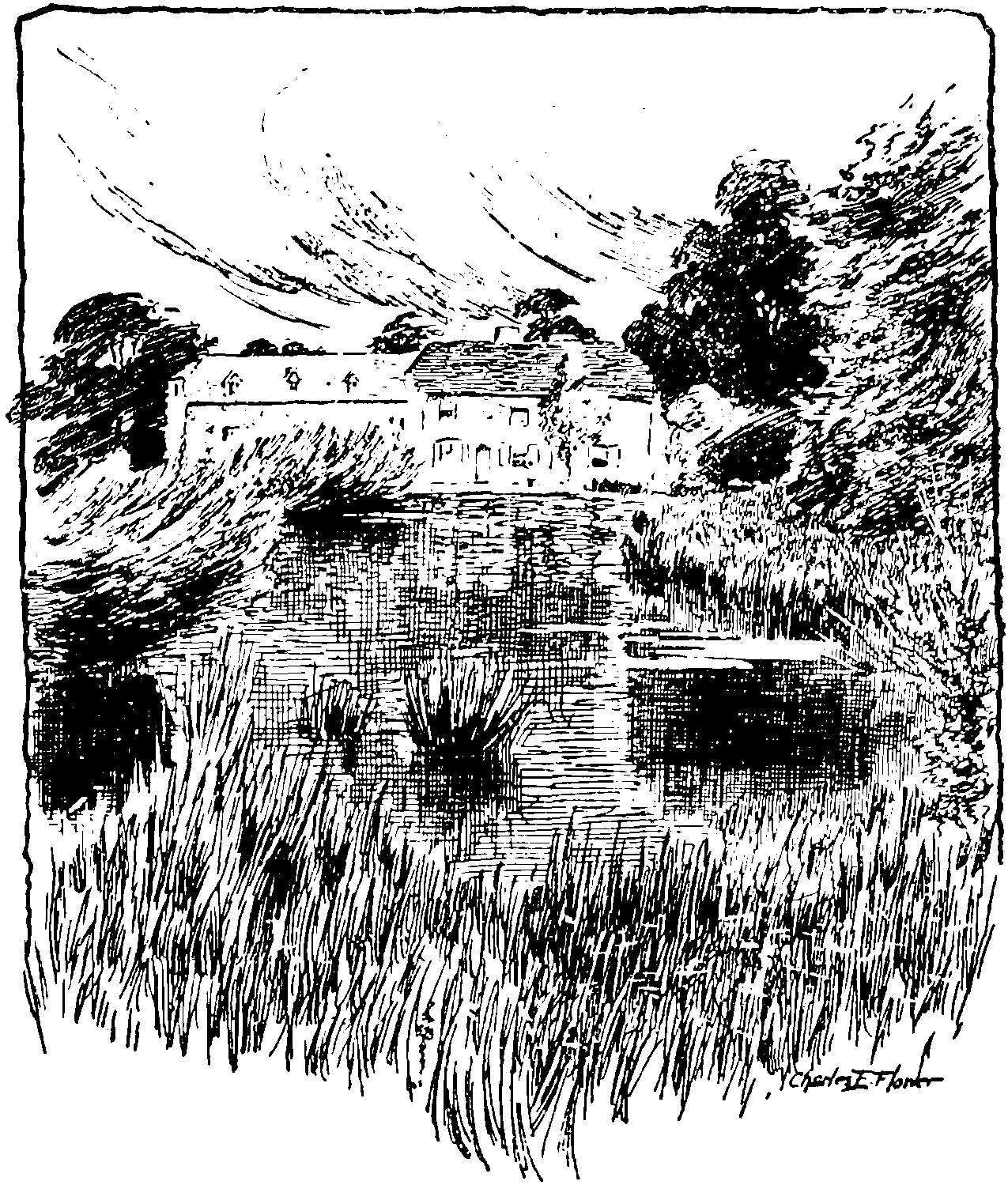 In a perambulation of the parish taken in the reign of Edward VI five mills are mentioned: one built on Frensham Pond and held by Richard Drake for a rent of 13s. 4d., another lying between the highway called 'Grevat Lane' on the west and a river bank and a meadow called 'Kyttsmede' on the east, a fullingmill and a water-course held by Thomas Fygg, a mill held by Richard Gyll, and a messuage and fulling-mill abutting on Lacyes Marsh. (fn. 3) At the present day there are the following six water-mills in the parish: Park Mill in Headley Park, formerly a corn-mill, used for electric light and pumping; Headley Mill to the west of the village, on the River Wey, used for corn; Lower Stanford Mill, formerly a corn-mill, but now disused; Upper Stanford Mill, used for electric light, formerly for paper-making; Barford Upper Mill, used for corn, and Barford Lower Mill, now disused, formerly used for flock, and previous to that for paper.
Broxhead Common, Headley Common, and Wishanger Common lie within the parish. The first of these originally formed part of Woolmer Forest, and is situated in the north-west of the parish. Wishanger and Headley Commons lie respectively in the northeast and south-east corners. It was an important day for Headley when Parliament sanctioned the inclosure of the forest land. (fn. 4) Some idea of the extent of the waste prior to that time may be gained from the fact that although large portions in this and adjoining parishes were disafforested and brought under cultivation by the Act no less than 8,000 acres are still held by the crown as a royal forest. There seems to be no doubt that Headley Park, the seat of Mr. C. W. McAndrew, was once part of the forest, and the same may be said of Eveley, the seat of Major-General W. V. Brownlow, C.B. The surveyor of the reign of Edward VI made the following return concerning the woods and wastes of 'Hethle': 'Wood of Hethle and waste being in the wood contain 240 acres, lying in length on the east of Graueshote, in length between Kyngswodd Bottom on the south and Graueshot and Shirley Dene on the north, and on the west abutting on Brokesbottom, and on the east abutting on Les Merke Okes, of which the wood contains 140 acres and the waste 100 acres. There is another waste containing 100 acres, lying on the east of Hetheleshyll and north-west even to Graueshott. There is also another waste called Eveley Marshe and Pryor's lose. There is another waste called Lacyes marshe lying on the west of Stanford. Another waste lies at the west of Erthpytlane.' (fn. 5)
A permanent military camp has been made at Bordon in the west of the parish. The soil and subsoil are sandy, the chief crops being barley and wheat. The manufacture of paper was once carried on in this parish, (fn. 6) Stanford Upper Mill and Barford Lower Mill being as before stated used for this purpose. In the time of the paper-tax, when paper had to be stored at a distance from the mill, the paper from Bramshott was stored and perhaps taxed in a building in Headley parish.
Amongst place-names may be mentioned 'Hearon (now Hearn), Bareland, (fn. 7) Wassellane, Wassheford (now Washford), Lynsted, Golland's Cross, Fulmore Oke, Bevelleshedge, and Oldsmith Corner' (fn. 8) (sixteenth century).
MANORS
In the time of the Confessor Earl Godwine held land at HEADLEY assessed at 3 hides. At the time of the Domesday Survey the same land, assessed at 5 hides, was held by Count Eustace of Boulogne. (fn. 9) It was reckoned a part of Bishop's Sutton, and consequently followed the descent of that manor (q.v.).
BROXHEAD
BROXHEAD (Brocheseve, xi cent.; Brockesheved, xii cent.; Brokkeshefd and Broxhed, xiv cent.; Brocas Head, xvii cent.) was held of Edward the Confessor by Spirites as an alod. At the time of the Domesday Survey it was placed under Neatham hundred, and was held of the Conqueror by Nigel the Physician. (fn. 10) In the latter part of the thirteenth century the manor was held of Baldwin de Calne by Hugh de Vaches and Margery his wife and Roger Launcelevy and Joan his wife by the annual payment of 40s. (fn. 11) In 1281 Roger and Joan granted lands in Broxhead to William son of Sampson to hold of them and the heirs of Joan at fee-farm by the annual payment of a mark of silver. (fn. 12) In 1295 Herbert de Calne died seised of 40s. rent in the vill of Broxhead which he held of Sir Hugh Despenser. (fn. 13) His heir was his son Herbert who it seems died young and was succeeded by his aunt Euphemia, sister of his father Herbert de Calne. Euphemia left a daughter and sole heir Margery who married John de Roches. (fn. 14) The latter was succeeded by his son and heir Sir John de Roches, who in 1333 settled the manor by fine on himself and Joan his wife and their heirs. (fn. 15) Five years later the manor was settled on John and Joan in tail-male with contingent remainder in fee-tail successively to their daughters Alice, the wife of Henry Romyn, and Mary, the wife of John de Borhunte. (fn. 16) Henry and Alice died without issue while Joan de Roches was holding the manor, and thus on her death in 1361 (fn. 17) it passed to Mary the widow of John de Borhunte, who shortly after her mother's death became the wife of Sir Bernard Brocas. (fn. 18) Sir Bernard died in 1395, after Mary's death, having married Katharine relict of Sir Hugh Tyrrell, at whose death in 1398 the property is described as a tenement called 'Brokkesheved' in the parish of Headley. Sir Bernard Brocas, aged forty-three or more, was found to be the son and heir of her late husband Sir Bernard. (fn. 19) The younger Sir Bernard was executed for treason on the accession of Henry IV, but by means of settlements in trust (fn. 20) the greater part of his property, including Broxhead, escaped forfeiture and remained in the possession of the Brocas family till 1506, (fn. 21) when, on the death of William Brocas, his property was divided between his daughters Anne and Edith. (fn. 22) Anne married George Warham in 1514, but died without issue, leaving her sister Edith, wife of Ralph Pexall, her sole heir. Edith's son and heir Sir Richard Pexall died in 1571, leaving four daughters and heirs, Ellen, Margery, Anne, and Barbara. Ellen married John Jobson; Margery married firstly Oliver Beckett and secondly Francis Cotton; Anne married Bernard Brocas, who was descended from the Sir Bernard Brocas who was executed in the reign of Henry IV, and Barbara married Anthony Brydges. One-third of the manor of Broxhead was divided equally among the four sisters. The remaining two-thirds remained in the possession of Sir Richard's widow, Dame Elinor, to hold for the term of her life if she remained single, with remainder to Pexall Brocas the son and heir of Anne and Bernard Brocas. (fn. 23) Shortly after their father's death, Ellen Jobson and Barbara Brydges parted with their twelfths of the manor, the former to Dame Elinor and her second husband Sir John Savage, and the latter to Anne and Bernard Brocas. (fn. 24) Margery Cotton died in 1581, seised of one-twelfth of the manor, her heir being her son John Beckett, under age, (fn. 25) and her husband Francis died thirty years afterwards, also seised of a portion of the manor. (fn. 26) Anne Brocas, who only survived her husband Bernard two years, died seised of a portion of the manor in 1591, her heir being her son, Sir Pexall Brocas. (fn. 27) Sir Pexall died in 1630 possessed of ten-twelfths of the manor. His heir was his son Thomas, aged thirty-nine and more, (fn. 28) who in 1633 succeeded in securing the remaining twelfths of the manor. (fn. 29) Six years later he and his son Robert sold the manor of Broxhead and a free fishery and a free warren to Edward Knight, (fn. 30) of whom the site of the manor was purchased in 1641 by Stephen Lee. (fn. 31) Mr. Montagu Burrows, in The Family of Brocas of Beaurepaire, p. 341, states that after the Restoration the younger sons of the lastmentioned Thomas Brocas were possessed of an estate for life in the manor, but gives no authority for this statement, and it is difficult to ascertain the true history of Broxhead at this period. It is probable that the site of the manor remained in possession of the Lee family for over a hundred and fifty years, as Charles Lee and Mary his wife dealt with it by recovery in 1808. (fn. 32) In 1827 the manor of Broxhead, or Brocashead, Slayford Farm (fn. 33) (modern Sleaford Farm), and Groom's Farm, in the parishes of Headley and Kingsley, were the property of the Hon. Henry Legge, (fn. 34) who owned large estates in the neighbourhood. From him it passed into the Sherborne family, Lord Sherborne having married Mary Legge, the only daughter of Henry Lord Stawell, who was the son of Henry Bilson Legge. Lord Sherborne left the manor to his third son, Ralph Dutton, from whom it passed to his grandson Henry Dutton of Hinton House, Hinton Ampner. There is no longer a manor of Broxhead, the lordship having been divided a few years ago. The part on the east side of the road from Lindford to Sleaford was sold by Henry Dutton to the late judge, Sir R. S. Wright, and on his death in 1904 passed by purchase to Mr. C. W. McAndrew, of Headley Park. The remainder on the west side of the road was sold to Mr. Ulick Burke, lord of the manor of Woodcote, who sold it to Sir David Barbour, who in his turn sold it to the military authorities as an appendage to Bordon Camp. (fn. 35)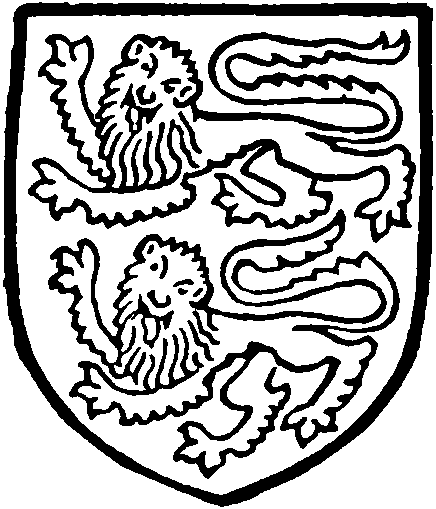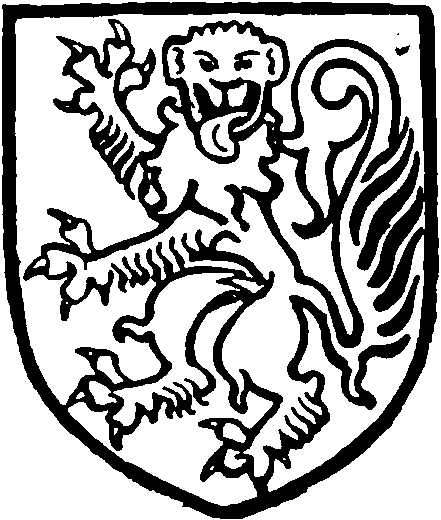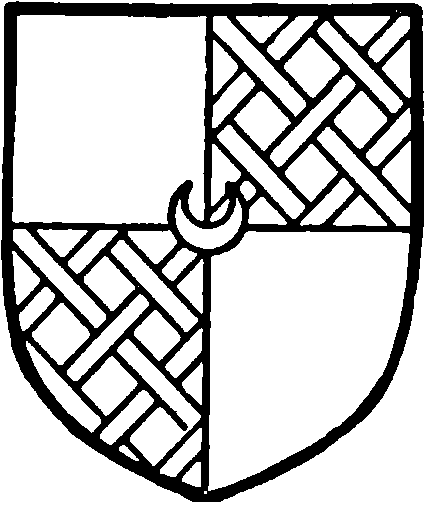 WISHANGER
WISHANGER (Wissangra, Wishangla, Wishang, and Wishangra, xii cent.; Wisehanger and Westhangre, xiii cent; Wilhangre and Wychangre, xiv cent.; Wicchanger, xv cent.) was held in 1167 by Gerard. (fn. 36) The overlord seems to have been the bishop of Winchester, for Richard of Ilchester, bishop of Winchester, granted to the abbey of St. Mary of Waverley 1 hide of his land of Wishanger, which lay towards the forest, and the land of the monks themselves, which was called Dochenfield. (fn. 37) This grant was subsequently confirmed by Richard, John, Stephen, Edward II, and Edward III. (fn. 38)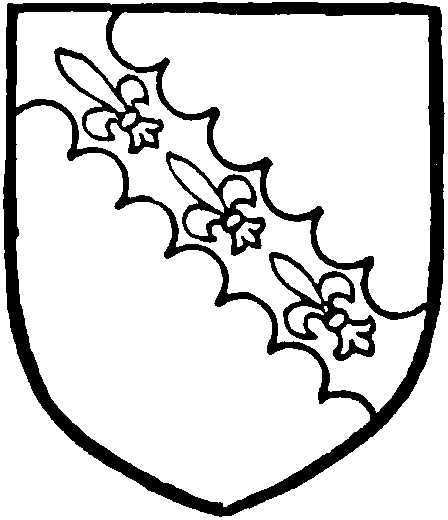 In 1290 William de la Charité surrendered his right in a messuage and 2 carucates of land in Wishanger to Richard atte Rudde of Petersfield, and Margaret his wife. (fn. 39) A year later Richard and Margaret granted a messuage, 160 acres of land, 22 acres of meadow, 8 acres of wood, 180 acres of pasture, and rents in Wishanger to John of Pontoise, bishop of Winchester, to hold to him and his heirs. (fn. 40)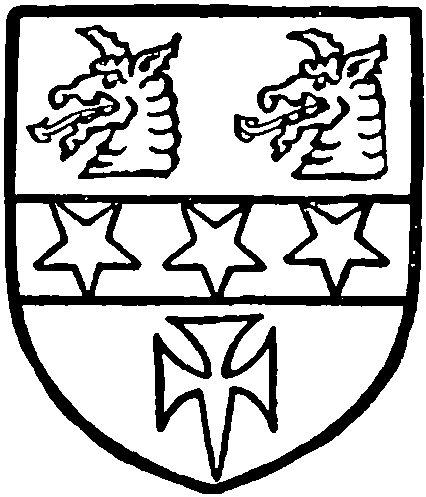 In 1346 John de Thudden was holding in Wishanger the fourth part of a fee which had belonged to John de Worstede. (fn. 41) It is probable that this John de Thudden left three daughters and heirs, one of whom married Richard Seman, another John Trop, and the third Richard Esteney. (fn. 42) In 1389 Richard Seman acquired one-third of the manor from John Trop and Joan his wife, (fn. 43) and in 1391 another third from Richard Esteney and Isabel his wife, (fn. 44) and probably by the latter date had the whole of the manor in his possession. From him it passed to Richard Holt, who was holding it in 1428. (fn. 45) Richard Holt's heir was his son Richard, who died seised of the manor held of William bishop of Winchester in 1458, leaving two daughters, Christine aged fourteen, and Elizabeth aged ten. (fn. 46) Wishanger was assigned to Elizabeth, who married Sir John Pounde, and had a son and heir William Pounde. (fn. 47) On William's death the manor passed to his son and heir Anthony Pounde. Anthony's son and heir Richard died without issue, and on his death his property was divided between his two sisters Honora and Mary, (fn. 48) Wishanger being assigned to the latter. She married her cousin Edward White, the son of John White and Katharine Pounde, (fn. 49) who was Anthony Pounde's sister. In 1580 Edward White died seised of the manor of Wishanger, which he held by courtesy after the death of his wife Mary. (fn. 50) His heir was his son John, aged eighteen, who some time afterwards was described as holding a capital messuage called 'Wysslehange,' and four tenements with appurtenances in 'Hetheley', abutting on 'Dokenfeld Water.' (fn. 51)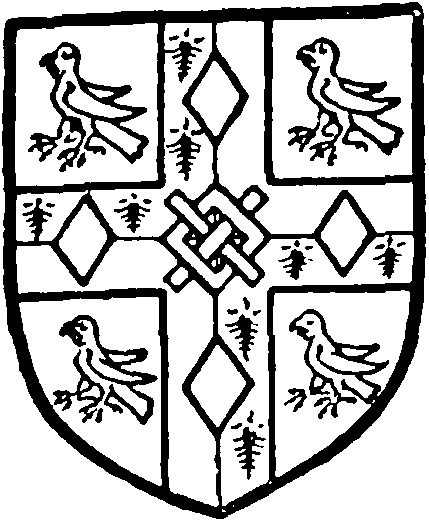 In 1593 Jane Lambart acquired the manor from John White and Frances his wife. (fn. 52) She seems to have married subsequently Gerard Fleetwood, for Gerard was seised of it in right of Jane his wife in 1601, (fn. 53) when he sold it for £400 to Sir Hercules Paulet, who was still holding it in 1619. (fn. 54) From him it seems to have passed to a certain William Horne of Southampton, merchant, who by his will, dated 1668, provided for the payment of various annuities out of the proceeds of the sale of the estate. Wishanger appears to have been sold to or taken over by John Speed, his brother-in-law, and remained in the Speed family, also of Southampton, till 1797, about which date only it was released from the payment of the various annuities by which it was burdened. In that year John Silvester and Harriet his wife (née Speed) sold it to Sir Thomas Miller of Froyle. (fn. 55) The estate remained in the Miller family till 1868, when the executors of Sir Charles Hayes Miller sold it to John Rouse Phillips. On his death sixteen years later his executors sold it to Joseph Whitaker of Palermo, Sicily, on whose death a year later it passed to his son, Mr. A. Ingham Whitaker, (fn. 56) of Grayshott Hall, Haslemere, its present owner. Wishanger Manor, as shown in an old map in the possession of Mr. A. Ingham Whitaker, was apparently a very small manor, and in the deeds as far back as 1700, and for some time after, it is spoken of as 'My farm and manor or reputed manor of Wishanger.' The manorial rights have long since lapsed, and the manor is now represented by Wishanger Manor Farm, which stands on the southern boundary of Wishanger Common.
CHURCH
The church of ALL SAINTS, HEADLEY, is situated on the west side of the heath, the ground falling away to the east and west. The walls are of rubble composed of local sandstone and ironstone with ashlar dressings of sandstone, and the roofs are covered with red tiles. The church consists of a chancel with a north vestry, a nave with a south porch, and a north-west tower. The chancel and nave were rebuilt in 1859, and retain no ancient fittings. The west window of the nave is a three-light fifteenth-century window, reset, and in the south porch, which is of wood on a stone base, some of the old timbers remain. The nave roof is of the sixteenth century, of a wide span, 27 ft., with moulded wall plates, tie beams, king posts and struts, the rafters having collars and braces. The tower (fn. 57) is of the fifteenth century, of three stages, with modern pinnacles and battlements. Its internal measurements at the ground level are 9 ft. by 9½ ft., with walls 3 ft. 10 in. thick. There are no angle buttresses. In the ground stage is a two-light west window, and in the second stage a single-light window with trefoiled head in the same position; the belfry windows are of two lights with a quatrefoil in the head. The arch from the tower to the nave is of two orders with large hollow chamfers and semi-octagonal capitals, responds, and bases, of a local fifteenth-century type, which looks earlier than it really is. The font is modern. There are two bells by Thomas Mears of (Whitechapel) London, 1838. In the vestry are two large eighteenth-century paintings of Moses and Aaron, of more than the average merit of their class.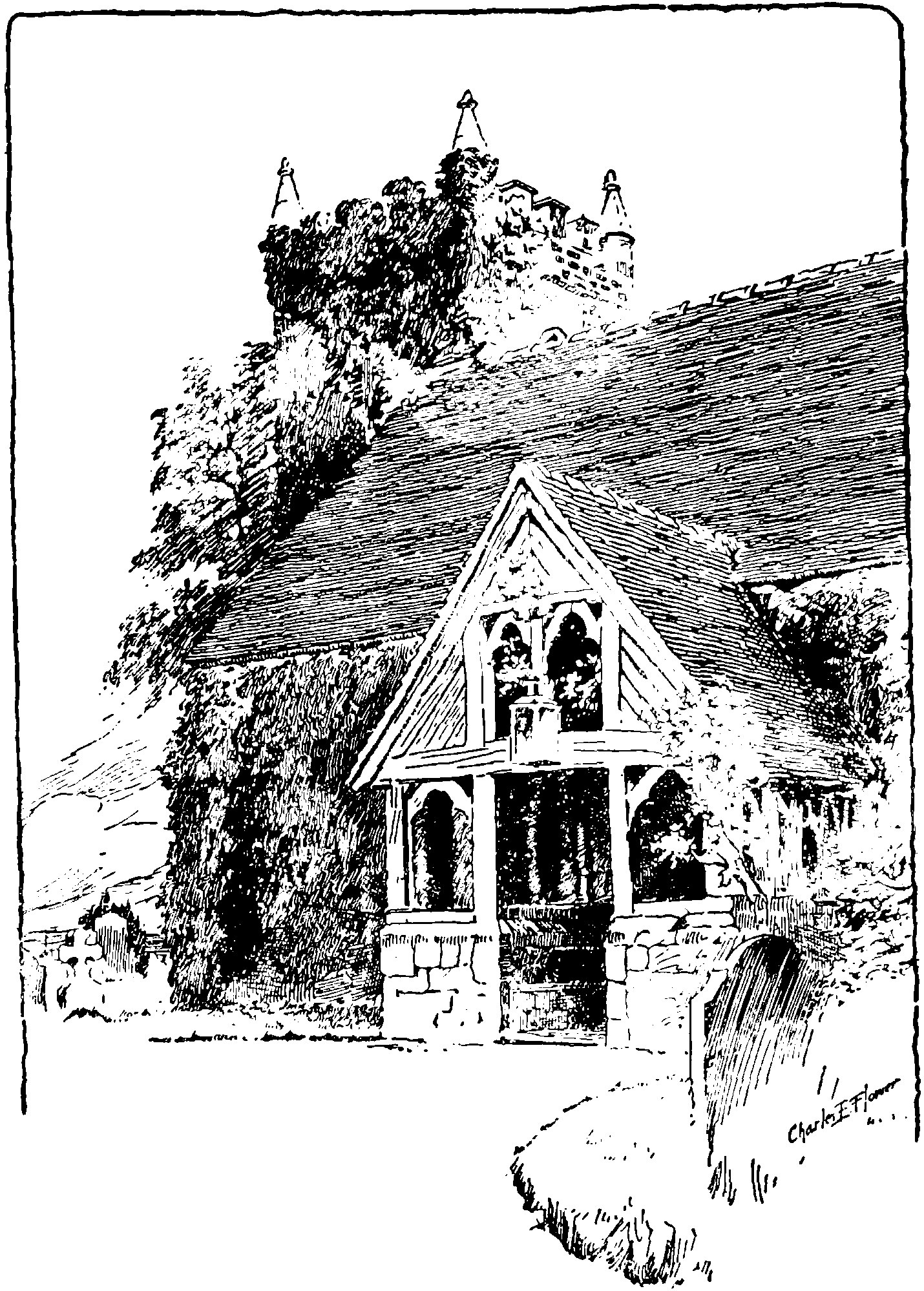 The plate consists of a silver communion cup and cover paten of 1567, a silver flagon given in 1734, and two pewter alms dishes.
The parish registers date from 1537.
ADVOWSON
The rectory of Headley was appropriated to Merton Priory subsequent to 1317, when Walter de Brokesbourne, rector of the parish, was ordained priest by Bishop Sendale of Winchester. (fn. 58) The prior and convent presented to the vicarage until the dissolution of the priory, (fn. 59) when the advowson passed into the hands of the bishop of Winchester. It was included in the possessions of the bishop granted to Sir John Gate in 1551, (fn. 60) but remained the property of the crown after he was forced to surrender them until 1626, when at the intercession of the queen Charles I granted it to Queen's College, Oxford, (fn. 61) with whom the right of presentation has remained to the present day. There is a rectory house and 50 acres of glebe. The question of tithes was dealt with by the Court of Exchequer in 1749. (fn. 62)
The church at Grayshott, dedicated to the honour of St. Luke, was consecrated in 1900. This consolidated chapelry was formed, partly from Headley, and partly from adjoining Surrey parishes, by Order of Council of 30 January, 1901. (fn. 63)
There was in 1549 an obit kept in 'Hedleigh' church, supported by lands called 'Bedvelles,' then occupied by William Atmore, which yielded 36s. 6d. a year; 18s. 2d. of this sum was distributed to the poor. (fn. 64)
There are Congregational and Bible Christian chapels in the parish, and the Plymouth Brethren have an iron chapel at Standford.
CHARITY
In 1755 a free school for twelve poor children was founded at Headley by the Rev. George Holme, D.D., who gave a master's residence and endowed the school with a house and 2½ acres of land in Whitmore Valley, and an annuity of £6 charged on an estate at Ash near Aldershot. The whole now yields about £13 a year. In 1872 the school-building was enlarged, and is now used as the National Schools for all the children of the parish. These schools were again enlarged in 1893–4, and now accommodate 300 children. There is a National School (mixed) at Grayshott, the property of Miss I'Anson.