Page 182
A History of the County of Hampshire: Volume 4. Originally published by Victoria County History, London, 1911.
This free content was digitised by double rekeying. All rights reserved.
THE HUNDRED OF MAINSBOROUGH
containing the parishes of Brown Candover; Chilton Candover; Woodmancott
The above list represents the extent of the hundred both in 1086 (fn. 1) and in 1831. (fn. 2) Woodmancott was added to the hundred of Holdshot before 1841, so that Mainsborough now contains only Brown Candover and Chilton Candover. The hundred was assessed at 30 hides in the time of Edward the Confessor and at 23 hides and 2½ virgates in 1086.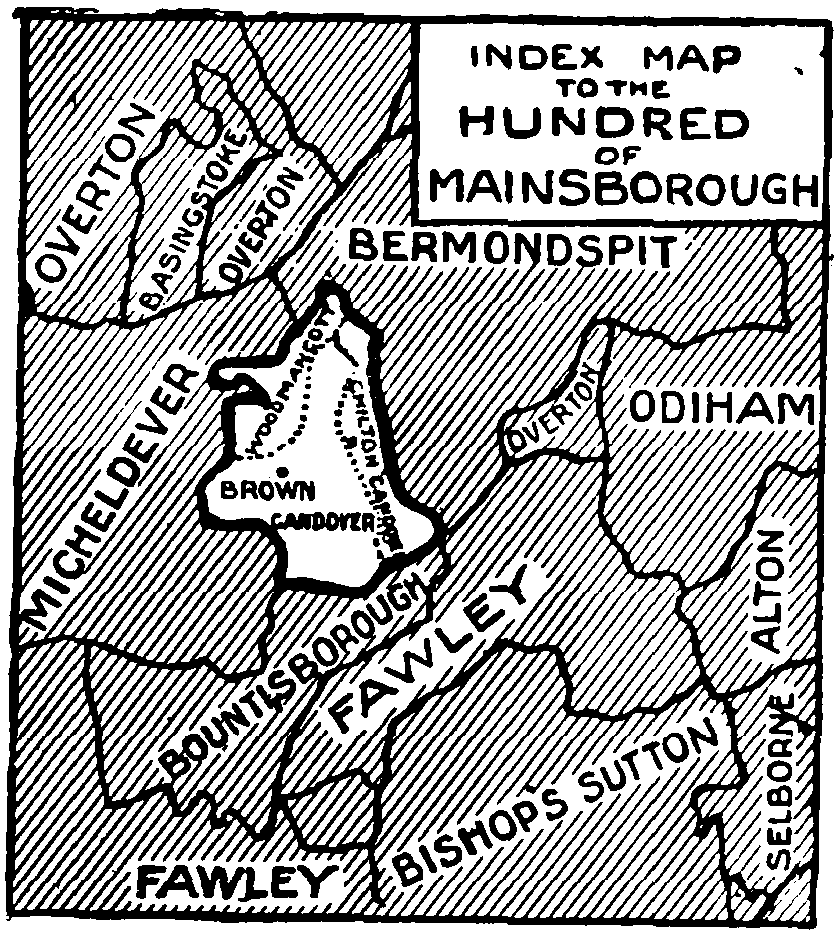 In 1280 Robert Daundeley, when called upon to show by what warrant he had pillory and the assize of bread and ale in Chilton Candover, asserted that these liberties belonged to the hundred of Mainsborough, and stated that he was then holding that hundred by the annual payment of 5s. to the king. (fn. 3) From that date the hundred continued to descend with the manor of Chilton Candover (fn. 4) (q.v. infra). There are no endowed charities in this hundred.