Pages 174-176
A History of the County of Hampshire: Volume 4. Originally published by Victoria County History, London, 1911.
This free content was digitised by double rekeying. All rights reserved.
TUNWORTH
Tunworde (xi cent.); Tunewurda (xii cent.); Tunnesworth, Toneworthe, Thonewurth (xiii cent.).
Tunworth is a small parish covering an area of 1,105 acres, (fn. 1) and is situated about 4 miles south-east from Basingstoke. The village lies in the south of the parish, which here reaches a height of over 400 ft. above the ordnance datum. All Saints' Church stands just outside the eastern boundary of Herriard Park, and a little to the east is the rectory, which is occupied by Mr. E. Vansittart Frere, since the Rev. Arthur Kelly, M.A., the rector, resides at Winslade, to which parish he was presented in 1895 to hold in conjunction with Tunworth. The schools were built in 1857. Priest Wood, Gaston Copse and part of Herriard Park, all in the south, are responsible for the 97 acres of woods and plantations which the parish contains. (fn. 2) The soil is light loam and the subsoil chalk. The chief crops are wheat, barley and roots.
The following place-names in Tunworth occur in a document of the early 17th century:—a messuage called 'Lamboldesholde' and a wood called 'Combe Wood.' (fn. 3)
Manor
The manor of TUNWORTH, which Alvred had held of Queen Edith, formed part of the vast possessions of Hugh de Port in 1086. (fn. 4) Hugh de Port held it in demesne, but the actual holder in the middle of the 12th century was Adam de St. Manuel, (fn. 5) although there is no evidence to show from whom he acquired the demesne lordship. The overlordship, however, continued with the de Ports and their descendants, (fn. 6) John Marquess of Winchester being returned as the overlord as late as 1633. (fn. 7) Reginald de Mohun of Dunster (co. Somers.) died seised of Tunworth at the beginning of the 13th century, (fn. 8) and in 1207 his son and heir Reginald assigned it in dower to his widow Hawise, (fn. 9) who had married William Paynel as her second husband. (fn. 10) On her death it reverted to Reginald and was by him granted in free marriage with his daughter Lucy (fn. 11) to John de Grey, lord of Codnor (co. Derb.), who died seised in 1272. (fn. 12) He was succeeded by his son Henry, who in 1275 was returned as holding one knight's fee in Tunworth of John de St. John. (fn. 13) On the death of Henry in 1309 the manor passed to his son Richard, (fn. 14) who obtained a grant of free warren in his demesne lands of Tunworth from Edward III in 1335 (fn. 15) —the year of his death. From him it passed through his son John Grey (fn. 16) to his great-grandson Richard Grey, who died in 1418. The manor was held in dower by Elizabeth widow of Richard until her death in 1451, when it passed to her grandson Henry Grey son of her son Henry, (fn. 17) who had died in 1441. (fn. 18) Tunworth passed with the manor of Upton Grey by sale from Sir Henry and Margaret his wife to Sir Richard Illingworth, baron of the Exchequer in 1467, (fn. 19) and continued in the Illingworth family for about a century and a half. Richard died in 1476, and Tunworth then passed in accordance with a previous settlement to his younger son Richard, (fn. 20) who settled at Mitcham (co. Surr.), his residence, which was pulled down about forty years ago, being situated to the south of the Cricket Green. (fn. 21) Richard died in 1511 and was succeeded by his son William, (fn. 22) whose will was proved in the archdeaconry of Surrey 27 May and 22 July 1538. (fn. 23) Ralph Illingworth, son of the latter, (fn. 24) as lord of Tunworth paid 2s. in 1561 for exemption from attendance at the manor and hundred courts of Basingstoke for that year. (fn. 25) He was buried at Mitcham on 3 July 1572, and was followed by Michael Illingworth, possibly his son, but more probably his brother, (fn. 26) who conveyed it to his son John in 1601 and died in 1618. (fn. 27) John Illingworth as lord of the manor presented to the church in 1611, (fn. 28) but soon afterwards parted with the estate, the purchaser most probably being John Hall of Basingstoke, who was the owner of the manor and advowson in 1630 (fn. 29) and died in 1633. (fn. 30) Thomas Hall, twice Mayor of Basingstoke, the third and youngest son of John, apparently succeeded to the manor, for he resided at his seat in Tunworth after his retirement from the corporation of Basingstoke in the middle of the 17 th century until his death in 1669. (fn. 31) Joan Hall widow presented to the living in 1699, (fn. 32) and 'Mrs. Hall of Maplederwell widow' is described as 'lady of the manor and patroness of the rectory' by a writer in 1703. (fn. 33) Joan Hall widow and William Hall dealt with the manor and advowson by fine and recovery in 1705, (fn. 34) and William Hall presented to the church in 1713 and again in 1728. (fn. 35) He apparently died soon afterwards, however, for Thomas Hall was the patron in 1732. (fn. 36) The manor and advowson continued in possession of Thomas Hall until 1760, in which year he sold them to Samuel Prince, clerk. (fn. 37) From the latter the estate passed by purchase three years later to Tristram Huddlestone Jervoise of Herriard. (fn. 38) The manor has from this date followed the same descent as the manor of Herriard (q.v.), the present owner being Mr. Francis Henry Tristram Jervoise of Herriard Park.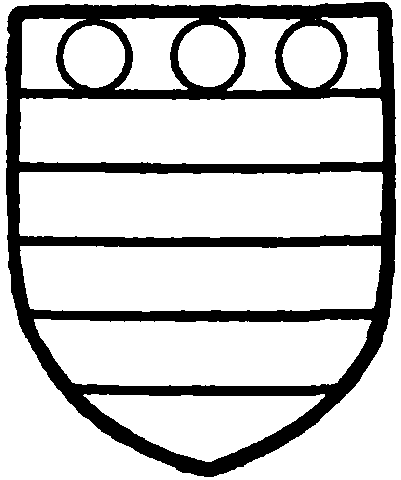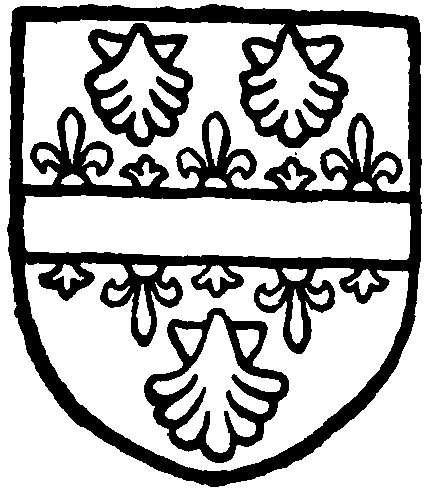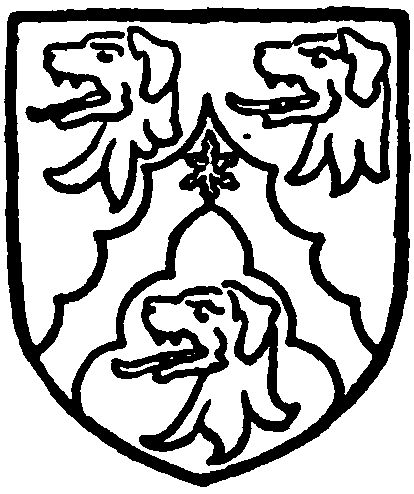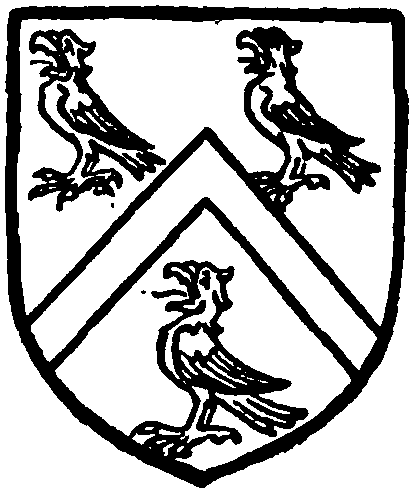 Church
The church of ALL SAINTS consists of a chancel 15 ft. by 13 ft., nave 32 ft. 5 in. by 15 ft. 6 in. (inside measurements) and a south porch. The nave walls date from the 12th century and one original window still remains; the chancel and chancel arch are perhaps c. 1200, and appear to have been partly rebuilt at a later period, and the south porch, which is of no great age, was restored in 1908.
The chancel has a modern east window of three lights with geometrical tracery, and in the north wall is a very small pointed light rebated and chamfered outside and splayed inside, apparently of 13th-century date. The south wall is unpierced, and the chancel arch has square jambs with small angle chamfers stopped out above the floor and below the abaci.
The abaci are square chamfered beneath, the arch is two-centred and chamfered, the chamfers being stopped above the abaci. At the north-east of the nave is a small round-headed light of the 12th century with splayed inner jambs and arch set high in the wall, with chalk head and jambs and a modern Bath stone sill. Further west, on the site of the old north door, is a modern window of two trefoiled lights with tracery in a pointed head.
The south window is also modern, of four trefoiled lights under a square traceried head, and the south doorway dates from c. 1300 and has jambs and pointed head of two chamfered orders with a moulded label. The west window is a modern cinquefoiled light, and over the west end of the nave is a small modern wood bell-turret with boarded sides, capped by a lead roof and an octagonal shingled spirelet. It contains one bell.
The roofs are open, the timbers are plain and some of them appear to be old. The altar, font and other furniture are modern.
The plate consists of a chalice of pre-Reformation pattern, a paten and a silver-mounted glass flagon, all of 1853.
The registers date from 1749, the first book containing baptisms and burials from that date to 1812 and the second marriages from 1754 to 1812.
Advowson
The first recorded mention of a church in the parish is in 1291, when it was assessed at £4. 6s. 8d. (fn. 39) Joan Du Bois widow of Sir John Du Bois presented a rector between 1290 and 1295, (fn. 40) but after that date the lords of the manor have presented to the church till the present day with but few exceptions. (fn. 41) In 1388 Stephen Shirfelde engaged in a dispute with Sir John Grey as to his right to present, but in June of that year the king ordered the latter's presentee to be instituted, as he had been successful in establishing his claim to the advowson by process of law. (fn. 42) The living is at the present day a rectory of the net yearly value of £120, including 44 acres of glebe and residence, in the gift of Mr. F. H. T. Jervoise.
Joseph Warton the critic, the elder brother of the historian of English poetry, was formerly rector here, being instituted in 1754. (fn. 43)