Pages 205-207
A History of the County of Hampshire: Volume 4. Originally published by Victoria County History, London, 1911.
This free content was digitised by double rekeying. All rights reserved.
DEANE
Dene (xi cent.); Dena (xii cent.); Den, Dene Maudit (xiii cent.); Dean (xiv cent.).
Deane is a parish situated 6 miles west from Basingstoke and containing 1,587 acres, of which 520½ acres are arable land, 256 acres permanent grass and 264½ acres woods and plantations. (fn. 1) It lies on high ground, the highest altitudes being reached on its northern and southern boundaries, viz. 472 ft. above the ordnance datum on the northern borders of Great Deane Wood in the north, and about 500 ft. above the ordnance datum at Ganderdown in the south. The village, which is situated on the main road from Whitchurch to Basingstoke, in the extreme southwest of the parish, about half a mile east from Ashe village and 1¼ miles south-west from Oakley, occupies the lowest ground in the parish—a little over 300 ft. above the ordnance datum. Deane House, which is situated in a well-wooded park of 70 acres near the church on the north-east, has some traces of antiquity; two of its rooms are panelled with 17th-century woodwork and have carved wood mantels with roundheaded panels; the staircase has carved brackets in the string, and thin turned balusters. On the outside of the house no work earlier than the 18 th century is to be seen. To the south are the rectory, standing in extensive grounds, and the schools, which were built for 56 children in 1879; while a short distance to the east of the village is Oakley. Hall, the property of Major William Archibald Hicks Beach. The mansion was built in 1795 upon the site of the former house and altered in 1860, and stands in the midst of a well-wooded park, covering about 490 acres, which extends into Oakley parish. Deane is intersected by two branches of the London and South Western Railway—by the main line which traverses the south of Oakley Park and by the Andover and Salisbury branch which cuts through the north of the parish. The soil is gravel, but the high-lying land is stiff clay. The subsoil is chalk and gravel. The chief crops are wheat, barley, oats and roots. The following placenames in Deane occur in a 16th-century deed of sale:—Deane Heath, Noke Down, Ramsholte, Haule Heath and Haule Grove. (fn. 2)
Manors
At the time of the Domesday Survey DEANE (Deane Mauduit, xiv cent.) which a certain Thoe had held of Edward the Confessor was held by William de Ow. (fn. 3) By the middle of the 12th century the manor had passed into the hands of Robert de la Mare, (fn. 4) the lord of Castle Holdgate (co. Salop), probably coming to him by his marriage with his wife Alice. (fn. 5) Robert died at Benevento in 1193 on his way back from the Crusades, leaving a daughter and heir Agnes, the widow of Robert Mauduit of Warminster (co. Wilts.), chamberlain to King Henry II, (fn. 6) who soon afterwards made fine at the discretion of the Chancellor for the relief of the lands which had belonged to her father. (fn. 7) Agnes died before 1199 leaving a son and heir Thomas, who came of age in 1203, succeeding to large estates in Shropshire, Wiltshire and Hampshire. (fn. 8) In 1216 he joined the barons' party against King John, and, as he did not return to his allegiance on the accession of King Henry III, on 16 March 1217 all his lands in Shropshire, Hampshire and other bailiwicks were given to Robert de Ferrars wherewith to support himself in the king's service and during the king's pleasure. (fn. 9) Under some misapprehension the manor of Deane, which was still held by Robert de la Mare's widow Alice, was included in the confiscation, but was not given back on 14 September 1217 when, having returned to his allegiance, Thomas was reinstated in his possessions. (fn. 10) Thus in 1218 a certain Thomas le Gastin was summoned to show by what warrant he held the vill of Deane, which William de Ferrars had held while he lived, (fn. 11) and again in 1224 Alice's nephew William de la Mare sought to recover for his aunt a carucate of land in Deane from whomsoever was then holding it. (fn. 12) The manor was no doubt restored to Alice, and on her death descended to her grandson Thomas, who on his death in 1244 was succeeded by his son and heir William. (fn. 13) William's successor was Thomas, who in August 1270, being about to accompany Prince Edward to Palestine, obtained licence from the king to put out at farm his demesnes of Warminster. (fn. 14) He died shortly afterwards, leaving a son and heir Warin under age, (fn. 15) and in 1274 Sir Alan de Plukenet granted the custody of the manors of Grateley and Deane which were of his inheritance to Sir John de St. Valery to hold from Thursday after the Feast of St. Peter and St. Paul 1274 until Michaelmas 1279. (fn. 16) Warin came of age in 1290 and obtained livery of all the lands which his father had held in chief. (fn. 17) Five years later he obtained licence to demise his manor of Deane for six years to Bevis de Knovill (fn. 18) —no doubt on his departure to the Holy Land with Edward I, by whom he was highly esteemed. He died, however, at the early age of thirty, circa 1299, leaving a son and heir Thomas under age, (fn. 19) whose marriage was granted in 1301 to Robert de Felton. (fn. 20) Thomas obtained a grant of free warren in all his demesne lands of Deane in 1518, (fn. 21) but some years later, siding with the other barons against the Despensers, he was taken prisoner at Boroughbridge and executed, and his estates confiscated. (fn. 22) His son and heir John, who was a minor at the time, (fn. 23) came of age in 1332, obtaining in that year livery of his estates, (fn. 24) and died in 1364 leaving as his heir his granddaughter Maud the only child of his son Thomas. (fn. 25) Five years later the manor was conveyed by trustees to William of Wykeham, Bishop of Winchester, (fn. 26) and was settled on him in 1392 with remainder in tail-male successively to his greatnephews William and Thomas of Wykeham. (fn. 27) It passed to Sir William Fiennes, second Lord Saye and Sele, in the same way as Ashe (q.v.), but unlike Ashe was never held by Morgan Kidwelly either to his own use or to that of King Richard III. Thus it escaped confiscation on the accession of King Henry VII. Richard Fiennes, the son of Henry Fiennes who had granted a life interest in Ashe to Morgan Kidwelly and his wife, died seised of it in 1501, leaving an infant son and heir Edward. (fn. 28) Deane remained with the Fiennes family until 1590, (fn. 29) in which year Richard Fiennes, grandson of Edward, sold it with Ashe to James Deane, afterwards Sir James (vide Ashe), (fn. 30) who by his will dated 19 August 1607 left it to his 'servant' James Deane, subject to annuities to Richard Deane and James Deane sons of his cousin John Deane of Froyle, and an annual rentcharge of £10 8s. for the relief of the poor people of Basingstoke. (fn. 31) A James Deane, probably the legatee, was buried in the parish church of Deane in 1628, (fn. 32) and on his death the manor seems to have passed to a John Harwood with whom he was in some way connected. (fn. 33) From this date the manor remained in the Harwood family until 1864, (fn. 34) when it was purchased by the Right Hon. William Wither Bramston Beach, who at his death in 1901 was Father of the House of Commons. (fn. 35) His son Major William Archibald Hicks Beach is at the present time lord of the manor of Deane.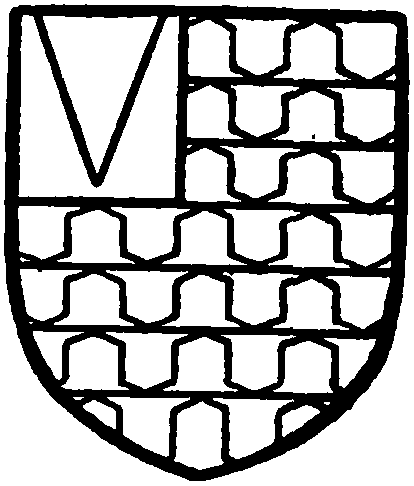 OAKLEY HALL, which until the 18th century was called merely HALL or HALL PLACE, in early times formed part of the manor of Deane, the names of Robert atte Hall and John atte Hall, holders of 1 carucate and 2 virgates respectively, occurring as free tenants of the manor in 1299. (fn. 36) In 1317 it was sold by John atte Hall of West Oakley to Robert de Bury by the description of 2 messuages, 2 carucates of land, pasture for 4 horses, 12 oxen, 26 pigs and 104 sheep, and the profits of 8 carucates of underwood to be taken yearly in West Oakley, Church Oakley and Deane, (fn. 37) and before 1346 the holding had passed into the hands of John Mauduit, lord of the manor of Deane, who in that year is returned as holding the fourth part of a fee in Deane, which had belonged to Robert de Bury. (fn. 38) From this date Hall followed the same descent as Deane (q.v.) until the end of the 16th century, when it passed by sale from Richard Fiennes to the yeoman family of Ayliffe. The Ayliffes only held the estate for a generation, selling it in 1620 to George Wither, (fn. 39) on whose death unmarried in 1666 it passed to his nephew Gilbert Wither, rector of Deane. Gilbert Wither died in 1676, leaving a son Charles Wither, (fn. 40) on whose death in 1697 it passed to his son and heir Charles. Charles died in 1731, his only son Charles having predeceased him, and the property consequently passed to his daughter Henrietta Maria, who had married Edmund Bramston of Boreham (fn. 41) (co. Essex). Wither Bramston, of Hall Place, son of Edmund and Henrietta Maria, died without issue in 1832, when the estate passed to William Hicks Beach, the son of his first cousin Henrietta Maria, the wife of Michael Hicks Beach, who by royal licence six years later dropped the name of Hicks and retained that of Beach only. (fn. 42) The present owner of Oakley Hall is his grandson Major William Archibald Hicks Beach son of the Right Hon. William Wither Bramston Beach.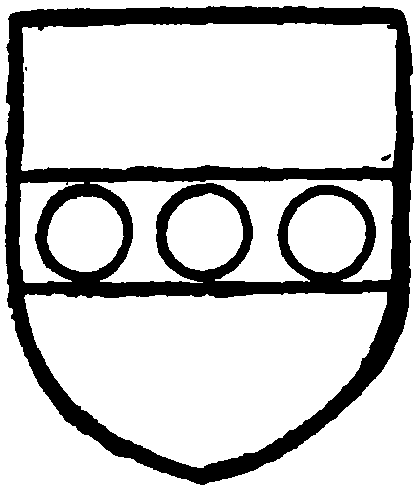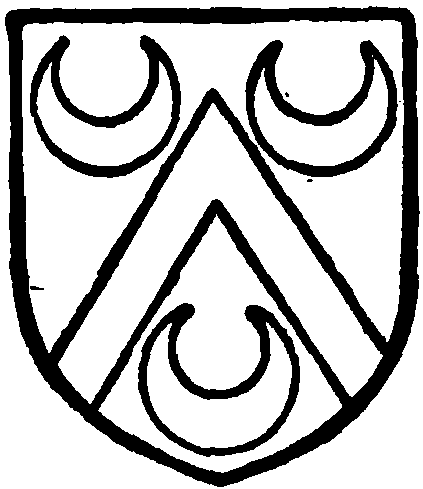 Church
The church of ALL SAINTS was built in 1818 in the Gothic style of the period; the exterior is wholly covered with cement. It has a chancel 23 ft. 8 in. by 21 ft. 8 in.; nave 37 ft. 6 in. by 21 ft. 8 in.; south porch and west tower 11 ft. 4 in. square.
The east window of the chancel is a large pointed light with carved jambs and a large crocketed label inside, and in the south wall is a single light. On the north are two window-shaped panels and a blocked doorway, and a stone screen of three bays divides the chancel from the nave. The latter has two windows a side, each of two lights, and a doorway at the south-west. The tower, which is of three stages, has sham windows on the north and south in the two lowest stages and a west window like those of the nave; the bell-chamber walls are pierced by large single-pointed lights. The cornice is a heavy moulded one and the parapet is embattled with crocketed pinnacles at the corners. The ceilings of the nave and chancel are of pointed barrel shape in plaster.
The altar, pulpit, font, &c., are all modern. In the two small windows of the south porch are two figures in early 16th-century stained glass, that in the west window being St. Christopher, while the other is a saint holding a monstrance.
There are five bells, all by James Wells of Aidbourne, 1821.
The plate consists of a silver chalice and paten cover of 1570; a silver flagon of 1694 given by Elizabeth widow first of Gilbert Wither of Hall and afterwards of Dr. Watson Dean of Battle in Sussex; two cruets and an alms plate and a silver tazza cup of 1551 inscribed 'ex dono Dorotheae Wither de Hall viduae 1698.'
The first book of the registers contains baptisms and marriages from 1659 to 1785 and marriages from 1679 to 1772; in this book is a note to the effect that from 2 July 1763 to 5 February 1764 there were seldom two dry days together in the seven months, and sometimes twenty days' rain together; the waters rose at Deane on 7 January and there was no passing for foot people until after Lady Day; it describes how the graves were filled with water, and wells rose, &c.
The second book has the printed marriages from 1761 to 1812, and the third baptisms from 1787 and burials from 1786 to 1812.
Advowson
The advowson of the church of Deane followed the same descent as the manor until 1608, (fn. 43) when in accordance with Sir James Deane's will it passed to his cousin Simon Holdip, then parson of Ashe and Deane. (fn. 44) Andrew Holdip son of Simon sold the advowson to George Wither of Hall in 1660, (fn. 45) and from this date the owners of Hall or Oakley Hall have presented the rectors, (fn. 46) the patron at the present time being Major William Archibald Hicks Beach.
Charities
This parish is entitled to elect two poor widows to the almshouse established in Basingstoke by will of Sir James Deane, dated in 1607.
The Wither and Bramston Charity, regulated by a scheme of the Charity Commissioners of 1 April 1884. (See under Oakley Church, hundred of Chuteley.)
In 1905 the sum of £5 4s. was paid to Deane Sunday School and £11 to the Deane Church Fund.