Pages 337-342
A History of the County of Hertford: Volume 2. Originally published by Victoria County History, London, 1908.
This free content was digitised by double rekeying. All rights reserved.
EAST BARNET
La Bernette, la Barnette (xiii cent.); Low Barnet (xv cent.).
East Barnet is a long and narrow parish lying north and south along the valley of Pymme's Brook. It is bounded on the west by the main line of the Great Northern Railway, and on the east it joins Enfield Chase in the county of Middlesex. The ground slopes up on this side to a height of some 200 ft. A high road from London to the north runs along the eastern border, and a parallel road at the bottom of the valley, two roads east and west connecting these main roads. There are two stations on the Great Northern—New Barnet and Oakleigh Park. The chief part of the population has clustered around the station of New Barnet, and forms a small but rapidly increasing town of that name, which meets Chipping Barnet on the west, and is spreading east along the Enfield Road to Cock Fosters hamlet, on the eastern parish boundary. One half of this hamlet is in the parish of Enfield, in the part called Trent Park. There are schools and a church.
In the south of the parish is a new hamlet called Brunswick Park, at present consisting only of a few streets of red-brick houses, but rapidly growing. To the east of Brunswick Park is the beautifully wooded Great Northern Cemetery.
The old parish church of East Barnet stands almost forsaken on the western slope of the valley of Pymme's Brook. There are a few residences in this valley and a number of large houses in their parks and grounds on the eastern ridge standing a little back from the high road.
East Barnet contains many so-called parks, that of Oak Hill being the largest. It comprises about 20 acres, and occupies one of the highest points of the parish, from whence good views are obtained of the surrounding country. There are smaller parks at Belmont; Bohun Lodge, the residence of Mr. William Allen Vernon; and Little Grove, the seat of Mrs. Stern. Osidge Park, the seat of Sir Thomas Lipton, lies to the south of the parish, and Willenhall Park, now a building estate, is at the western extreme of the parish near Barnet Vale.
Part of the parish was assigned to the ecclesiastical district of Lyonsdown in 1869. (fn. 1)
A mill which is recorded as having belonged to the abbot of St. Albans in 1291 (fn. 2) probably stood on Pymme's Brook, but there is no trace of one now.
Place names which occur in this parish are Frith House, Buckhill fields, Hanging fields, Nulwood, Coalswood, Newman Noke, Boresgrove, Sherepath field, Hamosfield, and Brookefield.
In 1905 the parish contained 70 acres of arable land, 926 acres of permanent grass, and 10 acres of woodland. (fn. 3) The soil is clay and the subsoil gravel; the chief crop is hay.
East Barnet is the burial place of Sir Alexander Cumming or Cuming, chief of the Cherokees. In 1729 he undertook a voyage to the Cherokee Mountains on the border of South Carolina and Virginia, and in April, 1730, 'by the unanimous consent of the people, he was made law-giver, commander, leader and chief of the Cherokee nation.' His explorations were published in the London Daily Journal of 8 October, 1730. He died an inmate of the Charterhouse in 1775. (fn. 4)
Richard Bundy, the translator of Lamy's Apparatus Biblicus, and the Roman History by Catron and Rouillé, was presented to the living of East Barnet in 1733.
Daniel Augustus Beaufort, the geographer, was born at East Barnet. The Royal Irish Academy owed its formation in great part to his exertions. His most important work was his map of Ireland, published in 1792, and accompanied by a memoir of the civil and ecclesiastical state of the country. He is also known for the prominent part he took in the foundation of Sunday schools, and in the preparation of elementary educational works.
MANOR
The descent of the manor of EAST BARNET is identical with that of Chipping Barnet (q.v.).
In 1744 John Thomlinson purchased a house near the rectory, of the trustees of Thomas Trevor, who had bought it in 1732 from John Moore. (fn. 5) John Thomlinson afterwards became lord of the manor of East Barnet and this house became recognized as the manor-house. It was perhaps the same as one of the houses granted in 1686–7 to Sir Richard Allibon, which had formerly belonged to Sir Robert Peyton, and had come into the hands of the king on account of his attainder for high treason. (fn. 6) Sir Richard died without heirs in 1688, (fn. 7) and between 1724 and 1727 Charles Lord Binning was living at the manor-house. His son Thomas, who succeeded his grandfather as seventh earl of Haddington in 1735, (fn. 8) is said to have had as a tutor James Thomson the poet, writer of the Seasons, who is supposed to have completed his Winter at East Barnet. (fn. 9) Lord Binning died in 1733, and his successor at the manor-house was Robert Spearman, who was residing there in 1736. (fn. 10) The house was at this time the property of Thomas Trevor, who, dying unmarried in 1741, devised the estate to trustees for sale, who sold it as stated above to John Thomlinson. It continued in his family till the death of Margaret, widow of John Thomlinson, junior, in 1778. (fn. 11) It was in 1779 the residence of Miss Julia Yonge, and during the later years of the eighteenth century it was occupied by Thomas Shirley, who died in 1796, leaving the lease of the house to his wife Ann. (fn. 12) The house was pulled down in the third decade of the nineteenth century, and the site was incorporated with the rectory garden. Previous to its demolition it had been a school kept by Mr. Lockwood. (fn. 13)
CHURCH HILL HOUSE or TREVOR PARK.
Thomas Rolfe of Church Hill is mentioned in a subsidy roll of the time of Philip and Mary. (fn. 14) In 1590 John Coleman and Katherine his wife surrendered land called Great Kitchinfield at East Barnet to Paul Fox and Margaret his wife, who in the following year obtained licence to let the land for twenty-one years. (fn. 15) In 1602 they sold a messuage and garden, parcel of Arrowes, adjacent to the church of East Barnet, together with Kitchinfield to John Beech. (fn. 16) Thomas Conyers in 1612 obtained a licence to lease for fifteen years a capital messuage in East Barnet called Church Hill House with closes called Kitchinfields, Hagdale, and Churchfield, in the tenure of Peter Palmer. This house, situated near the church, was built by Thomas Conyers (fn. 17) and afterwards became known as Trevor House. It was from this house that Lady Arabella Stuart made her escape in 1611 disguised as a man, when on the way to Durham, where she was to be put under the charge of the bishop of Durham. (fn. 18) She designed to meet her husband William Seymour in London, and to escape with him to France, but the meeting did not take place as arranged, and she escaped alone, but was retaken before reaching Calais. She was brought back to England and committed to the Tower, where she spent the rest of her life.
Thomas Conyers died in 1614–15, leaving three daughters, Elizabeth, Isabel, and Katherine, of whom the eldest Elizabeth seems to have inherited this property. (fn. 19) She married Sir Robert Berkeley, (fn. 20) who was impeached in 1640 for giving an opinion in favour of ship-money. Sir Robert sold Churchill House with closes called Danemead and Hagdell in 1653 to George Hadley. (fn. 21) It passed out of the Hadley family before the last decade of the seventeenth century, and about 1690 Elizabeth, daughter and co-heir of John Searle, conveyed it by marriage to Thomas Trevor, and it is probable that at this time its name was changed. (fn. 22) Thomas Trevor died in 1730, and was succeeded by his son Thomas, who conveyed the estate about eight years after to William Pritchard Ashhurst. (fn. 23) He left it by will to Hugh Smith, M.D., who died there in 1789. (fn. 24) His widow held it till her death in 1818. Between 1809 and 1815 Mr. Landon, uncle of Letitia Elizabeth Landon (L.E.L.), resided at Trevor Park. She came to live there with her uncle when hardly seven years old, and remained there for about six years. Cussans relates that there was a gardener in the family named Joseph Chambers, in whom Miss Landon took a great interest. When, in later years, he became landlord of the 'Rising Sun' in Chipping Barnet, his proudest boast was that L.E.L. had taught him his alphabet. (fn. 25) After the death of Mrs. Smith the mansion was pulled down, and the property used as farm-land. The site is still distinguishable on the brow of Church Hill to the east of the building erected by Lieut.-Col. William James Gillum. (fn. 26) A committee of gentlemen in 1859 bought 48 acres of the estate and converted it into a farm for the training of destitute boys, now known as the Church Farm, of which Lieut.-Col. Gillum was the first resident superintendent. (fn. 27)
LITTLE GROVE.
In 1556 William Copwood surrendered land called Danegrove and other tenements in East Barnet to David Woodroffe. (fn. 28) David died in 1563, and left his house in East Barnet to his wife for life, with remainder to his third son Robert. (fn. 29) Robert, dying in 1625, (fn. 30) left the house to his son Nicholas, and certain rights in Copwood Grove to his wife Elizabeth. (fn. 31) Nicholas died two years after his father and left the estate to his son Robert, who was succeeded in 1638 by Stephen his brother and heir. (fn. 32) He seems to have sold the house to Anthony Bourchier, who died in 1652, when his trustees sold it to Henry Parker of London. (fn. 33) Henry's wife Margaret, with her second husband Edward Marshall and her son Henry Parker, conveyed Little Grove in 1674 to Anne, Lady Fanshawe, (fn. 34) who died in 1679–80, when the estate was sold by her daughter Katherine, executor of her will, to John Richardson. (fn. 35) He devised it to his wife Elizabeth, with remainder to his sons Richard, John and Daniel. Mrs. Richardson died in 1717, and the property was sold by Richard son of Richard Richardson to John Cotton, (fn. 36) who in 1719 erected a house which he called New Place. This name was soon abandoned, and the former one resumed. John Cotton sold this house in 1733 to John Deane, (fn. 37) and he in 1734 to John Sharpe. (fn. 38) John's son and heir, Fane William Sharpe, sold it in 1767 to Edward, Justice Willes, who bequeathed it to his wife Anne. (fn. 39) She sold it in 1794 to John Tempest, who dying without issue in the same year left Little Grove by will to his wife Anne. (fn. 40) She added considerably to the estate and erected a chapel in the courtyard in which divine service was held for the first time on 12 April, 1801. (fn. 41) The executors of the will of Anne Tempest sold it in 1819 for the benefit of her nephews Gore and William Townsend, to Thomas Wilson, who sold it in 1827 to Frederick Cass of Beaulieu. (fn. 42) Mr. Cass removed the chapel, built a western wing and laid out the piece of water in the park. (fn. 43) He died in 1861, and the estate was sold by his executors to Alexander Henry Campbell, who sold it ten years later to Sigismund James Stern. (fn. 44) He died in 1885 and Little Grove is now vested in his widow Mrs. Stern.
BUCKSKIN HALL
BUCKSKIN HALL at Cock Fosters on the borders of Enfield Chase was probably at one time in the possession of the Rolfes, and may, perhaps, have been the messuage 'lately built' near Sonnesgrove referred to in the will of William Rolfe, dated 1558. (fn. 45) In the early years of the seventeenth century it was probably occupied by one of the Chase officials, (fn. 46) and in 1636 William Hewitt lived there. (fn. 47) In 1652 it was presented at a court held in East Barnet that Edmund Taylor of East Barnet had inclosed part of the waste of the manor near Buckskin Hall, and he was ordered to lay it open on pain of 20s. for every six months that it continued inclosed. (fn. 48) Later in the seventeenth century it belonged to the Peckes, and subsequently came to the Trevors, whose descendant Trevor Charles Roper became Lord Dacre in 1786. (fn. 49) It was sold by the trustees of his widow Mary Baroness Dacre, in 1816, to Francis, seventh Lord Napier, who died at Buckskin Hall in 1823. (fn. 50) During the tenancy of the Lords Dacre the name of this estate was changed to Dacre Hall. It was for many years the property of Charles Franks, of Cumberland Street, Hyde Park, and was sold by him in 1864. (fn. 51) Percival Bosanquet bought it in 1870, and under him its former name of Buckskin Hall was resumed. He sold it in 1884 to Mr. Quihampton. (fn. 52) The house was burnt down in 1895 and a modern house called Dacre Lodge was built in its place. It was the residence of Mrs. Robert Gladstone from 1899 to 1902, and is now the residence of Mr. Reginald Charles Hart Dyke.
WEST FARM or NORRYSBURY.
Robert Norris was admitted in 1683, as heir of his father, to a messuage and eight closes containing 33 acres at Cock Fosters in East Barnet. (fn. 53) The family of Norris occurs in connexion with land in this parish as early as 1587. (fn. 54) Robert Norris surrendered the above messuage and 33 acres of land afterwards known as West Farm in 1690 to John Richardson of Little Grove. (fn. 55) It passed from the Richardson family in 1748 to John Sharpe, who surrendered it in the following year to George Armstrong. He was succeeded by his brother Warneford, who sold the estate in 1752 to Temple West. On his death in 1758 the property came to his son Temple, who died in 1800, when his grandson of the same name was admitted. (fn. 56) He in 1806 surrendered it to Christopher Idle, who in 1818 sold it to George Idle. The property came in 1824 to Robert Cooper Lee Bevan. (fn. 57) By George Forbes Malcomson, a tenant under Mr. Bevan, the name of West Farm was changed to Norrysbury. (fn. 58) Norrysbury is now the residence of Mr. Leonard Micklem.
BELLEVUE now WILLENHALL HOUSE.
John Benedic Durade built a house which he called Bellevue in 1782 upon a high piece of ground near Pricklers Hill, which had been given him by his relative, General Prevost. It was provided that on the death of John the property should revert to the proprietor of Greenhill Grove, the ancient Pricklers, then the residence of General Prevost. (fn. 59) In 1796 the property was bought by Mr. Dawes, and in 1811 it belonged to Andrew Reid of Lyonsdown. The house was bought about 1820 by Thomas Wyatt, who pulled it down and erected the present mansion on its site, changing the name to Willenhall House, after Willenhall in Warwickshire, his birth-place. (fn. 60) He left the estate to his wife Elizabeth, who died in 1867, but Willenhall House had been sold five years before to Mr. Simpson, from whom it passed shortly after to Sir John Peter Grant, governor of Bengal, and afterwards governor of Jamaica. He added to the estate 10 acres of land anciently known as Millfields, upon which it is probable that a mill formerly stood. (fn. 61) From Sir John the estate passed to T. G. Waterhouse who sold it to Mr. William Alpheus Higgs, who died in 1889. (fn. 62) The house has now been demolished and several villas have been built on the grounds.
EVERLEY LODGE.
Lysons states that in 1811 this house was the residence of Griffin Wilson, and had lately been built by him, (fn. 63) but Captain Phibbs of Everley Lodge is mentioned in 1804–5. (fn. 64) The house has undergone many changes and additions since its first erection, and has now developed into a shapeless pile. It was occupied about 1821 by Thomas Nash Kemble, afterwards of Gobions in North Mimms, and in 1825 William Walker of Everley Lodge is mentioned. (fn. 65) It belonged in 1834 to Charles Richardson a solicitor of London, and subsequently became the residence of Robert Lawson, who was succeeded by Mr. Williams. By him numerous additions were made. (fn. 66) Later it was the property for some time of Mr. Robert Stanley Mansel, a younger brother of Dr. Henry Longueville Mansel, dean of St. Paul's. (fn. 67) In 1899 it was the residence of Mr. Henry Nutting.
The CLOCK HOUSE formerly DUDMANS.
Thomas Dudman is mentioned in 1406 as paying rent to the abbot of St. Albans for a tenement called Mendhams. (fn. 68) The will of Thomas Dudman was proved at St. Albans in 1522. Agnes his only daughter, and eventually his heir, became the wife of William Rolfe of Chaceside. (fn. 69) Ralph Gill, the keeper of the lions in the Tower, was living at Dudmans in 1619, and his son-in-law William Greene in 1632. (fn. 70) Mrs. Grace Greene is described as of Dudmans in 1654, and probably resided there until her death in 1685, when it appears to have descended to her second daughter, Mrs. Mary Price, who mentions in her will, dated 1701–2, 'my messuage called Dudmans,' which she had then contracted to sell to Charles Pickering. (fn. 71) In 1786 William Putland, the owner of the Clock House, was allowed to inclose part of the waste adjoining the field before his house, and the walls and rails inclosing the forecourt of the house, that were deemed an incroachment by Mr. Scales the predecessor of Mr. Putland, were allowed to stand for an annual sum of 40s. to the church-wardens. (fn. 72) Towards the close of the eighteenth century it belonged to Thomas Plunkenett, who left it to his daughter Mrs. Nickson. It afterwards came to the family of his younger daughter Mrs. Fawell, and in 1821 Joseph Henry Fawell demised it for twenty-one years under the name of the capital messuage heretofore called Dudmans, now the Clock House, to Septimus Schollick of the Clock House, the said messuage having been lately delivered up by Schollick to Fawell. (fn. 73) The Clock House was in 1899 the residence of Mrs. John Bentley, and shortly after passed to Mr. Charles Gregory Day, the present occupier.
BELMONT formerly MOUNT PLEASANT.
The estate which afterwards became known as Mount Pleasant was held in the sixteenth century by a member of the Rolfe family (fn. 74) of which we have mention as early as 1406. (fn. 75) There were originally two houses on the site, one of which was held early in the seventeenth century by William Howard, son of Lord William Howard. (fn. 76) These two houses were converted into one capital messuage called Mount Pleasant, which in 1636 was held by William Greene. (fn. 77) During part of 1635 it was tenanted by Elias Ashmole the antiquary. William Greene was succeeded by his eldest daughter Grace, wife of Edward Pecke, (fn. 78) and in 1758 Mount Pleasant was the property of William Westbrooke Richardson, who was elected a governor of Barnet Grammar School in the following year. (fn. 79) His trustees sold the estate to Sir William Henry Ashhurst, who in 1786 sold it to William Franks. In 1790 it was purchased by William Wroughton who sold it in 1796 to John Henry Warre. (fn. 80) At about this time the name of the estate was changed to Belmont, and John Warre's widow sold it early in the nineteenth century to John Kingston of Oakhill. (fn. 81) He sold it in 1813 to Thomas Harvey, who died at Belmont in 1819, when it was sold under his will to Mr. Goodhart, from whom it passed shortly after to Job Raikes. He sold it in 1826 to David Bevan of Fosbury, co. Wilts., on whose death in 1846 Belmont passed to his son Robert Cooper Lee Bevan. (fn. 82) He sold it to Henry Alexander, (fn. 83) who died there in 1861 when it was sold to Charles Addington Hanbury. It is now a school.
The HOUSE NEAR BOURNEGATE now called BOHUN LODGE.
The manorial records as early as 1602 mention a house near Bournegate held by Richard Brewtie and Alice his wife with remainder to Thomas Brewtie and Agnes his wife. (fn. 84) In 1618 a house in East Barnet probably identical with this was held by John Rea of London, who died in 1621–2 and was succeeded by his son Richard. (fn. 85) In a survey of Enfield Chase in 1631 permission was given to Richard Rea of East Barnet to lay pipes in His Majesty's chase of Enfield to draw water to his house at Bourne Gate, 'provided always that he do not stop up the well, but it may lay open for people's use, and for His Majesty's deer to come to the water and drink.' (fn. 86) In 1649 Richard and his mother Elizabeth Jarvis sold the house near Bournegate to William Meggs who was probably a trustee for his brother James. (fn. 87) The house was in 1763 in the tenure of Robert Udney, a London merchant, (fn. 88) who formed there a valuable collection of pictures, afterwards sold to the Empress of Russia. (fn. 89) Mr. Udney bought Monkenfrith in 1775, and sold the house at Bournegate in the same year to Jacob Baker, (fn. 90) under whom the name of the house was changed to Bohun Lodge, and after whose death in 1802 it was purchased by Christopher Nockles, who sold it to Henry Davidson. (fn. 91) He held it in 1811, and from him it passed to Mr. Aldridge, (fn. 92) whose widow continued to occupy the house, and afterwards married George Knott of London. By him the property was improved at a great cost, and he laid the foundation of a collection of pictures intended to illustrate the work of the most distinguished contemporary English painters. (fn. 93) Mr. and Mrs. Knott both died in 1844, leaving young children, and for many years the house was untenanted. (fn. 94) Since that time Bohun Lodge has passed through many hands. It was taken in 1849 by George Gossett Hill, and he was followed by George Barnes, who died there in 1858. (fn. 95) Robert Smith was the next tenant, but it soon passed from him to Mr. Kennedy, who sold it in 1861 to George Hankey. Sir William Grey resided here for some time, but left to succeed Sir John Peter Grant as governor of Jamaica. His lease was taken over by Mrs. Mary Ann Gribble, who died there in 1882. (fn. 96) During her tenancy Bohun Lodge was twice occupied by Musurus Pasha, Turkish ambassador at the court of St. James'. (fn. 97) Bohun Lodge was in 1902 the residence of Mr. Alfred Littleton, and is now occupied by Mr. William Allen Vernon.
OSIDGE.
The wood of Huzeog was confirmed to the abbey of St. Albans by Henry II and by King John in 1199, (fn. 98) and again by Edward IV. (fn. 99) It was leased by Abbot Richard Boreman in 1538 with Monkenfrith to Nicholas 'Burman,' probably a kinsman, for eighty years under the name Hossegge. (fn. 100) In 1553 Owsage wood was granted to John Goodwin and John Maynard, (fn. 101) who in the same year alienated it to Thomas Savage, keeper of Marybone Park, who already held a lease of it and Monkenfrith. (fn. 102) William Campion died seised of a wood called Ouzage Wood in East Barnet in 1615, leaving William his son and heir. (fn. 103) The property afterwards came, probably in the same way as Monkenfrith (q.v.) to George Hadley, who seems to have made Osidge, then called Ussage, his principal residence. (fn. 104) George Hadley by his will dated 1654 (fn. 105) left Ussage to his eldest son Edmund, who held only a life interest in the manor, and on whose death it passed by settlement to his brother George. (fn. 106) George died in 1721 and was succeeded by his son John, the eminent mathematician and scientist. He improved the reflecting telescope which had been left imperfect by Newton and Gregory, and in 1721 produced a reflector which would enlarge an object nearly two hundred times. In 1731 he produced his quadrant, which was afterwards improved in the sextant. He died in 1743–4, having settled Ussage on his wife Elizabeth, (fn. 107) who died in 1752, when her son John succeeded to the property. He inherited none of his father's talent, and seems to have dissipated the considerable property which descended to him, and died in obscurity and poverty in 1816. (fn. 108) Soon after the death of John Hadley in 1743 the house was pulled down, but the site was still traceable at the end of the eighteenth century. John Hadley, the son, sold the estate in 1774 to Robert Bulkeley who almost immediately mortgaged it to Rev. John Haggard and William Henry his brother. (fn. 109) They afterwards acquired the property and sold it in 1790 to John Kingston of Oak Hill. He erected the existing mansion not far from the old site, and the house is spoken of in 1808 as newly erected. (fn. 110) His trustees sold it in that year to Thomas Lambert, on whose death in 1832 the property came to his nephew Daniel Lambert. It was bought in 1834 by Augustus Henry Bosanquet (fn. 111) on whose death in 1877 it came to his widow Louisa Priscilla, daughter of David Bevan of Belmont. (fn. 112) She died in 1883 and the property was sold. It is now the residence of Sir Thomas Lipton, bart.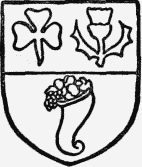 MONKENFRITH now OAK HILL
MONKENFRITH now OAK HILL was originally woodland belonging to the abbey of St. Albans, and was probably included in the grant of the wood of Southaw, confirmed by Henry II and John. (fn. 113) In 1305 Humphrey de Bohun released his right to a rent of one penny due from the abbot, and required only the prayers of the church, on condition that the abbot and convent should keep in repair the ditch between Humphrey's park of Enfield and the abbey's wood of Monkenfrith. (fn. 114) A short while before this, the abbot had obtained a quitclaim from Gilbert de Sokham of his right to common in 'Frith wode.' (fn. 115) In 1538 the abbot included Monkenfrith in the lease of Osidge to Nicholas Burman of Chichester. (fn. 116) At the same time Nicholas was made collector of all rents in Barnet and East Barnet. Monkenfrith passed in the same way as Osidge to John Goodwin and John Maynard, (fn. 117) and was similarly sold by them to Thomas Savage. (fn. 118) Thomas Conyers in 1614–15 died seised of a messuage or farm called Monkenfrith, (fn. 119) leaving three daughters Katherine wife of John Bolls, Elizabeth wife of Robert Berkeley, and Isabel, his heirs. In 1632 the Frith was inhabited by William Johnson, (fn. 120) and in 1660 Sir Edward Alston obtained licence to impark 160 acres at East Barnet including the Frithhouse. (fn. 121) In 1682 he and his son William sold the estate to George Hadley, (fn. 122) who leased it to Chief Justice de Grey, afterwards Lord Walsingham. (fn. 123) George's grandson, John Hadley, conveyed a large part of the estate, in 1774, to Robert Udney, and in the same year sold the mansion to Robert Bulkeley, who included it with Osidge (q.v.) in the mortgage to the Haggards, (fn. 124) and sold it in the following year to Robert Udney. He sold it in 1776 to Richard Arnold, who mortgaged it in the following year to Alexander Wynch. John Kingston acquired the estate in 1790, and at about this time its name became changed to Oak Hill. (fn. 125) John sold the property in 1810 to Sir Simon Haughton Clarke of Kingston in Jamaica, ninth baronet, (fn. 126) who was at one time one of the richest commoners in England, but lost a great deal on the abolition of the slave trade. He collected a valuable gallery of paintings at Oak Hill, which were sold after his death in 1832. (fn. 127) After the death of his widow Catherine, in 1837, (fn. 128) Oak Hill was tenanted for some time by her sisters and daughters, (fn. 129) and afterwards by the Chevalier Bünsen, Prussian Ambassador in England. When he removed to Totteridge it was occupied by John Henry Pelly. (fn. 130) In 1856 Sir Philip Haughton Clarke, second son of Sir Simon, (fn. 131) sold the estate to William second Baron Feversham, from whom it passed in 1862 to Charles Baring Young. (fn. 132) It is now held by his eldest son Mr. Charles Edward Baring Young.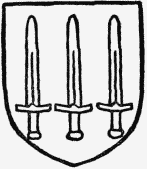 CHURCH
The church of OUR LADY preserves the greater part of an aisleless nave of the second quarter of the twelfth century, 40 ft. by 19 ft. within the walls, which are 3 ft. thick. The rest of the church, consisting of chancel with north vestry and organ chamber, large south aisle, south porch and tower, and west vestry, is modern, the south porch and tower over it, of yellow brick, having been built in 1805, the west vestry in 1816, the aisle in 1868, and the chancel and organ chamber in 1880. The former chancel was built in 1663 by Sir Robert Berkeley.
The chancel has a three-light east window with geometrical tracery and lancet lights in the north and south walls. On the north is an arch to the organ chamber and west of it a square-headed window of two uncusped four-centred lights, sixteenth-century work much restored. On the south side modern arches open to the south aisle.
The nave has three original windows, small roundheaded lights with wide internal splays, in the north wall, and between the second and third windows a blocked round-headed door with a plain segmental outer arch 2 ft. 7 in. wide and no impost at the springing, all the masonry being of clunch. Below the first window is a shallow recess. The west window in the south wall retains its original internal round head, but has been cut down and widened, and the south doorway, which is clearly not in its original condition, its outer arch being wider than the inner (4 ft. 7 in. against 4 ft. 3 in.), has a plain round head with a chamfered label and a grotesque head on the keystone. The chamfered imposts at the springing have been cut away and on the east jamb are remains of incised sundials. The south aisle opens to the nave by an arcade of two bays and has three trefoiled lancets in the east wall. In the west wall of the nave is a narrow doorway to the west vestry and in the gable above two windows, which light a large modern west gallery. The woodwork of the church is modern, except the nave roof, which retains its old tie-beams and has an arched plastered ceiling; the north and south walls having been heightened; it is covered with a low pitched slate roof. The other roofs are red tiled, and the old walling of the nave is covered with rough cast. The main entrance to the church is by a doorway under the tower, of modern 'Norman' style. The font is in the south aisle, and dates from 1868, replacing one given in 1807 by the then rector, the Rev. Benjamin Underwood, which is now in the churchyard, and bears a memorial inscription to the children buried in the churchyard who have no other record.
There are two small modern bells in the tower.
There were images of the Blessed Mary in the chancel (1473) (fn. 133) and St. Katherine (1497). (fn. 134)
The churchyard is full of trees and contains a great many altar tombs of the eighteenth and nineteenth centuries, some of very good style.
The plate consists of a silver gilt covered cup of 1636, identical with one at Northaw, and a modern chalice, paten and flagon.
The registers begin in 1553. Book i contains baptisms 1553–1756; burials 1568–1756, and marriages 1582–1753. Book ii, baptisms 1633–1738. Book iii, burials 1709–19. Book iv, baptisms and burials 1757–1812; and Book v, marriages 1754– 1812. (fn. 135)
ADVOWSON
The advowson of the church of East Barnet with the chapel of Chipping Barnet annexed, belonged to the abbey of St. Albans till the suppression of the monastery, (fn. 136) when it came to the crown in which it has been vested ever since. In 1466 the next presentation to either of the rectories of Barnet or Tyneby was granted by the abbot of St. Albans to Richard duke of Gloucester and John Kendale his secretary, and this grant was repeated in 1476 and 1483. (fn. 137)
The church of St. Michael and All Angels was built in 1902 at Brunswick Park, where there is also a mission hall. A cemetery of 80 acres belonging to the Great Northern London Cemetery Company was opened in 1861.
There is a return of a gild in East Barnet called the Fraternity of St. John, founded to find a priest for ever within the 'thorughfare' of Barnet, worth £11 18s. 8d. (fn. 138) It is probably the same as the gild of Chipping Barnet.
A national school for Calvinists was registered at East Barnet in 1832. (fn. 139) There are now no Nonconformist chapels in the parish.
CHARITIES
In 1631 Sir Robert Berkeley charged the site of the parsonage house with the payment of £1 6s. 8d. per annum for the use of the poor.
Poor's allotment:— see under Chipping Barnet. The poor of this parish are entitled to receive onehalf of the rents, about £18 a year, in fuel.
The Boys' Farm Home, known as the Church Farm, was founded in 1860 for the training, maintenance, and education of destitute boys not convicted of crime (certified under the Industrial Schools Act).
In 1900 Philip Patmore by his will devised to his trustees his residuary estate upon trust to divide the same equally between such charitable and philanthropic institutions as they should select. In the result of proceedings in the High Court it was by an Order, dated 4 May, 1903, directed that such residue should be distributed equally among the fifteen charitable institutions mentioned in the schedule thereto, including the Boys' Farm Home. The sum of £1,080 18s. 11d. India three per cent. stock held by the official trustees has been apportioned to this institution.