Pages 173-177
A History of the County of Huntingdon: Volume 3. Originally published by Victoria County History, London, 1936.
This free content was digitised by double rekeying. All rights reserved.
FOLKSWORTH
Folchesworde (xi cent.); Fulkesworth (xi-xiv cent.); Folkesworthe (xii-xiv cent.).
Folksworth lies between Morborne on the north, and Stilton and Washingley on the south, and is bounded on the east by the Ermine Street or Great North Road. There are roads to Caldecote, Morborne, and Peterborough, and the village lying in the west of the parish, near the southern boundary, is south of their point of junction. The church stands on rising ground, between Rectory Farm and the Rectory. Less than 700 yards away to the south-west, at the western limit of the village, is the Manor Farm, marked on the Ordnance map as the site of the Manor House, with the Old Rectory to the south-east, and the school to the east. A little farther still to the south is The Elms, a house and barn dating from the early 17th century, with modern additions, but with an original two-storied porch, a window (now blocked) and two buttresses. There is a thatched barn and a ruinous dovecot to the east of it, both of 17th-century date; a moat, now largely obliterated, formerly surrounded the house. At the Manor Farm, there is another moat of roughly oval form with slight indications of an outer inclosure on the western side, now called Otter Pond. Bigling Wood is near the Manor Farm, and Folksworth Spinney is in the south-western angle of the parish; at the extreme north is Venetian Lodge, about half a mile north of Folksworth Lodge. Cuthbert Bede mentions a coffin and pottery found in Folksworth Close, south of the village, (fn. 1) but actually in the parish of Stilton.
The ground is undulating and varies from 46 to 141 ft. above Ordnance datum. The parish has an area of 896 acres, and a population of 119 in 1921. The soil is a stiff clay, and the chief crops are wheat, barley and mangolds.
510 acres in the parish were inclosed under an Act of 1760. (fn. 2)
Manor
Before the Conquest FOLKSWORTH was held by Chetelber, probably identical with Chetelbert the king's thegn who was entered in the Domesday Survey as sharing Washingley with Eustace the Sheriff. (fn. 3) The 5 hides he held in Folksworth had been granted, before the Survey was made, to Walter Giffard, the Conqueror's cousin. This was the single manor among all those granted to him which was situated in this county. (fn. 4) The Giffards were lords of Longueville, in Normandy, and they granted the demesne tithes of Folksworth to the Cluniac Priory they founded at Newton Longueville (Bucks). (fn. 5) Walter Giffard died in 1085 and his son Walter, who owned Folksworth at the time of the Domesday Survey, was created Earl of Buckingham and died in 1102. He was followed by a third Walter Giffard, who confirmed the gift of tithes to the priory at Newton Longueville. On his death without issue in 1164, the Giffard property descended to Richard de Clare, Earl of Pembroke, the famous Strongbow, as great-grandson of Rohese, sister of Walter Giffard, first Earl of Buckingham. (fn. 6) From him the overlordship of Folksworth descended to his heirs, the Earls of Gloucester and of Stafford, and the Dukes of Buckingham, (fn. 7) and, as parcel of the honour of Gloucester, it passed to the Crown on the attainder of Edward, Duke of Buckingham, in 1521. In 1611, James I granted to George and Thomas Whitmore, the fishing grantees, all that parcel of the honour of Gloucester which was in Huntingdonshire, together with a quit-rent of 6s. 8d. from lands in Folksworth, in the tenure of Edward Montagu. (fn. 8)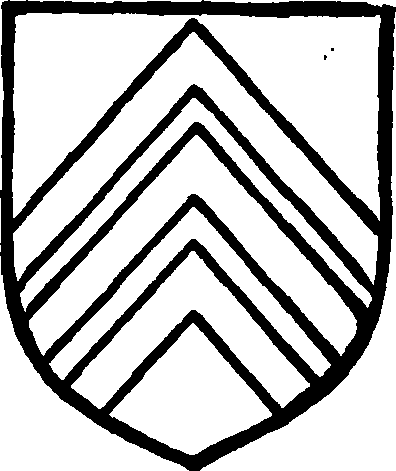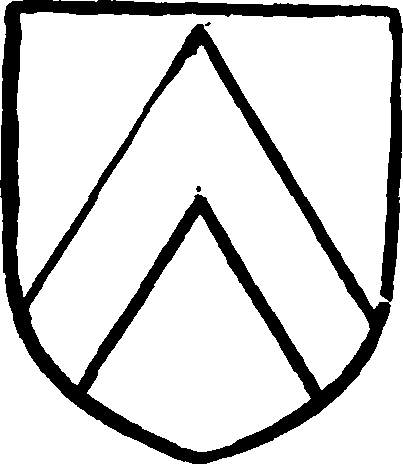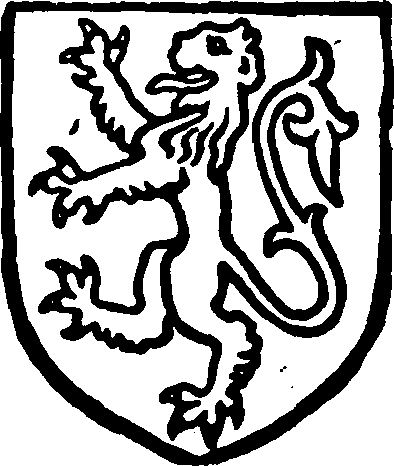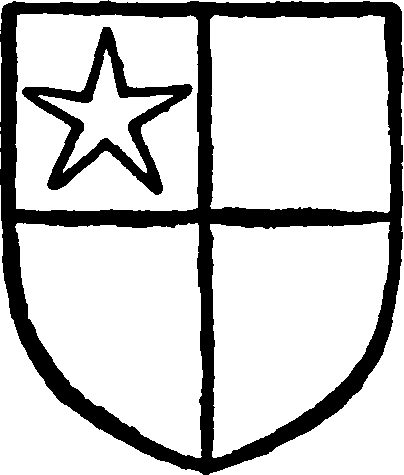 Under Walter Giffard, Folksworth was held in 1086 by Hugh, (fn. 9) evidently Hugh de Bolebec, whose son Hugh, the founder in 1145 of Woburn Abbey, was succeeded by his brother Walter de Bolebec, c. 1166. Walter de Bolebec died before 1185, leaving two co-heiresses, Constance, wife of Elias de Beauchamp, (fn. 10) who held two knights' fees in Folksworth in 1210–12, (fn. 11) and Isabel, who ultimately succeeded and married Robert de Vere, third Earl of Oxford. As Isabel de Bolebec, widow of Robert de Vere, Earl of Oxford, she had a grant of the custody of their son and heir, Hugh de Vere, Earl of Oxford, in 1221, (fn. 12) and died in 1245. Hugh, who held 10 fees in Swaffham, Folksworth, Walton and Stilton of the Earl of Gloucester, in 1262, (fn. 13) died in 1263, and was succeeded by his son Robert, who died in 1296. In 1286 Folksworth was returned as held of the fee of Bolebec. (fn. 14) Robert's son, Robert, married Margaret daughter of Roger Mortimer, Earl of March, but left no issue, and he was succeeded in 1331 by his nephew John. The mesne lordship followed the descent of the Earldom of Oxford. Robert, the 9th earl, a favourite of Richard II, was attainted and died without issue in France in 1392; and the earldom was afterwards restored to his uncle, Aubrey de Vere. John, the 12th earl, was executed during the Wars of the Roses in 1461; his descendant, John the 14th earl, died childless in 1526, when the Barony of Bolebec was inherited by his sisters and co-heirs: Elizabeth, wife of Sir Anthony Wingfield; Mary; Dorothy, who married John Neville, Lord Latimer; and Ursula, who married firstly George Windsor, and secondly Sir Edward Knightly. (fn. 15) The mesne lordship is last mentioned in 1534 as being in existence about the latter part of the 15th century, when John Stukeley held of the Earl of Oxford. (fn. 16)
The first tenant who held the manor of Folksworth in demesne whose name is preserved was Guy de Folksworth, who in 1201 gave the advowson of the church to the Abbey of Crowland (fn. 17) and in 1206 was summoned by his overlords Elias de Beauchamp and his wife Constance for arrears of service. (fn. 18) In the course of the suit Guy stated that his father and grandfather had held Folksworth before him. He tried to prove that he only owed service for one knight's fee, but lost his case. (fn. 19) He was living in 1208, (fn. 20) but had been succeeded, probably before 1211 (fn. 21) and certainly by 1214, by his son, Henry de Folksworth. The latter again tried to withdraw half his service and had a further lawsuit with the Beauchamps. (fn. 22) The matter was not settled until 1239, when Isabel de Bolebec, Countess of Oxford, had succeeded the Beauchamps, and again it was decided that Folksworth was held as two knights' fees. (fn. 23) He and his father had alienated one hide of land in frankalmoin to the Knights Templars, (fn. 24) and about 1242 he, or a son of the same name, was holding only four hides of land in Folksworth. (fn. 25) Sir Henry de Folksworth, knt., appears as a juror in 1244 (fn. 26) and a Henry de Folksworth was dealing with land here in 1255. (fn. 27) He had probably died by the end of 1260, or the beginning of 1261, (fn. 28) since shortly after this date the manor was divided into two moieties, so that it seems probable that he was succeeded by two daughters or sisters. One perhaps married Thomas de la Huse, to whom he granted tenements in Folksworth in 1255; (fn. 29) and in 1279, and probably earlier, Geoffrey de la Huse held the chief manor in Folksworth as one fee, while another holding of apparently equal value was held directly of the Earls of Oxford by Robert Russell. (fn. 30) By 1303, the service due from Folksworth had been halved, (fn. 31) so that the reduction of service found so frequently in the county at this time had also taken place here. Consequently Geoffrey de la Huse's successors held only half a knight's fee. (fn. 32) He was living in 1286, (fn. 33) but in 1303 his moiety of Folksworth was held by John de Quappelode, (fn. 34) as the dower of his wife Aline, presumably the widow of Geoffrey. In 1306 the reversion belonged to Isabel, wife of Henry de Tychemersh, and probably the daughter and heir of Geoffrey, (fn. 35) but his heir male was apparently Walter de la Huse, who in 1314 appears as the immediate tenant at the death of Gilbert de Clare, Earl of Gloucester. (fn. 36) Walter's claim to Folksworth was endorsed on the deed of sale of the reversion of Folksworth, made in 1306 by Henry de Tychemersh and Isabel to John de Pabenham, senior, and his wife Elizabeth, with remainder to the heirs of John. (fn. 37) The Pabenhams had obtained seisin of the manor by 1316, (fn. 38) when they resettled it on themselves for their lives with remainder to their son Edward, a younger son of John. Walter de la Huse's tenancy disappeared, since in 1322 John de Pabenham at the time of his death held Folksworth immediately of the Earl of Oxford, when his heir was his elder son John. (fn. 39) Elizabeth survived her husband, but both she and Edward had died before 1361, (fn. 40) when the manor was held by Lady Pabenham, who may be identified with Edward's widow Maud. (fn. 41) She held it with the consent of Laurence de Pabenham, head of the elder branch of the family. (fn. 42) She was living in 1398 (fn. 43) and probably in 1403. (fn. 44) By 1428, the manor had passed to Ralph Stukeley, (fn. 45) who also acquired the other moiety of Folksworth.
The other moiety of the estate had, apparently passed on the death of Henry de Folksworth before 1261 to Robert Russell, (fn. 46) probably by marriage with one of Henry's heirs. It was not called a manor in a return made c. 1278, but it consisted of a messuage, a carucate of land and one acre of meadow in demesne, with 4 villeins and several free tenants. (fn. 47) Another Robert Russell seems to have succeeded before 1269, when he obtained a quitclaim of a rent of 40s., which he had paid to Thomas de Heyle, clerk, and his wife Sybil, for one-third of his carucate of land, which had formed her dower. (fn. 48) A Robert Russell of Folksworth granted tenements there in 1326 to Edmund Neve of London, (fn. 49) but the family disappears after this date. In 1361 (fn. 50) and 1371, (fn. 51) the Russell moiety was in the hands of John Randolf, and by 1428 it had been acquired by Ralph Stukeley, (fn. 52) who thus held the whole of Folksworth. He was followed by John Stukeley, who gave it to his son and heir John; and he left a son and heir Thomas, who died in 1534. (fn. 53) His daughter Anne married George Windsor, who it may be suggested was a relative of George Windsor the first husband of Ursula, sister and co-heir of John, 14th Earl of Oxford. (fn. 54) They were dealing with the manor shortly after Thomas Stukeley's death, but whether it was sold at this time or later is not certain. (fn. 55) The manor was acquired, probably by purchase, (fn. 56) by Robert Castel, who died seised of it and the advowson of the church in 1619. (fn. 57) It followed the descent of the Castel property in Glatton, (fn. 58) coming in 1658, under the will of John Castel, to his grandson Castel Sherard. (fn. 59) Its subsequent history is again uncertain. Castel Sherard was dealing with the manor in 1660, (fn. 60) but whether it was sold then to Sir Brockett Spencer, bart., or whether he was merely a party to a settlement is uncertain; Castel Sherard died in 1701. (fn. 61) The manor was acquired by Sir John Cotton, who owned it in 1711, (fn. 62) and by 1739 another John Cotton appears to have succeeded him. (fn. 63) The manor passed again to the Sherards, probably after the death of Sir John Cotton in 1752. (fn. 64) Robert Sherard and his wife, Grace Martha, conveyed it to John Roberts in 1805, (fn. 65) and it was afterwards owned by Sir Thomas Apreece of Washingley (d. 1842), his representatives being lords of the manor in 1854. (fn. 66) Owing to litigation over his will, his estates were not sold till 1859, but Folksworth passed with Washingley to the Earl of Harrington, who was holding that estate in 1861, and to the Robertsons, being held in 1920 by Major George Robertson. The manorial rights now appear to have lapsed.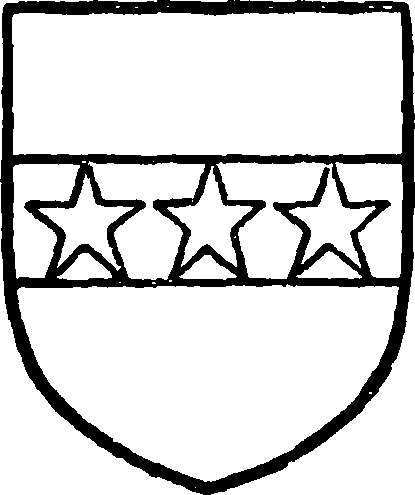 A branch of the de Folksworth family continued to hold land in the parish after the manor had passed to Geoffrey de la Huse and Robert Russell. A messuage was held in 1279 by Sir John de Folksworth, who apparently paid 16d. for assarts to the king and ½d. to Geoffrey de la Huse. (fn. 67) This holding presumably followed the descent of the de Folksworth property in Stibbington (q.v.) as it passed with it, on the death of Richard de Folksworth in 1529, to his grandsons John Cotton and Leonard Stubbs. (fn. 68)
In 1279 a messuage and 4 virgates of land were held by Robert Dyscy, 2 virgates being held of Geoffrey de la Huse and two of the fee of Robert Russell, but he did homage to Geoffrey for the entire holding. For the whole he owed scutage and paid to the pitanciary of Thorney a rent of 6s. (fn. 69) A Robert Discy of Folksworth and Alice, his wife, were dealing with a messuage and lands here in 1302, and he settled 12 acres of land in Yaxley with Robert, son of Robert Discy junior, at the same time. (fn. 70) Robert Discy was included in a commission of oyer and terminer in 1323, (fn. 71) so it is probable that this family also remained as freeholders in Folksworth.
According to a return made in 1286, Henry de Folksworth some 24 years earlier had rendered suit of court at county and hundred, the free tenants of the vill attending the sheriff's tourn twice yearly; the king received half a quarter of oats a year, with 6d. wardpenny, 2s. head penny and 4s. for sheriff's aid. (fn. 72) About 1278, Reginald Pigoiny, one of the free tenants in the fee of Robert Russell, held a half virgate at a rent of 6d. and 2 capons, but he had formerly done suit to the county and hundred for the whole vill. (fn. 73) The suit apparently had been withdrawn by the Earl of Gloucester, (fn. 74) and he and his successors, Earls of Gloucester and Stafford and Dukes of Buckingham held a leet and view of frankpledge in Folksworth. (fn. 75) During the minority of Humphrey, afterwards first Duke of Buckingham, it was granted in 1404 to Queen Joan. (fn. 76)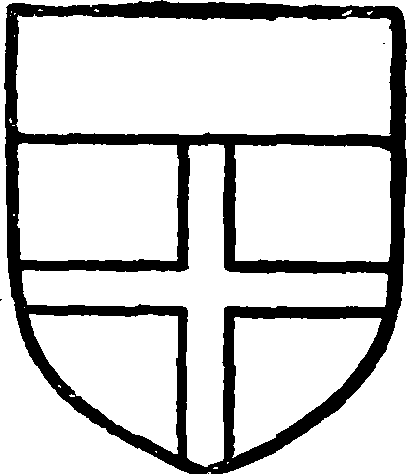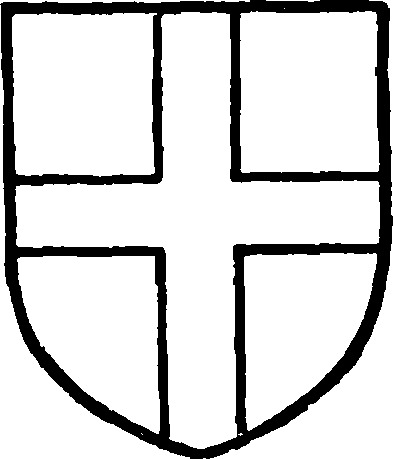 Guy de Folksworth (living 1201–1208) granted one hide of land in Folksworth to the Knights Templars, who had 12 acres in demesne and 12 free tenants and 7 villeins. (fn. 77) It was granted in frankalmoin, but in 1279 it was described as the fee of the Knights Templars, so that possibly it was still charged with the foreign service due from it. (fn. 78) They withdrew the service of their tenants from sheriff's tourn. (fn. 79) In 1544 a grant of lands in fee to Sir Edward Montagu, Chief Justice, included a messuage, etc., in Folksworth, in the tenure of Thomas Radborne and of Thomas Curtwys in Folksworth, the property of the Preceptory of Temple Bruer (Lincs), and of St. John of Jerusalem. (fn. 80) This may have formed part of the estate in Folksworth owned at his death in 1628 by Edward Newman, who died at Folksworth seised of a chief messuage which he inhabited, with lands purchased by him, held of the king in chief. These included, with the chief messuage, a garden, 60 acres of land, 1 acre of meadow, and 13 acres of pasture purchased from Robert, Lord Willoughby, Beke and Eresby, and of Sir Edward Montagu, kt.; another messuage, 70 acres of land, 1 acre of meadow, and 10 acres of pasture purchased from Agnes Cooke, widow, and William Cooke and his wife Jane; 74 acres of woodland called Folksworth Wood, Caldecote Wood and Temple Wood in Folksworth, Caldecote and Washingley, purchased from Sir Thomas Cheeke, kt., and his wife Katherine; and 16 acres of pasture in Folksworth purchased from John Castel, esq., and his wife Mildred, with other parcels purchased of Sir Robert Bevill of Chesterton, kt. Newman's heir was his son Edward, (fn. 81) and he left a widow, Grace, and four other sons, John, Richard, Thomas and George.
The master and brethren of the Hospital of St. John of Huntingdon made a grant to Thorney Abbey of 3s. yearly payable at two terms from the brother or servant at Folksworth for the use of the sick brothers of Thorney, in compensation for the damage done to the Abbot and Convent in All Saints' Church, Huntingdon, this grant being inspected and confirmed in 1348. (fn. 82) The hospital temporalities in 1535 included land in Folksworth let at farm to Sir Edward Montagu at 13s. 4d. a year. (fn. 83)
Church
The church of ST. HELEN consists of a chancel (25 ft. by 14½ ft.), with vestry on north (7½ ft. by 6 ft.), nave (38¾ ft. by 18 ft.), south transept (17½ ft. by 12¾ ft.), and south porch. The walls of the chancel are of ashlar and those of the rest of the church are of coursed rubble with stone dressings, and the roofs are covered with stone-slates.
The church is not mentioned in the Domesday Survey (1086), and the present building seems to have been built as a chancel and aisleless nave about 1150; the south transept was added c. 1300, and the porch about 1430. The chancel was standing in 1537, (fn. 84) but had apparently been entirely destroyed before the end of the 17th century, (fn. 85) and was rebuilt by Robert Pupplett, rector 1702–1706. (fn. 86) The church was restored in 1850, when the chancel was entirely rebuilt and the vestry added, the north wall of the nave largely rebuilt, and a bell-cote built on the west gable.
The modern chancel has an east window of three graduated round-headed lights in imitation Norman, and there is a circular window in the gable above. In the north wall is one round-headed single-light window, and a doorway into the vestry. The south wall has three similar single-light windows. The mid 12th-century chancel arch has a semicircular arch of two moulded orders both having the chevron ornament; the responds have detached shafts, two of which have late scalloped capitals with carved faces, and two have crude volutes, and modern bases. On the gable above is a broken fragment of a 14thcentury gable cross.
The modern vestry has a single-light window in the east wall; and in the south-west corner some stone steps lead up into the modern pulpit.
The mid 12th-century nave has in the north wall two modern two-light windows with plate-tracery under two-centred arches; and an original doorway having a semicircular arch with a large roll moulding, inclosing a tympanum diapered with studs within squares, and jambs having detached shafts with scalloped capitals and moulded bases. The south wall has a two-centred arch of c. 1300, of two continuous chamfered orders, opening into the transept; an early 15th-century doorway with a four-centred head; and a 14th-century square-headed two-light window. The west wall has no windows, but a large buttress occupies the middle of the gable, above which is a modern stone bell-cote for one bell.
The south transept, c. 1300, has a two-light window with a pointed head in the east wall. The south wall has a three-light window with a modern two-centred head; and a piscina with a two-centred head and a sexfoiled basin. The west wall has a 16th-century square-headed two-light window.
The south porch, c. 1430, has a four-centred archway of two chamfered orders.
The font, c. 1500, has an octagonal bowl on an octagonal stem and a square base.
There is one bell, inscribed T. Harris 1660, and apparently by one of the Norris family. It is cracked. According to Owen, there are said to have been formerly two bells, but only one is recorded in 1709. (fn. 87)
In the south transept is a rather narrow coffin-lid with scrolled crosses at each end.
In the yard of the Fox Inn is the base-stone of a 14th-century cross; it is square and is brought to an octagon with bold angle stops.
There are no monuments, but the east window commemorates the Rev. Henry Freeman, Rector, d. 1864.
The registers are as follows: (i) baptisms, marriages and burials, 11 March 1563 to 11 December 1746: no entries from 1679 to 1713; (fn. 88) (ii) baptisms and burials, 28 April 1754 to 31 March 1795; (iii) the same, 10 May 1795 to 25 December 1812; (iv) the official marriage book, 16 April 1754 to 22 December 1811; the usual modern books.
The church plate consists of a silver cup with two rows of Elizabethan ornament, hall-marked for 1569–70; a cover paten for the last, inscribed '1569,' and hall-marked as the cup; a standing paten of Britannia silver, with gadrooned edge, and inscribed 'W.H.D.,' hall-marked for 1697–8; a flagon inscribed 'Folksworth, 1866, Henry John Wale, Rector,' no marks. (fn. 89)
Advowson
The church was given to the Abbey of Crowland by Guy de Folksworth in 1201, (fn. 90) and the rectory was so held until the Dissolution. (fn. 91) In 1279 the abbot had a virgate and 5 acres of land of the demesne of Folksworth. (fn. 92) The advowson was granted with the manor and advowson of Morborne to Miles Forrest in 1540, (fn. 93) but the presentation was made in 1573 (fn. 94) by Sir Edward Montagu. The patronage passed with the manor (q.v.) to Robert Castel, who was holding it at his death in 1619, (fn. 95) and it followed the descent of the Castel property in Glatton (q.v.) until 1658, when it passed under the will of John Castel to his second grandson, William Sherard, (fn. 96) who died in 1690. (fn. 97) In 1706 the presentation was made by William's youngest brother, John, (fn. 98) but in 1722, Katherine, daughter and heir of his eldest brother, Castel, and wife of William Sherard, presented. After this date the advowson passed through a succession of owners to Mr. Henry Stokes, who held it from 1886–1907, but it was acquired in 1913 by the Bishop of Ely, who is the present patron.
In 1291, (fn. 99) and again in 1428, (fn. 100) the church was valued at £6 13s. 4d., and in addition paid pensions of 6s. 8d. to the Abbey of Crowland and 13s. 4d. to the Prior of Northwood. The former pension was still paid in 1535, when the church was valued at £9 3s. 6d., (fn. 101) and was reserved when the grant of the advowson to Miles Forrest of Morborne was made. In 1549, the pension was sold by Edward VI to Sir Edward Warner, knt., Silvester Leigh and Leonard Bate, to hold free of any service or rent to themselves, their heirs and assigns. (fn. 102)
Charities
Henry Fryer, by will proved 17 June 1823, directed that the interest on the sum of £50 should be laid out in the purchase of meat to be distributed among the poor. The endowment of the charity now consists of £47 6s. 2d. Consols with the Official Trustees, the dividends of which are distributed among the poor of the parish.
Under the charity of James Charles Dymock Robertson (1895) this parish, together with Washingley (q.v.), receives a yearly sum of money which is distributed in coals to the aged and needy.