Pages 142-148
A History of the County of Lancaster: Volume 4. Originally published by Victoria County History, London, 1911.
This free content was digitised by double rekeying. All rights reserved.
ASHTON
Eston, 1212; Ayston, 1246; Ashton, 1254; Assheton, 1292.
Grateswode, 1367; Garteswood, xvi cent.
This township, called Ashton in Makerfield or Ashton-le-Willows for distinction, has an area of 6,249½ acres. (fn. 1) The highest ground, 350 ft., lies near the boundary of Billinge; the lowest, about 90 ft., is at the eastern corner, where Glazebrook forms part of the boundary. Sankey Brook is the south-west boundary, and two of its tributaries separate Ashton from Billinge and Haydock. Millingford Brook runs through the centre of the township from north-west to south-east. Ashton village lies on its northern bank; on the same side are Stubshaw Cross, Heybridge, Brynn, Whitley Green, and Brocksteads. The southern side of the brook contains Garswood, with Seneley Green, Leyland Green, and Downall Green. The population in 1901 was 18,687.
The place-names Soughers lane, Skitter farm, and Cramberley occur in 1825.
The surface is sometimes undulating, mostly flat, the soil being clay, sand, and stone. There are occasional patches of old moss-land, but the greater part of the country is cultivated, where possible, and good crops of potatoes, turnips, wheat, and oats are produced. In the south there are fine plantations, including the grounds of Garswood Park, which make a refreshing clump of greenery. But in the northern parts the majority of the trees are reduced to blackened stumps, standing leafless and gaunt, until they fall from sheer decay. As in other mining districts collections of water lie in many places, indicating the subsidence of the ground, as the result of mining.
A narrow strip of the Permian rocks extends from Abram to Edge Green, separating the Coal Measures from the New Red Sandstone, and the latter formation covers the former in the immediate vicinity of the town of Ashton. Elsewhere the Coal Measures alone are in evidence.
The principal road, that from Wigan to Warrington, roughly agreeing with the old Roman road, passes north and south through the township and village; at this point it is crossed by the road from St. Helens to Hindley. The road from Ashton to Billinge is crossed at Leyland Green by one from St. Helens to Winstanley. The Lancashire Union line of the London and North Western Railway from St. Helens to Wigan has stations at Garswood and Brynn. The Liverpool, St. Helens, and South Lancashire Railway of the Great Central system touches the southern border.
Traces of the Roman road have been discovered, and a coin of Trajan was found.
In 1825 Ashton was a 'large and populous village,' 'the centre of a brisk manufacturing district where the poor are industrious and their employers prosperous.' (fn. 2) It had in 1840 cotton-spinning establishments and fustian manufactures, and was noted for hinges and locks. The making of tools, screws, and locks continues; large collieries are also worked.
Stubshaw Cross, Ashton Cross, and Four-footed Cross, once marked on the map, have quite disappeared, (fn. 3) but the first has given a name to a hamlet.
A lazaretto for those suffering from an epidemic of the sweating sickness in the time of Elizabeth is said to have been built on Ashton Common. (fn. 4)
A fair of two days' duration was held on 22 and 23 September, principally for toys and amusements. (fn. 5)
A local board was established in 1872, (fn. 6) but has become an urban district council of fifteen members with five wards under the Local Government Act of 1894. The council owns the water and gas works.
MANORS
Before the Conquest ASHTON was no doubt one of the fifteen berewicks or dependent manors of the royal manor of Newton. (fn. 7) Later it was a member of the fee of Makerfield, which had Newton for its head. (fn. 8) At the survey of 1212 it was found to be held by Thomas de Burnhull or Brindle, being three plough-lands of the three and a half held by him in thegnage for 35s., and providing a judge and a half at the court of Newton. (fn. 9) Two plough-lands he had in his own hands, embracing, it would appear, Ashton proper, or Brynn, north of the Millingford Brook; the third plough-land, probably Garswood, was held of him by Henry de Ashton, 'of ancient feoffment,' (fn. 10) and under this Henry appears to have been held by Henry son of Roger, 'of ancient marriage.' Henry de Ashton had also granted 20 acres to the Hospitallers. (fn. 11)
Thomas de Burnhull was followed by a son Peter, (fn. 12) who married Avice, the heiress of Windle and other manors. (fn. 13) In 1254 he obtained the right to erect a mill in Ashton. (fn. 14) The son of Peter and Avice was Peter, who dying about 1295 (fn. 15) was succeeded by his brother Alan. Alan, who was living in 1315, (fn. 16) left a son Peter, and two daughters, Joan and Agnes. The son died before 1330, and his sisters became heirs of the property. (fn. 17)
Joan married William Gerard, son of William Gerard, lord of a moiety of the manor of Kingsley, near Frodsham; (fn. 18) and Agnes married David Egerton of Egerton, near Malpas, but probably died without issue, as nothing is known of any claim to the Burnhull manors by her descendants. (fn. 19) The heiresses and their husbands were children at the time of their marriage, William Gerard being but thirty years of age in 1352, when his father died. (fn. 20) Two years later he made a settlement of the manor of Ashton, the remainders being to his son Peter, and then to the heirs of Joan daughter of Alan de Burnhull. (fn. 21)
Little is known of the son, except that he became a knight. (fn. 22) Sir Peter Gerard died in 1380, and was succeeded by his son Sir Thomas Gerard, who like others of the family is traditionally said to have been engaged in the wars of the time. (fn. 23) At his death in 1416 he was found to have held the two-thirds of the manor of Ashton of Henry de Langton, baron of Newton, in socage by the service of 20s. a year, besides many other manors and lands in Lancashire. (fn. 24) His son and heir John, aged thirty at his father's death, succeeded. He died 6 November 1431, leaving a son and heir Peter, then twenty-four years of age. (fn. 25) This son, afterwards Sir Peter Gerard, had a comparatively short life, dying on 26 March 1447, when the manors devolved on a minor, his son Thomas being but sixteen years of age. (fn. 26)
Sir Thomas Gerard, who came of age in 1452, (fn. 27) was married in childhood to Douce daughter of Sir Thomas Ashton; afterwards he married Cecily, daughter of Sir Robert Foulshurst, by whom he had a son and heir Peter, and other children. (fn. 28) He died on 27 March 1490; (fn. 29) his widow Cecily afterwards made a vow of chastity. (fn. 30) The son Peter, aged thirty at his father's death, married Margery daughter of Sir Thomas Stanley of Hooton, and granddaughter and coheir of Sir John Bromley, by whom the estate of Gerard's Bromley came to this family. Peter Gerard died four years after his father, (fn. 31) leaving as heir his son Thomas, only six years of age. He was made a knight, but showed himself a turbulent and lawless man, (fn. 32) and died at Berwick in 1523, during an expedition against the Scots. (fn. 33) His son, another Sir Thomas, was only eleven years of age at his father's death; but little is known of him. He died between 1550 and 1560. (fn. 34)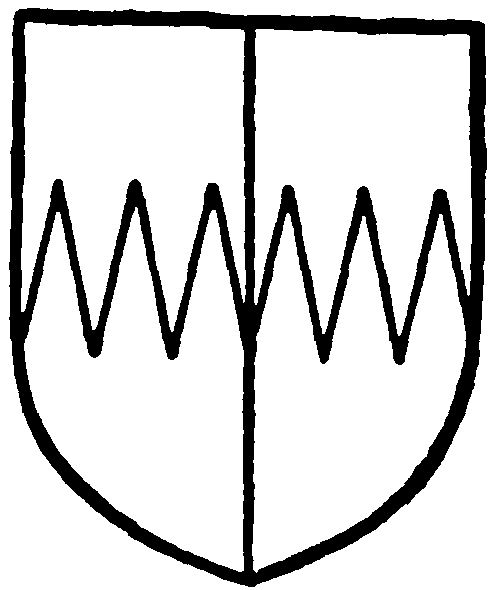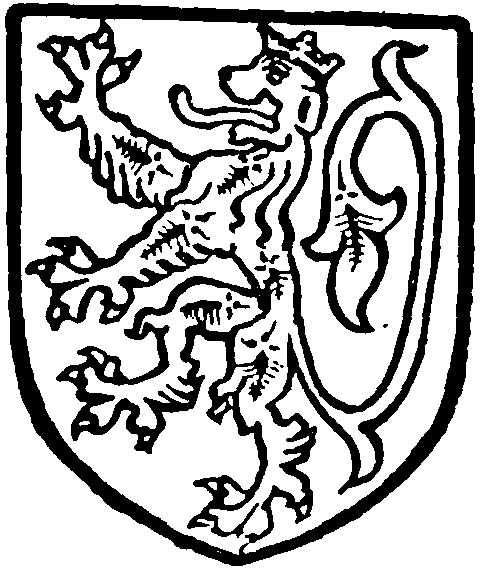 His son Sir Thomas Gerard sold his interest in the Kingsley estates of the family, (fn. 35) and purchased the other third part of the manor of Ashton from John Atherton, thus becoming sole lord. (fn. 36) His wife was the heiress of Sir John Port of Etwall in Derbyshire, and this manor-house became a favourite residence of the family. (fn. 37) After a brief period of compliance he became conspicuous for his resistance to the religion established by Elizabeth, and suffered accordingly. He was sent to the Tower in 1571, perhaps being suspected of a share in the rising of the previous year or for sympathy with Mary Queen of Scots; his release is said to have been purchased by the surrender of Bromley to Sir Gilbert Gerard, Master of the Rolls. (fn. 38) He was again committed to the Tower in 1586, but liberated about three years later, having been induced to give evidence against Philip Earl of Arundel, then in the Tower also, to the effect that he had prayed for the success of the Spaniards. (fn. 39) In 1590 he was reported as having 'made show of conformity' while in Lancashire, but was 'in general note of evil affection' in religion. (fn. 40) His younger son John became a Jesuit, and laboured in England until the storm aroused by the Gunpowder Plot, when he escaped to Belgium, and became the chief agent in the foundation of the English College at Liège. (fn. 41)
Sir Thomas Gerard is said to have died in September 1601. (fn. 42) His son Thomas, made a knight in 1603, and a baronet in 1611, succeeded him. (fn. 43) Like his father, he was in 1590 reported as 'of evil affection in religion'; his wife Cecily was then a 'recusant and indicted thereof.' (fn. 44) He died at the beginning of 1621, holding the manors of Ashton and Windle in Lancashire, and Etwall and Hardwick in Derbyshire; the tenure of Ashton was stated to be 'in free socage, by fealty only.' His heir was his son Thomas, aged thirty-six and more. (fn. 45) This Sir Thomas, second baronet, was succeeded in 1630 (fn. 46) by his son Sir William Gerard, who warmly espoused the king's cause at the outbreak of the Civil War, (fn. 47) and was appointed governor of Denbigh Castle; he sold the Derbyshire estates to provide money for the campaign. (fn. 48)
Charles II lodged at Brynn 15 August 1651, on his way from Scotland to Worcester. (fn. 49) Sir William's estate was of course sequestered by the Parliament, and being a convicted recusant he was not at first allowed to compound even for the third part retained by recusants who were not 'delinquents' also. The estates were sold under the confiscation Act of 1652, the purchaser being John Wildman. (fn. 50) All or most was recovered in some way, probably by composition with the new owner, and Sir William Gerard of the Brynn recorded a pedigree at the Visitation of 1665. (fn. 51) He was buried at Winwick in 1681.
His son Sir William, aged twenty-seven in 1665, succeeded. The family had been greatly impoverished by their fidelity to their religion and to the cause of Charles I, and it is said that even the stipends of the priests serving the domestic chapels at Ashton could not be paid. (fn. 52) Sir William's son, another William, married about 1696 the heiress of the Cansfield family, and this probably helped to restore the fortunes of the Gerards. (fn. 53) Sir William died in 1702; his son as 'a papist' registered his estate in 1717, and died four years later. (fn. 54) For the succeeding century there is but little to record of the family. They were shut out of public employments by the legal proscription of the ancient religion, and do not seem to have produced any distinguished ecclesiastics.
The development of the coal mines in Ashton during the 19th century brought great wealth to the family.
The Sir William Gerard last mentioned was succeeded by his son and grandson, each named William. (fn. 55) The last was followed by his brothers Thomas and Robert Cansfield; the latter, who died in 1784, had sons, Robert Clifton, (fn. 56) and William who succeeded; a younger son John, drowned at Southport in 1822, (fn. 57) was father of Sir John Gerard, who succeeded his uncle William in 1826, and held the manors of Ashton and Windle for nearly twenty-eight years. His heir was his brother, Robert Tolver, created Baron Gerard of Brynn in 1876. He has been followed by his son William Cansfield and his grandson Frederick John, second and third lords. The latter, who succeeded to the title and estates in 1902, on the death of his father, came of age in 1904.
In 1836 courts leet and baron were held twice a year; (fn. 58) but they seem to have been discontinued.
A description of Brynn Hall, as it existed near the end of the 18th century, is given in Baines's Lancashire. (fn. 59)
The third part of the manor held in 1212 by Henry son of Roger cannot be traced for some time. It became the possession of the Athertons of Atherton, (fn. 60) who held it down to the middle of the 16th century, when it was sold to the Gerards of Brynn (fn. 61) as above stated.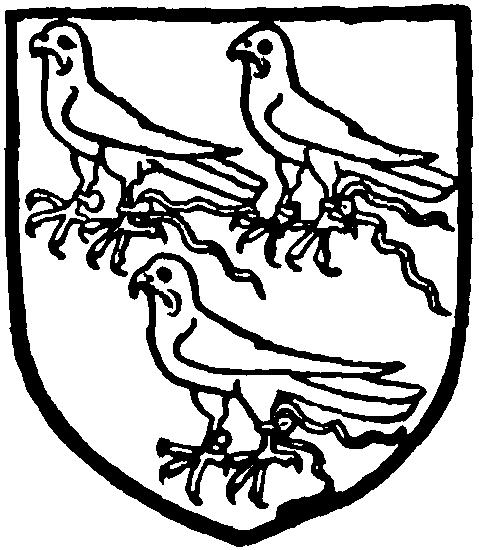 The only landowner contributing to the subsidy in Mary's reign was Sir Thomas Gerard; (fn. 62) but the following freeholders were recorded in 1600: Sir Thomas Gerard of Brynn, Thomas Gerard of Garswood, James Ashton, Edward Knowles, James Richardson, William Slynehead, and William Stanley; (fn. 63) some other names occur. (fn. 64) Under the Commonwealth the Gerard estates, as above related, were confiscated; the properties of Hugh Orrell (fn. 65) and Elizabeth Rogerson, widow, (fn. 66) were also sequestered for recusancy. In 1717 John Darbyshire, Thomas Naylor, Elizabeth Aray of Chorley, John Taylor of Lydiate, Edward Unsworth, John Boardman, and Andrew Moore registered estates as 'papists.' (fn. 67)
The family of Lander of New Hall appears during the 17th century. (fn. 68) This estate was acquired by the Gerards about 1796, and became their principal residence. (fn. 69)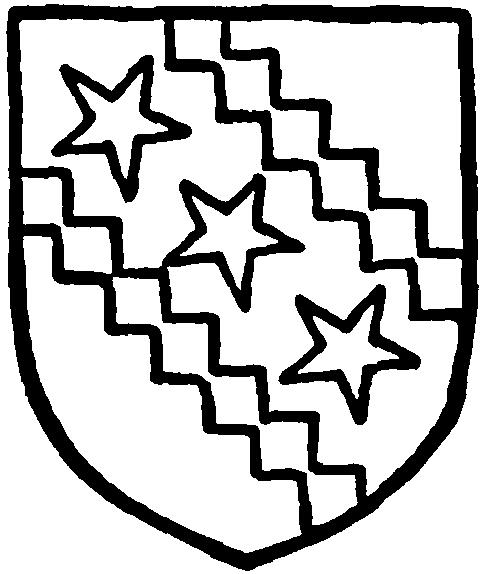 The Sorocold family were seated at Eyebridge in the 17th century. (fn. 70)
A troop of yeomanry cavalry, commanded by Sir William Gerard, existed in 1804, when two companies of infantry volunteers were raised for the protection of the country from invasion. (fn. 71)
CHURCH
There is no record of the origin of St. Thomas's Chapel at Ashton, which is first named in the pleadings in 1515 respecting the dispute about Turnshea Moss between Sir Thomas Gerard and his namesake of Ince; it was then deposed that the priest at Ashton Chapel had given public notice that Sir Thomas intended to make a straight ditch through the moss that his turfrooms might be the drier. (fn. 72) Little is known of it for a century after this; (fn. 73) but the new services were certainly used there, Sir Thomas Gerard about 1562 forcibly carrying to it his relation Nicholas Gerard as a too obstinate adherent of the old. (fn. 74) The ministrations were probably irregular; in 1590 there was 'no preacher' there, (fn. 75) and more than twenty years later 'seldom a curate,' there being, it would seem, no income except what the rector allowed. (fn. 76) The Commonwealth Surveyors of 1650 found everything in order, and recommended it to be made a parish church; to the minister had been assigned the sequestered tithes of the township, worth £120 a year. (fn. 77)
At the Restoration the curate, proving a Nonconformist, was ejected. (fn. 78) In 1718 Bishop Gastrell found the certified stipend only £1 12s.; the rector, however, gave £50, 'being obliged to provide for it;' and other inhabitants subscribed £7 a year on condition that the curate resided and read prayers on Wednesdays, Fridays, and holy-days. (fn. 79) The chapel was rebuilt in 1706 on Sir William Gerard's ground, and he leased out the chapel yard. (fn. 80) It was enlarged in 1784 and 1815; and in 1845, on the division of the rectory of Winwick, was made a parish church, being endowed with the tithes of Haydock. (fn. 81) There is a licensed mission of St. Luke's.
The incumbent has the title of vicar, and is appointed by the rector of Ashton. The following have been in charge:— (fn. 82)
oc.
1609
John Janion (fn. 83)
1645–62
James Woods (fn. 84)
oc.
1663
—Maddock
oc.
1668
— Atkinson (fn. 85)
1690
Thomas Wareing (fn. 86)
oc.
1710
— Smith (fn. 87)
oc.
1736
— Pierce (fn. 88)
—
— Shuttleworth
1742
Richard Bevan (fn. 89)
1779
Edward Edwards, B.A.
1796
Giles Chippindall
1804
John Woodrow
1809
Edmund Sibson (fn. 90)
1848
Edward Pigot, M.A. (Brasenose Coll.)
1857
Frederick Kenney, M.A. (Christ Church, Oxford)
1870
William Page Oldham, M.A. (Christ's Coll., Camb.)
1871
Henry Siddall, B.A. (Clare Coll., Camb.)
By the same Act of 1845 Holy Trinity Church, Downall Green, built in 1837, was made the principal church, its incumbent having the title of rector of Ashton, and being endowed with the tithes of the township, from which £50 a year was to be paid to the vicar of St. Thomas's. (fn. 91) The rector is presented by the Earl of Derby. At Stubshaw Cross is St. Luke's Mission Church.
A school was founded in 1588. (fn. 92)
A Wesleyan Methodist chapel was built here as early as 1821. There are now also places of worship of the Primitive Methodists, the Independent Methodists, and the Welsh Wesleyans.
The Congregational church at Ashton appears to have originated in the occasional preaching visits of the Rev. W. Alexander of Prescot, in 1802 and later. A church was formed in 1824 and a chapel built in 1829. It did not prosper, and from 1846 to 1866 the condition of affairs was 'very low.' The present church was built in 1867 by Richard Evans and his family; the old building is used as a school. (fn. 93)
The Society of Friends had a small meeting here from about 1717 to 1835. The place was on the north-west boundary of the township. (fn. 94)
On the restoration of the Prayer Book services in 1662 the objectors under the ministry of the ejected curate, James Woods, worshipped in a farm-house. (fn. 95) A chapel was built at Park Lane in 1697, which still exists, having been altered in 1871. The congregation, as in other cases, gradually became Unitarian. Some of the ministers were of note in their time. (fn. 96)
The dominant family and a large number of the inhabitants adhered to the ancient religion (fn. 97) at the Reformation, but nothing is positively known as to the secret provision for worship until the middle of the 17th century, when the Jesuits had charge of the Brynn mission. (fn. 98) Later there was another chapel in Garswood; and in 1822 the church of St. Oswald was built in the village; it is in charge of secular priests. Here is preserved the 'Holy Hand' of the Ven. Edmund Arrowsmith, of which many miraculous stories are related. (fn. 99) Thomas Penswick, Bishop of Europum and vicar apostolic of the northern district from 1831 till his death in 1836, was born at Ashton manor-house, where also he died. (fn. 100)