Pages 262-264
A History of the County of Lancaster: Volume 4. Originally published by Victoria County History, London, 1911.
This free content was digitised by double rekeying. All rights reserved.
CRUMPSALL
Curmisale, 1282 (copy); Curmesalle, Curmeshal, 1320 (copy); Curmesale, 1405; Cromshall, 1548.
This township lies to the south-west of the Irk, and has an area of 733 acres. The surface is hilly, a ridge which attains 280 ft. over the Ordnance datum occupying the southern side, and sending out numerous spurs towards the Irk. The township has in the main become urban; the Manchester workhouse with its land occupies a large part of the eastern side, in a place formerly called the Bongs or Banks. Adjacent stands the Prestwich workhouse. To the west is Crumpsall Green. The population in 1901 was reckoned with Cheetham.
The Manchester and Bury road passes along the south-west boundary, and has two important offshoots —on the eastern side to Blackley, and on the western to Middleton. There are numerous cross streets. The Lancashire and Yorkshire Company's railway from Manchester to Bury passes north-west through the centre of the township, with a station.
John Blackwall, a naturalist, died at Crumpsall in 1881.
A local board was constituted in 1854. (fn. 1) In 1890 the township became part of the city of Manchester, and was absorbed in the new township of North Manchester in 1896.
A school board was formed in 1875. (fn. 2)
There is a Jews' cemetery at Lower Crumpsall.
In 1666 the hearths liable to the tax numbered fortyseven. (fn. 3) Though the township is now mostly residential a number of industries exist. Mills, print works, and chemical works stand by the Irk; there are also brick works and a rope walk. In 1852 there were a cotton mill and print, bleach, and dye works. (fn. 4)
MANOR
In 1282 the lord of Manchester had ten oxgangs of land in CRUMPSALL in bondage, the farm of which was 40s.; the rent of certain assarts there amounted to 10s. 2d. (fn. 5) The more detailed survey of 1320–2 shows that three of the oxgangs were held separately by villein tenants at a rent of 5s. 2d. each; (fn. 6) the other seven, with 108 acres of land, appear to have been in the lord's hand. (fn. 7) There were 40 acres of moor, in which all the tenants had common of pasture. (fn. 8) The tenants of the hamlet were bound to grind at the mill of Manchester. (fn. 9) The feoffees of Lord La Warre in 1405 released to him three messuages and 800 acres of land in Crumpsall, lately parcel of the manor of Manchester. (fn. 10)
After this the lordship appears to have been granted to the Radcliffes of Radcliffe at a quit-rent of 10s. a year, (fn. 11) and they held it down to 1548, when it was sold by the Earl of Sussex to John Reddish. (fn. 12) It descended in the Reddish and Coke families (fn. 13) until 1789, when Thomas William Coke, (fn. 14) afterwards Earl of Leicester, sold the greater part to Lord Grey de Wilton, who added it to his Heaton estate. (fn. 15) It has descended to the present Earl of Wilton, who owns about two-thirds of the land.
The remaining portion was sold in 1794 to William Marsden, a Liverpool merchant. After his death this part was again sold in 1819 to several purchasers. (fn. 16)
For a long period a branch of the Chetham family held lands in the township, (fn. 17) their residence, at least in later times, being known as Crumpsall Hall, (fn. 18) famous as the birthplace of Humphrey Chetham, one of the most notable benefactors of Manchester, as founder of the hospital and library bearing his name, and in other ways. Humphrey, the fifth son of Henry Chetham of Crumpsall, (fn. 19) was born in 1580, (fn. 20) and in 1598 was bound apprentice to Samuel Tipping of Manchester, linen draper. (fn. 21) Afterwards he became partner with his brother George, who had established a business in London as a 'grocer' or 'mercer.' (fn. 22) In 1619 Humphrey is found managing the Manchester branch of the business, the joint stock being valued at £10,000. (fn. 23) Shortly afterwards Clayton was purchased, and Humphrey resided there. (fn. 24) He was the principal legatee of his brother George, who died in 1627, (fn. 25) and continued to add to his lands and wealth, Turton being acquired in 1628. (fn. 26) He compounded in 1631 on refusing knighthood, (fn. 27) and wished to avoid being appointed sheriff in 1634; (fn. 28) he acted, however, and it became his duty to collect the ship-money. (fn. 29) During the Civil War period he was appointed treasurer for the county; his wealth and business capacity pointed him out for the office, the choice further indicating that he was an adherent of the Parliament. (fn. 30) He showed himself a pious and liberal man; for many years he educated a number of poor boys, and founded his hospital to continue the same charitable work. (fn. 31) He died at Clayton Hall on 20 September 1653, (fn. 32) in possession of a large landed estate and other property. (fn. 33) He bequeathed £7,000 for the endowment of the hospital, and £500 for the purchase of the college building, if it could be purchased, as in the end it was; he left £1,000 for founding a library, and £100 for the building; also £200 for 'godly English books' for the parish churches of Manchester and Bolton, and the chapels of Turton, Walmsley, and Gorton. (fn. 34) There is a portrait of the founder in the Chetham Library; (fn. 35) and in 1853 a statue was erected in the cathedral as a memorial of him, (fn. 36) a stained glass window being also placed there.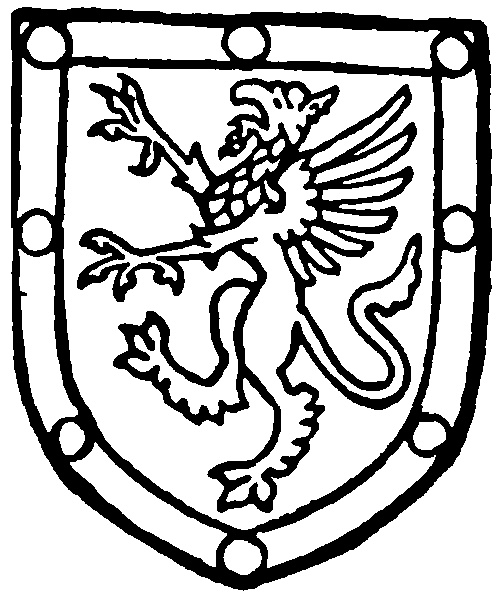 The Chethams of Crumpsall were leaseholders under the Prestwich family, until in 1622 James Chetham, eldest son of Henry, purchased the holding. (fn. 37) His son George ultimately inherited not only the property in Crumpsall, but the Clayton, Turton, and other estates of his uncle Humphrey. These seem to have descended like Turton, (fn. 38) until the division in 1770, when Crumpsall was given to Mary wife of Samuel Clowes, and was bequeathed to her grandson John Hilton. (fn. 39) It was afterwards sold in parcels. (fn. 40)
George Clark, another benefactor of Manchester, was a resident in Crumpsall. (fn. 41) A branch of the Oldham family also had an estate. (fn. 42) Bishop Oldham is sometimes said to have been born there, but the connexion of his family with the township began very much later than his time. (fn. 43)
In 1655 there were eighteen ratepayers in Crumpsall, including George Chetham, esq., Thomas Percival, 'the wife of Old Oldham,' Thomas Oldham, Robert, Richard, and James Bowker, four Pendletons, &c. The number of houses in 1774 was fifty-seven. (fn. 44)
Among the more recent landowners and residents of Crumpsall the Delaunays may be mentioned. Angel Delaunay, from Rouen, in 1788 introduced Turkey red dyeing into Crumpsall and Blackley, and built up a great business. His sons acquired part of William Marsden's estate in 1819, later known as the Cleveland estate. They built a bridge over the Irk for their coach road from Blackley to Cheetham Hill. (fn. 45)
A school was built in 1850, and licensed for the worship of the Established Church. (fn. 46) In 1859 St. Mary's was built, and rebuilt in 1875. (fn. 47) There is a mission church.
The Wesleyan Methodists in 1809 opened a preaching room, which was replaced in 1815 by a more substantial building; this was followed by a larger one in 1837, repaired and enlarged in 1844. There is a burial-ground attached. (fn. 48) Another Wesleyan chapel was built in Lower Crumpsall in 1838. (fn. 49) There is also a place of worship belonging to the United Methodist Free church.