Pages 100-102
A History of the County of Lancaster: Volume 6. Originally published by Victoria County History, London, 1911.
This free content was digitised by double rekeying. All rights reserved.
BISPHAM
Bispcham, 1288; Byspam, 1292; Byspaym, 1294; Bispham, 1324.
This small township forms the southern corner of the parish. The Douglas is the boundary on the south-west, while on the north the Bentley brook forms most of the separation from Mawdesley. The surface rises almost continuously from below the 25-ft. level near the Douglas to about 150 ft. above the ordnance datum at the eastern border. There are two small hamlets—Bispham Green and Grimshaw Green—in the north and south respectively. The area is 926½ acres, (fn. 1) and the population in 1901 numbered 321. Roads go north through the township from Wrightington to Rufford and to Croston, crossed by a road from Ormskirk.
The hearth tax of 1666 has a record of only thirty-two hearths; the largest house in the township, belonging to the Earl of Derby, had four hearths. (fn. 2)
Manor
The history of the manor of BISPHAM is very obscure. It was held of the lords of Leylandshire, by whom in former times the place appears to have been considered a hamlet or appurtenance of Chorley, (fn. 3) though the boundaries were separated by a distance of 5 miles at least. In 1288 it was found that Amery de Bispham held the place of William de Ferrers by the service of 40d. yearly. (fn. 4) Soon afterwards it passed, probably by marriage, to the Dalton family, who took their surname from the township of that name on the western side of the Douglas. Sir Robert de Dalton was in possession about 1324, (fn. 5) and died in 1350. (fn. 6) He and his son Sir John fought at Crecy in 1346. (fn. 7) Sir John made himself notorious by the violent abduction of Margery de la Beche from her manor-house at Beaumes (Beams), near Reading, in 1347; he afterwards married her. (fn. 8) He was pardoned for this offence and apparently received into the king's favour once more. (fn. 9) Sir John died in September 1369 holding the manor of Bispham of Sir William de Ferrers and the other lords of Leylandshire by the rent of 3s. 4d. John his heir, a son by a later wife, was six years of age. (fn. 10)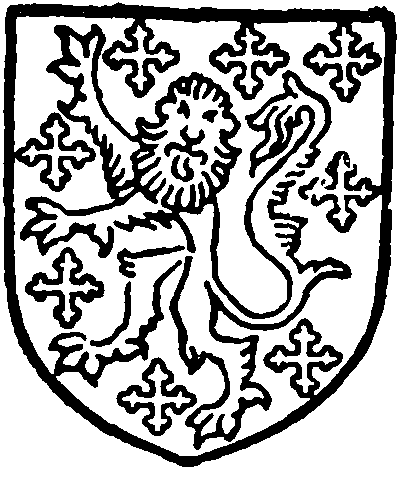 This John, afterwards a knight, (fn. 11) left two sons, of whom the elder, Richard, by Katherine his wife, left a daughter and heir Alice. She married one William Griffith in or before 1448, (fn. 12) and soon afterwards the manor appears to have been sold to the Stanleys of Lathom, (fn. 13) for in 1521 Thomas Earl of Derby held various lands in Bispham by the ancient rent of 40d. payable to the lords of Leylandshire. (fn. 14) It appears to have descended regularly with Knowsley to the present Earl of Derby. (fn. 15)
John de Dalton's younger son Robert, though he failed in his claim for the manor of Bispham, (fn. 16) recovered various lands there. (fn. 17) His son Richard married Elizabeth, one of the daughters and co-heirs of William Fleming of Croston, (fn. 18) and was followed by his son Roger (fn. 19) and his grandson William. (fn. 20) William's son Robert in 1558 sold the Bispham estate to William Stopford, (fn. 21) and the latter's residence was known as the Hall of Bispham. (fn. 22) This estate was sold to William Ashhurst of Dalton in 1610, (fn. 23) and seems to have descended since that time like Dalton. (fn. 24)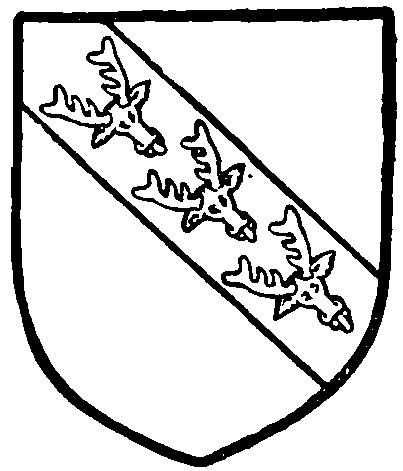 John Singleton and Richard Tinckler were landowners about 1620. (fn. 25) The Earl of Derby was the chief landowner in 1789, paying more than half the land tax. Richard Wilbraham Bootle paid about an eleventh. (fn. 26)
There was a chapel in the manor in 1522, but nothing is known of its history. (fn. 27)
A free school was founded at Bispham in 1692 by Richard Durning. (fn. 28) It was meant to be a grammar school, and was in fact at one period a classical school of some repute. Girls as well as boys had been taught. In 1825 there were about 35 boys, and two of them were instructed in Latin. The school continued to decline in standing and has long been a public elementary school. The endowment, which now produces over £200 a year, is regulated by a scheme of the Charity Commissioners made in 1878. (fn. 29) The old school building bears the inscription 'Donum R.D. 1692.'