Pages 61-65
A History of the County of Lancaster: Volume 6. Originally published by Victoria County History, London, 1911.
This free content was digitised by double rekeying. All rights reserved.
FARINGTON
Farinton, 1212; Farington, 1246. Farrington was a common spelling till a few years ago, being used, for example, in the Census Report of 1831.
This entirely inland township has an area of 1,860 acres. (fn. 1) The population in 1901 was 2,005. The River Lostock runs through it diagonally from north-east to south-west, and on each side of it the land rises to over 100 ft. above sea level, a height of about 130 ft. being attained on the south-east border. The principal village is near the northern boundary, but other considerable hamlets lie near the southern boundary.
The chief road through the township is that along the west bank of the Lostock, going north to Preston, and passing through the village; another important thoroughfare is that from Wigan to Preston, which is within the eastern boundary for about a mile. The main line of the London and North Western Railway from London to Scotland, first opened in 1838, passes through, having a station at the northern end, called Farington. This is crossed by the Lancashire and Yorkshire Company's line from Liverpool to Blackburn, with which it has a double junction.
The soil is peaty and red loam, with subsoil of stiff clay. Wheat, oats and potatoes are grown, and there is much pasture land. The wide tract of Farington moss has been almost entirely reclaimed. There is a large cotton spinning factory, built about 1850; in connexion with it is a school with a library and museum.
The hearths taxed in 1666 numbered fifty-nine; the principal houses were those of William Rishton and Mrs. Gardner, having seven hearths each. (fn. 2)
Manor
Warine Bussel, as lord of Penwortham, gave a plough-land in FARINGTON, being the whole of the vill, to the abbey of Evesham, and this was confirmed by his son Richard. (fn. 3) This lordship, which does not seem to have been regarded as a separate manor, descended in the same way as the Evesham portion of Penwortham, all the abbey's rights in Farington as elsewhere being included in Queen Elizabeth's confirmation to John Fleetwood. (fn. 4) It has thus descended to Mr. Lawrence Rawstorne. (fn. 5)
A family bearing the local name is early found in possession, (fn. 6) but the whole or larger part was surrendered to the abbot and acquired by William de Meols, (fn. 7) whose son John de Farington, by his marriage with Avice daughter of Robert Bussel, acquired a moiety of the manor of Leyland. (fn. 8) Their estate also was known as the 'manor' of Farington. John was succeeded by his son William de Farington (fn. 9) and his grandson William (fn. 10); the latter in 1348 obtained a grant of free warren in his demesne lands of Leyland and Farington, and licence to inclose a hundred acres of land and wood in those townships and make a park. (fn. 11) The manors descended (fn. 12) to William Farington, who died in 1456, leaving a son William, fifteen years old. (fn. 13)
William Farington in 1474 acknowledged that he held lands of the Abbot of Evesham by the service of 14s. yearly. (fn. 14) He was made a knight in the Scottish expedition of 1482, (fn. 15) and died in 1501 holding messuages and lands in Farington partly of the abbot and partly of the Earl of Derby, by rents of 5s. 1d. and 8d. respectively; also lands, burgages, &c., in Ulnes Walton, Leyland and Preston. His heir was his son Henry, then thirty years of age. (fn. 16) Henry had been married to Anne Radcliffe of Ordsall, by whom he had three sons—William, Thomas and Robert. He married, as his second wife, Dorothy Okeover, and by her had a son William. A pedigree was recorded in 1533. (fn. 17) He was about the same time one of the commissioners for the suppression of the monasteries, (fn. 18) and was made a knight at Anne Boleyn's coronation in 1533. (fn. 19) Sir Henry's eldest son William died before him, leaving an only child, Joan; the second son, Thomas, also left a daughter; the third son, Robert, had been educated at Cambridge (fn. 20) and instituted to the rectory of North Meols (1530–37), his father having purchased the presentation, and then had forsaken the clerical life and married. (fn. 21) As he is said to have been in holy orders, this marriage could not have been valid by any law. Sir Henry appears to have been so offended that he settled his hereditary manors on his granddaughter (fn. 22) Joan, while the estate of Worden in Leyland which he had purchased was given to his youngest son William, ancestor of the Faringtons of that place. (fn. 23)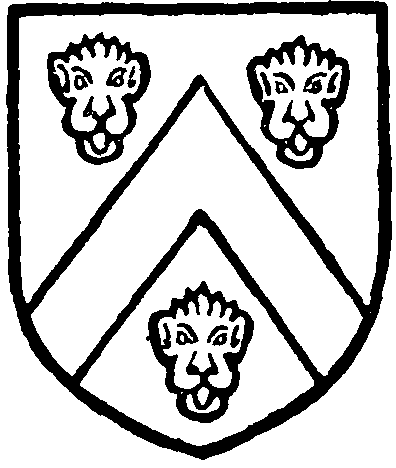 Sir Henry died about 1550, (fn. 24) when Joan succeeded, and the manor descended to her daughter Dorothy Beconsaw, who married Sir Edmund Huddleston of Sawston. (fn. 25) Farington appears to have been leased or mortgaged to a cousin, Anthony Huddleston, whose son Joseph in 1609 purchased it. (fn. 26) The new owners, who adhered to the Roman Catholic religion, (fn. 27) had several distinguished ecclesiastics in the family. One of them was Joseph's second son John, born at Farington in 1608; he assisted Charles II in his flight from England after the overthrow at Worcester in 1651, and then becoming a Benedictine monk was from 1660 to 1698 chaplain at Somerset House to Queen Henrietta Maria and then to Queen Catherine. It was he who in 1685 reconciled the dying king to the Roman Church. (fn. 28)
Though Joseph Huddleston resided at Farington, the estate, not afterwards called a 'manor,' appears soon to have been sold to relatives, the Penningtons of Muncaster, who long had lands in the township.
A younger branch of the Farington family held an estate called Little Farington, (fn. 29) which descended to the five daughters and heirs of Peter Farington in the time of Queen Elizabeth. About 1655 a large part, or the whole, was purchased by Richard Gardner of Leyland, and seems to have been acquired later by the Crooks of Abram. (fn. 30)
A few other estates in the township appear in the inquisitions and other records, but it is not possible to give connected accounts of them. (fn. 31)
To the subsidy of 1542–3 the following con tributed for lands in Howick with Farington: Sir Henry Farington, John Cheshire, William Woodcock and Thomas Aynscough. (fn. 32) In 1564 the names were Peter Farington and John Charnock. (fn. 33) John Cheshire and William Foster were freeholders in 1600, (fn. 34) and in 1628 a number of landowners contributed to the subsidy for Farington and Howick. (fn. 35) In an agreement as to an inclosure of the commons in 1713 a fourth part was allotted to Henry Fleetwood of Penwortham as lord of the manor, and the remainder to him and other freeholders, of whom the most considerable were Sir William Pennington of Muncaster and Richard Crook of Abram. (fn. 36) James Barton and James Massey were the largest holders in 1783, and James Barton, Rhodes and Barlow, and Edward Pedder in 1798. (fn. 37)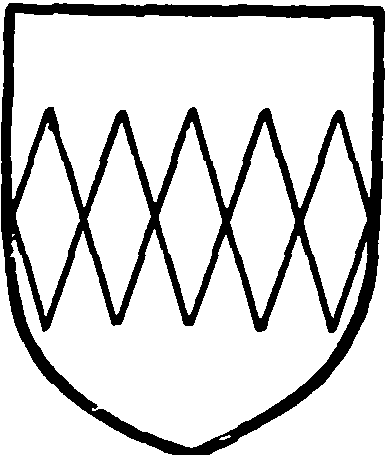 The Anglican church of St. Paul was built in 1839; a separate district was assigned to it in 1843. (fn. 38) The vicar of Penwortham is patron. There is a Primitive Methodist church.