Pages 108-115
A History of the County of Middlesex: Volume 12, Chelsea. Originally published by Victoria County History, London, 2004.
This free content was digitised by double rekeying. All rights reserved.
CHELSEA MANOR
Before 1066 the manor of Chelsea, worth £9, was held with estates in Hertfordshire and Buckinghamshire by Wlwen, a woman, though described in Domesday Book as the man (homo) of King Edward the Confessor. She had the right to dispose of the manor to whom she pleased, and by 1086 had been succeeded in Chelsea, as elsewhere, by Edward of Salisbury, sheriff of Wiltshire. The estate, which was assessed at 2 hides, was still valued at £9 in 1086. (fn. 1)
Within 30 years Chelsea had passed to Westminster Abbey. There is no charter recording the grant, probably because of confusion by Norman scribes between Chelsea (Chealhythe) and Chalkhill (Cealchylle) near Edgware, corrected in the 15th century. (fn. 2) Between 1115 and 1117 Abbot Gilbert Crispin granted Chelsea to William of Buckland to hold for life for £4 a year, the manor reverting to the abbey after his death. (fn. 3) The 12th-century Middlesex Hidage also listed Chelsea as two hides belonging to the abbey. (fn. 4)
Gervase of Blois, abbot c.1138-c.1157, illegitimate son of King Stephen, granted the manor of Chelsea to his mother Dameta to hold for £4 a year, but instead of the manor reverting to the abbey at her death, the grant was made to her and her heirs to hold in fee and heredity, an alienation for which Gervase was later criticized. As an entry fine Dameta paid £2 and a pall worth £5. (fn. 5) Although the pope, in a bull addressed to Gervase in 1157, confirmed the abbey's possessions including Chelsea, (fn. 6) the abbey apparently never recovered full possession apart from a temporary escheat in the 1450s; (fn. 7) its title henceforth was to the £4 annual rent, (fn. 8) and to a common fine or cert of 3s. at the view of frankpledge. (fn. 9)
William 'de Sefuntaine' witnessed a charter as lord of Chelsea in 1244, (fn. 10) but the de Septem Fontibus or Setfountain family may have held Chelsea manor from the beginning of that century or even earlier. Ralph de Setfountain was a witness to Abbot Gervase's charters before 1157, (fn. 11) and in 1197 he or another Ralph bought a virgate in Chelsea. (fn. 12) Ralph (d. 1211) was succeeded by his son William, (fn. 13) who in 1214 acknowledged a tenant who held in villeinage from him in Chelsea. (fn. 14) By c.1254 William had been succeeded by his son Ralph. (fn. 15)
In 1274 Ralph was coroner of Middlesex and described as of Chelsea, (fn. 16) but in 1281 he granted the manor of Chelsea to Laurence de Septem Fontibus, presumably a relative, for the duration of Ralph's life at £7 a year. (fn. 17) Ralph, still alive in 1286, was succeeded in Essex by his son Thomas, who died c.1297 leaving his sisters, Cecily and Isabel, as heirs. There was a formal partition of the family estates in 1315 in which the manor of Chelsea was allotted to Cecily, wife of Richard de Heyle, (fn. 18) but she was already apparently in possession of the manor, since as a widow she had granted the manor to her son Richard and received it back for life from him in 1314. (fn. 19) In the 1316 assessment the vill of Chelsea was said to be held by 'the heirs of Bartholomew de Septem Fontibus', not otherwise known. (fn. 20) Richard de Heyle was lord of Chelsea in 1339, (fn. 21) and in 1349 settled the manor on himself for life, with successive remainders to his children, Nicholas, Margaret, and Elizabeth, and then to John Bray of Chiswick and his wife Joan, and then to William and Robert, sons of William atte Water of Ware (Herts.). (fn. 22) It seems probable that all Richard de Heyle's children died during his lifetime: in 1367 in return for a corrody he leased the manor of Chelsea together with its feudal rights to Westminster abbey for his lifetime for £20 a year, a discharge of his £4 annual rent, and an undertaking not to farm out the manor. (fn. 23)
After Heyle's death, probably in 1370, the manor reverted to his heirs, (fn. 24) and was held by William son of William atte Water of Ware in 1370; by 1383 it had descended to William's daughter Helen and her husband John Shoreditch the younger of Hackney. In that year Shoreditch leased out most of the dwelling house in Chelsea which had been William atte Water's, probably meaning the manor house. (fn. 25) Shoreditch, described as lord of the manor in 1394, (fn. 26) died in 1407 leaving instructions for burial in Chelsea church in his chapel on the north side of the chancel, where his wife Helen was buried. (fn. 27) He was succeeded by his son John, who in 1412 was said to hold the manor of Chelsea worth £10. (fn. 28)
John's title to the manor was challenged c.1445 by William Heyle, descended from another branch of the family, (fn. 29) but Shoreditch must have successfully defended his title since he subsequently enfeoffed Thomas Burgoyne and others, probably on the marriage of his son Robert to Margaret Tanfield. (fn. 30) John died in 1452, and though his widow Maud held his other property, Chelsea apparently escheated to Westminster Abbey as chief lord of the fee, since it was administered for the abbey from 1453 to 1455 by a farmer and rent-collector, William Young. (fn. 31) John Shoreditch's son Robert brought a suit in Chancery for the Chelsea and Hackney estates in 1452-3, (fn. 32) which was presumably settled in his favour by 1455, and he was described as 'late of Chelsea' in 1478 at the marriage of his son George. (fn. 33) In 1485 Robert, his wife Margaret, and his son George sold Chelsea manor for £300 to Sir Reginald Bray, royal official and administrator under Henry VII, acknowledging the abbot of Westminster as chief lord of the fee. (fn. 34)
Sir Reginald by will proved 1503 instructed his feoffees to allow his wife Katharine to receive the profits from Chelsea for life, and after her death to make an estate in the manor to the sons of his younger brother John, provided they married his wards, Agnes and Elizabeth Lovell, his wife's nieces. (fn. 35) Katharine received £46 17s. 4d. in rent from the manor in 1505-6, (fn. 36) but had died by February 1508. (fn. 37) The provisions of Sir Reginald's will were not carried out, possibly because the elder of John Bray's sons, Edmund, had not fulfilled the marriage conditions. There was also a prolonged dispute over Sir Reginald's estates between Edmund Bray, claiming as his eldest surviving male relative, and Margery, wife of Sir William Sandys, who was the daughter of Sir Reginald's older half-brother, also called John: (fn. 38) her claim was based on an earlier will of 1497. The dispute was settled in 1510 by a partition of all Sir Reginald's estates between the claimants, under which Chelsea was allotted to Margery and Sir William Sandys and their issue, with a remainder to Bray. (fn. 39)
Sandys, a royal official and courtier created Baron Sandys in 1523, (fn. 40) conveyed the manor of Chelsea to Henry VIII in May 1536 as part of an exchange, and the king acquired Westminster Abbey's rent-charge and overlordship with property in Westminster as part of another exchange that year, giving the Crown absolute title to Chelsea manor. (fn. 41) Chelsea was granted to Queen Catherine Parr for life in 1544 as part of her jointure. (fn. 42) After Henry's death she married her former suitor, Sir Thomas Seymour, the Lord Admiral and Baron Seymour of Sudeley, but died after childbirth in 1548; Seymour was executed for treason in 1549 and Chelsea reverted to the Crown. (fn. 43)
Edward VI granted Chelsea manor, valued at £30 3s. 1½d. a year, to John Dudley, earl of Warwick and later duke of Northumberland, in 1551 as part of an exchange to hold in chief for 1/40th knight's fee. (fn. 44) Northumberland surrendered the manor to the king early in 1552, (fn. 45) though he apparently continued to be resident in Chelsea, (fn. 46) and in 1553 he with his wife Jane were again granted Chelsea for service of a knight's fee and rent of £3 16s. 10¼d. (fn. 47) Shortly afterwards the property was confiscated by the Crown on Northumberland's attainder and execution, but in 1554 his widow successfully petitioned for a grant of Chelsea to her for life, (fn. 48) and she died at the manor house in 1555. (fn. 49) Between grants the manor was managed by bailiffs and keepers of the manor house appointed by the Crown. (fn. 50)
From 1560 to 1638 the Crown leased out the manor for lives or terms of years. In 1560 Queen Elizabeth granted the manor for life to Anne Seymour, duchess of Somerset and widow of Protector Somerset, for £13 6s. 8d. a year and payment of the bailiffs and steward's wages. (fn. 51) In 1570 Anne and her second husband, Francis Newdigate, were successfully prosecuted for failing to pay any rent for 10 years. (fn. 52) Anne died in 1587, (fn. 53) and in 1588 a grant was made on identical terms to her nephew, John Stanhope (d. 1621), gentleman of the Privy Chamber, who already subleased demesne land under the duchess. (fn. 54) He presumably surrendered his grant, as in 1591 a similar grant for life was made to Lady Catherine Howard (d. 1603), (fn. 55) first wife of Charles Howard, Lord Howard of Effingham and later earl of Nottingham, and in 1604 to his second wife Margaret (d. 1639). (fn. 56) The lease to Margaret was repeated in 1606, (fn. 57) and in 1609 James I granted a reversion of the lease for 40 years after Margaret's death to her son James, at a rent of £45 15s. 7d. a year, which reverted to the countess when James died in 1610. (fn. 58) After the earl of Nottingham's death in 1624, Margaret married Sir William Monson, later Viscount Monson of Castlemaine, (fn. 59) and in 1628 the Monsons conveyed the 40-year reversionary lease in Chelsea Place to Sir John Monson and Robert Goodwyn, probably as mortgagees. (fn. 60)
In 1638 James Hamilton, marquess, and from 1643 duke, of Hamilton, bought the life lease from Monson and his wife and the 40-year reversion, (fn. 61) and Charles I granted the manor to him to hold in socage for a fee farm of £10 a year. (fn. 62) The fee farm rent was still payable to the Crown in the reign of Charles II, (fn. 63) when it was sold by the Crown, probably to Sir John Bennet (d. 1695), 1st Lord Ossulston, whose son Charles (d. 1722), 1st earl of Tankerville, held the right to the £10 in the early 18th century. (fn. 64) William Lord Cheyne settled the Feathers Inn and a small adjoining house on Robert Butler and William Clarkson in 1709, in trust to pay the £10 annually, (fn. 65) but in 1725 Charles Bennet, 2ndearl of Tankerville, sold the fee farm to Sir Hans Sloane, (fn. 66) who merged it into the freehold.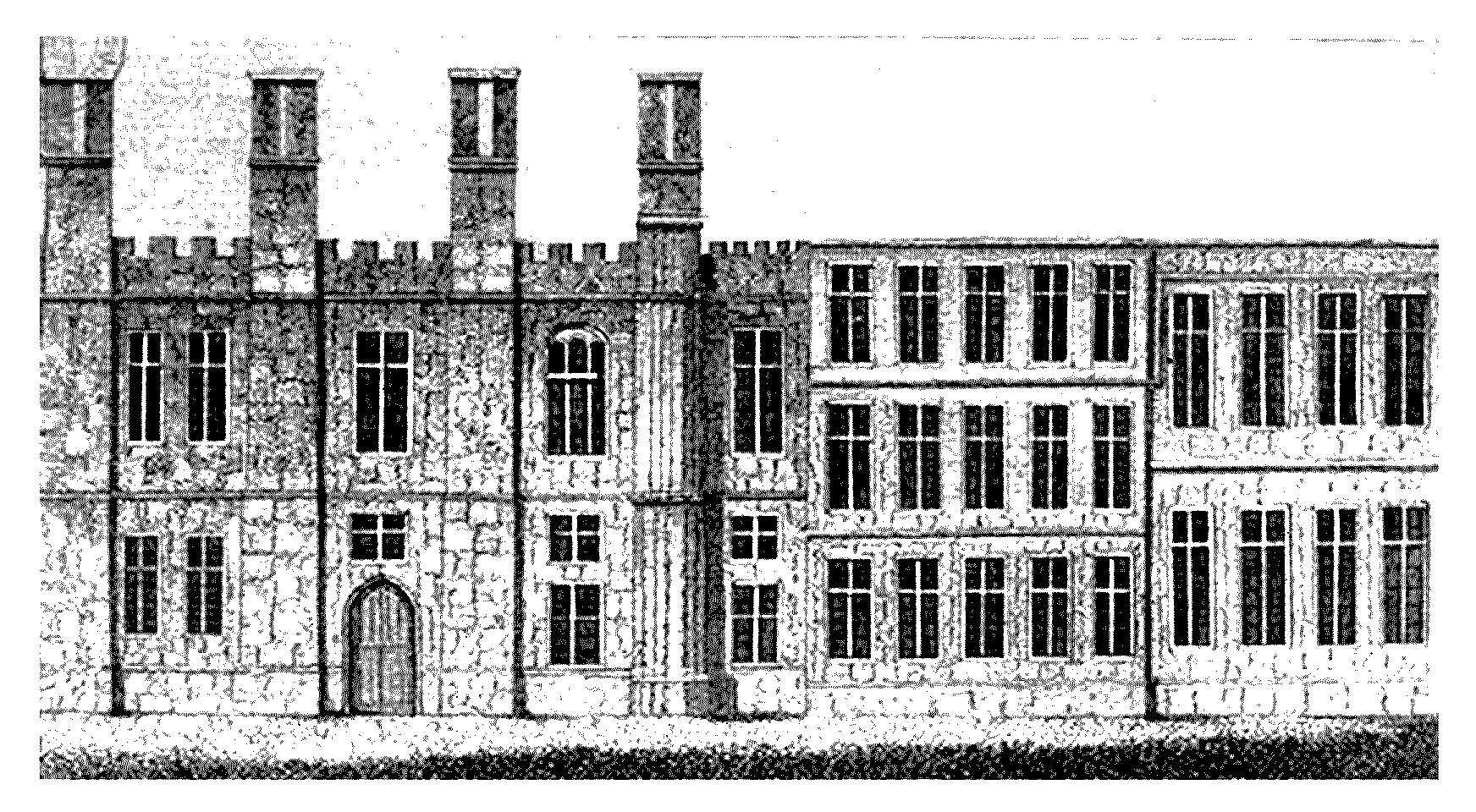 Although Hamilton could only pay £2,000 of the £8,000 required by Monson for the leases, he embarked on extensive building at Chelsea and by 1641 had accumulated debts of £22,800. (fn. 67) As part of the financial transactions he conveyed the main house, Chelsea Place, in 1638 to his brother-in-law, Sir John Hamilton, (fn. 68) and in 1640 his trustee mortgaged the 40-year term of the rest to Monson's trustee. (fn. 69) The duke fought for the king in the civil war, was imprisoned from 1644 to 1646, and was executed for treason in 1649. He left his estates by will to his brother William, who succeeded him as second duke but died of wounds received at the battle of Worcester in 1651.
All the Hamilton estates were confiscated under the Act for the sale of estates forfeited for treason. (fn. 70) The duke's property in Chelsea, said to be worth £500 a year, was sequestered in 1649 on the grounds of his delinquency, (fn. 71) and in 1651 Chelsea Place was leased for seven years by the Commissioners for Compounding to William Heveningham and John Goodwin. (fn. 72) Meanwhile Monson, whose first wife Margaret had died in 1639, had married Frances Alston in 1646, (fn. 73) and as part of the marriage settlement his trustee conveyed the 40-year term to Frances's brothers, Sir Thomas, John, and Edward Alston in trust for Monson and his wife. (fn. 74) Monson had difficulty is getting the rents paid to him by 1646, and this was still a problem in 1651, (fn. 75) when he was in possession of the manor for payment of his mortgage debt and was said to be receiving c. £400 a year from the manor. (fn. 76) In 1652, when Monson and the Alstons were negotiating with the commissioners for the purchase of Chelsea manor (excluding Chelsea Place), they found that at least five undertenants had purchased their farms, which prevented the commissioners making a contract with Monson. (fn. 77) Monson succeeded in getting at least some of the sales reversed on the grounds of his rights in the manor, (fn. 78) but his efforts to buy the manor were eventually defeated because of the prior grant in 1638 to Sir John Hamilton, Lord Belhaven from 1647, (fn. 79) to pay Hamilton's debts. Belhaven assigned all his interest in the manor to Andrew Cole, the duke's agent, in trust to sell to pay off the creditors, beginning with Monson's mortgage. (fn. 80) Cole and Robert Austin, one of the principal creditors, contracted to purchase the forfeited manor, with the exception of Chelsea Place and some farmland, (fn. 81) supported in 1654 by a petition from the other creditors to the parliamentary trustees. (fn. 82) The trustees had simultaneously been negotiating to sell to Monson, but he was unable to raise the sum required until 1655. (fn. 83) In April 1654 all claims on Chelsea manor were examined and the parliamentary trustees conveyed the manor and Chelsea Place to a group of Hamilton's creditors. (fn. 84) William Heveningham and John Goodwin, lessees since 1651 of Chelsea Place, protested at being ejected from the house, having spent more than £1,000 making it habitable after the depredations by billeted soldiers; the creditors agreed to pay them £800 but their ejection was confirmed. (fn. 85) Monson's final attempt to purchase the manor in 1655 came too late, (fn. 86) but the mortgage debt owed to him was eventually repaid.
From 1655 rents were paid to Andrew Cole for the creditors and Chelsea Place itself was leased in two separate parts, to Charles Cheyne and Sir Henry Herbert. (fn. 87) Negotiations began in 1657 for the sale of both the manor and Chelsea Place to Charles Cheyne, (fn. 88) a Buckinghamshire gentleman who had acquired considerable wealth through his marriage in 1654 to Jane daughter of William Cavendish, duke of Newcastle. (fn. 89) Cheyne seems to have begun paying for the house in 1657 (£1,900), paying in instalments until the final payment for whole estate in 1661; the total cost was £13,626. (fn. 90) By that time Monson's mortgage (in the name of the Alston brothers) was finally paid off, (fn. 91) and a conveyance of the manor and Chelsea Place was made to Cheyne by Hamilton's heirs. (fn. 92)
Charles Cheyne (d. 1698), Viscount Newhaven from 1681, (fn. 93) by will proved 1699 bequeathed to his second wife Isabella, countess of Radnor, for life all his arable lands in Eastfield with any buildings thereon, and any houses in Chelsea 'town' not mentioned in the 1675 marriage settlement of Charles's son William and his first wife, Elizabeth Thomas (d. 1677). (fn. 94) He left Blacklands, apparently not included in the 1675 settlement, and all other lands to William, requesting that he allow Isabella to have one of his mansion houses in Chelsea or Buckinghamshire. (fn. 95) Isabella continued to live in Chelsea, but in Radnor House, Paradise Row. William, Viscount Newhaven, does not appear to have lived at Chelsea after his father's death: his interest in Chelsea was financial, raising several mortgages on the estate and granting building leases. (fn. 96) In 1712-13 Newhaven sold the manor, the advowson of Chelsea church, and the manor house and demesne to Dr Hans Sloane, created baronet in 1716; (fn. 97) Isabella, countess of Radnor, and the trustees under the settlement of 1675 also conveyed all their interests to Sloane, (fn. 98) who apparently paid £17,800. (fn. 99)
Sloane continued Cheyne's interest in building on the estate, but in 1742 he retired to the manor house, which housed his collections. On his death in 1753 he left the manor jointly to his daughters, Sarah widow of Sir George Stanley of Paultons (Hants.), and Elizabeth wife of Charles Cadogan, 2nd Lord Cadogan. (fn. 100) Sarah's undivided moiety of the manor was inherited by her son Hans Stanley, who died unmarried in 1780: under his will and a subsequent settlement the Stanley moiety of Chelsea manor passed to his sisters, Anne (d. 1804), wife of Wellbore Ellis, Lord Mendip, and Sarah (d. 1821), wife of Christopher D'Oyley, for their lives and then to their issue, (fn. 101) but both died childless, and in 1821 the estate was reunited in the Cadogan family. (fn. 102) Elizabeth Cadogan (d. 1768) and her husband Charles (d. 1776) were succeeded by their son, Charles Sloane (d. 1807), Earl Cadogan from 1800, and his son Charles Henry Sloane (d. 1833). The latter was insane for more than 25 years, during which time the Cadogan estates were administered by trustees called committees. He was succeeded by his half-brother George (d. 1864), and the estate thenceforth passed in the direct male line with the earldom to Henry Charles (d. 1873), George Henry (d. 1915), Gerald Oakley (d. 1933), William Gerald Charles (d. 1997), and Charles Gerald John. (fn. 103)
By the late 19th century the estate was settled and the earl held as a tenant for life; (fn. 104) the Cadogan Estate Office was established to run the estate in 1890. (fn. 105) Heavy death duties led to a substantial mortgage to preserve the Chelsea estate in 1934, (fn. 106) and to avoid further death duties Cadogan Estates Ltd was created c. 1961 to hold most of the estate, a small portion being left in the personal ownership of Earl Cadogan and his son, Viscount Chelsea. (fn. 107)
THE DEMESNE
The original manorial demesne probably comprised about 200-250 acres in the Middle Ages. It was at least 173 acres in 1454, (fn. 108) and the more accurate and detailed assessments in the 16th century suggest it was as much as 242 acres. (fn. 109) By 1519 some 5 acres had been used for site of the new Tudor manor house. (fn. 110) In addition Henry VIII added two freeholdings of the manor to the demesne by exchange: Thomas Keyle's tenement and close, later called the Pye or Magpie, in 1538, (fn. 111) and Robert White's 2 tenements, 40 a. arable, and 7 lots of meadow in Chelsea with the manor of Notting Barns (Kens.) in 1542. (fn. 112) In 1557 the medieval manor house with 4 acres adjoining was granted away. (fn. 113) Over 228 a. and 10 houses were described in 1639, (fn. 114) and 233 a. in 1664. (fn. 115) From the late 17th century there was steady building of new houses on parcels of the demesne, which were let on building leases. In 1713 the demesne conveyed to Sir Hans Sloane included 11 houses, an unknown number of tenements, and 166 a., (fn. 116) but by that date more demesne had been granted away: 27 a. to King James's College in 1610; c. 2½ a. with Winchester House in 1664; sales to the Royal Hospital of 21 a. in 1682, 6 a. (Sweed Court) in 1686, 13 a. (Burton's Court) in 1687; 3½ a. to Gough House c. 1706; and 3½ a. to the Apothecaries' Company for their physic garden in 1722. (fn. 117)
MANORIAL ESTATE FROM THE 18TH CENTURY
A steady stream of additions were made to the manorial estate as sizeable blocks of land came up for sale. Sir Hans Sloane bought the Beaufort House estate of c.7 a. in 1737. (fn. 118) In 1794 Charles, Lord Cadogan, purchased 8½ a. comprising the farmhouse with barn, garden, and meadow at Sandy End from the trustees of Edward Burnaby Greene's estate; (fn. 119) and in 1821 trustees for Lord Cadogan purchased the Winchester House estate of 2½ a. (fn. 120) Garden ground on the west side of Milman's Street, formerly part of the Gorges House estate, and Ashburnham Cottage with 4 a. had been purchased by 1847. (fn. 121)
Sir Hans Sloane and his successors also made gifts of parts of the estate for parish and church purposes, (fn. 122) and from the 19th century some of the building development on the estate involved selling parcels of freehold, such as 5½ a. in Lower Sloane Street to William Willett, and c. 4 a. north of Hans Place in 1889. (fn. 123) Larger sales were made of areas which the Cadogan Estate did not wish to develop itself, such as 44½ a. in the south-western corner of the parish including the Cremorne and Ashburnham estates in 1866, (fn. 124) and 20 a. near Draycott Avenue in 1902. (fn. 125) In the later 20th century sales increased, partly because of the right to buy the freehold given to leaseholders, but more recently as part of Cadogan Estate's deliberate policy of selling residential property to concentrate on commercial holdings. By c. 1998 the estate covered approximately 90 a. (fn. 126)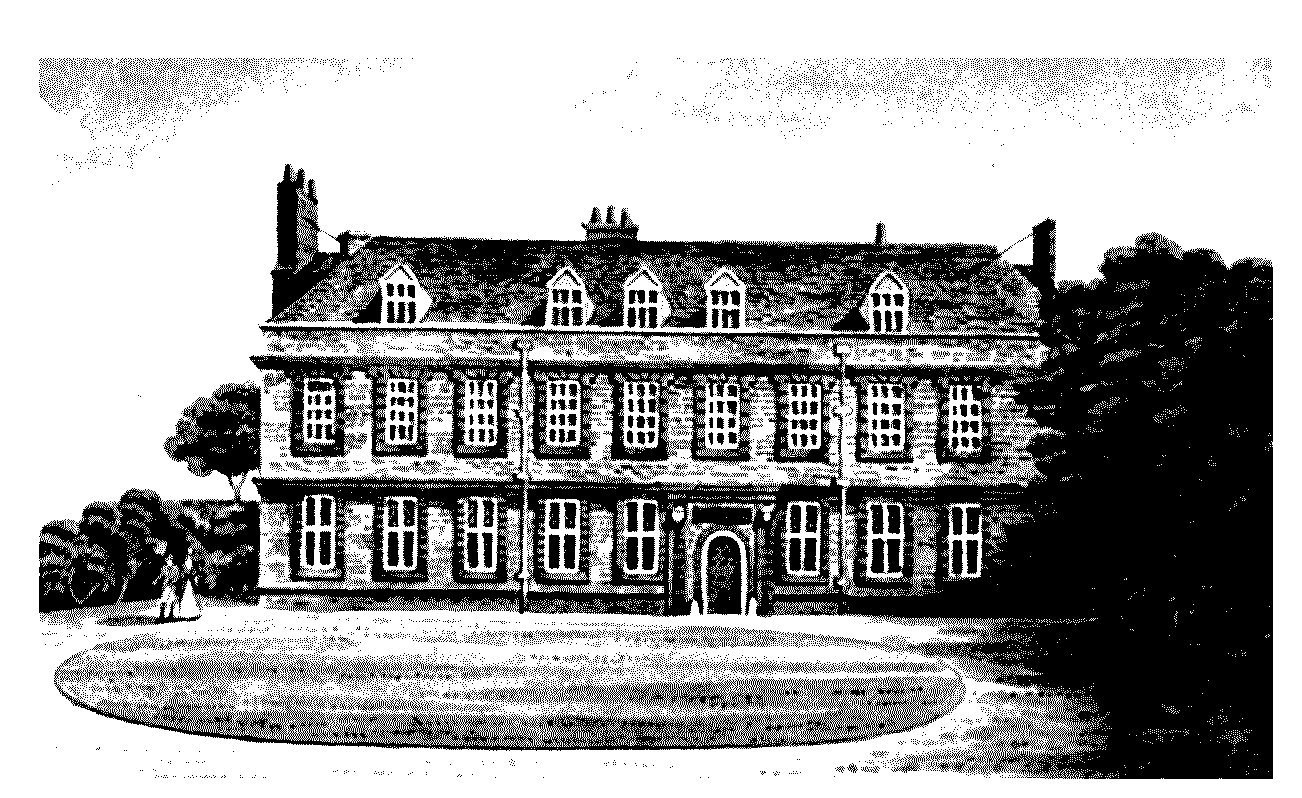 MEDIEVAL MANOR HOUSE
The medieval manor house and its gardens and outbuildings lay to the east of Church Lane, encircling the north and east sides of the parish church. It was probably the house let for 5 years by John Shoreditch to John Bacun, clerk, in 1383, when Shoreditch reserved the solar and chimney of the new chamber to himself but Bacun was to have the chamber under the solar; the lessee could also buy hay, litter, doves and other things from the manor, and could use the little grange for his hay if he did so. (fn. 127) The house with its gardens and a 4-acre close was leased out in 1519 by the lord, William Sandys, (fn. 128) and in 1557 the Crown granted away the site of the medieval manor house with gardens, a dovecote, and 4-acre close, to John Caryll to hold in free socage of the manor of East Greenwich. (fn. 129) Its later history is recorded below under the Lawrence estate. (fn. 130)
TUDOR MANOR HOUSE (CHELSEA PLACE)
The new manor house, usually called Chelsea Place, was built about a fifth of a mile to the east of the medieval house, fronting the riverside. Since the early 17th century it has been claimed that Chelsea Place was built by Henry VIII, but there is no contemporary evidence for this, nor did the king show any particular interest in Chelsea. (fn. 131) Chelsea Place was probably built either by the Sir Reginald Bray or William Sandys, and presumably by 1519 when Sandys let the old manor house. Some improvements and repairs are recorded: in 1536 or 1537 framed timber was carried from Whitehall to Chelsea for the king's and queen's new closets there, and there are various accounts for repairs in the 1540s. (fn. 132) In November 1538 suitable plants such as bay and rosemary were sent from the Charterhouse to the king's gardener for his garden at Chelsea. (fn. 133) The house had gardens on the north side and, by the mid 16th century, a walled 'great garden' on the east side. Only one of the garden accounts that survive for Chelsea is dated: in 1545-6 Queen Catherine Parr's gardener, John Colman, was paid 8d. a day and two women weeders 4d. a day, and he was also paid for seeds to be sown. (fn. 134) Another refers to the making of the privy garden, and payments for five women weeders for 32 days and someone to mow the alleys; (fn. 135) a Westminster gardener sent two banks of rosemary and six borders of lavender; (fn. 136) and in one year 29 gardeners and 6 women weeders were employed, and 29 cherry, 5 filbert, 5 damson, and 2 peach trees were ordered, as well as 200 damask roses, 11,000 sets of whitethorn and 64,000 of privet for hedges. (fn. 137)
Queen Catherine Parr spent much time at Chelsea Place after Henry VIII's death and her marriage to Sir Thomas Seymour, until her own death in 1548. (fn. 138) John Dudley, duke of Northumberland, lived in Chelsea occasionally while he held the manor from 1551 to 1553, (fn. 139) and his widow Jane lived there from 1554 until her death at Chelsea Place in 1555. (fn. 140) Anne of Cleves died at the house in 1557. (fn. 141) James, marquess of Hamilton, began extensive building when he acquired the manor in 1638, repairing the Tudor house but also building a slightly larger west extension. (fn. 142) The resulting mansion, considered fitting for a man known for being 'very sumptuous and magnificent in his way of living', was only occupied by the Hamiltons until the early 1640s. (fn. 143) The property was later used for billeting soldiers until it was let in 1651. (fn. 144)
From 1655 the Tudor and Stuart parts of Chelsea Place formed separate dwellings divided between Charles Cheyne and Sir Henry Herbert; (fn. 145) the latter probably occupied the newer part, which was sold in 1664 to the bishop of Winchester and became known as Winchester House. (fn. 146)
Charles Cheyne bought the manor and continued to live in the Tudor Chelsea Place; he was the occupier in 1674. (fn. 147) Later in the century Henry Winstanley designed some 'ingenious water-works' in the gardens which John Evelyn viewed in 1696. Though Sir Hans Sloane had an interest in plant-collecting and supported the Physic Garden, he did not maintain the manor house's gardens, surrendering the great garden to the building of Cheyne Walk, and laying out a strip of garden, probably that lying along the north side of the former great garden, which was described disparagingly by Edmund Howard, who worked in it. (fn. 148) Sloane retired to Chelsea Place in 1742, and the house became a library and museum for his collections, described in 1748 as a square of over 100 ft on each side enclosing a courtyard with a gallery the length of one side. At his death in 1753 Sloane directed his trustees to preserve the house as a repository for his collections, which he offered to the nation. However, Montague House in Bloomsbury was purchased instead and the collection was moved there in 1759 to form the nucleus of the later British Museum. (fn. 149) Chelsea Place was demolished and the site covered by the houses and gardens of nos 19-26 Cheyne Walk between 1759 and 1765. (fn. 150)
Winchester House
An Act had been passed in 1663 to enable the bishop of Winchester to dispose of the old Winchester palace in Southwark, which had been destroyed during the Civil War, and to purchase another suitable house in or near London. In 1664 he bought from Cheyne the 17th-century part of Chelsea Place: the new house, which became known as Winchester House, thereafter belonged to the bishopric of Winchester and was exempted from the jurisdiction of the bishop of London and considered as in the Winchester diocese. (fn. 151) During the next 20 years the bishops spent considerable sums on alterations, mostly in wainscotting and building a chapel. (fn. 152) Winchester House was described in the early 18th century as 'a noble seat' with 'a good front and noble staircase', (fn. 153) and c.1781 as 'a most incomparable mansion', (fn. 154) but change of taste meant that by the 19th century it was no longer appreciated. (fn. 155) The house was dilapidated by 1821 when Bishop Tomline applied for an Act enabling him to sell it. (fn. 156) The house and its grounds of 2½ a. was bought by trustees for Earl Cadogan in 1823 and added to the manorial estate; in 1825 the house was demolished and Oakley Street was later built through the site. (fn. 157) In 1962 the Cadogan Estate sold 1 a. of the site to Wates Ltd, (fn. 158) and the freehold of the whole site had been sold by 1998. (fn. 159)
Manor House: The Buildings
Since the Tudor house was demolished as late as the 1750s, it is surprising that there are no known authentic images of that house. The drawing first published by Faulkner, the basis of all subsequent known pictures, was said to come from an 'old roll' and is rather dubious. (fn. 160) It seems to show only the rear or north side, and the 17th-century extension to the west. The Tudor front appears from this to have been two-storeyed, with a battlemented parapet and bold chimneystacks as regular punctuation to five unequal bays. A plan of Chelsea village drawn in 1706 to show the water supply gives more information, showing a courtyard-plan house with external stacks on the north and south fronts. At that date there was an entrance court on the river front. (fn. 161) Though the houses later built on the site in Cheyne Walk were 200 ft wide and were thought to cover the house site exactly, (fn. 162) the 1706 plan shows a house between 100 and 150 feet wide with space on the east for access to the gardens.
The marquess of Hamilton's new range adjoined the west side of the manor house. Early 19th-century drawings show an externally plain house of brick with Artisan mannerist details. It appears to have been of nine (south) by ten bays (west) entered from the south, and retaining many of its mullioned and transomed cross windows. Part of the house seems to have been three storeyed, and part two, plus garrets with dormers. Hamilton seems also to have remodelled the Tudor house, giving it new windows. (fn. 163)
The enlarged manor house was described in 1653 as consisting of 3 cellars on the first level, 20 rooms with a large staircase on the first storey, and 24 rooms on the next floor with garrets over part of them, and summer rooms with a bedroom; in 1674, when it was two houses, the Tudor part was assessed at 23 hearths and the new part at 33. (fn. 164) In 1653 there was a garden and orchard on the north side of the house, and a courtyard on the south side. The premises also included a stable and coachhouse, three little gardens, a parcel of ground enclosed with a brick wall formerly called the Great Orchard which had been ploughed up, and part of Coney close and the conduit head in 'Chelsey field' (part of the glebe). The house with its gardens and courts was estimated to contain 5 a. 20 p. (fn. 165)
When the ownership of the two parts of the house was divided, Winchester House received a share of the front courtyard, with stables and coachhouse on the west, and gardens on the north and west. (fn. 166) At its sale in 1823 Winchester House, still a courtyard house, had its principal entrance on the south. On the ground floor was a great hall and chapel, connected by a grand staircase to three grand drawing rooms with stucco ceilings and coloured Italian marble chimney-pieces on the first floor. There were two libraries in the north wing and in the east a great gallery containing many fine antiquities, including murals from Herculaneum which the bishop had collected in 1791. (fn. 167) By 1791 too, sashes had been fitted into the upper windows on its south front. (fn. 168)