Pages 156-165
A History of the County of Middlesex: Volume 12, Chelsea. Originally published by Victoria County History, London, 2004.
This free content was digitised by double rekeying. All rights reserved.
TRADE AND INDUSTRY
Early commercial activity included the brewing and selling of ale, and gravel extraction (below). A degree of industrial activity is indicated from the late 16th century. In 1594, for example, Ursula Smith was paid £49 10s. for two and a quarter years' rent of her house in Chelsea, which had been used for making the queen's 'engines', (fn. 1) possibly for use in warfare. From 1639 to 1642, a Mr Fletcher and others conducted experiments at Chelsea in dyeing wool, calico, and silk with various substances. (fn. 2)
Industrial premises are recorded from the later 17th century. In 1672 John Baker leased from Charles Cheyne two brick messuages near Chelsea College, one of them called Sweed Court, and two adjoining plots of land, one enclosed with a wall, which stretched from the highway to the Thames. He put up several buildings for a glass-making factory: two glasshouses, an ashhouse, pot chamber, sandroom and rooms for fetting and mettle, a long large warehouse and an accounting house nearly 100 ft long, a mill house, a kilnhouse with several kilns, a smith's shop, several warehouses, and 2 furnaces. By 1681 he had made some improvements and purchased much equipment, but Cheyne had seized back the property for rent arrears, and refused to complete the lease to Baker. (fn. 3)
Other industrial premises were also built between the Westminster highway and the Thames, including William Kemp's brewery near the Physic Garden in 1686, (fn. 4) the wharf and premises called the Swan belonging to Francis and Samuel Smith in 1664, (fn. 5) the Clarkson family's timber wharf, and Richard Wayte's dyehouse and wharf nearby prior to 1722. (fn. 6) Chelsea's riverside location made it a prime site for industry which required large quantities of water, either as an ingredient, such as brewing, or where river transport was necessary for raw materials and finished goods, which seems to be why Thurston's (below) moved there in 1857. There were wharves at Davis Place, Lombard Street, and Swan Walk and by 1829 considerable quantities of coal and timber were handled. (fn. 7) Though the creation of the embankment ended many of Chelsea's wharves and their trade, a considerable variety of business was still handled by the remaining wharves concentrated west of Battersea Bridge along Lots Road and Chelsea Creek. In addition to the Chelsea and Kensington municipal wharves, Lots Road had wharves of timber, slate, hay, lime, malt, stone, brick, and tile merchants in 1902. (fn. 8) Some wharves on Chelsea Creek were used for boat hire and repair as late as the 1930s. (fn. 9) Chelsea Yachts' boatyard was based near Lots Road power station in the 1930s, and during the war carried out a considerable amount of contract work for the Admiralty. After 1945 the firm expanded to workshops in Lacland Place: it was here that one of Donald Campbell's record-breaking speedboats was built. The company also diversified their activities away from purely maritime concerns, building parts for pre-fabricated housing. (fn. 10) After the Second World War Chelsea and Kensington borough wharves also served refuse barges, to which there was considerable opposition. (fn. 11) The new Cremorne Gardens used the site of Durham and Kensington wharves, and two jetties once used for transferring refuse survived in 2001. To the west the borough council still used Cremorne Wharf for waste management in 2001, and former wharves west of Lots Road were used as depots.
Several industries in Chelsea from the later 18th century were also associated with the growing demand created by the constant expansion of urban and suburban housing in London, such paper-stainers, Downing's floorcloth factory, and Thomas Crapper's sanitary fittings, (fn. 12) and others met the demands of the growing number of well-off consumers. These included several coach builders, such James Stocken, carriage builder, who had a workshop at no. 10 Upper George Street on the corner of Sloane Terrace by 1888, when he also took an underlease of part of Downing's factory at the northern end of no. 120 King's Road. There he had a coachhouse and took an addition lease in 1896 giving him access into College Place. (fn. 13) Hoopers, coach builders, had works in Smith Street, originally building horse-drawn coaches, but later becoming coach builders for the motor car manufacturer Daimler. (fn. 14) Another business serving middle-class consumers was Joubert's, fashionable cabinet makers and decorators, who in 1881 opened a workshop and showroom at no. 152 King's Road, known popularly as the Pheasantry. The last of the family to work there, Felix Joubert, made miniature furniture and other items for Queen Mary's dolls' house, and also designed the cinema next door at nos 148-50 called the Electric Theatre in 1912. (fn. 15) The showroom had closed by 1914 when only the basement was kept as workshops, and the rest let as studios, and Felix Joubert retired in 1932. (fn. 16)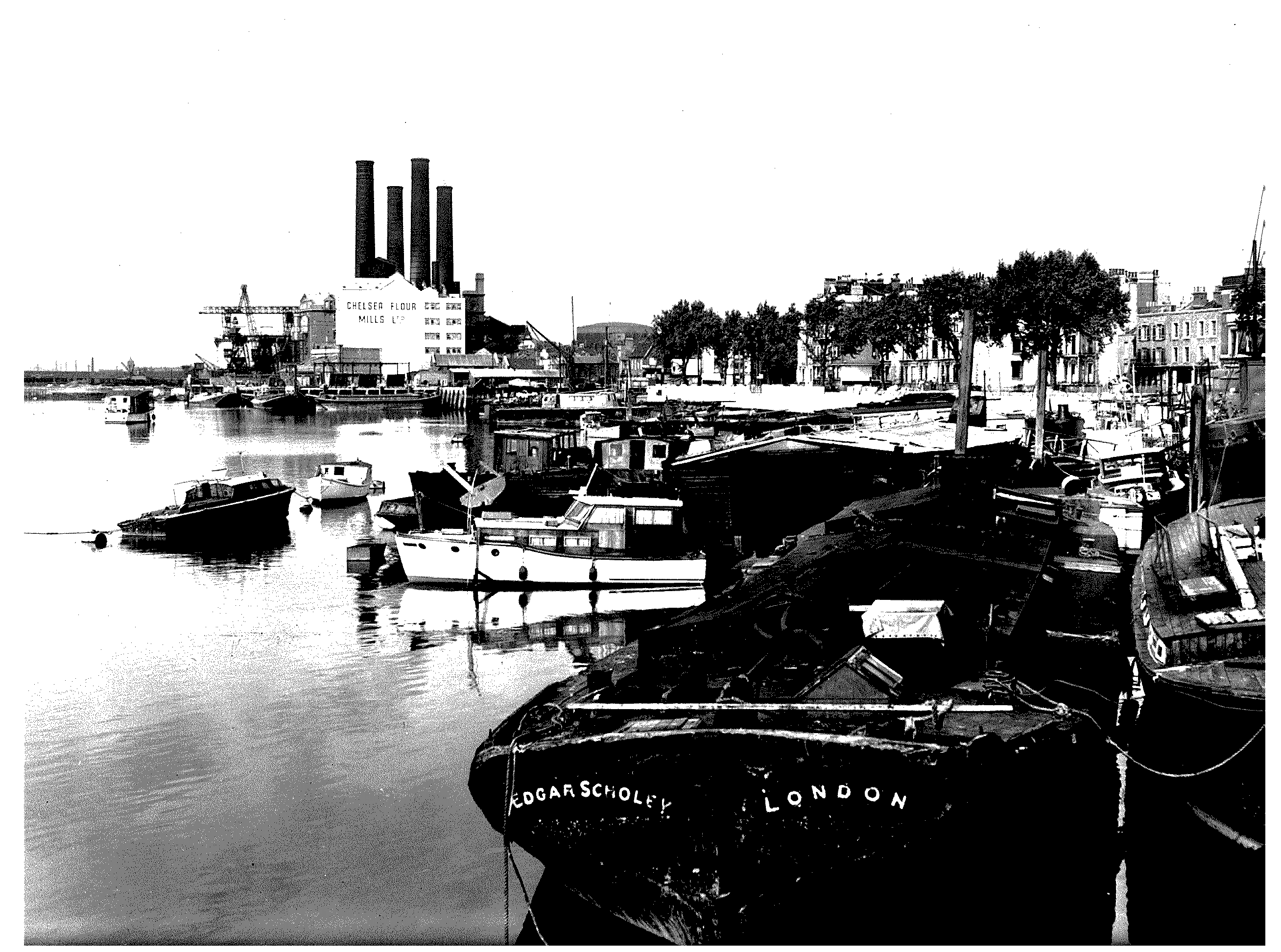 A wide variety of occupations and trades were practised by Chelsea's inhabitants by the 19th century. In 1845 those qualified to serve as jurors included victuallers, brewers, maltsters, paper-stainers, coach builders, silk weavers, drapers, cordwainers, and coal dealers. (fn. 17) In 1831, 3,544 of Chelsea's inhabitants were employed in the retail trade, as shopworkers, apprentices and journeymen, 1,224 men were employed in professional positions, 1,445 worked on the river, the canals or on the roads, and over 20,000 were employed in domestic service. Those engaged in trade or the professions performed a wide variety of jobs and included 13 gun-makers, one pipe-maker, 16 hucksters, one calico-printer, six toymen, three wine-dealers, and one cork-cutter. (fn. 18) In 1938, the number of Chelsea's inhabitants employed in manufacturing had declined as a proportion of the parish population as a whole, and especially in relation to those employed in retail. In 1938 the borough had 370 factories employing 5,459 people, of whom the majority worked for clothing manufacturers, engineering firms and boatyards, and for furniture makers. (fn. 19)
PRINCIPAL INDUSTRIES AND FIRMS
Extractive Industries
Gravel was being dug in Chelsea manor in 1399, and earlier references to 'digging' probably also concerned gravel. (fn. 20) Gravel was also dug from Chelsea common. (fn. 21) Brickills, the name in the 1630s for the house later known as Stanley House, may indicate brick making or perhaps the digging of clay; some pits had been dug by 1630 on land associated with the property. (fn. 22) Sir Richard Manningham was granted a lease of Chelsea Park in 1724 which allowed him to dig and carry away gravel. (fn. 23) The nursery ground at the north-west corner of King's Road and Park Walk was being dug for clay and gravel in 1785. (fn. 24) The brick kiln in 'Chelsea fields' in 1613 was probably not in Chelsea parish but at Ebury (Westm.), near the later Chelsea Bun house, where many bricks were made in the 18th and 19th centuries. (fn. 25)
Brewing
Extant views of frankpledge between 1369 and 1399 show that many tenants of the manor were brewing and selling ale, in their houses and outside: between 10 and 25 men and women were presented at each view for breaking the assize of ale and other infringements, such as regrating, selling before the aletasters had been summoned, not using cups with the stamped measure, and not posting the customary sign. (fn. 26) William Nicoll and William Halle of Chelsea were described as brewers c. 1425, (fn. 27) and premises which included brewhouses are recorded from the late 15th century, such as that owned by John Drayton prior to 1476 and John Young prior to 1524. (fn. 28) In 1536 Julian Fenrother of London leased property to John Pattenson of Chelsea which included her brewhouse in Chelsea with brewing vessels and utensils, furnace, 2 barrels, malt mill, and all equipment except for the horse and harness. (fn. 29) The property was added to the manorial demesne, and may have been the Feathers which stood by the riverside near Lordship Yard. (fn. 30)
A number of brewers and maltsters are recorded in the parish during the 17th century, and breweries and malt houses were recorded in Chelsea in 1648, 1658, 1677, and 1708. (fn. 31) William Kemp had a brewery near the Physic Garden in 1686, (fn. 32) and near it were the wharf and premises called the Swan belonging to Francis and Samuel Smith in 1664, (fn. 33) which included two malt houses and continued in use as a brewery until the formation of the embankment in the 1870s. (fn. 34) Thomas Harris leased a malt house with kiln and granaries near Lordship Yard from the manor in 1725. (fn. 35) The Two Brewers in King's Road, leased to Joseph Aldridge of Chelsea, brewer, had a brewhouse, yard, malthouse, and stabling for 6 horses in 1734. (fn. 36) There continued to be a number of breweries and brewhouses in Chelsea well into the 20th century. The Archer brewery had premises on the corner of Church Yard and Russell Street in the late 19th century; (fn. 37) there was a brewery tap at no. 22 Queen Street, and the Hans Town Brewhouse in George Street. (fn. 38)
By 1729 William Green of Fulham, brewer, had built a brewhouse and other buildings on 2 acres which lay on the south side of King's Road at Stanley Bridge. (fn. 39) In 1747 the lease and buildings of Green's brewery were assigned to John Poole of Strand (Westm.), staymaker, together with the utensils and goods including a malt mill, liquor engine and stand pipes, 2 coppers with ironwork and copper backs, 2 mashing tuns, and other items used in the brewery. (fn. 40) Thereafter it was known as Poole's brewery, and the family were still there in 1785, (fn. 41) but there was no longer a brewery there by the mid 19th century. (fn. 42)
Silk Production
In 1718 John Appletree of Worcester took out a royal patent for a way of raising silk in Great Britain, and established the Raw Silk Company to produce silk in Chelsea. (fn. 43) Appletree, Richard Musgrave, and others took a 61-year lease from William Sloane of the 40-acre Chelsea Park in 1718 at £200 for the use of the members of a joint-stock company who had a patent for silk production and intended growing mulberry trees for silkworms. (fn. 44) The park had been recommended to them as suitable for growing the trees and about 2,000 were planted. A large house with heating was built 'for nursing silkworms'. (fn. 45) In 1723 satin was made for the Princess of Wales from the English silkworms, but by the following year the enterprise was in financial difficulties, possibly because the import tax on raw silk had been removed in 1721 and other economic conditions at the time, and seems to have ceased operations. In 1724 the park was leased to Sir Richard Manningham, a member of the silk company, for building, subject to the lease of the silk producers' house and ground during the term of their patent; if their lease was not renewed, Manningham was permitted to sell the mulberry trees growing there. (fn. 46) Christopher Le Blon, a Flemish engraver, set up a factory in the park, fronting King's Road near the south-west corner of the park, to weave tapestries of Raphael's Cartoons 1732-4, but this also failed, (fn. 47) and his 3 workshops were empty in 1735. (fn. 48)
Chelsea Porcelain
The industry most closely associated with Chelsea, even two hundred years after it ceased to be a part of the economic life of the parish, was porcelain manufacture. A Huguenot silversmith, Nicholas Sprimont (d. 1771), then living in Soho, rented a house on the east side of Church Lane, later nos 26 and 28, in 1744 and began making fine hard-paste porcelain in the style pioneered at the Meissen workshops in Germany. (fn. 49) He himself moved to Chelsea c. 1748. A factory showroom was opened by 1747 in the double house forming the eastern half of the Monmouth House group at the top of Lawrence Street, and by 1749 the business was so successful that it expanded into the neighbouring property in Church Lane (later nos 32-6 even), and in 1750 into a purpose-built factory behind fronting Lawrence Street, on an empty site north of the house at the corner of Justice Walk. Sprimont seems to have had financial backers, who may have included Charles Gouyn up to c. 1749, and Sir Everard Fawkener and his brother William, Governor of the Bank of England, from 1746, who probably paid for the new factory buildings in Lawrence Street. Sir Everard also helped get Meissen models for Chelsea to copy, and encouraged royal and noble patronage. Henry Porter, who bought the Church Lane premises when the freehold was sold by John Offley in 1751, was also involved in the business, especially in marketing the porcelain. Chelsea porcelain quickly established a reputation for high quality: in 1762-3 the factory produced the famous Mecklenburg-Strelitz service given by George III and Queen Charlotte to the queen's brother. The factory was at its height in the 1750s, producing some of its best work with much of the decoration inspired by plants and flowers from the nearby Physic Garden. (fn. 50) Sprimont also founded a training school of 30 boys taken from the parish and charity schools, training them as modellers and painters, who were among the c. 100 workers at Chelsea in the early 1750s. From 1756 Sprimont was afflicted by ill-health, which led to a gradual decline in output, and in 1763 he held his last public sale. In 1765 the warehouse in the eastern half of Monmouth House was given up, and Sprimont's own residence in the western part was also used as a warehouse until it and the factory closed in 1768. The factory with its equipment, remaining stock, and leases was put up for sale in 1769, and sold to James Cox, jeweller, who in turn sold the failing factory in 1770 to William Duesbury, a ceramics decorator, and his partner John Heath, who together had opened a porcelain factory at Derby in 1756. The purchase of the Chelsea factory enabled them to found a branch of the Derby business in London and acquire Chelsea's rich and fashionable clientele, as well as to make use of the expertise and technical knowledge of the Chelsea artists and workers. However, production at the factory was greatly reduced from Sprimont's time, with no more than a dozen people employed. Duesbury renewed the ground lease until 1784, when the final sale to include Chelsea was held and the factory buildings in Lawrence Street were demolished.
Other China Workshops
Between 1769 and 1773, Thomas Bentley, a partner of Josiah Wedgwood of Burslem, had a workshop in Chelsea, located in Glebe Place and Upper Cheyne Row, for the purposes of enamelling and glazing. (fn. 51) It is possible that the large dinner service made by Wedgwood for the Empress Catherine was decorated and finished in Chelsea. (fn. 52) Wedgwood's workshop closed in 1774, but in the same year W. Ruhl established a pottery in Little Cheyne Row. (fn. 53) In 1790 the lease expired on this property and the factory moved to the King's Road. Nearly a century later, William de Morgan, an associate of William Morris, moved his pottery workshop from Fitzroy Square to Cheyne Row in 1872, where a kiln was built and pottery sold through Morris. The factory moved from Chelsea in 1882 and the firm established by de Morgan closed in 1907. (fn. 54)
More recently, the Chelsea Pottery was founded in 1952 by David and Mary Rawnsley at no. 13 Radnor Walk, formerly used for many years by Buchanan, coachbuilders. As an 'open' studio, any potter could come and work there, and lessons were also given to amateurs. In 1959 the Rawnsleys left the pottery in the hands of Brian Hubbard, who went on to run it for nearly forty years. In 1961 it was threatened with closure when the lease expired, because of the high property prices in Chelsea: a committee of artists and residents called on the borough council to use compulsory purchase powers to preserve the pottery, but eventually private individuals raised £26,000 to buy the premises. Redevelopment of Radnor Walk eventually forced the pottery to move to Ebury Mews, Belgravia, in 1994, and when the lease on the new premises expired, the Chelsea Pottery closed in 1997. The pottery produced a wide range of hand-made ceramics, using sgraffito technique, and was best known for its highly decorated earthenware, the colour of the pieces being achieved by the use of painting and coloured glazes, a technique that has been referred to as 'inlay and overlay'. (fn. 55)
Metalwork
A major foundry was established in World's End Passage by the bell founder Thomas Janaway, possibly the same premises as the New Foundry whose newly invented cannon was proved on Hampstead Heath in 1750 with great success. Thomas Janaway is thought to have learned bell-founding from Thomas Lester at the Whitechapel Foundry, and had set up at Chelsea by 1759, when he recast Chelsea's bells; peals for Kensington and St Martin-in-the-Fields were also cast there, but most of his work was for churches in Sussex, Surrey, and Kent.
He died in 1788, his tools and stamps being purchased by William Mears at Whitechapel. The foundry may have carried on working after his death, but had closed by 1824 when the site was sold for building. (fn. 56)
In 1809 James Pilton's Manufactory in King's Road advertised its fences, verandahs, and other ornamental metalwork. (fn. 57) Weaponsmiths Wilkinson Sword had workshops in Chelsea in the later 19th century: their Oakley works were located on the north side of King's Road between Sydney Street and Manor Street. (fn. 58) Thomas Ferguson had a mill and an iron foundry on land leased from the Cremorne estate, (fn. 59) possibly the same site as the Cadogan ironworks, which had a foundry on Lots Road in the early years of the 20th century. (fn. 60) George Glover & Company, patent dry gas meter manufacturers, who operated from the Ranelagh Works in Ranelagh Road, Pimlico (Westm.) in 1869 and 1878, (fn. 61) leased Downing's factory at nos 120-2 King's Road in 1878 and apparently moved their works there, as it was later referred to as Ranelagh Works. (fn. 62)
Downing's Floorcloth Factory
Floorcloth manufacture involved coating canvas in several thick layers of paint and then applying a pattern using wooden blocks, apparently carried out in summer to ensure drying, which provided a popular and inexpensive floor covering. The oil-cloth was also used for awnings, tents, and garden buildings. (fn. 63) A large floorcloth factory was established c. 1750 on the south side of the Knightsbridge road, just outside the Chelsea boundary, and in the later 1780s it was let to Thomas Morley, who acquired the head lease in 1791. (fn. 64) In 1796 Thomas Smith sold to John Morley of Chelsea, floorcloth manufacturer, and William Frogatt a large plot of land on the south side of King's Road behind the new houses on the east side of Smith Street and south of a house already leased to Morley; (fn. 65) Morley was rated in 1795 for a factory in King's Road. (fn. 66) By 1813 two large factory buildings had been erected there, (fn. 67) and Morley is said to have opened the Chelsea factory in 1794. In 1799 Morley's business was taken over by Thomas Downing, who carried on making floorcloth at the Knightsbridge factory until it was demolished in 1823 to make way for Lowndes Terrace. (fn. 68)
In 1825 Thomas Downing acquired a 99-year lease of part of the ground of Thomas Davey's nursery on the north side of King's Road, opposite the Royal Avenue, with buildings he had erected on it, (fn. 69) and the premises were conveyed to Thomas and his sons Charles and George as partners in his business. The partnership was dissolved in 1832 and Thomas (d. 1834) made over the property to his sons. Charles died in 1833 and in 1835 his widow and sons sold their share to George Downing. (fn. 70) The factory on the south side of King's Road had been demolished by 1836 and became the site of Wellington Square. (fn. 71) George Downing let land fronting College Place for 5 houses and a Wesleyan chapel in 1838, (fn. 72) and a small parcel at the south-west corner was let to J. Weeks & Company, horticultural builders. (fn. 73) George (d. 1859) was succeeded in the business by his only son George Francis Downing. (fn. 74) The factory was destroyed by fire in 1873 and the business closed. (fn. 75) In 1878 G.F. Downing let the factory, at nos 120-2 King's Road, to George Glover & Company for 45 years, on which they opened a gas meter works; part of the site was sublet to Russell Depository and James Stocken, carriage builder. (fn. 76) In 1922 Thomas Crapper & Company bought part of the site, no. 120 King's Road. (fn. 77)
Paper-Stainers
Paper-staining, the creation of wallpaper, was another industry which benefitted from the expansion of house-building in London, and Chelsea had several firms in the 18th and 19th centuries, one of them quite long-lived. James Woodmason of Chelsea, paper-stainer, is said to have established a stained-paper factory in 1786 in Whitelands House, at the southern end of Marlborough Road, in partnership with the Dutch Eckhardt brothers, (fn. 78) but this is not substantiated by the existing evidence. Woodmason was in business at an unknown location in Chelsea in 1787, but sold his factory to Peter Bowers and William Harwood in 1789, (fn. 79) and the business was carried on under the name Messrs Harwood & Company, still trading in 1820. (fn. 80) Antoine George Eckhardt and his brother Frans Frederick are also said to have established their own new factory at Whitelands or Blacklands House in 1791, producing painted silk, varnished linen, cloth, and paper for furnishing rooms. The linen was painted by hand, by 40 girls at a time, aged 8 to 14 years. (fn. 81) The Eckhardt brothers went bankrupt in 1796, (fn. 82) and the stained-paper factory at Whitelands was run by Messrs Hinchliffe and Company in 1829. (fn. 83) In 1878 Scott, Cuthbertson & Company occupied Whitelands making, and hanging, wallpaper. (fn. 84) Timothy Wilsher, who had been apprenticed to Woodmason in 1787, built up his own business as a paper stainer, including a contract to supply and hang the paper for several new houses in and around College Street. (fn. 85) William Plees of Chelsea took out a patent for the manufacture of veined or mottled paper and making imitation leather by treating paper, in 1802. (fn. 86) John Goodson had a paper-staining factory in Ann Place in 1851. (fn. 87)
Crapper & Company
Thomas Crapper (1836-1910), notable as a manufacturer and supplier of sanitary goods and improver of the syphons used in flushing toilets, came to Chelsea from Yorkshire c. 1850 as an apprentice to a master plumber. (fn. 88) In 1861 he set up Thomas Crapper & Company in Robert Street, and in 1866 moved to the larger premises called Marlborough Works, (fn. 89) nos 50 & 52 Marlborough Road (later Draycott Avenue). He took a partner, Robert Marr Wharam, whose financial skills added to Crapper's enterprise built up a successful firm. Described, as many plumbers were, as lead merchants in 1878, (fn. 90) the works had 'manufacturing sanitary engineers' emblazoned across the building by 1892. Part of Crapper's success was due to his promotion of the use of plumbed-in bathroom fittings and his introduction of the concept of a showroom. Sanitary fittings, especially WCs, were subject to enormous prudery and whispered consultations with architects; Crapper installed plate-glass windows at the front of the Marlborough Works with toilet pans prominently displayed to a shocked public, who claimed that ladies would faint at the sight. His firm was also successful because of the quality of its manufactures and its service in fitting them using the best engineers. In the 1880s the firm was invited to supply and install new fittings for the bathrooms and cloakrooms at Sandringham and all the plumbing and drainage work involved, the first of a succession of royal warrants. Thomas Crapper retired in 1904, and was succeeded by his partner Robert Wharam and his nephew George Crapper. The comprehensive nature of the work they undertook can be gauged by a description of the business in 1905: brass founders and engineers; manufacturers of sanitary appliances, heating apparatus, electrical, hydraulic, steam and gas fittings; and lead, zinc, glass, colour, and varnish merchants. (fn. 91) In 1905 the firm negotiated for a site at nos 111-15 (odd) Fulham Road, near the corner of College Street, on which they were going to build a new showroom and warehouse, possibly to replace the Marlborough Works, but the agreement was cancelled in 1907, (fn. 92) and later that year they acquired no. 120 King's Road, a large house in the south-east corner of George Glover & Company's Ranelagh Works, part of Downing's factory site. This attractive 3-storeyed house with its substantial portico became their showroom, and the Marlborough Works were retained for the manufacturing side. The company purchased the freehold in 1922 with some additional property behind, (fn. 93) and extensions were made to give more showroom and storage space. All operations were based at King's Road by the late 1950s, the Marlborough Works having been sold, and the company was run by Wharam's son, Robert G. Wharam. On his retirement he sold the firm in 1966 to nearby rivals John Bolding & Sons, who closed the showroom at no. 120, sold off the property, and moved Crapper & Company to their own premises in Davies Street (Westm.). Thomas Crapper & Company was later revived as an independent firm, and in 2003 was manufacturing high-quality period bathroom fittings from its base at Stratford-upon-Avon (Warws.).
Thurston & Company
John Thurston founded Thurston & Company, billiard table and cabinet makers, in Newcastle Street (St Clement Danes) in 1799, (fn. 94) and is credited as the creator of the modern billiard table, introducing innovations such as the slate-bed table and rubber cushions. In 1857 Thurston's obtained a 99-year lease of no. 33 Cheyne Walk, initially using the premises for a warehouse in conjunction with the adjoining riverside wharf. Although it continued to maintain a central London office, the factory was moved in 1872 to the Cheyne Walk site. It remained there until 1962, moving out of Chelsea when the land was sold for redevelopment.
RETAIL TRADE
The shops which served Chelsea's residents expanded as the built-up area increased. Originally the old village had the main concentration of local shops, in Church Lane and along the riverside, but after King's Road became public in 1830 more shops were built along its length, and other concentrations developed along Marlborough Road (renamed Draycott Avenue in 1907) (fn. 95) and at the Knightsbridge end of Sloane Street. Until the second half of the 20th century, Chelsea's shops were mainly local, supplying food, drink, and basic commodities, such as ironmongery and haberdashery, to local residents. King's Road also had a concentration of retail outlets for nursery gardeners from the late 18th century, (fn. 96) and later some light industrial and manufacturing premises. The changing use of King's Road is encapsulated by the history of nos 120 and 122, the site of several well-known firms mentioned above. They were the premises of a well-known nursery gardener and florist, Thomas Davey, by 1798, (fn. 97) Thomas Downing's floorcloth factory from 1825, (fn. 98) with a small parcel at the south-west corner let to J. Weeks & Company, horticultural builders, (fn. 99) and up to 1878 the house at no. 120 was let to Dr F. Palmer, surgeon. (fn. 100) Downing's factory closed in 1873, (fn. 101) and in 1878 the site was leased to George Glover for his gas meter works. Part of the site was sub-let to the Russell Depository company, which was followed by the Army and Navy Depository, and part at the northern end with the access into College Place was let to James Stocken, carriage builder. In 1903 part was leased to Joshua Binns, timber merchants. Glover's, which had bought the freehold of the site, sold no. 120 King's Road, an attractive mid-Victorian villa, in 1922 to the sanitary engineers, Thomas Crapper and Company, who opened a showroom there; (fn. 102) they remained until 1966. (fn. 103) The whole site was soon afterwards rebuilt, and in 2003 the street front of nos 120 and 122 were occupied by a women's fashion boutique and a branch of a well-known fashion chain.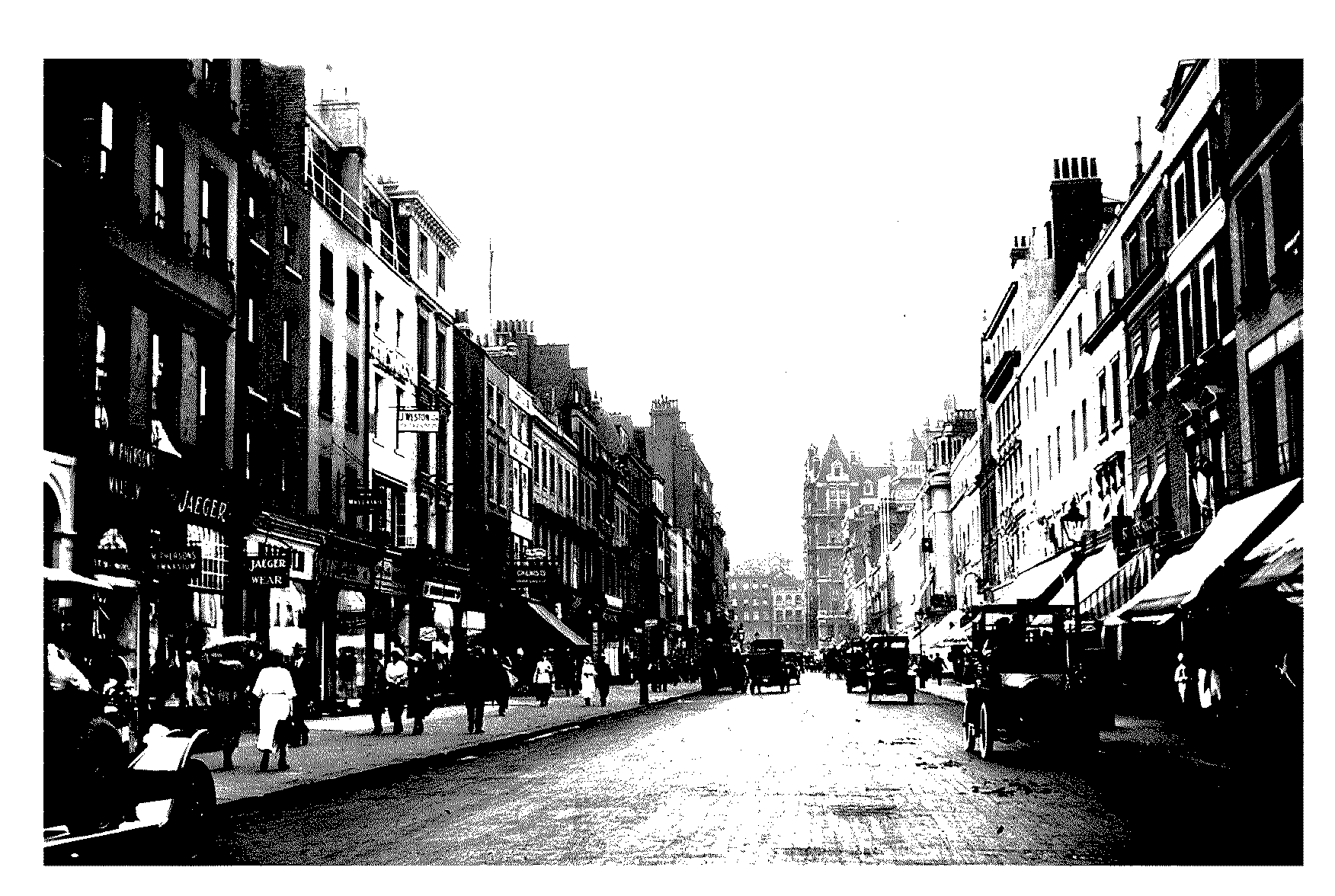 Marlborough Road/Draycott Avenue was until the 1930s a busy local shopping centre. In 1855 the southern end of the road had a cowkeeper, Charles Wray, in John's Place, and a number of tradesmen connected with building trades, as well as shopkeepers. (fn. 104) In 1878 it had numerous small tradesmen and services, including newsagent, bootmaker, furniture dealer, hairdresser, baker, dairy, pork butcher, fried fish dealer, coffee room, gas fitter, beer retailer, zinc worker. Some larger premises were also dotted along the street, such as Crapper's works, (fn. 105) the National Penny Bank, a board school, the Free Registry Office for Young Servants, the Aerated Bread Company, and London Parcels Delivery Company. There were also some private residents, mainly at the southern end. (fn. 106) In the 1870s the street was also something of a centre for drapery. In 1871 Peter Jones started his drapers' shop in two buildings in Marlborough Road, moving to King's Road in 1877. In 1877 Joseph Cox at nos 163-5 described himself as 'the People's Draper' and invited ladies to recommend his business to their servants, being the cheapest house in the neighbourhood for drapery, hosiery, haberdashery, flannels, and blankets. Marlborough Road was referred to as in Brompton, which was much nearer than Chelsea, still associated with the village near the river. (fn. 107) In 1902 Cox's premises had become the drapers' shop of Jones Brothers, who by 1934 were called fancy drapers and occupied nos 159-65. (fn. 108)
Occupation of Marlborough Road remained substantially the same in 1902, but by 1934 the redevelopment of the street and adjoining areas had brought many changes. Blocks of flats and houses for middle-class residents had been built at the southern end, and the block between Green and Ives streets now contained a telephone exchange. Some smaller premises north of the council school had been replaced by Harrods' 5-storeyed depository building of 1911, and Jones Brothers covered three shops near the Fulham Road end. By 1942 nearly all the east side had been cleared of smaller premises, except for the D'Oyley Arms public house; the block between Denyer and Mossop was occupied by a new service building for John Lewis and Peter Jones department store, with a building for the Inland Revenue north of Mossop Street. On the west side smaller local shops were limited to the part of the street north of Ixworth Place. (fn. 109)
Sloane Street in 1855 was little different from the other retail areas of Chelsea, with shops providing a range of goods and services for local inhabitants, several private residents, some lodging-houses, and a range of other occupants such as the Cadogan Hotel at no. 75, Hans Town School of Industry, Cadogan baths, and some private schools. (fn. 110) By 1902, however, although it still had a few food shops, Sloane Street now had a more distinctive profile. Between Knightsbridge and Pont Street the most dominant group of occupants were dressmakers, furriers, milliners, and ladies' tailors, an extension of the shopping area of Knightsbridge. South of Pont Street, with Cadogan Gardens on the east side, there was a high proportion of private residents, many titled, and professional men such as surgeons and dentists. (fn. 111) This profile was altered a little by 1934 by the erection of several large blocks of flats, though most at the northern end of the street had shops on the ground floor. (fn. 112)
Later 20th Century
A wide variety of shops still existed in the borough of Chelsea in 1947, when there were 52 dairies, 32 street traders, 71 public houses, 29 butchers, 18 bakers, 13 fishmongers, 44 grocers, 46 confectioners, 37 greengrocers, and 23 canteens and clubs. However, the broader social dimension can be seen in the large number, 198, of restaurants and clubs in the borough. (fn. 113)
In the 1960s, however, the King's Road led a new retail movement with the arrival of the fashion boutique, and Chelsea became the epicentre of a great cultural change in Britain, usually referred to as the 'Swinging Sixties'. Although Mary Quant's first boutique, Bazaar, opened at no. 138A King's Road in 1955 and led a trend for those aware of her clothes, it was the mass-production of youthful fashion by Quant's Ginger Group and other innovative young designers in the early 1960s which led to the flood of boutiques opening in King's Road together with coffee bars and cafés providing for the new, young market. (fn. 114) Although Bazaar closed in 1968, (fn. 115) Quant made the new styles - the mini-skirt, hot pants, tights - available for the mass market by introducing the Chelsea Girl boutiques across the country, but King's Road remained the mecca for the young and style conscious in the 60s and 70s. (fn. 116) Boutiques sprang up, and property prices, especially at the east end of the road, soared: a shoe shop worth £4,500 in 1950, was worth £30,000 in 1967, and £45,000 in 1969. (fn. 117) A traders' association was formed for King's Road in 1970, describing itself as 'London's newest and most exciting'; its members claimed to form the élite of British fashion in clothing, restaurants, and antiques. One of its objects, however, was protection against crime: fashionableness had brought a lot of shop-lifting and bad cheques, and the association was considering having its own security guards. (fn. 118) By the early 1970s, planning applications for shops had reached 250 a year and it was noted that the character of King's Road had changed dramatically over the previous thirty years from 'daily shops to an almost unbroken series of so-called boutiques'; over the same period the number of restaurants and clubs had also increased dramatically. (fn. 119) The old-established traders disappeared, replaced by supermarkets, large stores, dress shops and boutiques, which served not local people but the whole of London as well as foreign visitors. (fn. 120) Chelsea also became the focus for other innovative shops, such as Habitat, which Terence Conran first opened at no. 77 Fulham Road, between the northern end of Draycott and Sloane avenues in 1964, moving to the former Gaumont cinema at no. 206 King's Road in 1973. (fn. 121) By the 1980s, art galleries had also become a regular feature of King's Road and Sloane Square, forced out of central London locations by rising property prices. (fn. 122)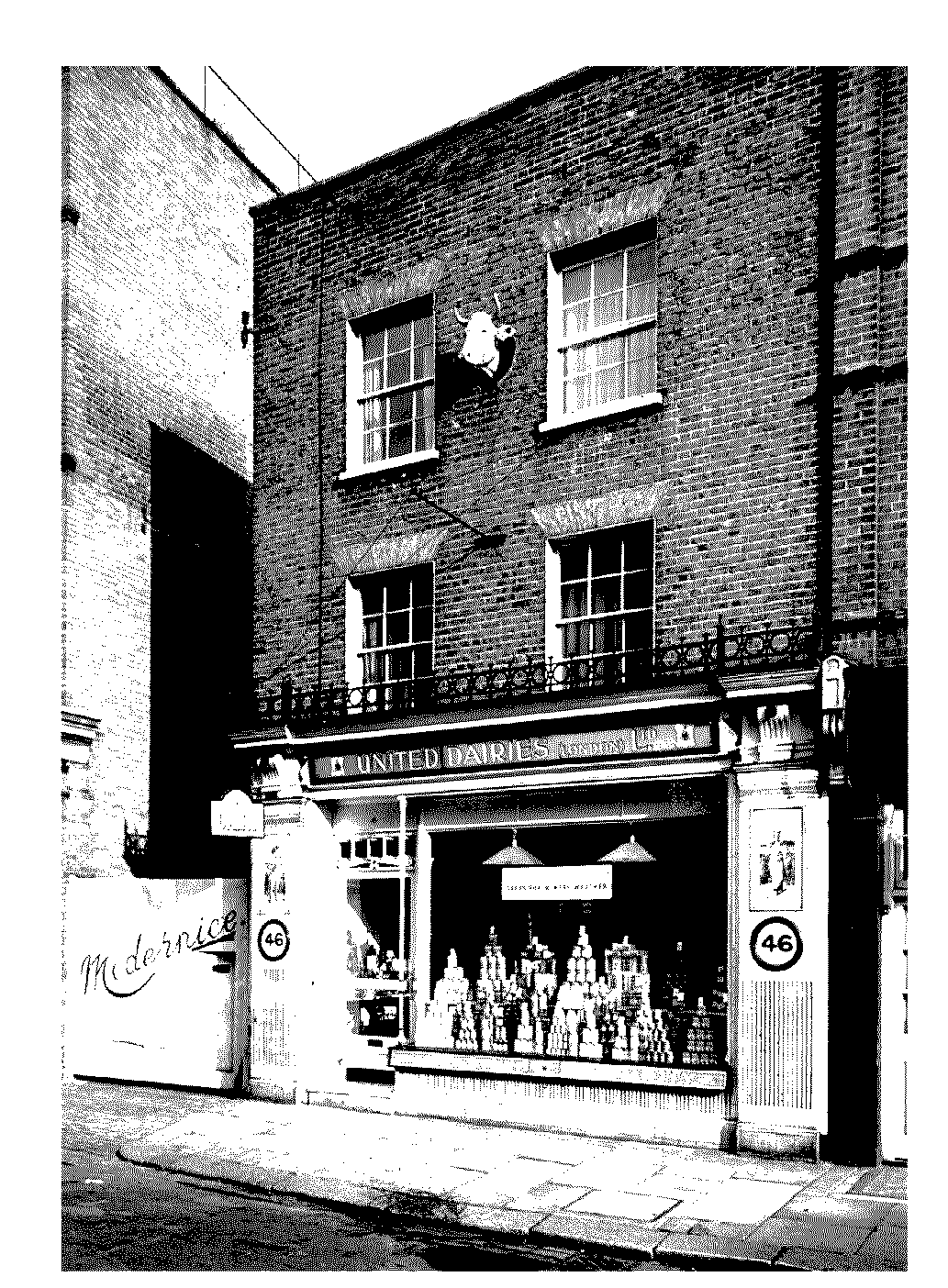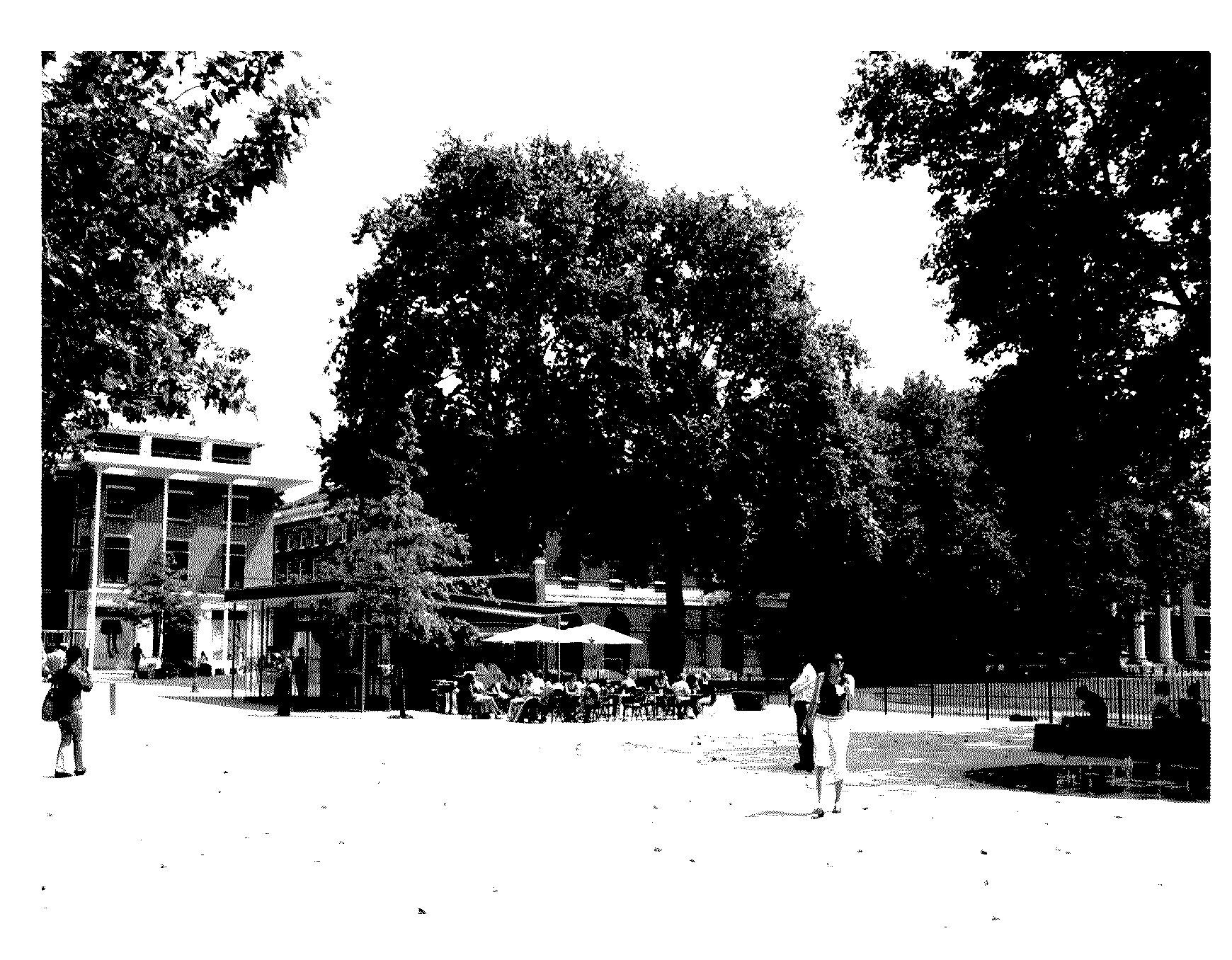 King's Road's fashionableness accelerated locally a national trend which was changing the way people shopped and reducing the viability of small local shops and thereby their range and number. The demand for sites in and around King's Road quickly pushed up prices beyond the reach of ordinary local shops, as Chelsea became an increasingly fashionable and socially exclusive area in which to live and to shop. By the end of the 20th century the era of individualistic but cheap fashion had gone, and in King's Road quirky boutiques had been largely replaced by retail outlets for designers, and branches of leading fashion chains, together with the ubiquitous coffee bars and well-known high-street names. A few individual, but expensive, fashion shops remained, such as the unprepossessing shoe shop of Manolo Blahnik just off King's Road in Church Street, and other shops selling antiques, furnishings, and, at the World's End, bric-a-brac. The independent shops and restaurants which remained were constantly under pressure, however. In 2003 the individualism which had marked out Chelsea, especially King's Road, since the 1960s was said to be in its 'death throes' as the few remaining independent boutiques, restaurants, and specialist shops were threatened again by rent rises which only large chains would be able to afford. (fn. 123)
The pressure to move retailing upmarket had also effected Draycott Avenue. By the end of the 20th century the shops at the northern end, like the adjoining parts of Fulham Road and Walton Street, served a well-off and fashionable clientele with the remaining older houses converted into shops for leading designers, antiques, and expensive furnishings, and into restaurants and cafés. Peter Jones's warehouse had been converted into an offshoot of its department store as PJ2, housing its furnishing and interior design departments; the Harrods depository of 1911 had been converted into shops and a café. The Michelin building, no. 81 Fulham Road, refurbished and restored in 1985-6 by Conran Roche and YRM, housed a restaurant, the Conran shop, and offices. (fn. 124) In Sloane Street, already a concentration of expensive fashion shops, the late 20th century brought fewer changes but a greater number of designer shops. Retail outlets were grouped at the northern and southern ends of the street, and were mainly occupied by top designers and expensive interior furnishers. The demand for smart and attractive shopping facilities was also being met at the beginning of the 21 (fn. 125) century by the redevelopment of the former Duke of York's Headquarters (the Royal Military Asylum). The boys had moved out of the Asylum in 1909 and the buildings and grounds had been used by territorial army units; (fn. 126) the grounds had also provided playing fields for a variety of clubs, schools, and army sports teams. (fn. 127) The Ministry of Defence sold the site to Cadogan Estates c. 2000, and the part between the original Asylum buildings and shops in King's Road was redeveloped with a new shopping area called Sloane Place, whose occupants included several leading fashion names, and west of that a public paved area laid open to King's Road with fountains and a café, called Duke of York Square, all opened in 2003. (fn. 128)
Peter Jones
Peter Jones was the one major department store entirely within Chelsea's boundary. (fn. 129) Peter Jones opened his own draper's shop in 1871 in two shops in Marlborough Road (Draycott Avenue), possibly nos 163 and 165. In 1877 he moved his shop to nos 4 and 6 King's Road, on the north side near Sloane Square and by 1878 occupied nos 2, 4, and 6. (fn. 130) This strategic position allowed him to attract custom from Hans Town and Belgravia, and by 1884 his drapery had expanded to absorb two neighbouring shops, and by the end of the 1880s he had acquired a further ten premises on the Kings Road and Symons Street. The miscellaneous collection of buildings was replaced in 1889 by a five-storeyed building of red Mansfield stone and red Fareham brick with a green slate roof and a corner turret; it was the first such store to be lit by electricity. The grand rebuilding of what had once been a draper's reflected the changing clientele of the shop and its area: Jones's earliest customers had been largely from Chelsea's artisan population, but by 1890 the area near Sloane Square was filled by upper- and middle-class residents, for whom the rebuilt store was designed. (fn. 131) Jones died in 1905, and the store was sold in 1906 to another draper, John Lewis, who handed it over to his son, Spedan Lewis, in 1914. As chairman of Peter Jones, Spedan put into practice his democratic ideas including staff involvement and profit sharing, which became the foundation of the John Lewis Partnership. By the 1930s the store also occupied the public house and other buildings facing Sloane Square and in 1932 a new building was designed by J.A. Slater & A.H. Moberly and William Crabtree with C.H. Reilly as consultant to replace the 1889 building. It was built 1935-7, one of the first examples of the use of the curtain wall in England and one of the most elegant, with a continuous run of glass curving along the King's Road façade. An extension of 1937 linked the King's Road section with the Cadogan Gardens section, enlarged at the back in 1965. (fn. 132) In 2000 a £100M redevelopment of the Grade II*-listed building was begun, under the design of J. McAslan & Partners. Some departments were moved to the shop's warehouse in Draycott Avenue, called PJ2, to facilitate the work, during which the store remained open. The centre of the site was demolished and replaced by a large central window-lit atrium with escalators linking all the floors, which opened in 2002; the entire work was scheduled for completion at the end of 2004. (fn. 132)