Pages 324-327
A History of the County of Middlesex: Volume 2, General; Ashford, East Bedfont With Hatton, Feltham, Hampton With Hampton Wick, Hanworth, Laleham, Littleton. Originally published by Victoria County History, London, 1911.
This free content was digitised by double rekeying. All rights reserved.
MANOR
In the time of Edward the Confessor HAMPTON was held by Earl Algar. It was granted by the Conqueror to Walter de St. Valery, who also received the neighbouring manor of Isleworth and considerable property in other parts of England. (fn. 1) In 1086 he held 35 hides in Hampton, 18 hides being in demesne, the rest farmed by tenants.
For considerably over a century Hampton remained in the hands of the St. Valerys. In 1130 Henry I remitted to Reginald de St. Valery, probably grandson of Walter, (fn. 2) the sums of £10 10s. of his Danegelt, and £11 16s. 2d. of the auxilium comitatus in Middlesex. (fn. 3) He appears to have held the office of dapifer to Henry II before his accession. (fn. 4) From 1158 to 1163 Reginald was still holding lands in Middlesex and other counties. (fn. 5) In 1173-6, a Bernard de St. Valery, presumably son of Reginald, is mentioned as holding what appear to be the same lands. (fn. 6) In 1201-2 Thomas, probably son of Bernard, held the property, (fn. 7) and seems to have been in possession till 1218-19, when Henry of St. Albans was permitted by Henry III to retain the manor of Hampton, which he held of the gift of Thomas de St. Valery, notwithstanding that all the lands of the said Thomas de St. Valery had been taken into the king's hands. (fn. 8) It has been suggested that Thomas joined the rebel barons in the reign of King John, and if he did not submit on the accession of Henry III, his lands may have been forfeited after the battle of Lincoln in 1217. (fn. 9) He died in 1219, leaving only a daughter, Annora, whose first husband, Robert de Dreux, possessed the other St. Valery manor of Isleworth in right of his wife. (fn. 10)
Henry of St. Albans, who thus became lord of the manor at some period before 1218-19, was well known as a merchant and citizen of London, and was one of the sheriffs in 1206. (fn. 11) He only held Hampton for a short time, as in 1237 he sold it to Terrice de Nussa, Prior of the Hospital of St. John of Jerusalem in England, for 1,000 marks, (fn. 12) he and his wife Sabine quitclaiming all rights in the manor to the prior and his successors. The prior seems to have made some claim to the property at an earlier date, as in the Close Rolls of 1230 a 'contention' is mentioned between H. de St. Albans and the prior concerning 'the house of Hampton; (fn. 13) and there seems to have been a preceptory of the order at Hampton as early as 1180, when the sisters of the order were removed from their several commanderies to Mynchin Buckland in Somersetshire. 'Sister Joan' is mentioned in the Mynchin Buckland charter as the sister from 'Hampton in Middlesex.' (fn. 14)
In 1250 Henry III made a grant to the prior and brethren of free warren 'in their manor of Hampton,' which was confirmed by Edward I in 1280. (fn. 15)
Nevertheless, in 1292, Sabine of Durham claimed the property as the heiress of her grandfather Henry of St. Albans, (fn. 16) disputing the right of the then prior, Brother Peter of Hagham, to the manor, saying that her grandfather had been unjustly disseised of the property. The pleading of the prior is curious, as he denies that Henry ever was in seisin of the said manor, and the jury found that the prior and his predecessors continually held it 'for fifty years past and more.' The actual sale, which seems to have taken place when Henry quitclaimed his rights to the prior and his successors for 1,000 marks, is not mentioned, and eventually as a compromise Sabine agreed to accept 100 marks, and quitclaimed for herself and her heirs 'all her rights and claims in the said manor to God, St. John the Baptist, the prior and brethren of the hospital and their successors.' (fn. 17)
Henry of St. Albans had a son William, who is mentioned, with his wife Alice, in 1232, as holding a messuage at Newton in Middlesex, but he and his heirs never seem to have claimed Hampton. (fn. 18) The only other person who is mentioned as having held the manor 'for her life' before the Knights Hospitallers sold it to Wolsey, is Joan, the widow of Robert de Grey, kt. Tanner and Dugdale have both made the mistake of supposing that Joan de Grey was herself the donor of the manor of Hampton to the Knights Hospitallers. (fn. 19) What really happened seems to have been that Joan de Grey inherited the manor of Shobington in Buckinghamshire from her father Thomas de Valognes, it having been part of the dowry of her mother Joan de Valognes. This manor in 1298-9 Joan de Grey granted in mortmain to the Knights Hospitallers, but with their permission retained her life interest in it, and at the same time had granted to her by them a life interest in the manors of Hampton in Middlesex and of Raynham in Essex, possibly in return for or in acknowledgement of the actual gift which she had made to them of Shobington. (fn. 20)
There is record of two further gifts of land in Hampton to the Knights Hospitallers. In 1303 Walter de Wyke and Maud his wife granted them a messuage, 100 acres of arable land, 1 acre of meadow, and 20s. rent. (fn. 21) Christine Haywood also gave them 60 acres of land with appurtenances in Hampton, and the 'Wike' (Hampton Wick.) (fn. 22)
In 1338 the report of Prior Philip de Thame to the Grand Master of the Order gives an account of the 'Camera' of Hampton as comprising a messuage with a garden, a dovecote, and 840 acres of land, chiefly pasture, yielding altogether £83 13s. 10d. annually. (fn. 23) The house was evidently small, as the total expenses, including the stipends and clothing of the brother in charge, 'a chaplain to serve the Chapel,' a corrodyman of the king, and other members of the household, were only £30 7s. 2d. per annum. A charge of 20s. a year is mentioned for maintaining a weir, which was used for fishing, and farmed at a rent of £6. There is also a yearly charge of 68s. 4d. arising out of a composition for tithe made with the vicar of Hampton, (fn. 24) and further expense seems to have been incurred by the entertainment of guests going to and coming from the Black Prince's house, either at Sheen, or more probably at Kempton (Kennington), about a mile from Hampton Court. (fn. 25) There are few further references to the house before it became the property of Cardinal Wolsey. Fox, Bishop of Winchester, in a letter to Wolsey, mentions that Henry VII had used it as a 'cell' or subsidiary house to his neighbouring palace of Richmond. (fn. 26) The manor was leased in 1505 for ninety-nine years at £50 a year, to Giles, Lord Daubeny, Chamberlain to Henry VII, (fn. 27) who died in 1508, leaving in his will the remainder of the lease to his wife, who survived him, (fn. 28) but this agreement is not mentioned in the lease granted to Wolsey in 1514.
By an indenture dated 11 January 1514-15, Sir Thomas Docwra, Prior of the Hospital of St. John of Jerusalem, and the brethren of the order granted a lease for ninety-nine years of the manor of Hampton Court with all appurtenances to Thomas Wolsey, Archbishop of York, and his assigns, at a rent of £50 a year, the lease to take effect from 24 June 1514. (fn. 29) The prior and brethren were to allow £4 13s. 4d. yearly to the archbishop for a priest to perform divine service in the chapel of the manor, and also four loads of wood and timber from St. John's Wood yearly for the repair and maintenance of the weir.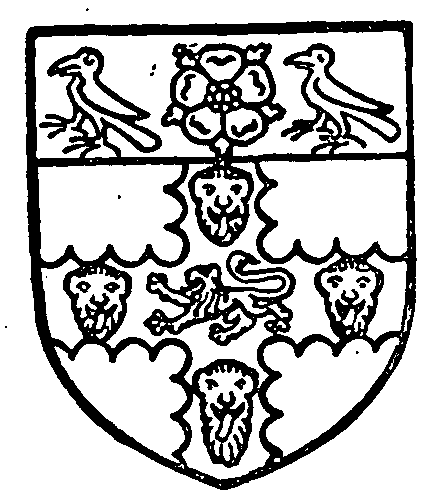 By the terms of the lease Wolsey was to build, rebuild or alter as he chose, and at the expiration of the term was to leave a thousand couple of 'conys' in the warren, 'or else for every couple that shall want 4d.'
The exact date, or the exact manner in which Wolsey, probably actuated by signs of the king's jealousy and displeasure, surrendered the manor and the splendid house he had built to Henry VIII is not known. (fn. 30) It became the king's property before the rest of the cardinal's lands were escheated to the Crown after his attainder in 1529. (fn. 31)
A letter from Jehan le Sauche, the Austrian Ambassador, to 'Madame' (Elizabeth of Austria), is now in the Vienna archives, and speaks of the gift having been made as early as June 1525. (fn. 32) Stowe and Cavendish both say that the king made an exchange of Richmond for Hampton Court with the cardinal. (fn. 33) Lord Herbert of Cherbury stated that Wolsey only finished the palace in 1525, and exchanged it with the king for Richmond in 1526. (fn. 34)
Wolsey himself, in writing to the king as early as 1521, dates his letter from 'Your house of Hampton Court,' (fn. 35) but as late as 1528, in writing to others, continued to speak of it as 'my manor of Hampton Court.' (fn. 36)
In 1527 Laurence Stubbs, Wolsey's paymaster of the works, wrote to him, 'your buildings-at York Place, Hampton Court, Oxford, &c., go forward.' (fn. 37) In a letter from Fitzwilliam to Wolsey in 1528 he said, 'The King will be glad to be at your manor of Hampton Court on Saturday next-as I told him you could not conveniently remove by that day, he wished to be at your house on Saturday or Monday at furthest, where he will spend three or four days before his repair to Greenwich.' (fn. 38) In 1527, however, it was generally considered to be the king's property. Dodieu (the French Ambassador's secretary) wrote of it as 'a handsome house built by Wolsey, and presented by him to the king,' (fn. 39) but Wolsey certainly continued to live there, to receive private visits there, (fn. 40) and probably to bear all the expense of the upkeep, and continued building (fn. 41) until the time of his disgrace in 1529. (fn. 42)
The idea has usually been accepted that on the suppression of the order of St. John in England in 1539 the reversion of the lease of Hampton Court escheated to the Crown with the other property of the Order, (fn. 43) but this was not the case. In 1531 the king made an exchange with Sir William Weston, then prior, of 'the Manor of Hampton or Hampton Courte, Middlesex, for the advowson of the prebend of Blewbery in Salisbury Cathedral, lands at Stansgate, Essex and a messuage in Chancery Lane in the suburb of London.' (fn. 44)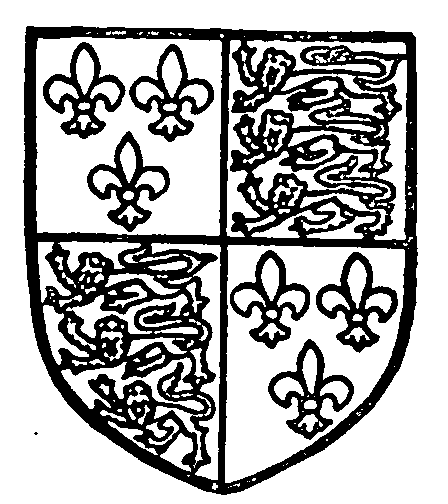 Sir William Paulet, Christopher Hales, AttorneyGeneral, Baldwin Malet, and Thomas Cromwell were appointed as trustees, to receive the manor 'to the King's use.'
From that date, 5 June 1531, Hampton Court became the property of the Crown or the State, and has so continued to the present day, with one short interval, during the Commonwealth, (fn. 45) when the fee of the manor and honour was sold to Mr. John Phelps of London, gentleman, for £750. (fn. 46) Bushey Park and its appur tenances were sold to Edmund Blackwell for £6,638 7s., and the Middle Park to Colonel Norton for £3,701 19s. In February 1654 they were all re-acquired for the use of the State, on the return of the purchase money and the payment of £1,200 surplusage, (fn. 47) made necessary because some of the lands had already been sold again. (fn. 48) John Phelps appears on the Court Roll as lord of the manor from 14 May 1652 to 2 June 1654. (fn. 49) No further courts are recorded till 2 April 1657, when the Lord Protector's name appears. (fn. 50) After the death of Cromwell a bill was introduced into Parliament to settle the honour and manor of Hampton Court on General Monk, but this was not carried, and on the restoration of Charles II it became once more the property of the Crown. (fn. 51)