Pages 162-168
A History of the County of Middlesex: Volume 6, Friern Barnet, Finchley, Hornsey With Highgate. Originally published by Victoria County History, London, 1980.
This free content was digitised by double rekeying. All rights reserved.
LOCAL GOVERNMENT.
Manorial government. In 1294 the bishop of London claimed to have possessed in Hornsey as member of his manor of Stepney view of frankpledge, infangthief and outfangthief, the chattels of fugitives and outlaws and waste of their lands, pillory, cucking stool, gallows, amercements in local courts, and assizes of bread and ale from time immemorial. Except for gallows his right was admitted by a jury. (fn. 1) In 1318-19 there was a separate court for Hornsey, (fn. 2) which may have met at Stepney where the lord of Farnfields owed suit of court in 1324. (fn. 3) By 1575 it was held at Highgate in October. (fn. 4) In 1375 there was a court every three weeks (fn. 5) and from the 17th to the 19th centuries there was normally a view of frankpledge and general court baron in April and sometimes a special court baron. (fn. 6)
Between 1374 and 1885 there were also courts for the manor of Topsfield. (fn. 7) Its court rolls were lost in 1703, when minutes and drafts from 1683 were copied into a book in which subsequent courts were recorded. The court baron was held from time to time, but not annually, within the manor from 1750 to 1820, usually at the King's Head and sometimes at the Three Tuns. Only after the longest gap of 20 years did it become active in local government between 1820 and 1833, when the homage presented encroachments and waste.
No courts were recorded for Muswell or Farnfields. The court for Brownswood, which was a court leet and court baron from 1649 to 1795, (fn. 8) existed from at least 1569. The last known enfranchisement occurred in 1870. (fn. 9) Under a demesne lease of 1569 it was to be held quinquennially, (fn. 10) but it met every three years by c. 1709 (fn. 11) and annually in 1795. (fn. 12) In 1649 it was held at the manor-house (fn. 13) and in 1795 at Hornsey Wood House. (fn. 14) In 1682 the lessee had custody of some court rolls over 60 years old (fn. 15) but none is known to survive.
The court of Topsfield was concerned only with the conveyance of copyhold land, (fn. 16) which was also the main business of the courts of Brownswood and Hornsey. In 1577 an ordinance of the Hornsey court regulated lawsuits concerning copyholds. (fn. 17) Local government was the preserve of the two principal manors and probably the court of Brownswood exercised similar jurisdiction to that of Hornsey. In 1318-19, 1375, and 1577 offenders against the lord's woods were presented at the Hornsey court (fn. 18) but later infringements were ignored. The homage still protected communal rights in 1797, when it ordered the reopening of two blocked footpaths; (fn. 19) dunghills on the highways were denounced as late as 1728 (fn. 20) and clearance of a ditch was decreed in 1717. (fn. 21) By laws, each with a fixed penalty, were frequently promulgated and offenders indicted. (fn. 22) From 1637 there were irregular appointments of overseers of the commons; they were supported by a tariff of fines, (fn. 23) as were the pound-keepers mentioned in 1617, when it was an ancient custom to impound strays. (fn. 24) The Highgate pound mentioned in 1629 needed repair by the lord in 1676. (fn. 25) Another common pound existed at Stroud Green in Brownswood in 1577. (fn. 26) The Hornsey homage also frequently presented those who took gravel, loam, fern, turf, or furze outside the manor; (fn. 27) in 1671 furze was to be taken only for repairs to the highways. (fn. 28) Usually the court ordered the frequent encroachments on the waste to be laid open and unlicensed buildings to be demolished. From 1786 encroachments were permitted on condition that the full purchase price should be paid into the wastelands fund. (fn. 29) Such activity suggests that the court's authority was effective with tenants of the manor. The numerous presentments may indicate inability to exact fines from non-residents, who were the worst offenders, rather than a level of fines too low to deter profitable activities.
There were two pledges for Hornsey in 1406 (fn. 30) and an ale-taster occurred in 1442-3. (fn. 31) In 1577 there were two constables, two chief pledges, later called headboroughs, and two ale-tasters, one of each being elected for Hornsey Side, the other for Highgate Side. (fn. 32) Those officers were appointed annually, unlike the driver of the commons who occurred irregularly from 1694. (fn. 33) By 1701 there was one driver for Highgate Side (fn. 34) and from 1711 there were two for the whole manor. (fn. 35) There was usually only one after c. 1770, (fn. 36) who was paid by the parish in 1803 and appointed by it from 1855 until 1868, when the local board dispensed with him. (fn. 37) From 1637 to 1712 overseers of the commons were elected intermittently: (fn. 38) in 1700 there was one for Hornsey Side and another for Highgate Side. (fn. 39) No ale-tasters were appointed after 1750. (fn. 40) Constables and headboroughs were elected by the court until 1840, when they were superseded by the metropolitan police. (fn. 41)
The St. Pancras part of Highgate was administered by courts of the prebend of Cantlowes, recorded from 1479 and at which three headboroughs, two rent collectors, two affeerers, an ale-taster, and a constable were normally sworn. (fn. 42) It was rare for officers to be assigned specifically to an area, as they were on Hornsey manor from 1577. Some division nonetheless existed within Cantlowes: several officers were Highgate residents and there were elections of constables for Highgate in 1531 and 1533 and of a headborough in 1624. (fn. 43) Eighteenthand 19th-century courts were often held at the Angel, High Street, as well as in Kentish Town; (fn. 44) in 1768 the court met at the Flask. (fn. 45)
Hornsey manor court ordered the expulsion of some sub-tenants in 1578 (fn. 46) and was active in enforcing the poor law in the 17th century. A by-law of 1612 forbade any inhabitant to accept a tenant or inmate unless he gave surety to discharge the parish of relief. Between 1604 and 1674 the homage presented at least 34 offences: in 1674 six families were involved and in 1676 a tenant was indicted for dividing his tenement. (fn. 47)
It was probably to avoid paying expenses that Hornsey vestry did not permanently take over the appointment of officers, although it supervised them. Probably in 1644, when there was no court leet, and on occasions such as 1755 when those nominated refused to serve, the vestry appointed constables. (fn. 48) In 1742 it tried to compel those elected as constables to serve and in 1794 it decided to hold a special vestry whenever manorial officials failed to act. (fn. 49) In 1746 the vestry asked the justices to fine the constables and headboroughs for not attending the vestry but by the 1780s they were rarely present. (fn. 50) The justices ordered the provision of a watch-house in 1682, (fn. 51) and in 1687-8, when there were no stocks, whipping post, or cage, the homage petitioned the lord to provide timber for them. The vestry, however, was responsible for the cage in 1773 and the stocks in 1792. (fn. 52)
Parish government to 1837.
Hornsey vestry was mentioned in 1688. (fn. 53) Minute books from 1739 (fn. 54) record meetings in the vestry room at the church and occasionally at public houses or Highgate chapel. From 1740, when there were 3 vestries a year, their frequency increased. There were often as many as 7, in 1786 there were 12, but 3 or 4 were more common from 1835. Attendance increased from an average of 10 in 1740-5 to c. 20 in 1820. There were exceptional years, such as 1855, when two vestries attracted 56 and 47 parishioners. The rector normally chaired meetings from 1830 but had rarely attended before 1820, although his curate sometimes had done so. Churchwardens were present most frequently, followed after 1820 by the overseers. Nonofficeholders were usually in a majority and in 1866 it was alleged that a minority of the well-to-do dominated the morning vestries that most inhabitants could not attend: (fn. 55) after several motions, evening meetings were at last introduced in 1889. (fn. 56) Elections were often disputed, as during the years 1748 to 1751, particularly when they were remunerative: in 1833 a beadle was elected with 125 votes of 256 cast.
Minute books of St. Pancras vestry survive from 1718. (fn. 57) Meetings were announced at Highgate chapel, (fn. 58) like those of Hornsey vestry, and occasionally took place near by at the Flask or the Fox and Crown, (fn. 59) although more frequently in Kentish Town. St. Pancras vestry gradually encroached on the duties of the steward of Cantlowes manor, who in 1775 was asked not to dispute the nominations of constables. (fn. 60) Officers were appointed for the southern and northern divisions of St. Pancras, the second in 1718 being termed the Highgate division. (fn. 61)
Churchwardens for Hornsey occurred from 1421 (fn. 62) and one was intermittently described as upper or senior churchwarden from 1674 (fn. 63) until at least 1855, when it was decided that the one for Hornsey Side should be senior. Separate churchwardens for Highgate and Hornsey Sides were established by 1782. Early churchwardens performed some of the functions of overseers, (fn. 64) who first occurred in 1612. (fn. 65) Four overseers were elected in 1742 and eight in 1861 but from 1740 there was normally one each for Hornsey Side and Highgate Side. The function of deputy overseer was added in 1788 to that of vestry clerk, mentioned from 1739, whose duties in 1774 embraced attendance, the preparation of accounts, and legal business. In 1853 it was recommended that all his duties should be included in his salary, as he supplemented his income by performing the legal business through his own firm, Thomas Tatham & Sons. Instead, however, his salary, which had grown from £20 in 1791 to £100 in 1832, was reduced. In 1861 the octogenarian Thomas Tatham, only the second vestry clerk since 1788, was succeeded by his son, who died in 1889. Only from 1889 did the vestry clerk have an office in the parish. (fn. 66) The clerk of Highgate chapel was paid from 1792 for posting vestry notices and the Hornsey parish clerk was salaried from 1739.
The Hornsey homage elected two surveyors of the highways for Hornsey and Highgate Sides in 1606 but not afterwards. (fn. 67) Presumably the surveyor for Hornsey Side mentioned in 1668 was elected by the vestry, (fn. 68) like his successors after 1739. Four surveyors were nominated to the justices in 1740, three in 1745, and thereafter generally two. In 1797, at the request of the justices, ten were named, five for each division. There had been a single salaried surveyor between 1772 and 1777, an assistant surveyor in 1821, and two assistant surveyors, one for each division, from 1825.
An apothecary for the poor occurred from 1750, a master of the workhouse after 1743, and a beadle from 1774. In addition to his salary, the beadle received a new hat and coat every three years from 1788 and an allowance for brooms as church cleaner in 1792. Initially responsible only for supervising the poor in the workhouse, he was required from 1789 to keep order at church and in the village on Sundays and from 1790 to attend vestries and assist the officers. Separate beadles were appointed for the two divisions in 1812. In 1825 the Highgate beadle was to go to church every Sunday, escort the poor from Highgate division, attend all meetings, and execute orders. An engine-keeper was appointed for each division from 1813, a collector of rates from 1817, and a public health inspector from 1853.
The cost of salaries increased from £42 in 1776 to c. £200 in 1836-7. Accounting was often slow: in 1821 the vestry ordered that officers should produce their accounts within the statutory time limit and should justify each item with a voucher; in 1853, when it was impossible to audit any accounts, all parish officers were directed to reveal their annual balance.
In 1674-5 the churchwardens were passing the poor and prevented the settlement of a pregnant woman. (fn. 69) Small sums were paid to relieve the sick and poor in 1664-5 (fn. 70) and in 1669-70 there were apparently five regular pensioners. (fn. 71) Besides casual relief, £37 of the total expenses of one churchwarden in 1680-1 consisted of pensions. (fn. 72) Poor-rates levied up to three times a year amounted to between 2d. and 12d. in the £ in the years 1740 to 1749. By 1785-7 they had risen to between 2s. 2d. and 2s. 6d. and by 1800-2 to between 2s. 9d. and 5s., but they had fallen slightly by 1820-1. Over the period receipts and expenses grew enormously. In 1749 a rate of 8d. yielded the overseer of Hornsey Side c. £110; between 1773 and 1823 the income of his successors rose from £216 to £1,501 and that for Highgate division from £170 to £1,248. (fn. 73) In 1834-5 expenditure by the whole parish was £1,576. (fn. 74)
It was only in 1730 that the parish leased a house in Hornsey Lane as a temporary workhouse. (fn. 75) A permanent site of 1 a. of copyhold land in Hornsey High Street, with out-buildings, was acquired in 1735 (fn. 76) and by 1743 a workhouse stood there. (fn. 77) The out-buildings were ruinous in 1778 and eight rooms were added by 1779, when improvements were made to the old building. In 1779, however, four more rooms had to be added and in 1781 a further extension was needed. A committee was appointed to consider improvements in 1812. The population of the workhouse increased from 60 in 1823 to 83 in 1827, when there were 104 others receiving outdoor relief and an extension to house 50-60 was necessary. After rejecting a proposal for a workhouse on a different site, the vestry added a wing for c. 80 poor in 1827-8.
The workhouse was directly administered through a master and mistress and from 1812 it was supervised by a committee of the vestry, which met monthly from 1813. The assent of the churchwardens or overseers had been necessary hitherto for the admission or discharge of inmates. In 1753 the vestry wanted to keep the paupers as well as possible and in 1783 they were provided with beer. In 1744 a fence was built to prevent them from wandering, in 1754 none was to live out, and in 1748 they were to be badged and in 1782 clothed in uniform. In 1781 the clerk was to seek suitable employment and receive the income from the work of the able-bodied who refused to be discharged. Several who did not work were referred to the justices in 1782 and in 1804 an agreement was reached to farm the idle and disorderly to the master of the City workhouse in Islington. The mistress was allowed 10 per cent of the issues of the poor's work in 1785 and the master as much as 50 per cent in 1803.
By will proved 1608 James Skeffington devised to the parish a cottage inhabited by two widows (fn. 78) but in 1623 the homage presented that John Richardson had no licence to devise his cottage on the waste to the poor. (fn. 79) There was a parish house in 1668-9, when the occupant was evicted by a churchwarden. (fn. 80) Ten parish houses were occupied by the poor in 1697 (fn. 81) and five from 1725 to 1773, (fn. 82) when two stood on the ½-a. site of the former manorial bowling green in Hornsey High Street and the others in Southwood Lane. (fn. 83) Repairs were made by the vestry in 1758, 1766, and 1810. Two of the cottages in Southwood Lane were demolished in 1815 and replaced by one in 1818. Seven new cottages were built in 1818 there and near by in Muswell Hill Road, (fn. 84) three being for the poor of Highgate and four for those of Hornsey. Two more were erected in 1828. Unlike the older cottages, rent-free in 1795, (fn. 85) the new ones were let cheaply. Four cottages at Muswell Hill built by 1817 and devised to the parish by James Wright were refused by the vestry, as they were subject to fines at the will of the lord of Topsfield. The Southwood Lane cottages were paid for out of the wastelands fund, established in 1786 from fines for licences to inclose the waste. (fn. 86) The fines were fixed in 1810 at £80 per acre by the vestry and the fund was used for the poor under a trust deed of c. 1790. In 1806 a lawyer advised that the proceeds could not serve to reduce the poor-rate. One suggested use had been to provide cottages: in 1803 the vestry asked the bishop of London for a site and in 1806 trustees were admitted to 1 a. in Southwood Lane. (fn. 87) The fund had grown to £730 by 1817, mainly in stock, of which £600 was spent on building the cottages; afterwards their rents swelled the fund. As both cottages and fund remained the responsibility of the parish after the formation of Edmonton union, their later history belongs with that of parish charities.
Rates in 1750 occasioned an appeal to quarter sessions. Assessment by 5 per cent of the purchase price, although customary, was considered unfair to owner occupiers. After an appeal to the justices in 1793 the rate was quashed and the vestry appointed an impartial committee, which carried out a general survey but overruled the objectors, for whom in 1796 (fn. 88) another rate was quashed. A further appeal occurred in 1803 and there were more disagreements about assessment in 1817. The vestry of Hornsey also opposed the Bill to turnpike Green Lanes in 1789 (fn. 89) and Bills to extend the metropolitan sewer system in 1814 and 1822. (fn. 90)
Hornsey parish's cage stood on the west side of Highgate High Street. In 1770 St. Pancras vestry agreed to contribute towards its repair and in 1775 both cage and stocks were to be moved nearer the watch-house, (fn. 91) presumably to the site later occupied by no. 59, from which the cage was moved in 1811 to the site of no. 61. (fn. 92) Offenders were also kept in the Gatehouse. (fn. 93) Highgate residents subscribed to a fund for the conviction of robbers from 1737, when they bought stock which had doubled in value, to £80, by 1761. Rewards were advertised and payments made for feeding and escorting prisoners before trial. (fn. 94) Later the Highgate and Whetstone turnpike trust maintained horse patrols: (fn. 95) on winter evenings they operated between Highgate and Islington, whence another patrol led travellers to and from London, and Kentish Town. (fn. 96)
In 1803 Hornsey decided to erect its own stocks by the church and a cage in the workhouse garden. (fn. 97) In 1825 the cage was repaired (fn. 98) but in 1833, after prisoners had escaped, it was found unsuitable for even temporary confinement. To make better use of its restricted site, shared with the watch-house, the vestry agreed to its rebuilding. (fn. 99)
From 1774 local trustees were responsible for lighting and watching Highgate except Caen Wood Lane, which had only to be watched. The trustees, who had to own or occupy property in the village worth at least £20 a year, initially numbered 48, besides the minister of Highgate chapel. Five or more were to appoint officers and fix an annual rate not exceeding 2s. in the £, from which persons paying rent of less than £6 a year were to be exempt. (fn. 100)
Local government after 1837.
On Hornsey's inclusion in Edmonton poor law union from 1837 the parish workhouse was demolished and its site was sold. (fn. 101) Hornsey tried unsuccessfully to join the separate union formed by Hampstead in 1898 and still had 66 paupers at Edmonton workhouse in 1903. (fn. 102)
A highway board (fn. 103) was established by the vestry under the Highways Act, 1835. (fn. 104) Initially of 20 surveyors, it was reorganized in 1855 with 12 members representing equally the Hornsey, Highgate, and Stoke Newington divisions. It met 33 times in 1854-5 and had offices at no. 17 Highgate High Street and in 1862 at Highgate post office. The board appointed a salaried clerk, a rate collector, and an assistant surveyor and public health inspector. In 1855 it claimed to be more efficient than its predecessor, making a 6d. rate suffice for all purposes, and promised continued improvements as well as essential maintenance.
Rates still caused controversy. When in 1856 the highway board tried to finance internal drainage by assessing the beneficiaries, it was obstructed by technical objections, forcing it to levy a highwayrate and exact payment by litigation, which served as the test case for the Nuisance Removal Act (1855). (fn. 105) A rate proposed in 1856 to balance the churchwardens' accounts was defeated in vestry but was subsequently approved in a poll. (fn. 106) When the highway board petitioned against the Parochial Assessments Bill, it feared that those with local responsibility would be excluded from assessment and that the right to appeal against the rate would be curtailed. (fn. 107)
Hornsey's vigorous defence of communal rights from 1848 was inspired by Joshua Toulmin Smith of Wood Lane, Highgate (d. 1869), constitutional lawyer and opponent of centralization, as member of committees and chairman of the highway board and local board. (fn. 108) In 1858 the highway board prevented the inclusion of the Stoke Newington division in the metropolis for the purposes of paving, cleaning, and lighting. (fn. 109) It decided in 1857 not to adopt the Vestry Clerk's Act in order to keep him answerable to the parish. (fn. 110) The vestry was unable to prevent the filling-in of the New River and tried in vain to stop the construction of the G.N.R. through the parish. A Bill introduced in 1852 by the G.N.R. (fn. 111) would have enabled it to close footpaths but Hornsey succeeded in having the clause struck out and safeguards inserted. Footpaths were also preserved by indicting the G.N.R. and the Archway Road Co. The vestry carefully reviewed plans of the T. & H.J.R. in 1857 and the highway board appointed a railway committee to investigate proposed lines in 1860. (fn. 112) In 1860 Hornsey again petitioned against a Bill to extend the metropolitan sewer system, whereupon a clause saving its rights was substituted. (fn. 113) Apart from objecting to the Parochial Assessments Bill, in 1861 the highway board opposed the Highway Bill, which threatened the inhabitants' powers to manage affairs that required local knowledge. (fn. 114) By such resistance Hornsey gave a lead to neighbouring parishes.
The growth in population of the parts of Hornsey imbedded in Stoke Newington led in 1855 to their receiving equal representation in the vestry with Highgate Side and Hornsey Side. From 1871 a third overseer for South Hornsey was appointed. Ratepayers' meetings adopted the lighting provisions of the Lighting and Watching Act, 1834, for one estate in 1847 (fn. 115) and another in 1854; (fn. 116) the estates were amalgamated in 1858 in the Hornsey (Stoke Newington) district, which covered all the parish south of Hornsey Wood House. (fn. 117) Its lighting inspectors considered adopting the Local Government Act, 1858, from 1861, with or without the rest of Hornsey, (fn. 118) and in 1865 South Hornsey local board of health was established for the area south of Seven Sisters Road. (fn. 119) Disputes with neighbouring authorities resulted in attempts to annexe the area to the metropolis (fn. 120) but were resolved by a public inquiry in 1873 and the Metropolitan Board of Works Act, 1874. (fn. 121) South Hornsey became a U.D. in 1894, a separate civil parish in 1895, (fn. 122) and, under the London Government Act, 1899, a ward in the Metropolitan Borough of Stoke Newington, whereupon it was transferred to the county of London. (fn. 123) Under the London Government Act, 1963, it was incorporated in Hackney L.B. in 1965, (fn. 124) when Brownswood Park became Brownswood ward and Clissold Park was part of Defoe ward.
Hornsey escaped inclusion in the metropolitan sewer system on several occasions. In 1848 the ratepayers of Highgate elected a sanitary committee (fn. 125) and in 1851 the vestry appointed a standing drainage committee, which was superseded in 1854 by the highway board. In 1867 the parish had a bad system of drainage, apparently because the powers of committee and board were insufficient, (fn. 126) the vestry in 1864 having refused to adopt the Local Government Act, 1858. When South Hornsey local board was established, a similar application by the district of St. Michael, Highgate, failed because sewage could not be disposed of within the district. (fn. 127) Early in 1866 a similar proposal was rejected by Hornsey ratepayers. (fn. 128) Under the Sanitary Act, 1866, Edmonton union appointed a committee to remove nuisances and the vestry appointed a drainage committee. (fn. 129) There were thus three committees with overlapping functions, inadequate powers, and authority to levy rates, and in 1867 the parish adopted the Local Government Act. At that juncture the Hornet considered Hornsey the 'worst governed parish about London'. (fn. 130)
Hornsey local board consisted of fifteen members, who met fortnightly and had committees for nuisance removal, sewers and water, for roads and works, and for finance. It retained the highway board's officers and appointed a treasurer, a clerk, an assistant surveyor and inspector, and a rate collector. (fn. 131) During the 1880s F. D. Askey, founder of Hornsey radical association and town clerk 1890-1924, repeatedly attacked the board for extravagance but by 1903 it was considered efficient. (fn. 132) Hornsey became a U.D. under the Local Government Act, 1894, and was divided into the 8 wards of Highgate, Muswell Hill, Crouch End, Hornsey (divided in 1903), (fn. 133) North and South Harringay, Stroud Green, and Finsbury Park, each with 3 members. (fn. 134) The wards varied from 109 a. to 709 a. and in population from 4,859 to 19,044 in 1901, (fn. 135) when Clerkenwell detached was added to Hornsey and Middlesex. (fn. 136) After a campaign started in 1897 Hornsey was incorporated as the second municipal borough in Middlesex in 1903 (fn. 137) but it failed to become a county borough in 1904 and 1915. (fn. 138) The new borough had a mayor, 3 aldermen, and 27 councillors elected from 9 wards (fn. 139) and in 1907 there were 30 councillors and 10 aldermen. (fn. 140) From 1936 there were 8 wards: Highgate, Muswell Hill, Central Hornsey and Stround Green each returned 6 councillors, and Crouch End, North and South Harringay, and Finsbury Park returned 3. (fn. 141) In 1956 councillors were elected for 3 years and aldermen for 6, the full council met 8 times a year, and there were 8 main committees. (fn. 142) At the first borough elections there was a contest in 7 wards and a 63 per cent poll. The first council included Liberals and nonconformists but dominance was rapidly achieved by the new Municipal Reformers (later Conservatives). There were 43 Conservative and 5 Labour councillors in 1950. (fn. 143) In 1965 Hornsey joined Tottenham and Wood Green in Haringey L.B.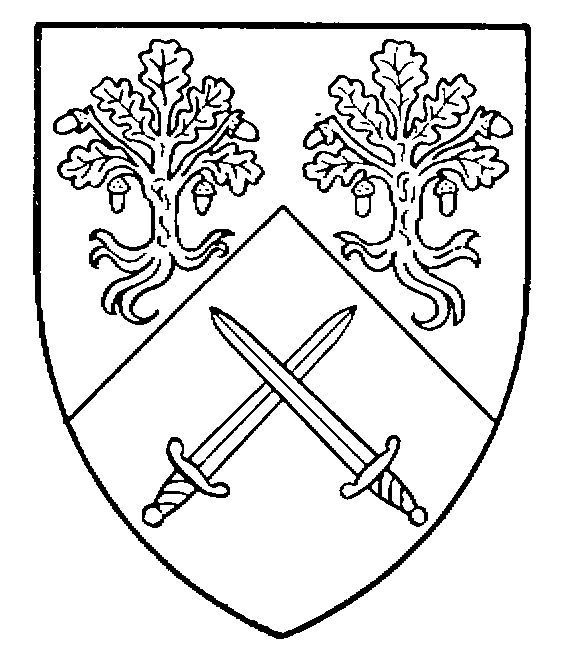 Hornsey local board used the old highway board offices, (fn. 144) until in 1869 it moved into the purposebuilt no. 99 Southwood Lane (fn. 145) on land leased from the London Diocesan Penitentiary. The offices were greatly enlarged in 1885 and 1916 (fn. 146) but were considered ill situated by 1894 and unsuitable in 1934-5. (fn. 147) A more central town hall, which would also house the school board, was accordingly built at Crouch End. (fn. 148) Designed by R. H. Uren, it won the bronze medal of the R.I.B.A. in 1936 for the best street frontage built in London during the previous three years. It is of pinkish grey bricks with dressings of Portland stone, forming two freely grouped blocks linked by a slim 80-ft. tower and including an assembly hall for 1,000 people. (fn. 149) In 1976 it housed Haringey's departments of town planning and electoral registration, the offices of the borough architect, surveyor, engineer, town safety, area housing and youth employment officers, the registrar of births and deaths, and the school welfare clinic.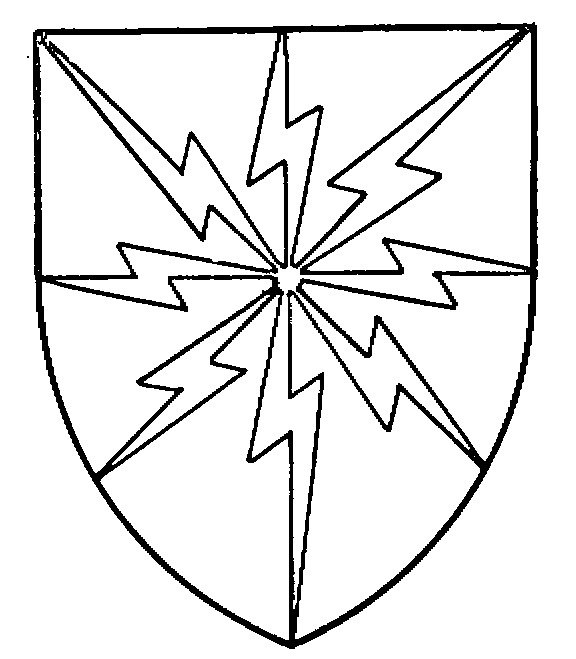 Under the Parliamentary Reform Act, 1885, the Hornsey Division of Middlesex was established. (fn. 150) In 1918, under the Representation of the People's Act, (fn. 151) Hornsey became a parliamentary borough. (fn. 152) Both constituencies have returned only Unionist and Conservative M.P.s, (fn. 153) although in 1945 Hornsey was one of three constituencies where a Communist, despite Labour opposition, won more than 20 per cent of the votes. (fn. 154)