Pages 75-79
A History of the County of Middlesex: Volume 6, Friern Barnet, Finchley, Hornsey With Highgate. Originally published by Victoria County History, London, 1980.
This free content was digitised by double rekeying. All rights reserved.
LOCAL GOVERNMENT.
Manorial government. In 1294 a jury upheld the bishop of London's claim to view of frankpledge, assizes of bread and ale, infangthief, outfangthief, felons' goods, and gallows over his men in Finchley as members of his manor of Fulham. (fn. 1) Freeholders owed suit of court every three weeks at Fulham although it is improbable that courts met so frequently. (fn. 2) By 1384 a view of frankpledge and court leet was held for the bishop's Finchley tenants annually at Fulham on the Sunday after Hokeday. In 1491 it was moved to Highgate, where it was held on Monday in the fifth week after Easter. (fn. 3) Occasionally a second court was held, as on 9 Oct. 1396, (fn. 4) and from the 18th century extra courts authorized land transfers. (fn. 5) The common fine of 6s. 8d. was paid at the main court each year until 1840. (fn. 6) From 1792 the parish made an additional payment of £1 a year, raised in 1828 to £3 3s. (fn. 7)
Only freeholders, who numbered 10 in 1406 and at least 21 in 1612, owed suit of court. Most paid fines rather than attend and many more inhabitants, 63 in 1612, were amerced for not being in tithing. (fn. 8) Perquisites of court, which included the common fine, varied between 12s. 8d. in 1404-5 and £9 13s. 4d. in 1606. (fn. 9)
Early courts were mostly concerned with enforcing the assizes of bread and ale and with ditches, encroachments on the waste, strays, and occasionally with affrays. There were stocks by 1577. (fn. 10) From the 17th century abuse of the common became a major concern and land transactions, including the granting of waste as copyhold, became increasingly important. Enfranchisements took place from 1843 to 1938. (fn. 11)
Officers elected at the Finchley court included two ale-tasters (until 1681), two headboroughs, and two constables (from 1423). (fn. 12) A constable existed by 1377. (fn. 13) The court elected a beadle during the 14th and early 15th centuries. In 1396 it named three, possibly for the bishop to make a final choice. (fn. 14) From the mid 15th century the beadle's function, which was mainly to collect rents and fines, was exercised by the bailiff, an appointed official, or one of the demesne lessees. (fn. 15) Officers were sometimes reprimanded, presentments of ale-tasters being very common in early court rolls. The beadle was presented in 1396 for not having a rod in his hand, a constable was fined in 1654 for non-attendance, (fn. 16) and the surveyors of the highways were presented in 1659 for not rendering their accounts. (fn. 17) No officers were elected at the court after 1840; the last view of frankpledge was held in 1848 and the last court in 1938. (fn. 18) With occasional gaps, the court rolls and books are extant from 1384 except for the period 1492-1602, which is represented by a single roll for 1577. (fn. 19) Some of the rolls may have been lost during the stewardship of Hugh Stewdley in the mid 16th century. (fn. 20)
For Bibbesworth manor, whose tenants were subject to the Finchley leet, a single court roll, listing tenants and their rents and services, survives for 1364-5. There is also a record of a court held in 1597 which was concerned with breaking hedges and cutting wood. (fn. 21) Court books exist for the years 1716 to 1830 and 1847 to 1936 and mostly record encroachments and admissions. (fn. 22) Courts baron were held usually once a year but often less frequently, with occasional special courts, at the Queen's Head in Church End and in 1869 at the Railway tavern.
Parish government to 1837.
The parish emerged early as the unit of government. The churchwardens already had charge of property on behalf of the parish in 1488 (fn. 23) and the clerk, mentioned in 1379 as the rector's clerk, was in 1536 associated with the rector in the administration of money. (fn. 24) The church house was said in 1547 to have been built by the parishioners and to be used for their common assembly 'for matters of the king as for the church and parish'. (fn. 25) By 1561 the church and clerk's houses had become part of the charity estates, which in turn were closely associated with the parish government and officers. (fn. 26) The parish may have been divided about that time into two wards, called Finchley and Whetstone in 1577, East and North later. (fn. 27)
Overseers, mentioned in 1586, assisted the churchwardens in dealing with the poor by 1614 and four surveyors of the highways existed by 1659. (fn. 28) Parishioners, acting in concert, appointed two of their own number as attorneys in a dispute over the quartering of Parliamentary troops in 1644. (fn. 29) A general vestry mentioned in 1648 apparently consisted only of the charity estates' feoffees, headed by Sir Thomas Allen. The parishioners gained more financial powers during the Interregnum: in 1656 they were invited to see the charity accounts and in 1659 they were supposed to inspect the surveyors' accounts at the church house. (fn. 30)
The first extant vestry minute book begins in 1768 and is marked 'no. 6', (fn. 31) earlier records probably having been lost in a fire of 1836 which destroyed the Queen's Head. (fn. 32) Meetings in theory were held once a month, from 1796 on the last Wednesday in the morning and from 1798 on the last Sunday after evening service, but were usually more frequent, varying from 8 a year in 1838 to 63 in 1835. They took place in the vestry room at the church, at the church house, which from 1718 was the Queen's Head, or, if business concerned East End, at the Five Bells. A new room was built at the church in 1841 but could not accommodate the large meetings of the 1850s, which often adjourned to the National school.
In addition to nominating and supervising the parish officers, and dealing with church-, highway-, and poor-rates, repairs to the church, drainage, and policing, the vestry was also concerned with the common and grants of waste. In 1803 it provided eight militia men. In 1818 it set up a savings bank and in 1819 it began to enforce temperance, ensuring that public houses did not open during Sunday services. During the 18th century the vestry was dominated by the lessee farmers but by c. 1819 the rector usually took the chair. In 1832 a committee of fifteen was set up to make by-laws, although the rector denied that the parish had a select vestry. (fn. 33)
The vestry usually chose the churchwardens and overseers in March or April and the surveyors of the highways in September. From 1794 the rector appointed one of the churchwardens. From 1804 anyone refusing to serve in those offices had to pay £10 to the parish. Although constables and headboroughs continued to be elected at the manor court until 1840, control gradually passed to the vestry, which paid them. When there was a dispute or an unsuitable appointment, the vestry had to settle it or make a new appointment, as it did in 1773, 1774, 1794, and 1818. In 1811 a constable refused to serve and was prosecuted by the vestry. There was one constable for each of the two wards, and a special constable was named in 1803 in anticipation of a French invasion. Other officers appointed by the vestry included a common driver, (fn. 34) vestry clerk, beadle, sexton, parish doctor (1782), organist (1801), apothecary (1804), church clerk (1812), and collector of the poor-rates (1813), who were all salaried, and a pew opener, who in 1796 was to wear a greatcoat and hat.
The issues of property left to the parish in the 15th and 16th centuries were administered by the churchwardens before they became vested in the feoffees of the charity estates. (fn. 35) Another source of income was the rent roll, half the rent from grants of waste from 1588, (fn. 36) which by 1776 brought in £16 17s. a year. (fn. 37) Quarterly contributions for the poor were levied in 1614 (fn. 38) and 67 people were indicated for not fulfilling their statutory obligations to mend the highways in 1616. (fn. 39) In 1690 justices returning from meetings of the charity feoffees became stuck in the mud, (fn. 40) and in 1694 the surveyors petitioned for an assessment to be made because statute labour was insufficient to keep the main road in repair. (fn. 41) A highway-rate was levied by 1703 (fn. 42) and a composition in lieu of statute labour was levied in the late 18th century, with an occasional highway-rate, usually of 4d. or 6d. in the £. (fn. 43) Poor-rates were levied between one and three times a year, varying between 6d. and 5s. for the period 1768 to 1836 (fn. 44) and raising usually under £500 a year before the 1790s, between £1,000 and £2,000 from 1800 to 1830, and over £2,000 by 1836. (fn. 45) In 1684 the overseers applied to the justices for an inquiry, alleging that a considerable sum assessed for poor-relief had been mis-spent by a previous overseer, (fn. 46) and in 1705 another overseer took the money for his own use. (fn. 47) Seven leading farmers appealed against the poor-rates in 1753, (fn. 48) and in 1831 the assessment was reduced because of the great depreciation of property. By that date many officers had business interests in London and in 1832 a salaried assistant overseer, John Tattam, was appointed. The parish was c. £600 in debt in 1833 and solvent by 1838 but again in trouble in 1840, when Tattam was dismissed for misapplying funds.
In 1614 £31 18s. 6d. was spent on monthly contributions to sixteen poor people and quarterly contributions to another four. (fn. 49) Pensions continued to be paid to paupers: 14 in 1768, 27 in 1785, 36 in 1796, and 28 in 1819. By 1834 the parish supported 15 bastards and relieved 36 labourers. (fn. 50) The vestry also made ad hoc payments, for clothing girls in service in 1768, to send a man to the East Indies in 1820, and for clothes, medical expenses, food, or fuel. In 1796 recipients of parish relief were to be badged. Pauper children were apprenticed, in 1793 in London, in 1796 to cotton-and calico-printing factories in Lancashire, and in 1804 in Derbyshire. In the 16th century many paupers who had used the Great North Road were buried in Finchley and in the early 17th century strangers often had to be removed. (fn. 51) In 1656 the headborough complained that he had spent 50s. in conveying vagrants and cripples along the road from London to the north of England (fn. 52) and in 1681 the magistrates answered a complaint from Finchley by ordering the Highgate constable to pass his vagrants northward directly to Whetstone and not through Finchley town. (fn. 53) There were similar disputes with Friern Barnet at the end of the 17th century, (fn. 54) when the Finchley constables were paying between £8 and £14 a year in conveying vagrants through the parish. (fn. 55) Numbers rose during the Napoleonic wars: in two days in March 1798 134 soldiers' wives and 447 children were relieved and given passes.
In 1614 Finchley paid 30s. a year to keep a man and his wife in Friern Barnet's alms-houses. (fn. 56) From 1684 Finchley's alms-houses accommodated some paupers (fn. 57) and the parish bought or leased poorhouses for others. One such in Blackhorse Lane, Whetstone, was leased by the parish at least from 1773 to 1803. (fn. 58) Another was a wooden cowhouse on the common, which was bought by the vestry in 1797. (fn. 59) There were two parish cottages by 1817, for which rent was charged in 1822.
A workhouse existed in 1768, when four adults and four children occupied a leased building near Fallow Corner. Said in 1777 to accommodate eighteen people, (fn. 60) it was two-storeyed in 1782 and presumably had a garden, since vegetable seeds were bought in 1796. The workhouse held 25 inmates in 1785 and was so full in 1788 that consideration was given to 'putting out' some of them. When the lease expired the vestry took a 21 years' lease of the Five Bells in East End Road from the feoffees of the charity estates. Two rooms for the sick were added in 1805 but in 1808 the vestry, which had suggested that the inmates could receive weekly out-relief or be moved into the small poorhouse purchased in 1797, leased a house in Green Lane as a new workhouse. In 1813 regulations forbade 'spiritous liquor', except for medicinal purposes, and substituted coffee for beer. Further regulations in 1825 enjoined sobriety and attendance at Sunday service and required that inmates be in the house by 7.0 in winter and 8.0 in summer. The workhouse usually held between 10 and 12. (fn. 61) Despite proposals to build a larger one in 1833, it remained until it was superseded by the Barnet union workhouse.
The poor were farmed from 1768 to 1816. Initially £160 a year, the cost rose to £280 a year in 1788, 3s. 9d. (a week) a head in 1798, and 5s. a head in 1806. In 1774 the farmer was to live in the workhouse and keep the poor employed. Care was transferred from the farmer to the overseers in 1816 and salaried managers or matrons attended the workhouse from 1822.
The two decades following the Napoleonic wars saw a rising number of unemployed and a tightening of regulations on poor-relief in an attempt to control expenditure. In 1818 the able-bodied poor were set to work by the overseers on the 17 a. allotted to the parish at inclosure. (fn. 62) During 1831 27 a. were leased out as allotments and the large number of unemployed were paid a daily wage to cultivate them, the crops being sold. In 1832 Finchley set up a rudimentary employment exchange, urging parishioners to employ the poor of their own parish. The vestry, led by John Verrall, tried to curb drunkenness. In 1819 a list of those receiving out-relief was sent to all the public houses with instructions to refuse to serve them, in 1820 a pauper was committed to the cage for applying for relief while drunk and 'grossly insulting' the vestry, and in 1826 a drunkard was ejected from the vestry. Relief was refused to anyone who kept a dog in 1825.
Local government after 1837.
Under the Poor Law Amendment Act of 1834 Finchley became part of Barnet union. A meeting of the ratepayers in 1836 condemned the Act as 'an atrocious Whig measure' (fn. 63) and the parish, considering its representation inadequate, refused until 1837 to nominate its guardian of the poor, to the astonishment of the Poor Law Commissioners. A second guardian was appointed in 1839 and a third in 1855. The parish continued to resist the union, refusing proposals to sell the two cottages leased to paupers in 1827 and to set up a fund to aid emigration in 1849.
The parish and vestry clerks and the sexton received their salaries from the churchwardens until 1857, and a parish constable was still being elected in 1863. (fn. 64) A salaried collector of the highway-rate was appointed in 1840 and a salaried surveyor in 1856. Elected surveyors were increased from two to four in 1865 and six in 1870, reflecting the importance of highways in the work of the vestry. Churchrates were abolished in 1863. (fn. 65)
As general meetings became larger during the 1850s, the vestry began to appoint committees: on roads, charities and bequests, nuisances, closing the churchyard, assessment for rates, and audit. A committee was appointed in 1866 to undertake the duties of the Sewage and Sanitary Acts of 1865 and 1866 but it was dissolved in the same year, as the vestry waited to see what neighbouring parishes were doing, and again formed in 1868. The six surveyors of the highway were described as a highway board in 1871, although a regular highway board was not appointed until 1874. In 1872, fearful that it would completely lose control of its affairs to Barnet, the vestry decided to adopt the Local Government Act of 1858 which it had hitherto opposed on the grounds of expense. From 1873 until under the Act a local board of health was formed in 1878, Barnet rural sanitary authority exercised powers in Finchley.
Finchley local board (fn. 66) consisted of twelve members and first met in 1878, when it elected Edward Sayer (d. 1897), a local landowner, as chairman and appointed a salaried clerk. (fn. 67) The board set up highways, sanitary, and finance and general purposes committees and appointed a medical officer of health. A works committee had been added by 1881 and legal and fire committees by 1890. Other salaried officers by 1884 included a surveyor and an inspector. Sewerage proved controversial and featured in a conflict between Fredrick Goodyear of North Finchley and H. C. Stephens of Church End. Stephens, described by Goodyear as 'the uncrowned king of Finchley', was never chairman of the board but enjoyed considerable influence. He was elected Conservative M.P. for Hornsey in 1887 and advocated ratepayers' control, seeking in 1893 to introduce a Bill to restore 18th-century parish government and citing Finchley vestry minutes as evidence. (fn. 68) Stephens was probably behind the resistance to union with Friern Barnet in 1881. (fn. 69) His opponents objected that government was in the hands of the ratepayers of Church End, who could command more property and voting power than those in northern and eastern Finchley.
After the local board became an urban district council in 1895, with Goodyear as chairman, the opposition began to gain strength. (fn. 70) Finchley ratepayers' association, which had been formed in 1882, had pressed unsuccessfully in 1890 and 1894 for a division into wards, in an attempt to break the control of Church End. There were similar applications by five ratepayers' associations in 1896 and by the Whetstone ratepayers and the U.D.C. itself in 1897, when an inquiry led to the division of the district in 1898 into approximately equal East, North, and West wards, each with four councillors. (fn. 71)
The U.D.C. met every third Monday at offices in Bibbesworth House, Church End, (fn. 72) until in 1902 it moved to Finchley Hall, built after 1836 on the site of the church house. (fn. 73) At first the committees of the local board were retained and expenditure was mainly on highways and sanitation. After acquiring responsibilities in other fields, the council and its committees held 206 meetings during 1902. (fn. 74) In 1921 control of finance passed from the clerk to a new department and by the end of the 1920s housing had become the chief expense, followed by electric lighting.
In 1909 the council decided to set up a distress committee for the unemployed and offered work on the sewage farm and private roads. (fn. 75) In 1914, when the road employees were dismissed, there was uproar in the council chamber and the police were called. (fn. 76) Controversy was also caused in 1914 by a townplanning scheme for Finchley and part of Totteridge and by the proposed building of council houses at Woodhouse. Finchley continued to oppose outside bodies, clashing with Finchley Electric Light Co. over cables and with Barnet District Gas & Water Co. over the water-rate in 1901 and with the Post Office over the installation of telephones in 1913. (fn. 77) H. C. Stephens provoked further controversy by his bequest of Avenue House, whose grounds were opened to the public in 1918; no endowment was left for the house itself, (fn. 78) which Church End ratepayers' association resolved to retain in 1923 and which was opened to the public and used for the housing department in 1928. (fn. 79)
Although a charter of incorporation was sought in 1926, when the council feared threats to its identity from Middlesex C.C. and the L.C.C., (fn. 80) it was not until 1933 that Finchley became a municipal borough. (fn. 81) The borough was divided into the three wards of the old U.D., each with six councillors. (fn. 82) By 1951 there were eight wards (Glebe, Manor, Moss Hall, St. Mary's, St. Paul's, the Bishop's, Tudor, and Whetstone), each with three councillors, (fn. 83) who elected eight aldermen and a mayor. Administration was by the departments of the town clerk, treasurer, surveyor, medical officer of health, education officer, housing officer, and librarian. (fn. 84)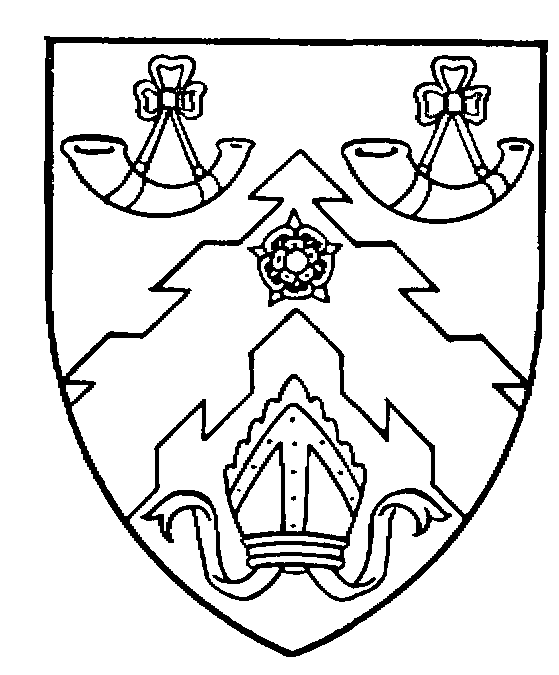 In 1965, under the London Government Act of 1963, Finchley became part of Barnet L.B. Four of Barent's 20 wards (Finchley, East Finchley, St. Paul's, and Woodhouse) lay within the old parish, the eleven departments being housed in the former council offices of the constituent authorities. (fn. 85)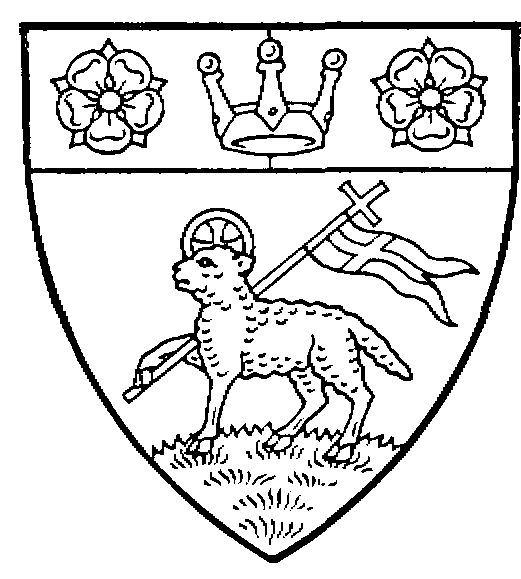 The offices at Finchley Hall were extended in the 1930s. (fn. 86) Avenue House became the chief municipal office after Finchley was bombed in 1940 but by the 1950s there were also departments in Hertford Lodge, next to Avenue House in East End Road, and Regent's Park Road. (fn. 87) New council offices were built at Gateway House in Regent's Park Road in 1974. (fn. 88)
The borough council was predominantly Conservative before the Second World War and again, after a period of control by Independents, from 1949. (fn. 89) Finchley became a separate parliamentary constituency in 1919 and has usually returned Conservative members, (fn. 90) including, since 1959, Mrs. Margaret Thatcher.