Pages 194-200
A History of the County of Middlesex: Volume 8, Islington and Stoke Newington Parishes. Originally published by Victoria County History, London, 1985.
This free content was digitised by double rekeying. All rights reserved.
Local government
Manorial government
In 1294 the dean and chapter of St. Paul's successfully claimed view of frankpledge, the assize of bread and of ale, pillory, tumbril, infangthief, outfangthief, and fugitives' chattels in Stoke Newington. (fn. 38) Separate views and courts were being held at Stoke Newington by 1329, for which there is a single extant court roll. (fn. 39) Felons' goods were taken by the bailiff of the lordship in the 1460s. (fn. 40) When the manor was leased in 1541, the lessee was to occupy the bailiwick and from 1545 leases included perquisites of court and felons' goods. (fn. 41) Court rolls and books survive for 1569-80 and 1675-1938. (fn. 42) In 1649 the lessee was to deliver copies of every court roll to the prebendary, who paid 8d. for the writing of each roll. (fn. 43) The appearance of the extant rolls, however, suggests that the steward who was presented in 1681 for great negligence in keeping the rolls was by no means untypical. (fn. 44)
View of frankpledge was held once a year, in June in 1329, (fn. 45) in November from 1569 to 1578, in January in 1579, (fn. 46) in July in 1679, (fn. 47) in May from 1681, and on Ascension day from the late 18th century. A general court baron followed the view. Special courts, entirely concerned with land transactions and frequent in the 19th century, could be held at any time, although admission fees were twice those at general courts. (fn. 48) The last view was held in 1841 and the last entry in the court books was made in 1938. (fn. 49)
In 1541 the prebendary undertook to pay for court dinners but by 1576 the lessee was paying at least £ 1 a year for them. (fn. 50) Courts were held at the old manor house (fn. 51) and the house, later Manor House school, built on its site. (fn. 52) By the late 18th century courts were being held at the Three Crowns (fn. 53) and from 1833 at the new Manor House tavern. (fn. 54)
There were six headboroughs and two aletasters in 1329 (fn. 55) and a constable in 1377. (fn. 56) By 1569 the officers, a constable, 2 headboroughs, and 2 aleconners, were elected at the view of frankpledge. Two surveyors of the highways were presented in 1576 for performing their office badly and not rendering accounts. (fn. 57) During the 18th and early 19th centuries the aleconners also acted as common drivers (fn. 58) but by the 1820s a separate driver was appointed. (fn. 59) In 1841 the aleconners' duties extended to examining the scales of grocers and cheesemongers. (fn. 60) The manorial pound, mentioned in 1571, adjoined demesne land and was on the north side of Church Street. In 1848 it was behind the Red Lion. (fn. 61)
Parish government
There was a parish clerk in 1365-6 (fn. 62) and 1580. (fn. 63) The parish clerks, all of whose names are known from the early 17th century, were chosen by the rector. (fn. 64) In 1826 the vestry granted the parish clerk a gratuity to teach children psalmody. (fn. 65) There was a tendency for the office of vestry clerk, who was chosen at the Easter vestry, to become hereditary, the Yardley family holding it from c. 1817 to c. 1860. (fn. 66) Vestry minutes were presumably kept by the vestry clerk, who c. 1700 was barely literate. (fn. 67)
Two churchwardens held land for the parish in 1571. (fn. 68) In 1681 the parishioners successfully asserted against the rector, their ancient right to choose both wardens at the Easter vestry. (fn. 69) By the late 18th century wardens were elected according to the seniority of inhabitants, serving in successive years as under and upper warden. In 1784 the election as upper warden of a Jew, Solomon de Medina, who had already served as lower warden, was successfully opposed by a minority of the parishioners and by the commissary, who refused to administer the oath on the Old Testament. (fn. 70) There was probably a precedent for a Jewish churchwarden, Isaac Alvarez, in 1743. (fn. 71) A dissenter who was elected in 1792 nominated a deputy. (fn. 72)
Two overseers of the poor, first mentioned in 1577, (fn. 73) were elected at the Easter vestry (fn. 74) until 1811, when magistrates chose from a list submitted by the vestry. (fn. 75) They were said to be substantial householders in 1781 (fn. 76) and usually a 'mercantile man and a tradesman' in 1834. (fn. 77) Two surveyors of the highways, in 1576 accountable to the manor court, (fn. 78) were by 1681 elected at the Christmas vestry. (fn. 79) By 1784 the vestry presented in September a list from which the magistrates chose surveyors (fn. 80) and by 1820 there was only one surveyor. (fn. 81) Elections at the Easter vestry also included those of the auditors of accounts, a small committee of four or six, which in 1701 included the rector 'for church affairs only'. (fn. 82)
All officers were chosen from the most important inhabitants. Sometimes one person combined two offices: a joint churchwarden and overseer was elected in 1687. (fn. 83) Many prominent residents, having business interests in London, paid a fine to be excused office. Among them were Sir John Hartopp in 1682, John Upton in 1684, Thomas Gunston in 1695, Daniel Defoe in 1721, and Jonathan Eade in 1786. (fn. 84) In 1743 the vestry, noting the reluctance to serve, insisted that those elected must serve or pay the fine, (fn. 85) which by 1786 was £20. (fn. 86)
Most other officers were salaried. A sexton, mentioned in 1701, (fn. 87) was appointed at the Easter vestry and in 1729 one was granted a salary because of his long service. (fn. 88) In 1800 and 1811 the sexton was a woman (fn. 89) and by 1819 the post was evidently regarded as a charity since the oldest of four candidates, all women, was chosen. (fn. 90) In 1835 there was a male sexton, (fn. 91) a member of the Foster family which continued to hold the office until 1901. (fn. 92) The expense from vagrants and disorderly people led to the appointment of a salaried and uniformed beadle in 1726. (fn. 93) For a few years after 1773 the beadle was a perpetual headborough. (fn. 94) Payment was made to an apothecary for the poor in 1727 and to a parish midwife in 1734, (fn. 95) and in 1824 the vestry decided to appoint a salaried surgeon and apothecary. (fn. 96) An organist was appointed for the new organ in 1807 (fn. 97) but in 1824 a vestry committee was to ascertain his 'deficiency of performance' and he was instructed to take lessons. (fn. 98) As parish business increased, there was a sidesman to assist the churchwardens from 1772, (fn. 99) a deputy beadle fom 1810, (fn. 1) a salaried assistant overseer from 1822, (fn. 2) and a collector of the church and highway rates from 1825. (fn. 3)
The vestry existed by 1617 (fn. 4) although extant minutes date only from 1681, with a gap for 1744-83. (fn. 5) In 1681 earlier vestry books were in the hands of a churchwarden who had been appointed by the rector and ejected by the vestry. (fn. 6) There are surveyors' accounts for 1823-48 and rate books for 1822-35, (fn. 7) poor rate books for 1838-40, (fn. 8) and churchwardens' accounts for 1840-1 (fn. 9) and 1856-1910, (fn. 10) but other records, which in 1825 included accounts of the churchwardens, overseers, and surveyors, and poor and church rate books, have all been lost. (fn. 11)
Vestry meetings, in the vestry house in the late 17th century, (fn. 12) the church in 1700, (fn. 13) and the vestry room in the 19th century, (fn. 14) varied from 2-4 a year in the 1680s to 8 in 1731, 21 in 1784, 10 in 1800, and 9 in 1820. The average attendance remained remarkably constant: 13 in 1681, 11 in 1784, 12 in 1800, and 15 in 1820. (fn. 15) Very large attendances included more than 50 in 1808 and 126 in 1820, to nominate recipients for charity. (fn. 16) Meetings were usually chaired by the rector or one of the parish officers. Ad hoc committees were frequently used: they investigated such matters as the question of a workhouse in 1733, (fn. 17) turnpike roads in 1788, (fn. 18) and other roads in 1825, (fn. 19) the charity school in 1789, (fn. 20) the state of the church in 1790, (fn. 21) and the Palatine estate in 1809. (fn. 22) Sometimes committees assisted the parish officers, as in 1702 and 1820 when the overseers needed help in scrutinizing the distribution of parish relief. (fn. 23) Nevertheless the vestry declared in 1834 that all matters were managed in open vestry and not by boards and committees. (fn. 24)
Parish government was financed by rates, rent from parish property and church pews, burial fees, and such special subscriptions as a collection for refugees in 1699 (fn. 25) or for defence in case of invasion in 1798. (fn. 26) Large expenses like repairs or extensions to the church were met by borrowing, as in 1716 when the parish field was mortgaged, 1806, and 1828. (fn. 27) All expenses were entered on the churchwardens' accounts and a single rate was levied until 1713, when separate poor and church rates were levied, each at 6d. in the £. (fn. 28) Church rates, 12d. in 1728 (fn. 29) and 4d. in 1731 and 1784, (fn. 30) were usually 6d. (fn. 31) and levied once a year. Poor rates, ranging from 8d. in 1731 to 2s. 6d. in 1820, were often twice yearly. (fn. 32) In 1784 rates were fixed according to rack rents and were not to be increased for those who improved the houses in which they lived. (fn. 33) In 1823 rates on houses let at £6-20 a year were assessed on owners rather than occupiers. (fn. 34) The poor rate raised nearly £10 in 1620, £296 in 1776, (fn. 35) £1,365 in 1803, £1,401 in 1831 and £2,278 in 1835. (fn. 36) A highway rate was levied by 1698 (fn. 37) and surveyors' accounts were presented for audit with those of the churchwardens by 1798. (fn. 38a) The highway rate, usually 6d., raised £173 12s. 6d. in 1781-2 and c. £230 in 1820. (fn. 39a)
Poor relief to individuals was mostly in weekly payments to widows and orphans. (fn. 40a) In February 1784 the weather was unusually severe and collections raised £120 for coal, bread, and large joints of beef to poor families. (fn. 41a) There were proposals in 1795 to raise subscriptions to buy coal in bulk in summer to distribute at a cheap rate in winter. (fn. 42a) In that year there were 29 claimants for relief and it was said that many were granted settlement because they had been servants in the parish. (fn. 43a) About 300 people were given relief weekly or occasionally during 1834; a third were women over 50, many formerly servants, and 130 were children. (fn. 44a)
In 1734 the vestry converted a leased house in Church Street into a workhouse. Casual poor were to be accommodated in the garrets and a widow's monthly payments were reduced because she refused to move there. (fn. 45a) In 1739 a man from Waltham Holy Cross (Essex) agreed to provide food and lodging for some of the aged and infirm poor of Stoke Newington. (fn. 46a) The poor were farmed for £100 a year from 1744 probably until 1773, when William Collier contracted to provide them with food, clothing, lodging, and medicine for 6d. a head a day. In 1777 there were said to be 20 paupers in the house, presumably the workhouse, another 3 probably in the parish houses at the east end of Church Street, where in 1779 4 widows were housed rent-free, and 23 outpensioners. (fn. 47a) After Collier's death in 1791 the poor were farmed to Messrs. Overton and Son of Mile End at 3s. 9d. a week each for three months. Overton had charge of the poor in 1800 and 19 paupers were still farmed out in Mile End at 6s. each a week in 1820. In addition the parish paid pensions of 2-10s. a week to 6 paupers in the parish houses and 60 out-pensioners. (fn. 48a) The workhouse, said to house ten in 1795, (fn. 49a) was evidently abandoned by 1819 when the vestry considered buying a workhouse. In 1820 a house was bought in Church Street, (fn. 50a) which after 1825 housed the invalid asylum for women. (fn. 51a) There was no workhouse in 1834, when 20 paupers were farmed at 4s. 6d.-5s. a week, a system said to have been successfully followed for many years. The parish then also supported three paupers at the county lunatic asylum and four children at Sewardstone (Essex) silk mill. (fn. 52a) In 1826 the surveyors and overseers were to find work for the able-bodied (fn. 53a) but by 1834 c. 15 able-bodied poor were receiving regular relief, often on the instructions of magistrates after the overseers had refused payment. (fn. 54a)
In the 1830s the poor occupied a very small part of the vestry minutes. Among other subjects the vestry had long been concerned with the church, charities, policing, the charity school, and apprenticing, including apprenticing girls to carpenters in 1735. (fn. 55a) It regulated fees for christenings and burials in 1681 and 1696, when it charged double for strangers, and in 1702 was in conflict with the rector over several issues, including burial fees and letting pews to strangers. (fn. 56a) It regulated fees for pews, of which it made a survey in 1792. (fn. 57a) The vestry also disputed with turnpike trustees and trustees of watching and lighting. It administered parish property, the four houses left by Stock's charity and the parish field. (fn. 58a)
Local government after 1836
In 1836, under the Poor Law Amendment Act of 1834, Stoke Newington was united with Hackney in Hackney poor law union. Stoke Newington had still not elected its five members of the board of guardians in 1837 (fn. 59a) and there was some resentment in 1840 that payments to the union had been increased although the number of poor in the parish had diminished. (fn. 60a) In 1844 the parish paid £1,300 for the poor (fn. 61a) and in the 1850s it sent people to Australia. (fn. 62a) Both Stoke Newington and Hackney maintained their own settled poor but costs of maintaining the union workhouse opened at Homerton in 1845 and the 'non settled or irremovable poor' were met from a common fund to which parochial contributions were fixed by the Poor Law Board. In 1857 Stoke Newington's contribution had been fixed at a tenth, based on the number of poor chargeable to the parish, which had 48 inmates in the workhouse in 1855. (fn. 63a) By 1861 its contribution was still a tenth although it had only 28 indoor and 48 outdoor poor compared with Hackney's 559 and 1,401. Stoke Newington resented the recent change according to rateable value contributions, and felt that the settlement clerk at Homerton was remote. (fn. 64a) Hackney union, to which the detached portions of Hornsey parish were added in 1900, remained the poor law authority until it was superseded by the L.C.C. in 1929. (fn. 65a) Stoke Newington continued discontented, claiming in 1922 that 'it would be cheaper to send our paupers to the Hotel Cecil than to subscribe to Hackney union'. (fn. 66a)
Until 1855 the open vestry, which met in the vestry room, dealt as before with business other than the poor. Attendances varied widely, fluctuating in 1840 between 9 and 68. (fn. 67a) A great deal of time was occupied in controversy between the rector and High Church party on the one hand and the Low Church party and dissenters on the other: Quakers and other dissenters refused to pay church rates in 1838 and there were further clashes on the subject, in 1840, 1842 and 1853. (fn. 68a) Salaries, the church fabric, the fire engine, charities, the Palatine estate, and the destruction of hedgehogs all figured in the churchwardens' accounts in 1840. (fn. 69a)
The problem of drainage and sewerage was made urgent by the spread of building. In 1840 a committee recommended building leases on the Palatine estate with provision for sewers to be of a standard 'as if the parish were within the jurisdiction of the Building Act'. (fn. 70a) The vestry in 1843 set up a committee to deal with the watercourse next to Queen Elizabeth's Walk (fn. 71a) and in 1852 requested the Metropolitan Commission of Sewers, constituted in 1848, (fn. 72a) to deal with Hackney brook. (fn. 73a) In 1855 the Metropolis Local Management Act replaced the commission with the Metropolitan Board of Works and the parish vestries with new vestries and district boards. Stoke Newington became part of Hackney district, which sent one member to the M.B.W.
Stoke Newington parish formed one of the eight wards of Hackney district and was represented by six (twelve from 1892) of its vestrymen. Members of the new select vestry had to be resident householders rated at more than £40 a year. (fn. 74a) Stoke Newington's ratepayers welcomed the transfer to metropolitan government of sanitary problems but deplored the introduction of a select vestry and the loss of control over rates. (fn. 75a) In an attempt to involve those who were disqualified from membership under the 1855 Act, the vestry decided in 1857 that meetings should be open to all parishioners, although they presumably no longer had any say in decisions. The select vestry of 18 elected members, later increased by stages to 60, together with the incumbent and churchwardens, in theory had all the powers of the old vestry except those transferred to Hackney board of works. (fn. 76a) The vestry still elected parish officers but in 1856 it decided to discontinue the church rate, 'that fruitful source of controversy'. (fn. 77a) There were still disagreements over ritualism and the right of the rector to the chair. (fn. 78a) Since the board dealt with drainage and sewerage, water supply, roads, refuse disposal, lighting, building regulations, and health, there was little left for the vestry to do except make recommendations to their representatives on the board. (fn. 79a)
The property qualification ensured that vestrymen were almost exclusively drawn from the wealthy and professional classes, mostly living in the northern part of the parish. The 24 members in 1880 came from Lordship Road and Park, Albion Road, Clissold Road, Church Row, and Paradise Row and included Joseph Beck of the Quaker family, Edward Paget Nunn the builder, John Runtz (d. 1891), and his son John Johnson Runtz, a City insurance broker. (fn. 80a) The ratepayers' association, which existed by 1884, was the main group behind the selection of vestrymen and representatives on Hackney board of works and the board of guardians. (fn. 81a) A committee of the association met once a month by 1891 and the policies of the association, which described itself as non-political, were mainly concerned with limiting expenditure and promoting the separation of Stoke Newington from Hackney. (fn. 82a)
By the 1860s most vestry meetings were held in the parish schoolroom or the Manor rooms. (fn. 83a) In 1874 no. 46 (in 1880 no. 126) Church Street was leased for vestry offices and as a meeting place (fn. 84a) but by 1889 the premises were no longer large enough and the assembly rooms in Defoe Road were hired for meetings on the third Friday in each month. (fn. 85a) In 1891 the parish was divided into wards: Lordship and Church wards, each with 15 vestrymen, Manor ward with 12, and Clissold and Palatine wards, with 9 each. (fn. 86a)
Stoke Newington never accepted the union with Hackney and attempted in 1864, 1887, and 1890 to regain its independence. (fn. 87a) It also opposed the increased centralization which it feared from the London Government Act of 1888, which replaced the M.B.W. by the L.C.C., although the L.C.C. was directly elected on the basis of parlimentary divisions. (fn. 88a) Attendance of Stoke Newington's representatives at the district board's meetings during 1891-3 was consistently worse than that of Hackney's representatives. (fn. 89a)
By mutual consent Stoke Newington and Hackney separated under the Metropolis Management (Plumstead and Hackney) Act, 1893, (fn. 90a) which transferred the powers of the district board to the constituent parish vestries in 1894. (fn. 91a) The Local Government Act of 1894 abolished the property qualification for vestrymen and the ex-officio chairmanship of the incumbent. Although the latter had long been in dispute, the first elected chairman was the rector.There continued to be 60 vestrymen, elected by the five wards (fn. 92a) and meeting monthly in the assembly rooms. (fn. 93a) The vestry retained the clerk, George Webb, who served as clerk of vestry and M.B. from 1862 to 1913, (fn. 94a) and assistant clerk, and appointed a surveyor and chief sanitary inspector, two assistant sanitary inspectors, and a medical officer of health. It took over the whole of no. 126 Church Street, set up standing committees for general purposes and finance, and employed contractors for refuse disposal, sewerage, and drainage work. (fn. 95a) It assumed responsibility for burials which had been exercised by a burial board since 1862. (fn. 96a)
In 1900, under the London Government Act of 1899, (fn. 97a) the old parish was united with South Hornsey in Stoke Newington M.B. There were 6 wards: South Hornsey with 9 councillors, Church and Lordship with 6 each, and Clissold, Manor, and Palatine with 3 each. (fn. 98a) In 1953 the borough was divided into 10 wards with 3 councillors each: Brownswood, Church, Clissold, Defoe, Lordship, Manor, Milton, Palatine, Wilberforce, and Woodberry. (fn. 99a) The council met once a month. (fn. 1a)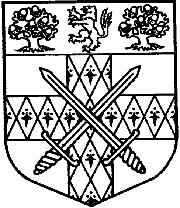 Until the Second World War Stoke Newington described itself as one of the very few metropolitan boroughs to conduct local government on nonparty lines. (fn. 2a) The ratepayers' association, which had lapsed, possibly after the widening of the franchise in 1894, was revived in 1900 (fn. 3a) and most councillors were its candidates and unopposed; they were described, if at all, as independent, although there were several municipal reformers in the years 1909-11. (fn. 4a) Most had served on the old vestry, with professional or business interests in Stoke Newington or the City, and many were Conservative. John Johnson Runtz (d. 1922), the first mayor in 1900, was knighted in 1903, and had been an active Conservative since 1868. (fn. 5a) Other Conservatives included William Eve (d. 1916), a surveyor in the City who had been a vestryman since 1871 and was mayor in 1901 (fn. 6a) and Herbert Ormond (d. 1934), mayor 1913-19 and 1929-34, head of a drapery firm in High Street, who lived in Lordship Road, and was knighted in 1920. (fn. 7a) In 1922 the ratepayers' candidates included three manufacturers, three accountants, a barrister, a solicitor, a medical practitioner, a surveyor, an insurance manager, and an auctioneer. (fn. 8a) George Alcock, a warehouseman and former railwayman, who had been a vestryman and continued as a councillor, was a rare example of a 'working man' in local politics in the first decade of the 20th century. Although Alcock respected the local tradition of eschewing party labels, three candidates in 1900 stood as Progressives. (fn. 9a) In 1918 Ormond caused bitter dissension by standing as an Independent parliamentary candidate and was accused of violating Stoke Newington's tradition that the council was not a political body. (fn. 10a) Politics was said to have been forced upon the council in 1919 when the Socialist-Labour party 'invaded' the council chamber and 'pushed out men who had been there for years'. (fn. 11a) In 1922 Labour, whose candidates included 3 carpenters, 2 bricklayers, a trades union organizer, a warehouseman, a plumber, and several industrial workers, mostly from the south part of the borough, contested 29 of the 30 seats (fn. 12a) but lost heavily. (fn. 13a) The first Labour councillor was elected in 1926 (fn. 14a) and by 1937 Labour had captured 13 of the 30 seats, the rest being taken by the United Ratepayers party. The Conservatives had contested, unsuccessfully, six seats. (fn. 15a) In 1945 all 30 councillors were Labour and, except from 1949 to 1953, and 1968 to 1971 when the Conservatives dominated, Labour has remained in control of the borough until 1965 and of Hackney L.B. which succeeded it. (fn. 16a) Women, who could serve on the old vestry, were excluded from the B.C. until 1917 when Miss Carrie Maud Eve, William's daughter, was co-opted. (fn. 17a) She was a candidate for the ratepayers in 1922, when four women stood for Labour, (fn. 18a) and in 1924 became mayor. (fn. 19a) The percentage of the electorate voting averaged 47 per cent before 1914, 36 per cent 1918-39, and only 33 per cent after 1945. (fn. 20a)
The borough in 1900 had two departments, that of the town clerk with 3 clerks, and the sanitary department employing a medical officer of health, a borough engineer, 2 sanitary inspectors, 3 clerks, and 3 rate collectors, all housed in the two-storeyed, square, Italianate council offices built by South Hornsey district council in Milton Road in 1881; a new wing was added in 1915. (fn. 21a) By 1919 the sanitary department had been divided into a surveyor's department, consisting of the surveyor and 2 assistants, and a public health department, consisting of the medical officer of health, 3 sanitary inspectors, and a clerk. There was also an electricity department with an electrical engineer and 3 assistants at the electricity station in Edward's Lane. (fn. 22a) An assistant town clerk was appointed in 1923. (fn. 23a) In 1924 no. 46 Milton Road was adapted for a finance department but in 1925 the council was censured for not having a chief financial officer. (fn. 24a) There were 43 officials in 1930: 9 in the town clerk's department, 17 in the treasurer's, 9 in the surveyor's, and 8 in the medical officer of health's. (fn. 25a) The M.B.'s standing committees had increased to 8 by 1930 (fn. 26a) and 12 by 1937, when a new town hall, designed by J. Reginald Truelove and including an assembly hall, was opened on the site of Church Row (nos. 166-80 Church Street). (fn. 27a)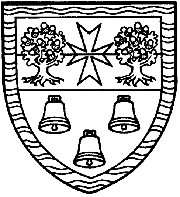 A survey of overcrowding was carried out in 1935 and a housing department was set up in 1948. (fn. 28a) The council formed a direct labour force in 1941 to build shelters and undertake repairs, and by 1949 it numbered 130 and was used to build council estates. (fn. 29a) A closed shop for all council employees was instituted in 1946, (fn. 30a) and by 1961 the council was indicated for wasting time and money with its direct labour force. (fn. 31a)
In 1965, under the London Government Act, 1963, Stoke Newington was combined with Hackney and Shoreditch M.B.s in Hackney L.B., within which it formed four wards, Brownswood, New River, Defoe, and Clissold. Defoe was divided in 1978 into North and South Defoe. Stoke Newington town hall housed the directorate of finance. (fn. 32a)
Stoke Newington formed part of North Hackney parliamentary and L.C.C. constituency until 1918 when it became a separate constituency. (fn. 33a) Municipal reformers represented it on the L.C.C. from 1919 to 1937 (fn. 34a) and the Conservative Sir George Jones was the M.P. from 1918 to 1945, except from 1923 to 1924, when there was a Liberal. (fn. 35a) In 1946 two Islington wards were combined with Stoke Newington constituency and from 1948 the borough was combined with Hackney North. (fn. 36a) Labour has provided L.C.C. representatives since 1937 (fn. 37a) and the M.P. since 1945. David Weitzman was M.P. 1945-79. (fn. 38b)