Pages 76-82
A History of the County of Middlesex: Volume 8, Islington and Stoke Newington Parishes. Originally published by Victoria County History, London, 1985.
This free content was digitised by double rekeying. All rights reserved.
Local government
Manorial government
In 1294 the dean and chapter of St. Paul's claimed view of frankpledge, the assize of bread and of ale, infangthief, outfangthief, goods of felons, waifs, strays, tumbril, pillory, and gallows in their manor of Islington. The bishop of London claimed similar rights for Stepney, (fn. 46) which in 1349 included Barnsbury and Canonbury: 5s. was paid to him as the common fine from Islington, and 4s. from the Islington tenants of St. John of Jerusalem. (fn. 47) In 1510 the aletaster for Islington made presentments at the Stepney view and headboroughs for Barnsbury and Canonbury paid the fine and presented ditches in disrepair. (fn. 48) Islington had at least two constables in 1494. (fn. 49)
The prebendal manor held a court leet annually on Ascension day in 1649, at which the tenants of Canonbury owed service. (fn. 50) Rolls for view of frankpledge and court baron survive for 1654 to 1709; a keeper for the common pound was chosen in 1667, and ditches and infractions of the assize of bread were presented. (fn. 51) Courts at the Half Moon in 1823 were probably courts baron only. (fn. 52)
Court leet rolls for Newington Barrow survive for 1491 to 1519. Headboroughs were elected for Tollington and Stroud, Islington, and Newington Barrow, and a taster was chosen for the whole manor. Six women were among those presented for breaking the assize; others acted as collectors of rents for the manor. Damage to roads and houses was also presented. (fn. 53) The profits of the view of frankpledge and court leet were leased out by the Crown in 1563 and 1572. (fn. 54) In 1598 the leet was held at the George. (fn. 55) Rolls for the view and court baron exist for 1612 to 1622, but record only court baron business from 1618. Presentments concerned bridges, ditches, streams, and encroachments on the waste. In 1615 the stocks had decayed and the bailiff was to take timber to repair them. (fn. 56) In 1823 only the court baron was held, at the Blue Coat Boy, City Road. (fn. 57) In 1831 the steward of the manor was asked by the vestry to move the pound from High Street, because of the cholera scare. (fn. 58)
Court books for the manor of St. John of Jerusalem survive from 1776 to 1805, when a view of frankpledge was still held, and a constable and two headboroughs were elected for the liberty of St. Mary's, Islington. Several publicans and shopkeepers, at Battle Bridge and in Pentonville, were presented for giving light weight. (fn. 59) The courts leet and baron met annually on Holy Thursday in 1823, having recently moved to the White Conduit House from the Angel, (fn. 60) but no court leet was held for an Islington manor by 1857. (fn. 61)
Parish government to 1856
The bishop complained to the vicar and churchwardens in 1662 that vestries were attended by people of 'adverse dispositions', who were to be replaced with 24 parishioners of good standing who conformed to the ecclesiastical laws. (fn. 62) Vestry minutes survive from 1663, (fn. 63) meetings then being held every two weeks but becoming more erratic until in 1666 affairs were in such disorder that a practice of meeting on the first Thursday of each month was revived. (fn. 64) The vestry was open in 1708, (fn. 65) and at least 13 parishioners were needed to make rates, according to the custom of the parish as stated in 1802. (fn. 66) Under a succession of Local Acts, however, most business, especially financial, passed to commissioners or trustees chosen from among the wealthiest parishioners: for lighting and watching in 1772, for a workhouse and poor relief in 1777, and for repair of roads and footpaths in 1795, together with an Act of 1751 for rebuilding the parish church, under which repairs were managed. The trustees appointed under the Act of 1772 were the vicar, churchwardens, and 61 parishioners with property valued at £20 a year, or £500 in personal estate. When the number fell below 40, nine or more trustees could elect new members, and they also fixed the rate. (fn. 67) An amending Act of 1806 allowed nine or more trustees to extend lighting and watching, levy additional rates for that purpose, and arrange for cleansing the streets. The trustees could also appoint officials. (fn. 68)
By the 1820s, a time of local controversy, John Nelson pointed out the dangers of a selfperpetuating 'junto', which contradicted the spirit of an open vestry. (fn. 69) The decision to seek the 1772 Act had been repealed by a meeting of male and female householders, and the Act had been obtained by a private group with the advice of the vestry. (fn. 70) Additional Acts apparently did not raise opposition in vestry until the second decade of the 19th century. In 1813 the vestry clerk was ordered to advertise each meeting on the church door and in 1814 printed bills were introduced. (fn. 71) Efforts to have meetings moved from the morning to the evening, because many parishioners were excluded, were defeated. (fn. 72) In 1816 the vestry considered seeking a general Act to cover all parish affairs, but in 1817 it decided that the existing Acts were adequate. (fn. 73) A proposal from Highbury residents in 1820 for their own lighting and watching Act, which would reduce their rating contribution to an eighth of its original level, was also defeated. (fn. 74) Another private Bill was introduced in 1823, however, to pave streets on the land of William and Thomas Rhodes, (fn. 75) which again threatened the power of the vestry and the trustees.
Further controversy was aroused in 1821 when plural voting was allowed in a ballot for churchwardens to some inhabitants under the Vestries Act, 1818, after dissatisfaction with a show of hands. (fn. 76) Legal advice that the Act did not overrule ancient parish usage, so that plural voting was illegal, as were votes by women householders even by proxy, (fn. 77) may have stimulated attempts to obtain a general parish Act. Passed in 1824, the Act ensured that the trustees were elected by the vestry, but fixed a property qualification for trustees at £30 a year and vestrymen at £20, created a select vestry, and introduced plural voting. Besides allowing rates for the poor, roads, lighting, and church and chapel expenses, the Act empowered the trustees to pave and light streets, make roads and drains, and deal with nuisances, dangerous buildings, house numbering, drovers, and cleansing. (fn. 78) Vestry meetings, however, continued to be troubled with filibustering and motions for adjournment, concerned in particular with attempts to amend the Local Act and abolish plural voting. (fn. 79) In 1827 there were complaints about the retiring trustees and demands for a ballot for their successors, reflected in one of a series of satirical pamphlets on events in the 'Town of Hillhausen'. After a decision in King's Bench in 1831 in favour of a ballot, trustees who had been appointed when a ballot was refused were dismissed. The victorious party, hoping that rates which had been spent on entertainments would be better used henceforth, (fn. 80) also pressed for adoption of the Vestries Act in 1831. (fn. 81) A proposal in 1832 to give parishioners rated at £10-20 a year the same right to elect trustees as they now had to elect their M.P. was discussed in detail but finally defeated. (fn. 82)
A cholera committee was set up in 1831, superseded by the Islington board of health in 1832, concentrating on clothing for the poor and a hospital for cholera victims. (fn. 83) After the Poor Law Amendment Act, 1834, relief continued to be administered by the parish trustees until 1867. (fn. 84)
Wrangling over rates and accounts, and attempts to obtain a meeting place other than the parish church, recurred. By 1852 a committee had been appointed to consider a new local Act to extend the franchise to all ratepayers, and to allow the provision of another meeting place. The spread of population led to a scheme to divide the parish into equal voting districts, whose ratepayers would elect equal numbers of vestrymen and trustees. A motion against seeking a new Act was carried, (fn. 85) but the Metropolis Management Act, 1855, gave effect to many of the committee's aims. (fn. 86)
There were three churchwardens in 1561 and four sidesmen; (fn. 87) only two churchwardens were listed in the 1580s but there were three again by 1612, (fn. 88) and they served upper, middle, and lower divisions of Islington by 1663. (fn. 89) One churchwarden was said to have been sworn in by the dean and chapter for their precinct in the parish, but by 1708 he was sworn by the archdeacon of London. (fn. 90) In 1663 the fine for non-performance of parish office was raised from £3 or £4 to £10 or more because the choice of men to serve was so small, (fn. 91) and in 1676 residents were listed in order that none should serve a second time while others had not served once. (fn. 92) There were four overseers of the poor in 1577, and in 1663 two of them served the town of Islington and two the 'outsiders and landholders'. (fn. 93) A parish clerk was mentioned in 1636 (fn. 94) and chosen by the vicar in 1668. (fn. 95) In 1708 the parish officers were three churchwardens, who chose the three sidesmen to assist them, four overseers and collectors, and four surveyors of the highways, besides six constables and six headboroughs nominated by the manorial courts. (fn. 96) Salaried officers included a sexton by 1663, to whose post a woman was appointed in 1671 and 1741, (fn. 97) and a beadle by 1671, who received a livery from the overseers in 1755; (fn. 98) watchmen assisted the beadle in 1706. (fn. 99) Other posts were those of engine-keeper (1717), who was also greenkeeper from 1789, clerk to the workhouse committee (1729), master and mistress of the workhouse (1731), apothecary (1732), five pew-openers for the new church (1754), lamp-lighter (1760), and assistant beadle (1805). (fn. 1) The number of surveyors was reduced to two in 1718 after the establishment of the Islington turnpike trust. (fn. 2) By 1762 the vestry nominated constables for four of the six liberties, when the justices complained that 'mean persons' were serving, and in 1767 the justices requested a list of all those qualified to serve as constables and headboroughs in the liberties where no court leet was held. (fn. 3) Other employees were appointed by the trustees under the Local Acts. In 1811 the vestry appointed the three churchwardens, assisted by sidesmen, two overseers, and an assistant overseer who was also the beadle. The surveyor of highways and footpaths came under the trustees for roads; there were two supervisors of the watch. The parish was divided into six districts derived from the manors: St. John of Jerusalem, Upper Barnsbury, Lower Barnsbury, Canonbury, the Prebend, and Highbury or Newington Barrow. One constable and one head-borough was appointed for each district except St. John of Jerusalem, where the lord appointed one constable and two headboroughs. General business was conducted by the vestry clerk, who was also clerk to the trustees of the poor and probably to the other trustees. (fn. 4) By 1822 the assistant overseer acted as relieving officer. (fn. 5) By 1831 the parish paid the following officers, whose salaries it could find no grounds for reducing: beadle, organist, organ-blower, engine- and greenkeeper, pew openers, sexton, master of the workhouse, apothecary, relieving officer, chaplain at the workhouse, matron and apothecary of the infants' poorhouse, surveyor and assistants for the highways, and inspector of lamps. (fn. 6) Under the Act of 1824 the watchmen were sworn as constables, 12 vestrymen were to act as assessors, three overseers were chosen by the justices from a list of eight, and the trustees could appoint a salaries relieving officer. (fn. 7)
Income in 1663 came from collections at the church door for the poor and for church repairs, rates for repairs, and for poor relief, fines for refusing office, rent from Stonefields, and sums from annuities and charities for the poor. (fn. 8) A new terrier was drawn up in 1663 for assessments, with a separate book for each of the six liberties or districts, towards the church rate. (fn. 9) Church-wardens' and overseers' accounts do not survive until 1730. (fn. 10) The parish assessment was called the poor's book in 1667, when a relief was granted to a former churchwarden for expenses during the plague of 1665, and another assessment was raised on it in 1668 towards the new workhouse at Clerkenwell. (fn. 11) A dispute arose in 1677 between resident and non-resident landholders, the latter claiming an ancient rating custom of 4d. per 20 a. instead of the rate on the value which had been ordered. The vestry abandoned both methods and from 1678 20 a. was to equal a house rent of £40 a year, and householders were to be rated on their goods in the parish, goods worth £1,000 to equal 20 a. (fn. 12) A flat rate of 5s. a house was instituted in 1706 for the watch, if the householder did not want to watch in person, and in 1761 householders paid a rate of 4d. in the £ for lighting, to be superseded by the Act of 1772, which made possible a lighting and watching rate, not to exceed 1s. 2d. (fn. 13) Rates for the poor and for the highways were also made under the Local Acts of 1777 and 1795 respectively. The Act of 1824 provided for five rates: for the poor, for lighting and watching (not to exceed 3s. in the £), for the highways (not to exceed 3s.), to repay the annuities and for expenses of the chapel of ease (not to exceed 2s. 6d.), and for repairing the parish church and churchwardens' expenses. (fn. 14) It was amended in 1832, when rates for repairs to the chapel and the parish church were to be levied only on the district of St. Mary's. (fn. 15)
Separate overseers' accounts start in 1759, when a poor rate of 16d. yielded £728 4s. and a net amount of £92 12s. was received from charities and gifts. (fn. 16) The rate fluctuated widely: 13d. in 1760, 22d. in 1767, 18d. in 1768, and 20d. in 1775. It was levied according to the Land Tax under the Local Act of 1777, until many redeemed their tax under the Act of 1798 and could no longer be rated for the poor. Accordingly a Local Act of 1802 extended the rating to anyone who owned or occupied property in the parish, assessed either on annual rent or improved value. (fn. 17) By 1813 the rate had risen to 2s. 10d.; in 1814 it was 3s. 6d., assessed on rack-rents which were about four fifths of the real rent and realized £11, 794. The increased rental value of the parish allowed the rate to fall to 2s. 6d. in 1823, and to 1s. 8d. in 1824. (fn. 18)
The vestry petitioned the justices in 1663 for amendment of their poor rate and additional relief for Islington's numerous poor. (fn. 19) Poor children were apprenticed. (fn. 20) Increased poverty led the vestry in 1664 to enforce the Statute against building cottages without 4 a., requiring the builders to give security against charges on the parish. (fn. 21) There followed in 1674 an order to the beadle to report all new or divided houses and newcomers at each monthly vestry. (fn. 22) In 1693 the churchwardens lodged ten paupers with Thomas Benitt, who was to teach them spinning and thereafter keep them in work; Benitt received 50s. towards the reels and wheels. (fn. 23) In April 1708 £5 was paid to 19 pensioners and 6s. each to 12 children. In March 1719 the monthly totals were £17 17s. to pensioners, £21 3s. to 11 children. (fn. 24) In 1759-60 payments ranging from 2s. a week to 3d. a month were made to 14 pensioners, with others for casual relief, workhouse charges, apprentices, carriage to hospital, and burials. (fn. 25)
There were two parish almshouses with two hearths each in 1663. (fn. 26) The churchwardens were responsible for repairing two almshouses in 1668, which may have been attached to the church, (fn. 27) and they repaired others by the Nine Elms in 1670. (fn. 28) In 1710 the vestry had six small almshouses built, (fn. 29) perhaps those on the east side of Islington Green in 1735. (fn. 30)
The vestry took a house at Stroud Green as a workhouse in 1726. (fn. 31) A more convenient site was planned in 1728 and a workhouse was built or hired in Holloway Road, near Ring Cross, probably by 1731; both buildings were shared with (Local and Personal). Hornsey. (fn. 32) An apothecary treated the poor there, and a malt mill was installed in 1740. (fn. 33) In 1741 the workhouse was again found inconvenient, and hired houses were sought. The house used in 1757 was decayed, and one in Lower Street near the chapel was rented in 1758, possibly the old soap house or Ward's Place which was said to have been used for the poor. The master and mistress were to employ the poor in spinning, picking oakum, and other tasks, and received £20 a year and board. (fn. 34) The workhouse was too small in 1767, and two rooms were added on the east side of the yard with another two rooms over them in 1772. (fn. 35) A Local Act was sought in 1776 to provide a new workhouse for 120 inmates on the Hundred Acre in the Back Road, given to the parish by Mrs. Amy Hill. (fn. 36) Built in 1777, partly with money raised through annuities, the brick building consisted of a centre with two wings, and had a vegetable garden. (fn. 37) The centre was extended in front in 1802, and included an infirmary. (fn. 38) In 1814 there were 407 inmates: 95 men, 186 women, 67 boys, 48 girls, 11 lunatics; with room for about 50 more. The men picked oakum and mended footpaths, the women did slop-work and nursing. (fn. 39)
Following an Act for poor children of 1767, (fn. 40) between three and five parish guardians met about once a month to send children under 7 years to nurse in outer Middlesex. (fn. 41) By 1814 an infants' poor house had been established at Ford's Green, in Southgate, which had 48 children under 7 in 1814 (fn. 42) and 32 in 1822. (fn. 43) Disease was reduced in 1834 by allowing only two children to a bed instead of four or five, and by a better diet. By 1837 girls were kept until 10 years, doing housework and needlework, instead of going to the adult workhouse at 7 years with the boys. (fn. 44) The parish also kept an infants' poor establishment at Park House, in Hackney, from 1849 to 1855, when the children were transferred to no. 5 Colebrooke Row. (fn. 45)
Islington board of Guardians
The parish formed Islington poor law union under the Poor Law Amendment Act, 1834, but was one of several large London parishes where the Act's full application was precluded by a Local Act. (fn. 46a) Although the Poor Law Board ordered relief to be administered by a board of guardians from 1837, the parish trustees apparently continued as before. When the medical officer told the Poor Law Board of bad conditions for the sick in the workhouse, he was dismissed by the parish trustees. (fn. 47a) In 1867, however, an order established a body of 18 guardians to be elected by the ratepayers and 2 ex-officio members. (fn. 48a)
The workhouse in Liverpool Road, with the same accommodation as in 1814, rapidly became overcrowded. In addition to housing the parish poor, it had to give overnight shelter to vagrants, whose average number was 48 each night during the summer of 1867. (fn. 49a) A new workhouse with an infirmary was built between 1865 and 1872 in St. John's Road, Upper Holloway, to accommodate 1,142 adults, and was first used in 1870. From 1872 the old workhouse became the board of guardians' district relieving office and smallpox vaccination centre. (fn. 50a) The new workhouse had 634 inmates in 1871 and 1,260 in 1881; during the winter numbers greatly exceeded the total officially allowed, even though some men were sent to the old workhouse and to Poplar. Since the Local Government Board would not allow an extension to be built in the workhouse grounds, the guardians in 1882 bought the City of London union workhouse on 5 a. in Cornwallis Road, Holloway, (fn. 51a) which was adapted to hold 611 inmates. In 1882 c. 100 local inmates were housed, at first together with 200 inmates from St. Saviour's union and 100 from Shoreditch. In 1886 there were 623 inmates, (fn. 52a) although, as at the other workhouse, numbers fluctuated by c. 100 during the year. In particular the sick poor at St. John's Road often exceeded their allowed accommodation of 540 during the 1880s. (fn. 53a)
In 1893 the guardians leased Bowes Park in Edmonton, where they housed c. 20 old men until 1897. (fn. 54a) In 1895 the Local Government Board insisted that the guardians find better accommodation for the infirmary, as the current one had 168 patients over the allowed number and the overcrowded workhouse also contained 160 sick; medical staff was inadequate and facilities were meagre. (fn. 55a) In 1896 the guardians bought the smallpox hospital at Highgate Hill, with 9 a., for an infirmary, (fn. 56a) which opened in 1901. (fn. 57a) By 1913 St. John's Road had become a secondary infirmary and there were proposals to provide sick wards at Cornwallis Road. (fn. 58a) St. John's Road Institution, as it was called in the 1920s, kept some old men and women for observation before sending them on to mental hospitals. (fn. 59a) The workhouse was taken over by the G.L.C. as Hillside, closed in 1972, and demolished for housing and a public park. (fn. 60a) Cornwallis Road workhouse was taken over by the G.P.O. during the Second World War. (fn. 61a)
In 1853 a new infants' poor establishment was built on Porter's Acre, Hornsey Road, (fn. 62a) for 90 boys, 60 girls, and 30 infants, with room for enlargement. Boys and girls were in separate departments, with a common dining hall, and there were infirmaries and accommodation for a master, schoolmaster, and schoolmistress. (fn. 63a) There were 111 boys and 75 girls in 1864. (fn. 64a) and 219 in all in 1866. (fn. 65a) The adjoining no. 86 Reform Street was rented in 1867-8. (fn. 66a) In 1871, when it was enlarged for an extra 12 with accommodation for industrial teachers, the school formed a 'sort of juvenile workhouse', where 95 boys, 86 girls, and 72 infants were clothed and taught. They were found to be inferior in intelligence to children enjoying the freedom of the streets; instruction suffered because the master had too many duties, the infants had no regular teacher, and the girls had been doing nothing for seven weeks except preparing clothes for older girls who were about to emigrate. (fn. 67a) In 1877 some children kept in the old workhouse were transferred to Hornsey Road. (fn. 68a) Extensions were built in 1879 and 1885, (fn. 69a) and the average number in the school in the 1880s was 363. (fn. 70a)
Local government after 1856
Under the Metropolis Management Act, in force from 1856, parishes with more than 2,000 ratepayers were divided into wards. (fn. 71a) Islington was divided into eight: Upper Holloway (with 9 vestrymen), Lower Holloway (12), Highbury (15), Thornhill (18), Barnsbury(18), St. Mary's(15), Canonbury (15), St. Peter's(18). (fn. 72a) The Parish was one of six electing two members to the Metropolitan Board of Works (M.B.W.) and was among those which took over some sewers of the Metropolitan Commissioners, while main sewers passed to the M.B.W. (fn. 73a) The vicar ceased to chair the vestry except at Easter, for ecclesiastical matters, and until 1887 a chairman was elected at each meeting. Thereafter the new vicar, W.H. Barlow, regularly presided at metropolitan vestry meetings, being chosen annually even after the incumbent's right to preside had been abolished under the Local Government Act, 1894. (fn. 74a) The parish had an additional member on the M.B.W. from 1885. (fn. 75a) In 1896-7 the wards were increased to eleven and the 120 vestrymen were redistributed. (fn. 76a) By the time vestry government ended, committees existed for most functions: baths and washhouses; cemetery; electric lighting; excise; finance; parliamentary and general purposes; public health; valuation; works. (fn. 77a)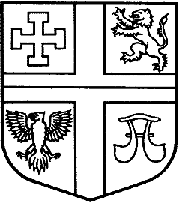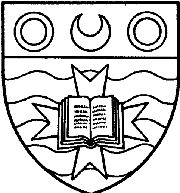 In 1864 the parish paid 31 officers: vestry clerk, chief clerk, accountant, medical officer, surveyor of sewers, surveyor of highways, 2 sanitary inspectors, inspector of lamps and dust, officekeeper, housekeeper, streetkeeper, greenkeeper and constable, 8 rate-collectors, and 10 clerks. In addition, 4 foremen and c. 70 labourers were employed on the roads, and a foreman and 5 labourers for the sewers. (fn. 78a)
Islington Metropolitan Borough was established under the Local Government Act, 1899, and the number of wards and councillors was fixed in 1900, when aldermen were to be one sixth of the number of councillors. The eleven wards were retained with two slight changes of name, but representation was halved to 60 councillors. (fn. 79a) In 1965 Islington and Finsbury M.B.s were merged to form the London Borough of Islington, with 10 aldermen and 60 councillors for the enlarged area. In 1977 there were seven standing committees, and councillors represented one of the 19 wards for four years. Aldermen, elected by the councillors for six years, were abolished in 1978. (fn. 80a) In 1982 there were 20 wards, 18 of them covering the former parish of Islington, and 2 or 3 of the 52 councillors served each ward for four years. There were 17 committees. (fn. 81a)
In 1894 the Progressive (Liberal) vestrymen included a Labour group of eleven, but by 1899
Progressives and Labour had split. (fn. 82a) Moderates controlled the council in 1900 but in 1903 there were 26 Moderates to 34 Progressives. The Muncipal Reform party (Moderates or Conservatives) captured 58 seats in 1906, when Progressives won only two, and kept control in 1909 and 1912, when Labour won one seat. (fn. 83a) Labour's share later reached 22, although in 1931 Municipal Reformers took all the seats, and in 1934 Labour won 34 to take control, (fn. 84a) which except for a brief period they retained thereafter until 1981. In that year the emergence of a left-wing group in the local Labour party, the result of gentrification, caused many Labour councillors to join the Social Democratic party, giving it the largest group on the council, but in 1982 Labour won all but one seat. (fn. 85a) The S.D.P. regained two seats in 1983. (fn. 86a)
In 1826 the vestry, which still met in the church, authorized the parish trustees to hire more convenient premises, perhaps the two rooms of the Mansion House or Sandy's House, Essex Road at the corner of Windsor Street, that were being rented in 1833 for meetings of committees and the board of health. (fn. 87a) The vestry clerk later had an office in Milner Square. A vestry hall and offices were built, at the corner of Florence and Upper streets in 1859 and additions were made as local government expanded. (fn. 88a) The building was sold in 1925, (fn. 89a) after a new town hall, of which the first part was completed in 1923, had been built at Tyndale Place, Upper Street. The Council chamber and extension were opened in 1925, and the public hall was completed in 1929. (fn. 90a) From 1965 it housed the chief executive and borough secretary, besides council meetings.
Islington became a parliamentary borough under the Reform Act, 1832. (fn. 91a) The Liberals held Islington West and Conservatives the other three seats in 1900, but in 1906 all the seats were won by Liberals. (fn. 92a) In 1910 the Unionists won Islington North and in 1918 the Coalition Unionists won all four seats. The Conservatives held all four in 1923 but Labour won Islington West and South in 1924 and the others in 1929. Conservatives took all four in 1931 but Labour regained West and South in 1935, and the other two in 1945. The constituencies were altered for the 1950 election to East, North, and South-West, all three won and thereafter held by Labour. Reorganization in 1974 revised Islington North and set up Islington Central, and Islington South and Finsbury, all won by Labour. (fn. 93a) In 1981 ideological differences led all three M.P.s to leave the Labour party and two of them to join the Social Democratic party. (fn. 94a) In the 1983 election, however, when the three seats had been reorganized as two, North, and South and Finsbury, they lost to Labour candidates. (fn. 95a)