Pages 39-44
A History of the County of Northampton: Volume 4. Originally published by Victoria County History, London, 1937.
This free content was digitised by double rekeying. All rights reserved.
RINGSTEAD
Ryngestede (xiii-xv cent.); Wringsted (xvii cent.).
The parish contains 2,021 acres, of which 16 are covered by water, the land being mostly under grass. It lies between Denford and Woodford on the north and Raunds on the south on the eastern bank of the Nene, which separates it from the Addingtons, and whose windings form its western and (for some distance) its northern boundary lines, the ground in its neighbourhood being liable to floods, and the whole parish lying somewhat low.
The Northampton and Peterborough branch of the L.M.S. railway runs through the parish near its western boundary and has a station about a mile west of the village. Near the station is Millcotton, described as a demolished hamlet by Bridges, who considered that a square entrenchment with a moat here was Roman, a view not now held. (fn. 1) It was here that the manor of Millcote (or Cotton) was situated, and an inclosure near by called Chapel Close is referred to by Bridges as the site of the chapel. (fn. 2) Ringstead Mill, now disused, is also near the station.
The road from Thrapston to Bedford crosses the parish from north to south. The village, which is large and irregular, is 2½ miles south of Thrapston, and lies in the northern half of the parish along a road branching west from this road, from which Gladstone Street and Spender Street branch east. When Bridges wrote, it housed about fourscore families. The population of the whole parish has increased from 454 in 1801 to 916 in 1931.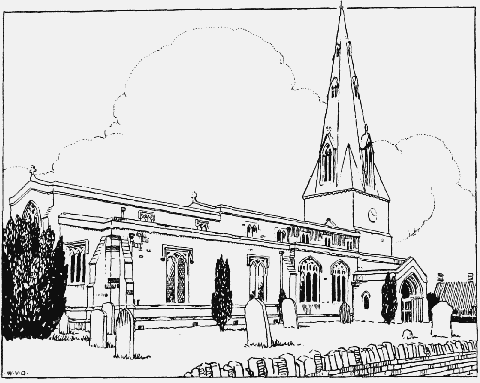 The village has largely been rebuilt in brick but several 17th- and 18th-century stone houses remain. West of the church is a two-story block consisting of two dwellings, with good wind-break chimneys, and close by on the other side of the road a barn on which is a panel inscribed t. e. 1630 m. e. A thatched gabled house north of the church is dated 1641, and near the entrance to the village from Denford is a good end-gabled house with pantiled roof, alternate bands of freestone and ironstone in the end walls, and panel inscribed i f d 1711. Another house in the middle of the village, though much restored, is dated 1712 with initials i m l, and west of the church is a large 18th-century twostory house faced with ashlar, with drafted quoins, stone-slated roof, and good lead-head, dated 1765.
A public elementary school (mixed) for Ringstead and Denford was built in 1867 and enlarged in 1874, and again in 1894. West of the church is the Methodist chapel, built in 1848, and the cemetery, consecrated in 1893. There is a Temperance Hall built in 1861, and a Village Institute built in 1908.
At the northern boundary of the parish is Ringstead Lodge. There are old stone quarries in the north-west, and stone is quarried in many parts for buildings and roads. About 1,000 tons of ironstone were at one time turned out weekly at the works opened in 1871 by Messrs. Butlin, Bevan, & Co. (fn. 3) Bridges writes of 'good pits of red and white building stone, of which the red will best endure the weather'. Shoemaking is carried on by a large portion of the population. At one time the women made lace.
An Inclosure Act was passed in 1839. The soil is good agricultural land; the subsoil clay, ironstone, and gravel. The chief crops are wheat, beans, barley, oats, turnips, and roots.
Manors
No record of RINGSTEAD occurs in the Domesday Survey, and it was evidently included in the manor of Raunds (q.v.), of which manor a manor of Ringstead appears later as a member, and in Denford.
In the Northamptonshire Survey 33½ hides and ½ virgate were entered in this hundred and a half as in the demesne of William Peverel. His lands were forfeited for rebellion and granted by Henry II to William de Ferrers, Earl of Derby, the husband of his daughter and heir Margaret. (fn. 4)
On 14 September 1227 William de Ferrers, Earl of Derby, made a grant to the great Hubert de Burgh, Earl of Kent, and his fourth wife Margaret (the sister of Alexander II, King of Scotland), inter alia, of 12 virgates of land in Ringstead, with other lands in Stanwick, Caldecott, and Chelveston. (fn. 5) In 1232, on the disgrace of Hubert, these lands were seized, but were restored to him later in that year. (fn. 6) On 7 February 1233 directions were issued for their delivery to Robert Passelewe (fn. 7) that he might out of the issues thereof make satisfaction to certain Roman and Italian clerics and others for injuries sustained by them at the hands of Hubert. A year later it was commanded that the manor of Ringstead should be delivered by Robert Passelewe to Margaret wife of Hubert de Burgh for her sustenance during the king's pleasure, (fn. 8) but this order was cancelled, and they remained in the king's hands until June, when William de Ferrers, Earl of Derby, recovered possession. (fn. 9) A grant of free warren in his manor of Ringstead was made in 1248 to William de Ferrers. (fn. 10) He died in 1254, when 12½ virgates of land and 2 cottages in Ringstead were delivered in dower to his widow Margaret, (fn. 11) who survived until 1281, (fn. 12) after which they passed with the other Ferrers estates to Edmund the king's brother, Earl of Lancaster, (fn. 13) and the overlordship descended with Higham Ferrers (q.v.). The Hundred Rolls of 1274–5 show that the bailiffs of the Earls of Gloucester had in 1274–5 for sixteen years past been appropriating payments and services due from tenants in Ringstead, Raunds, and Cotes, members of the manor of Higham. (fn. 14)
The tenants in Ringstead from whom suit was thus appropriated were Robert Punteney and Richard Trayly; (fn. 15) the bailiffs had also withdrawn 10d. sheriff's aid owed by Richard de Ringstead, with 10d. for sheriff's aid from the fee of William Hay in Ringstead, and 2s. owed by the latter fee for view of frankpledge and vigils. (fn. 16) William Barbedor (who in 1285 received a grant of lands and rents in the manor of Ringstead from Roger Barbedor for life) (fn. 17) and Ralph Waldeshef in Ringstead and Stanwick were claiming assize of bread and ale. (fn. 18)
In 1284 one-eighth of a fee in Ringstead was held of the Earl of Lancaster by Henry the Scot, (fn. 19) and this was presumably either the eighth of a knight's fee in Ringstead held in 1298 by John Andrew, or another eighth then held by Hugh de Ringstead, of the fee of Ferrers. (fn. 20)
About 1330 the eighth of a fee formerly held by 'John son of Andrew' was in the hands of Richard Chamberleyn, (fn. 21) and this manor followed the descent of Denford (q.v.) (fn. 22) until 1496, when Richard Chamberleyn died seised of 4 messuages and land in Ringstead, held of the Earl of Kent. (fn. 23) The manorial rights seem by this time to have been absorbed in the Chamberleyn manor of Cotes.
Half a fee in Ringstead and Stanwick was held of the honor of Peverel in 1242 by Matthew de Iverny. (fn. 24) Between this date and 1260 the Earl of Derby enfeoffed William de Walda, who commuted the villein services in this manor for a payment of 20s. the virgate. (fn. 25) This half fee had evidently passed to William Barbedor and Ralph Waldeshef by 1275, (fn. 26) and was apparently subsequently divided, Waldeshef taking the property in Stanwick (q.v.). A third of a fee which had belonged to Roger Barbedor was held, about 1330, by Roger Brown and Agnes daughter and heir of Walter Barbedor (fn. 27) (presumably either Roger's wife or his mother). It was possibly acquired by Henry Green with the manor of Raunds (q.v.) about 1360, as in 1428 Sir Simon Felbrigge was holding, in right of his wife Katharine the widow of Ralph Green, a half fee in Ringstead and Stanwick formerly held by Ralph Waldeshef and John Brown. (fn. 28) It then descended with Drayton (q.v.) (fn. 29) until 1540, when John Browne, the son of Sir Wistan and of Maud daughter of William Mordaunt, (fn. 30) with Audrey his wife, the third daughter and co-heir of Henry Vere of Addington, (fn. 31) settled a third of the manor of Ringstead on himself and Audrey for life, then on George their son and heir and his wife Elizabeth, for life, with remainder to Wistan, their third son. (fn. 32) In 1558 George and Wistan conveyed this third to Sir John, Lord Mordaunt. (fn. 33) A third of the manor was in 1562 in the hands of Sir Humphrey Browne, who made a settlement of it on himself, with remainder to his son and heir George for life, then to Mary, Christine, and Catherine Browne, daughters of Sir Humphrey. (fn. 34) George Browne died s.p., and in 1576 one daughter, Catherine Browne, suffered a recovery of a third of a third of the manor; (fn. 35) and a recovery of another third of a third was suffered by John Tufton, father of Nicholas Lord Tufton, (fn. 36) who had married another daughter, Christine. (fn. 37) In the following year twothirds of a third were dealt with jointly by John Tufton and his wife Christine, and by Thomas Wilford and his wife Mary, (fn. 38) the eldest daughter of Sir Humphrey. (fn. 39) Catherine Browne, the third daughter and co-heir of Sir Humphrey married as her first husband Richard Townsend of Raynham in Norfolk and, as her second, William Roper, son and heir to Sir Thomas Roper of Eltham. (fn. 40) With her husband William Roper she was dealing with a third of a third of the manor in 1590. (fn. 41) Two-thirds of the manor of Ringstead were in the same year dealt with by Sir Lewis, Lord Mordaunt, and his wife Margaret, (fn. 42) whose son Henry Lord Mordaunt at his death on 13 February 1610 was seised of manors of Ringstead and Furnells in Raunds, &c., (fn. 43) with which his son and heir John Lord Mordaunt was dealing in 1625. (fn. 44) On this occasion and in 1649 (fn. 45) the description 'manor of Ringstead alias Furnells in Raunds' replaces the 'manors of Ringstead and Furnells in Raunds' used in 1610, and it was as the manor of Ringstead alias Furnells in Raunds that this manor then descended like Drayton with the earldom of Peterborough. (fn. 46)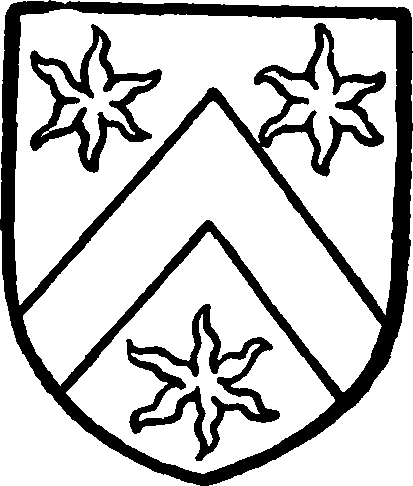 Four small virgates in Ringstead of the fee of Denford were returned in the Northamptonshire Survey as held by Gilbert fitz Richard, and descended with the Cotes fees among the possessions of the de Clares, Earls of Gloucester. (fn. 47) In 1262–3 William de Shardelewe and his wife Joan made a grant to Richard Trayly of Woodford of land in Thrapston, Denford, and Ringstead, (fn. 48) and in 1274–5 Richard Trayly was one of the tenants in Ringstead whose suit at the hundred courts and sheriff's tourn in the manor of Higham had been appropriated by the Earls of Gloucester: the service due from him in Ringstead in making part of the hedge of the park of Milton had also been withheld by the Earl's bailiffs. (fn. 49) Alice his daughter in 1292 granted property in Ringstead and Raunds to Master Robert de Kenilworth (Kynelyngworth), (fn. 50) and in 1314 among the knights' fees held by Gilbert de Clare, Earl of Gloucester and Hertford, at his death, was half a fee in Thrapston, Denford, and Ringstead, held of him by John Spigurnel, Niel de Kenilworth, and Simon de Greylond, (fn. 51) who were still holding the same fee at the death in 1371 of Ralph Earl of Stafford. (fn. 52) Hugh Earl of Stafford died in 1386 seised of fees in Thrapston, Denford, and Ringstead held under him by Sir Richard Chamberleyn, Alice Vere, Henry Petelyng, clerk, and Robert Duffyn. (fn. 53) Edmund Earl of Stafford was returned in 1404 as having held at his death the same fees, then held of him by Richard Chamberleyn, Margaret Table, and Richard Duffyn. (fn. 54) This half fee may be identical with the manor of TRESHAMS. A manor of Ringstead was included among the lands forfeited by Sir Thomas Tresham in 1461, and granted to John Donne, one of the ushers of the King's Chamber. (fn. 55) The Treshams ultimately recovered possession of this Ringstead manor, and it was held in 1535 by Sir Thomas Tresham, who in that year with Isabel Tresham, his mother, widow of John Tresham, and Lord Mordaunt and his wife Elizabeth conveyed the manors of Raunds, Ringstead, &c., to Sir William Greystock and others, possibly for confirmation of title to the Fitzwilliams. (fn. 56)
Sir William Fitzwilliam of Milton, by whom it appears then to have been held, and who was the grandson of Sir John Fitzwilliam of Milton and of Eleanor daughter of Sir Henry Green of Green's Norton, bequeathed in his will dated 27 June 1533 his manor of Cotes, Ringstead, and Raunds, lately bought of Robert Dormer, esq., to his second son Richard, with contingent remainders to his sons William, Christopher, Francis, and Thomas. (fn. 57) John Fitzwilliam, the son and heir of this Richard on 7 March 1559 entered into recognizances for the payment to John Pickering of an annuity of £10 yearly during the life of Elizabeth Fitzwilliam alias Knyvett his mother, (fn. 58) and with his wife Brigit conveyed to the said John Pickering the manors of Ringstead, Cotes alias Cotton Chamberlyn, Myll Cotes, West Cotes, Mallard Cotes, and Cotes Bydon. (fn. 59) John Pickering and his wife Lucy were in 1565 holding the manor of Ringstead. (fn. 60) On 28 February 1613 half an acre of land in Ringstead and the regality, rents, and services of the manors of Millcotes and Treshams in Ringstead and Raunds were held at his death by Sir Gilbert Pickering, (fn. 61) whose son John succeeded him and, as Sir John Pickering, died seised of the same at Mile End Green, Stepney, on 29 January 1629, (fn. 62) when he was succeeded by his son Gilbert, a minor. From the Pickerings of Titchmarsh the manor passed to the Creeds of Oundle by the marriage of Elizabeth the only daughter of Sir Gilbert Pickering, bart. (d. 1668) with John Creed of Oundle who died in 1701. (fn. 63) Three John Creeds of Oundle held the manor in succession, and at the death of the last it passed to his only sister and heir Mary, the wife of Dr. William Walcote. (fn. 64) She with her husband conveyed the manor in 1766 to Christopher Hobson and John Cowper, (fn. 65) who had been tenants since 1706. (fn. 66) In 1768 they sold to Leonard Burton, esq., of Denford the manor of Ringstead, with fishery in the Nene, quitrents, courts leet, view of frankpledge, and lands and closes (described and tenures detailed) with arable lands, lay-grounds, &c., in the common and open fields of Ringstead, Raunds, and Denford, for £1,500, (fn. 67) the purchase being completed in 1769. (fn. 68) The manor has since then remained in the Burton family. A moiety was held by Nathaniel Shuttleworth, esq., with Henry Shuttleworth junior in 1814, and appears to have represented the Cotes, Cotton, or Millcotes portion of Ringstead, as at the Inclosure Act of 1839 it was returned that Thomas Burton, esq., is or claims to be lord of the manor of Ringstead, and Henry Shuttleworth is or claims to be lord of the manor of Cotton alias Coates alias Ringstead Cotton in the said parish of Ringstead. In 1863 Thomas Burton was lord of Ringstead, and his trustees are still lords of the manor. (fn. 69)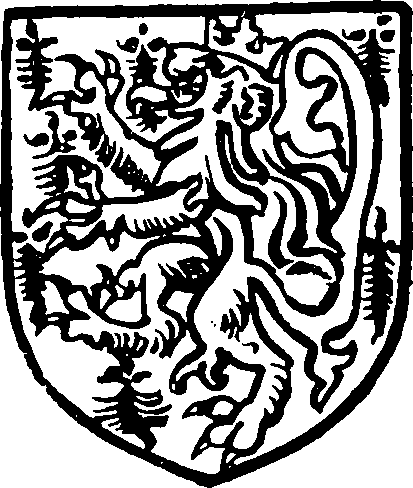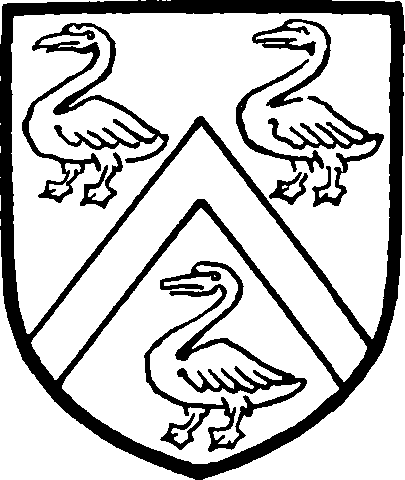 Church
The church of ST. MARY consists of chancel, 33 ft. 6 in., with north chapel and vestry; clerestoried nave, 46 ft. 9 in. by 17 ft. 6 in.; north aisle, 12 ft. 6 in. wide; north and south porches, and west tower, 10 ft. 9 in. square, surmounted by a broach spire, all these measurements being internal. The chapel is a continuation of the aisle and extends nearly the full length of the chancel.
The building dates in the main from the first half of the 13th century, but it probably developed from an aisleless church, the nave of which covered the same area as at present. To this a north aisle and tower were added and a new chancel with north chapel built, but the church was considerably altered in the 14th century, when the chancel appears to have been lengthened about 6 ft., (fn. 70) the whole of the south wall rebuilt, the arch between the aisle and chapel removed, the chapel reconstructed, and a small vestry added to the east of it. (fn. 71) These changes seem to have taken place at two not very distant periods in the century, in each of which one of the porches was built: the clerestory also dates from this time. Early in the 15th century the north wall of the aisle east of the porch was remodelled and two large windows inserted. There was a general restoration of the fabric in 1863.
The building is of rubble throughout plastered internally, and all the roofs are modern and of low pitch behind plain parapets.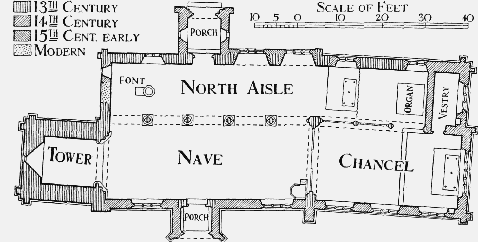 The chancel is divided from the chapel by three pointed arches on cylindrical piers, while the nave is separated from the aisle by a loftier (fn. 72) arcade of five bays, the piers of which are formed of clusters of four attached shafts with moulded capitals and bases, all of the 13th century: the arches are of two chamfered orders and in the nave spring at the east end from a half-octagonal respond and at the west from a corbel. The wide chancel arch is of two chamfered orders on half-octagonal responds with moulded capitals and bases.
The chancel was reconstructed in its present form about 1320–30 and has a large five-light east window and three three-light windows in the south wall, all of which have curvilinear tracery of beautiful design: (fn. 73) the sills of the side windows are brought very low. The piscina and sedilia are both on one level and farther east is a double aumbry consisting of a trefoiled recess with another above it covering a shelf. At the east end of the north wall is the 14th-century doorway to the vestry, (fn. 74) and below the arcade is the base of a stone screen which originally enclosed the chapel. There was formerly the base of a similar stone chancel screen also. (fn. 75)
Two windows of three trefoiled lights in the south wall of the nave, of similar type to those in the chancel but with different tracery, are very little later in date, but the wall is contemporary with the porch, a high moulded plinth being common to both. The doorway, however, is of the 13th century, with a plain arch of two orders springing from imposts with attached nookshafts to the inner order; part of a scratch dial is built into the west jamb. The south porch measures internally 7 ft. 2 in. by 5 ft. 3 in. and has diagonal buttresses and an octopartite vault the ribs of which spring from roughly carved corbels. The outer arch has wave mouldings divided by casements, and the original highpitched roof is covered with stone slates.
The 13th-century north doorway is somewhat more elaborate and the nook-shafts have capitals with good foliage: the hood-mould is stopped on the east side by a knight's head. The 14th-century porch, which measures internally 7 ft. 9 in. by 8 ft., has an outer arch of four moulded orders on nook-shafts, with a row of ball-flowers in the outer hollow and ogee hood-mould with finial: the gable and side walls have plain parapets.
West of the porch is a 13th-century two-light window with a circle in the head, and high in the west wall a single-light window with flat ogee head. The two later windows east of the porch are of three cinquefoiled lights with four-centred heads. The square-headed two-light windows of the chapel have been restored. Internally, a corbel of the arch dividing the aisle from the chapel remains on the south side: the arch was probably removed in the last quarter of the 14th century, when the chapel windows were made, and the clerestory, a series of square-headed two-light openings, added on the north side of nave and chancel. (fn. 76)
The tower is of three stages with moulded plinth and two pairs of buttresses in the lower stage. It opens into the nave through a handsome 13th-century arch of three chamfered orders on attached shafts (fn. 77) with moulded capitals and bases, and has a long and narrow west window like a lancet but with square top and unpierced arched head with good cusping. All three stages on the north and south sides, and the upper stage on the west are blank, and the tower terminates in a corbel-table of notch-heads from which the spire rises. There is no vice. Tower and spire are both of one build and are of remarkable design, the bell-chamber windows being omitted and their place taken by an unusually large lower set of gabled spire-lights, (fn. 78) which unite the tower and spire in a single composition. The broaches extend the full height of the lower openings. The spire has plain angles and two upper tiers of lights on the cardinal faces. (fn. 79)
The font is of the early part of the 14th century and has a plain octagonal bowl with moulded under-edge and shafted stem: there is a rectangular recess cut at the north-west angle, probably for the fastening of the cover.
The pulpit and fittings date from 1863. A number of 18th- and 19th-century memorial tablets are grouped below the tower. In the nave is an early-18th-century communion table with curved legs. There were formerly traces of a wall painting in the vestry. (fn. 80)
A ring of six bells was cast in 1682 by Henry and Matthew Bagley, of Chacomb, (fn. 81) four of which remain in the tower. The treble and fourth were recast by Gillett and Johnston in 1914, the old bells rehung and a clock erected.
The plate consists of a silver cup and paten c. 1682, a plated paten and flagon, and two brass alms dishes. (fn. 82)
The registers before 1812 are as follows: (i) all entries 1570–1639; (ii) 1665–1701; (iii) 1702–1745; (iv) 1745–95; (v) baptisms 1796–1812; (vi) marriages 1754–1812.
Advowson
The church of Ringstead has always been annexed as a chapel to that of Den ford, with which it was held by the abbey of Chester until the Dissolution. (fn. 83) In 1550 the joint rectory and advowson were leased by the Bishop of Coventry and Lichfield to Nicholas and Mary Williamson, (fn. 84) and since that date the advowson of Ringstead has descended with that of Denford (q.v.), the present patron being Captain Nigel Stopford Sackville.
Charities
The Ringstead Gift is administered by the incumbents and churchwardens and two other trustees in conformity with the provisions of a Scheme of the Charity Commissioners of 2 August 1864. This charity was formerly called the Charity Estate, but its origin is unknown. The property consists of 27 a. o r. 5 p. of land in Ringstead let to various tenants and producing in 1924 £44 16s. 4d.
The Scheme directed that three-fourths of the net income should be applied to educational purposes and the remaining fourth for the benefit of the deserving poor.
A sum of 16s. a year understood to have been given by a person named Wells is paid out of the Drayton Estate by Mr. William Dodson of Woodford Mill, Ringstead. This is applied as part of the Ringstead Gift.