Pages 54-57
A History of the County of Northampton: Volume 4. Originally published by Victoria County History, London, 1937.
This free content was digitised by double rekeying. All rights reserved.
STRIXTON
Trikeston, Struxton (xiii cent.); Stryxton (xv cent.); Strykson (xvi cent.); Stroxton (xvii cent.).
Strixton is a small parish and village consisting of 3 farmhouses and 12 cottages. It is 1½ miles north of Bozeat on the main road from Wellingborough to Olney. Its area is 812 acres. Its population, which was 57 in 1801, and 48 in 1871, was 44 in 1931. When Bridges wrote, there were only two families; the manor house, which stood immediately east of the church and is said to have been an Elizabethan building, had 'an orchard of near 8 acres, well planted with different kinds of fruit'. (fn. 1) The parish lies at a height of about 200 to 300 ft. Its soil is of a fertile, mixed character, its subsoil limestone: the chief crops grown are wheat, barley, oats, and beans.
The village lies at the north-east of the parish on a road branching west from the main road. The children attend school at Wollaston, 1 mile distant. The rector resides at Bozeat, with the vicarage of which parish Strixton, a discharged rectory, is consolidated.
Greenfield Lodge lies at the south-eastern angle of the parish. In the extreme south-west there are old gravel-pits, from which Strixton Plantation, a long narrow strip of woodland, rune north. In the northwest is Hillmount Spinney.
The men of Wollaston and Strixton were in 1254 the subject of an inquiry for alleged trespasses against the bailiffs of the forests of Rockingham and Salcey, (fn. 2) but in 1263 as the result of this inquiry, which showed that they had always been without the bounds of the forest of Salcey, and that their dogs never were lawed, they were granted freedom from such la wing of dogs. (fn. 3)
Manors
There is no mention of Strixton in the Domesday Survey, but it was probably included, mainly, in the 2 hides and 3 virgates held by Winemar in Higham Hundred. (fn. 4) One portion of the vill formed a part of the two fees of Wollaston held in about 1236 by Robert son of Ralph from Robert de Newburgh and descended with the Chokes fee in Wollaston (q.v.). (fn. 5) Another portion, which became the manor of STRIXTON and to which the advowson was appurtenant, was in the 12th century held with Easton Maudit by Michael de Hamslape, (fn. 6) and was subsequently held of the fee of Mauduit. This was presumably held by Sir Ralf Ridel, who presented to the church in 1230, (fn. 7) and later by Thomas Golafre who was returned in 1265 as an adherent of the rebel Sir John Fitz John and as having lands in Strixton worth £10, which the Earl of Warwick (overlord of the Mauduit fee) had seized. (fn. 8) These lands he had recovered before 1274, when he presented to the church. (fn. 9) Shortly after this date the manor must have passed, as did one part of Easton Maudit (q.v.), to Ralf Fauconberg, as he conveyed lands in Strixton to Henry de Preyers, (fn. 10) who in 1284 was holding a quarter fee in Strixton of the Earl of Warwick, (fn. 11) and subsequent presentations to the church were made by him and other members of the Preyers family.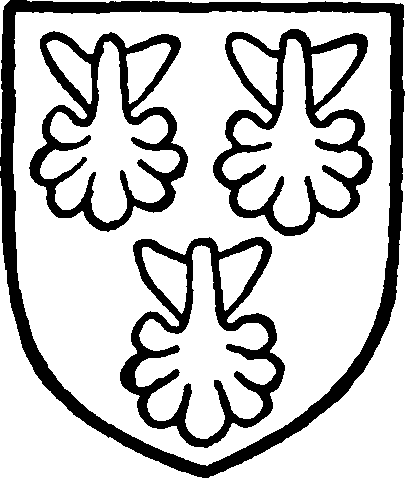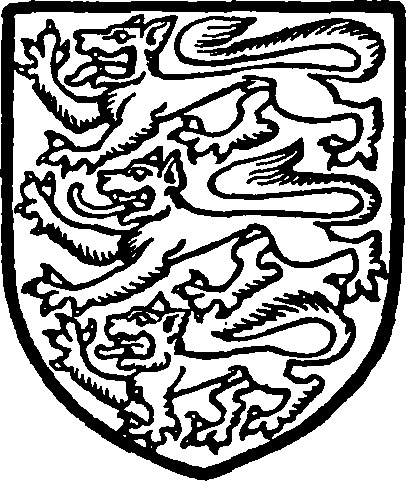 Henry de Preyers, with Thomas de Verdun, clerk, granted a rent of 20s. per annum out of the manor of Strixton to the priory of Spinney (co. Cambridge), in 1319, (fn. 12) but before 1324 he had been succeeded in the manor by Thomas de Preyers of Strixton, who on 21 June 1324 (with John in the Willows of Fynedon) owed £120 to the executors of Thomas de Verdun, (fn. 13) and between whom and the Bishop of Coventry and Lichfield a fine was levied of the manor in 1328–9. (fn. 14) The unrest which culminated in the Peasants' Rising is possibly reflected in the issue, on 24 November 1380, of a commission of oyer et terminer on information that the bondmen and bond tenants of Thomas de Preyers in his manor of Strixton had withdrawn the services due to him and assembled and confederated together by oath to resist him. (fn. 15) Thomas had been followed by Richard de Preyers, who died before 1402, when the fees of which Thomas Earl of Warwick was seised at his death included Strixton, held by the heir of Richard. (fn. 16) This was his daughter Alice wife of Baldwin de Drayton, (fn. 17) who with her husband had in 1391 granted tenements in Strixton and Grendon to Elizabeth Beauchamp, (fn. 18) and next year conveyed the manor and advowson to John Billyng and others, (fn. 19) probably for the marriage settlement of their son John and his wife Margaret. Lady Margaret Trussel, probably the remarried widow of Baldwin de Drayton, was in 1428 holding three parts of a fee in Easton Maudit (q.v.) and Strixton which John Wolf and Henry de Preyers had formerly held of the fee of William Mauduit. (fn. 20) This property descended in the Drayton family, (fn. 21) and in 1465 William Drayton died seised of a chief messuage in Strixton and the advowson of the parish church of St. Romwald of Strixton to the same belonging which he held of Richard Earl of Warwick. (fn. 22) His son Richard died seised of the same on 20 July 1479, holding under Richard Duke of Gloucester (the husband of Anne of Warwick), and his heir was his sister Anne, wife of Thomas Lovett. (fn. 23) By this marriage the manor was conveyed to the Lovetts of Astwell, and on 14 December 1543 Thomas Lovett died seised of the manor, which he had settled on Joan Bury, widow, afterwards his wife, who survived him. (fn. 24) He was succeeded by his grandson Thomas (son of his son Thomas) who was holding this manor in 1563. (fn. 25) Jane, the only child of Thomas Lovett, married John Shirley, and as Jane Shirley, widow, was dealing with the manor and advowson in 1572, (fn. 26) in which year a moiety of the manor was conveyed to Paul Stretely by Griffin Birckmere and others. (fn. 27) The manor and advowson were in 1581 conveyed by George Shirley, son and heir of Jane, then remarried to William Grey, to Paul Stretely, who granted to George Shirley a rent of £13 6s. 8d. from the same to begin after the deaths of Thomas Lovett, esq. and Jane Grey, wife of William Grey, the mother of George. (fn. 28) Thomas Lovett died in 1586 and was succeeded by his grandson George Shirley (fn. 29) (created a baronet in 1611) who was dealing with the manor in 1588, (fn. 30) shortly after which the manor and advowson were conveyed to Sir Horace Pallavicini by Paul and Christopher Stretely and Philip Smyth and his wife Martha, (fn. 31) with the manor of TIRRELLS. This last was evidently the manor of Strixton which George Tirrell conveyed in 1559 to Paul Darell. (fn. 32) The transaction recorded in 1336, when William de Brampton and Reynold de Eston, vicars of Wollaston and Easton, recovered seisin from William de Newenham of a free tenement in Wollaston and Strixton held of the manor of Strixton, may have referred to this property. (fn. 33) Richard Newenham, chaplain, was holding a manor of Strixton in 1395–6, (fn. 34) and this does not appear to have been the de Preyers manor. It was possibly also the manor of Strixton of which Sir Henry Broomflete, Lord Vessy, was seised at his death on 16 January 1469, when his daughter and heir Margaret, wife of Sir Lancelot Threlkeld, succeeded him. (fn. 35)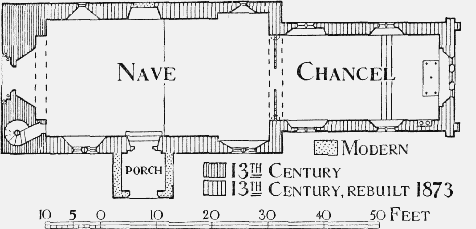 Strixton manor and other lands in Strixton and Wollaston and elsewhere had before 1590 been granted to Sir Thomas Cecil. Robert Earl of Essex, with Sir Thomas Cecil and Thomas Crompton, exchanged this and other property for lands in Oxfordshire which on 24 January 1590 were by Queen Elizabeth granted at the request of the Earl of Essex to Thomas Crompton and others. (fn. 36) The manor of Strixton having thus reverted to the Crown again was, on 17 September 1604, as 'lately parcel of the possessions of Sir Thomas Cecill, kt., now Lord Burghley', granted to Sir James Hay and Honor Denny, daughter and heir of Edward Denny of Waltham, co. Essex, and their heirs. (fn. 37) The favourite upon whom King James bestowed Strixton, with other lands and honours showered upon him, did not marry the bride his sovereign was so anxious to secure for him until 6 January 1607. (fn. 38) Lord Hay, afterwards created Earl of Carlisle, is said to have been a spendthrift 'who left not a house or acre of land to be remembered by'. In 1610 he conveyed the manor and advowson to Peter Bland, (fn. 39) with whom and Susan, wife of the said Peter, he conveyed them to Richard Smyth in 1613. (fn. 40) In 1619 Robert Parkhurst, citizen and goldsmith of London, received licence to inclose 260 acres of arable land in Strixton and turn them into pasture. (fn. 41) He, with Margaret Smyth, widow, was holding the manor and advowson in 1637–8, when they conveyed them to William Streete and John Bourne. (fn. 42) It seems probable that Margaret Smyth was the widow of Richard, that he was a connexion of Philip Smyth, mentioned in 1588, and that this conveyance was in preparation for a transaction with the Wisemans, who held a lease of Strixton property. Sir John Lambe, Chancellor of the diocese of Peterborough and Dean of the Arches (a persecutor of recusants and nonconformists, against whom petitions in parliament were presented in 1621 and 1624), had prosecuted John Wiseman and his wife Frances in 1615 for profanation and dilapidation of the church of Strixton, and for marriage within the prohibited degrees. Wiseman stated he was not bound by his lease to repair the church but had done so several times, and the court found the charges groundless, Lambe prosecuting merely for the sake of molestation. (fn. 43) In 1642–3 Elizabeth Wiseman was dealing with a moiety of the manor and advowson of Strixton, which she conveyed to William Wiseman. (fn. 44) In 1647 a conveyance of the whole manor and advowson was made to her by Sir Andrew Jenour, bart., and Margaret his wife, John Gage and Elizabeth his wife, and Richard Binglye and Frances his wife, with warranty against the heirs of Margaret, Elizabeth, and Frances, (fn. 45) apparently Wiseman ladies. Ten years later it appears as held by the Alston family, and a fine was levied of the manor and advowson, by Edward Alston, esq., and Hester his wife, John Alston, esq., and Dorothy his wife, Edward Alston, M.D., and John Wayne, gent., who conveyed them to Sir Thomas Alston in 1656. (fn. 46) According to Bridges Sir Edward Alston of East Barnet on his death in 1682 bequeathed the manor and advowson to his eldest son William Alston, (fn. 47) who presented in 1681 and 1688; and William, dying s.p. in 1690, bequeathed them to his third brother Charles Alston, D.D., Vicar of Northall and Archdeacon of Essex, by whom they were sold to his sister Catherine widow of John Wiseman (who presented in 1707), passing from her to her daughters Hester and Elizabeth Wiseman, (fn. 48) who presented to the church in 1721 and 1723. (fn. 49) Before 1753 the presentations show that the advowson, and presumably the manor, was in the hands of John Spencer of Althorp, and since that date the Earls Spencer have been lords of the manor and sole landowners. (fn. 50)
Church
The church of ST. JOHN BAPTIST consists of chancel, 27 ft. 6 in. by 14 ft. 8 in.; nave, 40 ft. 6 in. by 20 ft. 10 in.; and south porch, 7 ft. 6 in. by 6 ft. 10 in., all these measurements being internal: there is a saddle-back bell-turret over the west gable. With the exception of the west wall the whole of the fabric was taken down and rebuilt in 1873, (fn. 51) the old materials being re-used where possible and all its architectural features retained.
The building (fn. 52) was of early-13th-century date (c. 1220) throughout and may be still so described though much new masonry has necessarily been introduced. As rebuilt it is faced with dressed stone, but the original walling at the west end is of rubble. The chancel and nave are under separate high-pitched modern tiled roofs with eaved gutters. Internally the walls are of bare stone.
The chancel has double angle-buttresses of two stages, a string-course at sill level, and east window consisting of a triplet of lancets, with a quatrefoil opening within a circle in the gable above. Externally the lancets have individual hood-moulds, but within the whole of the four lights are contained within an arch of two chamfered orders. On either side of and above the upper light externally are sunk circular quatrefoiled panels filling the gable, and the lower panels are repeated inside on either side of the containing arch. The gable has a plain coping. In both north and south walls are two windows of two coupled lancets, with segmental rear arches, and in the usual position in the south wall a double piscina with plain chamfered arches on moulded jambs with dog-tooth ornament and detached shaft with moulded capital and base. The bowls are fluted and the hood-mould is a continuation of the internal string-course. The sill of the easternmost window on each side is lowered to form a seat, and there is a stone wall-bench on the north side between the windows. In the south wall is a shouldered priest's doorway plainly chamfered, and at the west end two narrow oblong low-side windows opposite each other, that on the south being the larger. (fn. 53) Each window is now glazed and has a modern oak shutter within. The chancel arch is of two chamfered orders, the inner springing from moulded corbels.
The nave is lighted on the south by two sets of coupled lancets, one on each side of the porch, and on the north by a similar window near the west end and a single lancet towards the east, all with segmental rear arches and jambs continued to the floor. Above the windows externally, at the level of the apex of the hoods, is a string-course or corbel table of notch-heads, and at sill level a string differing in section from that of the chancel. The nave has also a moulded plinth, which in the chancel is wanting. Both stringcourses and plinth are returned along the west wall for a distance of about 4 ft. 6 in. The pointed west doorway is of three chamfered orders with hood-mould, the two outer on shafts with moulded capitals and bases, and above it is a large unrestored sexfoil window with continuous label of the same form. (fn. 54) In the gable above is a modern semicircular opening. The bell-cote, or turret, which measures internally 7 ft. 6 in. by 4 ft. 6 in., is carried by a plain recessed pointed arch of a single unmoulded order at the west end of the nave, within which is the arch of the widely splayed west doorway. Access to the turret is by a circular stair south of the supporting arch and by a passage stair in the thickness of the west wall. The turret is of rubble with slated roof, and has a plain rectangular louvred opening on the west, with loops to north and south: it contains a single bell, cast by Henry Bagley of Chacombe, in 1671, (fn. 55)
The much-restored south doorway has an arch of two hollow-chamfered orders, the outer on shafts with moulded capitals and bases, (fn. 56) and the outer doorway of the porch is of two continuous chamfered orders. The north doorway is of a single hollow-chamfered order and hood-mould. The western portion of the nave floor is raised a step.
There is a 15th-century chancel screen, bearing traces of colour, with moulded uprights and top rail, plain sill, and five traceried openings on each side of the doorway. The solid lower portion is new.
The font and pulpit are modern: a wrought-iron hour-glass stand is now set on the top of the screen. The 18th-century communion table, with turned legs, is in the nave.
The plate consists of a silver cup and paten of 1628, and a pewter flagon without marks. (fn. 57)
The earlier registers were destroyed in the fire at Bozeat vicarage in September 1729: the earliest existing volume contains entries of baptisms, marriages, and burials from 1730 to 1812.
Advowson
The first recorded presentation was made in 1230, but no record of the living was made in 1291, and in 1428 it was not taxed because there were only seven householders in the parish. (fn. 58) The advowson descended with the manor (q.v.) and was long held with the vicarage of Bozeat, with which it was transferred by Earl Spencer to the Bishop of Peterborough in 1922. It was united with Wollaston in 1929. (fn. 59)
The profits of the rectory, then leased to Thomas Lovett, were returned in 1535 as £7 1s. 6d. (fn. 60) In 1562 a grant of all tithes, grain, &c., belonging to the late monastery of Delapré was made to Richard Pype, citizen and leather seller, and Francis Bowyer, grocer, both of London, and included all tithes, great and small, extending to 33s. 4d. yearly, in the parish of Strixton, now or late in the occupation of John Spencer. (fn. 61) A lease of these tithes was in 1565 the subject of Chancery proceedings instituted by William Spencer of Mears Ashby and Robert Spencer of Lincoln's Inn against Paul Stretely and George Packe of Strixton, (fn. 62) and they were in 1582 conveyed by William Spencer and his wife Isabel to George Carleton, (fn. 63) who with his wife Elizabeth granted them, as formerly belonging to the rectory of Wollaston, to Paul Stretely in 1583. (fn. 64)