Pages 84-85
A History of the County of Rutland: Volume 2. Originally published by Victoria County History, London, 1935.
This free content was digitised by double rekeying. All rights reserved.
MARTINSTHORPE
Martintorp (xii cent.); Martinesthorp, Martinthorp (xiii cent.); Martinesthorp, Martynsthorp (xiv cent.); Martinsthorpe, Masthorpe (xv cent.); Mastropp (xvi cent.); Marstingthorpe, Martinsthorpe, Marstroppe (xviii cent.).
Martinsthorpe is a small parish containing 539 acres to the west of Manton. It is separated from Gunthorpe on the north by the river Gwash and from Ridlington and Preston on the south by the river Chater. The parish is wholly pasture land. The population in 1921 was one.
There is no village and the only house in the parish is the Old Hall Farm, which is all that remains of Martinsthorpe Hall, the seat of the Earls of Denbigh. This house has been described as having been 'a handsome edifice of two stories and a basement, with a light portico and battlements, and twelve windows in a line on the front,' (fn. 1) but, with the exception of the chapel, was pulled down in 1755, the stables being turned into a house (fn. 2) in which Col. Heathcote's farm bailiff now lives.
The chapel of St. Martin seems to have been on the ground floor of the house, with two square-headed two-light transomed windows at its liturgical east end. On the demolition of the mansion the walls of the chapel were left standing and a gabled roof was erected over it, the chapel thus forming a small oblong building, standing detached from, but in proximity to, the old stables. At the beginning of the 19th century the chapel was described as 'totally deserted and its windows gone,' (fn. 3) though it was still roofed. Later the roof fell, but considerable portions of the walls, including both end gables, were standing until about 1908, when they were removed and used elsewhere for purposes of building. (fn. 4)
Marriages were solemnised as late as 1744, (fn. 5) and a sermon was preached there on particular occasions about 1813 to secure the possession, (fn. 6) but since that time the chapel had been desecrated to secular uses and latterly had the appearance of a barn.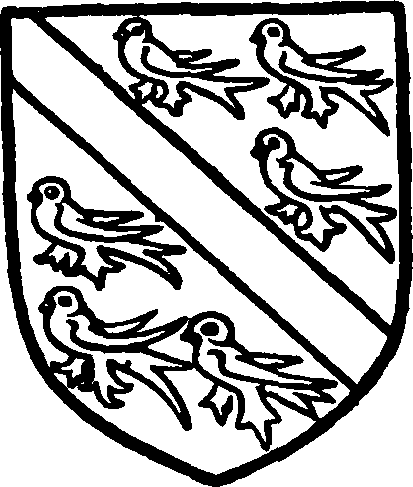 Manor
MARTINSTHORPE probably formed part of Preston from the earliest times, and was acquired with that manor by the Montfort family. It formed part of 6 knights' fees held by the Montforts of the Earls of Warwick in Preston, Uppingham, Wing, Ridlington, Glaston, Martinsthorpe and Lyndon. (fn. 7) The earliest reference to Martinsthorpe is in 1199, when three bovates of land there were divided between William de Banull and Hawisia his wife and Thomas de Bringeton and Gunnora his wife, (fn. 8) but it probably formed part of Robert de Montfort's estate in 1130, (fn. 9) and of the land in Rutland for which Robert's brother Thurstan de Montfort paid 20 marks in 1156–7. (fn. 10) From this date to the end of the 13th century the manor followed the descent of Uppingham (q.v.).
According to the Northamptonshire visitation of 1564, the Montforts had subinfeudated Martinsthorpe to the Seytons early in the 13th century, and Erasmus (Ernisius ?) de Seyton, stated to be father of Sir Roger, the justice in the time of Henry III, was said to have held it. Richard de Seyton who was lord of Martinsthorpe in 1316 (fn. 11) was probably Richard brother of John de Seyton who was accused by Ralph de Beaufeu (Bello Fago) of destroying his houses at Seaton in 1295. (fn. 12) He was pardoned for adhering to Thomas, Earl of Lancaster, in 1318. (fn. 13) He or another of the same name presented to the church from 1305 to 1344, (fn. 14) and in 1345 with his wife Alice, widow of William Cagge, was described as of Martinsthorpe. (fn. 15) Before 1357, however, the manor had reverted to the elder branch of the Seyton family, when Sir John Seyton presented to the church. (fn. 16) From this date the manor descended with that of Seaton (q.v.); (fn. 17) the overlordship of the Montforts was recognised as late as 1515, (fn. 18) although occasionally it was said to be held of the Earls of Warwick. (fn. 19)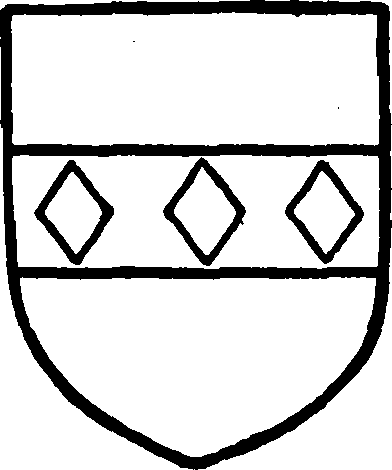 Though the pedigree of the Seytons given in the visitation of Northamptonshire shows that John Seyton had a son Thomas and three grandsons, Martinsthorpe is said to have passed to William Feilding by his marriage with Agnes, daughter and heir of John de St. Liz or de Seyton. (fn. 20) This John may perhaps have been a younger brother of Thomas, who had acquired the manor under a settlement. In any case the manor came into the possession of the Feildings, and William presented to the church in 1442. (fn. 21) Everard Feilding, son of William, died seised of the manor in 1515, having settled it on his wife Juliana, with remainder to his son William. (fn. 22) William was knighted in 1533, (fn. 23) and became involved in a dispute with Anthony Cope, or Coope, who had obtained a grant of the lands of the priory of Brooke, as to their respective possessions in Martinsthorpe. Cope claimed Martinsley, Esturwende and Westurwende and 7s. rent from Tymsons land, while Feilding maintained that Martinsley alone came into his grant. (fn. 24) Sir William died in 1547, having settled the manor on his wife Isabel, who survived him. (fn. 25) Basil, son and successor of Sir William, made conveyances of the manor in 1557 and 1584, the latter being a settlement on his son William and his wife Dorothy, daughter of Sir Ralph Lane. (fn. 26) Basil died in 1585, when William succeeded. (fn. 27) William was knighted in 1603, and died 1607 holding the manor. (fn. 28) Basil son of William succeeded, and in 1608 he and his son Sir William conveyed the manor to trustees. (fn. 29) William had been knighted on 4 March 1607 and was in 1620 created Baron Feilding of Newnham Paddockes and Viscount Feilding, and in 1622 Earl of Denbigh. He was one of the attendants on the Prince of Wales at the Spanish court in 1623 and was an admiral in several expeditions. He joined Prince Rupert's Horse as a volunteer in 1642, and was mortally wounded in a skirmish near Birmingham in the following year. His son and successor Basil joined the Parliamentary faction. (fn. 30) Susan, the Dowager Countess of Denbigh, was the only sister of George, Duke of Buckingham. In 1651 she was accused of recusancy, a charge which she denied, and by her son's agency some allowance was made for her. In a letter to her son she stated that she was no longer with the queen, who had gone into a nunnery, leaving her in a sad condition, ready to be cast into the streets. Owing to ill-health she was unable to come to take the oath of abjuration. (fn. 31)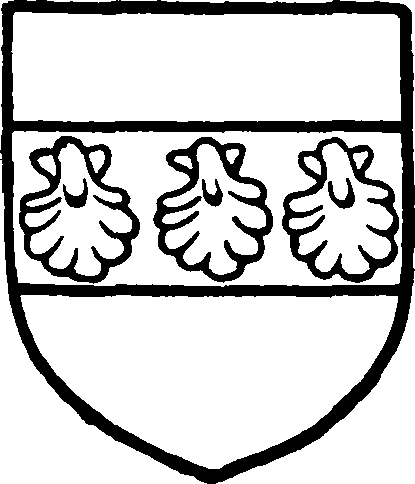 Basil, Earl of Denbigh, though a Parliamentarian, concurred in the Restoration and was in Feb. 1664–5 created Baron St. Liz. He was four times married, but died in 1675 without issue. Martinsthorpe was at this time one of the principal seats of the Earl of Denbigh, and Elizabeth, daughter of Edward, Earl of Bath, the third wife of Basil, died there in 1670. (fn. 32) Basil's nephew William Feilding, son of George Feilding, Earl of Desmond, succeeded, and settled the manor and park of Martinsthorpe in 1676. (fn. 33) He died in 1685, when his son Basil succeeded. William, Earl of Denbigh (d. 1755), who succeeded Basil his father in March 1716–17, settled the manor in 1720, (fn. 34) probably for the purpose of selling it to William Cavendish, Duke of Devonshire, to whom it is known the manor was sold before 1758. (fn. 35) It passed to William son of George Augustus Henry Cavendish, third son of William, fourth Duke of Devonshire, (fn. 36) who was dealing with it in 1804. (fn. 37) William died in 1812, but in 1808 Lord George Henry Cavendish, the brother of William, (fn. 38) sold Martinsthorpe to the Hon. George Watson of Glaston. From him the manor passed to his niece Catherine Watson, daughter of Lewis Thomas, second Lord Sondes, and wife of Sir William de Capell-Brooke, third baronet. (fn. 39) Sir Arthur Richard de CapellBrooke, grandson of William and Catherine, who succeeded his father Richard Lewis as fifth baronet in 1892, sold the manor in 1918 to Mr. A. M. Bradshaw of Oakham. Mr. Bradshaw sold a part of the estate in 1925 to Richard Bradley, and it is now owned by his son Sir Guy Bradley; the remainder of the property was sold by Mr. Bradshaw in 1927 to Col. Heathcote of Manton. (fn. 40)
Advowson
The advowson followed the descent of the manor until about 1804, when the manor passed to William Cavendish. The Duke of Devonshire was patron until 1897, but since that date the advowson has followed that of Manton (q.v.) The rector was presented in 1589 for having no service or sermon in the church, (fn. 41) and from about 1656 the rectory became a sinecure, there being no church or chapel.
There are no charities in this parish.