Pages 82-102
A History of the County of Somerset: Volume 9, Glastonbury and Street. Originally published by Victoria County History, London, 2006.
This free content was digitised by double rekeying. All rights reserved.
BUTLEIGH
The ancient parish lies largely on the gently sloping east side of a ridge which runs south-east from Street and extends north and north-east into the broad valley of the Brue. (fn. 1) Butleigh village lies around a network of roads at the centre of the parish, 5 km. SSE. from Glastonbury; the hamlet of Butleigh Wootton is 2.5 km. to the NW. Both names indicate woodland settlement and include the proper name Buduca or Budecca. (fn. 2) Before 1796 the parish was roughly diamond-shaped, measuring some 6.5 km. from north to south and 4.5 km. from east to west. A detached area in Sedgemoor, c. 7 km. west, was allotted to Butleigh in respect of common grazing rights. (fn. 3) That area, with two houses, was transferred to Walton in 1885, and minor alterations were made in 1884 and 1933 on the north-east of South moor in the north of the parish. (fn. 4) In 1843 the area of the parish was 4,382 a.; (fn. 5) in 1991 it was 1,751 ha. (4,327 a.). (fn. 6)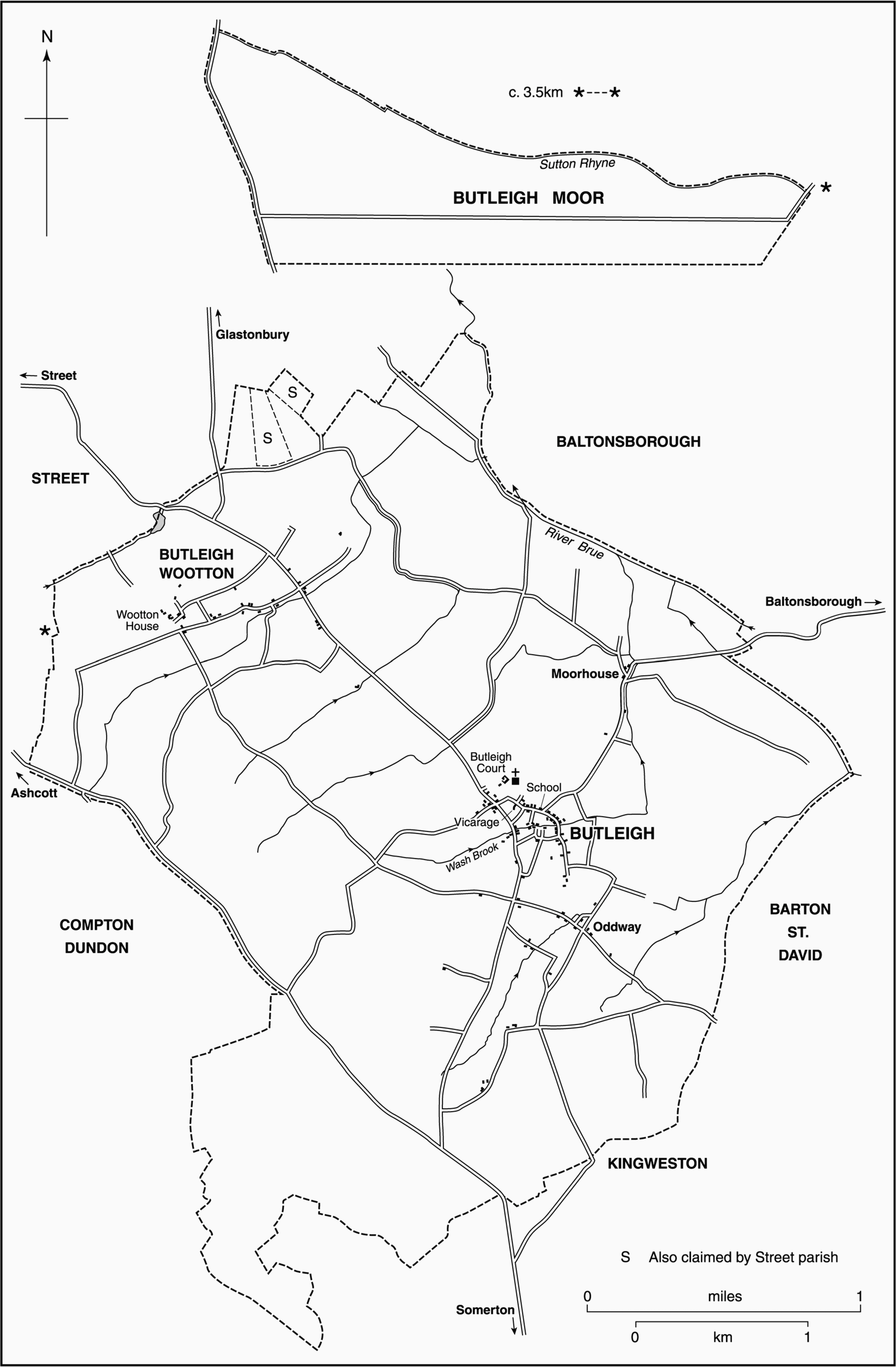 Most of the parish and all its settlements occupy land rising from the 15-m. (50-ft.) contour on the edge of the alluvium of South moor over clay and limestone of the Lower Lias to the top of the wooded ridge at 119 m. (390 ft.). In the south-west, where the parish continues over the ridge, the land is mainly the clay of the Rhaetic beds. (fn. 7) There was said to be an unused Chalybeate spring, (fn. 8) and several streams flow from the ridge into the Brue, including the Wash Brook which ran through Butleigh village and may have been dammed to provide a fishpond or washing place. Fishponds were made at Butleigh Wootton on the boundary with Street and at Pond Head south-west of Butleigh village. (fn. 9) The moor to the north-east falls below 10 m. (33 ft.). Ancient boundaries followed natural features along the ridge in the west and the course of a stream beyond Butleigh Wootton in the north-west. In the south-west the irregularity of the boundary suggests shared woodland. In the north and north-east, where the moor was considered a part of Glastonbury Twelve Hides hundred, (fn. 10) and the course of the Old Rhyne had anciently marked the extent of the parish, new limits were negotiated in the later 17th century when South moor was inclosed. (fn. 11) Great Breach and Copley woods in the south have been designated a Site of Special Scientific Interest and are in the care of English Nature. In the woods stand an obelisk in memory of Hungerford Colston, accidentally shot in 1852. (fn. 12)
Communications
The stretch of road along the ridge known as Reynold's Way or High Street (fn. 13) and probably of Roman origin, seems to have been part of the route linking Ilchester with the Roman port at Crandon. (fn. 14) It was clearly an important route and was defended by an earthwork known as the New Ditch, similar to Ponter's Ball in Glastonbury. (fn. 15) The road was turnpiked by the Langport, Somerton, and Castle Cary trust in 1778 but had been disturnpiked probably by 1830. (fn. 16) A road from the ridge passes west of Butleigh village and north of Wootton, where it was known as Wootton Hill or Portway c. 1190, (fn. 17) before meeting the Street Portway. (fn. 18) It may have been the highway between Butleigh and Butleigh Wootton to whose repair John Cammel of Glastonbury left four marks in 1487. (fn. 19) Formerly it left the ridge road further east than its present course and passed through Butleigh crossroads into Harepits Lane. The crossroads was marked by a 14th-century cross, of which only the socket remains incorporated into a war memorial. In the late 18th century the cross was flanked by elms. (fn. 20) In 1815 it was planned to turnpike that road extending it across Cow bridge into Glastonbury. (fn. 21)
The scheme does not appear to have been carried out, but the road was later part of a route from Castle Cary to Glastonbury. (fn. 22) The other through route was Nodway or Oddway, also known as Wood Lane, from Barton St. David to Street, avoiding Wallyer's bridge, now interrupted by the diversion of the section in front of Wootton House in 1818. (fn. 23) Near Butleigh wood it crossed Groutham bridge, recorded in 1356. (fn. 24) There were routes through Harepits Lane and Back Town, known as the market road to Somerton in the later 18th century, and by another lane further to the west to Baltonsborough, which was closed south of Butleigh village in the 19th century. (fn. 25)
Wlgar's bridge until 1503 or later appears to have been at Moorhouse in Butleigh, where the Brue probably ran through the lowest part of the valley, until straightened and moved further east in the later Middle Ages. (fn. 26) The present Wallyer's (fn. 27) bridge over the Brue was maintained half by Butleigh and half by Baltonsborough. It was a timber bridge, not suitable for waggons in the late 18th century, although a ford was provided. (fn. 28)
Population, Settlement And Buildings
In the late 18th century there were said to be 700 inhabitants in the parish. (fn. 29) In 1801 the population was 694; it rose to 710 in 1811 and then to 952 in 1831 and, after a fall to 872 in 1841, reached 1,035 in 1851 (fn. 30) and 1,038 in 1861. Numbers declined to 954 in 1871, to 771 in 1881, to 636 in 1911, and to 479 in 1961. Thereafter the population rose to 596 in 1971, to 777 in 1981, and to 849 in 1991. (fn. 31)
Butleigh village seems originally to have grown up along a road curving east and then south. That road, formerly known as Butleigh Street and containing medieval houses, (fn. 32) probably ran straight to Oddway, a route now occupied by a footpath. By the late Middle Ages the village had spread along side streets such as Water Lane, where two medieval and several 17th-century houses survive, (fn. 33) and Chapel Lane from the late 18th century, (fn. 34) and also along Oddway and Barton Road to the south of the village from the 16th or early 17th centuries. (fn. 35) By the late 18th century there were said to be 50 houses at Butleigh. (fn. 36) Most 19th-century development was renovation of existing houses, (fn. 37) including Holman's Farm, which has early 19th-century farm buildings (fn. 38) and infill with minor changes to the street pattern. There has been considerable expansion in the later 20th century including the conversion of farm buildings in the village and an estate of 32 houses built in 1980. (fn. 39)
Bridge Farm in High Street has an early 14th-century four-bay possibly part-floored hall, with a roof of tiered crucks, the lower pair with archbraces and windbraces; the chamber wing may have been added. (fn. 40) Slight evidence survives of later medieval houses also in High Street including no. 22 and the high-quality Periams (no. 29), and Penrose and Sycamore cottages in Water Lane. (fn. 41) Several houses were altered in the later 16th and the 17th centuries by the insertion of floors and chimney stacks, as at Bridge Farm, by the addition of a wing, and by refenestration as at no. 29 with a 1639 datestone. Others were newly built with 2- or 3-room and cross-passage plans. (fn. 42) Corvyle House, now Dower House, south-west of the village, was built in the late 18th century and has a double-pile mansard roof. (fn. 43)
Butleigh Wootton, recorded in 1189, (fn. 44) lies around a rectangle of lanes in the north-west of the parish. There were said to be 20 houses there in the late 18th century, (fn. 45) and in 1947 there were 5 farms, 30 cottages, and 3 other houses. (fn. 46) At least two houses date from the 17th century or earlier and South Wootton House originated as a 17th-century farmhouse. There are also an early 18th century thatched cottage and a 19th-century farmhouse with a window from an earlier building.
In the late 18th century there were said to be 30 houses outside the main settlements, (fn. 47) including several farmsteads with 16th- or 17th-century houses. (fn. 48) A house and dovecot adjoining Butleigh wood in the south-west, part of a farm leased in 1646 and 1710, (fn. 49) were demolished in 1758–9. (fn. 50) The base of the dovecot survives with three tiers of nest boxes. (fn. 51)
Events And Social Life
Royalist troops were entertained at Butleigh in 1642 after the skirmish at Marshal's Elm in Street. (fn. 52) The Butleigh Friendly Society was started in 1832 and held a feast in May. It survived until after the First World War. (fn. 53) There was a band room in Water Lane in the 19th century. (fn. 54) A cricket ground and pavilion had been built west of Wootton House by 1904. (fn. 55) A greyhound kennels was kept near South Wootton House by Miss Fanny Hood (d. 1941). (fn. 56) In June 1906 the Butleigh Revel, a pageant based on episodes of Glastonbury legend and history, was held in the grounds of Butleigh Court before several thousand spectators. (fn. 57) The Dove centre for arts and crafts is based in Butleigh.
MANORS AND OTHER ESTATES
During the Middle Ages Glastonbury abbey was the dominant landowner in the parish but for much of its later history Butleigh was divided between two estates. In the east Butleigh manor was centred on Butleigh House, later Court, and in the west the Butleigh Wootton estate around Wootton House. Other holdings appear to have been absorbed into the larger ones or fragmented.
Butleigh Manor
In 1086 the abbot of Glastonbury held Butleigh, and three landholders, Turstin son of Rolf, Roger de Courcelles, and Alstan were recorded as holding parts of it of the abbot. Turstin's holding was not physically at Butleigh but is identified as Blackford and Holton with smaller outliers in adjoining parishes. (fn. 58)
The abbot's holding can perhaps be traced back to the gift of 20 manses made in 801 by King Egbert to Eadgils, minister of the West Saxons, who gave them to Glastonbury abbey. The abbey held the largest estate in Butleigh in demesne in 1066 and 1086. (fn. 59) The manor continued to be held by the abbey until the Dissolution in 1539. (fn. 60)
In 1547 the Crown granted the manor and certain land to Edward Seymour, duke of Somerset, (fn. 61) subject to a 21-year lease of the capital messuage and demesnes made in 1540 to Thomas Strode. (fn. 62) In 1554, two years after Somerset's attainder, Sir Edward Peckham was granted manor, capital messuage, and named lands, to be held in fee. (fn. 63) Before 1563 Peckham granted 299-year leases of the capital messuage and other parts of the manor. (fn. 64)
In 1563 Peckham sold the manor to John Robinson, (fn. 65) and in the following year Robinson sold the manor to Henry Billingsley, a London haberdasher. (fn. 66) Billingsley in 1569 sold it to Christopher Symcox, already lessee of the capital messuage and other property. (fn. 67) In his turn Symcox sold some of the lands in fee or to be held by knight service. (fn. 68)
Christopher Symcox died in 1608 and was followed by his son Thomas (d. 1619) and by his grandson, also Thomas, who succeeded as a minor. (fn. 69) In 1653 the younger Thomas, his wife Dorothy, his mother Alice, then widow of Thomas Paulet, and the mortgagee sold the manor, except the estate of Alice (d. 1656), to John Webb. (fn. 70) John Webb was a pupil of Inigo Jones, whose kinswoman he married, his deputy as Surveyor of the King's works, architect of parts of the Queen's House, Greenwich, Greenwich Palace, and Whitehall Palace, and author of Vindication of Stonehenge Restored (Butleigh, 1664). He made Butleigh his main home from 1654. (fn. 71)
John (d. 1672) and his wife Anne (fl. 1681) were succeeded by their son James (d. 1690) and by the latter's widow Catherine (d. 1712). In 1709 it was settled on James's son John for his marriage to Elizabeth Medlycott. (fn. 72) John (d. 1712) was succeeded by his infant daughter Catherine. She married Thomas Medlycott Riggs of Binfield (Berks.) in 1737 and died four days after him in 1738. (fn. 73)
Catherine had devised the manor to her executor, James Grenville, a younger son of Hester, Countess Temple. (fn. 74) Grenville was succeeded at his death in 1783 by his elder son, also James (cr. Baron Glastonbury of Butleigh 1797, d. unm. 1825), although some land passed to his younger son Gen. Richard Grenville (d. 1823 s.p.). (fn. 75) Under Lord Glastonbury's will the estate passed to the Revd. George Neville, a distant cousin and later Dean of Windsor, who on succession took the additional name of Grenville. (fn. 76) At his death in 1854 George was succeeded by his son Ralph, and on Ralph's death in 1886 by Ralph's son Robert. Robert Neville Grenville died without issue in 1936 and the estate was first held in trust and in 1947 divided and sold. (fn. 77)
Manor House
In the early 14th century the capital messuage of Glastonbury abbey's manor comprised a hall, kitchen, and bailiff's chamber. (fn. 78) Abbot Walter of Taunton died there in 1323. (fn. 79) The hall and chamber were rebuilt in the mid 14th century. (fn. 80) No further structural details are known until the early 18th century, although it is probable that work was done during John Webb's occupancy between 1654 and 1672. (fn. 81) In 1712 the house comprised a hall, dining room, two parlours, six chambers, two closets, a nursery, and a kitchen, (fn. 82) and it seems to have changed little by the 1730s. (fn. 83) In 1741 the front of the hall was rebuilt and the gables of what was called the 'high building' were demolished. (fn. 84) In 1773 a range containing a dining room, breakfast room, and staircase perhaps replaced one mentioned in 1765 in which the great dining room, probably the hall, lay over cellars. (fn. 85) The changes were evidently considerable as between 1759 and 1811 the number of taxable windows had increased from 32 to 91. (fn. 86) In the late 18th century a variety of proposals for alterations were drawn up, including some attributed to William Paty for rebuilding the house in Palladian style. (fn. 87) In the 1830s the house, known as Butleigh House in 1829, had four ranges almost enclosing a courtyard, which was entered from the north-west. The south-west range, of two storeys and three bays, was apparently the oldest. (fn. 88) It had two-light mullioned windows of late 16th- or 17th-century type and a gabled south-east cross wing from which extended an irregular south-east range with at least one sash window and a projection with a large chimney. (fn. 89) The rest was formed by two seven-bayed, two-storeyed ranges on an L-plan, both of which had plain classical 18thcentury fronts. The north-east range was set back slightly from the north-west range, which was two bays deep and on the façade oval or round windows in a high basement and a wide pedimented entrance reached by steps, a design that bears some relationship to a 17th-century drawing possibly associated with Butleigh. (fn. 90) A bowling green was recorded in 1765, (fn. 91) and in 1829 there were a grapehouse, greenhouse, icehouse, stables, and pleasure grounds. (fn. 92) Butleigh House was said to have been burnt down in the 1830s, (fn. 93) but was possibly only damaged and was subsequently demolished. Drawings by Edward Blore may relate to a proposal to rebuild it. (fn. 94) It was not until 1845–51 that a new mansion, Butleigh Court, was begun to conventional U-plan Tudor-style designs by J. C. Buckler slightly further north-west. (fn. 95) Buckler also designed lodges, offices, and farm buildings but it is not clear if any were built. (fn. 96) It seems likely that E. B. Lamb, who in 1856 designed a gateway with integral lodges (now a house) on the main road, completed Buckler's work at the house and on the estate, as the preferred architect of Ralph Neville Grenville. Lamb was also responsible for a fountain at the old entrance to the Court east of Bigg's Lane which was pulled down because of an inadequate water supply. (fn. 97) Butleigh Court was uninhabited after 1936 and vandalised. In 1947, apart from the east wing and basement, the only habitable area of the house was the ground floor comprising library, salon, morning and dining rooms, and servants' hall. Some painted ceiling beams and carved stone fireplaces survived. (fn. 98) In the late 20th-century rear and south portions were demolished and the rest was restored as flats. Detached houses were built in the former gardens in 1998.
The grounds around Butleigh Court were laid out as railed gardens, probably in the late 18th century, and an icehouse was recorded in 1813. (fn. 99) The grounds were extended to form a park including a pinetum in the 19th century. George Neville Grenville planted the cedar avenue, part of which survives. (fn. 100) In 1851 he planted deodars and oaks. (fn. 101)
St. Clare Estates
In 1086 Roger de Courcelles had an estate, possibly that held by Shirwold in 1066, which was held of the abbot of Glastonbury (fn. 102) and was still held of the abbot in 1343. (fn. 103) That part of Butleigh, although held of the abbot, formed part of the barony of Curry Malet (fn. 104) and was in the share which descended to William de Forz (d. 1259), son of Mabel Malet, one of the Malet coheirs. Cecily, one of William's coheirs, married John de Beauchamp (d. 1283). (fn. 105) In 1317 she was said to hold 3 carucates as a free tenant by homage and socage as part of her manor of Compton Dundon. (fn. 106) The Butleigh holding thereafter descended with Compton Dundon until 1510 or later. (fn. 107)
The Huse family held the barony land in Butleigh as a mesne tenancy by c. 1260 in the person of Ralph Huse. (fn. 108) William Huse, son of Ralph, occupier in 1287 and 1303, (fn. 109) was followed by Reynold who did fealty for a 'great' knight's fee in Butleigh and Long Sutton in 1337, and he or a namesake held it in 1361. (fn. 110)
The terre tenancy of the Malet fee was held c. 1260 as a half fee by Michael le Gouvis. (fn. 111) His son, also Michael, settled it in 1289 on himself and his wife, with remainder, failing issue, to William Wason. (fn. 112) Michael was still alive in 1290. (fn. 113)
His unnamed heirs were returned as holders in the early 14th century. (fn. 114) William Wason was still in possession of land in Butleigh in 1327 and 1329, (fn. 115) but by the time of his death in 1336 Robert St. Clare held of Henry Huse a capital messuage, land, and at least one villein tenant. (fn. 116) The St. Clares had held an interest in the estate by 1289 or earlier, (fn. 117) and Richard St. Clare, probably Robert's uncle, (fn. 118) was a taxpayer in Butleigh in 1327. (fn. 119)
The heir to the estate in 1336 was Robert St. Clare, then a minor. (fn. 120) He died in 1359, (fn. 121) leaving sons Richard and John and an estate which by 1360 was encumbered with the life interests of his mother, his widow, and his two sisters. (fn. 122) Richard died in 1363 and his mother Sibyl in 1372; (fn. 123) the heir under a settlement of 1360 was (Sir) William Bonville (d. 1408). (fn. 124) Ownership of the estate thereafter has not been traced until 1521 when Robert Appleton died holding what was described as a manor in Butleigh held of Compton Dundon manor. (fn. 125) Earlier, in 1475, Appleton had held land there formerly belonging to William Wason and John Caux, possibly an error for Tok. (fn. 126) Appleton's heirs were his three married daughters and the children of his two other daughters. (fn. 127)
One share, known as Seyncler manor in Butleigh and Compton Dundon but held of Butleigh, (fn. 128) passed in 1547 from Nicholas Pyne to Edward Knollys (d. 1571) (fn. 129) and from him to another Edward, who in 1589 sold c. 100 a. to Richard Cabell of Buckfastleigh (Devon). (fn. 130) Richard (d. 1613) was succeeded by his son Richard (fl. 1640) and the latter's sons Richard (d. c. 1678) and Samuel (d. s.p. 1699) in turn. (fn. 131) Samuel was succeeded by Richard's daughter Elizabeth (d. by 1729) who married Cholmley Doyly and later Richard Fownes. She appears to have divided and sold her estate c. 1707 and it has not been traced further. (fn. 132)
Another share of Robert Appleton's estate descended to his grandson Augustine Pyne in 1555. It was then said to be held of Butleigh manor, but Pyne and successive owners owed suit to Compton Dundon manor until 1790 or later. (fn. 133) Lewis Pyne succeeded his father in 1555 and was still in possession in 1608. (fn. 134) By 1616 the estate was held by the Revd. Thomas Rocke in whose family it continued until it was sold, mainly to George Neville Grenville, in 1828. (fn. 135)
A house or houses called Sinclers or Sinklease in the 17th and 19th centuries (fn. 136) and an estate called St. Clares manor in the 19th (fn. 137) represent other shares of the former St. Clare estate. Sinklers House was in 1674 part of the share of Anne, wife of John Browning, (fn. 138) one of the five daughters of William Ewens (d. 1625) and granddaughter of William Ewens (d. 1589). (fn. 139) Two other daughters also held land there. (fn. 140) In the earlier 19th century William Dickinson of Kingweston claimed to be lord of a St. Clares manor. (fn. 141)
The capital messuage of the St. Clare estate in 1336 included a hall, a chamber on its north side, and a garden on the east. (fn. 142)
Wootton Manor
Wootton was not named in 1086, although it might have been the half hide held by Alstan or Alward or have been land recovered from woodland. (fn. 143) Among the several free tenants of the abbot in 1189 were the abbey's hereditary baker Matthew Pasturel, who held a virgate at Wootton, Mark of Wootton who held two virgates, and Nicholas of the wood who also held two virgates. (fn. 144) The Pasturel virgate may have reverted to the abbey in the 13th century and may have been attached to the chamberlain's office. (fn. 145) Robert of Wootton, Mark's successor, is said to have enfeoffed Richard Alewey or Alwyne (fl. 1316–27), who was followed by Matthew Aleway. (fn. 146) By the late 15th century that estate probably formed part of the holding in Butleigh Wootton, Compton Dundon, and Street which in 1536 was sold by Sir William Carent to Edward Carne. (fn. 147) In 1545 Carne sold it to Robert Hyett (d. c. 1558). (fn. 148)
In 1566 Thomas Hyett, son of Robert, sold some of his estate to Richard Walton. He reserved a life interest in the capital messuage and demesnes (fn. 149) and subsequently sold his interest to Andrew Dyer (d. 1590). (fn. 150) Dyer's son Edward sold it in 1613 in order to pay debts, (fn. 151) and in 1666, and probably in 1649, (fn. 152) the capital messuage was owned and occupied by James Periam, (fn. 153) whose family had been at Butleigh Wootton by 1595 or earlier. (fn. 154)
James (d. 1681) was succeeded by his son, also James (d. 1725), and by the latter's son James (d. 1731) who married Joan Pope (d. 1722), heiress to a substantial estate at Wootton. (fn. 155) John (d. 1788), son of James and Joan, was succeeded by his only surviving child Elizabeth, who in 1792 married Capt. Alexander Hood (d. 1798 on the Mars). (fn. 156) Several members of the Hood family were naval officers including Capt. Alexander's brother Vice-Admiral Sir Samuel Hood, Bt. (d. 1814), his grandson Arthur, Lord Hood of Avalon (d. 1901), First Sea Lord, and his cousins, both admirals, Samuel, Viscount Hood (d. 1816), and Alexander, Viscount Bridport (d. 1814), sons of the Revd. Samuel Hood, vicar of Butleigh. (fn. 157)
Elizabeth (d. 1855), widow of Alexander Hood, added considerably to the estate and like her father exchanged lands with the owners of Butleigh manor. She settled part of the estate on her son (Sir) Alexander Hood (d. 1851) (fn. 158) and was succeeded by her grandson Sir Alexander Hood Bt. (d. 1892). His son Sir Alexander Fuller-Acland-Hood, was created Lord St. Audries in 1911. Lord St. Audries died in 1917 and was succeeded by his son Alexander (d. unm. 1971), who gave the house to his younger brother John in 1953. In 1998 the estate was in the possession of John's widow, the Hon. Mrs. Phyllis Acland-Hood. (fn. 159)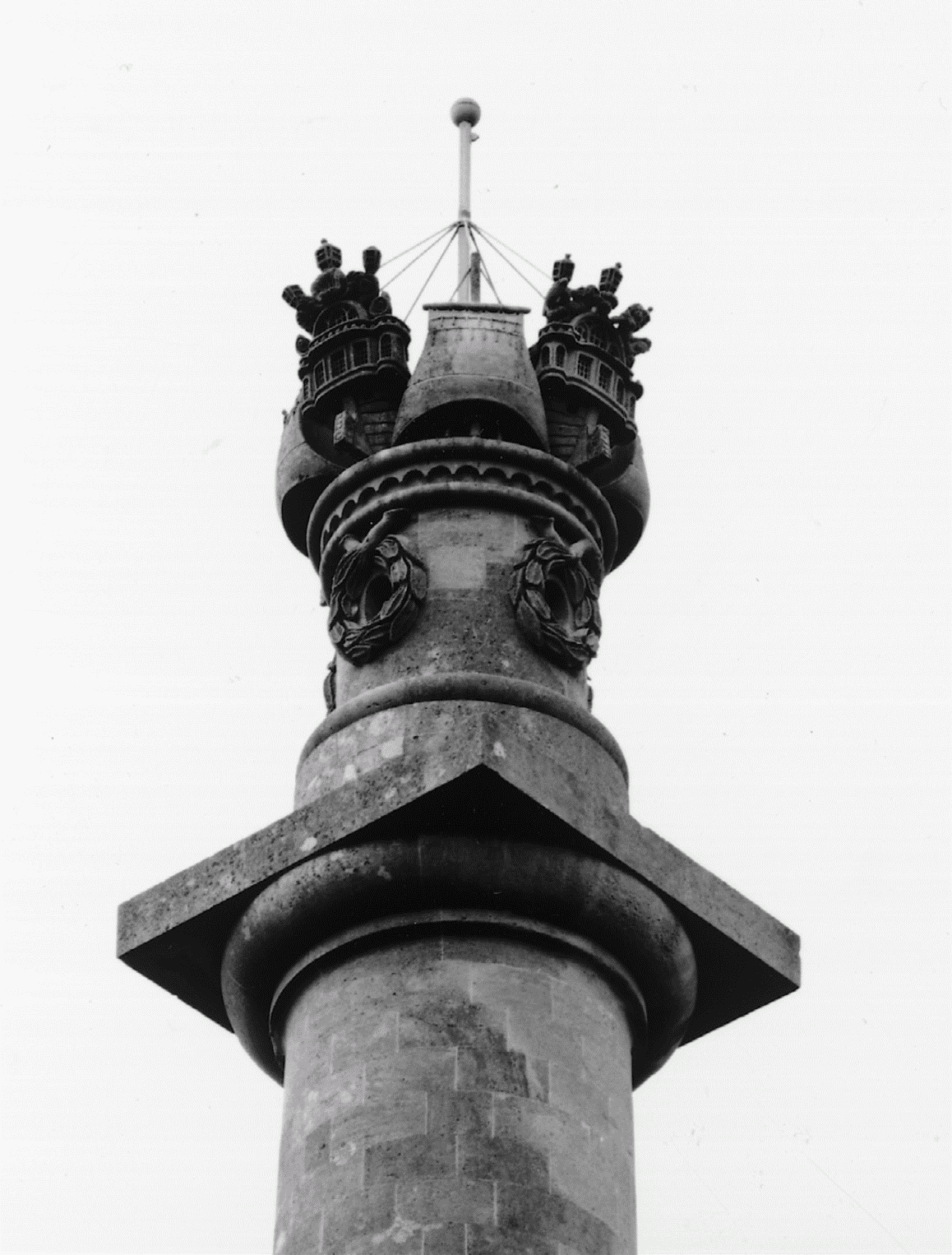 Manor House
Wootton House is plain, classical, and two storeyed. Mostly built of coursed lias, it is ashlar-faced on the main south front and roofed in Welsh slate with stone slate margins and clay tiles to the rear and west wing. It has a five-bay, double-pile central block with end stacks, lower hipped-roofed wings of one bay, a long range of one and a half storeys projecting west, and an east service addition. There is an apparently ex-situ datestone, inscribed IP 1649 RP, (fn. 160) over an internal door in the west range, which has cross windows of timber and may have originated as a free-standing service range of the house built in 1722 by James Periam (d. 1731) for £1,200. (fn. 161) The windows of the central block were probably similar before being sashed in 1740, (fn. 162) when the parapet was presumably added and possibly the wings: all the south-facing windows and the doorway of the central block and west wing have projecting keystones. A new parlour floor was installed in 1763 and a new kitchen in 1777. A north pile of rooms was added to the centre block in the early 19th century, probably in 1802, and the drawing room seems to have been refitted about that time with new chimney pieces bought in 1807. (fn. 163)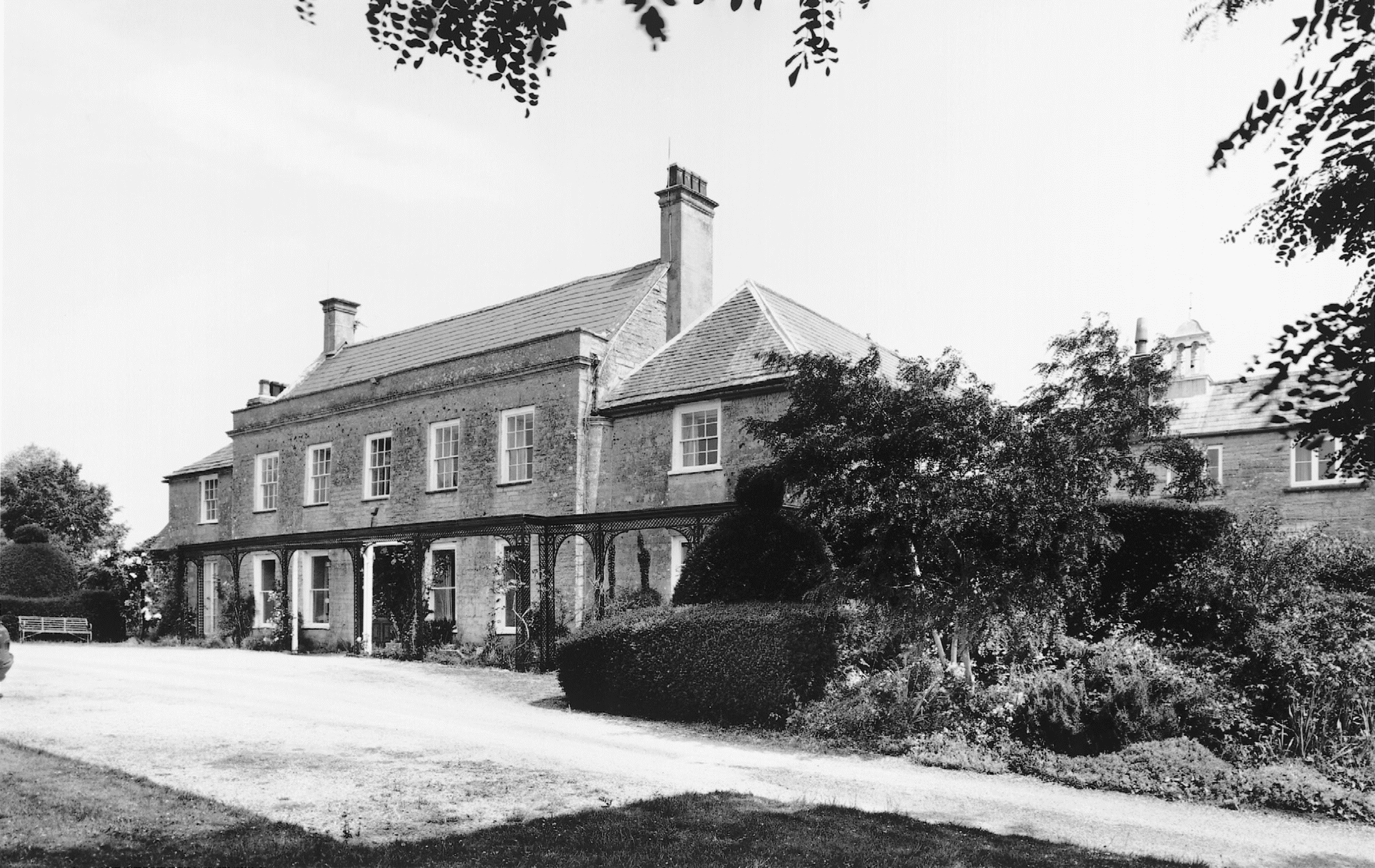 About 1843 (fn. 164) there was an L-shaped north-west wing and a south porte-cochère, which was replaced, later in the 19th century, by a single-storey, five-bay cast-iron verandah, behind which the ground floors were fitted with plate glass. The house was reduced by demolition of the north-west wing after c. 1885. (fn. 165) During the late 19th and early 20th century the house was occupied by younger sons of the owners or by tenants.
The grounds were developed during the 18th century and included stables in 1747, a semicircular drive in 1748, altered in 1819, and an ornamental cottage in 1825. (fn. 166) The garden was laid out c. 1910 by Avray Tipping, and the west end of the west range was made into a summer house. (fn. 167)
Rectory Estate
The rectory belonged to Glastonbury abbey until the Dissolution. (fn. 168) It was let c. 1518 to Walter Adams and appeared to consist only of tithes, (fn. 169) worth £12 in 1535. (fn. 170) In 1540 the rectory was let by the Crown for 21 years to Thomas Strode (fn. 171) who left it in 1544 to Andrew Wadham. (fn. 172) It was let by the Crown to a succession of tenants during the later 16th century. (fn. 173) By 1606 it had been acquired by Robert Morgan and Thomas Butler who sold it in that year to Thomas Symcox and his wife Alice to hold in free socage of the king. (fn. 174) Thomas (d. 1619) left it to Alice who in 1649 leased it to Ralph Hopton and others for 200 years after her death, possibly in trust for any grandchildren. In 1653 it was excluded by her son Thomas from the sale of the manor. Alice died in 1656. (fn. 175) In 1671 Thomas, who had mortgaged it, assigned it to John Webb (d. 1672), who left it to his son William. In 1673 Thomas Symcox and his younger children released their interest in the rectory to William who mortgaged and sublet it. In 1726 the mortgagees sold it to James Periam (d. 1731) and his kinsman John Smithfield, and in 1736 James's son John conveyed it to William Howe. (fn. 176) By 1757 the rectory was held by Catherine, William's widow, who in 1767 sold it to James Grenville. (fn. 177) It descended thereafter with Butleigh manor. (fn. 178) In 1843 the rectory comprised tithes, commuted for a rent charge of £215, and glebe of over 72 a., (fn. 179) actually Shore's tenement and lands held for life by Alice Paulet but which after her death were always held with the rectory and later known as Home Farm. (fn. 180)
Other Estates
Freeholds Held of Butleigh Manor
There were several freeholds attached to Glastonbury abbey's manor by the late 12th century. In 1189 Robert le Tok held 1 or 2 virgates of the abbey for two sesters of honey and a further virgate for a money rent. (fn. 181) Robert was still in possession in 1204, (fn. 182) followed by Roger and by William le Tok c. 1250, (fn. 183) but by 1280 the three virgates were disputed between Roger and Walter le Tok. Walter recovered by default. (fn. 184) Robert le Tok held the estate in 1317 (fn. 185) and 1327. (fn. 186) Robert was succeeded by John le Tok, who in 1336 settled the estate on himself and his family and did homage to the abbot in 1343 when 40 a. was held by a sub-tenant Sir Simon Furneaux. (fn. 187) John may have been alive in 1374. (fn. 188) The estate, described as a manor in 1506, (fn. 189) passed to Robert Appleton (d. 1521) as heir to his mother Joan (fl. 1472), daughter and heir of William Wason or Weston and wife of John Appleton. It was probably shared amongst his daughters like the St. Clare estate. (fn. 190)
A virgate held by Christine, wife of Oric, in 1189 (fn. 191) and possibly by her son Arnold (fn. 192) or his brothers may be that held by William of Merton (fl. c. 1255–75). (fn. 193) William was succeeded (fn. 194) by his daughter Emmeline, who c. 1302 married William Huse. In 1316–17, after her husband's death, Emmeline gave the virgate to William's son Reynold Huse, who had married her daughter by a previous marriage, Joan Moleyns. Her son John Moleyns and his son Henry released their claims (fn. 195) but in 1322–3, probably following Joan's death, Huse released lands in Butleigh (fn. 196) and in 1343 Henry Moleyns held the estate. (fn. 197) That was presumably the virgate later held for the same rent by his son John. (fn. 198) Henry also held a virgate of the Beauchamps. (fn. 199) John Moleyns, who succeeded as a minor, (fn. 200) died c. 1387 having let three houses and two virgates to his brother Henry (d. 1397), who forfeited them in 1390 by subletting. They were granted to John Franke until John's son Nicholas came of age c. 1403. (fn. 201) In 1406 the land was said to be held of John Daubeney, a minor in the king's ward, who held half of the abbot and half of John Panes, who had bought a large estate in Butleigh in 1364. (fn. 202) Nicholas (d. 1430) was succeeded by his son John (fn. 203) but the estate has not been traced further.
Reynold of Mere held one hide of the king by knight service in Street and Butleigh c. 1260. (fn. 204) He also had a messuage and virgate in Wootton which John of Mere held in villeinage and a further c. 150 a. granted to Reynold in 1273 by the abbey in exchange for land in Brentmarsh. Some of the land was later sold to Richard Prowet, but the messuage and carucate were sold by John of Mere in 1306 to Nicholas of Langland. The same Nicholas granted it to William Bourne, canon of Wells, who had obtained a licence to alienate it to Glastonbury abbey. The abbey acquired the estate in 1307 except for the dower of Joan, wife of John Moriz, (fn. 205) which appears to have been held by Bourne in trust for her by 1317. John of Mere retained the virgate, a freeholding in 1317, (fn. 206) and it may have been the estate held by John de Godesland (d. s.p. 1340) and his wife Alice of the abbot for their lives. (fn. 207) In 1439 Thomas Fermour was licensed to give the abbey three messuages and 7½a. (fn. 208) which may have been added to the former Mere estate. It probably passed with Butleigh manor to the duke of Somerset. (fn. 209)
Freeholds Held of Compton Dundon Manor
Eleanor, widow of Sir Thomas Beauchamp (d. 1444), (fn. 210) held land by knight service which she granted to Giles Daubeney, who settled it on John Hody before 1467. It descended in the Hody family until the mid 17th century but before 1756 had passed to George Strode. (fn. 211) George had already been succeeded by 1783 by Charles Strode, who sold part of his estate in the 1820s to the Revd. George Neville Grenville, retaining only a house and orchards in 1843. However, the lords of Compton Dundon continued to demand the customary rent as late as the 1850s, although it had not been paid since 1797. (fn. 212)
John Fulbrook held an estate in Butleigh from Compton Dundon manor as a quarter fee. He died without issue before 1449 leaving his lands to John Lyte, but the Butleigh estate escheated to the lord of Compton Dundon and was let. (fn. 213) By 1583 the freehold was held by the Wallis family who retained it until the late 17th century. (fn. 214) It has not been traced further.
ECONOMIC HISTORY
Agriculture
In 1086 the whole Butleigh estate was assessed at 20 hides and there were 19 ploughteams. Glastonbury abbey held 5 hides in demesne and their tenants half that amount with 6 teams. Alstan held half a hide with 1 team. Roger de Courcelles held 2 hides in demesne but further details of his holding cannot be separated from those of Turstin son of Rolf, whose land has been identified as outside the parish. (fn. 215) The abbey demesne had 7 serfs and its tenants comprised 11 villeins and 7 bordars. Abbey demesne meadow measured 50 a. and the stock consisted of 2 horses, 12 beasts, 25 pigs, and 120 sheep. Alstan had 1 horse and 60 sheep. (fn. 216)
Early Middle Ages
In the early 12th century the abbey demesne estate was let with 4 ploughs and a dairy of 8 cows and produced a rent of £8. (fn. 217) It was still let later in the century when the dairy had doubled in size, (fn. 218) but by 1171 the cows had given place to oxen and two small farms were identified. Total cash rent was then slightly less than before but some tenants paid a total of 6 sesters of honey. (fn. 219) Oxen continued to dominate demesne stock, perhaps for the rest of the century. (fn. 220)
In 1189 the balance between abbey demesne and tenant holdings had changed from a century earlier. Although the size of the demesne is not then known there were 17 virgaters holding a total of 21 ½ virgates, a further 9 each holding ½ virgate, and 30 holders of 5 a. Three of the virgaters together paid 6 sesters of honey for all services, several paid cash, one to the abbey infirmary, and one held as abbey baker. Most tenants paid measures (stakas) of wheat at Martinmas (11 Nov.) and the 5-a. tenants paid hens as church scot. Most of the virgaters performed some agricultural services, usually ploughing or carrying work; the 5-a. tenants usually owed daily or alternate day works. Martinmas rents totalled 26s. 8d. The land was said to be well cultivated and the corn and hay well gathered. (fn. 221)
Half a century later there was an increase in rents and services. The 17 virgaters (4 described as free tenants), 10 half-virgaters, and 18 5-a. tenants paid gavel and larder rents as well as church scot and performed ploughing, hoeing, mowing, reaping, and carrying works including carrying firewood from Baltonsborough, working in the vineyard at Glastonbury, and maintaining the park pale at Pilton. The 5-a. tenants also threshed, ditched, and gathered withies, and made hurdles, but only with licence could marry their daughters or sell their mares. (fn. 222)
Labour services continued to change or be defined. By c. 1260 virgaters were required to plough 12 a. each and perform 94 dayworks in addition to carrying firewood, haymaking, reaping, and fallowing. There were 9 tenants holding houses but no land, only one of whom owed work. Rents and works accounted for nearly two thirds of the value of the estate. The abbey demesne comprised 778 a. of arable in the two open fields, east and west, 141 a. of meadow, and 71 a. of pasture including 20 a. of underwood. The demesne arable, shared between the east and west fields, was cultivated with 7 ploughs by customary work and 3 permanent farm servants. Wheat, barley, oats, and beans were the regular crops. There was pasture to support 58 oxen and 15 cows with calves, and common pasture for 200 sheep. Some 25 a. of meadow was described as new. (fn. 223)
There is some evidence that in the later 13th century grassland had been converted to arable or had been inclosed. (fn. 224) New rents included money for land called Horsey, inclosed and improved after 1289. (fn. 225) The importance of intercommoning on South or Alder moor and Sedgemoor is clear from disputes. (fn. 226)
Later Middle Ages
In 1300 rents, which included money in lieu of vineyard work and rents of newly-inclosed land, accounted for half the cash receipts from the abbey's manor, although several rents were acquitted for work and some arable, pasture, and underwood were sold. Wheat, oats, and beans were sown on 300 a. and the rest was presumably fallow. There was a herd of cows with two cowherds producing 315 cheeses and 27 lb. of butter. (fn. 227) In 1301 the dairy produced 315 cheeses and over 7 stone of butter from 26 cows. Other cattle were kept with horses, pigs, sheep, and geese. Rents were only one third of income because of increased sales and court profits. (fn. 228) In 1312 more works were being sold although 424 a. was sown with wheat, beans, and oats. Stipends were paid to a bailiff, a hayward, a carter, two drovers, and a ploughman. A second carter, a dairyman, and a swineherd were employed in the summer. There were 16 cows, which were kept on Horsey and produced 136 cheeses and 5 stone of butter. A dovecot produced 74 squabs. (fn. 229) By 1317 (fn. 230) the demesne arable had increased slightly to 814a., probably partly the result of the acquisition of the Gouvis land (fn. 231) and partly at the expense of meadow (114 a.) and pasture (57 a.). There was more pasture on South moor which was shared with, among others, the inhabitants of Butleigh Wootton who evidently had their own enclosure during a chase. (fn. 232) The pattern of tenants' holdings had changed little since the 13th century although some amalgamation produced a new category of three-ferdellers and most tenants held overland for cash rents including assarts and demesne arable. A few tenants held several holdings but some tenements were shared; to the customary rents was added a toll on brewing. Tenants of the larger holdings owed additional carting service to the abbey's Wiltshire estates, and one had to carry malt to Baltonsborough mill and grain to Glastonbury. Cottars owed few works. (fn. 233)
By 1330 there had been a substantial increase in income from release of works, court profits, and sales. Pasture which had previously been sold was under wheat and beans, probably part of over 250 a. of arable sown, and a new granary was recorded. Pasture was sold, however, at Marledland, possibly former arable. Fifteen dairy cows and the dovecot were farmed but 19 cows and 10 calves were recorded among the stock, together with 4 sows, 36 other pigs, and 60 piglets. (fn. 234) In the later 14th century a Glastonbury sheep flock was kept for at least part of the year at Butleigh. Just over 400 wethers and hoggs were recorded c. 1354 and about the same number including ewes in 1367–8. (fn. 235) A century later the income had fallen to £46, mainly fixed rents. Much of the demesne arable in the two fields had been let but 126 a. was sown, mainly with wheat and oats, and six acremen were employed. Smaller herds of cattle and pigs were kept but squabs continued to be sold from the dovecot, and there were two drovers. (fn. 236) By 1535 rents had risen to £52 and the whole demesne was farmed for £11. (fn. 237) The fishery in the Brue, formerly let, was in decay because the Commissioners of Sewers had pulled down the weir. (fn. 238) The abbey still had 17 bondmen in the manor. (fn. 239) There was common meadow in 1554 at Harler Hawes in Eastmead. (fn. 240)
Seventeenth and Eighteenth Centuries
By 1627 the two former common arable fields of Butleigh included permanent closes which were either ploughed or mown when the rest of the field was fallow. (fn. 241) Butleigh Wootton had its own open field, probably forming part of Butleigh west field, and itself divided into west or south and east or north in the 16th and 17th centuries. (fn. 242) Inclosure of the common moor at Alder or South moor was resisted by tenants in 1613. (fn. 243) In 1626 the king's trustees let it to James Levington on condition that 50 willows and sallows were planted on the waste every year. (fn. 244) In 1638 Butleigh tenants had common on 205 a. but also shared rights with Baltonsborough over 567 a. of common north of the Brue. (fn. 245) Some division of the moor had thus already taken place but in the 1640s inclosures were thrown down and free passage was claimed over two great droves. (fn. 246) In 1652 it was said that Butleigh's share should be 220 a. with a further 30 a. allocated to the lord for his demesne. Contrary to that agreement, however, the 220 a. was said to have been assigned to the lord, Thomas Symcox. Further destruction of inclosures took place in the 1650s but removal of shrubs and thorns appears to have been for improvement. A new agreement was made in 1654, and after further dispute in 1672 the court of Exchequer ordered the 220 a. to be conveyed to the commoners. (fn. 247) In 1675–6 the Butleigh portion of South moor (220 a.) was divided into 62 lots, although a few people received more than one. (fn. 248)
Farmers in both the 16th and the 17th centuries seem not to have specialised but kept cattle and pigs and grew corn. (fn. 249) In 1627 most of the vicarial glebe was arable and the vicar had two barns and a hopyard. (fn. 250) In 1650 most of the former manorial demesne was let for £169 on leases for lives. (fn. 251) The lord retained between c. 375 a. and 430 a. including the former park. (fn. 252) Known as Butleigh or Old farm it was let from the mid 18th century. (fn. 253) A prosperous farmer in 1657 kept cattle, sheep, and pigs worth £80 and produced corn, bacon, and cheese. (fn. 254) Another left a flock of 40 sheep to his son in 1712. (fn. 255) In 1690 James Webb's livestock included 11 plough oxen and 12 cows and he had 78 a. under corn. His son kept only horses, oxen, and sheep in 1712 but had mixed crops in his barn worth £130. (fn. 256) A farmer from Butleigh Wootton had a herd of 28 dairy cows and 700 cheeses in 1737. He also had 8 plough oxen, horses, cattle, pigs, 166 sheep, 31 a. of wheat, 11 a. of beans, and 6 a. of peas. The total value of his stock and produce was almost £400. (fn. 257)
In the late 17th and early 18th century most tenants had arable in the common fields and one tenant in the later 17th century had 44 a. of arable under wheat, beans, barley, oats, and peas. Clover was also grown. A few tenants had common pasture and woodland. (fn. 258) In the 1730s there were no rack rents but some poultry and egg rents were still due and there were arrears. In 1741 most of the holdings owing poultry rents were in hand. (fn. 259) Many farms were held on leases for 299 years made by Sir Edward Peckham in the mid 16th century. (fn. 260) By the 1760s parts of South moor were rack rented: meadow was let for 20s. to 33s. an acre and after grass was also let. (fn. 261) Land was also marled. (fn. 262) At the same time land was exchanged especially between the Grenvilles and the Periams and the open arable continued to be inclosed. (fn. 263) Those inclosures caused conflict with the tithe impropriator but it was said that no-one had objected. The closes carried clover, which was mown, and wheat, both followed by beans. (fn. 264) Wootton field, which had lain open, had been inclosed by 1767, and in 1771 James Grenville completed the inclosure of over 1,000 a. in Butleigh fields. (fn. 265) Thereafter large farms could be formed and let at rack rents; farm buildings were enlarged or rebuilt in the late 18th and early 19th centuries with dairies, cheeserooms, and cider cellars. (fn. 266) Large new barns were built at Higher and Lower Hill farms, the former 115 ft. long with aisles. (fn. 267) In 1782 810 a. were tithed, including 458 a. of hay, 236 a. of wheat, 79 a. of beans, 19 a. of peas, and 13 a. of barley. (fn. 268)
When Sedgemoor was inclosed in 1796 the area allotted to Butleigh formed a detached part of the parish. (fn. 269) The cost, over £1,000 including gates and ditches, was met by a rate. (fn. 270) Hedges were planted there in 1805 and a house was built on a small hill at Nythe at the eastern end of the area in 1815. (fn. 271)
Nineteenth and Twentieth Centuries
During the early 19th century the Grenvilles continued to improve their estate, planting apple trees, erecting new houses and farm buildings, sinking wells, and fitting pumps. A threshing machine was installed in one farm in 1804. However, rents were abated during an agricultural slump in 1817–18. (fn. 272) One farm could not be let in 1840 because rabbits ate the new wheat. (fn. 273) By 1843 George Neville Grenville, who had sold an estate in Surrey to buy houses and lands in Butleigh, owned over 2,100 a. and Elizabeth Hood and her son held over 760 a. The rest was mainly in very small holdings. There were 2,704 a. of meadow and pasture, 1,105 a. of arable, and 133 a. of orchard. Of 43 holdings over 20 a., 23 were under 25 a., a further 13 were under 100 a., 5 had between 100 a. and 200 a., and two had 358 a. and 400 a. (fn. 274)
George Neville Grenville borrowed £4,000 in 1847 to drain all his lands including Sedgemoor, and the Butleigh Wootton estate was drained in the 1850s. (fn. 275) Drainage supported a tile business and employment for up to 80 people. (fn. 276) In 1849 Grenville planned to purchase the only large farm not on either of the main estates. (fn. 277) In 1851 700 a. of his estate was in hand, worked by 73 men and boys under a bailiff and 72 labourers were employed on 19 farms, half of which had over 100 a. One man grew teasels. (fn. 278) Grenville encouraged the use of roots, and on Butleigh Hill farm a 5-year rotation was practised using roots, barley, clover, winter beans to get rid of slugs, and wheat. Manuring was with superphosphate of lime, which was cheaper than guano, and a mixture of dung and Brue silt. Good root crops enabled the number of livestock to be increased and led to the provision of new buildings. (fn. 279) The Peckham leases fell in c. 1858, (fn. 280) those on the Butleigh Wootton estate already having been enfranchised or their reversions bought by the Periams. (fn. 281) During the later 19th century new farmhouses, waggon houses, cowstalls, dairies, and other farm buildings were planned on several farms, especially at Butleigh Wootton, and further exchanges between the Hoods and Grenvilles took place. (fn. 282) By 1864 the annual rental of the Grenville estate exceeded £4,700 (fn. 283) and in 1867 the Hood estate covered 1,718 a. of which c. 1,000 a. was in Butleigh parish. (fn. 284)
A portable engine was recorded in 1871, and in 1881 there were a steam plough foreman, traction engine drivers, and an engineer and steam ploughman employing 16 people. The number of labourers had reduced from c. 130 in 1871 to 54 in 1881. At least one farm was fitted with drive shafting. (fn. 285) Robert Neville Grenville (d. 1936) was a steam enthusiast who designed a steam car and boat as well as encouraging steam ploughing and cultivating. He also experimented with cider making. (fn. 286) In the early 1890s on average 400 sheep, 50 pigs, and 500 sacks of corn left the Grenville farms each year for onward transport by rail, and the estate imported by rail 400 tons of coal, 16 tons of cattle cake, and 15 tons of manure. (fn. 287) There was a cheese school at Lower Rockes farm. (fn. 288)
In 1905 land use had scarcely changed since 1843 with 2,326 a. under grass and 1,069 a. of arable. (fn. 289) By 1909 a small park had been created at Butleigh Wootton, but the size of that estate had changed little since 1867 and by 1913 the annual rental was over £2,100. (fn. 290) It comprised four dairy, two corn and grazing, four mixed, and two other farms in 1947, varying in size between 19 a. and 409 a. (fn. 291) The Grenville estate was broken up and sold in 1947, mainly to occupiers, and it was said that the village had depended on the squire and had 'not found its feet'. (fn. 292) Small parts of the Butleigh Wootton estate were sold off in the 1950s but the rental increased. (fn. 293) The estate covered 1,000 a. in the 1990s. (fn. 294) There were also improvements in the former Grenville farms and a sheep and corn farm had new farm buildings with a grain dryer and storage for 500 tons in 1966. (fn. 295) By 1980 there were only nine working farms in the parish of which three had no outside labour and the rest employed eleven men. (fn. 296)
Woodland
The names Butleigh and Wootton both indicate significant woodland before the Conquest (fn. 297) and in 1086 the abbot of Glastonbury had 100 a. there and the count of Mortain an area 2 furlongs by one furlong. (fn. 298) By c. 1260 East and West woods were recorded and in the west field furlong names indicated former woodland and woodland access; small pieces of meadow also had names suggesting former woodland. Fields called Blackthorn referred to local species. (fn. 299) In the late 13th century underwood from West wood and pasture in East wood, by then known as Esterbare, provided income for the manor. (fn. 300) By 1317 West wood measured just over 142 a. and East wood 72 a. (fn. 301) A park may have been created before 1403 in or near East wood, then known as the Grove or Butleigh Bare, and was planted with oaks. (fn. 302)
Butleigh wood, the former West wood, was claimed to be common in 1468 when inclosure of 100 a. on its east side was planned by Glastonbury abbey and opposed in Compton Dundon manor court. (fn. 303) In the 1540s the wood, evidently inclosed, comprised 93 a. of 30-year old oaks, maple, and hazel. The oak had been lopped every 20 years under abbey ownership, but the 1,000 oaks there at the time had become too large for lopping. The thorn was claimed by tenants for hedging and timber for repairs. Butleigh Bare was 40 a. of 100-year old oak let with the demesne farm. (fn. 304)
The moors in the earlier 13th century produced withies for hurdles and other products. (fn. 305) In the 1540s Alder moor had alder, withies, thorns, and oak up to 13 years old and could produce 40,000 faggots a year. (fn. 306) Planting willows and sallows was part of the proposed management of Alder moor in 1626, (fn. 307) and there were coppices in the 1650s (fn. 308) to satisfy commoners' firewood rights. (fn. 309) Parts of West wood had been let to individual tenants since the mid 16th century, (fn. 310) a practice which continued in the earlier 18th century at least for wood pasture. (fn. 311) Some of the woodland was then considered common. (fn. 312)
Woodland measured 377 a. in 1843, mainly at West and Copley or Great Breach woods in the south and Park wood, the remains of East wood, in the north-east. (fn. 313) In 1867 woodland on the Hood estate measured 123 a. (fn. 314) By 1905 there was 485 a. of woodland in the parish. (fn. 315) The Acland-Hoods invested in sawing equipment in 1954–6 and did significant business in timber. (fn. 316)
Mills
A mill was built in the 1170s and was let to a half-virgate tenant in 1189. (fn. 317) It was apparently returned to the lord's hands in 1324 when Robert le Tok released the site of the mill, pond, and watercourse to the abbot of Glastonbury. (fn. 318) Two millers from Butleigh were presented at the hundred court in the 1530s and one in 1622. (fn. 319) The Butleigh manor watermill was last recorded in 1641; in the early 18th century a tenement was said to have been formerly a water gristmill. It may have been at Porter's hill, north of the village. (fn. 320)
A windmill was sold by Andrew Dyer to Thomas Ludlow in 1585, (fn. 321) but its site is not known and it was not recorded again. A field known as Windmilltutt in 1782 (fn. 322) and Windmill Foot in 1843, in the east of the parish near Pond Head, may mark the site of a windmill. Mill Close on the high ground to the south of the village was the site of a windmill which had been demolished by 1660. (fn. 323) It may have been rebuilt by 1675 (fn. 324) but was down by 1735 (fn. 325) and rebuilt again by 1783. (fn. 326) Recorded c. 1817, (fn. 327) it had gone by 1843. (fn. 328)
Trade And Industry
A fuller was recorded in 1432 (fn. 329) and a fustian weaver in 1605. (fn. 330) In the 17th and the early 18th century there were tanners, (fn. 331) weavers, a worsted comber, a mercer, and a clothier. (fn. 332) Coopers were recorded from 1817 (fn. 333) and four shoebinders in 1851. (fn. 334) In 1947 a carpenter had four employees. (fn. 335) There is evidence of a small clay tobacco pipe workshop in the village in the mid 17th century. (fn. 336)
Quarrying
Several small quarries were worked in the parish from the early 17th century or earlier, (fn. 337) including one on the site of a house south of Butleigh Wootton which was let to a mason of Compton Dundon in 1742 charged with 1s. for each pit dug. (fn. 338) The quarry was still in use in the early 19th century. (fn. 339) It was used by the Wootton estate for roadstone in 1910. (fn. 340) The main area of quarrying for blue lias lay near Quarry Lane, south-west of the village, where several stone cutters worked from the late 18th century. There were workshops, a limekiln, and a terrace of three houses, the middle one rebuilt in the 19th century for the manager. (fn. 341) The quarry expanded in the 1840s, and between 1840 and 1843 two men opened 10 pits and two others opened 550 ft. at the quarry. (fn. 342) Several stone cutters, masons, and a stone engraver were at work in 1841. (fn. 343) The quarry remained open until 1923 or later but with a declining number of workers and had closed by 1947. (fn. 344)
Brick and tile
A brick and tile yard was opened in former woodland in the extreme south-west between 1847 and 1851. It appears to have been started as a 'tilery' producing tiles for field drainage on the Grenville estate and using plantation thinnings for fuel. (fn. 345) In 1854 the business was valued at over £650 including debts due, two pug mills, two pipemaking machines, and pipes and tiles worth over £400. (fn. 346) In 1861 it had 12 employees (fn. 347) but there were only two brick and tilemakers living at the yard in 1891, (fn. 348) and it probably went out of use in the early 20th century. (fn. 349)
Retail Trades And Services
A mercer died in 1715 owning a shop containing a mixed stock of cloth worth c. £53. He was also a farmer. Another shopkeeper died in 1731. (fn. 350) There were two shopkeepers in 1851 (fn. 351) and several drapers, grocers, and shopkeepers in 1861. (fn. 352) By 1881 the Co-operative Stores had opened in Butleigh village and there were also a coal merchant and a traveller in tea. (fn. 353) The Co-operative Stores remained open in 1947 but by 1980 there was only a post office with general shop and it was said that two grocers' shops had closed over ten years earlier. (fn. 354) The post office remained open in 1998.
In 1315 ten men were presented for selling ale contrary to the assize. (fn. 355) There were no more than two licensed premises in the 17th and 18th centuries (fn. 356) and in 1734 one man was convicted of keeping a disorderly house. (fn. 357) A victualler was licensed in 1752. (fn. 358) The Globe inn was in business in 1851, probably in Back Lane. (fn. 359) There was a beer retailer in 1859 and between 1861 and 1894 the family of a baker kept a beerhouse, probably in Chapel Lane, sometimes known as Silcox's inn. (fn. 360) The New inn at the crossroads south of the village in 1851 had become the Rose and Portcullis by 1860 and remains open. (fn. 361)
LOCAL GOVERNMENT AND WELFARE
Butleigh formed a tithing in Whitley hundred, (fn. 362) but in the later 18th century the tithingman was elected by a rota which appeared to exclude Wootton. (fn. 363)
Records of twice-yearly halimote courts survive from the 1260s to the 1540s. (fn. 364) In the 1530s courts were sometimes held at Baltonsborough. (fn. 365) Capitation payments for boys were collected at Easter and fines for marrying without licence or out of the manor. (fn. 366) In 1308 the court ordered the destruction of an unlicensed inclosure at Wootton and in 1313 a former reeve was fined 50s. and another man 20s. for negligence with regard to the issues of grain, hay, and fodder. (fn. 367) Draft presentments for the period 1734–50 were made to the court baron. In 1736 there were presentments for ploughing grassland and in 1743 for ploughing out land boundaries. (fn. 368)
A pound was rebuilt in 1717 (fn. 369) but let out by 1746. (fn. 370) There was a pound on the moors in 1885. (fn. 371)
The churchwardens paid for bridge and highway repair until the early 18th century and then it was paid for by the overseers of the poor. (fn. 372) There were surveyors of droves at the same period. (fn. 373) In 1772–3 a highway surveyor was appointed for Butleigh and another for Butleigh Wootton, and highway rates were collected. (fn. 374)
A vestry was meeting by 1686. (fn. 375) The first meeting to elect parish councillors was held in 1894. The council, which met at the school, the post office, or at the inn, was mainly concerned with housing. (fn. 376) There was a resident police constable between 1871 and 1891 (fn. 377) and a police station between 1923 and 1931. (fn. 378)
Poor Relief
Throughout the 17th century (fn. 379) poor relief was paid in cash and kind, including house rent. In 1686 paupers were ordered to attend church and wear marked clothing. Badges were still bought in 1736. The ablebodied were encouraged to work: one man was paid to fish in the 1730s, and spinning wheels were bought for the poor. By the mid 18th century most relief was in cash and a doctor was paid to attend paupers. (fn. 380) In 1765 the rota system of pauper apprenticeship failed owing to refusals and in 1772 the vestry decided to place ten apprentices by lot. (fn. 381) In the 1770s the overseers, despite opposition, were paid to serve. They bought potatoes and turves for the poor, and in 1801 barley, shoes, and cloth. (fn. 382) In 1815 pauper children were inoculated. (fn. 383)
A poor house was mentioned in 1747, (fn. 384) possibly the cottage leased by the overseers from 1743. It was probably the building in Butleigh Street, north of the pound, still held by the parish in 1839 and known as Talbott's or Pound House. (fn. 385) Another cottage was rented from the 1750s until 1775. (fn. 386) From 1786 the parish rented three houses, part of a tenement in Wootton, agreeing to build a large extension. (fn. 387) In 1814 the parish took a lease on Sealy's Row, six cottages in Butleigh village. A privy was provided in 1818 and by 1822 a seventh cottage had been built. (fn. 388) In 1832 the parish rented a further three cottages in Water Lane, rather than have a workhouse. In 1837 it was agreed to sell the houses in Butleigh Street, Sealy's Row, and Butleigh Wootton, and they were conveyed to George Neville Grenville in 1839. (fn. 389)
Butleigh formed part of the Wells poor-law union from 1836 and from 1894 was part of Wells rural district which was absorbed into Mendip district in 1974. (fn. 390)
Charities For The Poor
Dyer Symcox (d. 1628), a younger son of Christopher (d. 1608), left £2 2s. to the poor to be paid annually to the overseers by the lord of the manor. The sum was paid until 1716 and was distributed until 1713 or later. (fn. 391) A Mr. Rocke also left money to the poor which was distributed from 1707 to 1729 or later. Neither gift was recorded again. (fn. 392) There is no record of a distribution of Anne Pope's gift, by will dated 1738, of 20s. a year to the poor. (fn. 393)
General Richard Grenville (d. 1823), younger brother of Lord Glastonbury, in his lifetime gave £20 a year to the poor for food and clothing and left £600 in his will to continue his gift. A charitable trust was established and the money invested in annuities. General Grenville's Charity for the Relief of the Poor, regulated by a Scheme of 1932, had an income of £162 in 1995. (fn. 394)
Hospital
The Sir George Bowles (fn. 395) or Butleigh Cottage Hospital was built south of Butleigh village in 1882 with a surgeon's house. It had been endowed by Sir George to receive the sick of Butleigh, Baltonsborough, Compton Dundon, West Pennard, Barton St. David, Kingweston, Keinton Mandeville, and West Lydford. (fn. 396) The hospital treated 55 in-patients and 280 out-patients in 1892. (fn. 397) On Census day 1911 there were 5 in-patients and 6 resident staff (fn. 398) and c. 1948 the staff comprised a matron, 10 nursing and midwifery staff, and 5 others. (fn. 399) The hospital became part of the National Health Service. A nurses' home was built in 1948 and a children's ward was established in 1949. In-patients included maternity cases, until 1977, and ear, nose, and throat cases. There were 25 beds in 1964. Most out-patients were receiving physiotherapy and a new unit opened in 1969. A day hospital was added in 1979. The hospital was open in 1998. Designed by George Skipper, it is built of grey lias and red pantile with later 20th-century additions. (fn. 400)
CHURCH
Butleigh was one of the early churches within Glastonbury's jurisdiction. Like its dependent chapelry at Baltonsborough its site is not very elevated and it was later overshadowed by Butleigh court.
Origins And Endowment
Butleigh was first mentioned in 1168, although the fabric is earlier. (fn. 401) In 1189 it was one of seven churches placed in the jurisdiction of Glastonbury abbey. (fn. 402) It paid a pension of 20s. to the abbey, a pension assigned to the abbey sacrist by 1291 (fn. 403) and still paid, probably from the rectory, in 1539. (fn. 404) In 1266 it was conditionally appropriated by the abbey (fn. 405) but evidently remained a rectorial benefice. In 1331–2 (fn. 406) and again in 1391 (fn. 407) the abbot was licensed by both the king and the pope to appropriate. A pension of 13s. 4d. paid by the church in 1392–3 to the communar of Wells Cathedral (fn. 408) may indicate that the appropriation had by then taken place, and that pension continued to be paid until 1560 (fn. 409) or later. A vicarage had been ordained by 1429. (fn. 410) The living, which included the chapelry of Baltonsborough until 1895, (fn. 411) remained a sole benefice until 1980, from which date it was held again with Baltonsborough and West Bradley. (fn. 412)
The abbot and convent of Glastonbury were patrons of the living until 1529 (fn. 413) when the advowson passed to the Crown. By 1575 the patron was Christopher Symcox, lord of the manor, (fn. 414) and his successors as lords presented until 1947 when the patronage was transferred to the bishop of Bath and Wells. (fn. 415)
The rectory was valued at £13 13s. 4d. net in 1291, (fn. 416) the vicarage at £12 6s. 8d. net in 1535, (fn. 417) at £80 c. 1670, (fn. 418) and in the 1830s at £433 gross. (fn. 419) Tithes of wool and lambs were worth £2 2s. in 1535; other tithes were described as personal and were reckoned with oblations and casuals in a total of over £14. (fn. 420) By the mid 18th century the vicarage was endowed with tithes of grain and hay, (fn. 421) and in 1843 moduses payable on 426 a. and tithes were commuted for £268. (fn. 422)
Rectorial glebe included some newly-inclosed land in Horsey in 1289 and a claim to 2 a. in Butleigh Wootton in the 14th century. (fn. 423) In 1535 vicarage glebe was worth £2 6s. 8d. (fn. 424) and in 1627 measured c. 75 a. (fn. 425) Land was sold between 1763 and 1810 and former common arable exchanged for small acreages in closes, and by 1843 the vicar held only 47 a. of glebe. (fn. 426) The glebe appears to have been sold in the 1920s. (fn. 427)
The priest's house, mentioned in 1312, was not far from the kitchen of the manor house. (fn. 428) A chamber on the north side of the vicarage house was assigned to a resigning vicar in 1429. (fn. 429) The house was in decay in 1568 (fn. 430) and was said in 1585 to have been rebuilt. (fn. 431) By 1627 there was a new barn. (fn. 432) Probably in the 18th century a drawing room, a kitchen wing, and stables were added. In 1846 the original house was demolished and the later additions raised in height to the designs of F. C. Penrose in a Tudor style using local lias with Doulting stone dressings. (fn. 433) It was replaced in 1928 by a house designed by W. D. Caröe in an 18th-century cottage style, built of lias with a stone slated roof. (fn. 434) The old house was renamed Butleigh House.
Pastoral Care And Parish Life
About 1203 Henry of Aliburn, then rector, appointed Master Martin de Summa his vicar for a pension. Martin, described as a papal subdeacon, was also rector of East Brent. (fn. 435) Boniface de Foliano, rector by 1262 and until 1269, and Henry Huse, rector from 1269 until 1291 or later, were both pluralists, the latter a canonist who went overseas in 1282. (fn. 436) Richard of Cnolton, appointed in 1321, was not priested until 1329 after several years' study, partly abroad. (fn. 437) William of Titherley, winner of a protracted dispute over presentation in the 1340s and 1350s, held several other parochial livings and canonries at Wells and St. David's. (fn. 438) John Rocke, appointed in 1642, appears to have retained the living until his death in 1675. (fn. 439) Samuel and Arthur Hood, father and son, held the living between 1723 and 1769, (fn. 440) and William Frederick Neville (d. 1882) and his son William held it between 1846 and 1892. (fn. 441)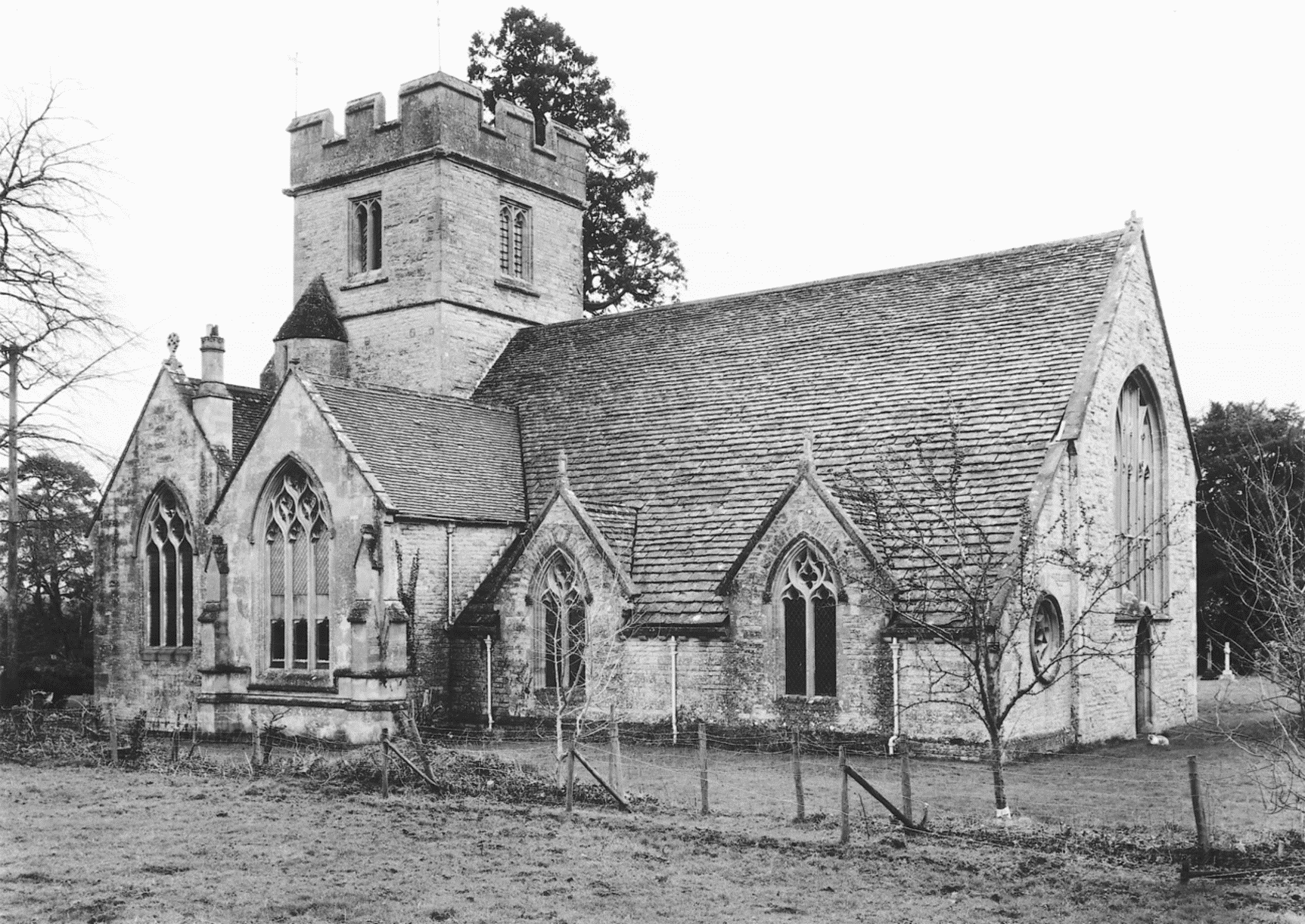 There was a parochial chaplain in 1463 (fn. 442) and curates served the parish for over two years in the early years of Elizabeth I's reign. (fn. 443) A chantry was established in 1547 by John Cammel, rector of Ditcheat, in the chapel of St. Mary in Butleigh for four years. An obit was being maintained by Cammel's heirs in 1548. (fn. 444) A brotherhood of benefactors was mentioned in 1546, and in 1548 there was an endowed light. (fn. 445) A church house was recorded in 1653 and 1733. (fn. 446)
There were 30 communicants c. 1780. (fn. 447) The church had a group of singers in 1818 (fn. 448) and a team of 12 ringers under a president in 1829. (fn. 449) Services were held once each Sunday in the early 19th century by the vicar or a curate; (fn. 450) by 1840 there were two services. (fn. 451) An organ had been introduced in the new north aisle by 1860. (fn. 452) Communion was celebrated weekly by 1873. (fn. 453) Three Sunday services were held each Sunday in 1900 and in the 1950s. (fn. 454)
Church Building
The church of St. Leonard, so dedicated by 1546, (fn. 455) but in the later 18th century named after St. Benedict, (fn. 456) appears predominantly mid-19th century but has traces of an 11th- or early 12th-century nave and, at its base, a later 12th-century central tower. The chancel, the lower two stages of the tower, which has a ribbed vault, the nave, and the south porch were all rebuilt in the 14th century, and the hinges of the west door are probably 14th-century. (fn. 457) The third stage of the tower was added probably in the early 16th century, when the large west window and west gable decorated with a Tudor rose were made. The Perpendicular font is octagonal with carved panels. Fragments of glass in the west window consist of the arms of Glastonbury abbey, censing angels, and the four apostles. (fn. 458)
A square four-light window with a transom was inserted on the south side of the nave in the later 16th century, (fn. 459) possibly in conjunction with the installation of the now largely destroyed Symcox tomb; an inscription and three kneeling figures are all that remain. On the north side was an aisle or chapel belonging to the manor house, mentioned in 1672. (fn. 460) It was said to have been rebuilt by James Grenville, who in 1773 wished to reduce it in size to create a family pew but evidently did not do so. (fn. 461) By that date the singers' gallery was some fifty years old, the coved nave ceiling was divided by blue painted ribs, and the chancel was open to the tiles although the communion table had a coloured canopy. (fn. 462)
In 1825 a proposal for a Hood family pew adjoining the south-east end of the nave was opposed by the vestry, (fn. 463) but another c. 1826 for a north porch was welcomed because the old porch could then become a vestry room. (fn. 464) Neither was proceeded with, but in 1827 a family pew was added by Elizabeth Hood to the east end of the chancel. It was demolished in 1850. (fn. 465) The stained glass of 1829 by Willement in the east window of the chancel may have been transferred from there. In 1830 a Neville Grenville pew was built as a projection from the north-east end of the nave, presumably to designs made in 1828 by Edward Blore. (fn. 466) The embrasure of its large north window is carved with the Tree of Jesse and the Neville Grenville arms. About 1844 a new, open nave roof was constructed and 1850–1 transepts were built north and south of the tower, the north one connected by an arch with the Neville Grenville pew and the south one used as the Hood pew. (fn. 467) The south transept contains family hatchments and monuments including the large wall monument by Lucius Gahagan (d. 1866) commemorating the three Hood brothers and embellished with a relief of a sea battle and an epitaph by Robert Southey within a Gothic frame. (fn. 468) The stained glass is of 1853 by Ward and Nixon. Glass in the south-east window of the nave is said to be by Pugin. (fn. 469) About 1859 a narrow and rather isolated two-bayed north aisle was built. (fn. 470) It was designed by E. B. Lamb in his recognizable Gothic style and has details comparable with those used by the same architect at Thirkelby church (Yorks.) for Geo. Neville Grenville's father-in-law, Sir Robert Frankland-Russell, as well as a characteristically complex and dominating timber roof. (fn. 471) The 16th-century south nave window was replaced during the same period. (fn. 472)
The 17th-century communion table in the nave was given in the 1930s; (fn. 473) a similar one is in the south transept. There are six bells, the oldest being the second of 1619 and the fifth of 1694, the latter by Thomas Knight. (fn. 474) The plate includes a late 17th-century paten and two mid 19th-century silver-gilt chalices, one the gift of the Grenvilles, the other of the Hoods. (fn. 475) The registers date from 1578 but there are many gaps in the 17th century. (fn. 476)
Elms were grown and pigs fed in the churchyard in 1634. (fn. 477) Part of it had been planted with shrubs in 1771 by James Grenville, who had the right to herbage and who was required to fence the area in use, probably taking the rest into his grounds. (fn. 478)
It was said that bones were dug up when Butleigh Court was built. (fn. 479) The churchyard includes a high quality neo-classical sarcophagus of c. 1800 used to commemorate members of the Periam and Hood families including Lord Hood of Avalon (d. 1901).
In 1785 the foundations of a building were dug up in a field called Chapel Hay at Butleigh Wootton, but there is no record of a chapel there. (fn. 480)
NONCONFORMITY
Quakers were living in the parish in the 1670s and 1690s. (fn. 481) A house was licensed for worship by an unspecified congregation in 1722. (fn. 482)
Independents
In 1798 part of a house was licensed for Independent worship, and in 1817 a house belonging to the same family was licensed, probably also for Independents. (fn. 483) Zion chapel was built c. 1838 for 100 people. On Census Sunday 1851 there were 20 adults and 20 Sunday school children at morning service, 20 children attended in the afternoon, and 70 people were at evening service. (fn. 484) The chapel was registered in 1860, possibly following rebuilding, and was recorded in 1875, but had closed by 1896 and probably earlier. (fn. 485) It may have been the later Beulah House in High Street which was substantially rebuilt in the later 19th century. (fn. 486)
Methodists
A building, later described as a chapel, was used by Methodists, possibly from 1814. (fn. 487) It stood in Chapel Lane opposite the site of the later Wesleyan chapel. (fn. 488) The owner went bankrupt and the chapel had to be sold in 1818, (fn. 489) bringing the cause to an end. (fn. 490) Wesleyan Methodists were meeting at Butleigh Wootton by 1843 when there was an evening service each Sunday and Friday and an afternoon service on alternate Sundays. Worship ceased in 1859 when there were only two members. Wesleyans met at Butleigh in 1869 and by 1873 there were four members. (fn. 491) A chapel was built in 1883 for 150 people. (fn. 492) It closed c. 1964 and was sold c. 1966. (fn. 493) It was a private house in 1998.
Baptists And Others
In 1838 Particular Baptists used part of a smithy at Butleigh Wootton for worship; it had ceased to be used by 1851. (fn. 494) Houses were licensed for unspecified congregations at Butleigh in 1813 and at Butleigh Wootton in 1805, the latter apparently replaced by premises in Butleigh licensed in 1845. (fn. 495) Another house was licensed by a Dissenting minister in 1844. (fn. 496) A family of Dissenting stone cutters occupied a cottage which they called Bethel in 1851. It contained a large room built in the 1850s which may have been used for religious meetings. (fn. 497)
EDUCATION
In 1819 there was a day school with 30 and a Sunday school with 50 children. (fn. 498) A day school, perhaps the same, supported by George Neville Grenville and affiliated to the National Society, had been abandoned by 1833 because parents would not send their children regularly. Nevertheless in that year there were five day schools with 73 children taught at their parents' expense and a Sunday school with 24 pupils supported by a Mr. Hood, possibly at Butleigh Wootton. Further support for a Sunday school from the farmers was refused, (fn. 499) but by 1839 one had reopened in the Grenville schoolroom with 97 children. There was also an infant school in 1839 with 61 children, supported by Lady Charlotte Neville Grenville and by weekly payments. (fn. 500) The day school was reopened in the schoolroom c. 1845 and in 1847 was attended by 31 boys and 23 girls on weekdays. The same number attended on Sundays. In the same year an infant day school taught 19 boys and 29 girls and a dame school taught 7 boys and 10 girls. (fn. 501) There was an Independent Sunday school with 20 children in 1851. (fn. 502)
The National School was enlarged in the mid 19th century. The original building, formerly a cottage dated 1688, became a house for the teacher, and an infant classroom was added on one side and a second cottage, dated 1699, was rebuilt as a schoolroom. (fn. 503) In 1894 there was said to be accommodation for 75 children in the National school and 60 in the infant class. (fn. 504) In 1903 there were 28 infants and 81 older children on the books taught in two rooms, one with a stage, by three teachers. An evening continuation school and a Sunday school were held on the premises. (fn. 505) Numbers declined to 68 in 1935 and to 47 in 1955 after the school became a voluntary controlled primary school. Following the addition of new buildings to the rear, the infant school was converted to a house c. 1968, known as Old School. Numbers fell to 35 in 1965 but rose steadily to 64 in 1985 and to 117 in 1997. (fn. 506)
A Sunday school for 20 children at Butleigh Wootton in 1839 was supported by the Hood family. (fn. 507) A school there in 1859 and 1867 was described as a National school in 1871 and was attended by children from Compton Dundon. (fn. 508) In 1876 it was converted into a teacher's house and a new schoolroom was built. (fn. 509) The school was still open in 1881 but probably closed shortly afterwards. (fn. 510)