Pages 223-227
A History of the County of Sussex: Volume 7, the Rape of Lewes. Originally published by Victoria County History, London, 1940.
This free content was digitised by double rekeying. All rights reserved.
FALMER
Falemela, Falemere, Felesmere (xi cent.).
Falmer is a large parish covering 3,612 acres of Downland to the north-east of Brighton. Its area forms a long strip 4 miles long and a mile and a half wide, stretching north-eastwards from Falmer Hill, a little more than 500 ft. high, towards the main range of the Downs, and there embracing Balmer Down, of about the same height. Near the middle of the south-east run of the parish boundary is Newmarket Hill, 645 ft. high. The soil is chalk with patches of loam, and is arable on the lower slopes and sheep-pasture on the hills. The southeast portion of the parish was transferred to Brighton in 1927. The population of the parish in 1931 was 340.
An ancient track descends southwards from Blackcap Hill, entering Falmer parish down the spur of Buckland Bank, crowned by the group of barrows known as Four Lords Burgh, where three parish boundaries meet. The old way continues southwards through the hamlet of Balmer and thence passes along the col joining the main range of the Downs with the southern outlier of Newmarket Hill, between which and Falmer Hill the 'Drove Road' passes towards Ovingdean and Rottingdean. At Four Lords Burgh the old way is joined by a track passing up the spur from Ashcombe. In the angle between the two roads is a coombe, known as Buckland Hole, which is covered with the remains of Early Iron Age fields. At the very bottom of the coombe is the site of a Romano-British cemetery discovered in 1849. (fn. 1) The village stood along the Ashcombe trackway, its site being marked by an oval earthwork inclosure, perhaps the remains of the village 'circus' or meeting-place. On Balmer Huff, which forms the opposite side of Buckland Hole, was another small village near the northsouth trackway. (fn. 2) The whole of the western part of Falmer Hill to the south of the parish is covered with ancient fields, and village sites have been discovered on both its north and south slopes. In Ashcombe Bottom, at the extreme north of the parish and in Loose Bottom, south-east of the village, may be seen the remains of valley entrenchments. (fn. 3)
Falmer village stands on the col noted above, and thus at the head of two valleys leading to Brighton and Lewes respectively. At its southern end is a mere or large pond, from which two roads lead northwards towards Balmer and the high Downs. Three hundred yards from the mere a cross-road joins the two, being part of an old road from Lewes towards Brighton replaced by the modern road, which now cuts the village into halves. The cottages forming the village are mostly grouped along the older cross-road and the westernmost of the two roads leading to the mere. Immediately to the north of the church is a large farm, having a fine aisled timber barn, of unusual length, and possibly dating from the 16th century.
The railway from Lewes to Brighton passes through the parish, keeping immediately south of the main road. It passes under the village by a tunnel about a quarter of a mile long, Falmer station being on the main road some 3 furlongs west of the village. Near by is an inn. A small detached portion of Falmer lying between Stanmer and Patcham was transferred to Stanmer in 1934.
Balmer (more correctly Bormer) is a small hamlet three-quarters of a mile north-east of Falmer, on a spur of Balmer Down, and only approachable by a lane from the Falmer-Lewes road. It now consists of a farmhouse with extensive farm buildings, and a few old cottages, one of which, east of the village street and opposite the farm-house, has a west wall which is stonebuilt and possibly medieval. At the south end of the hamlet is a large pond, which appears to have once covered a larger area than at present. Farther northwards the ground shows traces of the steads of vanished buildings.
On the western slopes of Falmer Hill is Hodshrove Farm, which is now being developed for building purposes. The original house is ancient, being partly halftimber and partly flint with brick dressings. The oldest work is at the northern end, where at least one of the posts of a medieval single-story building remains visible. Towards the end of the 16th century, the house appears to have been reconstructed with an upper floor, the bay arrangement being modified for the purpose. The floor beams are stop-chamfered, and there are secondary beams, similarly treated, over the hall part of the house. The floor joists do not show. The house as rearranged consisted of a hall and two parlours, with an outshot aisle to the hall and upper parlour. The original heavily timbered roof may be seen at the south end of the building. (fn. 4) The west side of the house is covered by an early-19th-century block. The whole building is now derelict, but is to be restored by the Brighton Corporation and utilized for civic purposes.
The upper end of the long coombe curving round the south-west end of Falmer Hill from Moulsecombe contains the small settlement of Bevendean, with an 18th-century farm-house of no particular interest.
There was woodland in Falmer in 1086 yielding mast for 20 swine, and when the manor was surveyed in 1617 it was said that there had been a great many trees growing upon a waste called Nowendean. Most of these had then been felled and those remaining were young trees 'fit to be preserved'. (fn. 5) The woodland had completely disappeared by 1827, (fn. 6) and at the present day there are only one or two small plantations.
One of the principal sources of income of the lords of Falmer manor was the rent of pasturage for sheep. At the Dissolution the Prior of Lewes was receiving a rent of £26 for pasturage of 2,600 sheep, when the demesne farm was worth £22 a year and the assized rents of tenants £38. (fn. 7) The downs belonging to the manor are enumerated in a survey of 1608. (fn. 8) They were Rudge (60 acres), Moustone (120 acres), Bromdowne (450 acres), Howsedowne (80 acres), Cranedowne (80 acres), New Markett (300 acres), (fn. 9) Workemandowne (120 acres), the Vyneard (400 acres), Mowlescombe (200 acres), Westerdowne (200 acres).
Falmer was visited in 1324 by Edward II, who dated a grant there on 3 July. (fn. 10)
A windmill at Falmer was said in 1617 to have been built by the ancestors of Richard Dumbrell who was then tenant. (fn. 11) The manorial pound at Falmer was at one time used as a hiding-place for smuggled goods. A cavern was dug underneath it large enough to hold 100 tubs of spirits and it was covered with planks and strewn over with mould and remained undiscovered for years. (fn. 12)
Manors
Before the Conquest the abbey of Wilton held the manor of FALMER. It was then assessed for 21 hides. (fn. 13) After the Conquest the greater part of it appears to have been given to Gundrada wife of William de Warenne, and William, evidently on her behalf, gave the vill of Falmer, where there were 3 plough-lands, to the abbey of Cluny for the foundation of the priory of St. Pancras at Lewes. (fn. 14) In 1806 the priory of Lewes held of William de Warenne 18 hides at Falmer. The remainder of the 21 hides were in the rape of the Count of Mortain, 1½ hides being probably represented by those in 'Felesmere' in the hundred of East Grinstead, (fn. 15) and the remainder by part of the abbey of Wilton's manor of West Firle. (fn. 16) The priory acquired 2 more hides at Falmer about 1150 by grant of William de Droseto. This land had been held by William de St. Pancras uncle of the donor, whose gift was confirmed by his brothers Geoffrey and Robert; William undertook to discharge all service due for the land from his own demesne, (fn. 17) and William de Warenne confirmed the grant and remitted all service due to him. (fn. 18)
A rent from this manor was assigned by Prior John Oke in 1400 for the infirmary of the monks and the infirmary of the hospital of St. Nicholas at Lewes. (fn. 19) At the Dissolution the profits of the manor, valued at £22 yearly, were in the hands of the prior for the use of his house. (fn. 20) It was surrendered by Robert the last Prior of Lewes to King Henry VIII in 1537, (fn. 21) and was granted in February 1538 to Thomas Cromwell, (fn. 22) and, after his forfeiture, to Anne of Cleves, (fn. 23) on whose death in 1557 it reverted to the Crown. The pasturage and sheep courses in Falmer were leased to Nicholas Jenney in 1539 for 21 years; (fn. 24) and the demesne lands were leased in 1574 for 21 years to Walter Dobell. (fn. 25) This was probably a renewal of a previous lease, as his grandfather Walter Dobell had held the farm of Falmer and a great stock of cattle, which he bequeathed by his will in 1558 to this Walter, who was then a minor. (fn. 26) The lease was renewed in 1580 and 1609. (fn. 27)
Meanwhile, the lease of the pasture in Newmarket, the Vyneyard, and Bormer, which had been granted to Jenney and subsequently, in 1580, to Sir Thomas Sackville, Lord Buckhurst, came into the hands of Richard, Earl of Dorset, and was assigned by him in 1615 (fn. 28) to Walter Dobell, junior, who was probably the son of the lessee of the site of the manor. The latter died 29 January 1625. His son Walter was holding land at Falmer in 1637, (fn. 29) but after that time the tenancy of this family at Falmer seems to have ceased.
King Charles I (fn. 30) granted the manor in 1628–9 to Edward Ditchfield and others, (fn. 31) who sold it in 1630 to William, Lord Craven, of Hampstead Marshall, co. Berks., (fn. 32) who, owing to his Royalist sympathies, was deprived of a great part of his lands during the Civil War. The manor of Falmer was bought in 1646 by Edward Tooke from the Treason Trustees. (fn. 33) On the restoration of Charles II Lord Craven's estates were restored and he was on 16 March 1664–5 created Earl Craven. He died unmarried in 1697 and was succeeded by a cousin William Craven. (fn. 34) Conveyances were made in 1708 by William, Lord Craven, to bar the entail. (fn. 35) William, who married Elizabeth sister of Sir Fulwar Skipwith, died in 1711. The estate passed successively to his sons William and Fulwar. Fulwar died unmarried in 1764 and the title and estates passed to a cousin William Craven. (fn. 36) He also died without issue on 17 March 1769, and Falmer was sold by his nephew and successor William Craven to John, afterwards Sir John, Shelley who held his first court in 1771. (fn. 37) Sir John Shelley sold the manor in 1776 to Thomas, Lord Pelham of Stanmer, (fn. 38) who in 1785 settled it on himself for life with remainder in tale male to his sons successively. (fn. 39) Thomas was created Earl of Chichester in 1801, (fn. 40) and the manor of Falmer has since descended with the title.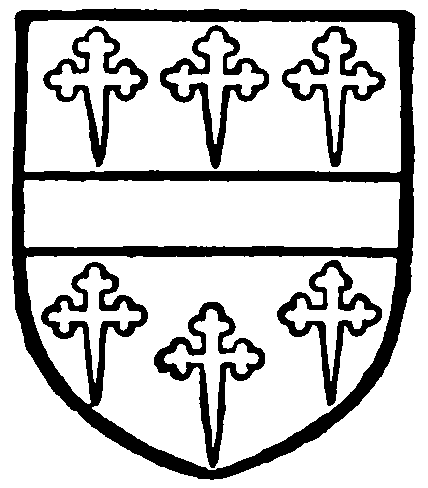 A fee farm rent of £129 16s. 6½d., reserved to the Crown when the manor was granted in 1628–9 to Edward Ditchfield and others, was conveyed by the king in 1670 to Sir John Clobery of Winchester, (fn. 41) and after his death was settled by his heirs in July 1689 upon William Bromley of Baggington husband of Katherine, a daughter of Sir John Clobery, for life, with remainder to his son Clobery Bromley. (fn. 42) In 1724 this fee farm rent was settled by the Hon. William Bromley of Baggington upon his son William on his marriage with Lucy daughter and heir of Clement Throckmorton, late of Haseley, co. Warwick. (fn. 43) The younger William was dead by 1748 when his son William Throckmorton Bromley was in possession of the rent, (fn. 44) which he sold in 1754 to Fulwar, Lord Craven. (fn. 45) Under Lord Craven's will dated 1 December 1759 the rent passed to William Lloyd and Thomas Craven of Benham Place, co. Berks., and they sold it in 1770 to William, Lord Craven, (fn. 46) lord of the manor.
The manor of Falmer extends into the parishes of Chailey, Lindfield, Patcham, Rottingdean, Chiltington, and Kingston, (fn. 47) and the manor of West Blatchington was held freely of the manor of Falmer. (fn. 48) All the free tenants in Falmer were said in 1608 to hold their tenements of the manor of Bolney, (fn. 49) and in a survey made in 1617 (fn. 50) it was stated that there were no freeholders certainly known to belong to the manor. It was not known how the out-tenants at Chailey, Lindfield, and elsewhere, nineteen in number, held their land, but it was believed to be copyhold. A form of copyhold tenements peculiar to this manor were the Bovaries, thirteen in number, (fn. 51) each of which rightly contained 5 acres at a certain rent of 8s. 9d., but some of them in 1617 contained 6 or 7 acres. The owners of these tenements claimed that the fine was certain, at 6d., (fn. 52) and they did certain harvest work, each one gathering and cocking 6 acres of barley yearly, and for this they each claimed to have two cows grazing on the demesne land from 11 May to Martinmas, 'better worth than their work' as the surveyor remarked. The custom of Borough English held in this manor. (fn. 53)
Another peculiarity of this manor was that there were still in 1617 three bondmen of blood who had never been manumitted, namely Thomas Gering who lived at Amberley, William Gering of Piddinghoe, and John Gering of Rottingdean, all poor men. As to this the surveyor remarks, 'but me thincks this kind of advantage is now out of season, yet were they men of abilitie they might be upon some consideration infranchized'. (fn. 54) In 1594 there had been fiveneifs, three named Gering. (fn. 55)
BALMER [Borgemere, Burgemela (xi cent.); Bouremere (xiii cent.); Borwemere (xiv cent.); Boroughmere (xvi cent.); Bormer (xvii cent.)] was held before the Conquest by villeins belonging to Falmer, and in 1086 by Goze of William de Warenne, as 4 hides. Another hide in Balmer had also been held before the Conquest by a villein of Falmer, and was in 1086 held by Eustace. (fn. 56) This hide was given by William de Warenne the second to the priory of Lewes; (fn. 57) he also confirmed to the priory 2 hides at Borgemere which Goze his foster-father held. (fn. 58) This estate became part of the prior's manor of Falmer.
The manor of BEVINGDEAN or BEVENDEAN [Bevedene (xi cent.); Bevenden (xiii cent.); Bevynden (xiv, xv cents.)] was held in the time of the Confessor by Azor, and was assessed then and in 1086 for 4 hides. Walter held the manor in 1086 of William de Warenne. There was land for 3 ploughs, and there were 2 haws in Lewes yielding 18 pence. (fn. 59) Villeins of Keymer held this land.
There was 1 virgate in addition which paid no geld because it was outside the rape. This was perhaps Standean, assessed at 1½ virgates, held in 1086 by the Count of Mortain and accounted for under Tarring Neville in Pevensey rape. (fn. 60)
The manor was held as 1 knight's fee of the honor of Lewes. (fn. 61) Most of the estates held by Walter in 1086 passed to the family of Fokinton of Folkington. (fn. 62) Hugh de Fokinton in about 1230 gave to the monks of Lewes a plot of land in Bevendean lying beside his well, with the right to draw water from the well. (fn. 63) Jordan de Blosseville also had some right in this well, and he made a similar grant to the monks. (fn. 64) Reynold, a younger son of Hugh de Fokinton, (fn. 65) had some interest in Bevendean, for in 1230 his widow Maud granted to Ernald the clerk all the land which she held as dower there. (fn. 66) Hugh de Fokinton, eldest son of Hugh and Egeline, was holding the manor as I knight's fee in 1242. (fn. 67) By October 1249 Hugh had given the reversion of this knight's fee in Bevendean to his daughter Olimpia and her husband John la Warr, (fn. 68) and he agreed to do suit at their court of Folkington and castleward at Pevensey for it. (fn. 69) Hugh died before 1252 (fn. 70) and John de la Warr and Olimpia succeeded to Bevendean. Their son Roger de la Warr succeeded about 1275, (fn. 71) and in 1312 he granted all his land in Bevendean to Andrew de Medstede. (fn. 72) The manor passed to Sir Philip Medstede and was conveyed in 1411 by his son Philip to trustees. (fn. 73) John Kent, kinsman and heir of Philip, sold the manor, now described as 'Bevyngden Mested', in 1416 to John Nelond (fn. 74) of East Grinstead, who settled the manor on himself and his wife Margaret in 1432, (fn. 75) but next year sold it to John Gaynesford. (fn. 76)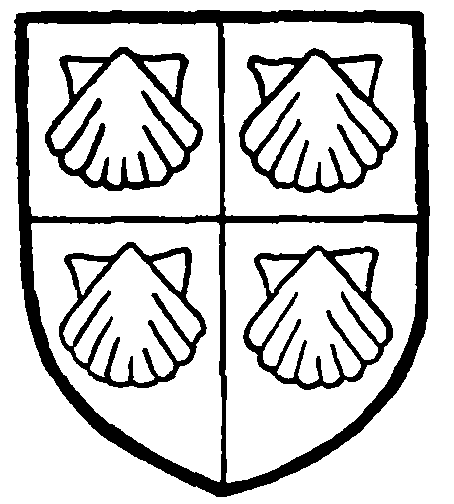 Nothing further is known of the manor until March 1565, when John Culpeper of Wakehurst (q.v.) (fn. 77) died seised of lands called Bevingdean in Falmer, leaving a son and heir Thomas (fn. 78) who in October following married Anne Bolney of Bolney, widow, and settled this land upon her. She survived her husband, who died 1 April 1571. (fn. 79) Edward son and heir of Thomas was then nine years of age. (fn. 80) He died in 1630 seised of the manor and farm of Bevendean, leaving a son Sir William as his heir. (fn. 81) Edward's land was described as half the manor of Bevendean. (fn. 82)
Another estate in BEVENDEAN was held with land in Barcombe of the barony of Lewes and in 1439 formed 1 knight's fee. (fn. 83) The overlordship descended with that of Barcombe (q.v.) to the Dukes of Norfolk after 1439 but its later history is uncertain, although it was still owing suit at Lewes in the early 17th century. (fn. 84)
Bevendean was sold by Master William de Pierpoint in about 1242 to John de Gatesden. (fn. 85) After John's death in 1262 (fn. 86) his widow Hawise had the manor of Bevendean as part of her dower until in 1264 it was seized by the overlord, Earl Warenne, on the pretext that she had joined the rebels against the king. (fn. 87) The land was restored to Hawise and descended with the manor of Camoys Court in Barcombe (q.v.), being divided in 1426 between the two sisters of Hugh de Camoys, Margaret wife of Ralph Radmylde and Eleanor wife of Roger Lewknor. William grandson of Ralph Radmylde appears to have been holding his portion in 1493–4. (fn. 88) He died in 1499, without issue. (fn. 89) Sometime before 1503 this land passed to John Covert of Slaugham and Hangleton who died seised of a manor of Bevendean in that year. (fn. 90) It descended in the family of Covert with Benfield in Hangleton (q.v.) (fn. 91) and Twineham-Benfield (q.v.) (fn. 92) and in 1639, as 'the farm called Bevingdeane', was settled by Thomas Covert on his wife Diana, daughter of George, 1st Lord Goring. (fn. 93) In 1664 Diana Baynham, their daughter, was holding it. (fn. 94) This estate, apparently, by the early part of the 17th century included also the Lewknor portion and was described as half the manor of Bevendean, the other half being the property of Edward Culpeper. (fn. 95)
The part of the manor held by Roger Lewknor and Eleanor was conveyed in 1538 by their grandson Roger Lewknor and Elizabeth [sic] his wife to Sir John Harcourt and Giles Foster, probably for a settlement. (fn. 96) In 1559 William Morgan and Katherine his wife, a daughter of Roger Lewknor, conveyed the estate which was part of Katherine's inheritance to Thomas Walsingham after the expiry of the life interest which Anthony Stapley, husband of Mabel Lewknor, held. (fn. 97) By the beginning of the 17th century this part of the manor had passed into the possession of Sir Walter Covert, owner of the Radmylde moiety. (fn. 98)
In 1733 William Jones, rector of Athlone in Ireland, and Lydia Hackett spinster of the same, sold their undivided moiety of the farm of Bevendean, stated to contain 300 acres, to Charles Geare. (fn. 99)
MOULSTON [Mulestana (viii cent.); Molstan, Mulestan (xi cent.); Moleston (xiii cent.); Moustone (xvii cent.)] formed part of the boundary of land in Stanmer and Lindfield granted about 765 by Alduulf King of the South Saxons to Earl Hunlabe to build a monastery, afterwards St. Michael's, South Mailing. (fn. 100) Before the Conquest Moulston was held by Azor of King Edward, as of the manor of Ovingdean. In 1086 Gozelin held it of William de Warenne as 1 hide. (fn. 101) William de Warenne the second in about 1095 granted to the monks of Lewes the land called 'Mulestan'. (fn. 102) He also confirmed to them a grant of a hide of land at Falmer made by Fredesend daughter of Hugh son of Rainer. (fn. 103) A grant by William de Warenne about 1090 of 'a hide of the land of Plumpton which is at Falmer' may relate to this estate, (fn. 104) for part of Moulston seems to have belonged to the Bardolfs, lords of Plumpton, since William Bardolf obtained a grant of free warren at Moulston in 1254. (fn. 105) The estate at Moulston belonging to the priory of Lewes became part of the manor of Falmer and was in 1608 a down called Moustone containing 120 acres. (fn. 106) In 1630 Thomas Vinall died seised of a messuage called Lower Mousestone in Falmer, late in the tenure of John Vinall. His heir was a young son Thomas, aged 7 years. (fn. 107)
William de Warenne the second confirmed to the monks of Lewes 2 hides at PATCHWAY (fn. 108) [Paccheleswia (xi cent.); Pacheleswy (xiii cent.); Patchwye (xvii cent.); Pattiswye (xviii cent.)] which Hugh son of Hugh son of Golde gave to them. (fn. 109) The tithe of this land was confirmed to the monks by Ralph, Bishop of Chichester(1091–1125). (fn. 110) In 1279 Maud de Kymere, widow, daughter and heir of William Peytevin, released to the prior and convent all her right in the tenement called Paccheleswye which her ancestors used to hold of the prior. (fn. 111) Subsequently this land became part of the demesne of Falmer Manor, and was annexed to a farm called Hotshrove. In 1557 (fn. 112) Pattiswey is described as a down, the soil of which was somewhat better than that of the sheep course, Hotshrove Down. The farm-house was then old and ruinous, and was held by John Hardman under a lease for 6 years granted by Thomas Cromwell. It followed the descent of the manor of Falmer and is mentioned in a settlement of 1787. (fn. 113)
Church
The church of ST. LAURENCE stands at the south-east end of the village, just east of the mere. It consists of a nave and chancel with a vestry to the north of the latter, a west tower, and has a gallery and organ loft at the west end of the nave.
It originally consisted of a 12th- or 13th-century nave, with a south aisle and west bell-cote and a chancel. The latter, however, was said in 1605 to have fallen down fifty years before, the east end of the nave being then walled up. (fn. 114) In 1815 the whole church was destroyed and entirely rebuilt in rubble, flint-faced, with brick dressings. The north wall of the nave shows the work of this period, and is quite simple and unaffected. The remainder of the church, inside and out, was completely altered about fifty years later, the brick dressings being covered with Roman cement, and the windows being embellished with pseudo-Norman ornament effected in the same material. The tower and eaves were similarly treated, the latter having an elaborate corbeltable. There is also a pseudo-Norman chancel arch. No old memorials remain.
There is one uninscribed bell. (fn. 115)
The plate consists of a silver communion cup of 1666, with a rude conical stem; a paten of 1718, presented in 1749; a silver flagon of 1876, given by Lord Pelham in 1881; and a pewter alms-dish, dated 1737. (fn. 116)
The registers date from 1640.
The chapel of Balmer, mentioned in Domesday Book as an ecclesiola and held by Lewes Priory in 1535, (fn. 117) has now disappeared. The field stretching down the hillside west of the large pond is, however, known as Church Laine, and it would therefore seem probable that the church stood, as at Falmer and Stanmer, immediately adjacent to the mere.
Advowson
There was a church in the manor of Falmer in 1086. (fn. 118) It belonged to the priory of St. Pancras until the Dissolution, (fn. 119) and the farm of the rectory was at that time valued at £18 9s. 3d, (fn. 120) a pension of £7 6s. 8d. being paid to the vicar. (fn. 121) The rectory and advowson were granted with the manor in succession to Thomas Cromwell, Earl of Essex, (fn. 122) and Anne of Cleves, (fn. 123) and in November 1558 Queen Mary granted the advowson to John, Bishop of Chichester, (fn. 124) and his successors for ever. Queen Elizabeth revoked this grant. (fn. 125) In 1560 the queen leased the rectory for 21 years to Thomas Cockes. (fn. 126) Thomas obtained another lease for 21 years ten years later, (fn. 127) and in 1596 the rectory was granted by Jerome Beale and Anne his wife and Jerome their son to the queen, (fn. 128) who leased it in that year to George Goring and Edward and Henry his sons for their lives. (fn. 129) In March 1601 Walter Dobell of Falmer purchased the rights of the Gorings in the rectory. (fn. 130)
Meanwhile the advowson appears to have remained vested in the Crown (fn. 131) until November 1607 when, with the rectory, it was granted in fee farm for ever to John Suckling and William Denman at the request of Sir Roger Aston, one of the gentlemen of the bedchamber. (fn. 132) The rectory is said to have been granted previously by Act of Parliament to Cardinal Pole. (fn. 133) Before 1617 the rectory and advowson had passed to Richard, Earl of Dorset, (fn. 134) who died seised of the rectory in 1624 (fn. 135) leaving as his heirs his daughters the Ladies Margaret and Isabel Sackvile, both young children. In 1630 both rectory and advowson were sold by Goddard Gravenor and Anne his wife to Walter Dobell. (fn. 136) Dobell died in 1640, (fn. 137) and there is no further record concerning the rectory and advowson until 1721 when, as a former possession of Daniel Sheldon, of Howe Court, it belonged to his daughters Judith and Mary Sheldon. (fn. 138) They conveyed the rectory in 1725 to Robert Lamb, vicar of Falmer, who died in 1727. (fn. 139) Under Judith's will the advowson passed in 1725 to Mary, (fn. 140) who mortgaged it in 1737 to Samuel Levinge. (fn. 141) Ten years later Samuel bequeathed it to his cousin Elizabeth Levinge, who married Delme Vanheythmpson and sold the rectory and advowson in 1751 to Thomas Pelham, (fn. 142) who settled them in 1785 upon himself and his sons successively in tail male. (fn. 143) The advowson and rectory have since descended with the manor. From 1724 to 1727, and again from 1771 onwards, the living of Falmer was held by the same incumbent as that of the neighbouring church of Stanmer. (fn. 144) On 15 June 1809 there was an act providing for the union of the rectory of Stanmer and the vicarage of Falmer, (fn. 145) but this was conditional and not absolute and the union was finally decreed in 1835, when it was decided that the Archbishop of Canterbury and the Earl of Chichester should present alternately. (fn. 146) The first presentation to the united benefices was made by the archbishop in January 1858, and the second, by the Earl of Chichester, in January 1891. The vicarage of Hellingly was by Order in Council, dated 20 November 1894, exchanged for the alternate right of presentation by the Archbishop of Canterbury so that the whole advowson of the united benefice of Stanmer cum Falmer now belongs to the Earl of Chichester. (fn. 147)