Pages 258-266
A History of the County of Warwick: Volume 3, Barlichway Hundred. Originally published by Victoria County History, London, 1945.
This free content was digitised by double rekeying. All rights reserved.
Manors
From the end of the 7th until the middle of the 16th century STRATFORD belonged to the Bishops of Worcester. It is first mentioned as 20 hides of land belonging to Ethelhard, sub-king of the Hwiccas, who granted it to Egwin, 3rd Bishop (693–714), in exchange for a monastery at Fladbury, which Egwin's predecessor Ostfor had obtained from Ethelred, King of Mercia, to whom it belonged in the right of his Queen Ostritha. (fn. 1) After the exchange a monastery seems to have been founded here. Egwin founded Evesham Abbey and relinquished his see to become its first abbot; and thence arose a claim to Stratford which the monks of Evesham asserted in the reign of William the Conqueror. According to them, (fn. 2) when Ethelred resigned his crown to his nephew Coenred and ended his days as a monk, Ethelhard as kinsman of Queen Ostritha, maintaining that Ethelred had no right to grant away his wife's inheritance, seized Stratford and held it until the abbot gave Fladbury to him in exchange. After Ethelhard's death his brother Osward opposed this settlement and forced Abbot Egwin to surrender Stratford to him. Afterwards, says the chronicler, the Bishops of Worcester fortiores nobis acquired Fladbury and Stratford, nor was Abbot Ethelwig, who after the Norman Conquest gained so much land for his house, able to get them back. (fn. 3)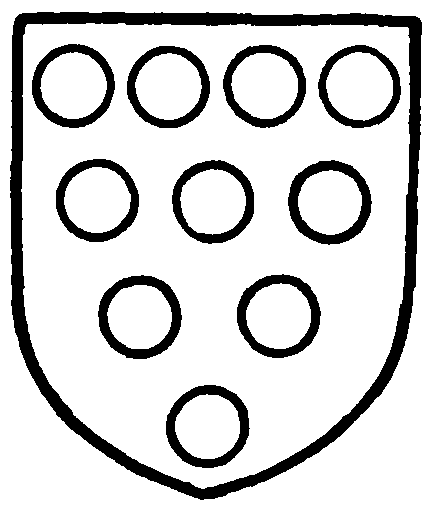 At the Synod of Brentford in 781 Offa confirmed to the Church of Worcester 30 hides in Stratford, amongst other lands, in return for the surrender of the Monastery of Bath by Bishop Heathored: (fn. 4) and in 845 Beorhtwulf, King of Mercia, granted to Bishop Heaberht that the monks here should henceforth be free of all secular taxes and tribute and of all obligation to entertain the king or any of his household. (fn. 5) The last reference to this monastery occurs in 872, when Bishop Werfyrth granted to it the reversion of 2 hides in Nuthurst which he gave by the same charter, for 4 lives, to Eanwulf, the king's thegn. (fn. 6)
The manor of Stratford was assessed in 1086 at 14½ hides (fn. 7) and at 15 hides and a virgate in a survey of 1182. (fn. 8) It was stated in 1252 that it was not known by what service the bishop held it of the king. (fn. 9) In 1254 Bishop Walter de Cantilupe obtained a grant of free warren in his demesne lands here and at Hampton, (fn. 10) which was invoked by Bishop Giffard in 1276 (fn. 11) and 1285. (fn. 12) In 1339 Bishop Wolstan de Braunsford farmed the manor to John de Peyto, junior, for his life at £60 a year, afterwards reduced to £30 in lieu of a pension of that amount which the bishop had previously granted to him. Although it was found by inquisition that such a lease would be no damage to the king, no royal licence was actually obtained. In 1370, therefore, John de Peyto was summoned into Chancery and ordered to account for £30, the equivalent of the pension, for every year since 1339, except for those years when, the see of Worcester being vacant, the king received the full profits of the manor himself. The manor was taken into the king's hands until the money should be paid and was temporarily granted in custody to the bishop, William Lynn. In 1372 the bishop was ordered to account for the £30 rent received from John de Peyto since the beginning of the lease; and with this proviso the manor was restored to him in the following year. (fn. 13)
In 1549 the manor of Old Stratford and the borough were granted, as part of an exchange of lands, by Nicholas Heath, Bishop of Worcester, to John Dudley, Earl of Warwick and afterwards Duke of Northumberland. (fn. 14) They reverted to the Crown on Dudley's attainder in 1554, and in 1556 the manor was granted to the lately restored Hospital of the Savoy. (fn. 15) On Elizabeth's accession the hospital was suppressed. Stratford was next granted to Northumberland's 3rd son, Ambrose Dudley, Earl of Warwick, who had been restored in blood by Mary and was created Earl of Warwick in 1561. It again escheated to the Crown on his death without issue in 1590, and in the following year 'was granted to Henry Best and John Welles who graunted the same to Sir Edward Grevill', (fn. 16) son and heir of Ludovic Greville of Milcote. In 1601 there is a reference to a grant or patent of the manor 'lately made' to Peter Greville, Sir Edward's brother, and Peter Cresswell: (fn. 17) and in the same year John Woodward died holding the borough of 'New Stratford' of the Queen. (fn. 18) These tenancies suggest the financial straits which ultimately compelled Greville to sell most of his property. He was apparently still lord of the manor in July 1609 when the corporation resolved to seek his help in obtaining a new charter, (fn. 19) but in the following March the manor was sold at the suit of John Eldred and other contractors to William Whitmore, one of the most active among the land speculators of the time, and John Randoll, of Preston Bagot. (fn. 20) A document written by the town clerk in 1623 states that, at some time after 1610, Sir Edward Greville 'graunted this manor to Sr. Arth. Ingram who for valuable consideracon hath should the same to my Lo. tresorer' (fn. 21) (Lionel Cranfield, Earl of Middlesex). Ingram, like Cranfield a speculator and financier, was also Greville's son-in-law. (fn. 22)
From the Lord Treasurer Middlesex, who died in 1645, the manor passed successively to his sons James, the 2nd, and Lionel, the 3rd Earl. Lionel died without issue in 1674 and left his estates to his nephew Charles Sackville, son of his sister Frances and Richard Sackville, 5th Earl of Dorset. He was created Baron Cranfield and Earl of Middlesex in 1675 and succeeded his father as 6th Earl of Dorset in 1677. His son, Lionel Cranfield Sackville, was created Duke of Dorset in 1720. From 1708 until his death in 1765 he was High Steward of Stratford, an office which in the 18th and early 19th centuries came to be considered as in the nomination of the family as lords of the manor. The manor appears to have been included in the settlement (fn. 23) on the widow of the 3rd Duke, with remainder to her two daughters, who (fn. 24) became, respectively, Countesses of Plymouth and De la Warr. The Dowager Duchess subsequently married Earl Whitworth, who was elected High Steward on the death of the 4th Duke in 1815; she and her husband both died in 1825, and the Earl of Plymouth was elected in his place. On his death in 1833 he was succeeded by Earl De la Warr. When the elder Sackville coheiress Mary, Countess of Plymouth and by her second marriage Countess Amherst, died in 1864 her estates passed to her sister Elizabeth, Countess De la Warr, who died in 1870. (fn. 25) Her younger son was created Baron Sackville, and the Sackvilles are named as lords of the manor until 1924, (fn. 26) but the manor appears to have been extinguished under the Property Act of 1926.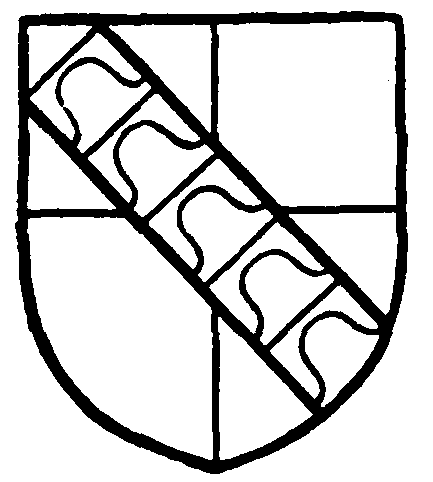 The bishop's demesne in the manor of Old Stratford in 1252 included 220½ acres of arable land and 27 acres of meadow, besides common or pasture for 200 sheep; there were then, as in Domesday, 3 ploughs on the demesne; 13 free tenants held 2 messuages and 25½ virgates, and there were also some small free tenements in Warwick belonging to the manor (fn. 27); 8 messuages and 41 virgates were held by 54 customary tenants. (fn. 28) There were also 6 customary tenants at Lapworth holding various assarts, no doubt in the Bishop's Wood there. The cotmen, 7 in number, held between them 6 messuages, ¼ of a virgate, and 11 acres of land.
By 1552 the copyholds granted in the manor court contained the clause sibi et suis, (fn. 29) which gave the tenants practically the security of freeholders. In 1590 (fn. 30) the manor contained 14 messuages and 28¼ virgates, of which 13 messuages and 19½ virgates were held by 13 customary tenants, including persons of such social importance as John Combe, 'gentleman', and Anne widow of Thomas Nash of Old Stratford, whose grandson Thomas married Shakespeare's granddaughter, Elizabeth Hall.
The first mention of the Bishop's Park in Stratford occurs in 1280, when Bishop Giffard issued a mandate for the greater excommunication of trespassers therein. (fn. 31)
An estate in SHOTTERY was given to the monastery of Worcester at the beginning of the 8th century by Offa. (fn. 32) At the time of the Domesday Survey it was included in the manor of Stratford, of whose assessment of 15 hides 1 virgate in about 1182 it seems to have accounted for just under 7 hides. (fn. 33) No manor of Shottery is mentioned until 1354, but in the survey of c. 1182 Adam de Scotriva is said to hold 1½ hides (sic) by certain services, including the conveyance of the bishop's money. (fn. 34) He seems to have had a son Stephen who was living in 1221, (fn. 35) but by 1252 what was probably the same estate, of 1½ virgates, (fn. 36) was held as 1/10 knight's fee by four (apparent) coheiresses, (fn. 37) and this 1/10 fee was held in 1299 by five persons. (fn. 38)
The survey of c. 1182 also gives Frethric, or Fraric, de Bishopsdon as holding 1 hide here by knight service, (fn. 39) as did Sir Thomas de Bishopsdon in 1252, (fn. 40) and John de Bishopsdon in 1299. (fn. 41) This may be identified with the 4 virgates in Shottery held at his death in 1447 by Sir William de Bishopsdon, which passed to his coheirs with the manor of Bishopton (q.v.).
In 1299 Master Nicholas de Carlisle held 3¾ virgates. (fn. 42) He was a royal official (fn. 43) and died in debt to the king, who seized his lands in Shottery and committed them to John de Stratford (later Archbishop of Canterbury) in 1319, (fn. 44) at a rent of £3 13s. 10d. John de Stratford had a confirmation of his tenancy in 1331, (fn. 45) in which year John, one son of Nicholas, granted him some 120 acres in Shottery and Stratford, (fn. 46) a grant of the same estate being made by John de Peyto the younger and Alice his wife. (fn. 47) At the same time Nicholas son of Nicholas de Carlisle granted property here to Robert de Stratford (fn. 48) (younger brother of John), who in 1332 acquired from Richard son of Robert de Baginden lands in Shottery. (fn. 49) In these grants we presumably have the origin of the manor of Shottery which Robert, then Bishop of Chichester, entailed upon John de Bishopsdon and his wife Isabel, daughter of John Strecche, and their heirs in 1354, (fn. 50) and which was stated to be held for life by Thomas de Stratford, Archdeacon of Gloucester, in 1367 when John the son of Sir John Strecche (fn. 51) sold the reversion of the manor to Thomas de Newenham, clerk. (fn. 52) As Thomas was alleged to be by birth a serf of Evesham Abbey on the manor of Newnham (Northants.) the abbot seized upon Shottery, without licence. The king thereupon in 1393 took it into his own hands, (fn. 53) and committed it to Sir William Arundel. (fn. 54) It is not known for how long Arundel thus remained in possession, but the Bishop of Worcester granted a licence to John Harewell for a priest to celebrate in the oratory in his manorhouse of Shottery in 1402. (fn. 55) This John was the son of Roger Harewell of Wootton Wawen and the grandson of John Harewell, who is thought to have been of Shottery. (fn. 56) At his death in 1428 his estate here passed to one of his younger sons, Richard, whose daughter and heiress Joan died holding the manor of Shottery in 1452. (fn. 57) Her heir was her cousin William Harewell, in whom Shottery was united with the Wootton manor of Harewells or Lucies. (fn. 58) Both manors were held by the Harewells and their descendants at least until 1746. (fn. 59) In 1776 Lord Beauchamp purchased two freehold estates in Shottery, reckoned at 5 yardlands, and the tithes, at a total cost of over £11,000, (fn. 60) and he was the principal proprietor at the time of the Inclosure ten years later. By then, however, the manor of Shottery had been extinguished.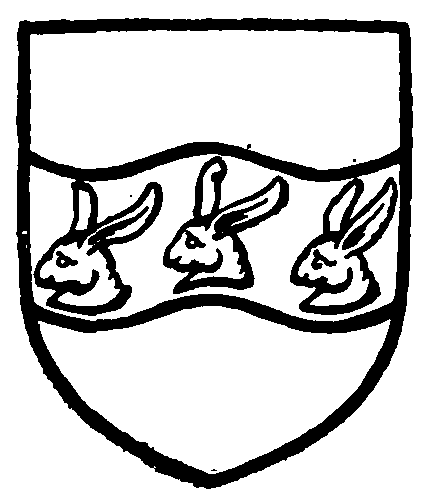 BISHOPTON, as the name shows, was held from early times by the Bishops of Worcester. Bishop Leofsine granted a hide and 15 acres of meadow here to his servant Godric for his life in 1016. (fn. 61) In 1086 it is presumably included in the 12 hides of Stratford, but Bishop Sampson c. 1112 enfeoffed Frethric de Bishopsdon of it, to hold of him as a knight's fee. (fn. 62) This Frethric was the first of a family who continued as tenants here under the bishops until the reign of Henry VI. (fn. 63) A Frethric de Bishopsdon was holding 3 hides in 1182 (fn. 64) as was his son William, in Bishopton, in 1208; (fn. 65) and William's grandson Sir Thomas held 2 hides in Bishopton and a hide in Shottery by military service in 1252. (fn. 66) Sir Thomas was followed by his son Sir William, who as lord of the manor owed the service of a knight's fee to the bishop in 1271. (fn. 67) Sir John de Bishopsdon, son and heir of Sir William, obtained a grant of free warren here in 1319 (fn. 68) and in 1337 settled the manor on himself and his wife Beatrice in tail male. (fn. 69) Beatrice survived him and married John de Peyto, who died in 1373 holding the manor of Bishopton of the Bishop of Worcester in her right. (fn. 70) The male line came to an end with the death of Sir William de Bishopsdon, greatgrandson of John and Beatrice, in 1447. He left two daughters, Elizabeth, married to Thomas Palmer, and Philippa, who inherited Bishopton and married Sir William Catesby. (fn. 71) On their son William's attainder in 1487 his lands were forfeited to the Crown and were granted in the same year to Sir John Risley in tail male. (fn. 72) In 1495, however, George Catesby was restored by Act of Parliament to his father's estates (fn. 73) and his son Richard Catesby appears as lord of the manor of Bishopton in 1543. (fn. 74) Richard's grandson Sir William Catesby in 1583 sold the manor to William Askew of Lapworth for £260. (fn. 75) Askew sold it again to Andrew Archer of Tanworth, (fn. 76) whose son Sir Simon Archer sold it in 1648 to John and Thomas Green, yeomen, of Bishopton. (fn. 77) Thomas died c. 1662–3 (fn. 78) and Susannah, his widow, in 1674. (fn. 79) By 1738 the manor had passed to Joshua Smith, described as the last surviving devisee of the will of Thomas Greene of the parish of St. Thomas, county Devon. He died in 1770, having bequeathed it by his will to his kinsman Allyn Simmons, who took the additional surname of Smith and had been succeeded by his son Joshua Smith Simmons Smith by 1785. The latter died in 1839 and two years later his surviving trustee, Charles Hamden Turner, sold the manor to John Branston Freer, who was in possession of it in 1856. (fn. 80)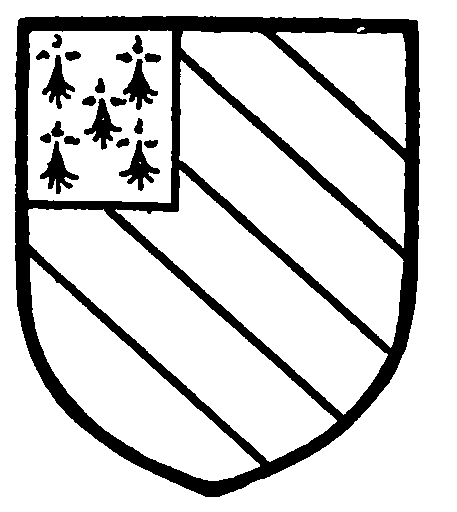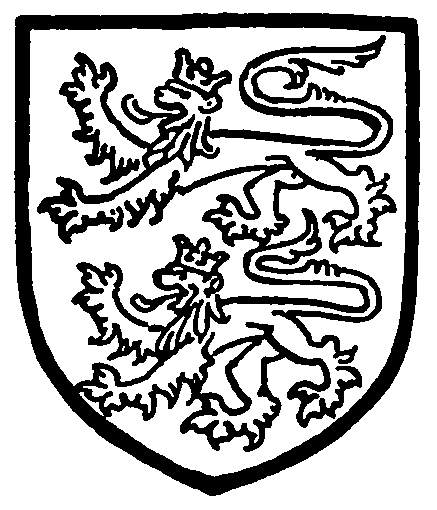 In 1447, after the death of the last Sir William Bishopsdon, there were 11 tenants on the manor, 5 of whom were villeins, holding altogether about 17 virgates, besides other tenements. (fn. 81) The demesne, which comprised nearly 7 virgates, was divided among 9 of the tenants, of whom 4 were villeins, including one who held the site of the manor with the dovecote. The tenants of the demesne paid their rents in corn twice a year, a custom which still persisted in 1543. (fn. 82) The total annual value of the manor was £10 18s., besides 9 quarters of wheat and 9 quarters of barley. The manorial structure disintegrated in Elizabeth's reign when Sir William Catesby, besides his grant of the manor to Askew, 'sold to sundry persons the particular Tenements within this Lordship'. (fn. 83) Shakespeare's son-in-law Dr. John Hall possessed an estate of 4 yardlands in Bishopton which may be identified with the 4 yardlands or 107 acres in Old Stratford purchased by the poet from John Combe in 1602, and which Shakespeare bequeathed with his other lands to his daughter, Susanna Hall. (fn. 84) Dr. Hall became involved in a long dispute with the parish officers over the rating of this property, (fn. 85) from which it is clear that though the old measure of the virgate or yardland had survived—there were in 1634, as in the 15th century, 17½ yardlands in Bishopton—it had become merely a unit of assessment for church and poor rates. (fn. 86)
BUSHWOOD, in Lapworth parish, some 12 miles away, was the Bishop's Wood of the manor of Old Stratford. No doubt it was originally a part of Lapworth, which, down to the time of Canute, also belonged to Worcester. (fn. 87) Dugdale supposes that in the reign of Henry I Bishop Sampson granted it to Frethric de Bishopsdon, (fn. 88) since in 1197 another Frethric and William his son quitclaimed to Bishop John de Coutances all their rights in it and in the house in Lapworth which Stigand the Forester had occupied and the house in the wood held by Ralph the son of Stigand. (fn. 89) The Bishopsdons, however, who acquired a manor in Lapworth in 1320, (fn. 90) continued to hold Bushwood, of the chief manor of Stratford. Sir John de Bishopsdon obtained a grant of free warren in Bushwood in 1319, (fn. 91) and in 1339, with his wife Beatrice, settled upon his sons Roger and John certain rents and timber in the manor of Bushwood. (fn. 92) In 1374 Thomas son and heir of Roger de Bishopsdon made a grant of the reversion of the manor of Bushwood and other lands which Beatrice de Bishopsdon, presumably his grandmother, held for her life. (fn. 93) When Sir William Catesby granted away Bishopton he retained Bushwood, with his manor of Lapworth. In 1590 he was holding the manor of Bushwood Hall of the Earl of Warwick by the service of a knight's fee, (fn. 94) and the Hall, of which some remains are incorporated in the present farmhouse, was probably the birthplace of his son, the Gunpowder Plot conspirator. With Lapworth also, Bushwood came to the Holts of Aston, who were holding it of the Earl of Middlesex in 1730. (fn. 95) Sir Charles Holt is mentioned as lord of the manor in 1776. (fn. 96)
In 988 Oswald, Bishop of Worcester and Archbishop of York, granted 3½ messuages in CLOPTON to his servant Eadric for three lives. (fn. 97) Apart from a reference to it as a hamlet of Bishopton in 1316, (fn. 98) this is the only evidence of any interest that the church of Worcester had in Clopton, which by the time of Edward the Confessor was held freely by Odo and Aileva and in 1086 by William, of Robert de Stafford. It is rated in Domesday at 5 hides. (fn. 99) Robert's greatgreat-grandson Hervey de Stafford held Clopton as a knight's fee in the Honor of Stafford in 1211; (fn. 100) and the Robert de Clopton, knight, who occurs in 1221 was probably his tenant. (fn. 101) Shortly afterwards it came into the hands of the Montforts of Beaudesert, of which manor it was held in 1496. (fn. 102) In 1250 Robert de Stafford son of Hervey was accused of having entered by force into the manor of Clopton, of which Peter de Montfort had the custody. (fn. 103) Peter, who died in 1265, granted the manor together with 'The Grove' at a rent of 10s. in fee to James de Clopton. (fn. 104)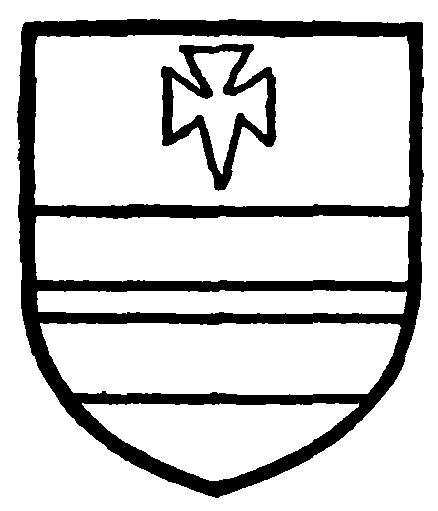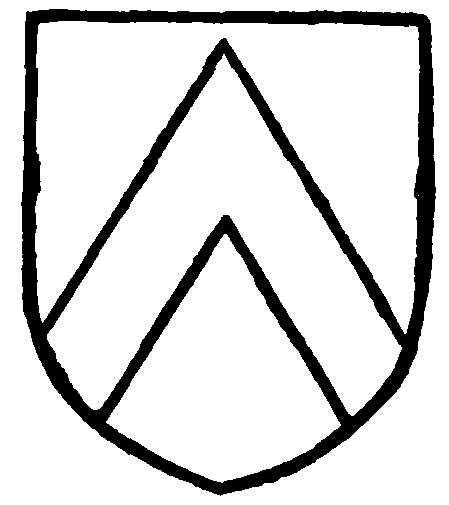 James was the son of John de Clopton, who was living in 1247, (fn. 105) and the grandson of Sir Robert mentioned above. The manor continued in the male line of this family, which played so important a part in the history of Stratford, for more than 500 years. (fn. 106) In 1276 James granted it to Walter de Cockfield alias Marshall, who, according to Dugdale, was his grandson. (fn. 107) Besides the manor, he obtained from Isabel de Norton in 1280 a messuage, 8½ yardlands, 105 acres of land and 7 of meadow in Clopton together with pasturage in the Grove, (fn. 108) all of which Isabel held of Peter de Montfort, who had reserved it in his grant of the manor to James de Clopton. (fn. 109) Walter de Cockfield, 'the Marshal', was still living in 1304. (fn. 110) In 1316 Walter de Cockfield settled the manor on himself for life with remainder to his son Walter and his wife Maud and their heirs. (fn. 111) This latter Walter is mentioned in various grants down to 1342 (fn. 112) and, though he is nowhere else so styled, may probably be identified with the Walter Clopton, 'knight', who was a member of the Trinity Gild of Coventry, founded in 1364. (fn. 113) He was succeeded by his son John, whose son, also John, is described as lord of Clopton on his admittance to the gild of Stratford with his wife Agnes in 1414–15. (fn. 114) He was elected alderman of the gild in 1439 and obtained licence from the Bishop to erect an oratory in his manor-house at Clopton in 1450. (fn. 115) Of his three sons, the two younger, Hugh and John, became mercers of London. The eldest, Thomas, had already succeeded his father when he was admitted to the gild with Juliana his wife in 1453–4. In 1474 he obtained a papal licence for a priest to celebrate in the oratory at Clopton. (fn. 116) He served as master of the gild, 1482–3, and as alderman 1483–92. (fn. 117) His son John predeceased him, dying in 1486, and although John left an infant son the manor went to Thomas's younger brother, Hugh, the most celebrated member of the family, probably as guardian. Hugh Clopton was admitted to the Stratford Gild, as a merchant of London, 1469–70, and served as master for two consecutive years, 1485–7, when he is described as citizen of London and merchant of the staple. In 1486 he became Sheriff of London and in 1492, Lord Mayor. Like Shakespeare, he seems to have retired to Stratford, where he built New Place and made the public benefactions by which he is now chiefly remembered; and he was an alderman of the gild at the time of his death in 1496. He died holding the manor of Clopton of the king as of the manor of the Castle of Beaudesert by 1/8 of a knight's fee, and leaving as his heir William Clopton, the son of his nephew John, then aged 15. (fn. 118) William had livery of the manors of Clopton and Little Wilmcote (q.v.) (fn. 119) and of Hugh's lands in Stratford and Bridgetown in 1504 (fn. 120) and became a member of the gild with Rose his wife in 1508–9. He died in 1521 and was succeeded by his son William, alderman of the gild 1528–30. (fn. 121) His son William, who succeeded his father at the age of 22 in 1560, (fn. 122) was probably the builder of the oldest surviving portions of Clopton House, and a popish recusant. He died in 1592 and is buried with his wife Anne, who survived him by two years, in Stratford church. He left no male heirs and before his death had made marriage settlements of different portions of his property on his daughters, Joyce and Anne. (fn. 123) Clopton thus came to Joyce, who in 1580, when only 15, had been married to George Carew. (fn. 124) Her husband, son of the Dean of Exeter, took a leading part in all the Irish wars of Elizabeth and was created Baron Carew of Clopton House in 1605 and Earl of Totnes in 1626. (fn. 125) He was also the first High Steward of Stratford. He died in 1629 and his widow in 1635, and their tomb in the Clopton chapel is lavishly adorned with the sculptured emblems of his military career. Anne, the younger daughter of William Clopton, was married in 1589, at the age of 13, to her cousin William Clopton of Sledwick, co. Durham, (fn. 126) great-grandson of John Clopton, Merchant of the Staple, the younger brother of Hugh. The Countess of Totnes bequeathed the manor in 1635 to their son Thomas, (fn. 127) who died intestate and deeply in debt in 1643, leaving as his heir an infant son John. Litigation involving the administrators and the various mortgagees of his estate was still proceeding when John attained his majority in 1659. (fn. 128) Sir John Clopton—he was knighted by Charles II—is described by Dr. Thomas as 'a person of eminent loyalty, and of great interest in his Country'. He was a Deputy Lieutenant from 1660 until his death in 1719 (fn. 129) and, from 1665, also a justice of the Peace: (fn. 130) he sat for Warwick in the 1st Parliament of 1679 and was Recorder of Stratford 1684–1709. He was also actively interested in the navigation of the Avon. He married Barbara daughter of Sir Edward Walker, Garter King-at-Arms and author of the Historical Discourses, who seems to have occupied part of Clopton House, where he died in 1677. Sir John was succeeded by his son Edward, who was living in 1730. (fn. 131) On his death the estate passed to his brother John, whose daughter Frances married John Partheriche of Alderminster. Mrs. Partheriche died without issue in 1792, leaving the manor to her cousin, Charles Boothby Scrimshaw, who took the name of Clopton. He was son of Anne daughter of Hugh, third son of Sir John Clopton, and on his death the estates passed, under a settlement, to his cousin Edward Ingram (son of Sir John's daughter Barbara), who also assumed the family name and died in 1818, when his brother John succeeded. On the death of the latter, also without issue, in 1824, the estate went to Charles Meynell, who had bought the reversionary interest of Mrs. Noel, sister of C. B. Scrimshaw Clopton. The house and adjacent land was bought in 1830 by George Lloyd of Welcombe who left it to his brother John Gamaliel Lloyd. It passed from him to his nephew, Charles Thomas Warde, whose son H. C. L. Warde died in 1872, when it was purchased by Sir Arthur Hodgson, bart., for many years a notable figure in the public life of Stratford, who died in 1902. On the death of his son the Rev. Francis Hodgson in 1930 the Clopton Estate was broken up. The house, after remaining for some time unoccupied, was bought by Mr. Adrian Wells Beecham, the present owner.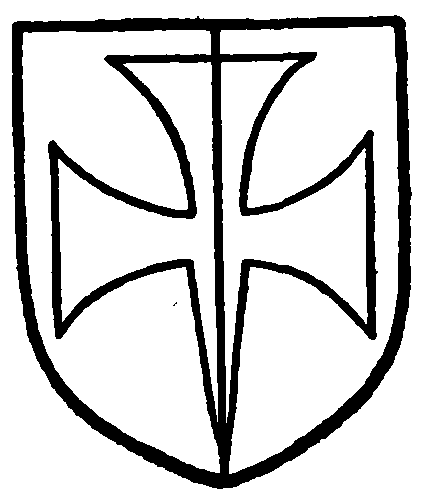 Oswald, Bishop of Worcester, granted 2 hides in CLIFFORD to his servant Wihtelm for 3 lives in 966, (fn. 132) and 3 hides, also for 3 lives, to his servant Ethelweard in 988. (fn. 133) In Edward the Confessor's time, Clifford was held freely by one Saward and in 1086, when it was assessed at a hide and a virgate, by Hugh, of Robert de Stafford. (fn. 134) The Bishop of Worcester is referred to as the chief lord of lands in what, by the 14th century, had come to be known as the manor of RUIN CLIFFORD (fn. 135) at various dates down to 1560; (fn. 136) and the Stafford overlordship reappears in the knight's fee held by Thomas, Earl of Stafford, at his death in 1393. (fn. 137) This descended to his younger brother Edmund, on whose death it is recorded as a ½ fee, 10 years later. (fn. 138) It is, however, impossible to distinguish the separate holdings which these overlordships appear to represent.
In the 12th and early 13th centuries the principal tenants here were the Poers and the Cliffords. The history of the former begins with a grant, c. 1125–35, by Simon, Bishop of Worcester, of 2½ hides in 'Clifford Minor' to Margery de Bohun, which she subinfeudated to Stephen le Poher. (fn. 139) These 2½ hides were held of the bishop in 1182 by Stephen, (fn. 140) who is probably the Stephen Poher mentioned as the tenant of 1½ hides in 1208. (fn. 141) The ½ knight's fee here held by Humphrey de Bohun, Earl of Hereford, as parcel of the Manor of Old Stratford in 1252 (fn. 142) was held under the Earl in 1299 by Julian widow of Hugh le Poer. (fn. 143) In 1200 Robert de Clifford granted 3½ virgates here to John de Clifford (fn. 144), who in 1208 was holding 2½ virgates here, and Hugh de Clifford 1½ virgates, of the Bishop of Worcester. (fn. 145) Hugh and Robert may perhaps be the Hugh and Robert de Clifford who married respectively Margery and Agnes, sisters of Richard de Barford; (fn. 146) which Hugh had a son Richard, who was murdered in 1221. (fn. 147)
In 1222 Hugh de Clifford granted to Otuel le Poher the reversion after his death of a virgate and 5 acres of land in Clifford to hold of his heirs at a rent of 6d. yearly; (fn. 148) and in 1225 the same Otuel granted ⅓ of a hide to Adam de Clifford. (fn. 149) The line of the Cliffords seems to have ended with John de Clifford, whose sister Margery Dugdale supposes to have married Hugh le Poer. (fn. 150) Hugh was an adherent of the Barons against Henry III and after the battle of Evesham was certified to hold 2 carucates of land and certain rents in Clifford. (fn. 151) Before the end of Henry IV's reign, according to Dugdale, John de Clifford granted all his lands here to his sister's son, Ralph le Poer, (fn. 152) who made a grant for life to his uncle of a messuage and 2 carucates of land in Clifford in 1273. (fn. 153)
The Poers or Powers continued in Clifford for some two and a half centuries after this time. A Richard Poer of Clifford occurs in 1301, (fn. 154) and in 1317 granted all the movable goods in his manor-house at Clifford to his son Ralph. (fn. 155) Christiana Power is the second largest contributor here to the subsidy of 1332; (fn. 156) and in 1393 and 1403 Alice Power is mentioned as the tenant of the fee under the Staffords. (fn. 157)
In 1486 a quarter of the manor of Ruin Clifford was certified to have been held of the Bishop of Worcester as of his manor of Old Stratford, by John Clopton jointly with Elizabeth his wife, (fn. 158) and she held the estate until her death in 1514, when she was succeeded by her son William, then aged 30, (fn. 159) who had already inherited Clopton from his great-uncle, Hugh. In 1515 William Clopton purchased the manor of Ruin Clifford from Christopher Power, son and heir of John and May his wife. (fn. 160) He is the last of that family to be mentioned there though the hamlet is still referred to as Clifford Power in 1544. (fn. 161) William's son and grand son in 1560 and 1592 respectively (fn. 162) both died seised of the manor, which thereafter continued to descend with Clopton.
William Clopton the purchaser of the manor, or his son, made a grant of the manor house and lands to Sir Edward Greville of Milcote, who died holding it of William Clopton in 1528, having settled it on trustees to raise 1,000 marks for the male heir, when one should be born, of his son John and Eleanor his wife. (fn. 163) John Greville, who succeeded him, was knighted 1547 and died in 1565. In 1537 he had leased the manor-place of Clifford to John Combe for 60 years at a reserved rent of £9 10s. In 1565 Combe's son, also John, obtained a fresh lease for 60 years at £40 rent, which led to litigation. (fn. 164) John Combe died, holding the capital messuage of Ruin Clifford and a watermill there in 1588 (fn. 165) and his son, Edward Combe of Barford (d. 1597), entailed the property on his brother Thomas, (fn. 166) who died in 1609; and from him it passed to his son William, (fn. 167) who died in 1667.
Joan Harewell, who died in 1452, left a messuage and lands in Bridgetown and Ruin Clifford, (fn. 168) which are erroneously described as the manor of Ruin Clifford in the inquisition taken at the death of her cousin, William Harewell in 1501. (fn. 169) The probable situation of these lands is shown in a field map of 1599, which marks a field called Harewells on the east side of the Shipston road, beyond the turn to Cheltenham, with another field called Harewell Hill next east of it. (fn. 170)
Bridgetown, though sometimes referred to as a separate manor from the 16th to the 18th centuries, was a part of Ruin Clifford, with which it is invariably mentioned.
Welcombe is included in the chief manor of Old Stratford in the surveys of c. 1182, 1252, 1299, and 1590. In Shakespeare's time the Combes had a considerable estate here, the history of which seems to begin with a 99 years' lease of 3 messuages and 2¾ virgates from the Bishop of Worcester to John Combe in 1537. (fn. 171) In 1590 this, with other lands in Welcombe, was held by John Combe, grandson of the original lessee (fn. 172) and bailiff of the manor under the Earl of Warwick. He was the money-lender whose doggerel epitaph, said to have been fastened on his tomb in Stratford Church, has, by an ancient tradition, been ascribed to Shakespeare. He died without issue in 1614 and his Welcombe property passed to his nephew, William, whose attempt to inclose the common fields here involved him in a dispute with the corporation of Stratford. William's younger brother, Thomas, a beneficiary under Shakespeare's will and recorder of Stratford 1648–57, seems to have lived at Welcombe until his death in the latter year. William Combe left three daughters, Mary, Katherine, and Martha, married respectively to Thomas Wagstaffe of Tachbrooke, Sir Thomas Stephens of Little Sodbury, and Edward Clopton. (fn. 173) In 1663, four years before his death, he settled his estate, including the college and a capital messuage at Welcombe, on his grandson, Sir Combe Wagstaffe, (fn. 174) who died in 1668. Ultimately, both Welcombe and the college property came to the Cloptons.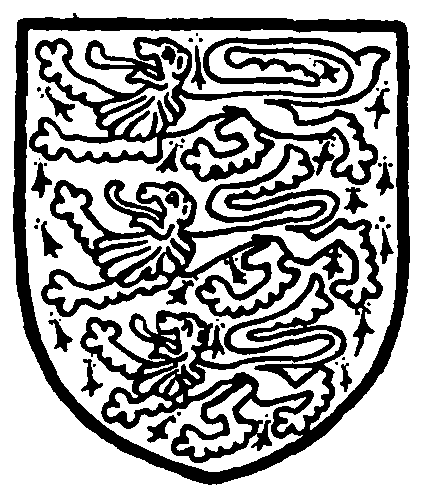 An estate described as the 'Manor' of WELCOMBE is the subject of a series of conveyances dating between 1736 and 1794, (fn. 175) and from 1760 to 1768 it appears as divided into three parts. The local poet, John Jordan, describes his patron, John Lloyd of Snitterfield, as 'proprietor of the estate at Welcombe' at the time of his death in 1777. (fn. 176) His son George Lloyd, who lived at Welcombe House and is several times referred to as lord of the manor, (fn. 177) died in 1831. (fn. 178) From his son, John Gamaliel Lloyd, the estate had passed by 1842 (fn. 179) to Mark Philips, a Manchester cotton manufacturer, who died in 1873 and is commemorated by the Obelisk, a prominent landmark on the Welcombe Hills, erected by his brother and heir, Robert Needham Philips in 1876. The marriage of Robert's daughter Caroline brought Welcombe, with Snitterfield and Wolverton (q.v.) to the Trevelyans. The present Welcombe House, built by Mark Philips in 1869, was bought by the L.M.S. Railway Co. in 1931 and is now a hotel.
LUDDINGTON is alleged by the Chronicler of Worcester to have been given to that house by Ludican, King of Mercia (fn. 180) (825–7), but lost, with other lands in Warwickshire, vi et fraude, in Canute's reign for delay in the payment of Danegeld. (fn. 181) In the time of Edward the Confessor it was held freely by four thegns, as two manors; a division which reappears from the 13th century onwards. In 1086 four knights held it of the Count of Meulan. It was then rated at 12 hides. (fn. 182)
On the death of the Count of Meulan the overlordship was apparently divided between his direct descendants the Earls of Leicester, thus coming later to the Duchy of Lancaster, and those of his brother Henry, Earl of Warwick; and in 1297 (fn. 183) and 1361 (fn. 184) a mesne lordship of the Leicester part appears as held by the Botelers of Oversley.
Robert de Val held the manor of the Earl of Warwick in 1166 as ½ knight's fee, (fn. 185) and the de Vals continued here in direct descent until 1360. The subsequent evidence makes it probable that theirs was the estate comprised in 1½ fees in Luddington, Pinley, Woodcote, and Oversley which in 1297 William Boteler held of Edmund, Earl of Lancaster, of which the Pinley and Luddington portions together accounted for ½ fee. (fn. 186) Nevertheless in 1315 Guy de Beauchamp, Earl of Warwick, died seised of ¼ fee in Luddington held by Robert de Val and Parnell his wife. (fn. 188) In 1334 the last-named Robert settled the manor on his son John, with remainder to Eleanor and Katherine his daughters. (fn. 189) John de Val became involved in a fatal quarrel with the Abbot of Evesham. (fn. 190) At his death in 1360 he was holding the manor of Luddington of Sir William Boteler as of his manor of Oversley; (fn. 191) and in the following year 1½ fees in Oversley, Luddington, and Pinley, held by Sir William Boteler, are mentioned in the division of the estates of Henry, Duke of Lancaster. (fn. 192) John de Val left as his heirs two nephews, John Burdet, son of his sister Eleanor and Gerard Burdet of Seckington, and John Norys, son of his sister Katherine and Henry Norys. (fn. 193) The Luddington portion of his estates passed to the former and is no doubt represented by the ¼ fee here mentioned in 1428 as formerly held by William Boteler. (fn. 194) In 1431 John's son, Sir Thomas Burdet, of Arrow, and John Walsh are stated to have held jointly ¼ fee in Luddington, namely 2 messuages and 2 yardlands, (fn. 195) and in 1443 the manor was held by Sir Thomas's grandson, also Thomas, (fn. 196) who was executed for treason in 1477. (fn. 197) He left a widow, Margaret his 2nd wife, afterwards married to Thomas Woodhill, and five sons. (fn. 198) In 1485 Margaret, her husband, and her son John Burdet conveyed the manor to her stepson Richard Burdet and his wife Joyce and their heirs. (fn. 199) Anne, their daughter and heiress, married Sir Edward Conway and the manor of Luddington thereafter descends with that of Arrow (fn. 200) (q.v.).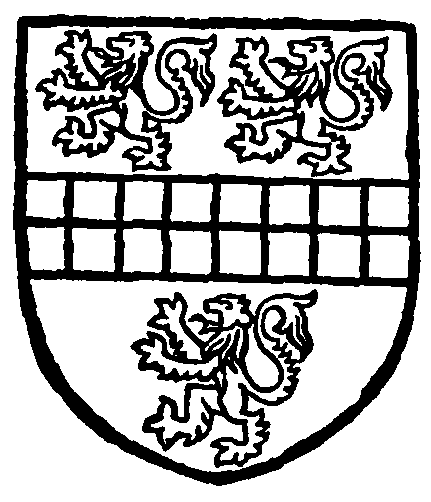 The continuous history of the second manor in Luddington begins with the record of a ½ fee held of the Earl of Warwick by William de Luddington in 1235; (fn. 201) but in 1242 he is rated at only ¼ fee. (fn. 202) This William was under-sheriff of Warwickshire in 1221. (fn. 203) His son Ralph held the ¼ fee under the Earl of Warwick in 1268. (fn. 204) On Ralph's death in 1273, his widow Margaret received dower in Luddington, (fn. 205) and the ¼ fee in Luddington, held of the earl, was extended at 13 virgates and half a water-mill. (fn. 206) Ralph left four daughters, Agnes wife of John de Fillongley, Parnell wife of John de Bruly, and Maud and Joan, both minors, who were afterwards married to Adam de Welsberewe (fn. 207) and Simon de Bruly (fn. 208) respectively. Parnell, the second daughter, died in 1312 holding of the Earl of Warwick as 1/8 fee lands described as in Luddington and Dodwell (fn. 209) which probably represent, as explained below, her father's estate in Drayton. Nicholas de Bruly was her next heir. In 1287, however, the youngest daughter Joan and Simon de Bruly her husband granted a messuage, a mill, and lands in Luddington, Dodwell, and Drayton to Richard Austin and his wife Parnell (probably the widow of John de Bruly) with reversion to John son of John de Bruly and his heirs; (fn. 210) and this estate in Luddington was settled by William de Bruly and Beatrice his wife in 1318. (fn. 211) William de Bruly and Robert de Val are the largest contributors in Luddington to the subsidy of 1332. (fn. 212) In 1373 John de Pey to died seised of what was described as the manor of Luddington, which he held of the Earl of Warwick and in the right of his wife Beatrice, (fn. 213) who was the widow of Sir John de Bishopsdon, and presumably a Bruly heiress. (fn. 214) In 1401, however, John Wyard of Alspath, a squire of the Earl of Warwick, was holding of him ¼ knight's fee in Luddington in the right of his wife Margaret (fn. 215) who, as the arms on his tomb in Meriden Church show, was a de Bruly. For the remainder of its history this manor passes with Wyard's share of the divided manor of Alspath. Thus Robert Castell obtained a grant of free warren in his demesne in Alspath and Luddington in 1410. (fn. 216) From Castell it came to the Walshes. In 1431, as already mentioned, John Walsh (fn. 217) and Thomas Burdet are recorded as having held ¼ fee in Luddington between them. (fn. 218) John Walsh (d. 1510) and his son John (d. 1541) were both seised at the time of their deaths of this manor of Luddington, which they held of the Bishop of Worcester. (fn. 219) From the second John it passed to his son Francis, a minor, and the last mention of it is the grant to George Bayneham of the wardship of Francis Walsh and an annuity out of the manor in 1543. (fn. 220)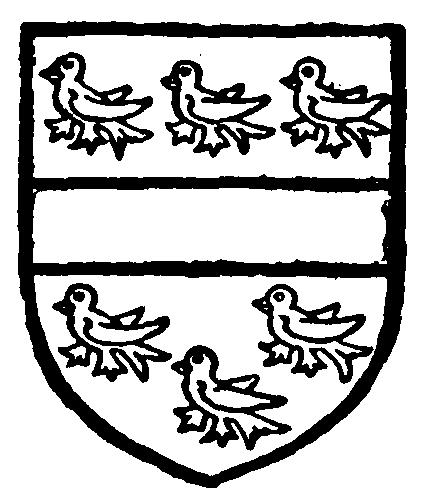 DRAYTON, like Luddington, was said to have been lost to the monks of Worcester in Canute's time. (fn. 221) It is not mentioned in Domesday, but in the following century it came by some means to the Clintons. Geoffrey de Clinton the 2nd granted it to Robert de Lucerna, to hold of him as a knight's fee, and in Henry II's reign restored it to Robert's brother, Giffard de Lucerna and his heirs, allowing Giffard's son Herbert to hold it by the same service of his father. (fn. 222) The early manorial history of Drayton, however, is confused and obscure and it appears from the 13th-century records to have been divided into a number of small estates.
In 1186 Ernald son of Ernald established his right to 2 hides 1 virgate here against Nicholas de Drayton and Geoffrey Fitchet. (fn. 223) But in 1235 and 1242 Simon de Drayton appears as the tenant of ½ knight's fee in Drayton under the Earl of Warwick; (fn. 224) and among several grants of land in Drayton made by Simon is one enfeoffing Walter de Bishopsdon of his capital messuage and demesne. (fn. 225)
About the end of the 12th century an estate here was held by one Joan, who married Roger de Hayes, one of the Norman barons who forfeited their English lands for adhering to the King of France in 1204. Roger and Joan granted it to Thomas de Luddington to hold of them at a rent of 20s. a year and performing the services due to the chief lords of the fee. Thomas was the grandfather of that Ralph de Luddington already mentioned, who was found to be seised of 4½ virgates in Drayton at the time of his death in 1273. He owed the service of 1/8 knight's fee to the Earl of Warwick, and the annual rent of 20s. was now due to the Crown. (fn. 226) In the division of Ralph's lands the Drayton holding seems to have lost its identity, inasmuch as in 1312 the estate of his daughter, Parnell de Bruly, which included 4½ virgates and was held as 1/8 fee of the Earl of Warwick, is described as in Luddington and Dodwell. (fn. 227)
The family of Peyto are first mentioned here in 1255, when Richard de Peyto granted to Godfrey de Drayton 2½ virgates and 4s. rent in Drayton and Dodwell. (fn. 228) During the next 80 years Richard and his son John so augmented their estate that by 1346 the place was known as Drayton Peytoes. (fn. 229) Their acquisitions came from various sources. Richard Trussell of Billesley (q.v.) had a holding in Drayton and Dodwell about the third quarter of the 13th century, (fn. 230) and his daughter-in-law Rohese granted to Richard de Peyto 2 virgates which she had purchased of Walter son of William and brother of Ralph de Luddington. (fn. 231) Richard's grandson John held an estate of Sir William Trussell, (fn. 232) and a later John Peyto was certified to hold of Thomas Trussell a messuage, 3 virgates, and rents in Drayton and a messuage, 4 virgates, and rents in Dodwell at the time of his death in 1487. (fn. 233) The first John de Peyto married Joan, daughter of William Moreyn of Snitterfield, who in 1297 granted him a tenement in Drayton and Dodwell which he held of the gift of his father, Richard; (fn. 234) and this holding would appear to be the ⅓ part of the manor of Drayton which was in dispute between William Peyto and John Wyard in 1404. (fn. 235) Richard de Peyto probably died between 1301 and 1303, (fn. 236) in which latter year Hugh le Goyoun granted to John de Peyto and his wife Joan and their heirs his demesne lands in Drayton which had been held by his father. (fn. 237) Among others who granted lands in Drayton to John de Peyto were John Edemay of Stratford, (fn. 238) John de Hastings, Baron of Bergavenny, (fn. 239) and Sir John de Bishopsdon. (fn. 240)
John de Peyto, lord of Drayton in 1345, (fn. 241) held 1/10 knight's fee there in the following year. (fn. 242) He left two sons, John and William, who in 1363 disputed over a rent charge of £20 in Drayton. (fn. 243) John died without issue in 1373 (fn. 244) and his estates descended to his nephew John son of William, and his heirs.
After 1487 there is no separate mention of Drayton until 1718, when Thomas Rawlins, of Pophills in Salford Priors (q.v.), is described as lord of the manor, (fn. 245) as he is also in 1730. (fn. 246) By 1768 it had passed to Francis Brownsword Bullock, (fn. 247) who was lord of the manor and the owner of the greater part of the land in Drayton at the time of the Inclosure Award in 1779. The manor appears to have descended in the Bullock family at least until 1835, (fn. 248) but by 1877 it had passed to the Marquess of Hertford (fn. 249) and is still part of the Ragley estate. Dodwell, however, was united with Luddington in the possession of the Conways of Ragley as early as 1704. (fn. 250)