Pages 386-388
A History of the County of Wiltshire: Volume 4. Originally published by Victoria County History, London, 1959.
This free content was digitised by double rekeying. All rights reserved.
SPAS AND MINERAL SPRINGS
All wells are naturally mineral wells in the sense that the water has some hard content; but there are at least 31 places in Wiltshire where there are, or were, wells which claimed to have water containing minerals with curative properties. (fn. 1) These are: Biddestone, Box, Braydon, Broughton Gifford, Chippenham, Christian Malford, Clyffe Pypard, Cricklade, Crudwell, Dauntsey, Draycot Cerne, Heywood, Highworth, Holt, Kington St. Michael, East Knoyle (Upton), Limpley Stoke, Luckington, Lydiard Tregoze, Melksham, Poulshot, (fn. 2) Purton Stoke, Rodbourne Cheney, Rowde, Seend, Sheldon, Somerford (? Great Somerford), Swindon, Trowbridge, West Ashton, Wootton Bassett. It will be seen that, with the exception of East Knoyle, they all lie in north and north-west Wiltshire—none are on the chalk, and most of them are found at junctions of two or more geological formations. (fn. 3) There can be no doubt that many other Wiltshire wells, including some now filled in and forgotten, have, at one time or another, had local repute for medicinal qualities.
The first wave of the national craze for spas seems to date from the latter part of the 17th century to about the middle of the 18th, and the second started towards the end of the 18th century and lasted to about the middle of the 19th century. During one or other of these periods persons with an anxiety to benefit their fellow creatures, coupled with a desire to turn a more or less honest penny, tried to make some of these Wiltshire wells into fashionable spas. Extravagant claims were made and much literature (fn. 4) published with the object of enticing patients to the wells. Although none succeeded in becoming fashionable, four-Holt, Box, Melksham, and Purton Stoke-had some sort of success and are entitled to be called spas. Several others seem to have made an effort to establish themselves, or at any rate to have had more than local fame, notably Chippenham, Christian Malford, Limpley Stoke, Luckington, Poulshot, Seend, West Ashton, and Wootton Bassett, but none ever really became established and, as spas, must be classed as failures from the start. The remainder seem never to have aspired to spa fame. (fn. 5)
The earliest records of medicinal wells, with approximate dates, are of those at Poulshot (1650), Luckington (1660), Seend (1667), Box (1670), Wootton Bassett (1670), Holt (1688), and Chippenham (1694), but some of these wells, e.g. Luckington and Box, may have been used for medicinal purposes at earlier dates. The approximate chronology of the establishment, or claim to the establishment, of spas is, Holt (1713), West Ashton (1731), Chippenham (1750), Box (Middlehill) (1786), Melksham (1813), Purton Stoke (1859). It seems fairly clear that most of the spas did not develop from earlier 'holy' wells. The wells at Box (Middlehill), Holt, and Melksham are specifically stated to have been discovered by chance to be medicinal soon after they were sunk and the spas to have been formed as the result of the discovery.
It is perhaps hardly worth recording the analysis of water before 1825 since methods of analysis before that time were apparently unreliable, (fn. 6) but many of the waters were said to be chalybeate (Poulshot, Seend, Box, Wootton Bassett, Chippenham, West Ashton, Melksham), Holt was described as nitreous and saline purging, and Purton Stoke as sulphate and bromo-iodate saline. This last water, in common with most modern medicinal waters, is also said to be radio-active.
The waters were taken everywhere, except at Limpley Stoke, by drinking, and at Box, Holt, Melksham, Purton, and West Ashton they were also used for washing the affected parts. Melksham and Limpley Stoke are the only places at which baths are specifically mentioned and it seems that these were private baths. At some of the spas—notably Holt, West Ashton, and Purton—the proprietors also bottled the waters and sent them for sale to depots in London and elsewhere and also directly to patients. As to reputed cures, the advertisements— particularly those issued from Holt, Melksham, and Purton Stoke—claim cures for many ailments and no doubt all the wells would have been willing to use the motto which was said to have been over the pump at Chippenham, (fn. 7) but by far the greatest numbers of cures recorded are for skin diseases, running sores, scrofulous ailments of all kinds; some waters (e.g. Poulshot, Holt, Luckington, and East Knoyle (Upton)) were also said to be good for 'bad eyes', but even this probably means only 'sore eyes'. There is some evidence (fn. 8) that sanitary precautions—as for example to prevent patients drinking or washing with water in which other patients had bathed running sores—were as non-existent as Smollett in Humphrey Clinker recorded them to be at Bath in 1771 (fn. 9) and as they are still said to be at Lourdes. (fn. 10) Most of the waters were aperients and diuretics and Purton Stoke waters are claimed to be good for rheumatics.
Following on these general remarks further notes are now given on the four spas which seem really to have some claim to the title, (fn. 11) treating them in the chronological order of the dates—as far as they are known—of their establishment as spas.
Although not the oldest of the medicinal wells Holt is at once the oldest and the most successful of the Wiltshire spas, and its origin and early history are well documented. There are over twenty pamphlets and references in other works dealing with the spa of which the most important is A brief account of the Holt waters, containing one hundred and twelve eminent cures, by Henry Eyre, 1731. The well was sunk in 1688; the waters were first used medicinally in 1713 and, since it claimed to be famous by 1720, the spa may be said to date from 1713. The first keeper of the wells and the real originator of the spa was the widow Grace Harding. She began its medicinal use by curing a child of the 'King's Evil': and she at once saw the possibilities and began to exploit the well as a spa. She had the first-known pamphlet on the well published in 1723 and another, in 1725, which records that she was bottling the waters and sending them once a week to London. There is evidence that the waters were in wide and high repute by 1728. The widow Harding remained keeper at least until 1731 and died aged 70 in 1744.
There were at least four wells—called 'The Old', 'The New', 'The Great Nose' and 'Harris's'—all within a few yards of each other in 'The Midlands' on the site now occupied by Messrs. Sawtell's bedding factory (O.S. Map 1/25,000 31/86, 63:22). (fn. 13) Numerous buildings went up, of which the Great House was in existence by 1731, there was a cottage for the doctor, and some of these and several other contemporary houses near the wells are still standing although the Great House was demolished in 1957. The owner of the land on which the wells were sunk was the lord of the manor of Holt, Edward Lisle, who died in 1722; his wife Mary, who was a keen patron of the wells, died in 1749. Their son, also Edward, sold the manor and wells perhaps in 1723 and certainly before 1744 to Dr. Simon Burton, a popular medical practitioner of Savile Row, London, who died heavily in debt in 1744. The manor came to his son James Burton by 1767, (fn. 14) but on a map of 1773 the wells are marked as the property of a Dr. Daniel Jones. (fn. 15)
By 1731 a certain Henry Eyre is 'master' of the Holt wells. He seems to have been a professional mineral-water agent who was probably brought from London to develop the spa, possibly by Mary Lisle (see above). He had returned to London before 1733. In 1776 the keeper was a Mrs. Read and in 1780 it is said that she had lived more than 20 years on the spot. In that same year the proprietor or doctor was Charles Nott. The proprietor in 1801 was David Arnot who had apparently left or died before 1814. Dr. John Rutty refers extensively to the wells in A Methodical Synopsis of Mineral Waters, 1757, where he expresses the suspicion that the waters had been adulterated with marine salt. An advertisement in the Bath Chronicle of 13 April 1780 seems to indicate that the spa was thriving, and in 1784 G. A. Walpoole in The New British Traveller mentions no other spa in Wiltshire and says nothing about the village of Holt except that it has a medicinal spring which, since 1718, 'has continued in repute for the cure of scorbutic and scrophulous distempers'. In 1801 J. Britton speaks of Holt as a little scattered village 'more famous for its medicinal waters than for any other peculiarity' (fn. 16) and in 1814 the same author says that the spring discovered 'upwards of a century ago' has 'ever since continued to dispense the blessings of health to numerous patients'. (fn. 17)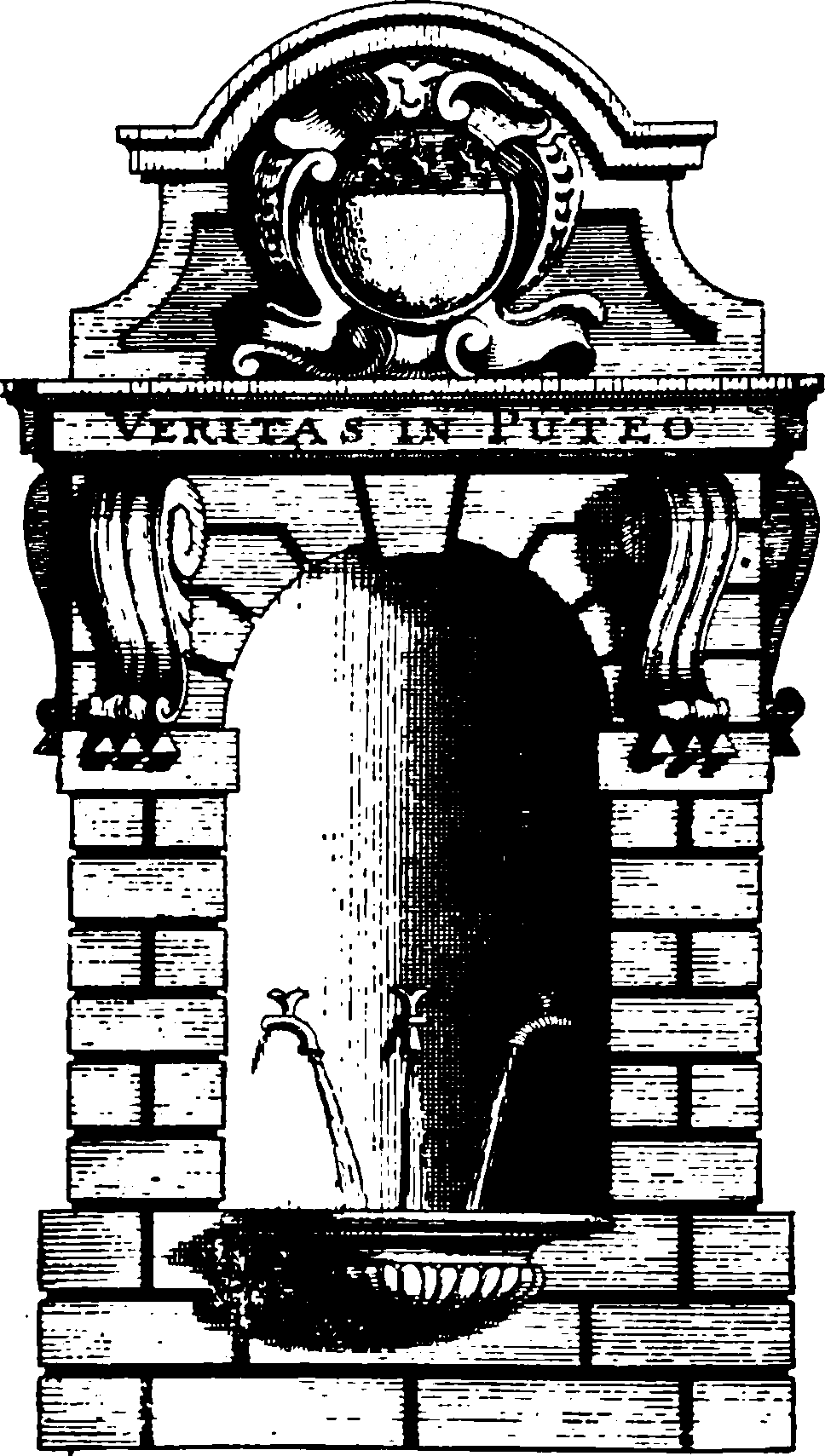 In 1817, however, the Melksham Guide speaks disparagingly of the Holt spa but says that it has 'commodious lodging-houses and the distance affords an agreeable ride to Melksham spa'. The Holt spa, never fashionable, may have been in decline by then, for in 1841 Granville in The Spas of England (fn. 18) mentions no Wiltshire spa except Melksham which he records as a failure. Certainly by 1850 the Holt wells had fallen into disuse since Messrs. Sawtell's bedding factory was built over them at that date.
Although Box had a medicinal well as early as 1686 this was not the same as either of the two wells which formed the spa. These latter were at Middlehill; the first, and possibly both, were sunk in 1783. The waters were described by William Falconer in 1786. (fn. 20) By that time a pump room had been built and about the same time a boarding-house and other buildings, some of which still exist. It seems that it had some fleeting success but, even more than with Holt, it was really doomed from the start by its proximity to Bath. In 1814 Britton could say that the spa was a failure.
This, like Box, is another story of a quick failure, which also must have involved considerable financial loss. The spa site is still named and the spa buildings still exist less than a mile from the market-place on the Spa Road leading to Devizes. A crescent of six houses was built on the north of the road but a projected similar crescent on the south was never begun. The baths and pump room were in the grounds of the house now called Agra. The original spring was first discovered when a shaft was being sunk to find coal about 1770 but the curative properties of the water were not 'brought to notice' until 1813. A second well had been 'very recently discovered' in 1814. In 1815 several 'respectable gentlemen' formed the Melksham Spa Company which, after a year's work, completed a new well and which, apparently, put up the spa buildings. Several advertising pamphlets were issued between 1813 and 1822, but the few later references make it clear that the spa had failed. In 1841 Granville indicates that the fortunes of the spa had not prospered (fn. 22) and in 1845 Britton states that although the Melksham waters 'were formerly much used . . . fashion, that fickle goddess, has not given them the fiat of her approval'. (fn. 23)
This, the latest of the Wiltshire spas to be established and the only one still showing any activity, developed from a medicinal spring which had long been known and used locally. It is a well, 10 ft. deep, known as Salt's Hole (O.S. 41/09, 85: 06). In the 1850's this was owned by a Dr. Sadler who decided to establish a spa. He built a pump room in 1859, the spa was formally opened in 1859 or 1860, and Sadler was no doubt responsible for much of the literature which appeared shortly after. Water was bottled as early as 1861; it was sent to patients at a distance and delivered by special carrier in Swindon and district. Sadler, besides being the owner was also the spa doctor; the manager in 1863 was a John Strange who had then just opened the Spa Boarding-House which with its 7 acres of grounds was over 2 miles from the spa. By 1879 the Spa Boarding-House was apparently no longer used as such: the manager then was a Mr. Greenaway. A ledger book seen at the spa house in 1952 recorded sales of water dispatched from the spa (but not sales at the spa) from 1869 to 1880 and from 1927 to 1948. This indicates that the spa flourished up to 1872 but that the business dwindled almost to nothing by 1880. This is confirmed by the author of an account of Purton written in 1896, (fn. 25) who says that the virtues of the waters were highly approved but that 'long since their name and fame has passed away'. The present proprietor, Mr. F. G. Neville, came to the spa in 1927 and succeeded in reviving sales of water which he used to take to Swindon for a few years, but trade again declined and was almost extinct when war broke out in 1939 and has not since revived. But the spa waters may still (1957) be bought and the spa may therefore claim to be the only Wiltshire spa still in existence.
Among the multitude of spas which sprang up in many parts of England in the 18th century very few became successful or fashionable and so there is nothing remarkable in the failure of the Wiltshire spas. Indeed, Holt did have a measure of success and a fairly long life. It could even be said to have had some sort of 'season' in the summers of its heyday from about 1720 to 1780, but it certainly never attracted 'society'. There can be no doubt that the fame and success of Bath inspired many proprietors of Wiltshire spas with dreams of similar grandeur, and there can equally be no doubt that the very proximity of the Queen of the Spas was a major reason for the failure of these tiny rivals. Few would have chosen a season at Holt if they could have afforded one at Bath. They had all died out—except Limpley Stoke and the undiscovered Purton Stoke —by 1841 and in that year Granville in recording the failure of Melksham puts his finger on the reason when he says that it was 'so near the great leviathan spa'. (fn. 26) Nevertheless the spas served many people and claim to have helped many. Some of them were tenacious of their life—notably Holt and Purton Stoke, and this tenacity is even more remarkable in some of the wells which never really aspired to spa fame, as, for example, Poulshot, which according to Aubrey began its life about 1650 and was still well known in 1862 (fn. 27) and used in the early part of the 20th century. The well at Seend has had a similar long life and Hancock's Well at Luckington recorded in 1660 as being good for 'bad eyes' (fn. 28) has to this day a similar reputation.