Pages 191-193
A History of the County of Worcester: Volume 3. Originally published by Victoria County History, London, 1913.
This free content was digitised by double rekeying. All rights reserved.
KINGTON
Chintune (xi cent.); Kinton, Kyneton (xiii cent.); Kynton (xiv cent.); Keynton (xvii cent.); Kington or Kineton (xix cent.).
Kington is a small parish covering an area of 1,071 acres, of which 264½ are arable land, 574½ permanent grass and 57 woods and plantations. (fn. 1) The subsoil is clay and sand, the chief crops raised being wheat, oats, beans and roots. The parish is watered by the Piddle Brook and two small tributaries which rise in Kington. The main road from Worcester to Alcester crosses the southern part of the parish, and on a branch road from it the village of Kington is situated. The land, like that of most of the Worcestershire parishes, is undulating, rising gradually from the banks of the Piddle Brook to a height of 200 ft. and more above the ordnance datum.
MANORS
Before the Conquest KINGTON was held as three manors by Ælwig, Eilaf and Tori. (fn. 2) In 1086 there seem to have been only two manors, held by two knights of Roger de Lacy. (fn. 3)
The overlordship of one of these manors appears to have been given by one of the Lacys to Roger Pichard, (fn. 4) one of his tenants, (fn. 5) for at the beginning of the 13th century Kington was said to be held of the barony of Roger Pichard. (fn. 6) In 1290 John Pichard conveyed certain of his estates in Hereford to Philip ap Howell, (fn. 7) and the overlordship of Kington may have been included in this conveyance, for in 1315–16 it belonged to Philip ap Howell. (fn. 8) In 1578 a moiety of the manor was held of the queen as of the late dissolved monastery of Evesham. (fn. 9)
This manor had passed before 1212 to Robert Pipard, (fn. 10) who was still holding it in 1225, (fn. 11) and was succeeded by Guy Pipard, probably his son. (fn. 12) The latter left two daughters, Ivetta and Maud, between whom the manor seems to have been divided. (fn. 13) Ivetta's half passed to her only daughter, also called Ivetta, wife of William Kardiff, (fn. 14) who was holding it c. 1280. (fn. 15) It passed with Queenhill in Ripple to Joan wife of John Wincote, who was holding her share of the manor in 1331, (fn. 16) but seems to have sold it before 1346 to John de Somerville, (fn. 17) in whose family it remained until the 16th century. A pedigree of the family is given by Dugdale in his History of Warwickshire. (fn. 18) William Somerville presented to the church in 1434, (fn. 19) and in 1491 Thomas Wolmer purchased the use of the mill stream in Kington of Thomas Somerville. (fn. 20) John Somerville, grandson of Thomas, died seised of the manor in 1578. (fn. 21) His son and heir John was arrested in 1583 for his share in a plot to kill the queen and committed to Newgate, where he was found strangled a few days after. (fn. 22) In 1609 James I granted his property in Kington to George Salter and John Williams, (fn. 23) who sold it in 1611 to William Turner and William Canning. (fn. 24) Turner gave up his right to Canning, (fn. 25) who in 1612 conveyed this half of the manor to Edward Canning of Enstone, co. Oxford, (fn. 26) and he with Richard and Robert Canning sold it in 1627 to Abel Gower. (fn. 27) By his will proved November 1632 the latter left it to his wife Mary, who seems to have settled it on Timothy Stampe, her son by a former husband. (fn. 28) In 1658 Timothy Stampe and Ann his wife conveyed it to Edward Heath and Thomas Yates, (fn. 29) apparently as a preliminary to its sale to William Bickerton in the following year. (fn. 30)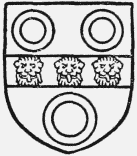 William Bickerton sold a moiety of 'the manor' of Kington in 1711 to Thomas Carpenter, (fn. 31) but in 1763 it seems to have belonged to Ann Millard, John Benton and John Haynes. (fn. 32) In 1814 it was advertised as being for sale. (fn. 33) Later in the same year John Jordan Haynes and Rebecca his wife sold it to Benjamin Littlewood of Amblecote. (fn. 34)
Maud, the other daughter of Robert Pipard, seems to have married Henry de Somery, (fn. 35) and her share of the manor followed the same descent as the Somerys' manor of Bishampton, (fn. 36) passing to the chantry priests of Hampton Lovett, (fn. 37) and after the Dissolution to the Scudamores and Keyts. (fn. 38) The last mention of it which has been found in original deeds occurs in 1662, when it belonged to Sir John Keyt. (fn. 39)
Nash does not mention the owner of this estate in his time, but a property in Kington which had formerly belonged to the Keyts was held in 1811 by a Mr. Freeman of Pedmore Hall.
The other manor of KINGTON was held of the manor of lnkberrow, (fn. 40) the overlordship of this manor having probably passed from Roger de Lacy to the Earls of Pembroke, lords of Inkberrow, in the same way as Himbleton and Spetchley (q.v.). It belonged in 1225 to William de Kington, (fn. 41) and seems to have passed successively to Nicholas Kington, who was in possession in 1327, (fn. 42) and the latter's son William and grandson Nicholas, (fn. 43) the last of whom was holding it in 1331. (fn. 44) In 1346 Hugh de Cooksey and Nicholas Somery were holding half a fee in Great Cooksey and Kington which had been the property of William de Kington. (fn. 45) The manor then seems to have passed to the family of Toky, Thomas and Joan Toky being called 'of Kington' in 1361. (fn. 46) Henry Toky, who settled land in Kington on his wife Isabel in 1392–3, perhaps succeeded Thomas. (fn. 47) It then went to his son John Toky, (fn. 48) who was holding the estate in 1431 (fn. 49) and died without issue male. His daughter and heir Maud brought the manor to the Wolmer family by her marriage with Thomas Wolmer, (fn. 50) whose son Thomas seems to have held it in 1491. (fn. 51) John Wolmer, grandson and heir of the last-named Thomas, died seised of the manor in 1518, leaving a son John, (fn. 52) whose grandson Anthony Wolmer was holding it in 1595 (fn. 53) and died before 1603. (fn. 54) In 1635 the manor belonged to Thomas Wolmer, grandson of Anthony, and Lucy his wife, (fn. 55) and their son John held it in 1659. (fn. 56) He died without issue, leaving the reversion after the death of his widow Philadelphia to his nephew Thomas Wolmer, (fn. 57) who by his will, dated 1707, left it to a cousin Thomas Wolmer. (fn. 58) The latter, with Philadelphia, widow of John Wolmer, sold it in 1714 to Thomas Vernon of Hanbury. (fn. 59) It then passed with Hanbury (fn. 60) (q.v.) until about 1857, when Thomas Bowater Vernon sold it to William Laslett of Abberton Hall, (fn. 61) M.P. for Worcester 1852–60 and 1868– 74. (fn. 62) He married in 1842 Maria daughter of Dr. Carr, Bishop of Worcester, but died without issue in 1884. (fn. 63)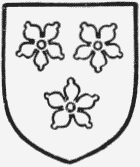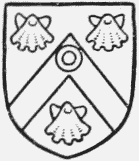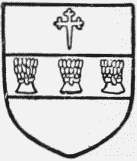 By his will this estate, which now seems to be the capital manor of Kington, passed to the Rev. Robert James Baker, who was succeeded in 1886–7 by Mrs. Baker Carr. The manor was purchased about 1905 by Mr. Lawrence C. Tipper, the present owner.
CHURCH
The church of ST. JAMES is small, consisting of a chancel 16¾ ft. by 12½ ft., and nave 28¼ ft. by 17½ ft., with an additional western portion below the tower 7 ft. deep by 12 ft. wide. These measurements are all internal. The original church appears to have been erected in the 13th century and to have been a plain rectangular building, about 44 ft. by 12 ft. The nave was probably lengthened about 7 ft. to the west and the small timber tower erected in the 15th century. During the 16th century the nave was widened southwards. A complete restoration took place in 1881, when the chancel was rebuilt with the old material mixed with new.
The east window is modern, of three lights under a traceried head, and on either side of it is an ancient image bracket. Of the two windows in the north wall the eastern is a pointed lancet, which appears to be of the 13th century; the other is a squareheaded single light, also old. Between these windows, inside, is a recess with a two-centred drop arch. The south-east window is a late 13th-century trefoiled lancet with a restored head, and the southwest a round-headed light with a four-centred reararch. Between these windows is another recess (presumably an aumbry) with a triangular pointed head. The entrance to the chancel is spanned by a modern archway of wood. The north wall of the nave is thicker than that of the chancel, and on the south side the building widens out some 5 ft. The first window in the north wall has two lights with a quatrefoil above and is largely modern. The north doorway is old, and the second window, a singlepointed light, is apparently 13th-century work. The two south windows are similar to the north-east and mostly modern. Part of the east face of the tower shows in the nave and has modern wood uprights on a timber girder. The nave narrows again on the south side to the space below the tower, which is lighted by a 15th-century window on either side with a square head. The west doorway is of a single chamfered order with a pointed head and the western angles are strengthened by diagonal buttresses, both apparently original, but the wall itself has been rebuilt or refaced. The tower over is of halftimber and plaster work. The sides of the bellchamber are pierced with plain square openings and the roof is gabled east and west. The walling of the nave is of large rough ashlar unevenly coursed. The five buttresses against the north wall are probably old; a pair near the west end appear to mark the position of a former west wall. The three buttresses south of the nave have been considerably renewed. The roofs are gabled, with modern pointed wagonheaded ceilings.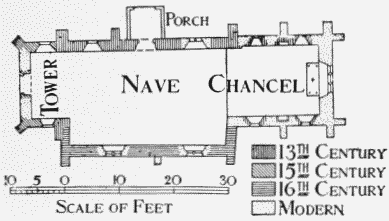 The octagonal bowl of the font has been recut. On the north wall at the entrance to the chancel is a piece of 15th-century panelling, the cornice moulded and carved with a running vine pattern. Similar woodwork, which evidently formed part of an elaborate screen, is used up in the modern pulpit.
There are three bells, inscribed as follows : treble, 'W.H. R.D. November 22 1693'; (2) the same; (3) 'Will: Ocklei Thos Farr, Churchwardens No: the 22 1693.'
The plate consists of a silver cup of 1784, inscribed 'Robert Baker, Robert Payten, churchwardens 1785,' a silver paten of 1875, a modern plated flagon, and two pewter almsdishes.
The registers before 1812 are as follows: (i) baptisms and marriages 1587 to 1735, with a gap, 1645 to 1653 ; (ii) baptisms 1735 to 1812, marriages 1735 to 1754; (iii) marriages 1754 to 1812.
ADVOWSON
The first mention of the church occurs in 1225, when William de Kington and Robert Pipard, who held the manors, agreed to present alternately, William having the first presentation. (fn. 64) From that time the advowson belonged in moieties to the lords of both manors, Robert Pipard's right descending to the Kardiffs and Somervilles. (fn. 65) After John Somerville's forfeiture in 1583 the advowson was not granted with his moiety of the manor to Salter and Williams, but seems to have been bought by Anthony Wolmer, who was dealing with the whole of the advowson in 1595. (fn. 66) It has since descended with his portion of the manor. (fn. 67)
The rectory of Kington was annexed to the vicarage of Dormston in 1874. (fn. 68) William Tyndal the antiquary was presented to the rectory of Kington by Henry Cecil in 1792. (fn. 69)
As early as 1291 the Prior of St. Guthlac near Hereford had tithes amounting to 13 s. 4d. in Kington, (fn. 70) which after the Dissolution, when they had decreased in value to 10s., (fn. 71) were granted in 1542 to John ap Rice with the site of the priory. (fn. 72) He sold them in 1600 to Anthony Wolmer for £30. (fn. 73)
There are no endowed charities.