Pages 372-375
A History of the County of Worcester: Volume 4. Originally published by Victoria County History, London, 1924.
This free content was digitised by double rekeying. All rights reserved.
GREAT WITLEY
Wyteleye (xiv cent.).
This parish lies in the north-west of the county, at the foot of a range of well-watered hills, the greatest height 900 ft., being reached at Woodbury Hill. Wallsgrove Hill, to the north-west of it, is over 800 ft., and 900 ft. is again reached on the northern boundary. In the east the land falls to 300 ft. Beautiful views of the Teme are to be obtained from Woodbury Hill.
The parish has an area of 2,672 acre;, (fn. 1) of which the greater part is permanent grass. (fn. 2) The principal crops grown are wheat, barley, hops and fruit. An abundance of water is supplied from the neighbouring hills. The soil is sandstone and clay, the subsoil Keuper Sandstone and Marl. There are several quarries. Pure limestone is burnt for purposes of building and agriculture, and inferior limestone is quarried for the repair of roads.
The parish is intersected by roads from Droitwich, Cleobury Mortimer, Stourport, Bromyard and Tenbury, and the road from Martley runs through it from south to north. The village lies along the Stourport road. St. Michael's Church is in the east of the parish, in Witley Park. A corridor connects it with Witley Court, an 18th-century mansion, enlarged and altered at great expense by the first Earl of Dudley. The principal elevations are imposing examples of the Victorian Italian manner, with Ionic porticoes on the north and south fronts. The gardens and fountains which surround the house on the south and east were laid out from the designs of Nesfield. The park, which is 500 acres in extent, is well stocked with deer and contains beautiful fish pools and weirs and some very fine oaks. (fn. 3) It was occupied by the Dowager Queen Adelaide in 1843–6, and is now the residence of the lord of the manor, the Earl of Dudley. The site of the earlier manor-house was a mile away to the west, where the Home Farm now stands. This is partly surrounded by a circular moat.
The rectory at Redmarley is more than a mile north-west of the church. Springs rising in its grounds never vary in driest or wettest weather. The village contains little of interest, most of the cottages having been rebuilt. There are some half-timber cottages on the Martley road. A little distance to the east of the rectory is a corn-mill, (fn. 4) and to the west is the Hundred House Hotel, a famous old inn, of great importance in coaching days. It lies at the junction of the principal roads, and is said to mark the spot where the ancient hundred courts for Doddingtree were held. Stock sales are held there in April, August and October. The present building is modern.
In the south-west of the parish is Woodbury Hill, crowned by a group of pine trees, which mark the site of an ancient camp covering 26 acres, with a road running through from north to south. It is called Owen Glendower's Camp, but is probably of a much more remote antiquity. (fn. 5) Local tradition says that Henry IV encamped on Abberley Hill and Owen Glendower on Woodbury Hill, but no action took place beyond a few skirmishes.
MANORS
GREAT WITLEY is not mentioned in the Domesday Survey, and its history is obscure until the 13th century. From the 14th to the 17th century it was held of the honour of Elmley. (fn. 6)
According to a manuscript in the Harleian Collection, Walter Beauchamp gave the manor of Witley to Hugh Poer. (fn. 7) Hugh, or a descendant of the same name, gave it in frank-marriage to Hugh Cooksey with his daughter Juliana in the time of Henry III. (fn. 8) It was probably she who, as Juliana wife of William Furches, dealt with land in Witley in 1238–9. (fn. 9) William de Furches presented to the church in 1277, (fn. 10) and headed the list of contributors to the subsidy in Witley about 1280. (fn. 11) Before 1287 he had been succeeded by Walter Cooksey, Juliana's son by her first husband. (fn. 12) He probably died before 1300, (fn. 13) when his son Walter succeeded, and the manor followed the same descent as Upton Warren (fn. 14) (q.v.) until the death of Thomas Cooksey in 1498–9. Roger Winter and Robert Russell of Strensham were his co-heirs, (fn. 15) and Witley was assigned to the latter. It was held by the Russells of Strensham (fn. 16) (q.v.) until 1654, when Sir William Russell gave it to his son Thomas on his marriage with Mary daughter of Sir John Viscount Scudamore. (fn. 17) Thomas Russell sold it in 1655 to Thomas Foley. (fn. 18)
Thomas Foley was the son of Richard Foley of Stourbridge by his second wife, Alice daughter of William Brindley of Willenhall. Richard Foley, from humble beginnings, amassed a considerable fortune during the Civil War as an ironmaster, though it is considered by Mr. H. Sydney Grazebrook that the lowliness of his origin has been much exaggerated, and that the discovery of the secret of nail slitting, which he is said to have made in continental workshops frequented by him for the purpose under the guise of a harmless idiot, was made by a Brindley. (fn. 19) His son Thomas added to the fortune he inherited from his father by his marriage with Anne daughter and heir of John Browne of Spelmonden in Kent. (fn. 20) He died on 1 October 1677 (fn. 21) and was succeeded by his son Thomas, (fn. 22) who was Sheriff of Worcestershire in 1673, (fn. 23) and married Elizabeth daughter of Edward Ashe of Heytesbury. 'The fair new built house, the chief seat of the Foleys,' at Witley, described by Camden, (fn. 24) was the work of his son Thomas, who succeeded him after 1683. (fn. 25) This Thomas Foley represented Stafford in Parliament from 1695 to 1712, and was raised to the peerage in January 1712 (as Lord Foley of Kidderminster) with eleven other commoners to secure a majority in the House of Lords. (fn. 26) He married Mary daughter and heir of Thomas Strcde, serjeant-at-law, and died on 22 January 1733. (fn. 27) His son Thomas succeeded him as second Lord Foley. He made many additions and alterations to Witley Court and grounds, and assisted his father's widow in completing the church, begun by her husband. (fn. 28) He died unmarried on 8 January 1766, when the barony became extinct. (fn. 29) Witley passed under his will with his other estates to his kinsman, another Thomas Foley, great-grandson of Paul Foley, a younger brother of Thomas Foley, father of the first lord. (fn. 30) He was created Lord Foley of Kidderminster on 20 May 1776, and in his will, dated 19 June 1777, referred to his predecessor as his 'most worthy relation, friend, and benefactor.' (fn. 31) He married Grace, third daughter and co-heir of George Granville Lord Lansdowne of Bideford, and died on 18 November 1777. (fn. 32) His son Thomas, who succeeded him, had been M.P. for Herefordshire 1767–74 and for Droitwich 1774–7. (fn. 33) He was joint Postmaster-General in 1783. He married Harriet, fourth daughter of William Stanhope, second Earl of Harrington, and died in 1793. His third but only surviving son, Thomas, succeeded him. (fn. 34) He was a Privy Councillor and Lord-lieutenant of Worcestershire, and married Cecilia Olivia Geraldine, fifth daughter of Robert Fitzgerald, second Duke of Leinster. He died on 16 April 1833, and was succeeded by his son Thomas Henry, who had been M.P. for Worcestershire 1830–2. (fn. 35) He sold the manor about 1836–7 to William eleventh Lord Ward, (fn. 36) elevated to the earldom of Dudley on 17 February 1860. The earl enlarged Witley Court, still, when he bought it, the chief seat of the Foleys, into an almost palatial residence, and died on 7 May 1885. (fn. 37) He was succeeded by his son, William Humble, the second earl, the present owner of the manor.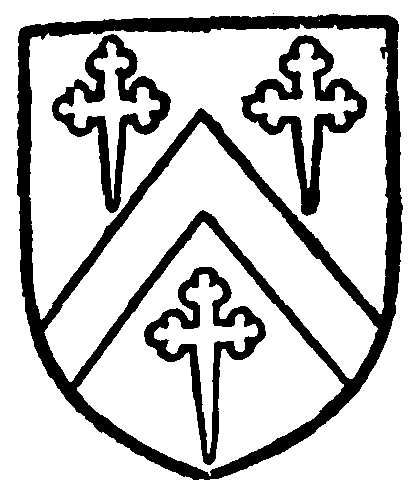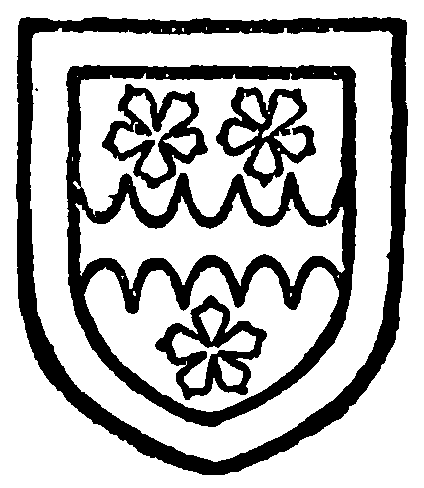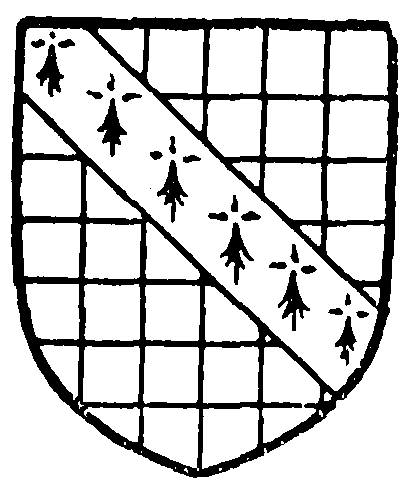 The manor of REDMARLRY OLIVER (Redmerlege, xi cent.; Rudmarleg Olifar, Rudmarle Oleferd, Little Rudmarel, xii cent.; Rudmereleg, xiii cent.; Rydmerley Oliver, xvi cent.) is probably to be identified with the 1½ hides in Redmarley held in 1086 by Ralph de Toeni, and previously held as two manors by Wulfmar and Ulfcytel. (fn. 38) The overlordship of this estate followed that of Elmley Lovett to the Beauchamps, (fn. 39) Redmarley Oliver being held of the honour of Elmley Castle as late as 1698. (fn. 40)
In 1086 Ralph the knight was tenant under Ralph de Toeni. (fn. 41) He may have been the ancestor of Robert Oliver (Olifard), who was holding in the time of Henry II. (fn. 42) Robert's eldest son Robert dying without issue was succeeded by his brother Walter, whose three sons Hugh, Robert (fn. 43) and Walter all died without issue, when the property came to his youngest son, John de Redmarley Oliver, who in 1274–5 sued John Marshal for land in Redmarley Oliver. (fn. 44) John Oliver (Olistard) headed contributors to the subsidy about 1280 in Redmarley Oliver. (fn. 45) About 1316 Redmarley Oliver is returned as belonging to the heir of Richard Oliver, (fn. 46) and Parnel Oliver paid a subsidy there in 1327 (fn. 47); but it seems possible that the manor of Redmarley was that land in Redmarley bought by Walter de Shakenhurst about 1304 on behalf of Thomas Folliott. (fn. 48) The purchase displeasing Thomas, Walter agreed to give him other land in exchange, (fn. 49) and Redmarley then probably passed to Shakenhurst, who was holding land in Redmarley in 1345. (fn. 50) It evidently followed the descent of Shakenhurst until 1619, (fn. 51) when Thomas Meysey and Susannah his wife and Matthias Meysey granted it to Walleston Betham and Robert Gower. (fn. 52) Its further descent has not been traced, but it was apparently finally acquired by the Foleys. (fn. 53)
A manor of REDMARLEY OLIVER (Nether Ridmerley), whose origin is not known, was held in 1570 with Shrawley by William Gower. (fn. 54) William Gower in 1573 settled his estates on his four daughters, the manor of Redmarley Oliver being assigned to Margaret wife of John Russell of Great Witley. (fn. 55) William Gower died at Redmarley Oliver on 22 April 1595, and John Russell was holding the manor with Thomas Russell in 1602. (fn. 56) In 1615–16 it was conveyed by Thomas Russell and Catherine his wife to Thomas Cooke, (fn. 57) of whom Habington wrote, 'and now last the greatest man of estate in this place (Redmarley) was Mr. Thomas Cooke.' (fn. 58) It seems finally to have been held with Witley by the Foleys. (fn. 59)
The manor of REDMARLEY ADAM (Rudmerley, Rydmarleye Adam, xiv cent.; Ridmerley Adam, Upper Rydmerley, xvii cent.) is probably to be identified with the 1½ hides at Redmarley held in 1086 by Gilbert Fitz Turold as successor to Saward. (fn. 60) This estate was held in the 13th century of the earldom of Gloucester. (fn. 61) It was held under the earl by William Delamare, of William Delamare by William Beauchamp, of William Beauchamp by John Fitz Geoffrey, and of John Fitz Geoffrey by Adam de Redmarley. (fn. 62) Nothing more is known of the overlordship of the Earls of Gloucester and of the Delamares. The mesne lordship of John Fitz Geoffrey became merged in that of the Beauchamps in 1299 on the death of Richard son of John Fitz Geoffrey, when the fee at Redmarley was given to his sister and co-heir Maud, widow of William Beauchamp Earl of Warwick. (fn. 63) From that time Redmarley Adam was held of the honour of Elmley Castle, the overlordship being mentioned for the last time in 1520. (fn. 64) In 1542 it was said to be held of Walter Walshe as of his manor of Abberley. (fn. 65)
The manor was held under Gilbert Fitz Turold in 1086 by a certain Ralph. (fn. 66) About the middle of the 13th century Adam de Redmarley held it, (fn. 67) but had been succeeded before 1276 by John de Redmarley. (fn. 68) John was still holding half a fee in Redmarley in 1299, (fn. 69) and it was probably he who as John de Redmarley Adam settled the manor of Redmarley Adam in 1305–6 on himself with remainder to his daughter Constance, wife of William son of Hugh Fitz Aer. (fn. 70) In 1316 John de Redmarley was still holding the manor, (fn. 71) which in 1339 was granted by Henry Fitz Aer to William Fitz Aer and Margery his wife. (fn. 72) The family of Fitz Aer continued to hold the manor until the 16th century, Walter Fitz Aer being the owner in 1431, (fn. 73) and Roger Fitz Aer (Fysurs) dying seised of Redmarley in 1520. He was succeeded by his son John, (fn. 74) who conveyed it in 1528 to Thomas, Walter and Anthony Walshe. (fn. 75) Thomas Walshe of Stockton died seised of it on 8 May 1542. (fn. 76) The manor descended with Stockton to the co-heirs of Thomas Walshe of London, and was sold by them between 1616 and 1625 to members of the James family. (fn. 77) Henry James was holding the whole manor in 1656, (fn. 78) and in 1676 conveyed it to Thomas Foley, (fn. 79) since which date it has been held with Great Witley Manor. (fn. 80)
A quarter of the manor of REDMARLEY ADAM, said in 1594 to be held of Thomas Cornwall as of his manor of Burford, (fn. 81) was settled in 1335–6 on Richard Brace and Margery his wife, with half the manor of Doverdale (fn. 82) (q.v.). The origin of this manor is unknown, as the whole of the manor of Redmarley Adam belonging to John de Redmarley seems to have passed to the Fitz Aer family. This quarter of the manor followed the descent of the Braces' moiety of Doverdale (fn. 83) until 1570, when Francis Brace sold it to Sir Thomas Russell. (fn. 84) It followed the descent of Strensham and Great Witley Manors until 1594, (fn. 85) and probably passed with Great Witley to the Foleys.
An estate afterwards known as the manor of THRUXTON, held of the manor of Great Witley, (fn. 86) was held by the family of Thruxton, a member of which, Henry 'de Trockeston,' contributed to the subsidy there in 1332–3. (fn. 87) Thomas Thruxton settled a capital messuage and land on his son William at his marriage with Maud Bearcroft. (fn. 88) William was succeeded by his son John, who in 1516 settled it on his wife Elizabeth. Their two sons John and William died childless, and in 1570 and 1571 it was claimed by their third son, Thomas, merchant tailor of London, against Robert Gower, who stated in defence that it had been sold to him by William in 1547. (fn. 89) Thomas must have proved his claim, as in 1578 he, with his wife Catherine, conveyed the manor of Thruxton to Edward Thruxton. (fn. 90) Edward, who was the brother of Thomas, (fn. 91) and also a citizen and merchant tailor of London, settled the manor in 1579 on himself for life, with remainder of part thereof to his wife Blandena. In 1597 he, with his sons Edward, George and Arthur, conveyed the manor to Humphrey Corbett of Stoke Newington. (fn. 92) From Humphrey Corbett it had passed before 1611 to Rowland Berkeley of Spetchley, who then died seised of it. (fn. 93) His son William conveyed it in 1623 to John Cocks. (fn. 94) John died about 1640, (fn. 95) and his widow Anne and son Gilbert were dealing with the manor in 1662 and 1669, (fn. 96) and it was sold in 1689 by this Gilbert Cocks to Thomas Foley. (fn. 97) It descended with Great Witley until 1830, (fn. 98) but the name seems now to have disappeared.
CHURCH
The church of ST. MICHAEL AND ALL ANGLES consists of an eastern transept 14 ft. 10 in. by 49 ft. 3 in., which, with an east recess 4 ft. 3 in. deep, includes the chancel, an aisleless nave 50 ft. 8 in. by 32 ft. 8 in., and a west tower 9 ft. 5 in. by 8 ft. 9 in., the lower stage of which forms the vestibule, and is flanked by vestries on the north and south. The space above these forms part of the main building and is used for a west gallery. All these dimensions are internal.
The church, which was erected about 1735 in the Renaissance style of the period, was thoroughly restored about 1850. It is built of brick encased with sandstone, and has wide semicircular-headed windows and balustraded stone parapets with vase finials at the angles. The west facade is square and of two stories with large gallery windows above those of the vestries, and a central Doric porch with a pediment. The tower rises in two stages above the parapet, the first square, and the second octagonal. The whole is surmounted by a cupola, and the triangular spaces at the angles between the stages are occupied by vases. The interior is elaborately decorated with painted plaster-work, and in the ceiling are three early 18th-century paintings, probably the work of Verrio's pupil, Laguerre, representing the Nativity, the Descent from the Cross, and the Ascension. The font and pulpit are modern; the former is a wellexecuted design in marble, the bowl being supported by the figures of three angels in the attitude of prayer. The stalls and pews are good examples of mid-19th-century woodwork. The ten large windows are filled with painted glass signed and dated by Joshua Price, 1719–21; they represent scenes from the life of our Lord and other Biblical subjects, and originally belonged to the chapel at Canons, the seat of the Duke of Chandos at Edgware.
In the north transept are mural monuments to Thomas Foley, the founder of Old Swinford Hospital, who died in 1677, and to William Cliffe, son of Humphrey Cliffe of Great Witley, who died in 1695. In the south transept is a large and very elaborate monument, with marble figures by Rysbrach, to Thomas Lord Foley, who died in 1733, his wife Mary (Strode) and their children Mary, Strode Talbot, Edward, Richard, and Anne, all of whom died in their parents' lifetime, Thomas and Elizabeth surviving. A mural tablet, now placed in the vestry, commemorates Thomas Wright, a former rector, who died in 1701.
In the tower are two bells, the treble by Richard Saunders, 1738, and the tenor by Abraham Rudhall, 1734.
The plate consists of a small silver paten of the early 16th century, with a central sexfoil depression containing a representation of the head of our Lord within a nimbus; an Elizabethan chalice; a cup and cover paten of 1676; a flagon of 1713; and a large pewter paten or almsdish.
The first three volumes of registers before 1812 are bound in one book and contain all entries: (i) 1538 to 1556; (ii) 1553 to 1630; (iii) 1634 to 1687–8; some of the later entries are almost illegible. The remaining volumes are as follows: (iv) baptisms and burials 1688 to 1812, marriages 1688 to 1753; (v) marriages 1754 to 1812.
ADVOWSON
The first reference to the church occurs in 1277, when the presentation was made by William de Furches. (fn. 99) The advowson has always been held with the manor. (fn. 100)
CHARITIES
In or about 1593 Hugh Marshall alias Miller, as stated on the church table, gave to the poor 10s. yearly for ever, chargeable on an estate at Hillhampton then belonging to Lord Foley, by whose family the annuity was formerly paid. It was further mentioned on the same table that John Gould, about the year 1671, bequeathed the sum of £10 for the poor, that Sarah Gould about 1679 left the like sum of £10, and that the Rev. Lucy Berkeley in 1774 gave £20 for the poor. These sums were augmented in 1820 by Mrs. Jane Pratt, who gave a sufficient sum to purchase £50 stock.
The several gifts, with accumulations, are now represented by £200 4s. 6d. consols with the official trustees, the annual dividends of which, amounting to £5, are duly applied for the benefit of the poor.